Latto Shows Love To Coi Leray After Controversial Lyrics About Coi's Body
By Tony M. Centeno
April 24, 2023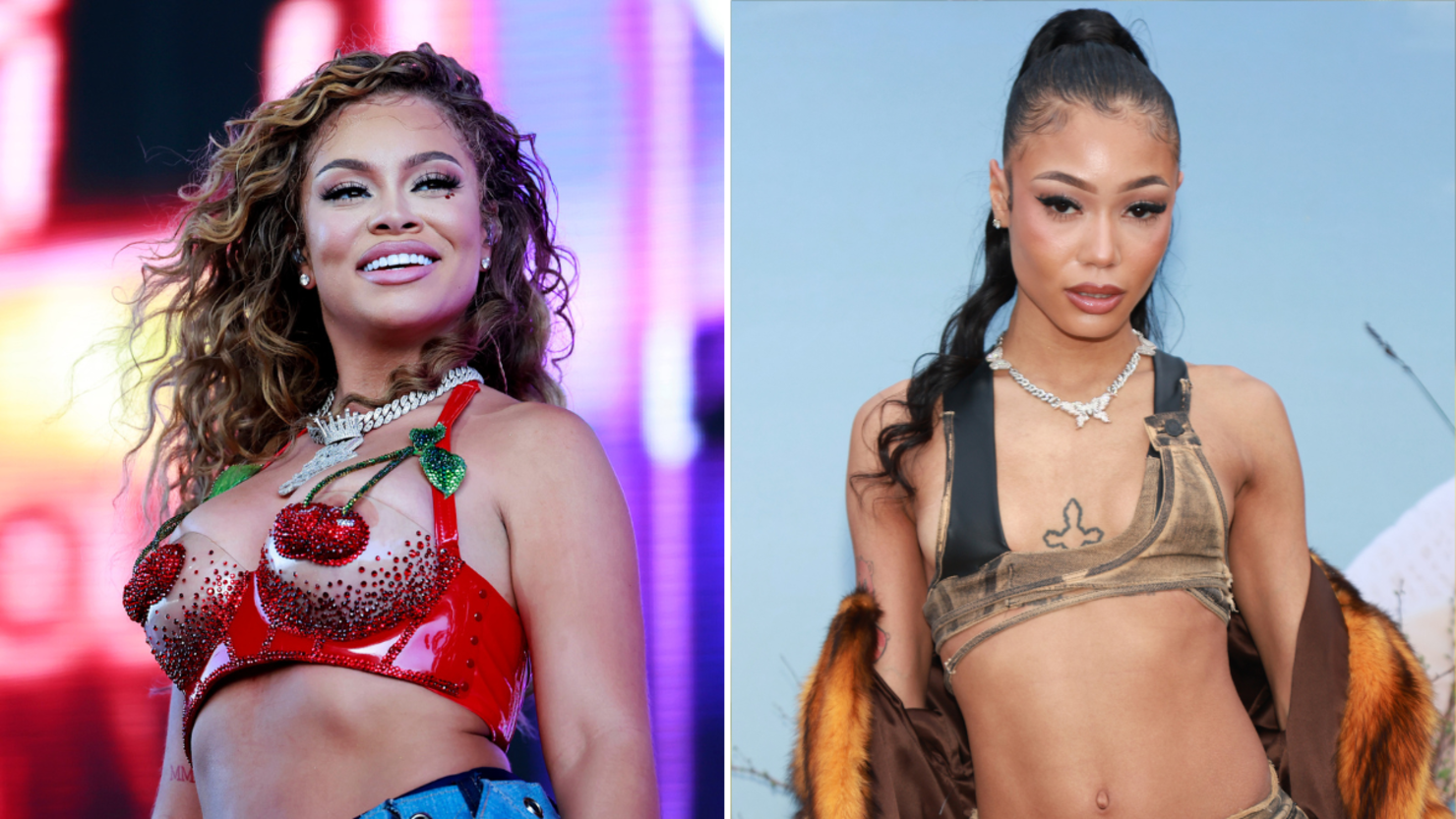 Latto and Coi Leray have been at odds since the Atlanta rapper namedropped Leray in her new song. After Leray blasted the "Lottery" rapper on social media over the lyrics, Latto asserts that it's all love.

During her performance at Coachella Weekend 2 on Sunday, April 23, Latto performed her new song "Put It On Da Floor," which dropped on Friday. In the song, she raps, "Smokin' on that gas, blunt big as Coi Leray/B***hes like to run their mouths but I'm the type to run the fade." The bars rubbed Leray the wrong way, but Latto said she meant no disrespect.
"Aye Coi by the way, I love that body baby," Latto said at the end of her set.

Once the song dropped ,Leray was furious about the mention. She was convinced Latto was body-shaming her and took to Twitter to vent her frustrations.

"Latto bye," she wrote in a now-deleted tweet. "here you go talkinng about my body. Please do not come on here and talk about nobody BODY. Lol like serious. Out of all things. Lmaooo ya blunt my size? Lmaooo this s**t is never ending."

Following Latto's recent clarification, Coi Leray appeared to sweep the drama underthe rug. In a series of tweets, Leray admitted she might've "over reacted" but also issued a warning to anyone who's thinking of mentioning her name on wax.

"Maybe I over reacted idk," Leray tweeted. "End of the day. Do't say my name for clicks and likes. Specially if we don't speak or communicate. I'm not a big small blunt. Don't compare me to nada. Mention b***hes you actually beef with. Put it on the floor but leave me out of it."
Check out Coi Leray's tweets and see what The Breakfast Club had to say about it below.
There's a lot that goes on behind the scenes. y'all don't be knowing the half of the shit that goes on in this shit. But the main goal is ICON SHIT . If it don't make me rich or better person. Stay away.

— Coi (@coi_leray) April 22, 2023