Granger Smith Observes Span Of Emotions Among Fans During His Farewell Tour
By Kelly Fisher
April 25, 2023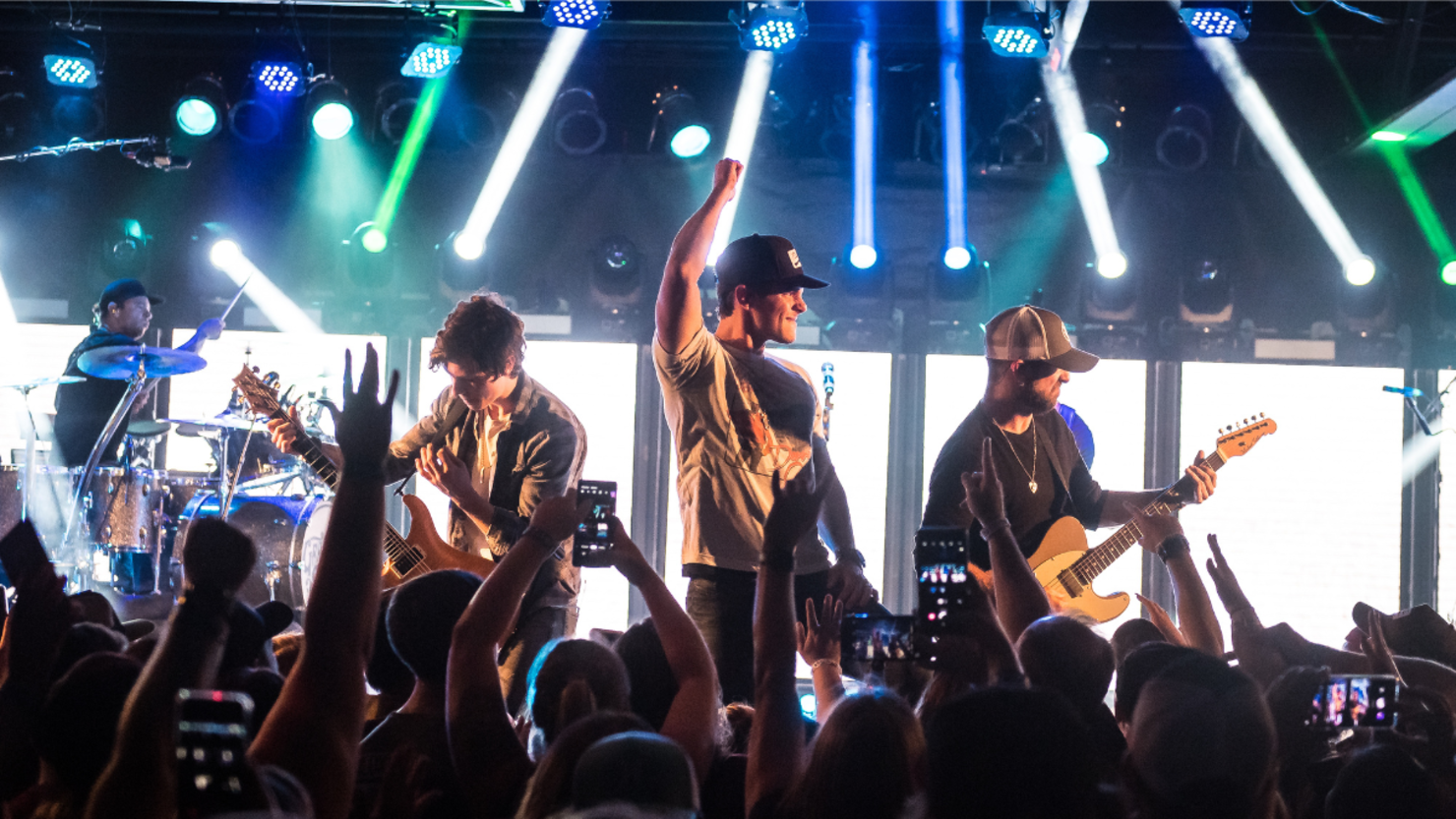 Granger Smith took a moment to reflect on the audience's emotions as he embarks on his farewell tour and ends his era in country music. The "Backroad Song" hitmaker announced earlier this month that he would close his chapter of his career to pursue ministry instead.
Smith posted a few photos from recent performances on Instagram, writing in his caption: "3 more cities marked off the list over the weekend. Some people are excited about my new journey, some people are crying, others think I've lost my mind. Remember this- I might be leaving music, but I'm not retiring from travel. I just have a more urgent message to deliver now."
Smith posted a video on Instagram on April 11, explaining that he has "felt a strong desire to pursue ministry," and for his family to serve in their local church. The After MidNite host, who is set to be at this year's iHeartCountry Festival in Austin on May 13, said "this marks the end of the longest era of my life!" His 2023 tour marks his final one after 24 years.
The "Like A River Farewell Tour" kicked off on April 13 in Oshkosh, Wisconsin. Over the weekend, Smith marked off his stops in Rosemont, Illinois; Shipshewana, Indiana; and Champaign, Illinois. Next, he's headed to Kentucky, Colorado, Utah and other destinations. See Smith's list of tour stops here.
Smith previously acknowledged that "a lot of ya'll might not understand this (decision) at all… That's OK. That's not what this video's about." He also pledged to answer any questions his fans and social media followers have after he announced big decisions in his life and career.