Disney Sues Florida Gov. Ron DeSantis Over Control Of Special District
By Bill Galluccio
April 26, 2023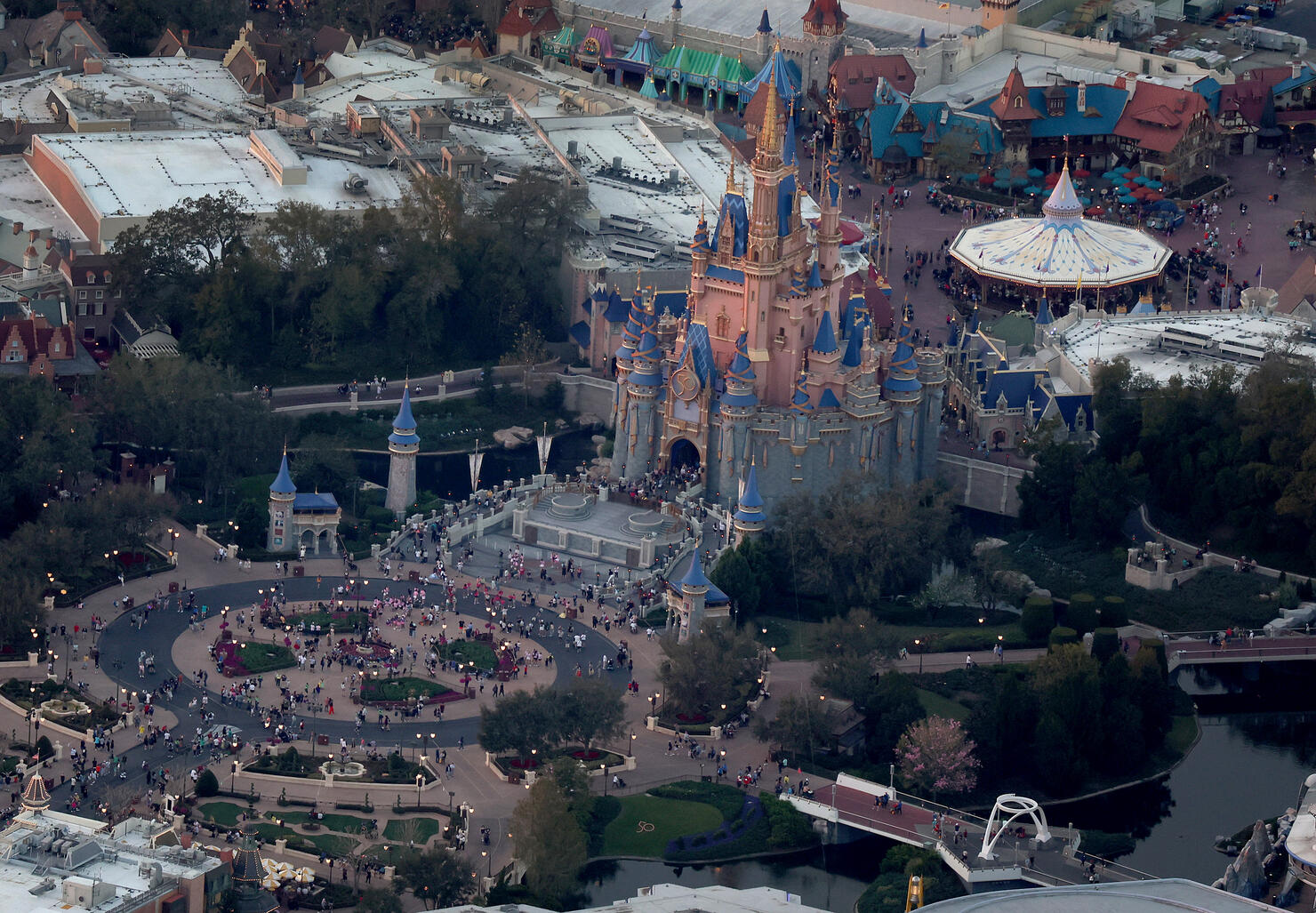 Walt Disney Parks and Resorts U.S., Inc., has filed a lawsuit against Florida Governor Ron DeSantis over control of its special self-governing District.
The lawsuit accuses DeSantis of violating the company's constitutional rights by leading a "targeted campaign of government retaliation" and taking control of the Reedy Creek Improvement District "as punishment for Disney's protected speech."
Disney drew the ire of DeSantis, and many Republicans for speaking out against the "Parental Rights in Education" bill, which bans lessons on sexual orientation or gender identity in kindergarten through grade 3.
DeSantis blasted Disney for getting involved in the political fight over the bill, which has since been signed into law, and worked with state lawmakers to wrestle away control of the Reedy Creek Improvement District from Disney by appointing handpicked supervisors to run the District.
The lawsuit says that DeSantis' actions "threaten Disney's business operations, jeopardizes its economic future in the region, and violates its constitutional rights."
"Disney regrets that it has come to this. But having exhausted efforts to seek a resolution, the Company is left with no choice but to file this lawsuit to protect its cast members, guests, and local development partners from a relentless campaign to weaponize government power against Disney in retaliation for expressing a political viewpoint unpopular with certain State officials," the lawsuit says.
The lawsuit is seeking an injunction to prevent the new board from exercising the power it was given.
"The governor got very angry about the position that Disney took, and it seems like he's decided to retaliate against us. … in effect, to seek to punish a company for its exercise of a constitutional right," Disney CEO Bob Iger said. "And that just seems really wrong to me – against any company or individual, but particularly against a company that means so much to the state that you live in."