Sam Hunt Reflects On The Ways Fatherhood Has 'Drastically' Changed His Life
By Kelly Fisher
April 26, 2023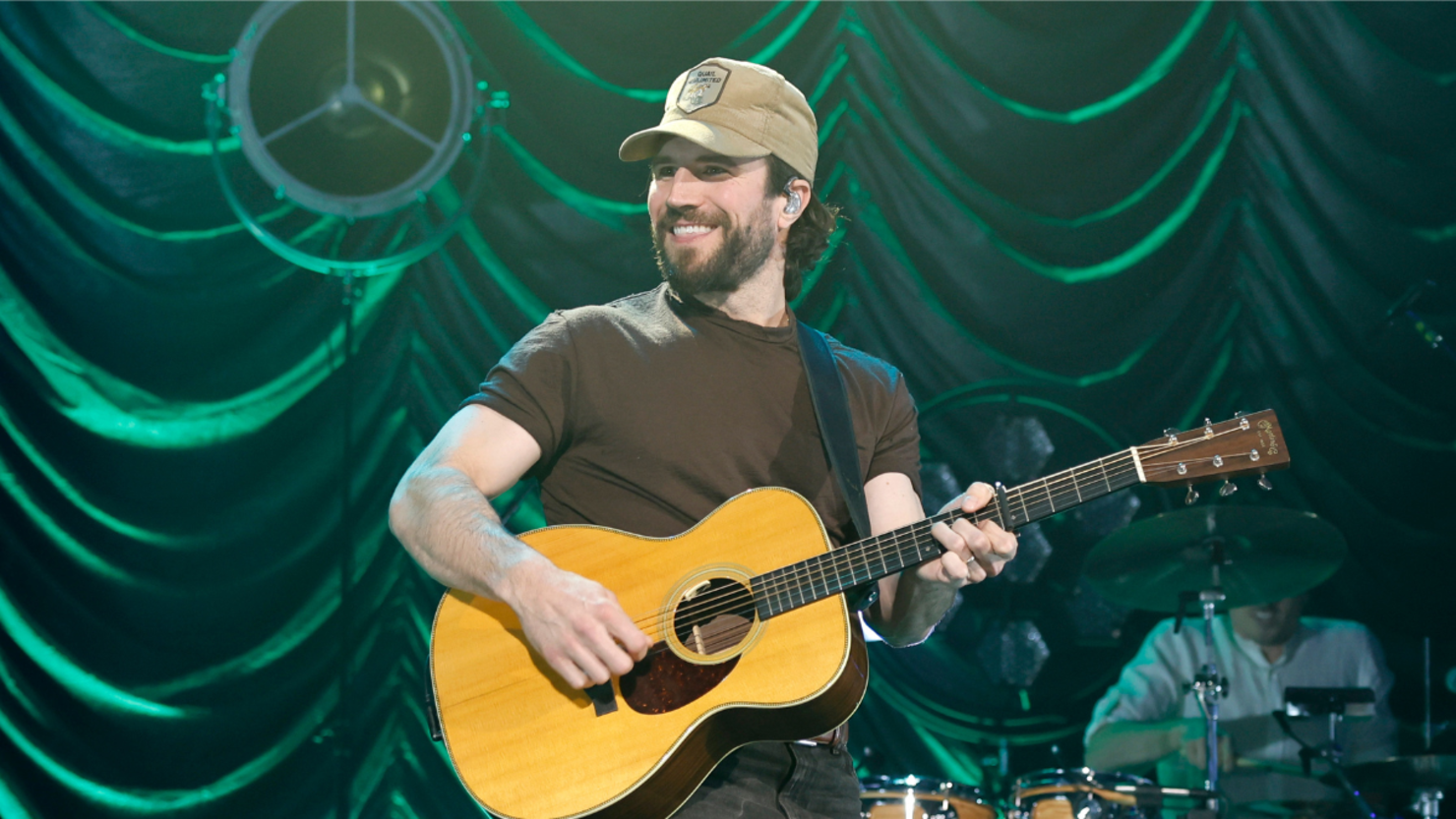 Now that Sam Hunt is a father, his life has completely changed.
The "Outskirts" artist and his wife, Hannah Lee Fowler, are expecting their second child. Hunt reportedly made the announcement during his two-night run at Resorts World Theater in Las Vegas earlier this month. The couple will welcome Baby No. 2 shortly after they welcomed their first child, 10-month-old daughter Lucy Lu.
"It's changed drastically. I mean, the way I experience everything on a day-to-day basis is drastically changed," Hunt recently said, per his record label, of his transition into parenthood. "I live outside of town, and there's a little pond, a little gravel driveway. We live in a little cabin. There's a little pond several hundred yards from the cabin. And, you know, when we first moved out there, I'd go down to the pond occasionally, but not really all that often and almost on a daily basis. I'll take Lou down to the pond and just sit her down the edge on the top of the canoe or just in the grass there, and I experience the pond and the birds and whatever else is going on out there in nature in a way that I was just numb to before having a child. And so that goes for every other little thing, coffee in the morning or picking up a book and reading it as she's playing on the floor. All those things that I maybe in the past, all of a sudden, I'm experiencing in a whole new way."
Hunt is part of the all-star iHeartCountry Festival lineup on May 13, at Moody Center in Austin, Texas. Fans across the country will able to tune in to all of the incredible live performances at this year's iHeartCountry Festival as the event will be broadcast on iHeartRadio country stations nationwide, and on iHeartRadio.com as well as the iHeartRadio app on Saturday, May 13th at 8pm ET/5pm PT.