All Of The Must-See Looks From The 2023 Met Gala Red Carpet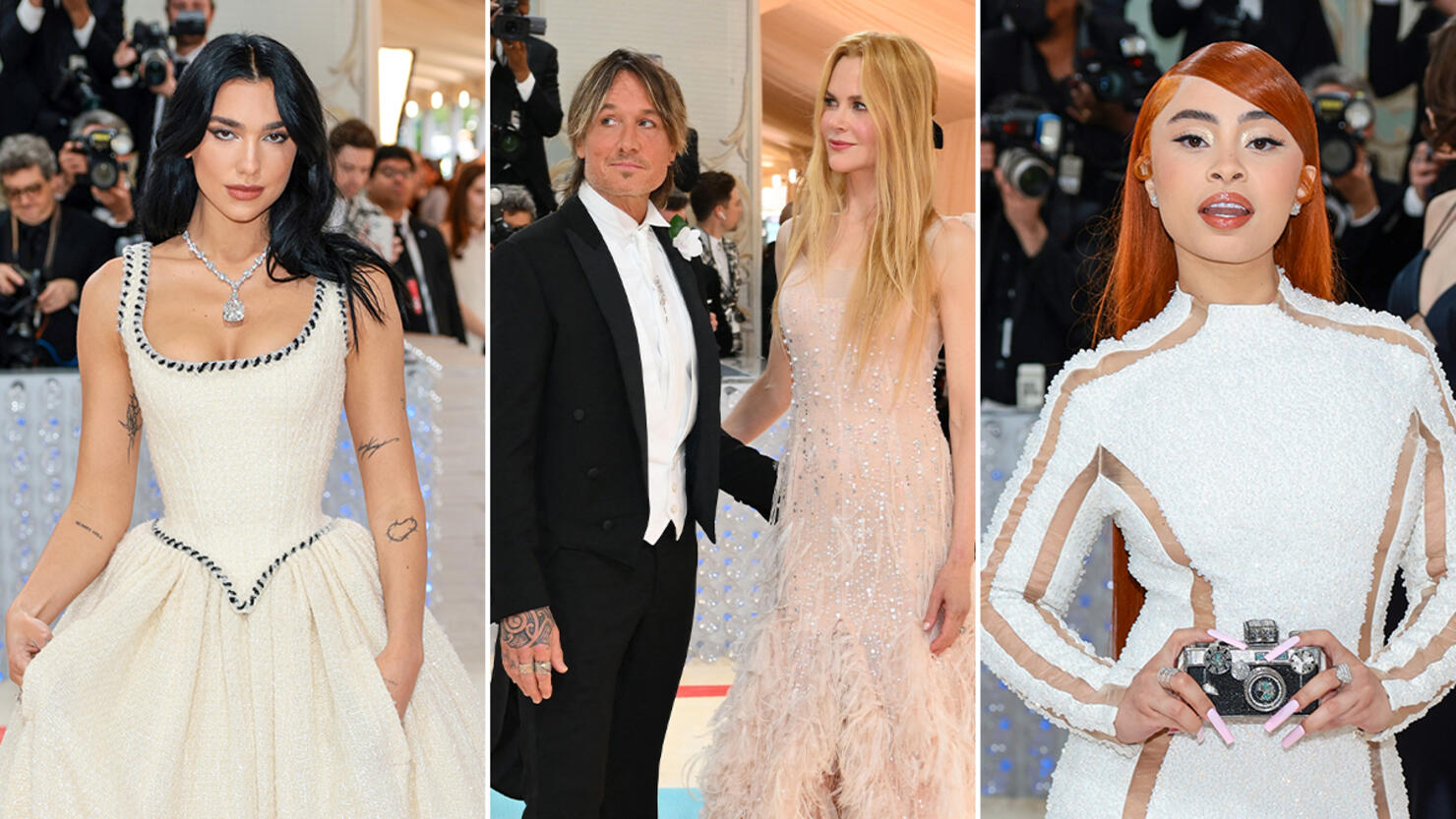 The Met Gala has returned on the first Monday of May, which neatly falls on Monday, May 1st this year. For the 2023 iteration of "fashion's biggest night," the stars will be celebrating the opening of the Costume Institute's upcoming exhibit "Karl Lagerfeld: A Line of Beauty." The legendary German designer, best known for running Chanel for over 3 decades, passed away in 2019 at the age of 85. The 2023 Met Gala theme will "honor Karl Lagerfeld, who was a regular attendee at The Metropolitan Museum of Art Costume Institute" per Vogue. This year's theme has also sparked controversy as many deemed it problematic due to Lagerfeld's past racist, fatphobic, and misogynistic comments. You can read more about that here. "At its heart the exhibition will look at the evolution of Karl's two dimensional drawings into three dimensional garments," the Met's curator Andrew Bolton told WWD. "We could not do a traditional retrospective. For one thing, I think Karl would have hated that."
The 2023 Met Gala is co-chaired by pop star Dua Lipa along with Michaela Coel, Penelope Cruz, and Roger Federer. While the official guest list is never revealed, Vogue's editor-in-chief Anna Wintour and other stars like Kim Kardashian, Lizzo, Cara Delevingne, Lily-Rose Depp, Mindy Kaling, and many more attended the exclusive fashion event. 
Keep scrolling to see all of the best looks from this year's 2023 Met Gala.
1 of 151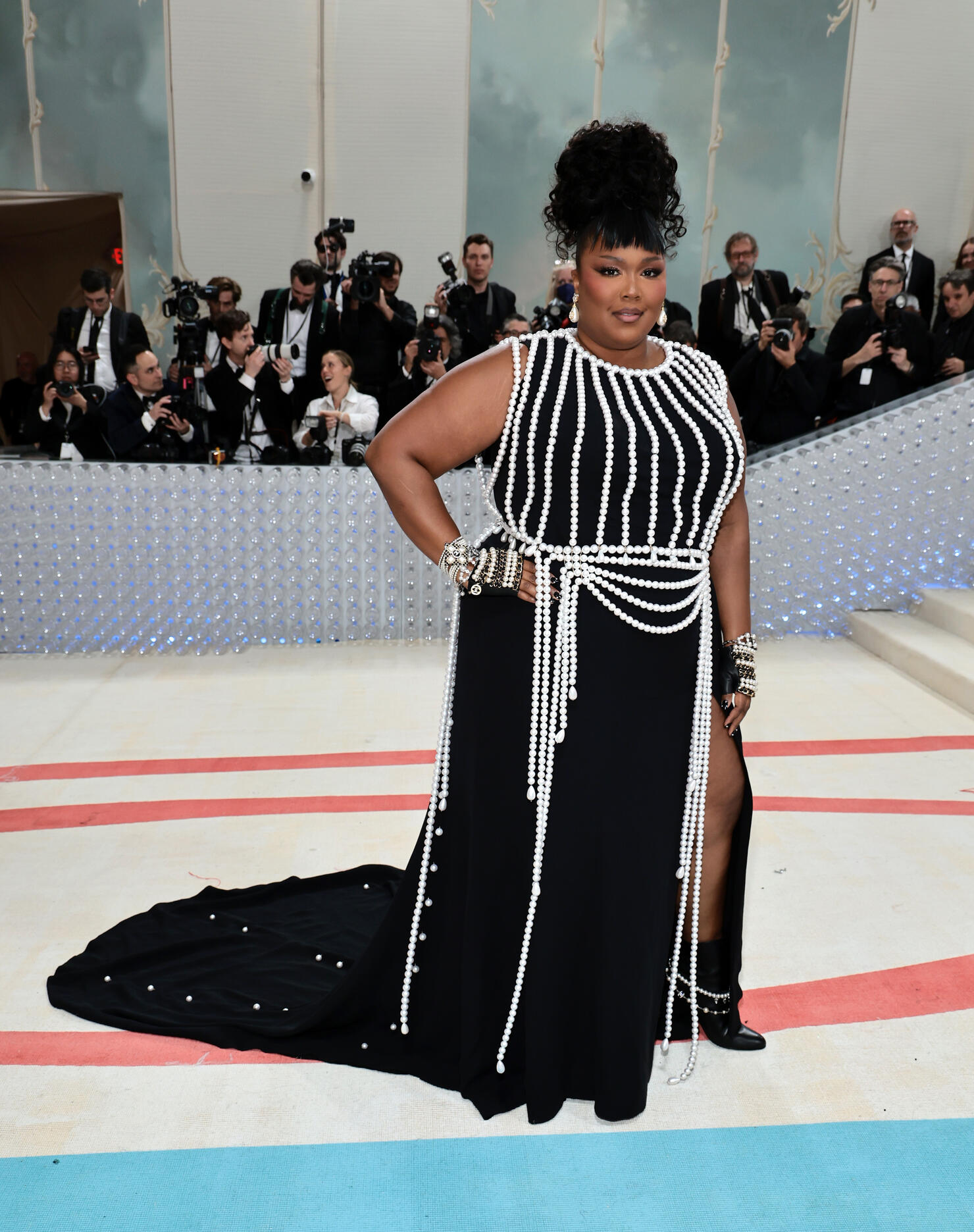 Lizzo
Photo: Getty Images
2 of 151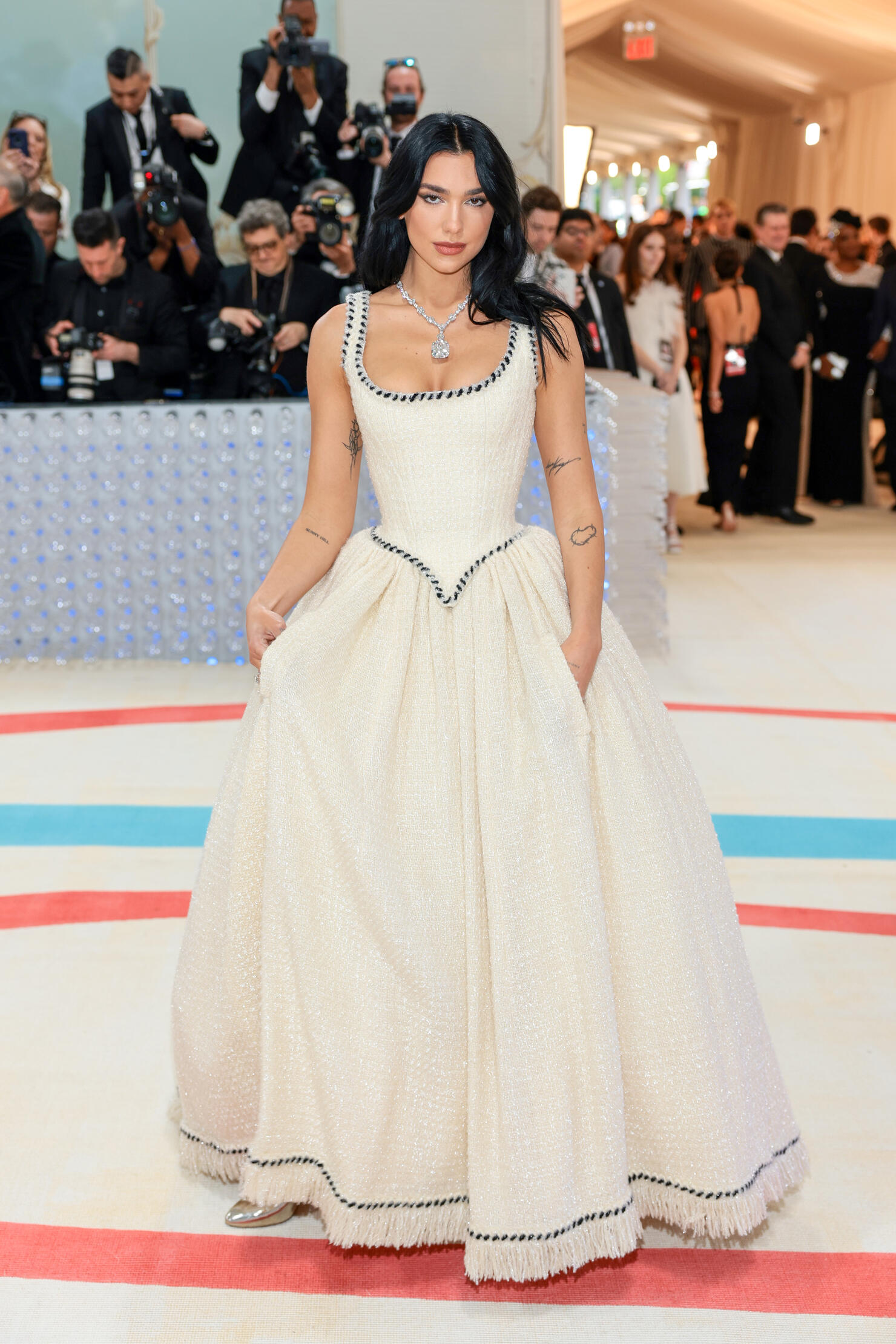 Dua Lipa
Photo: Getty Images
3 of 151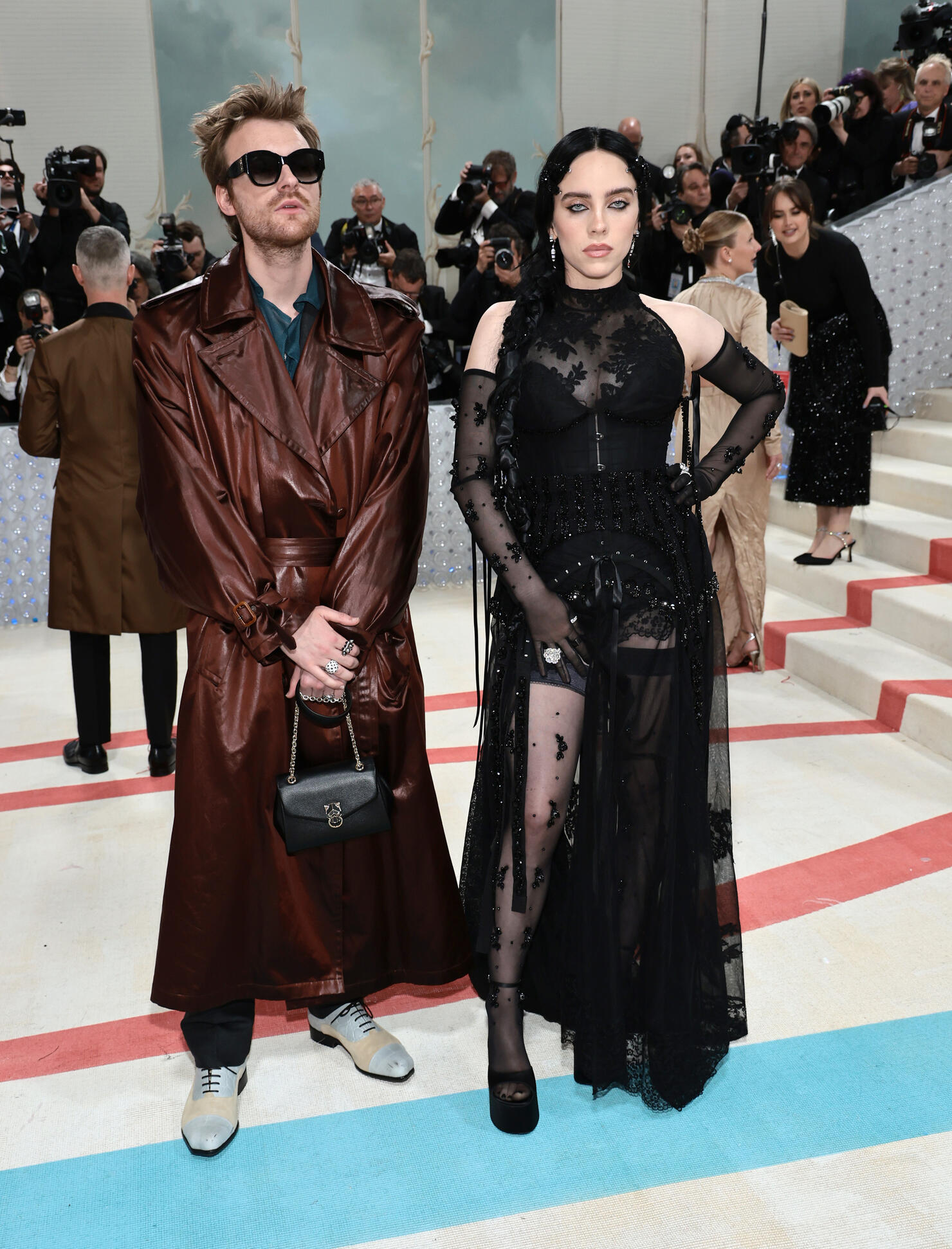 Finneas O'Connell and Billie Eilish
Photo: Getty Images
4 of 151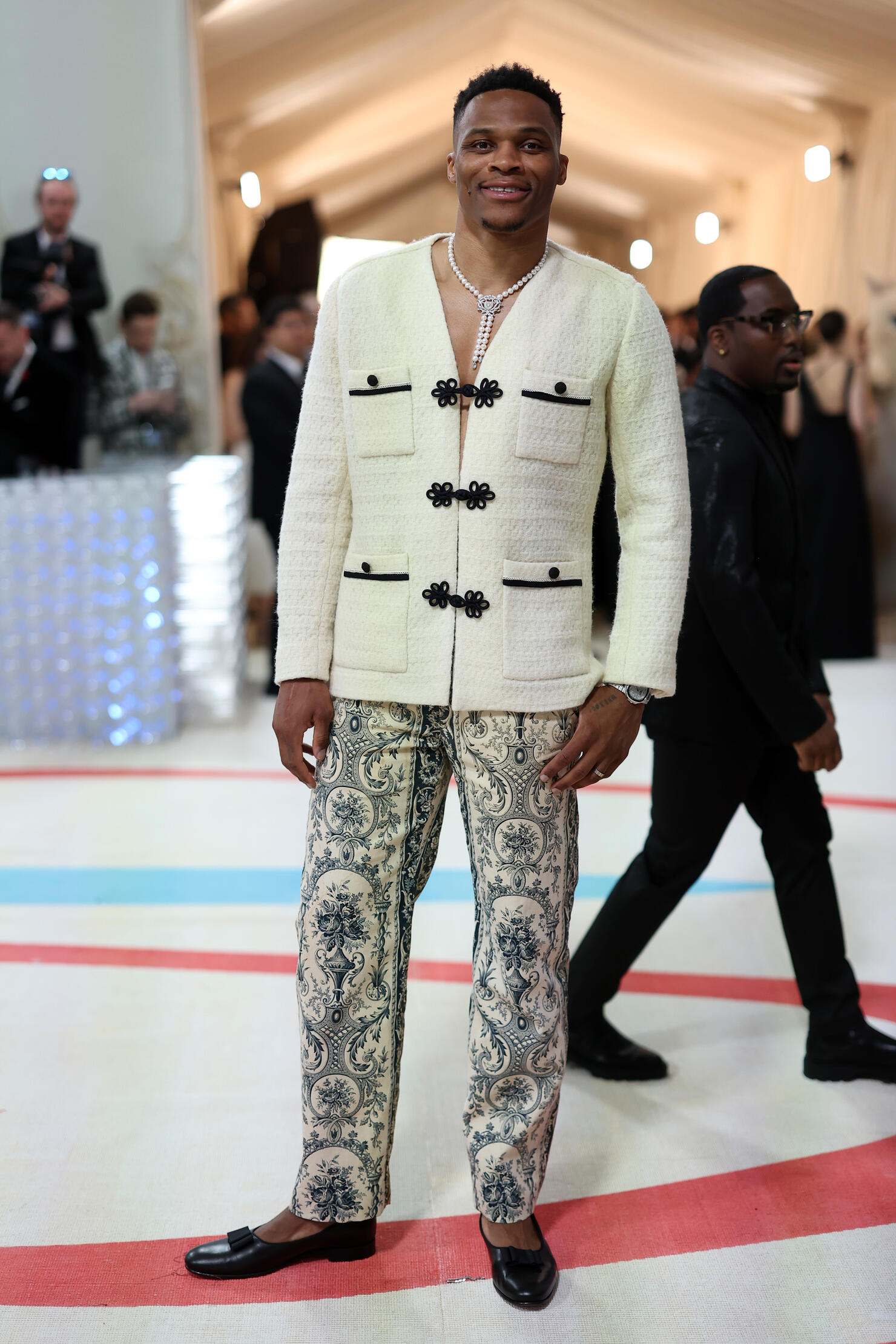 Russell Westbrook
Photo: Getty Images
5 of 151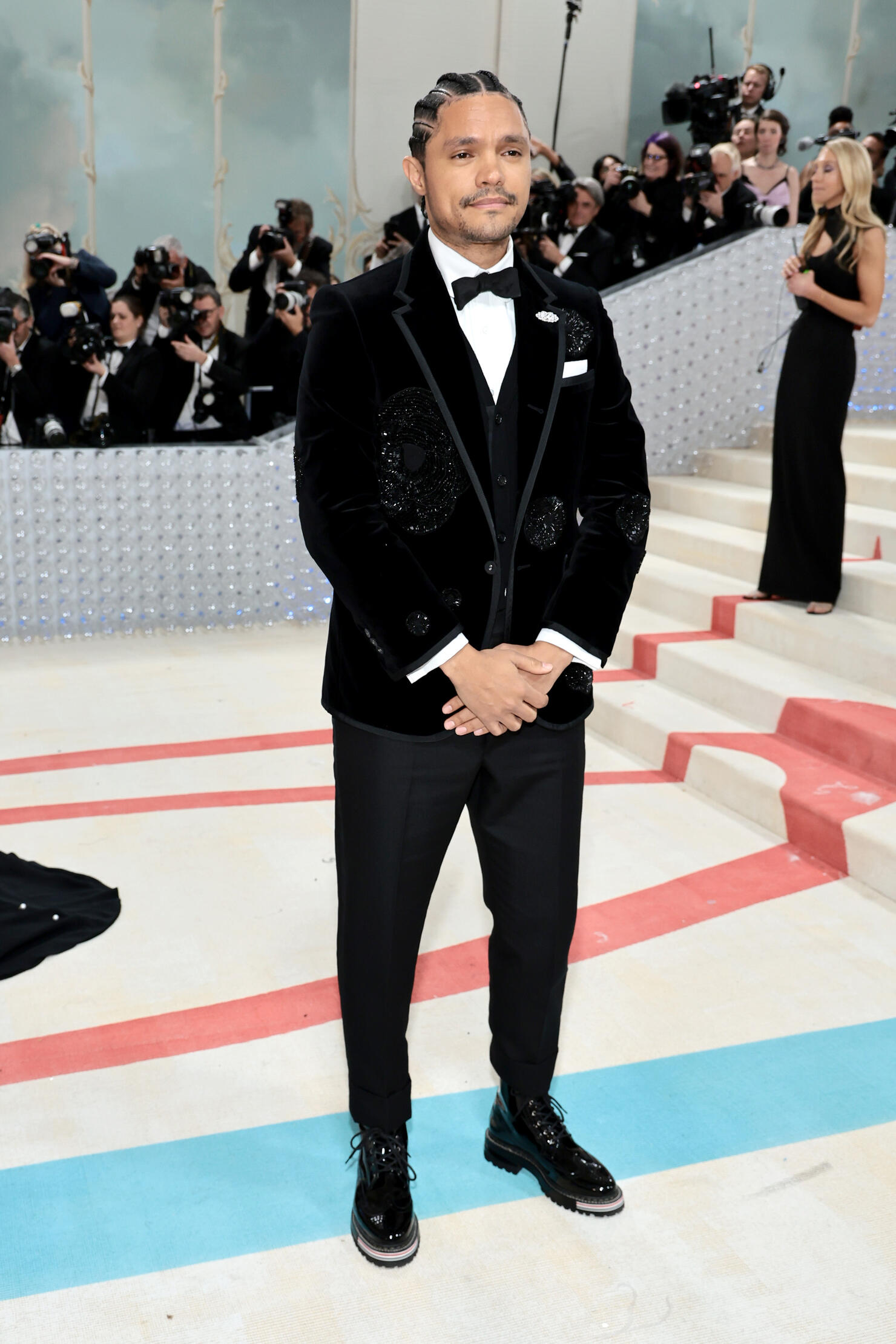 Trevor Noah
Photo: Getty Images
6 of 151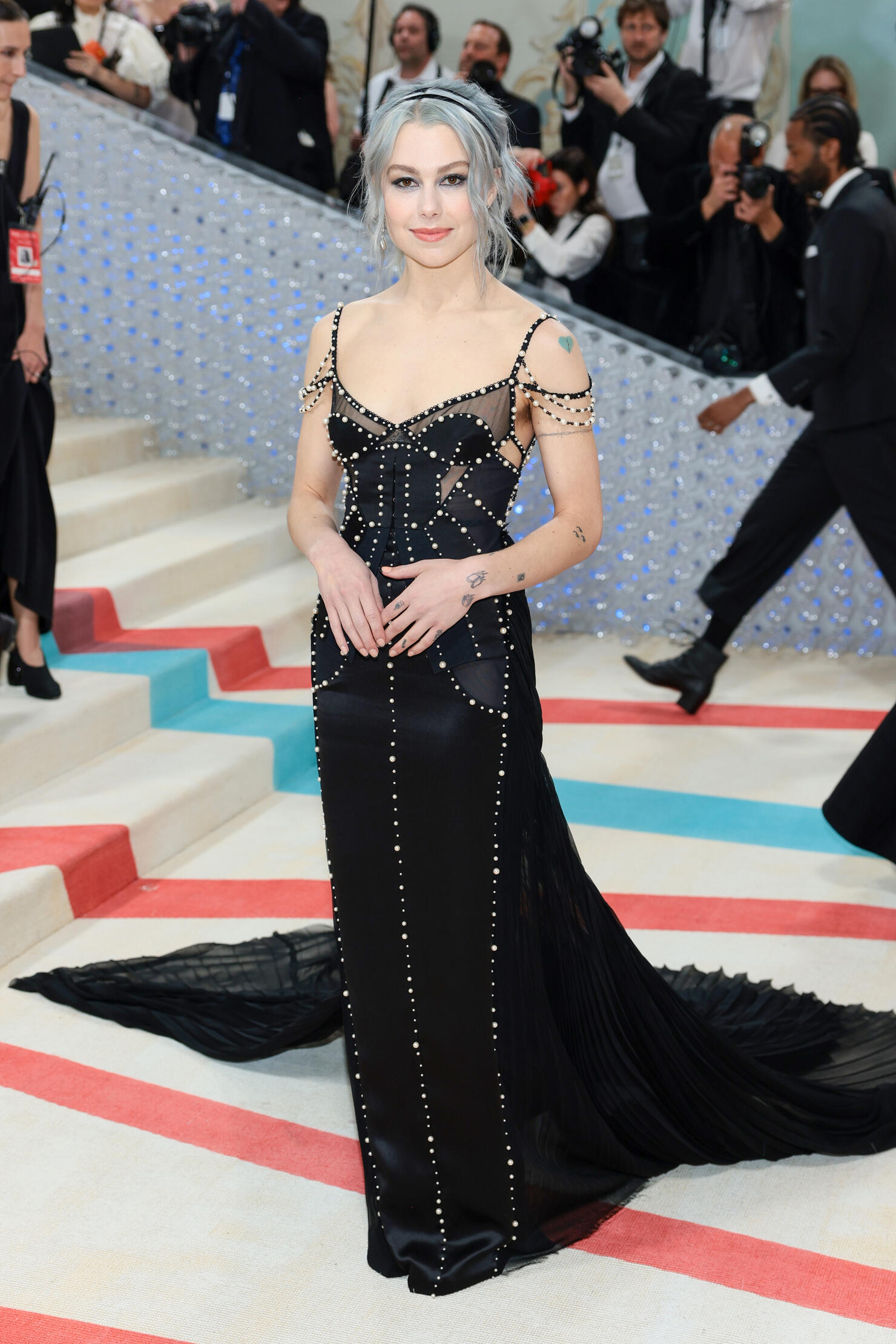 Phoebe Bridgers
Photo: Getty Images
7 of 151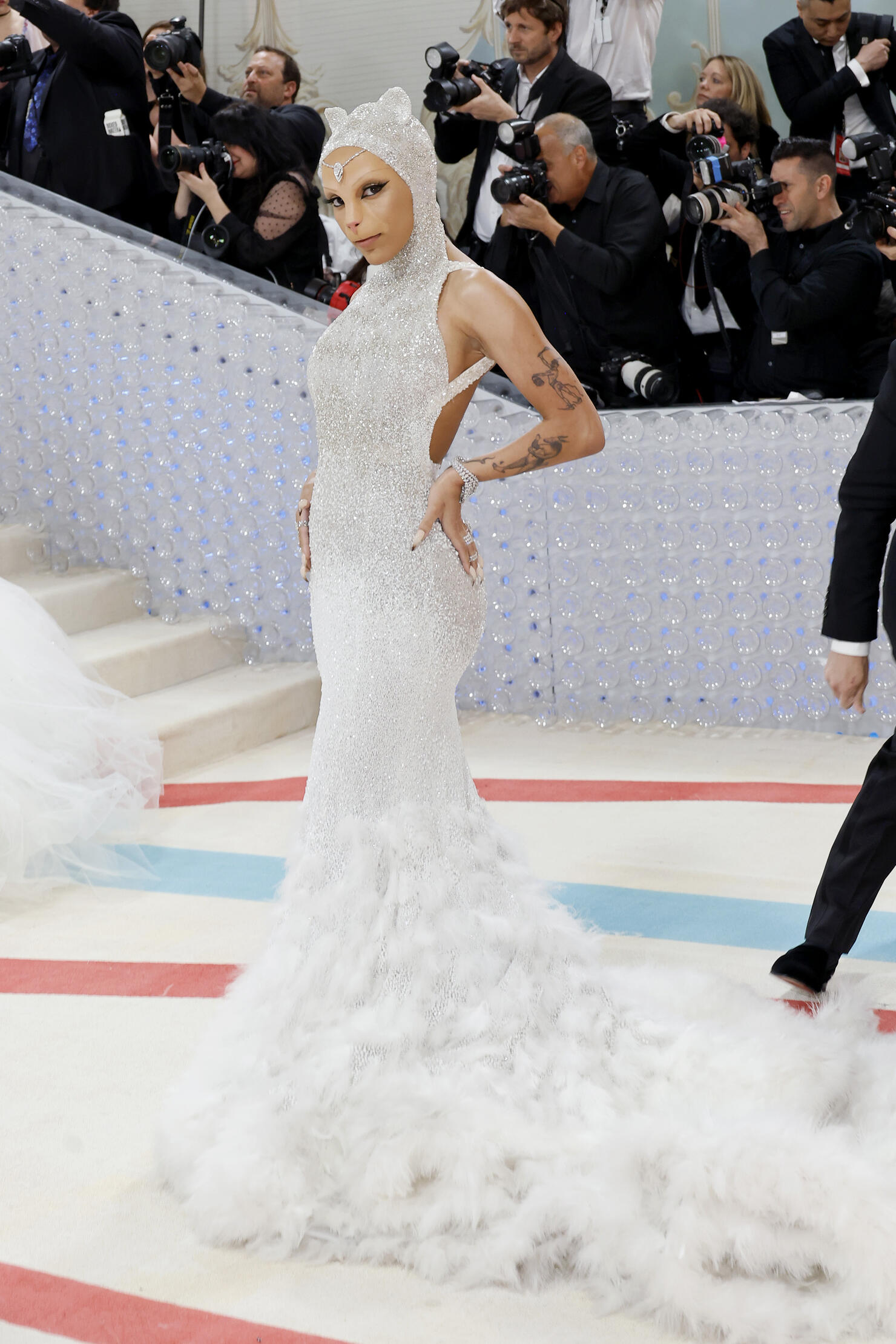 Doja Cat
Photo: Getty Images
8 of 151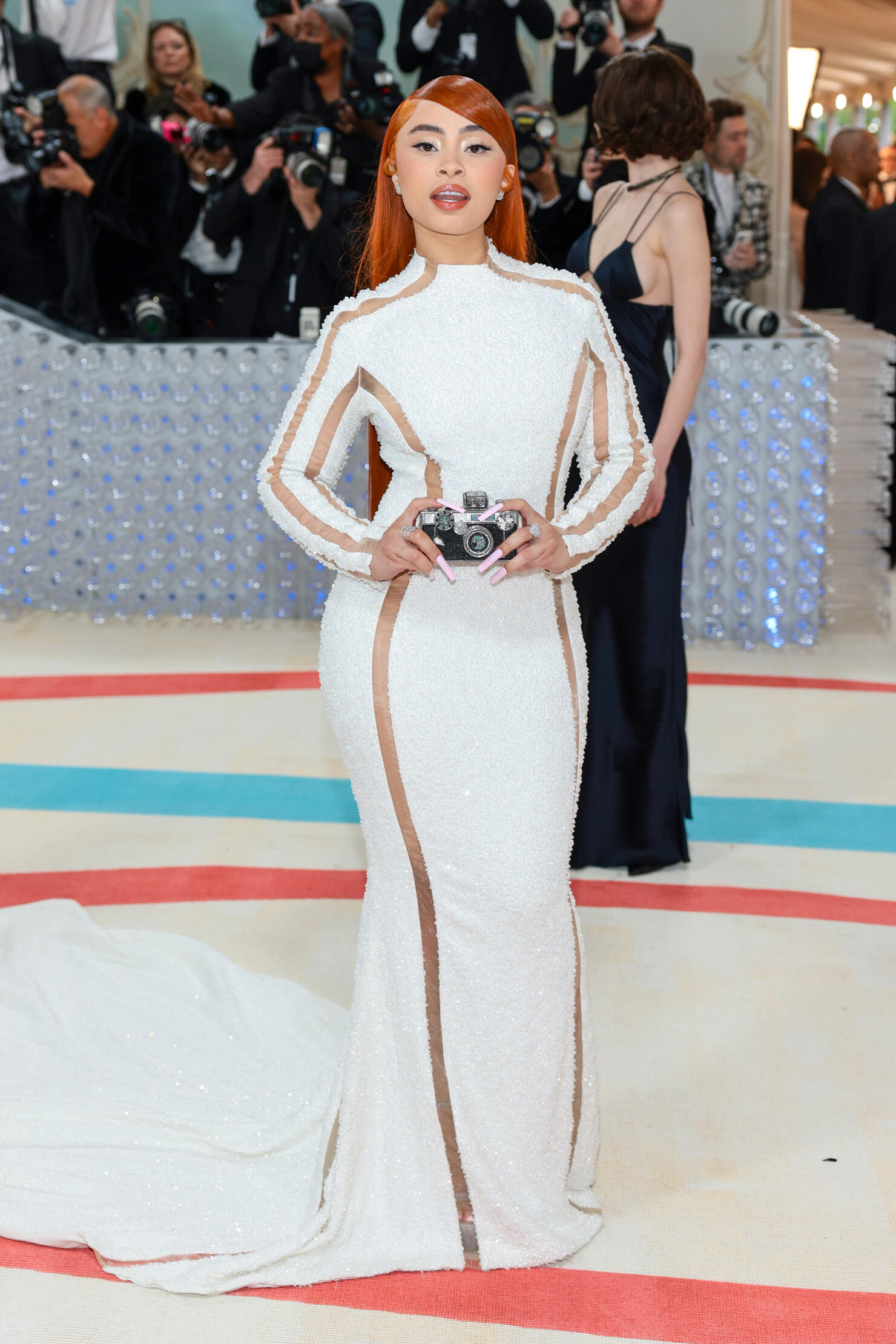 Ice Spice
Photo: Getty Images
9 of 151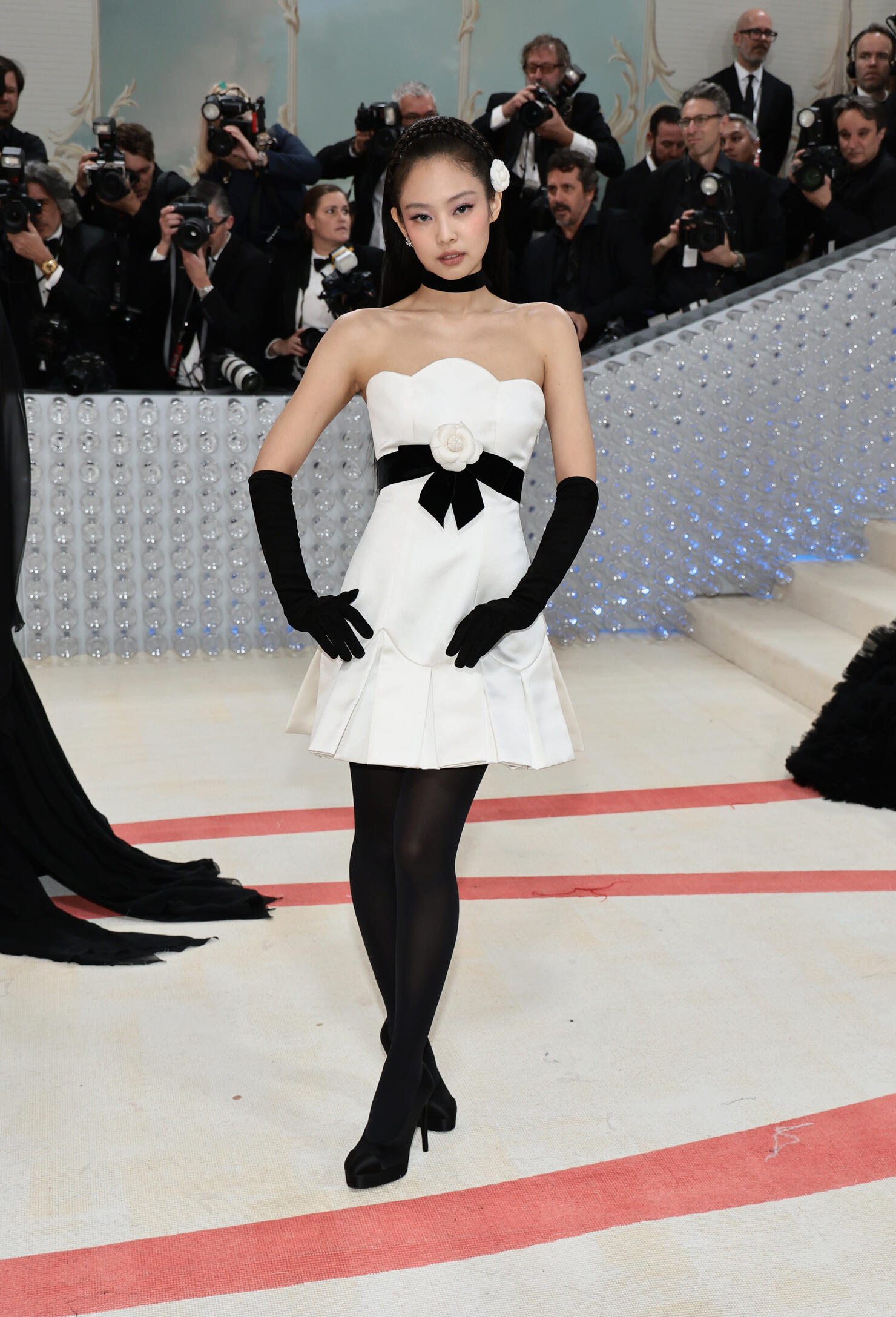 Jennie Kim
Photo: Getty Images
10 of 151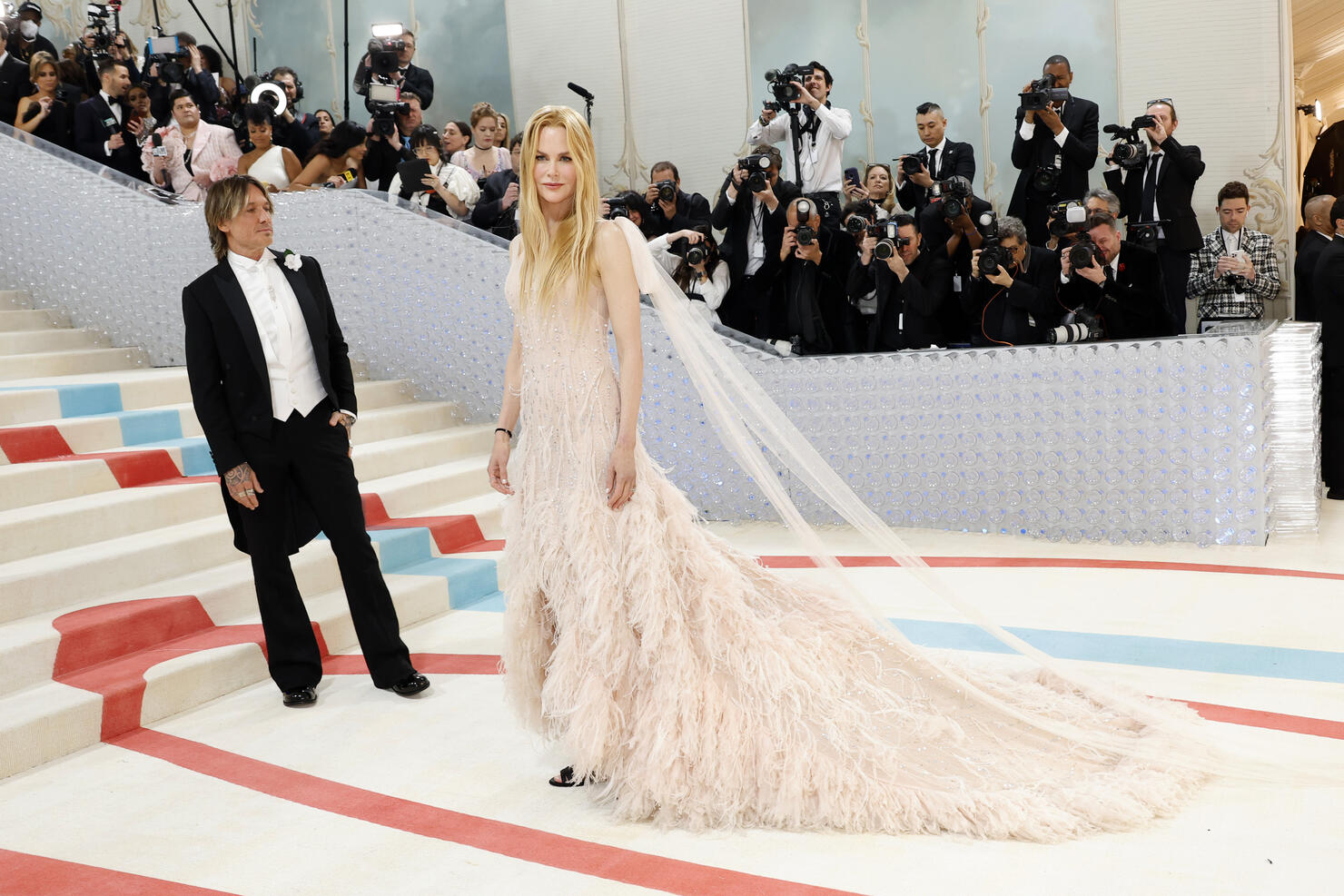 Keith Urban and Nicole Kidman
Photo: Getty Images
11 of 151
Chloe Fineman
Photo: Getty Images
12 of 151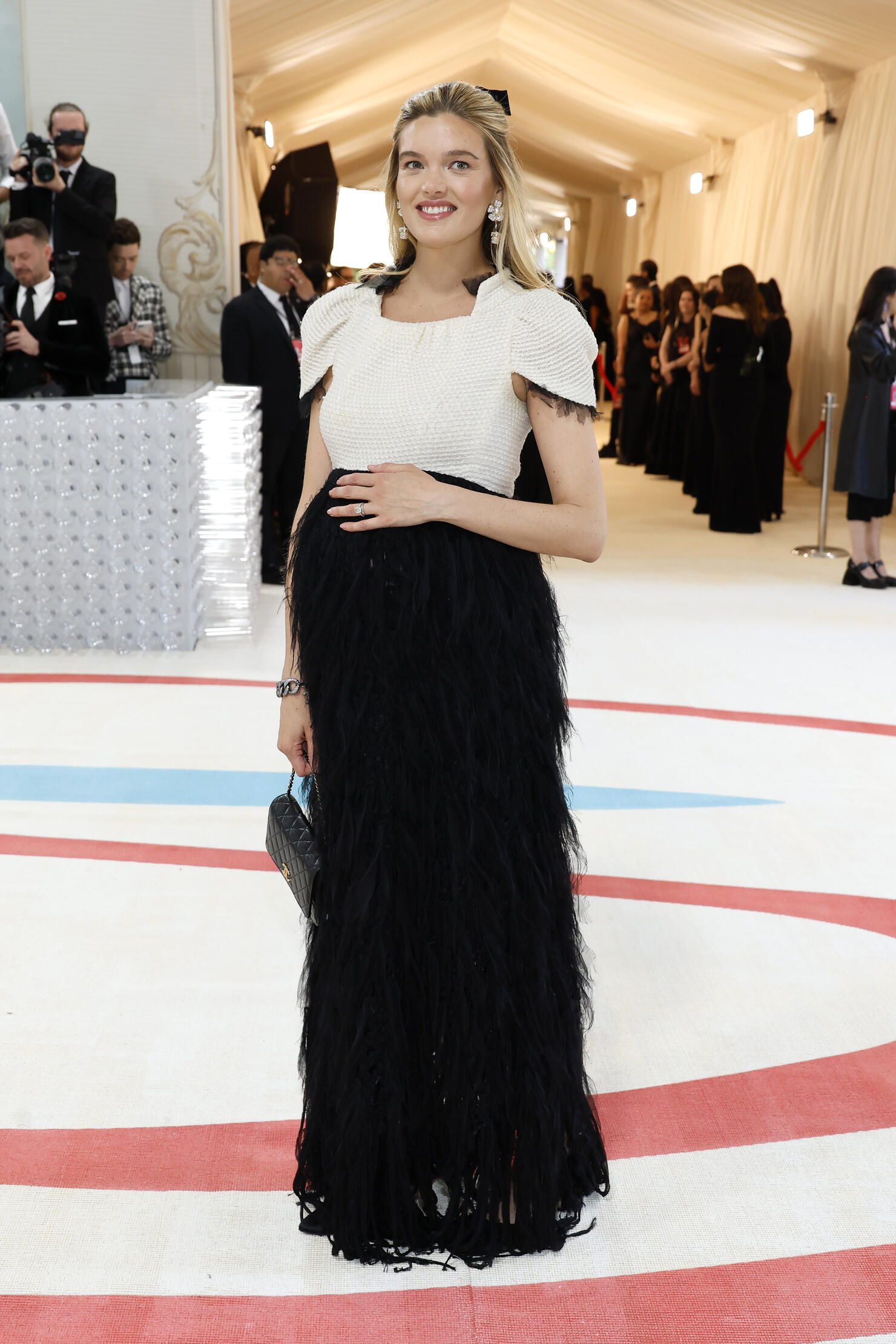 Alexandra Michler Kopelman
Photo: Getty Images
13 of 151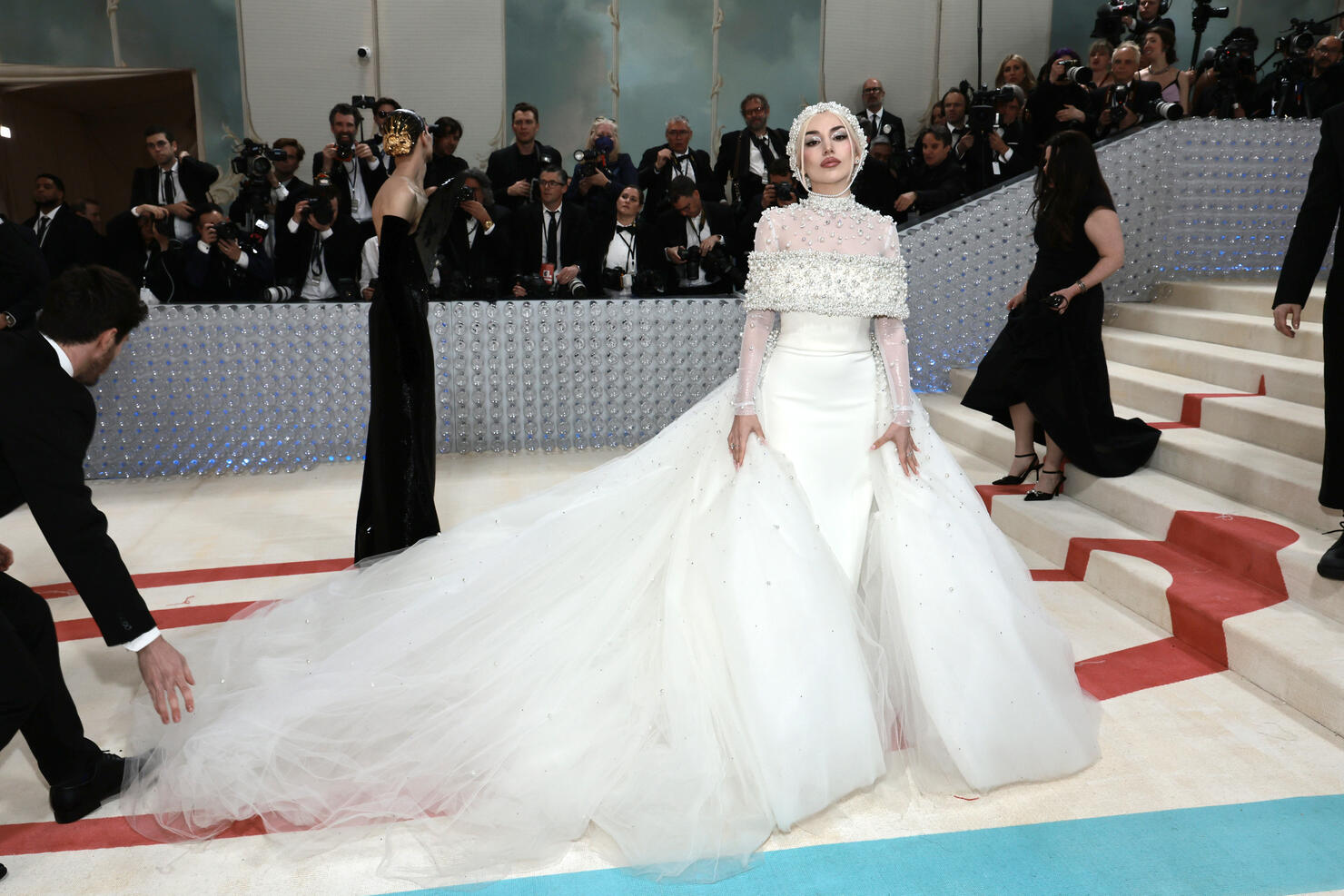 Ava Max
Photo: Getty Images
14 of 151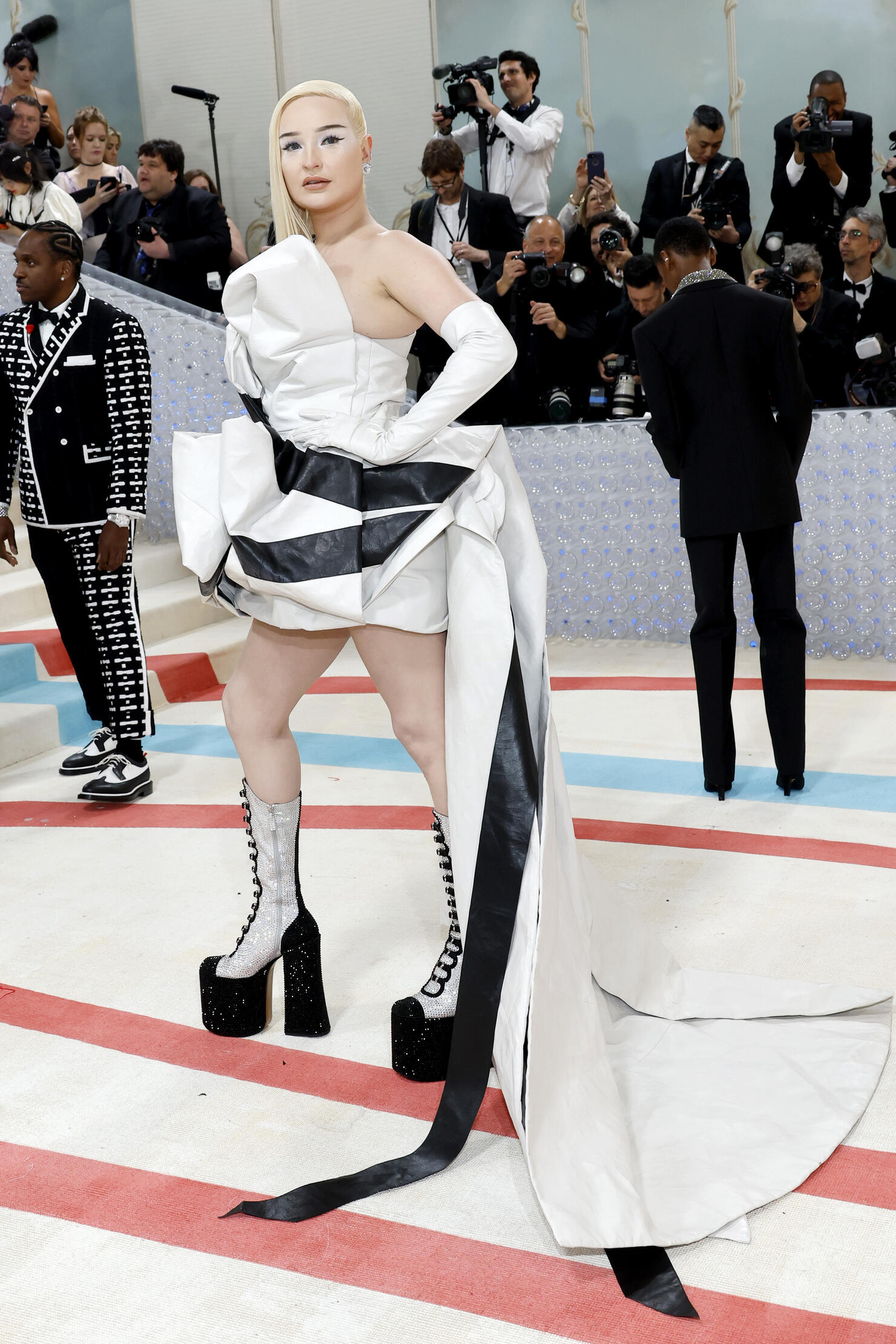 Kim Petras
Photo: Getty Images
15 of 151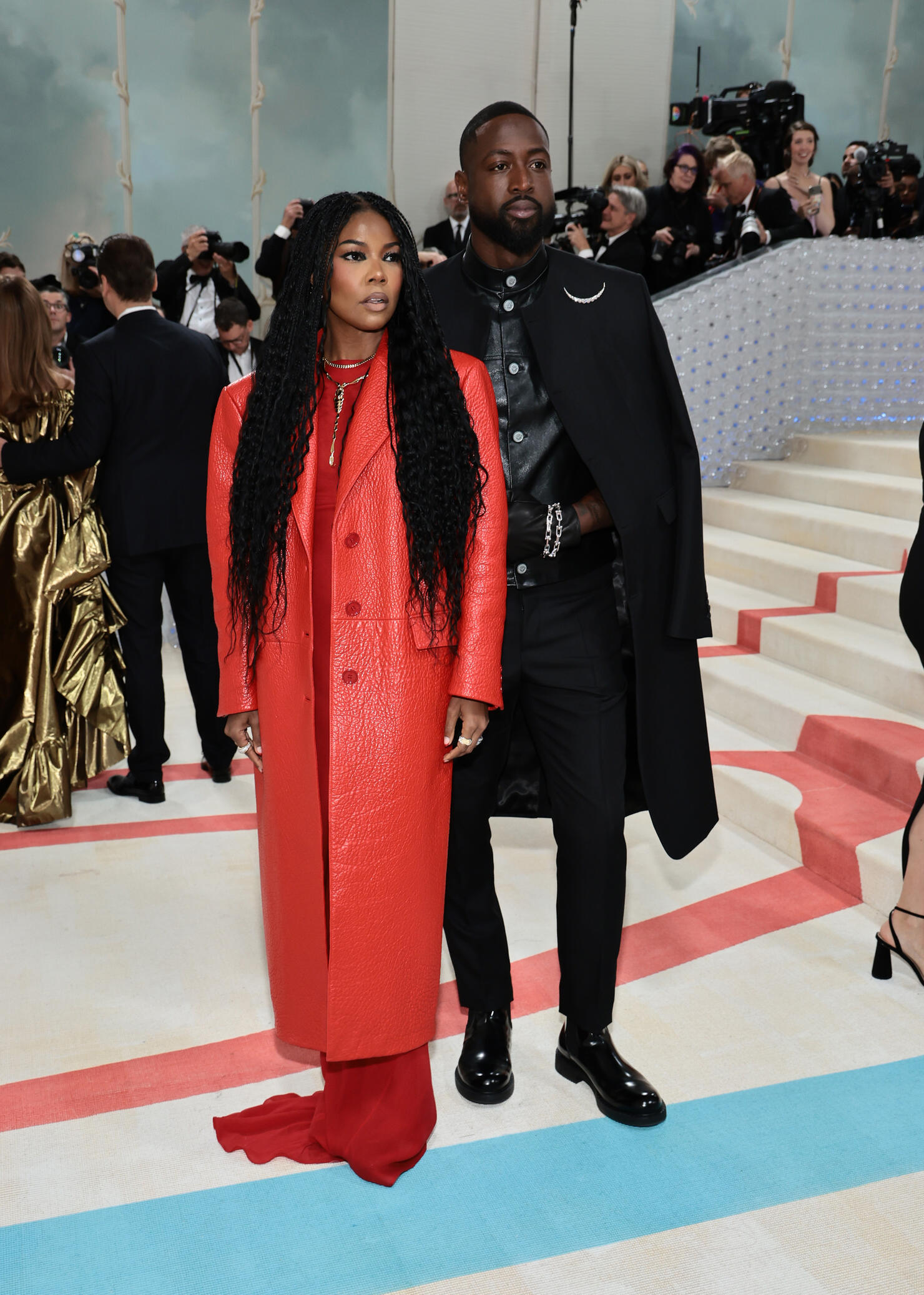 Gabrielle Union and Dwyane Wade
Photo: Getty Images
16 of 151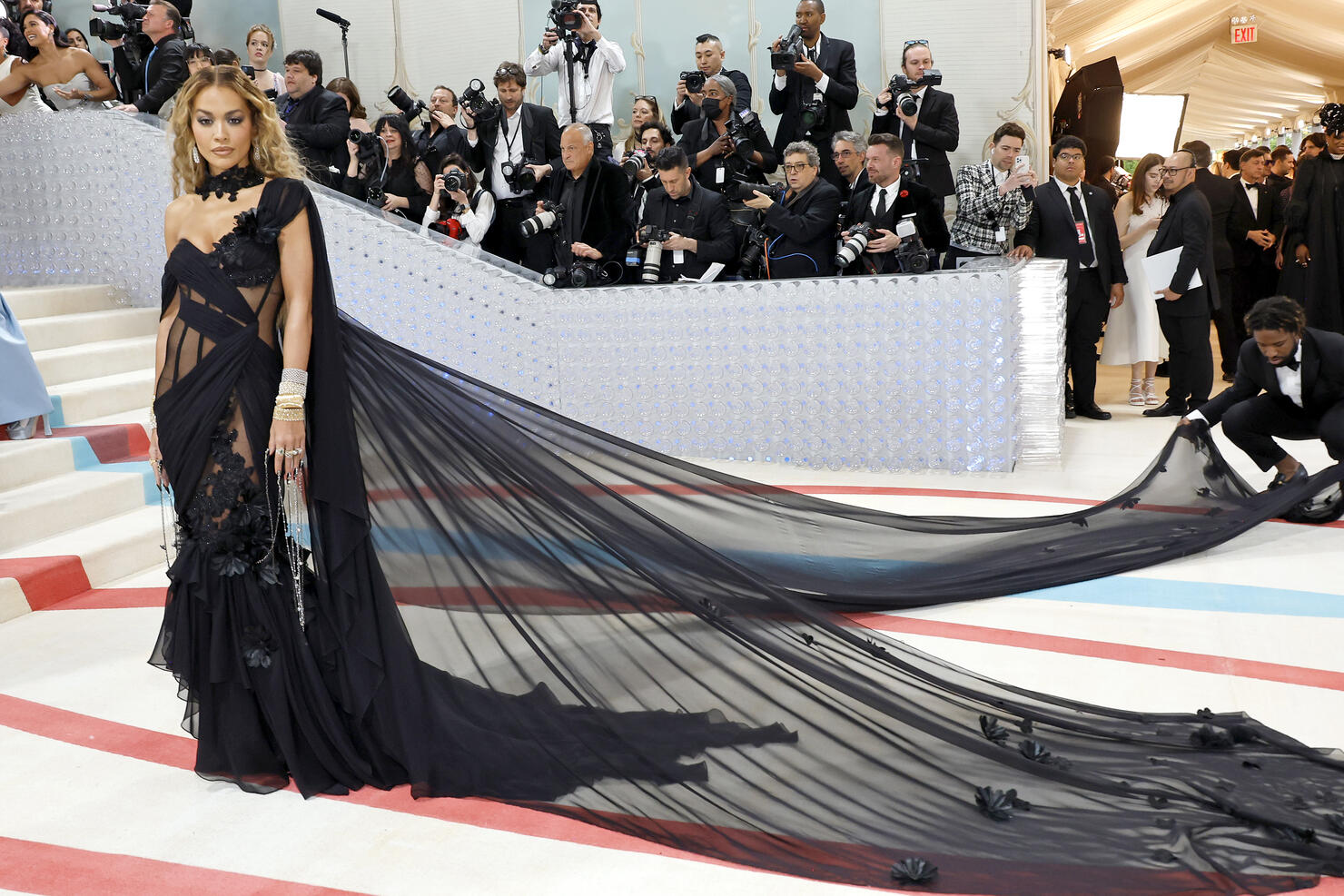 Rita Ora
Photo: Getty Images
17 of 151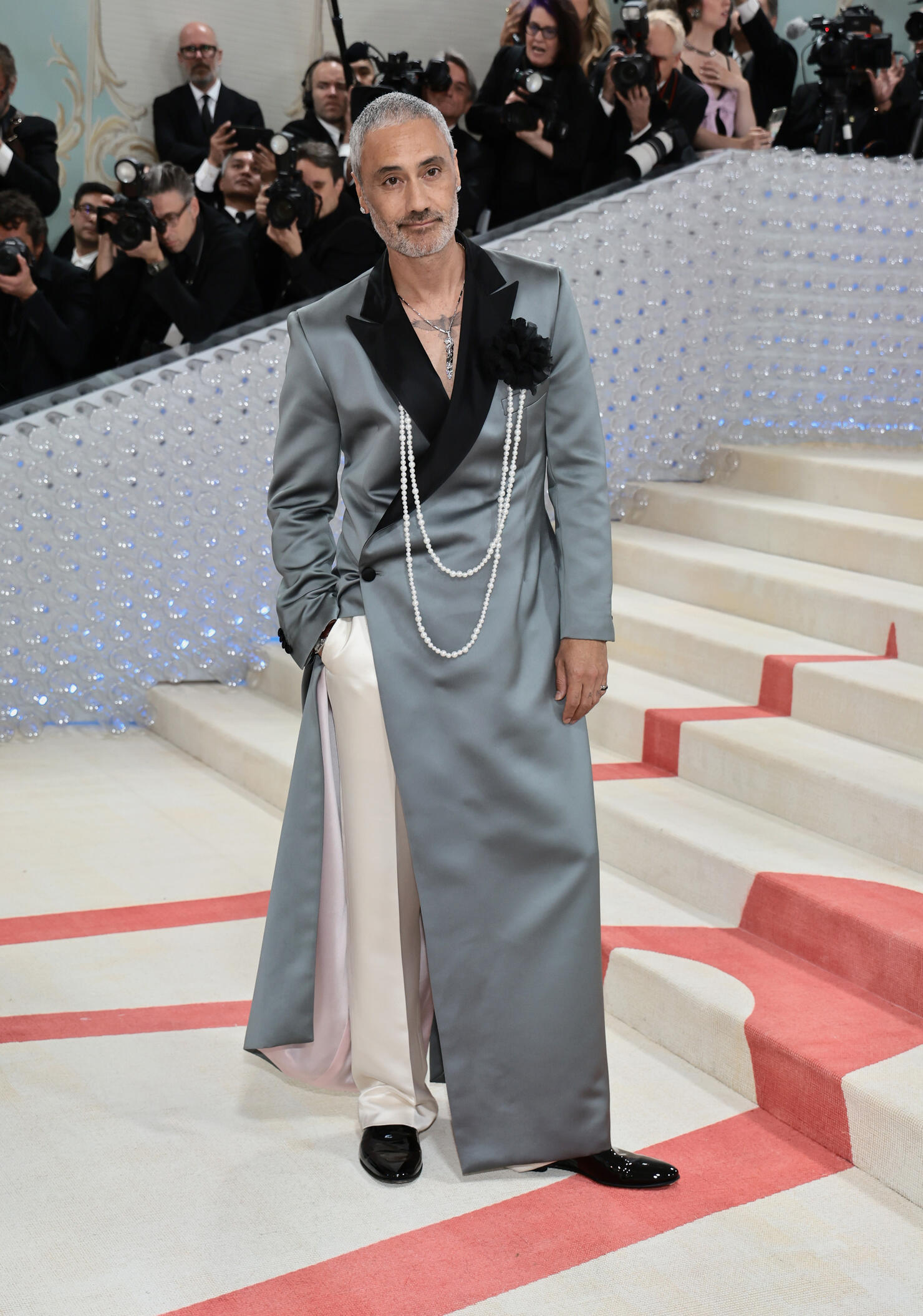 Taika Waititi
Photo: Getty Images
18 of 151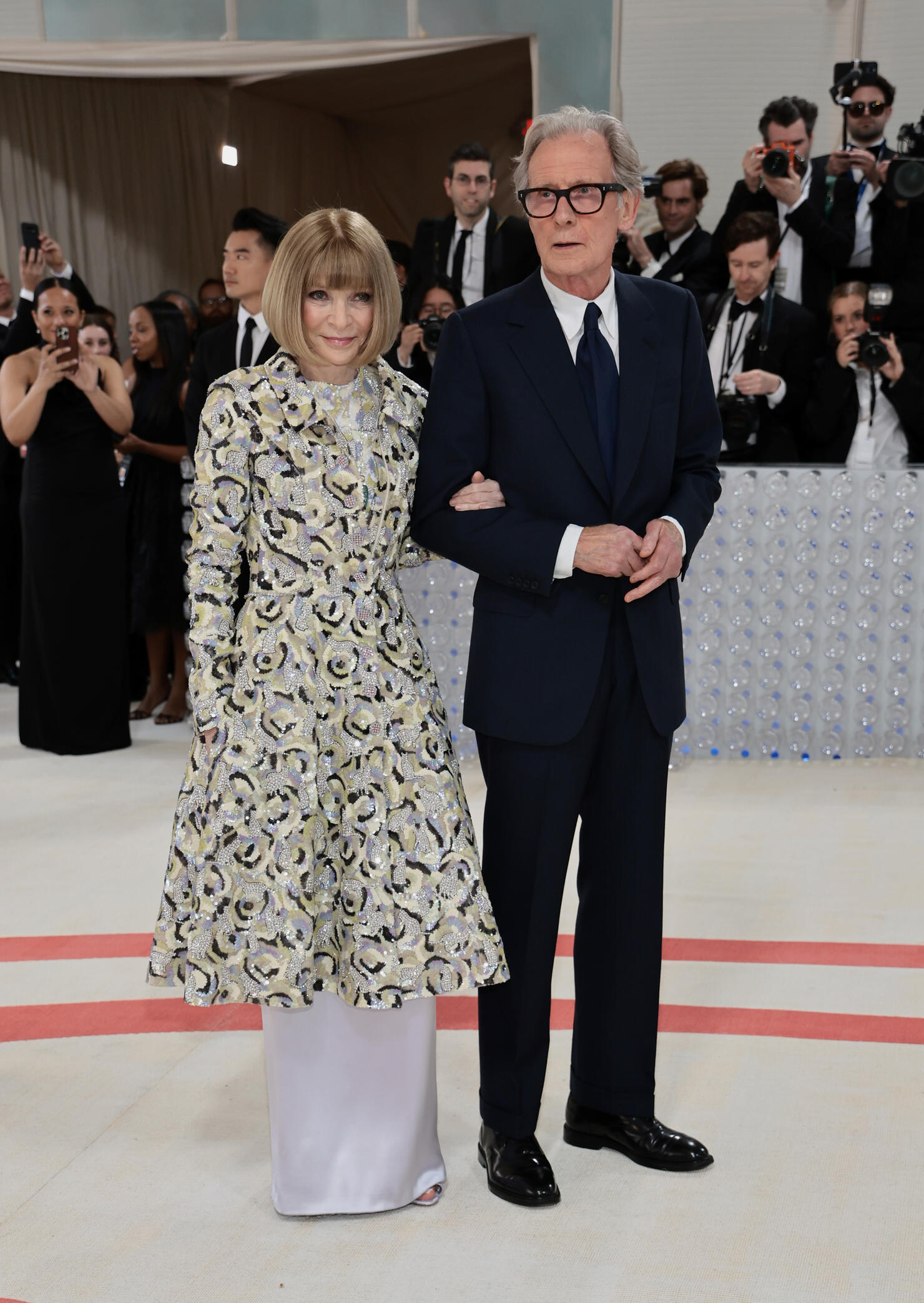 Anna Wintour and Bill Nighy
Photo: Getty Images
19 of 151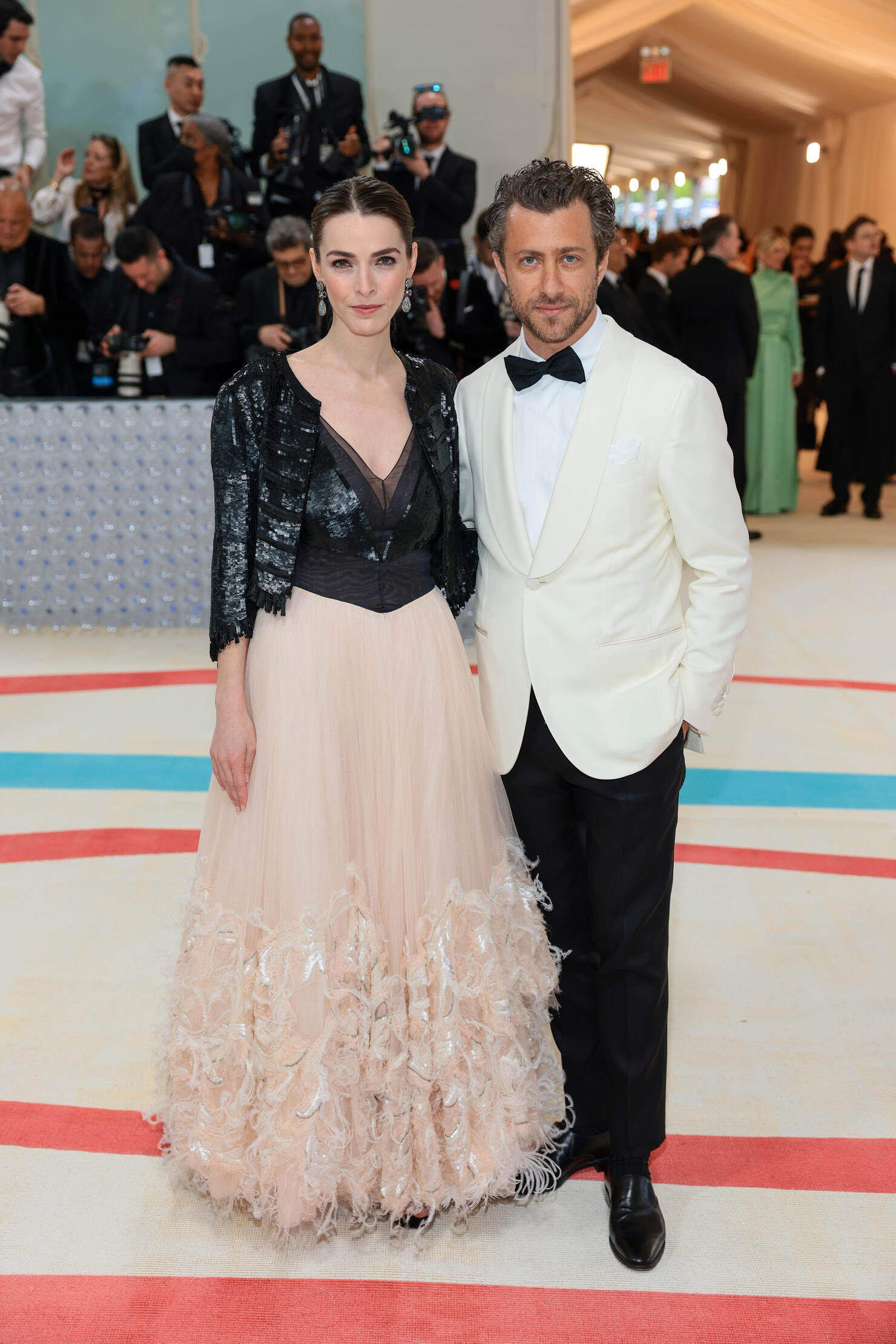 Bee Carrozzini and Francesco Carrozzini
Photo: Getty Images
20 of 151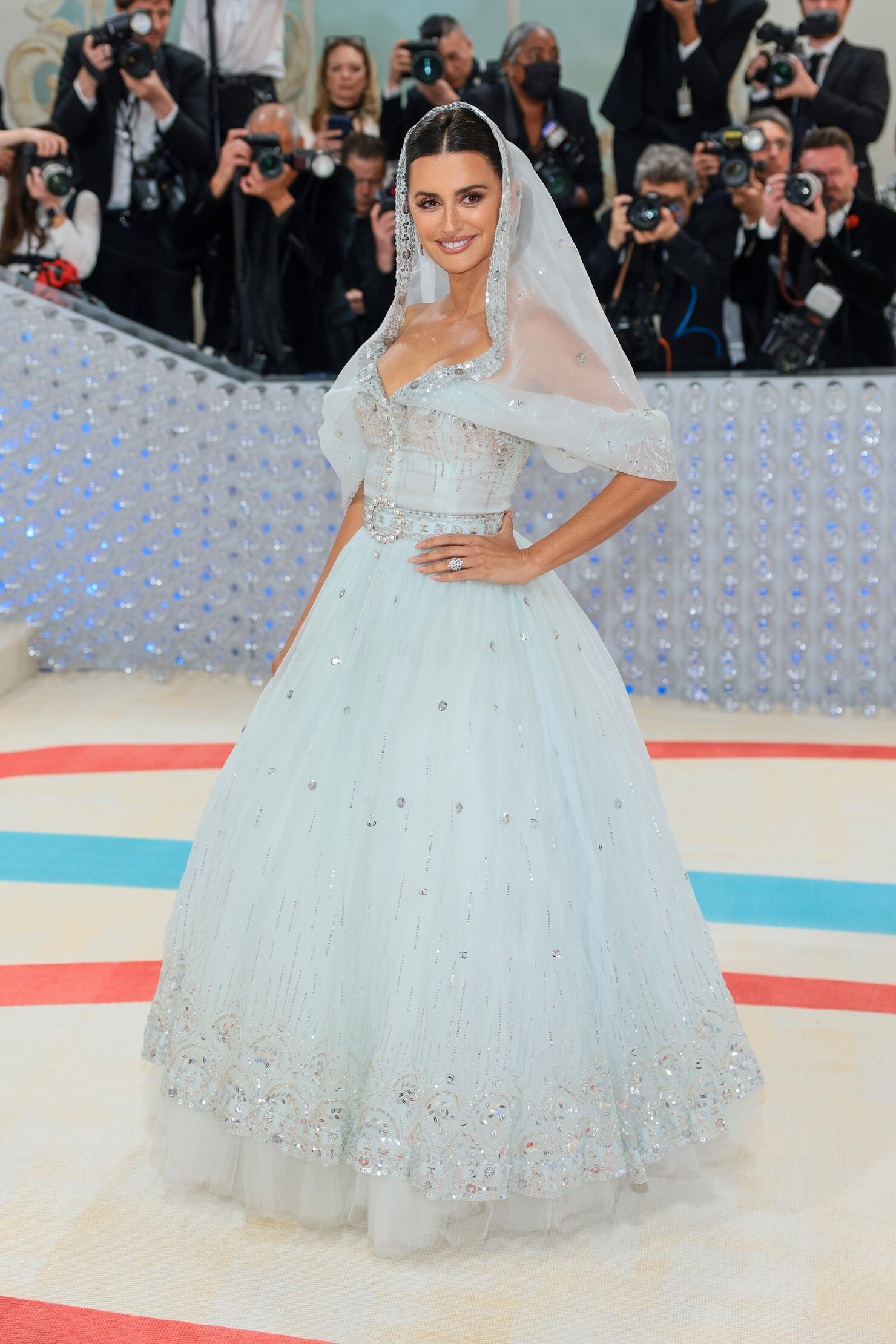 Penélope Cruz
Photo: Getty Images
21 of 151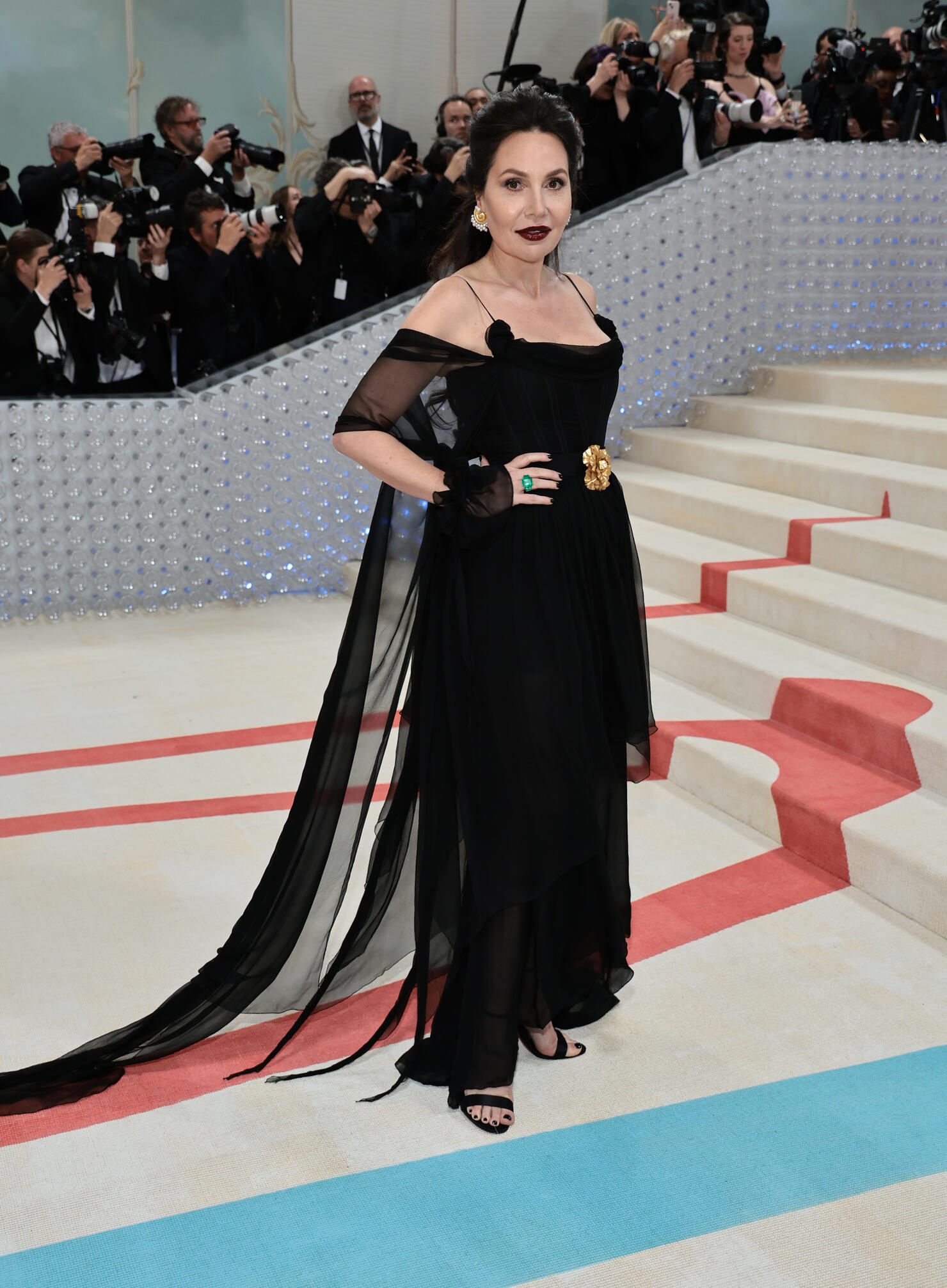 Fabiola Beracasa Beckman
Photo: Getty Images
22 of 151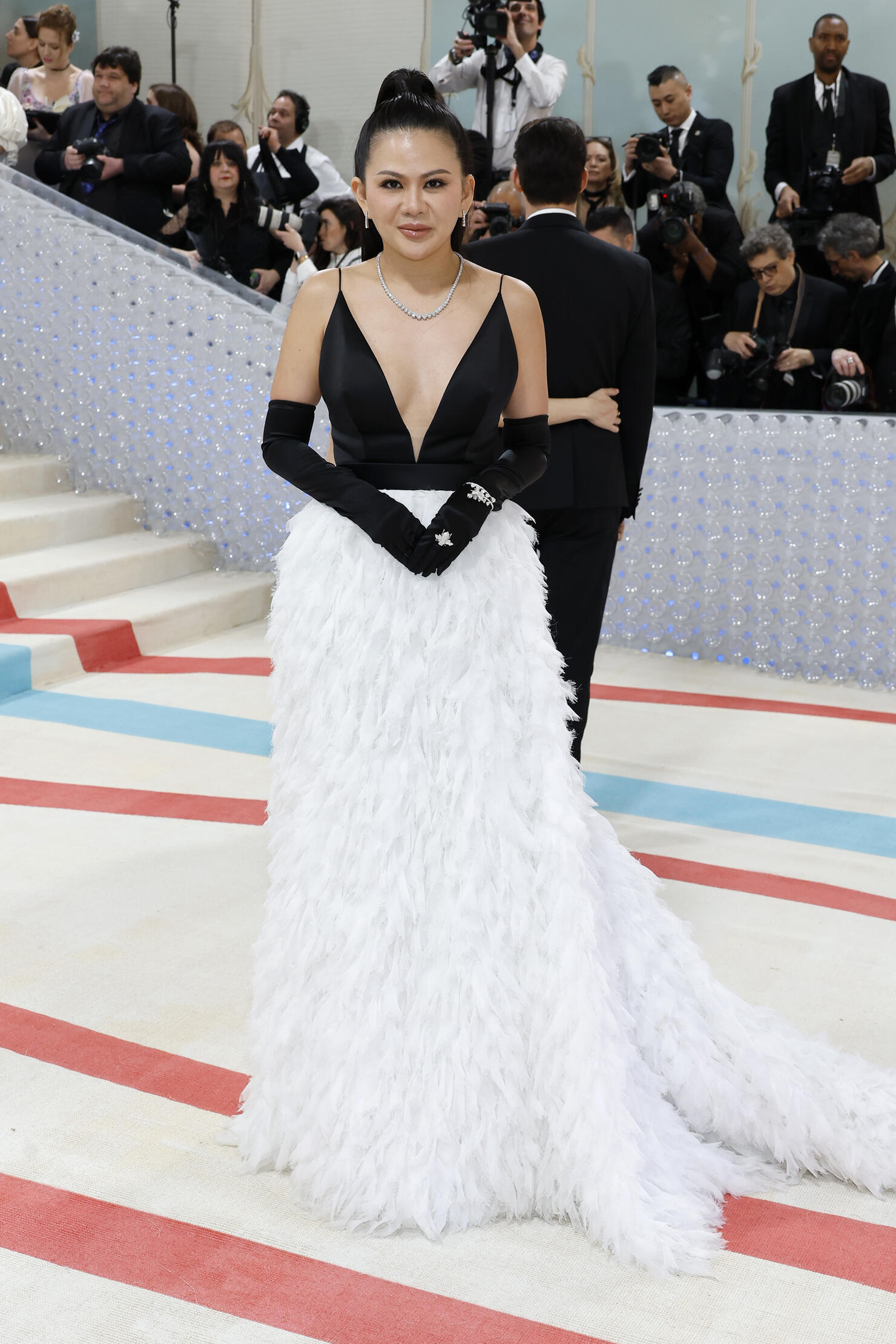 Nichapat Suphap
Photo: Getty Images
23 of 151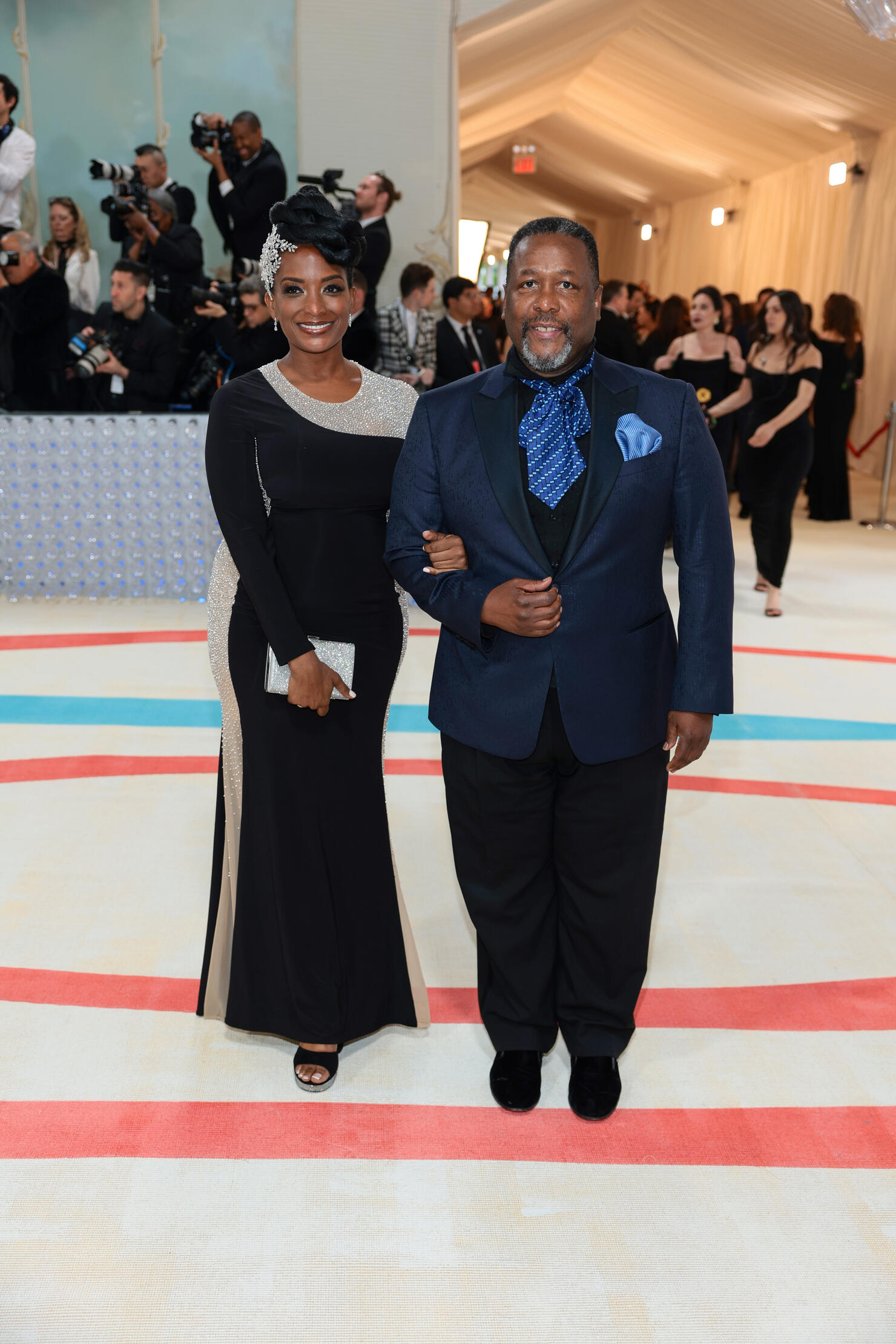 Erika Woods and Wendell Pierce
Photo: Getty Images
24 of 151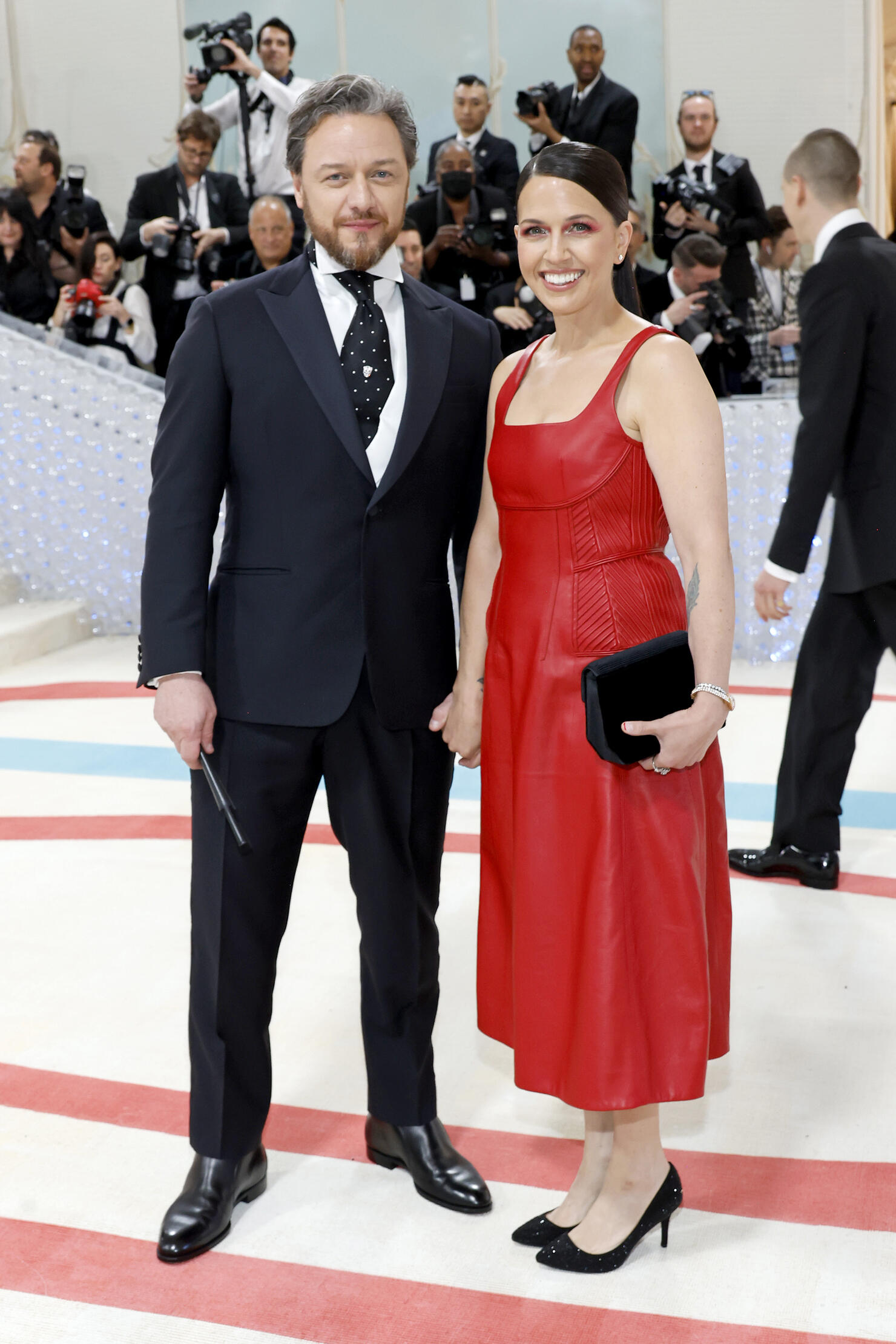 James McAvoy and Lisa Liberati
Photo: Getty Images
25 of 151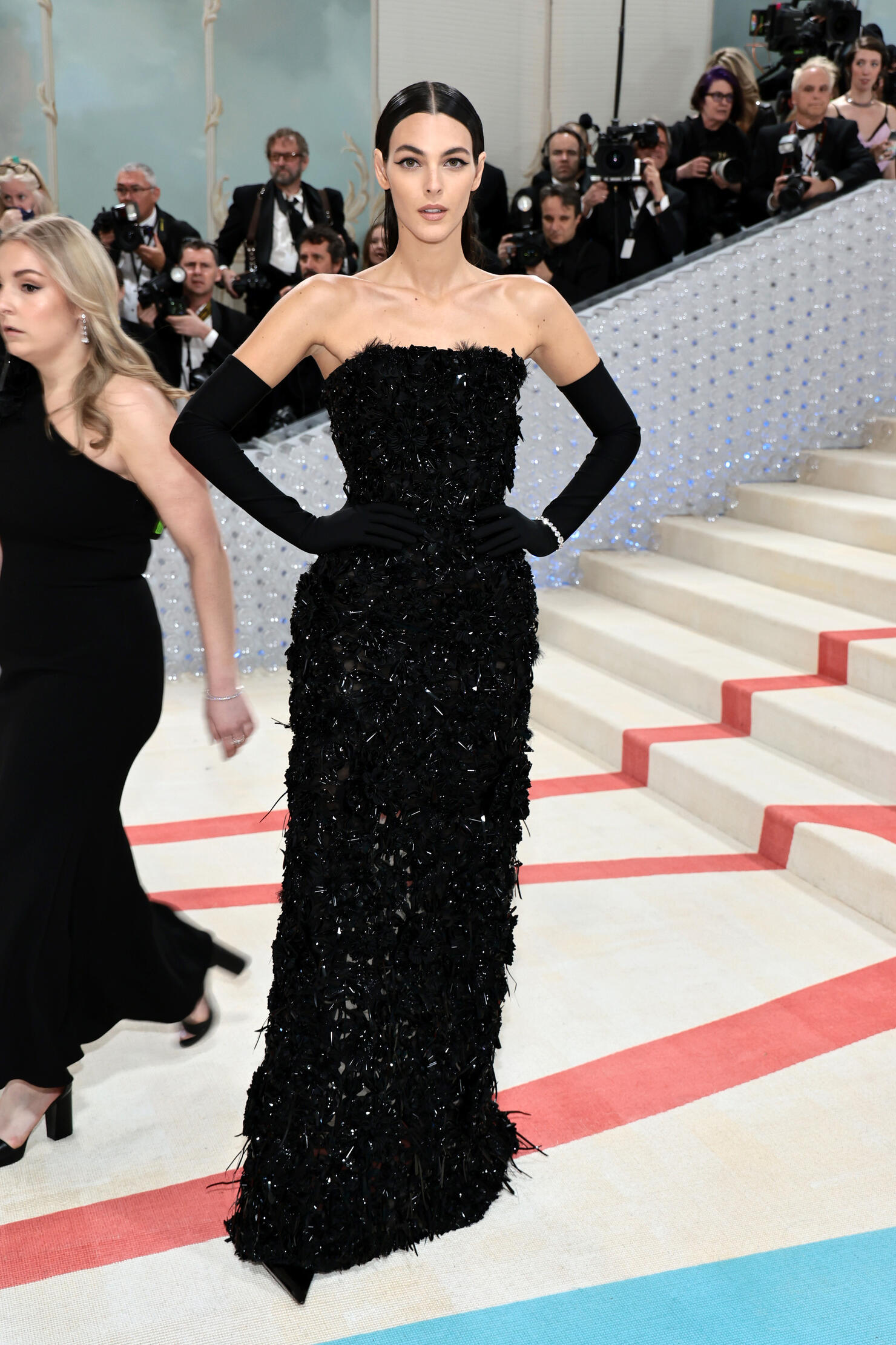 Vittoria Ceretti
Photo: Getty Images
26 of 151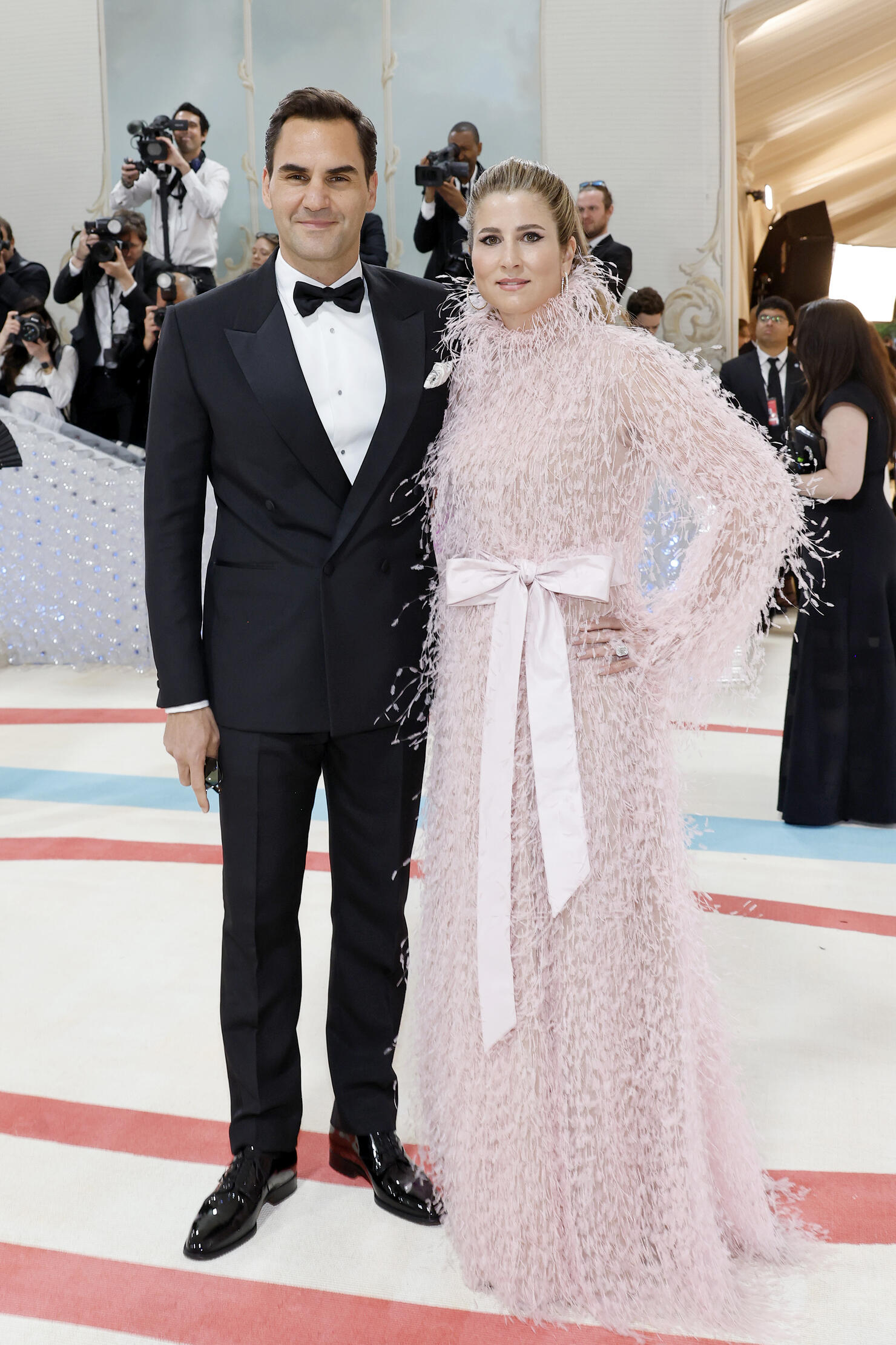 Roger Federer and Mirka Federer
Photo: Getty Images
27 of 151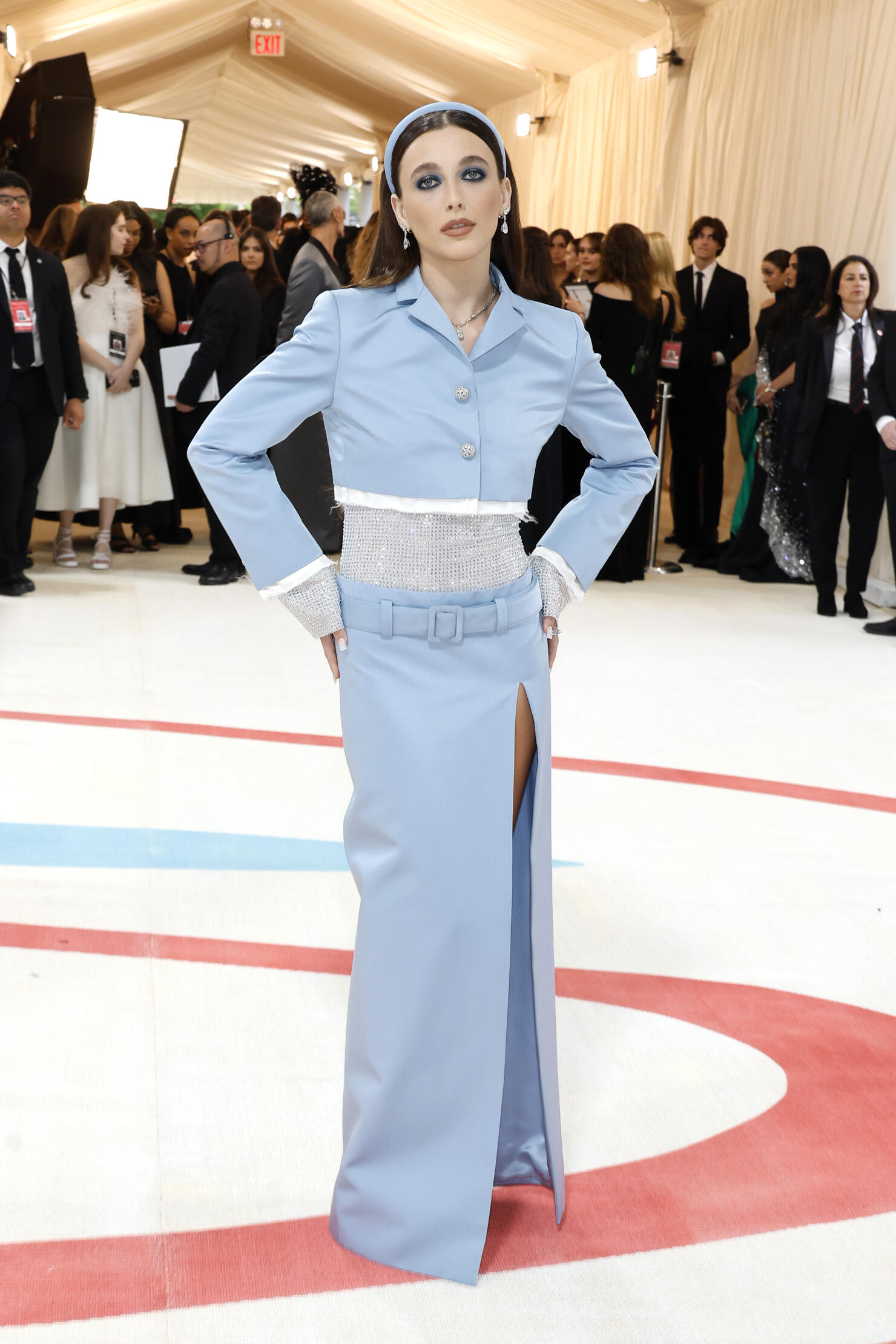 Emma Chamberlain
Photo: Getty Images
28 of 151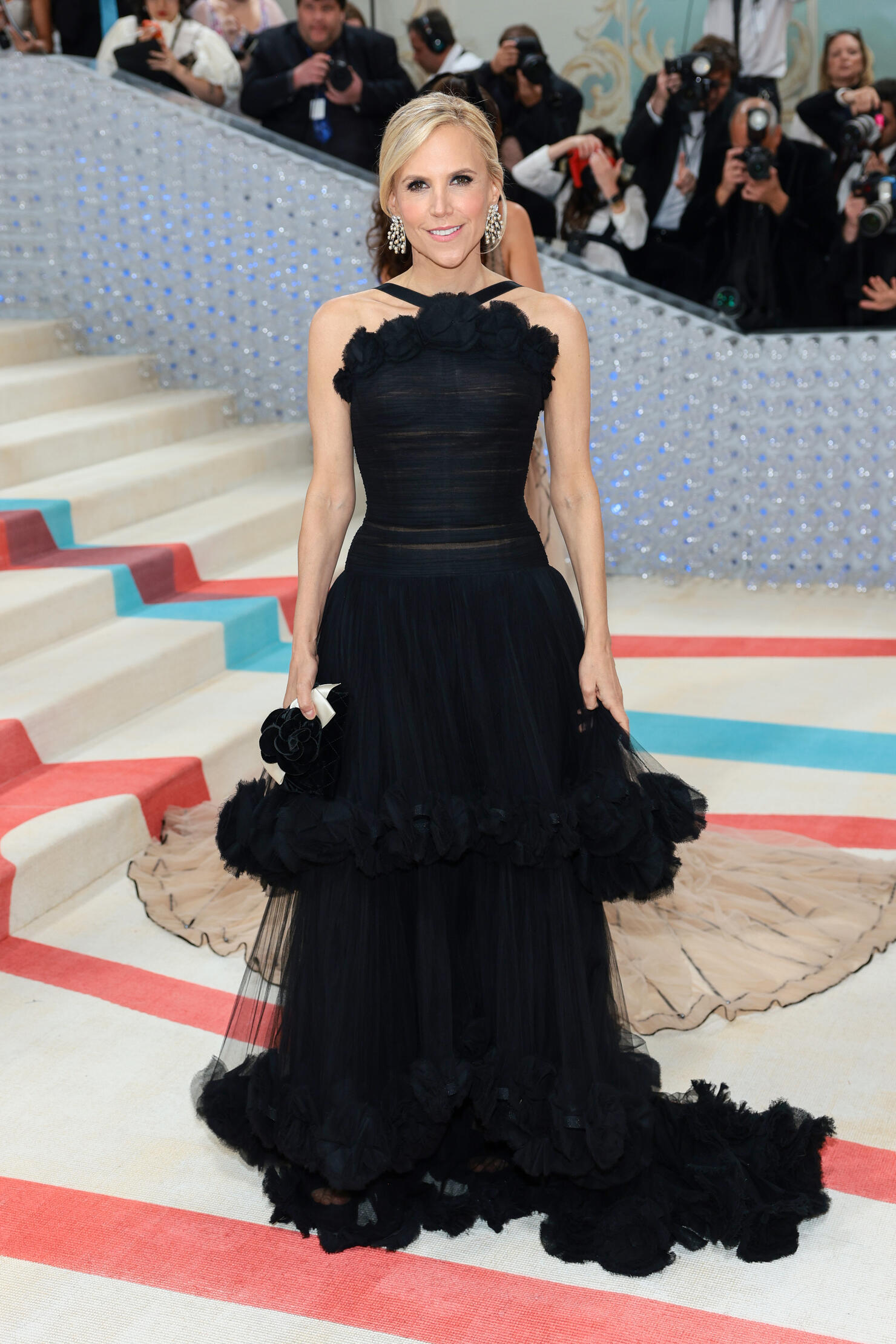 Tory Burch
Photo: Getty Images
29 of 151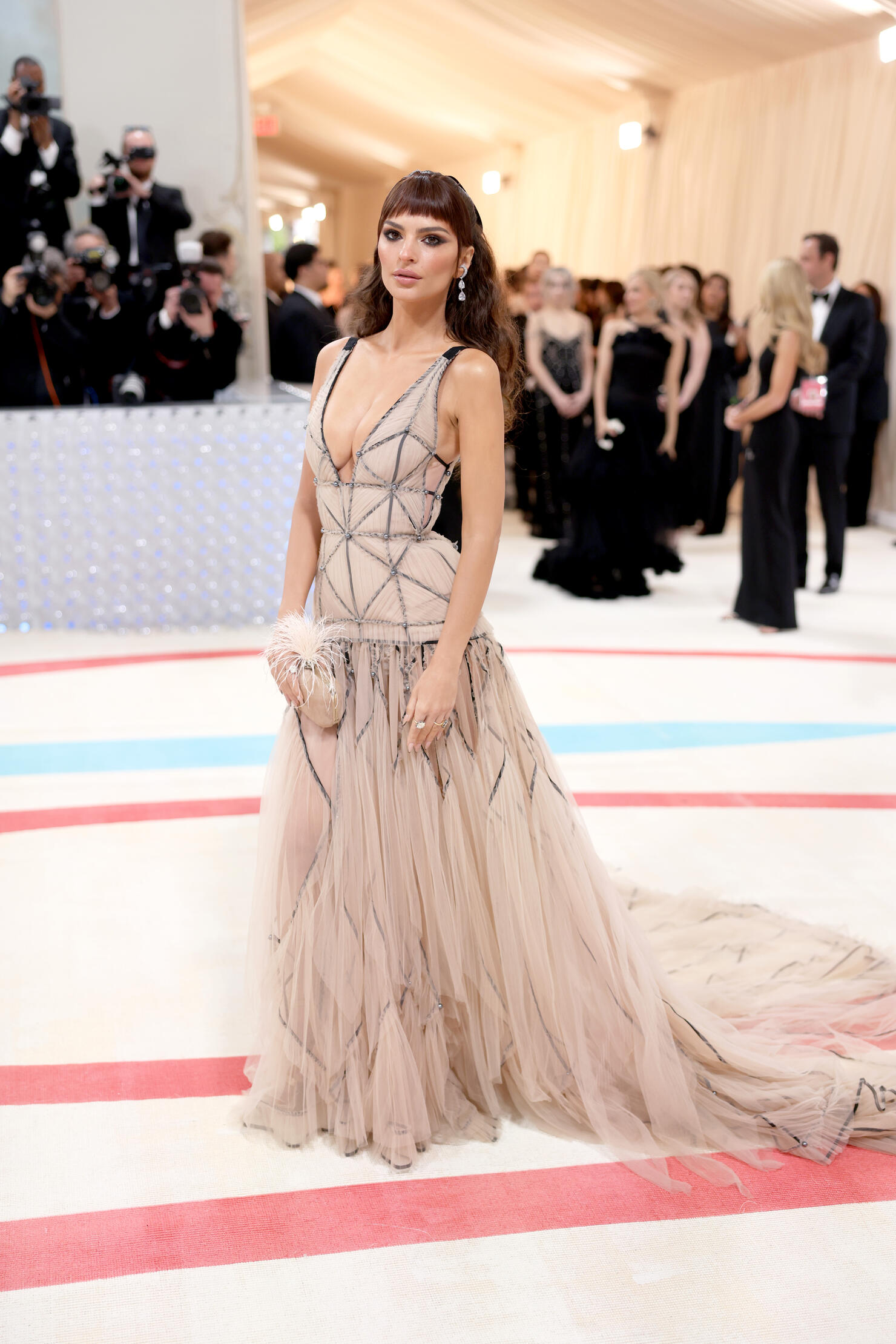 Emily Ratajkowski
Photo: Getty Images
30 of 151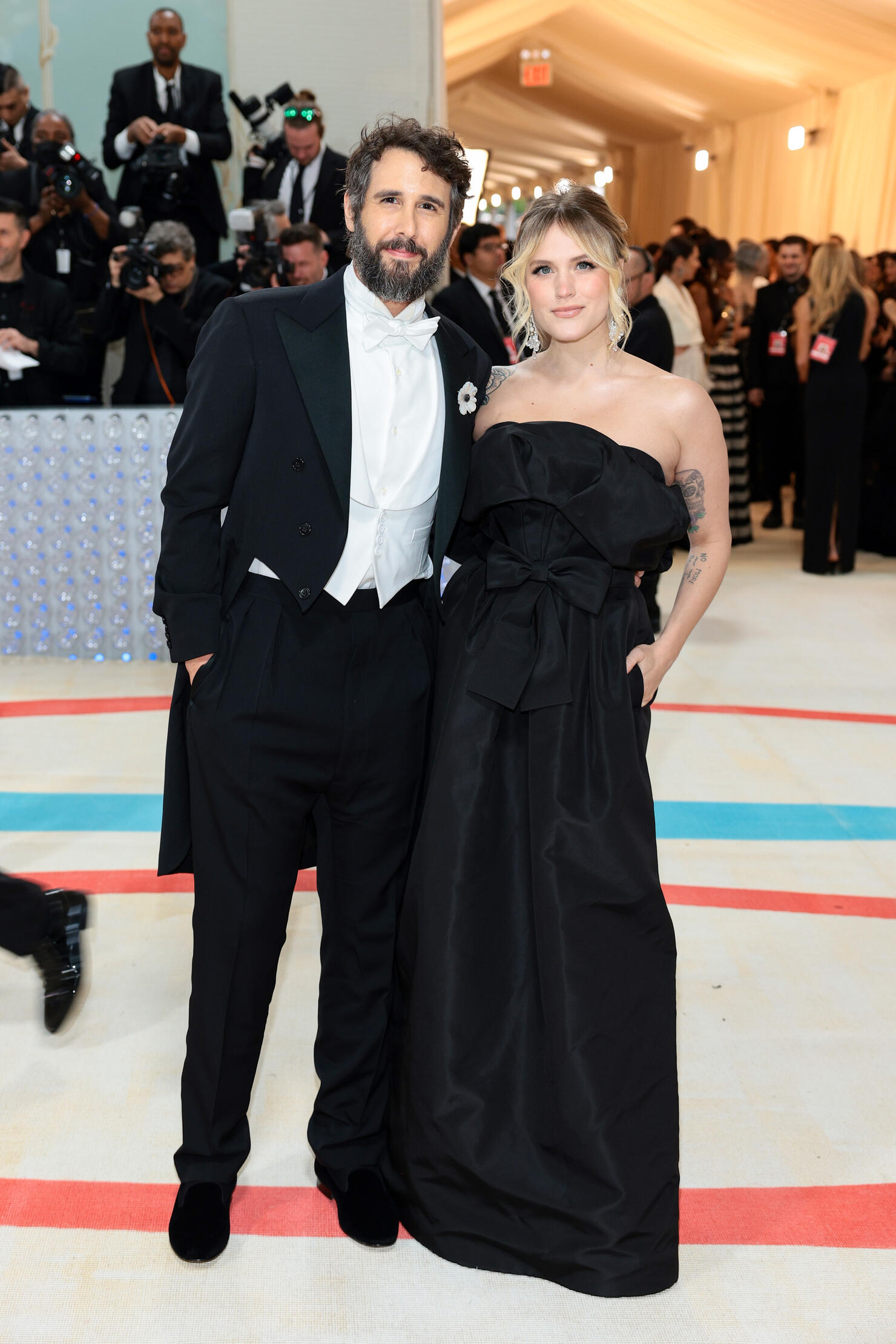 Josh Groban and Natalie McQueen
Photo: Getty Images
31 of 151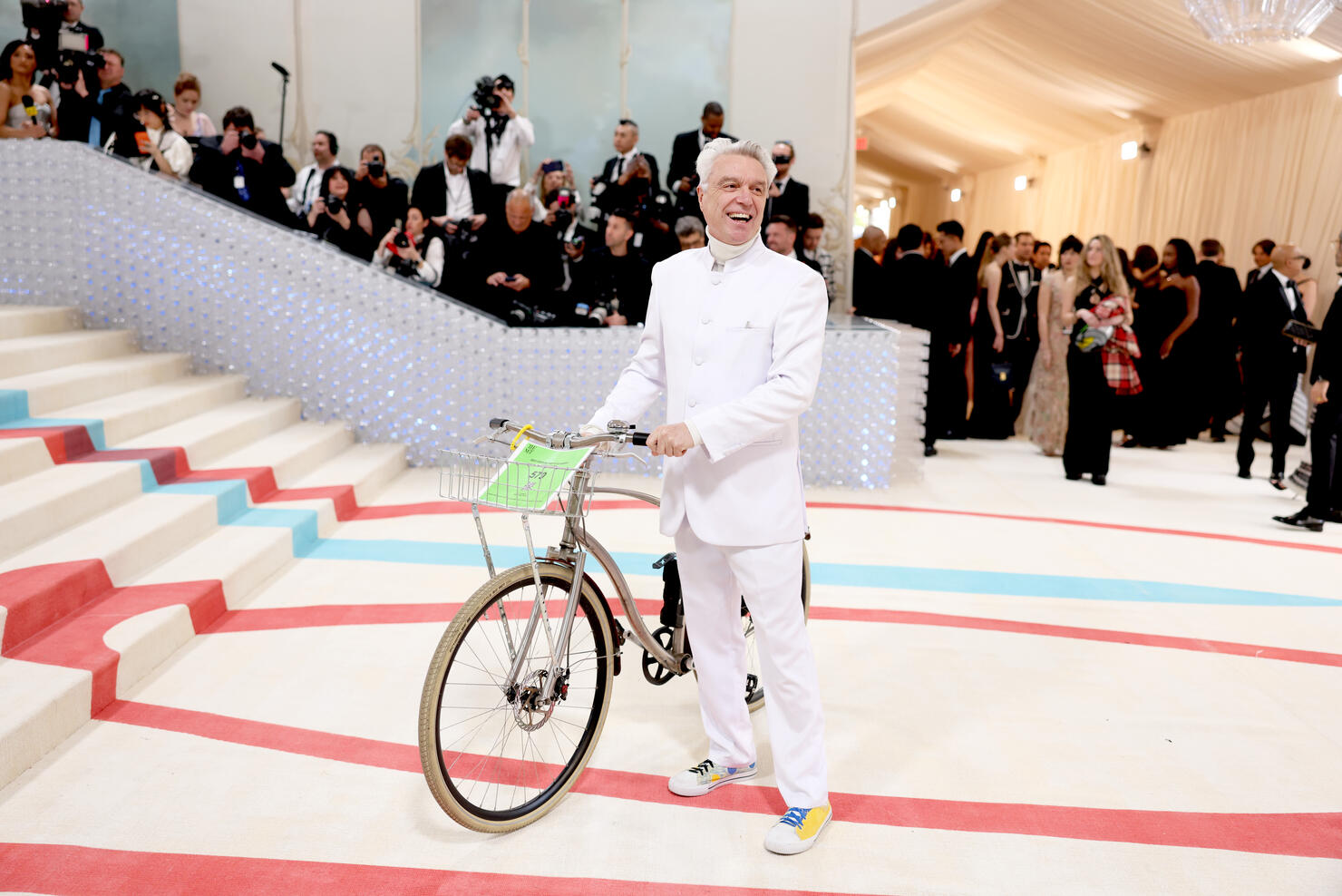 David Byrne
Photo: Getty Images
32 of 151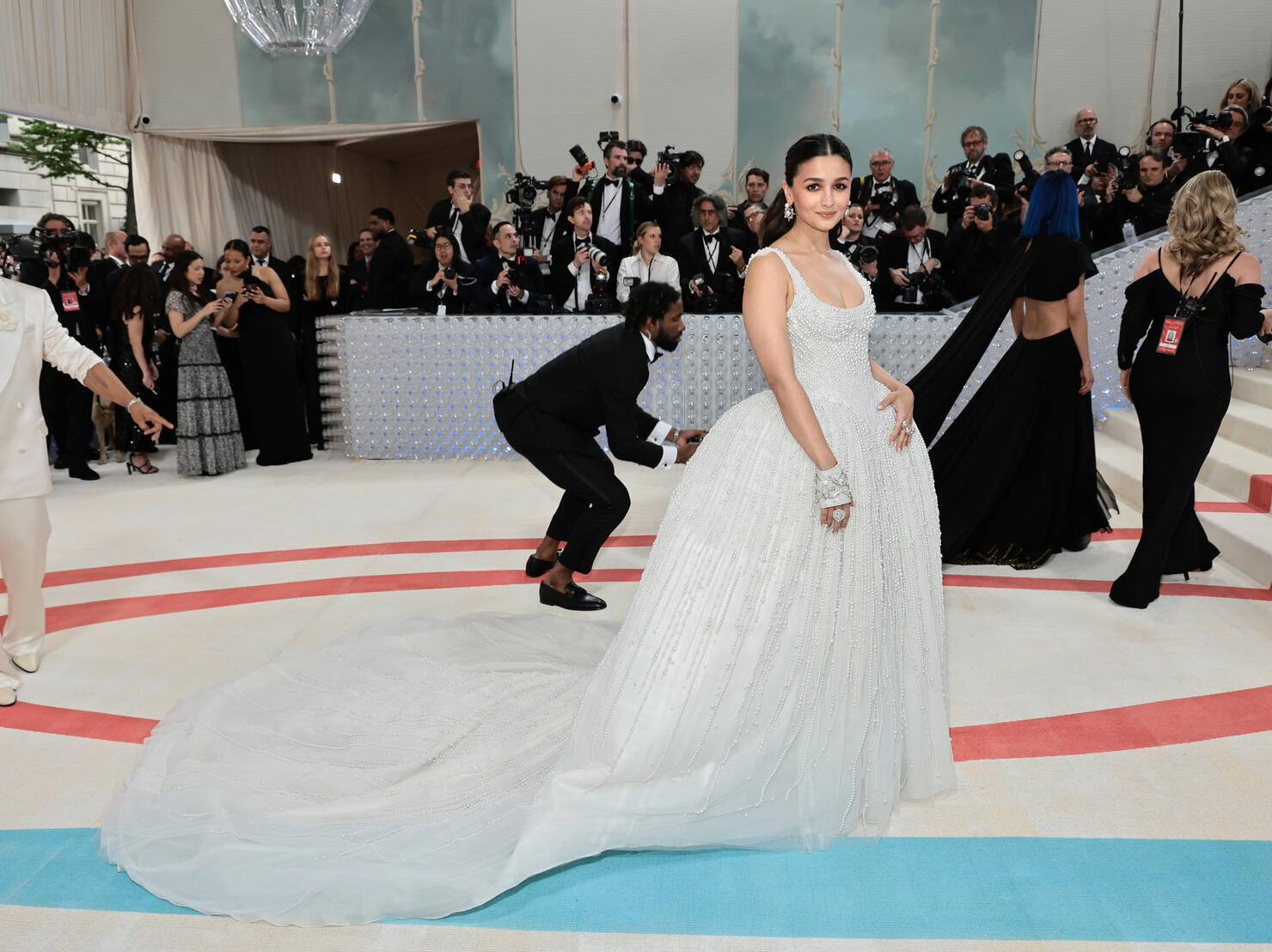 Alia Bhatt
Photo: Getty Images
33 of 151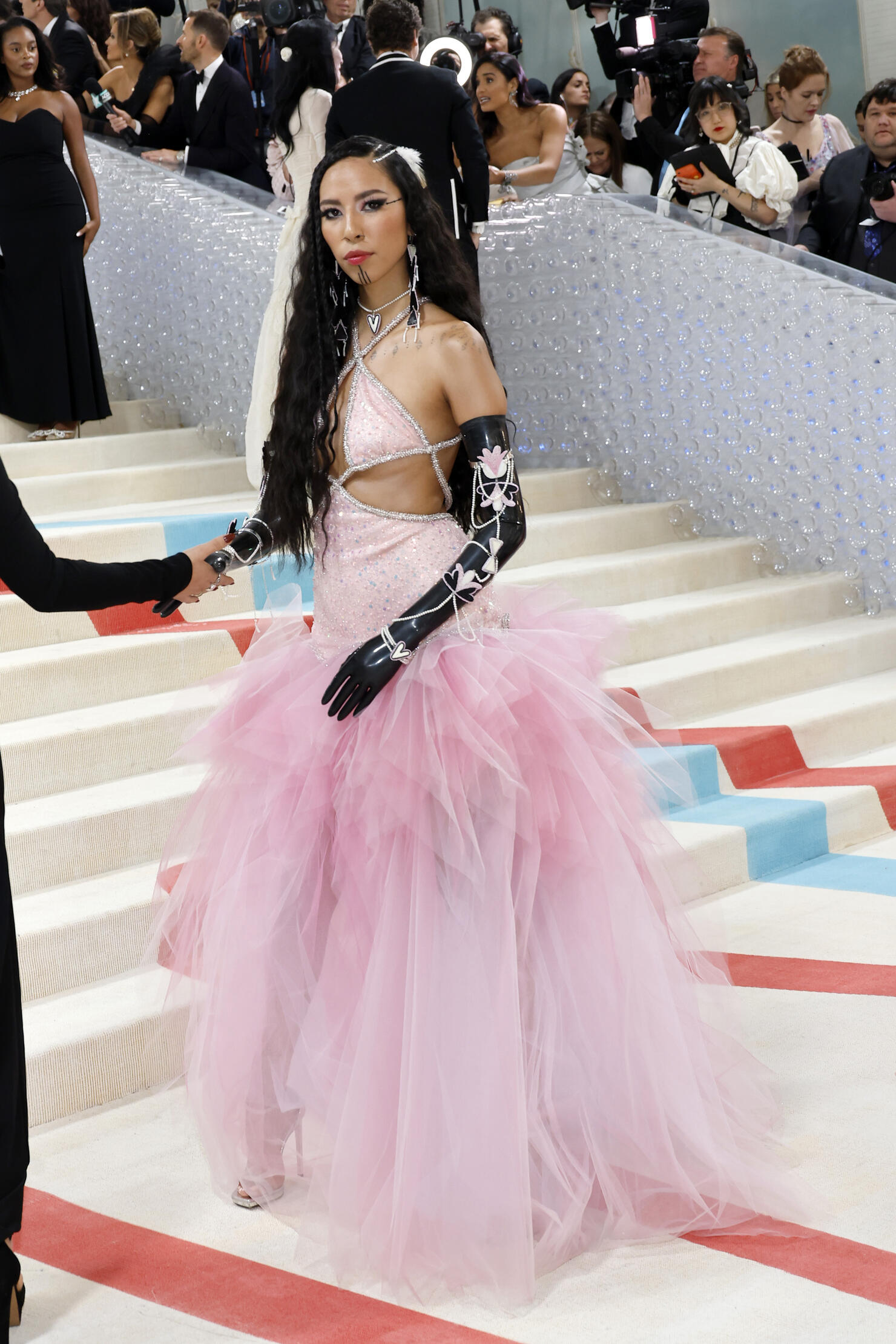 Quannah Chasinghorse
Photo: Getty Images
34 of 151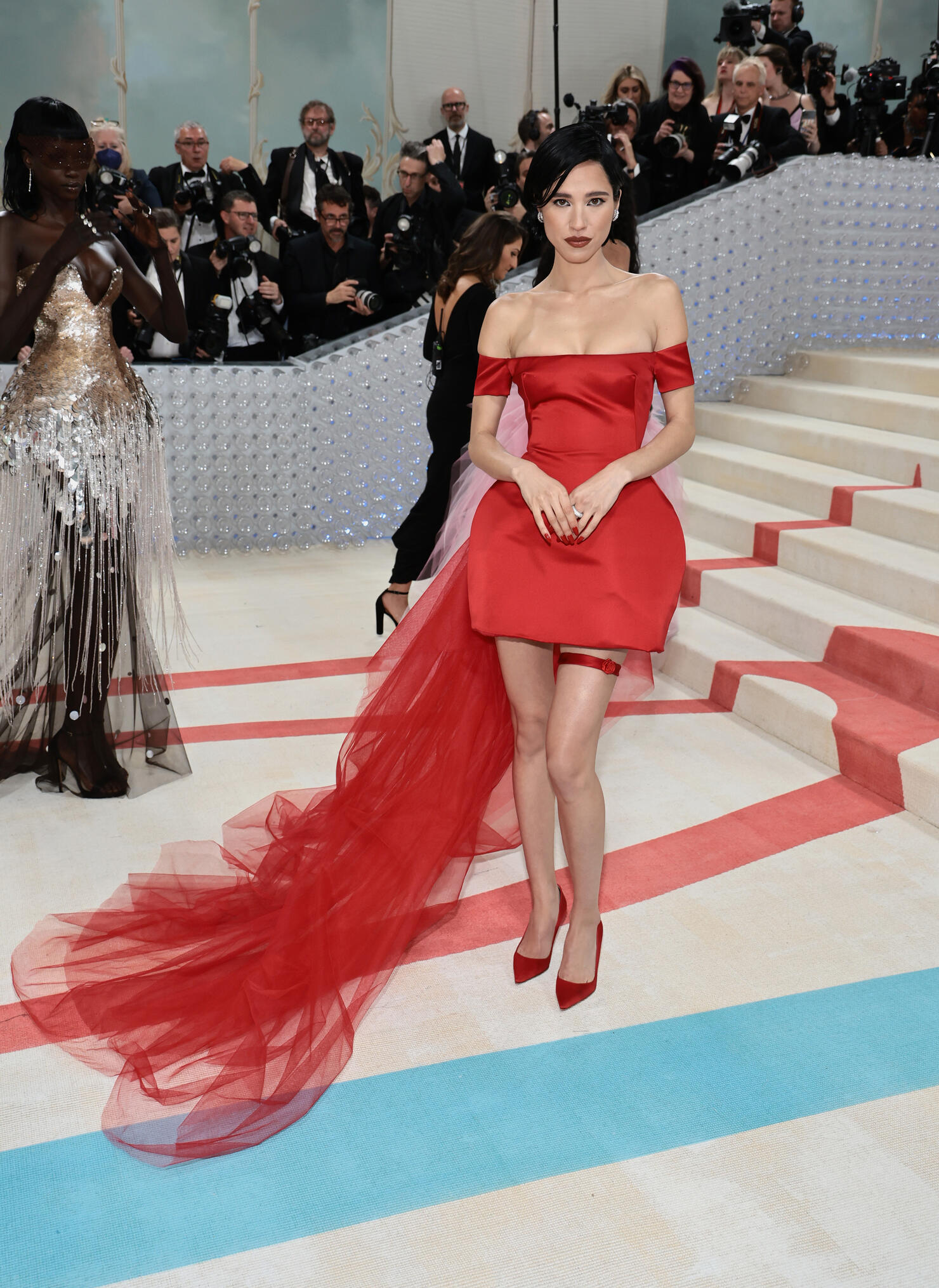 Kelsey Asbille Chow
Photo: Getty Images
35 of 151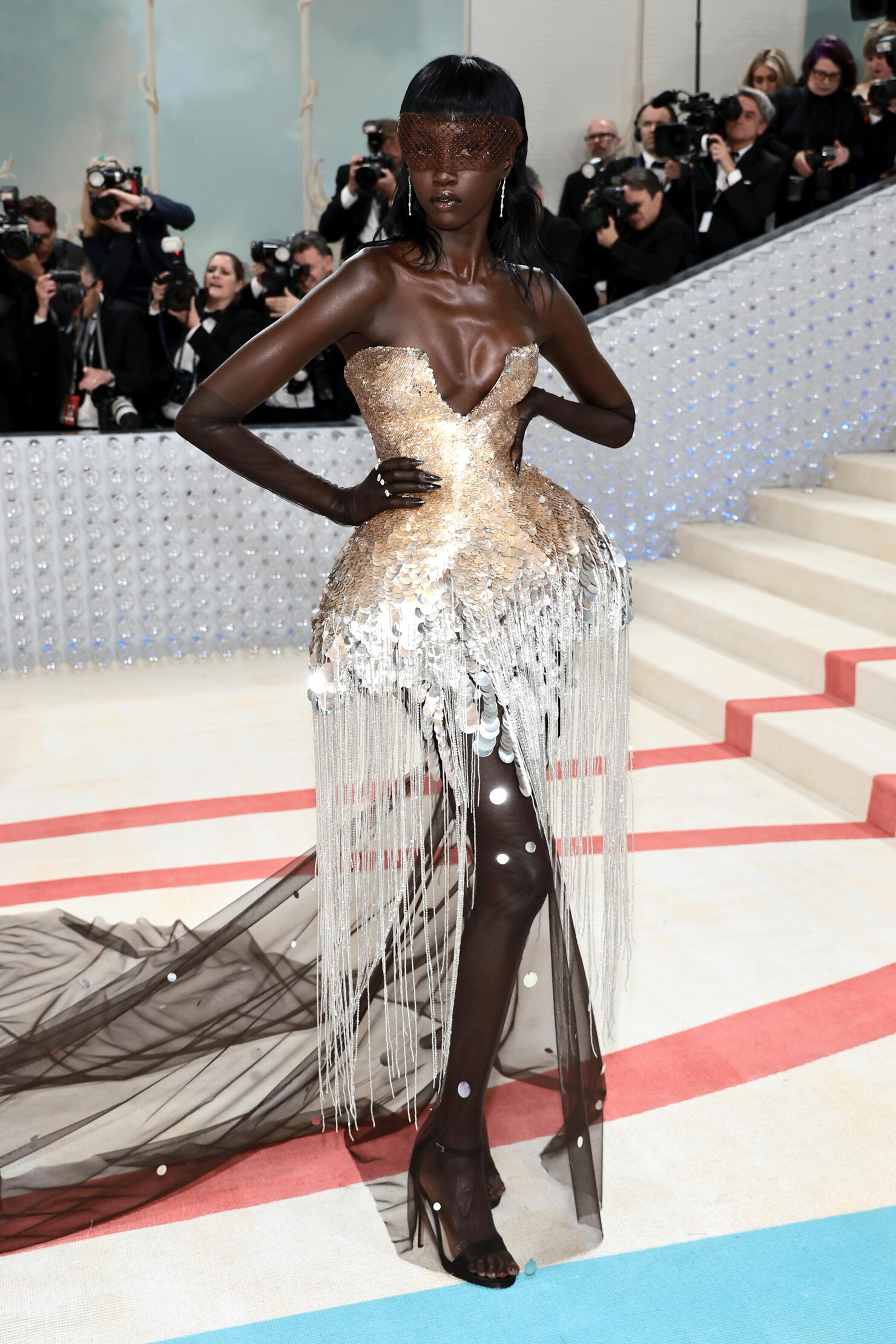 Anok Yai
Photo: Getty Images
36 of 151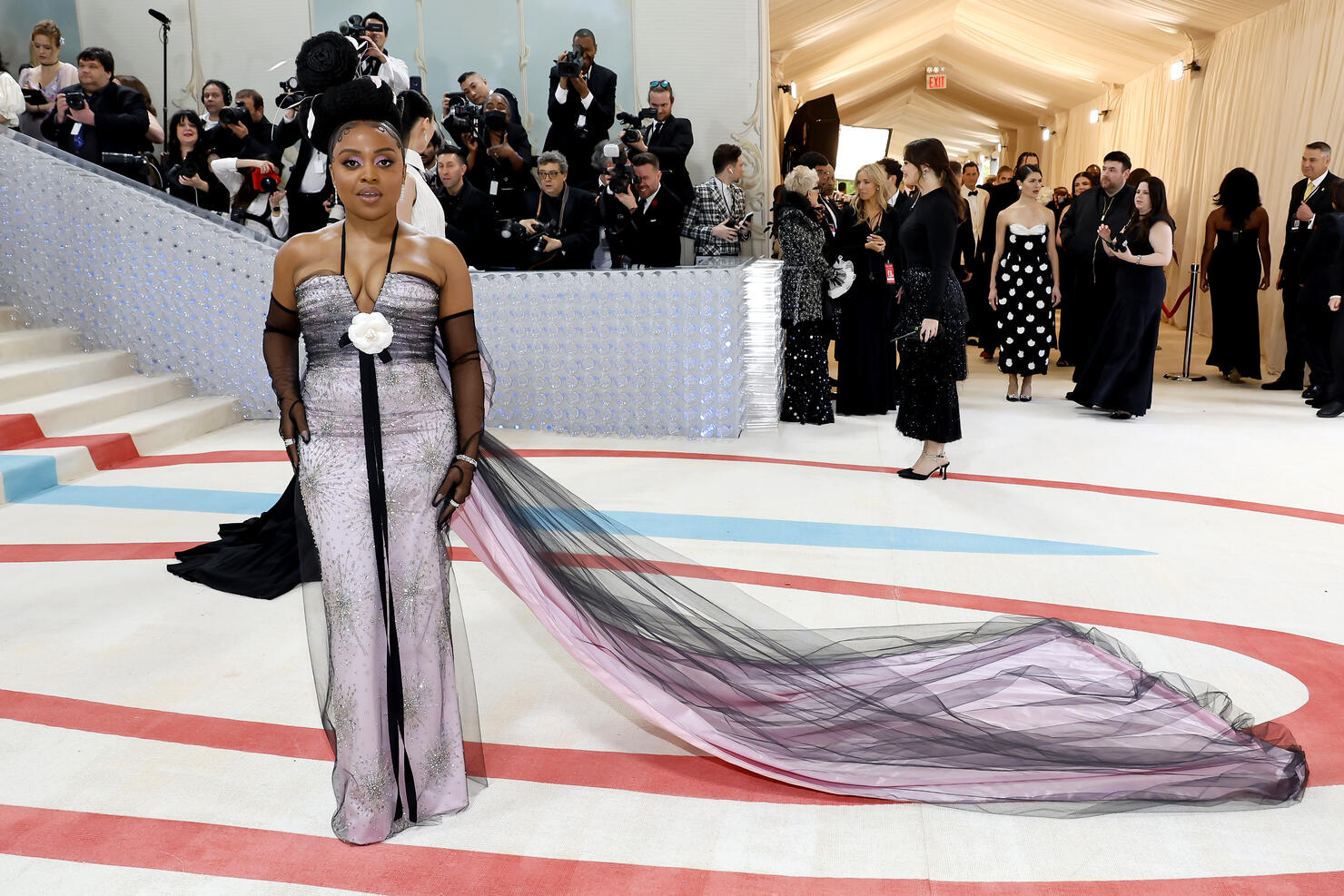 Quinta Brunson
Photo: Getty Images
37 of 151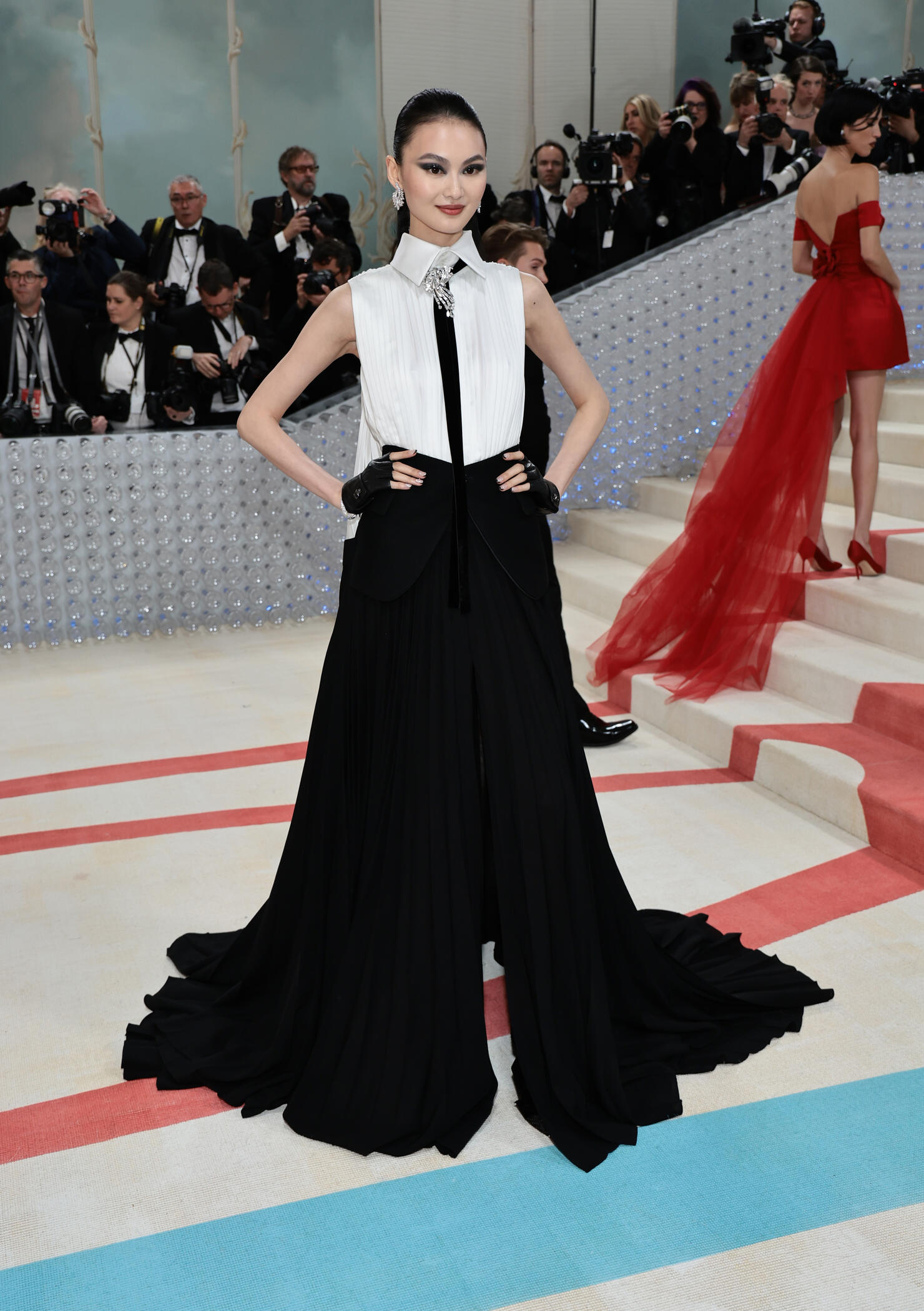 He Cong
Photo: Getty Images
38 of 151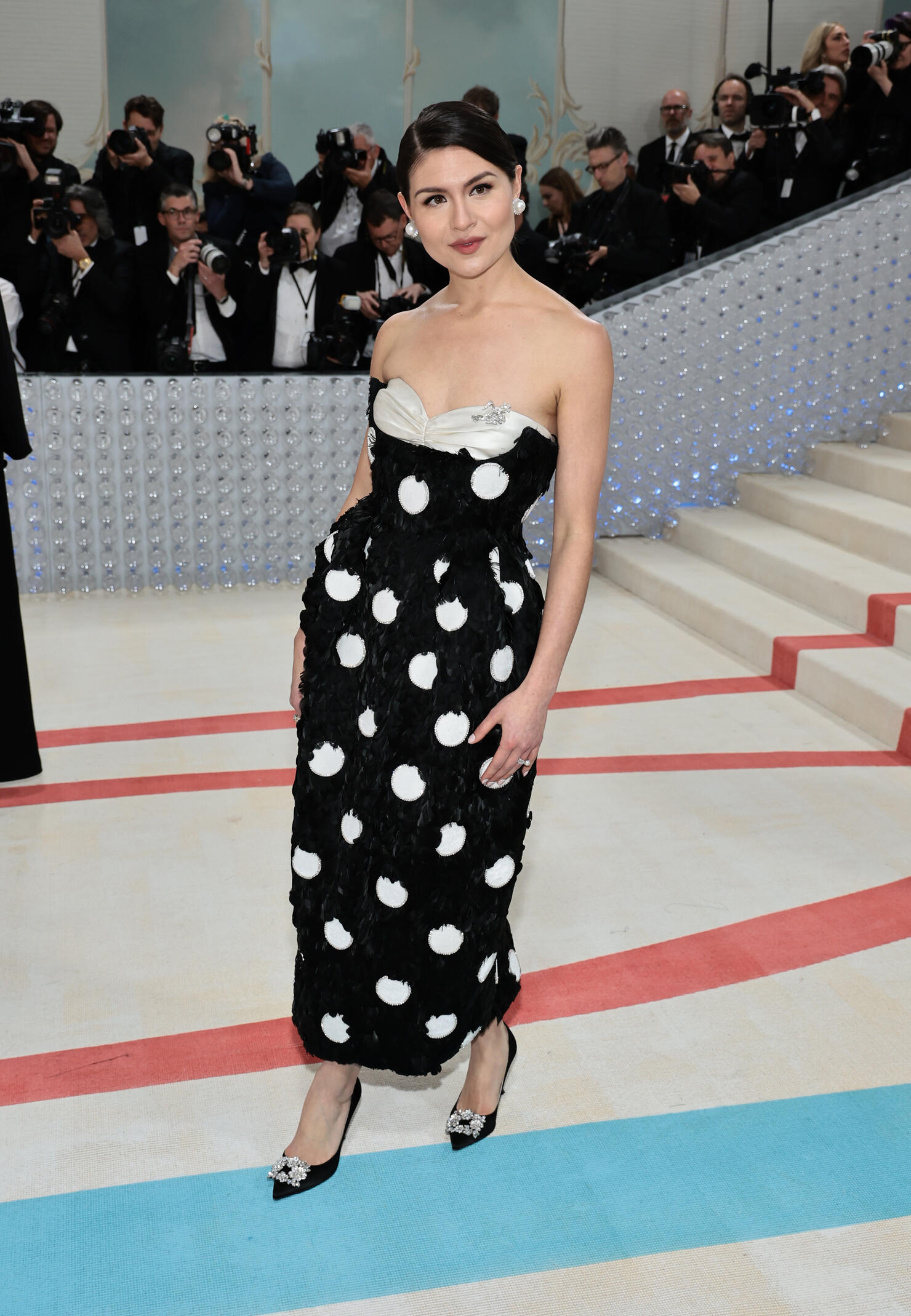 Phillipa Soo
Photo: Getty Images
39 of 151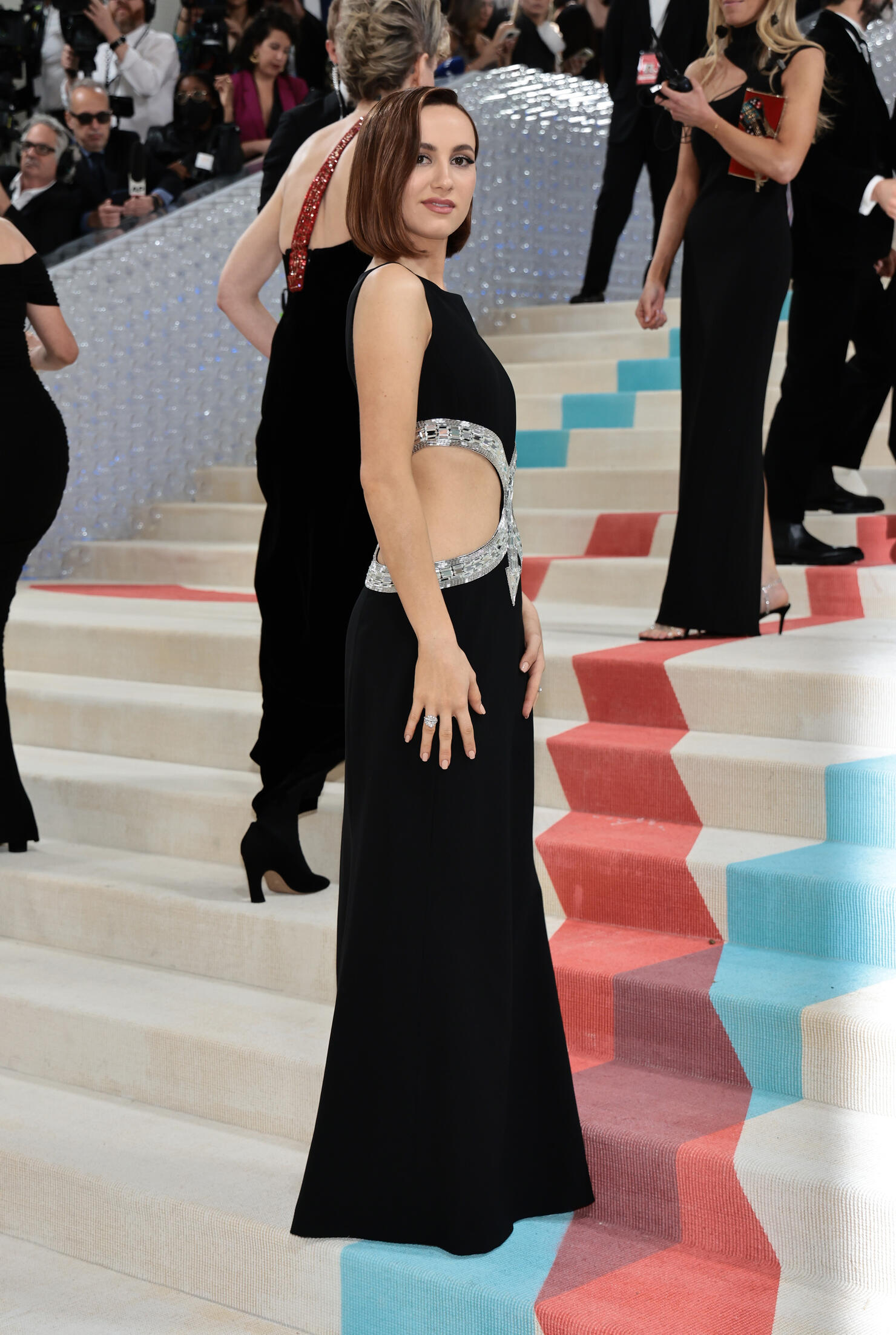 Maude Apatow
Photo: Getty Images
40 of 151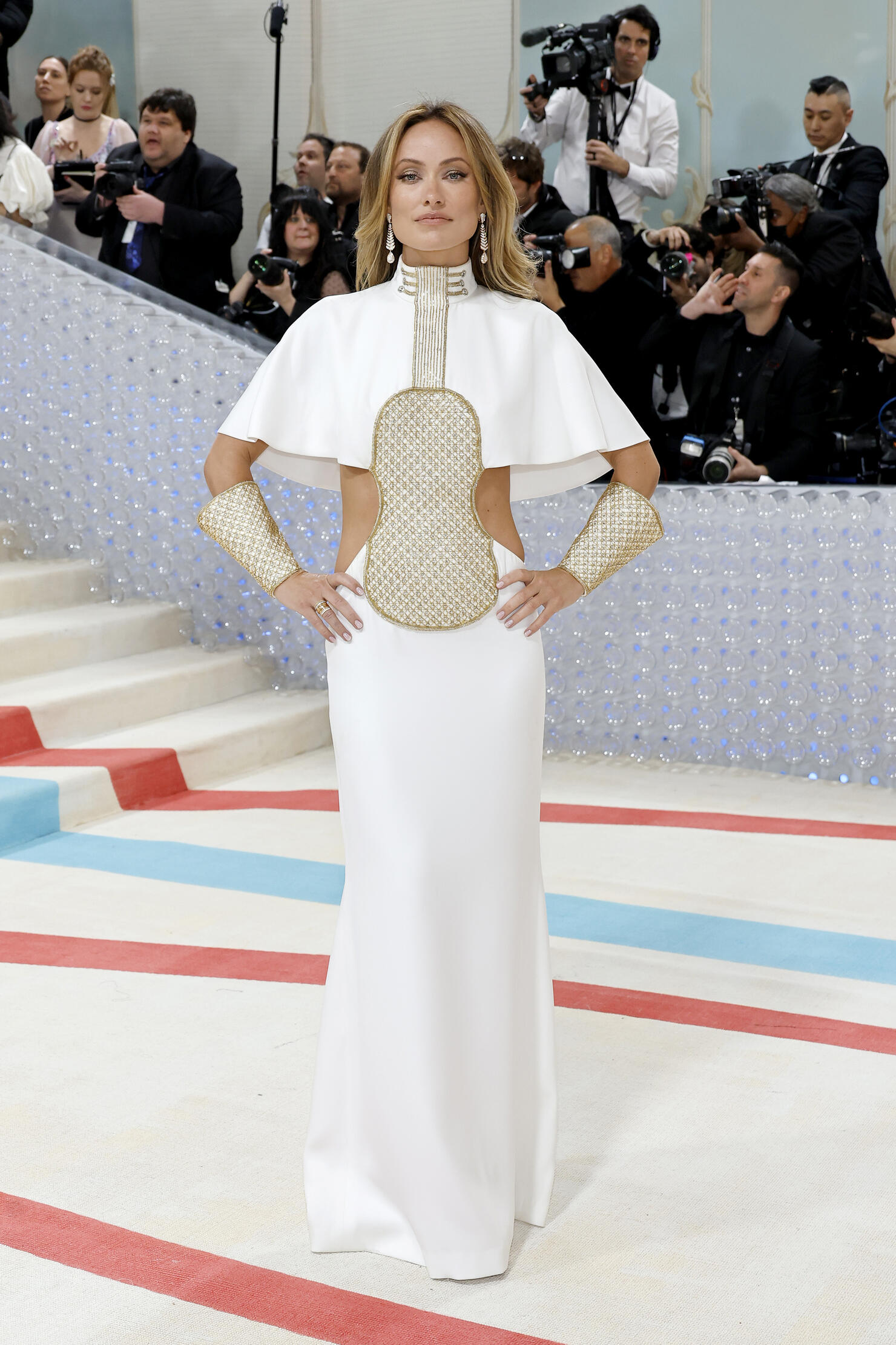 Olivia Wilde
Photo: Getty Images
41 of 151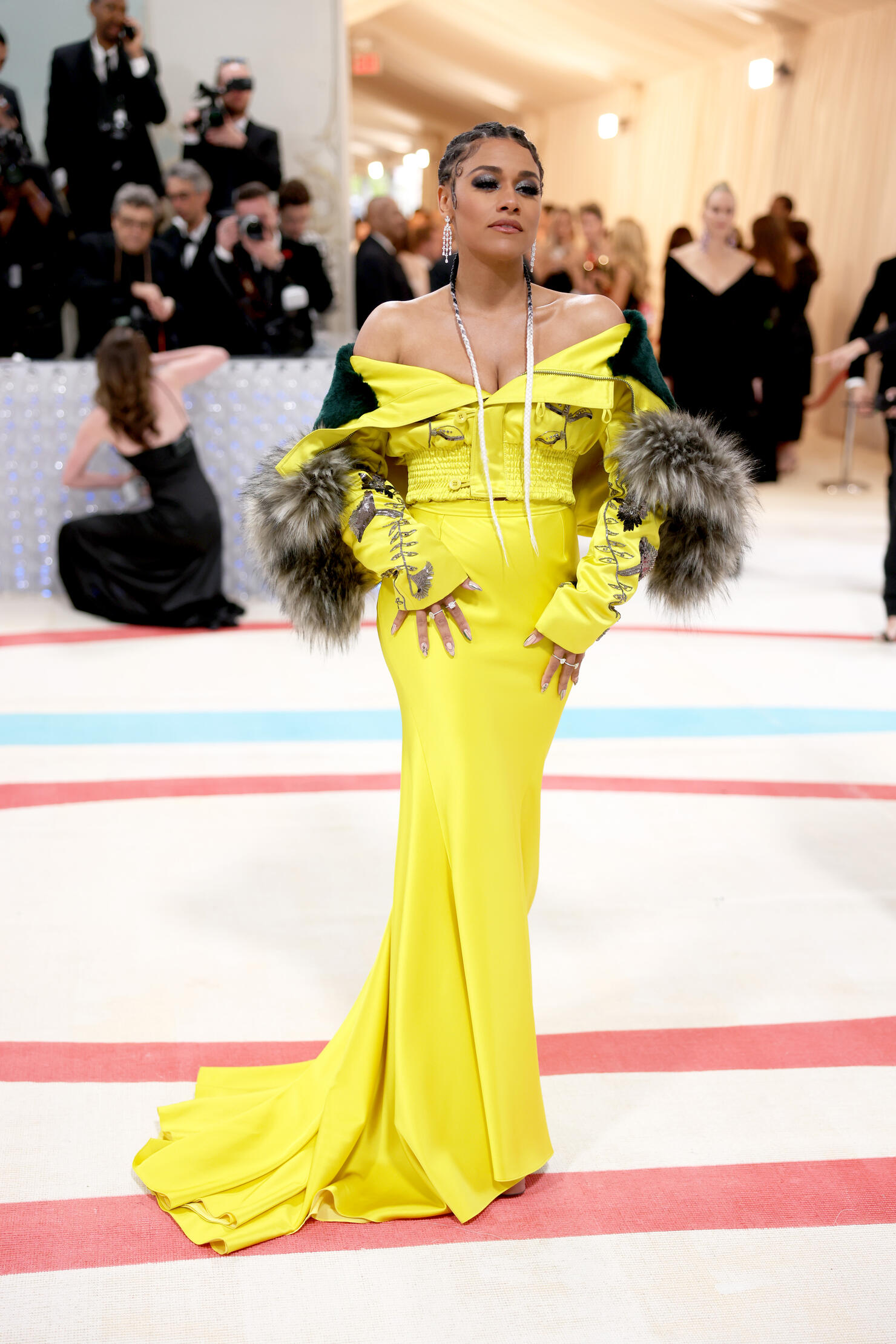 Ariana DeBose
Photo: Getty Images
42 of 151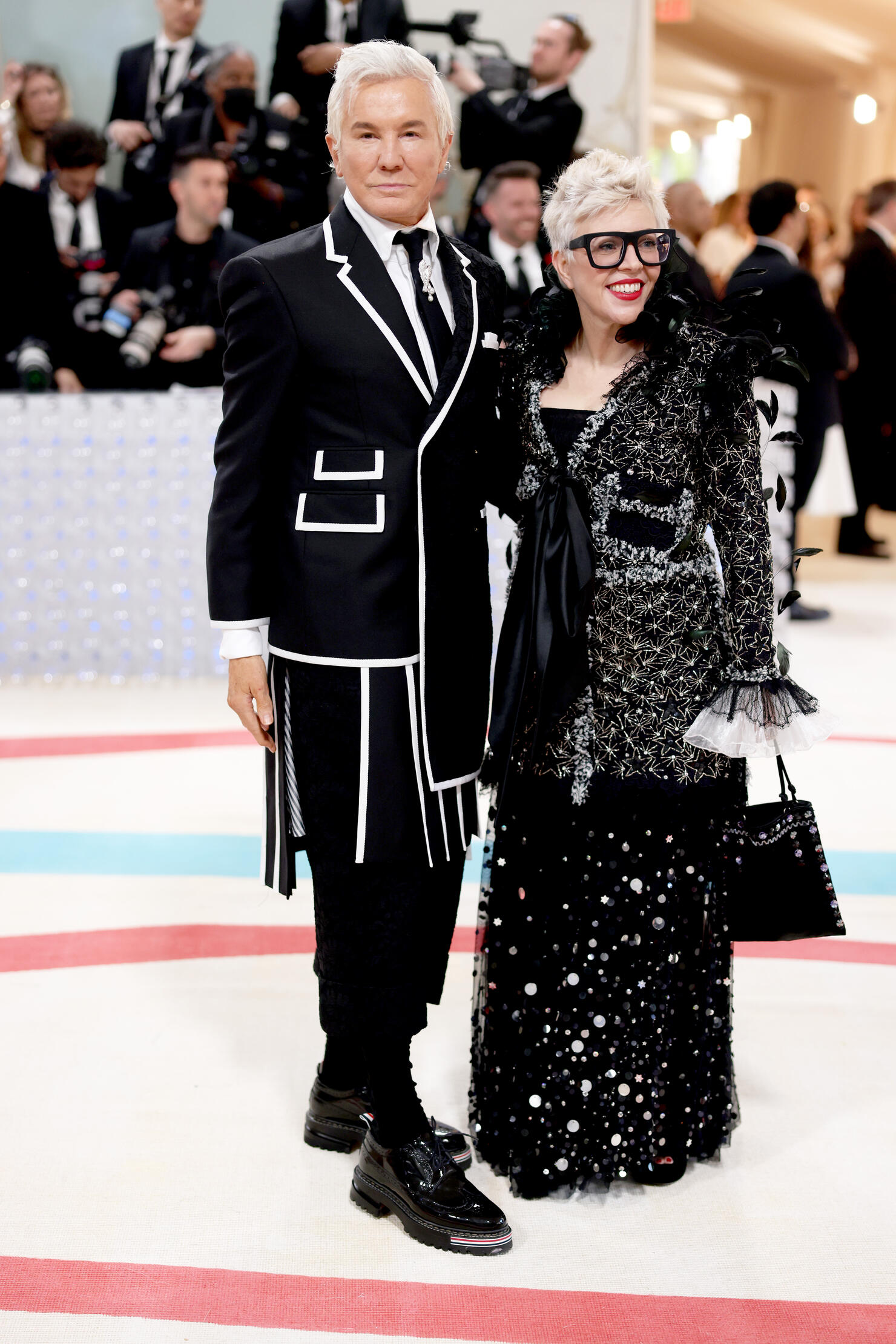 Baz Luhrmann and Catherine Martin
Photo: Getty Images
43 of 151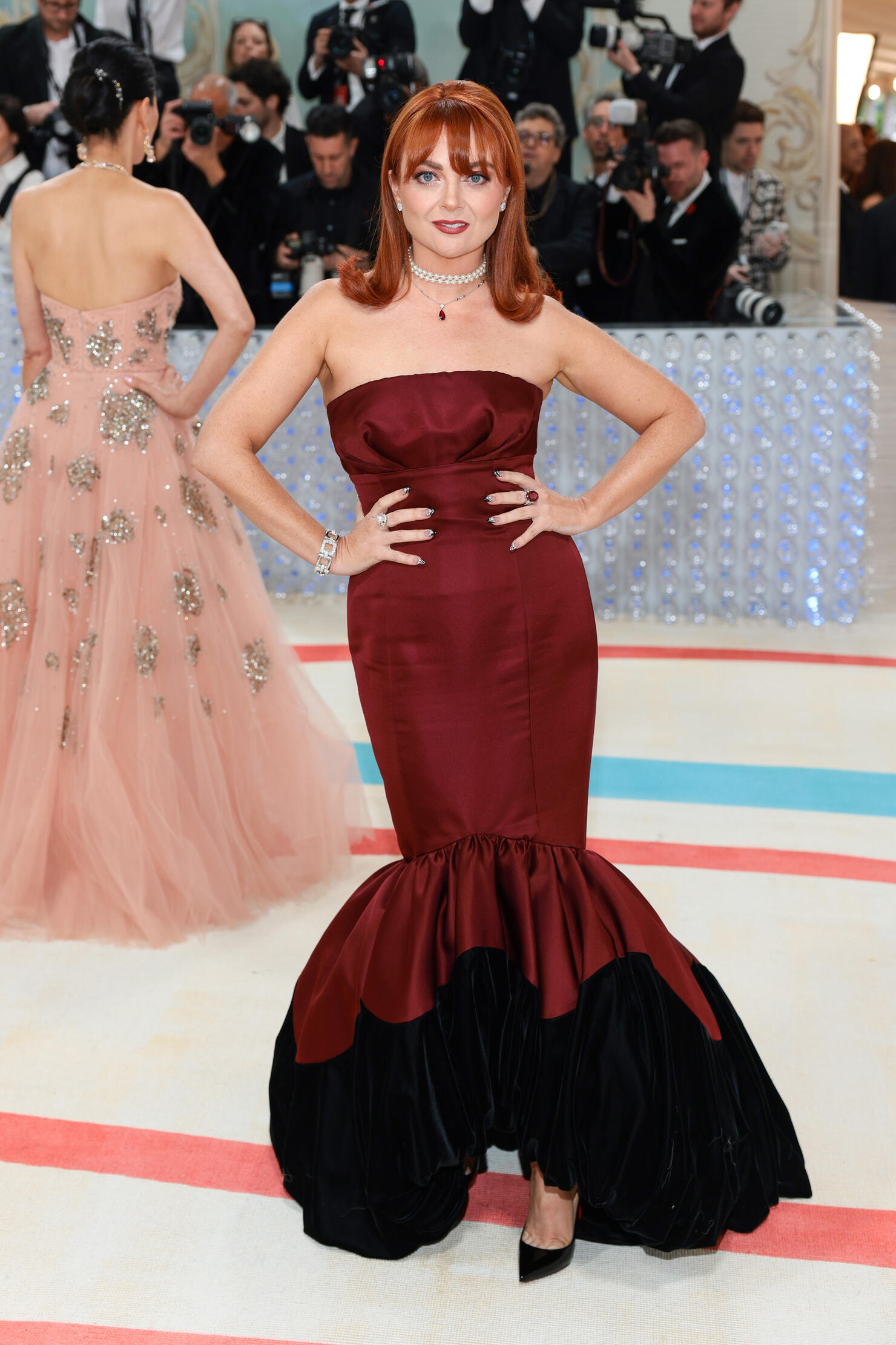 Samantha Barry
Photo: Getty Images
44 of 151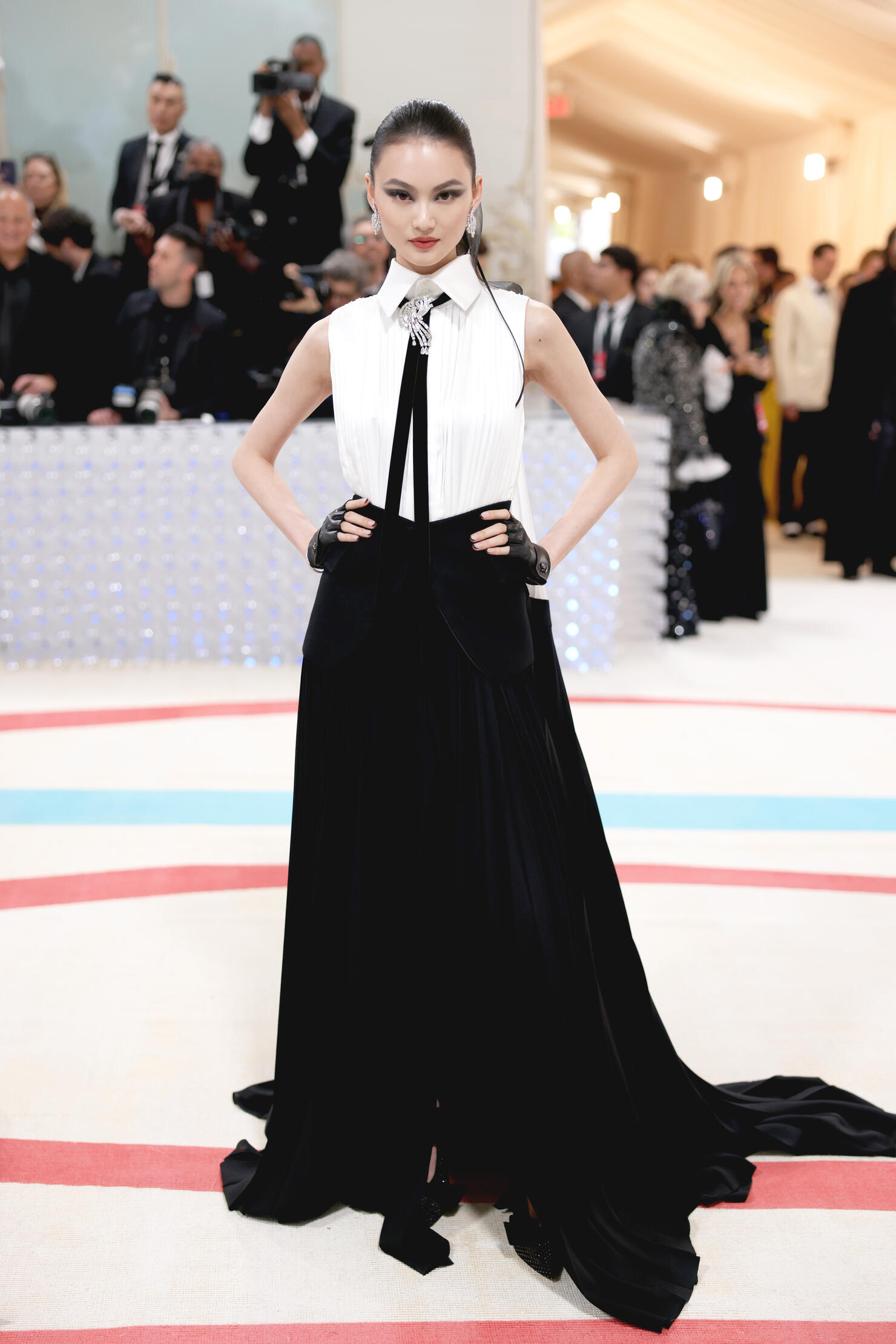 He Cong
Photo: Getty Images
45 of 151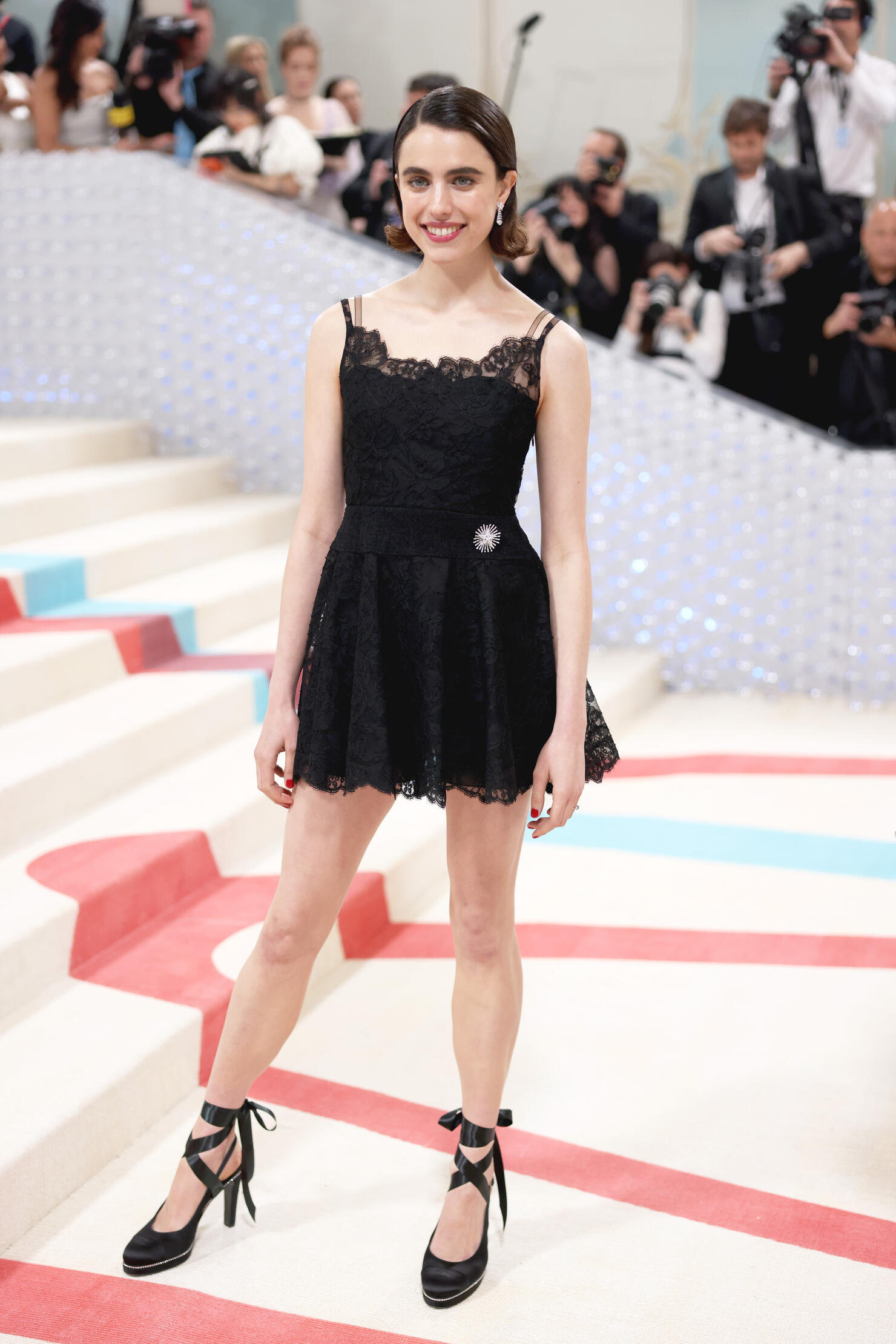 Margaret Qualley
Photo: Getty Images
46 of 151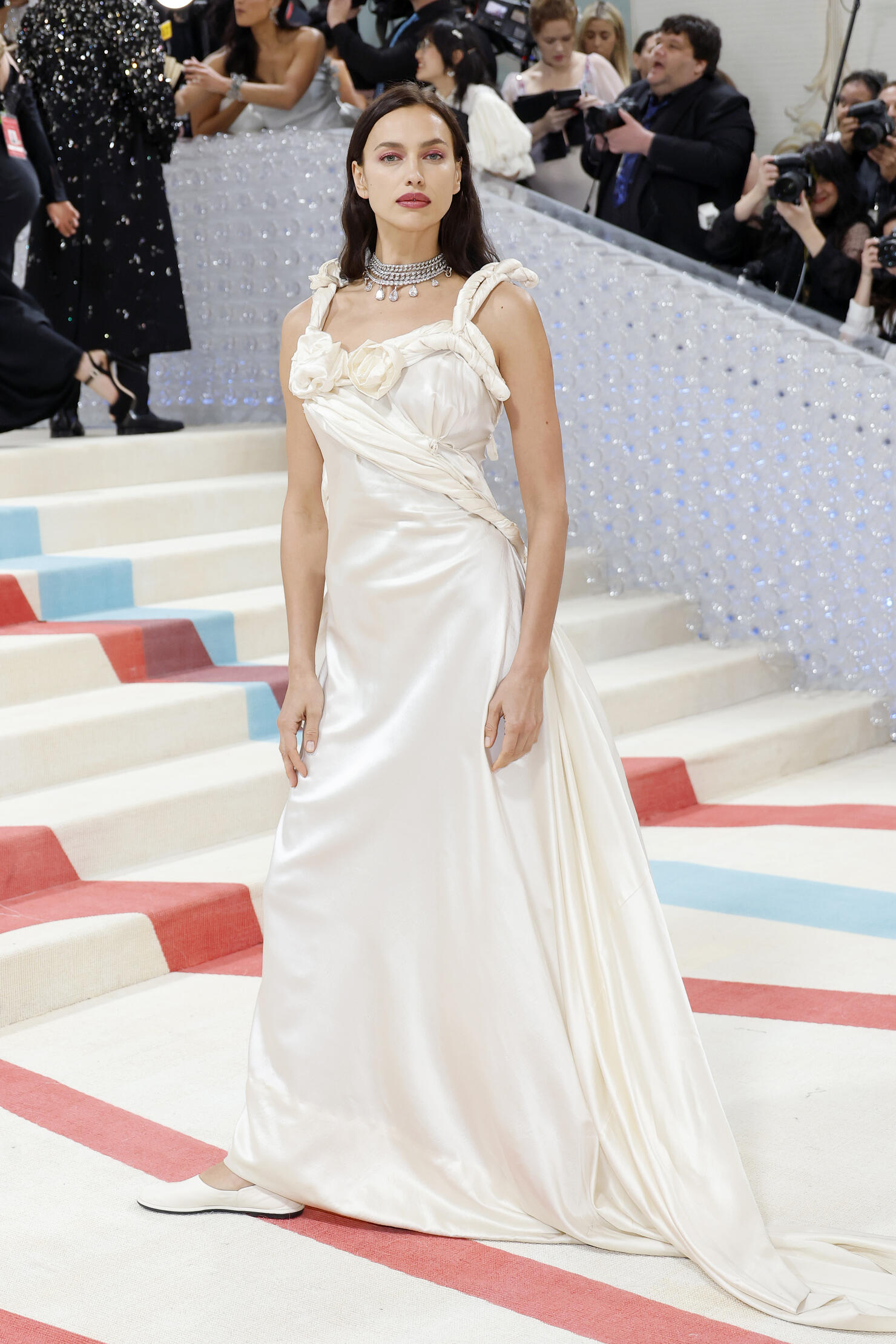 Irina Shayk
Photo: Getty Images
47 of 151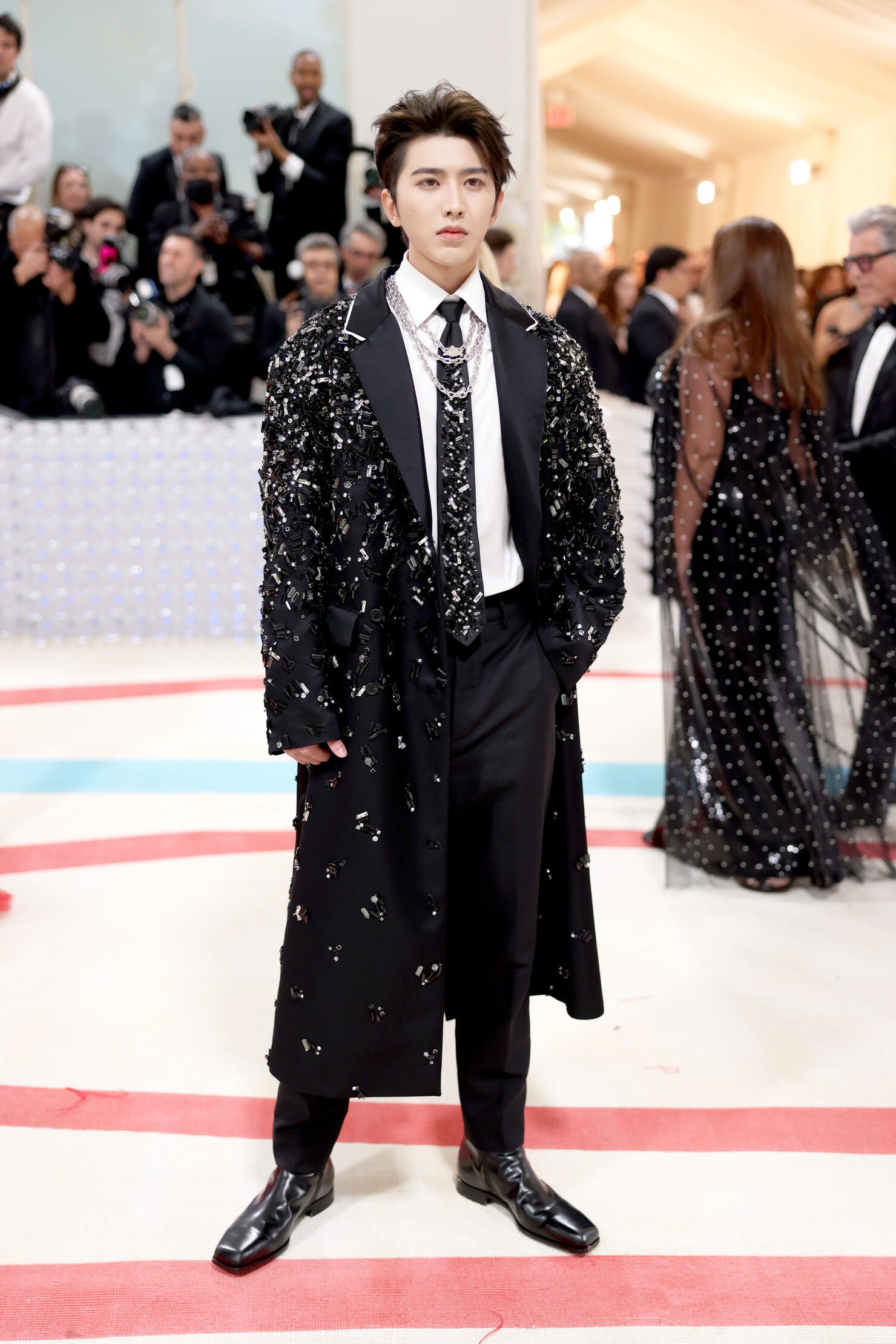 Leon Lai Yi
Photo: Getty Images
48 of 151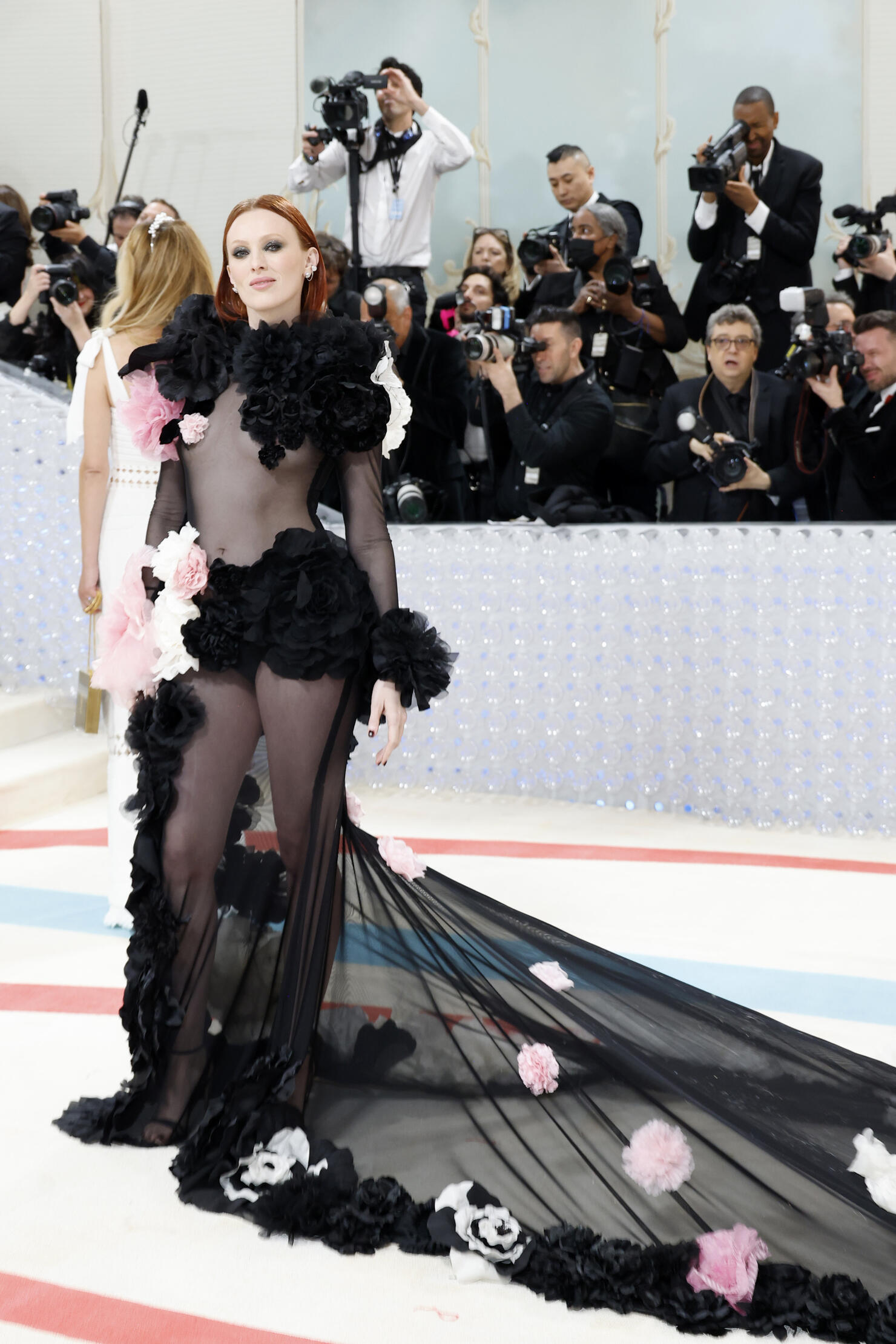 Karen Elson
Photo: Getty Images
49 of 151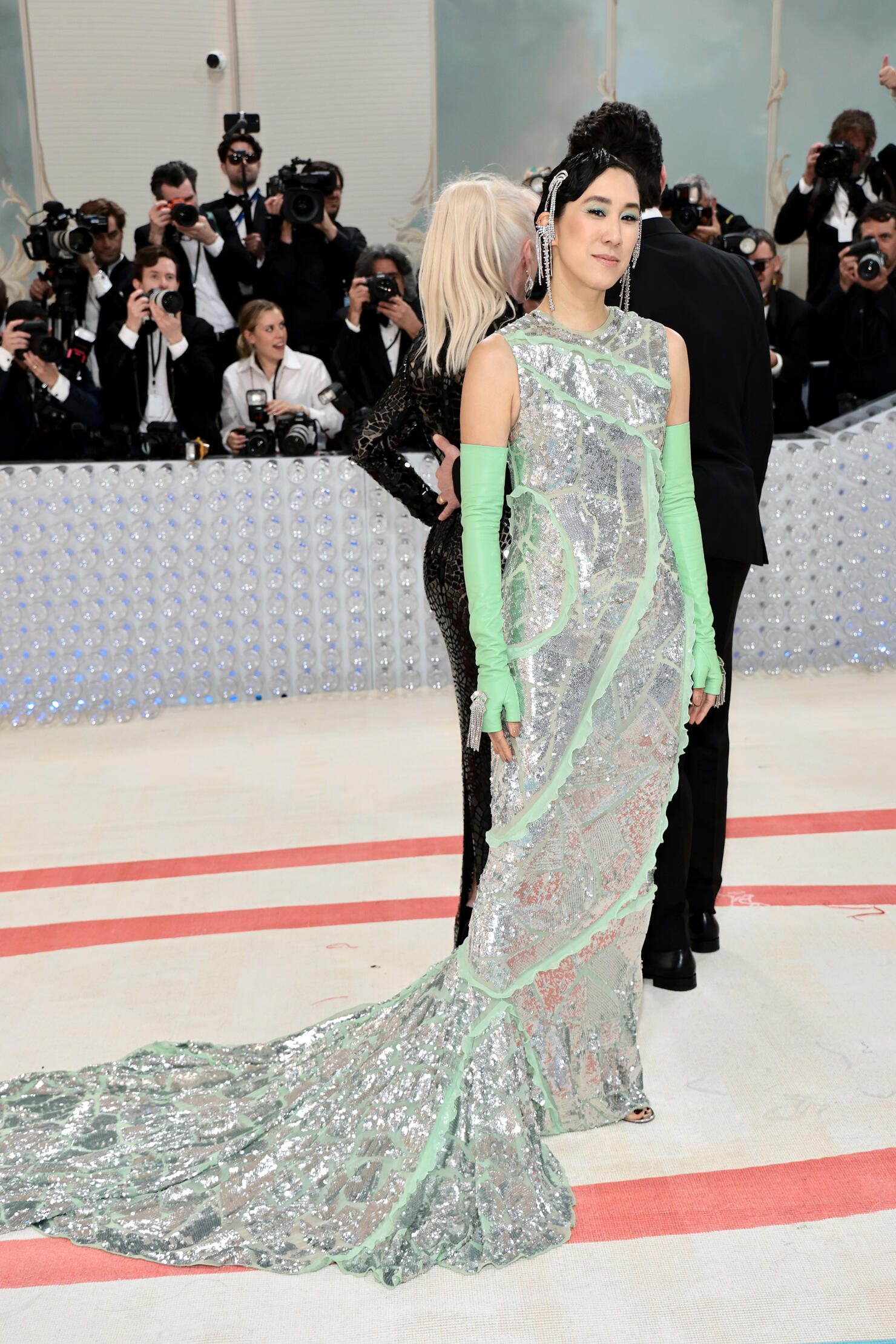 Eva Chen
Photo: Getty Images
50 of 151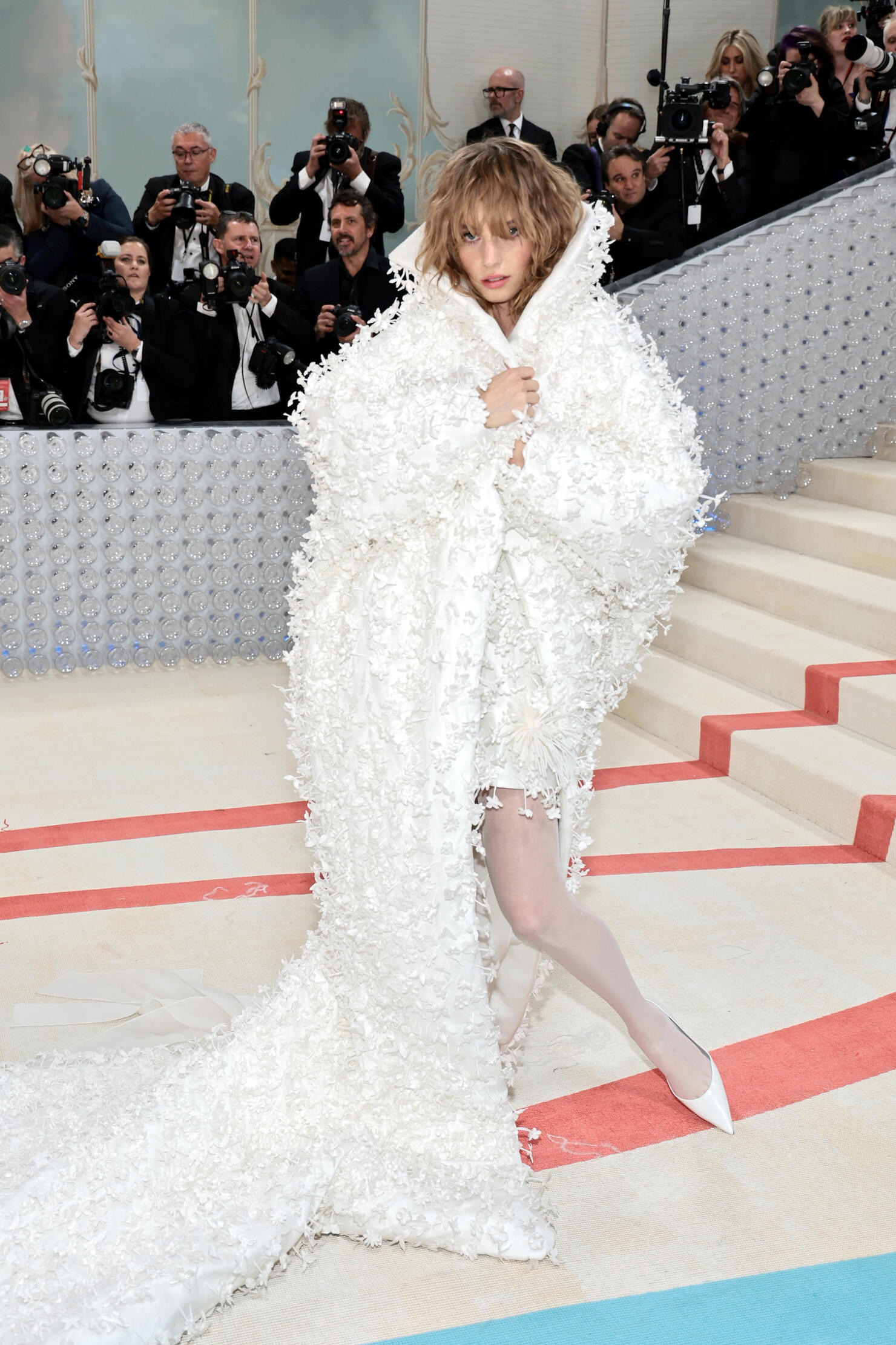 Maya Hawke
Photo: Getty Images
51 of 151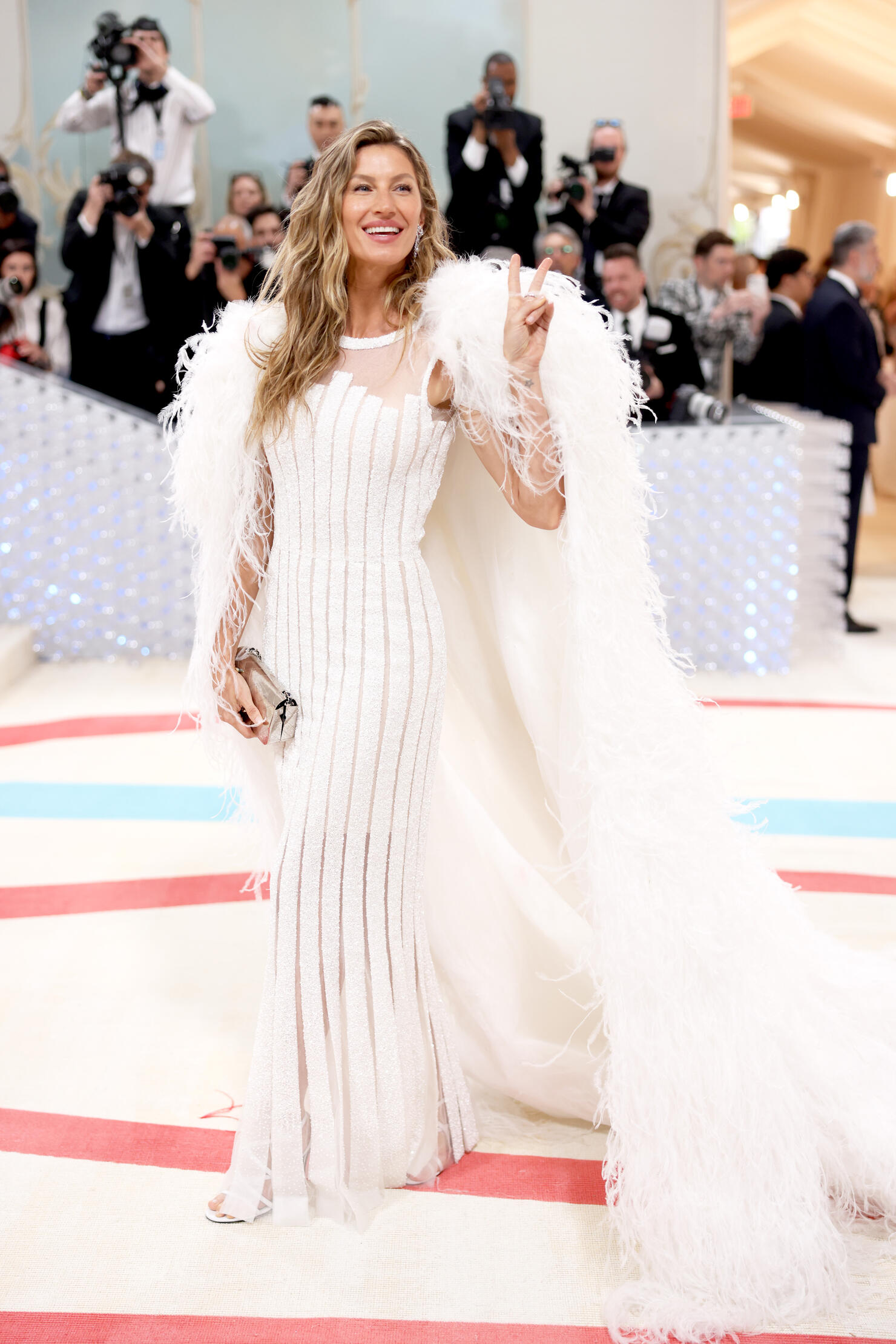 Gisele Bündchen
Photo: Getty Images
52 of 151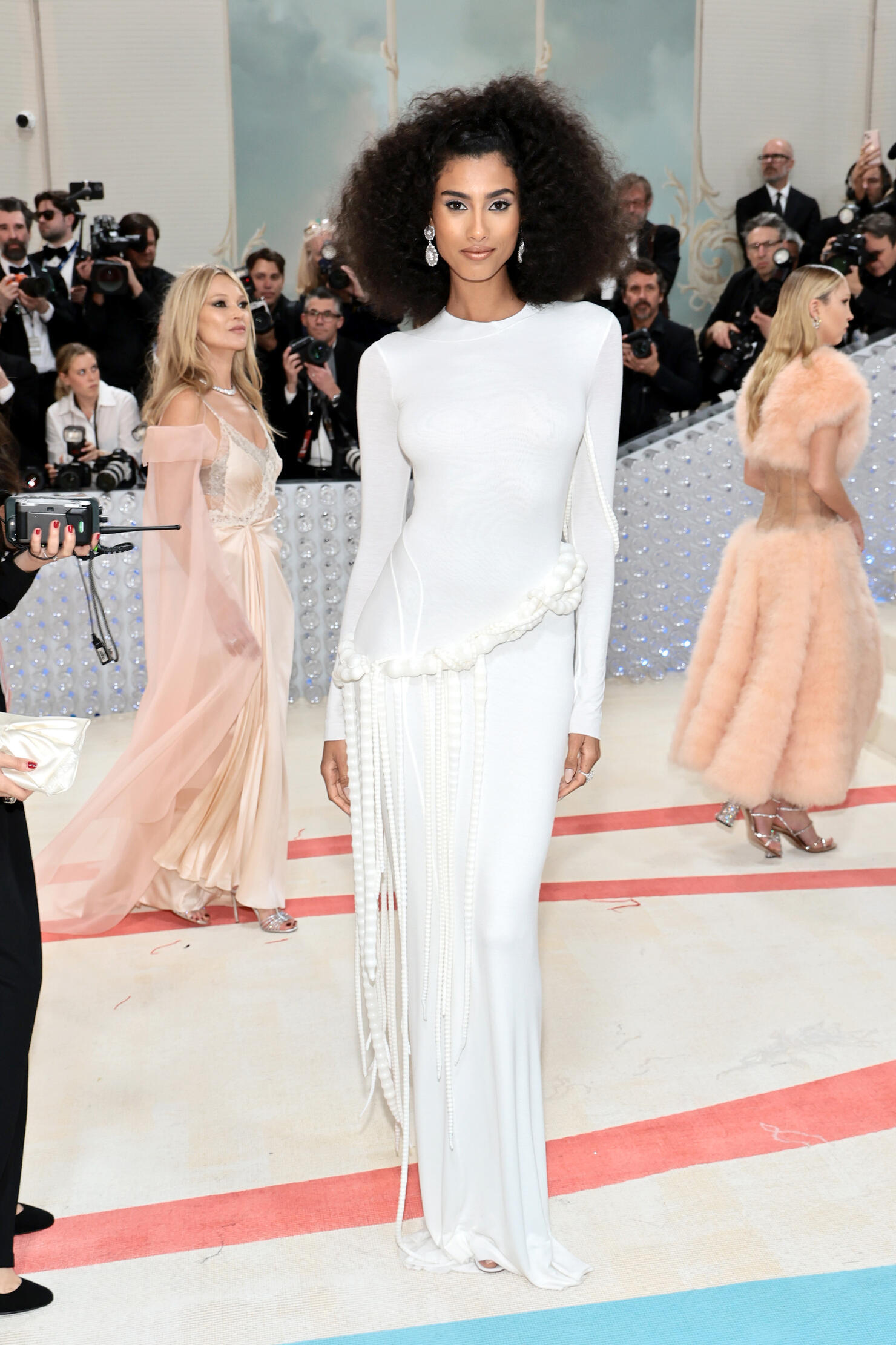 Imaan Hammam
Photo: Getty Images
53 of 151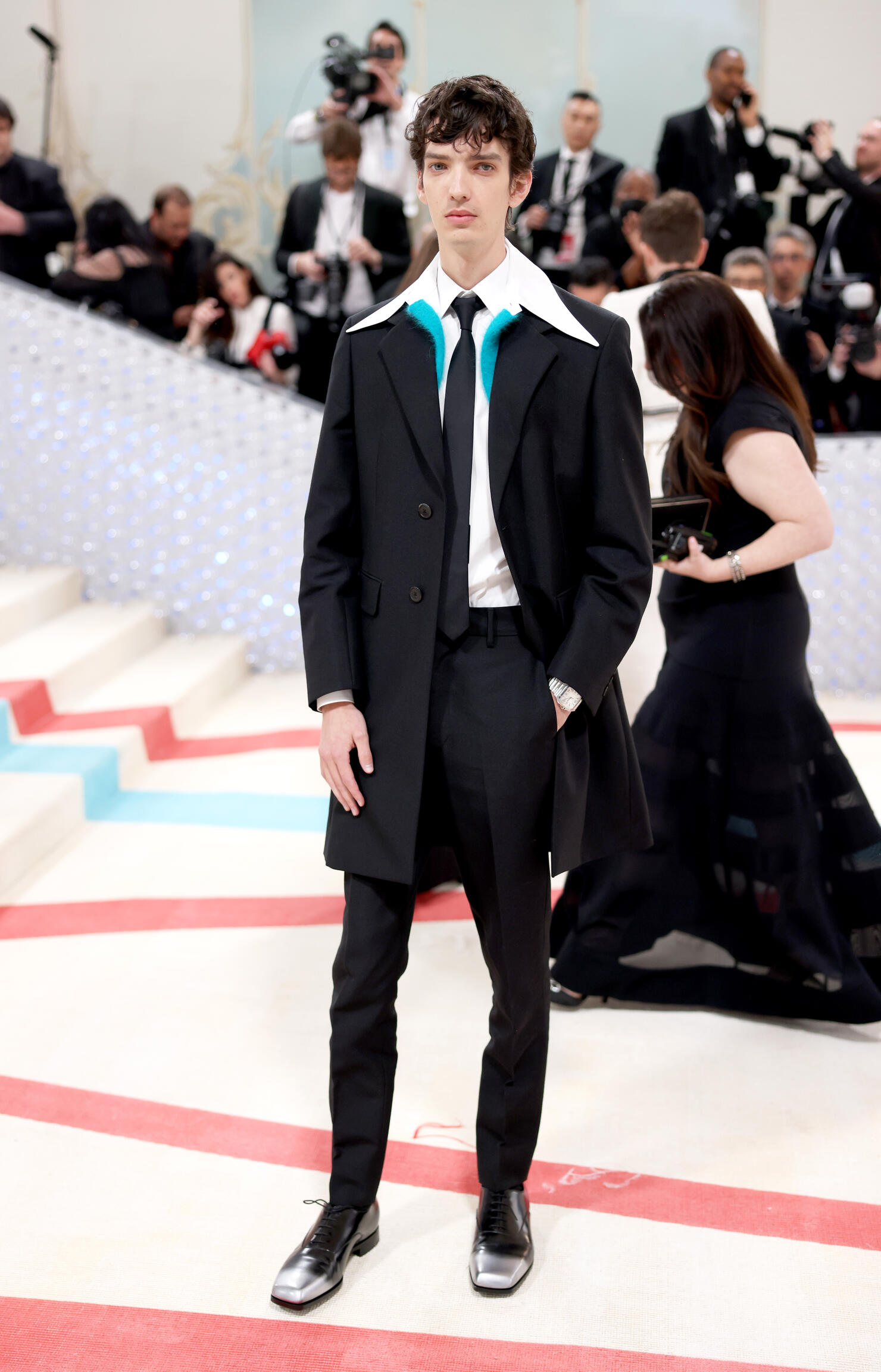 Kodi Smit-McPhee
Photo: Getty Images
54 of 151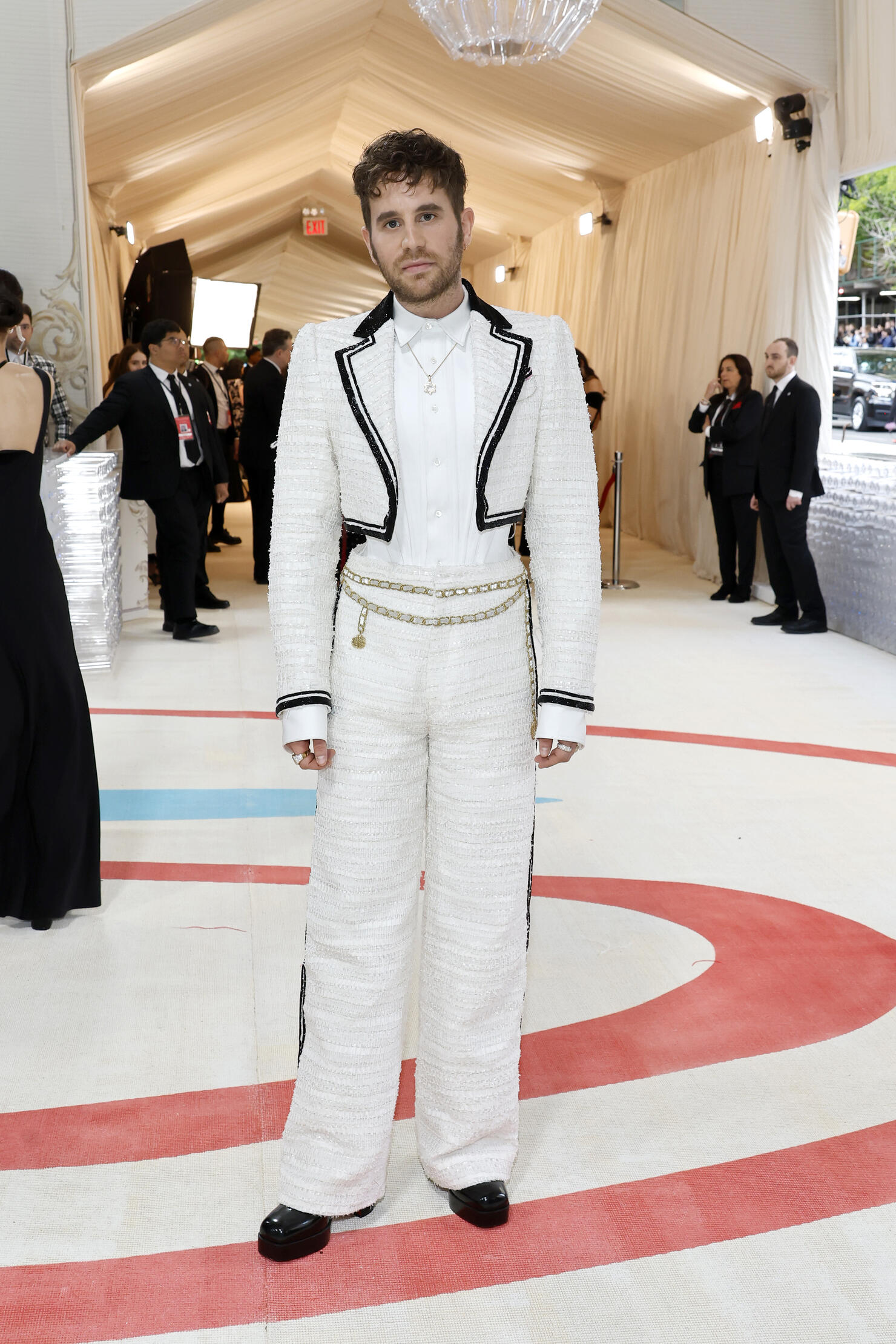 Ben Platt
Photo: Getty Images
55 of 151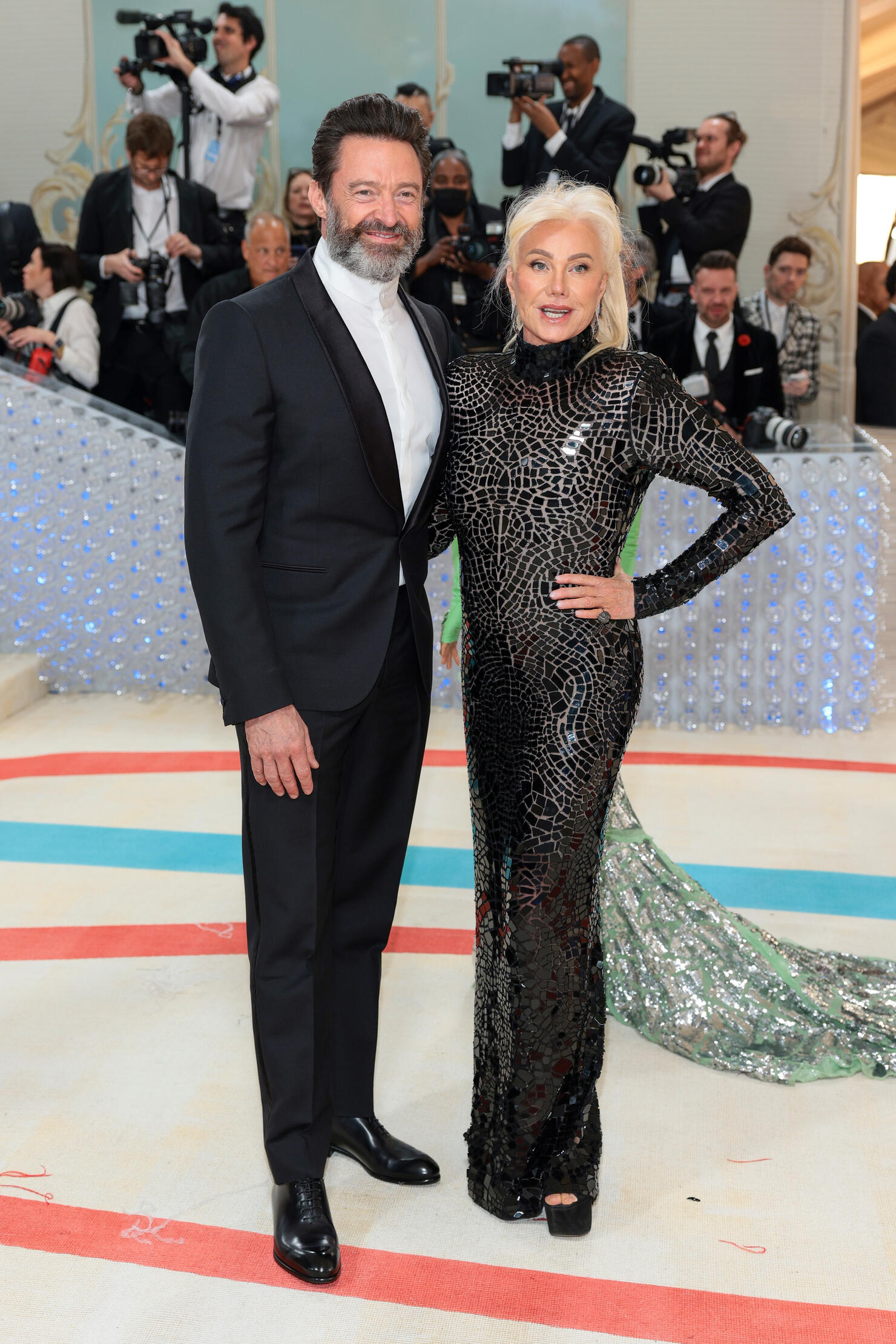 Hugh Jackman and Deborra-Lee Furness
Photo: Getty Images
56 of 151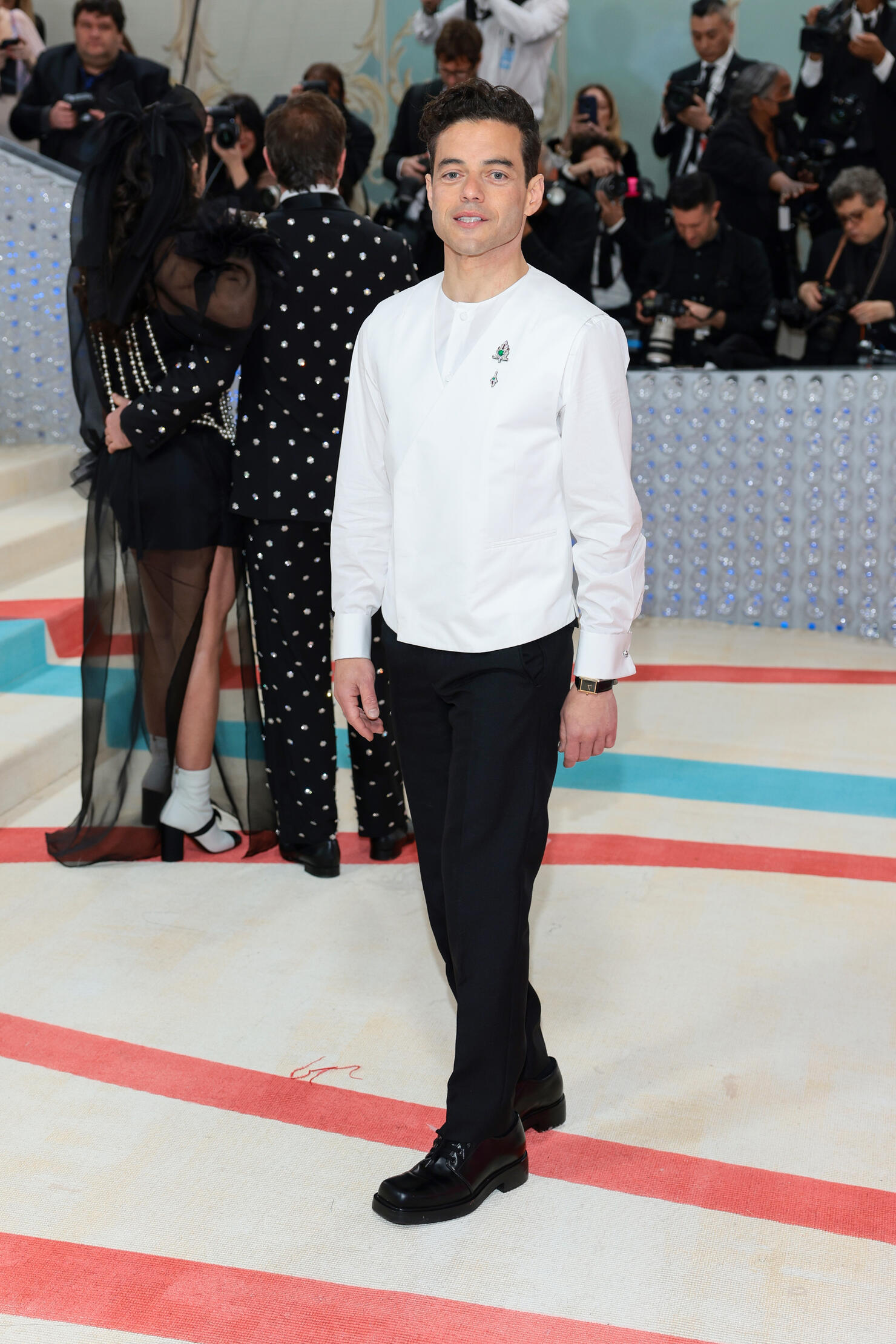 Rami Malek
Photo: Getty Images
57 of 151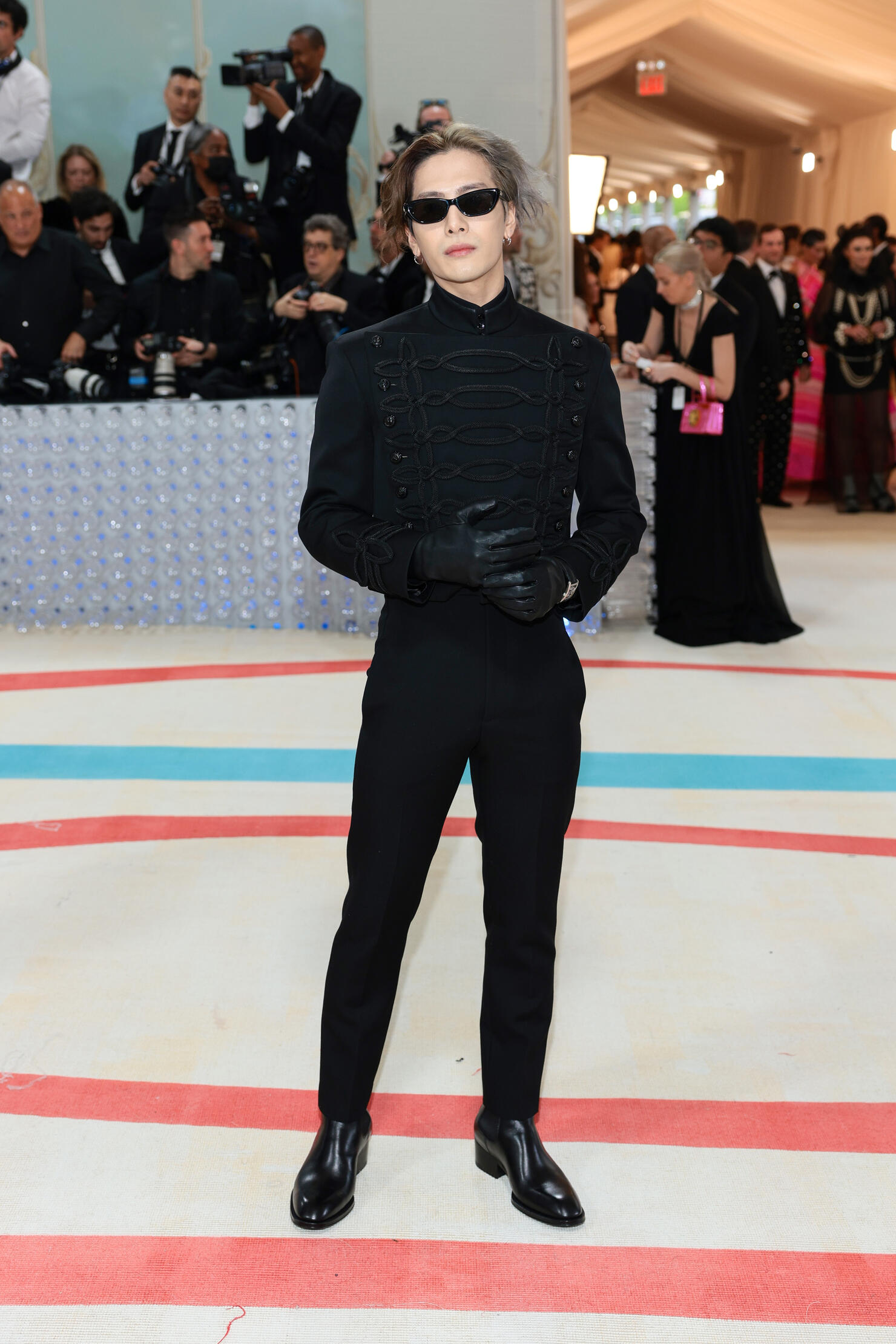 Jackson Wang
Photo: Getty Images
58 of 151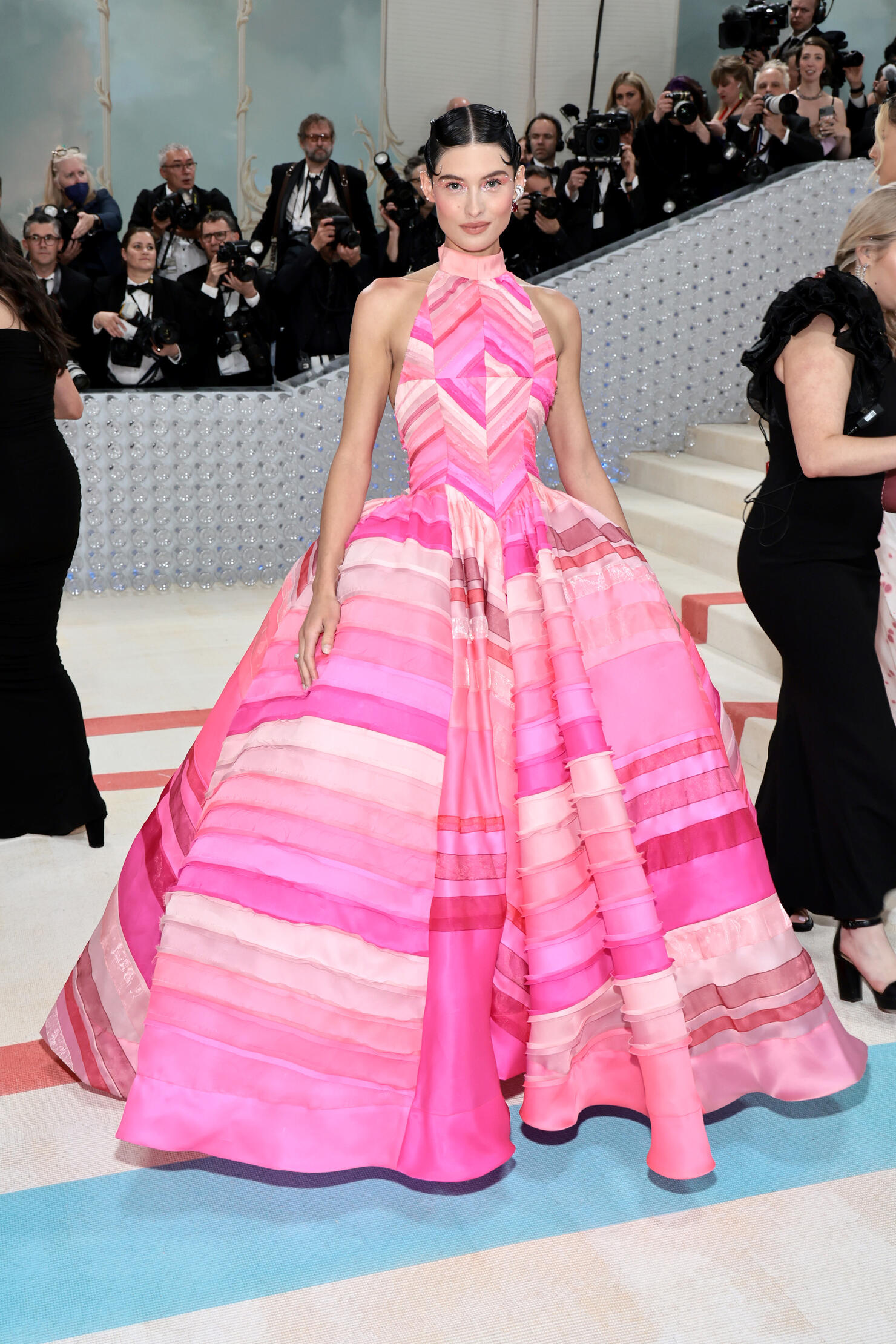 Grace Elizabeth
Photo: Getty Images
59 of 151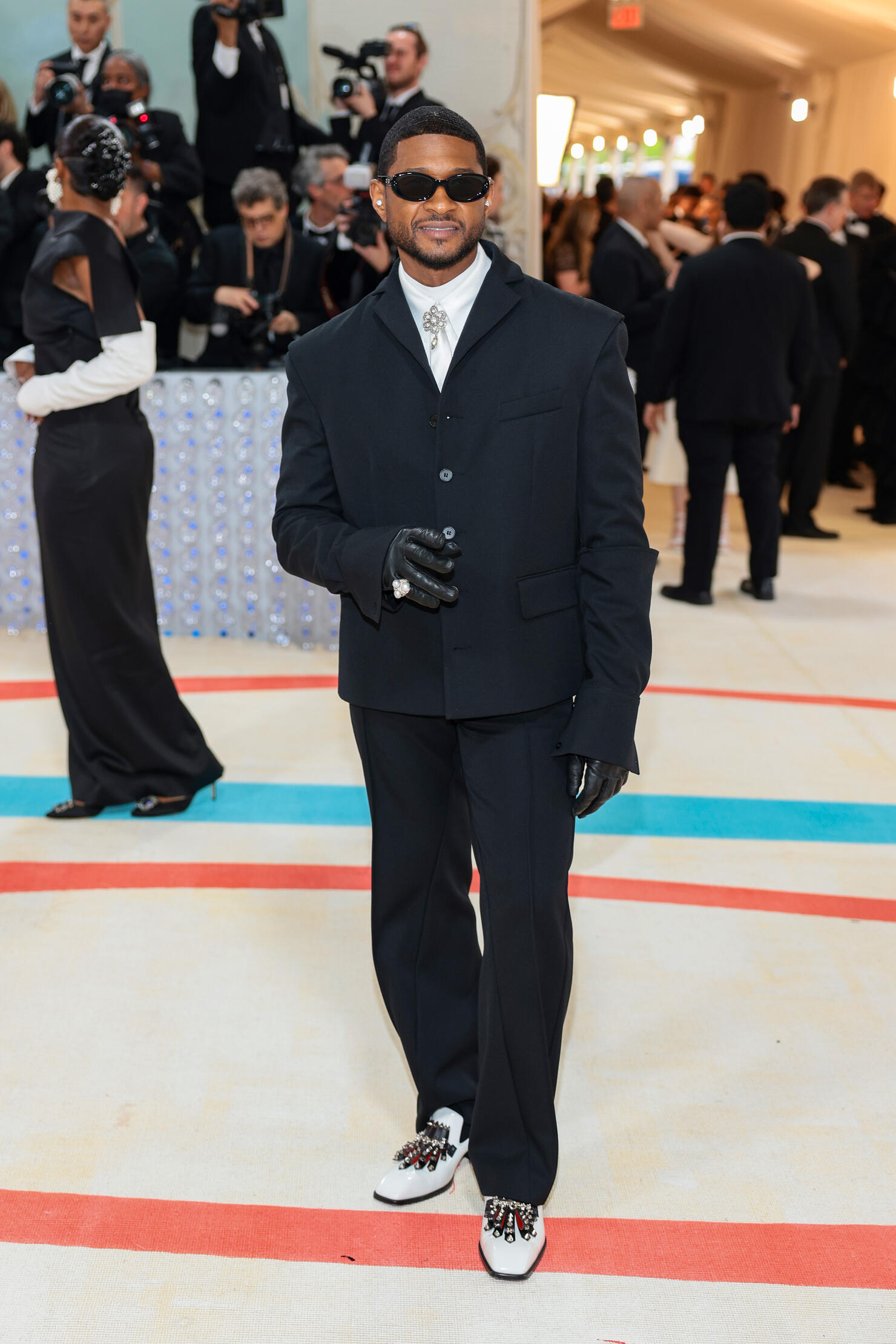 60 of 151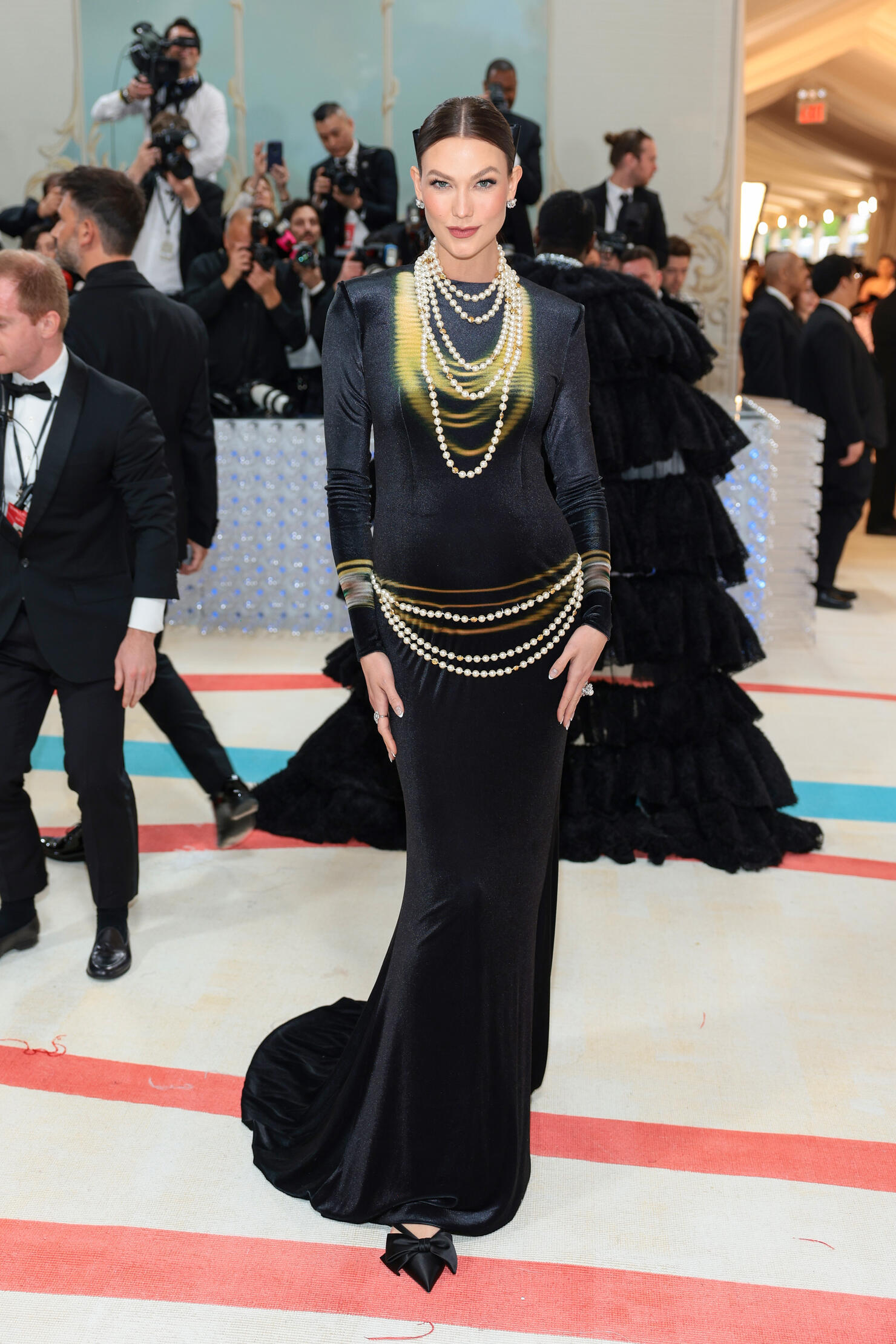 Karlie Kloss
Photo: Getty Images
61 of 151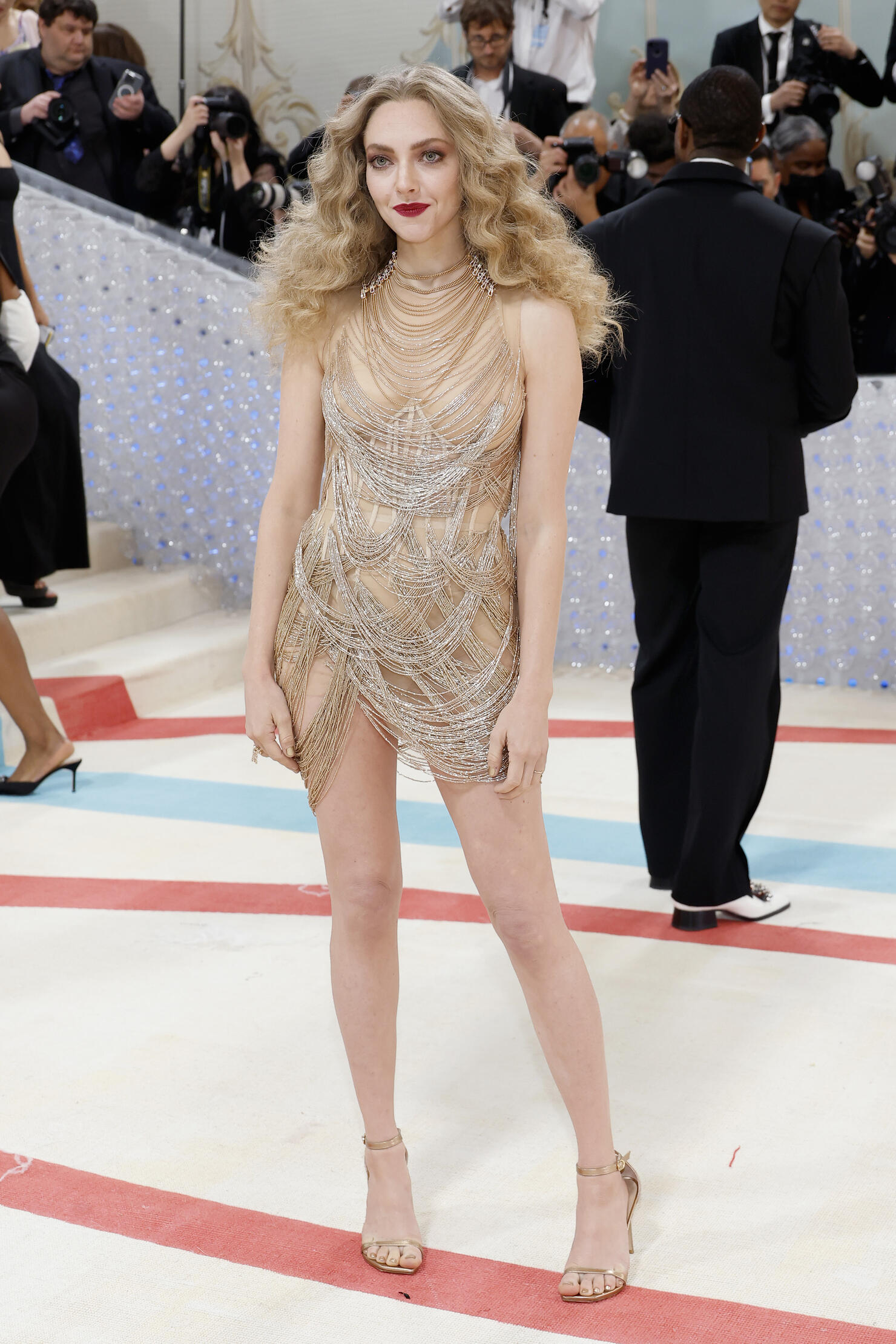 Amanda Seyfried
Photo: Getty Images North America
62 of 151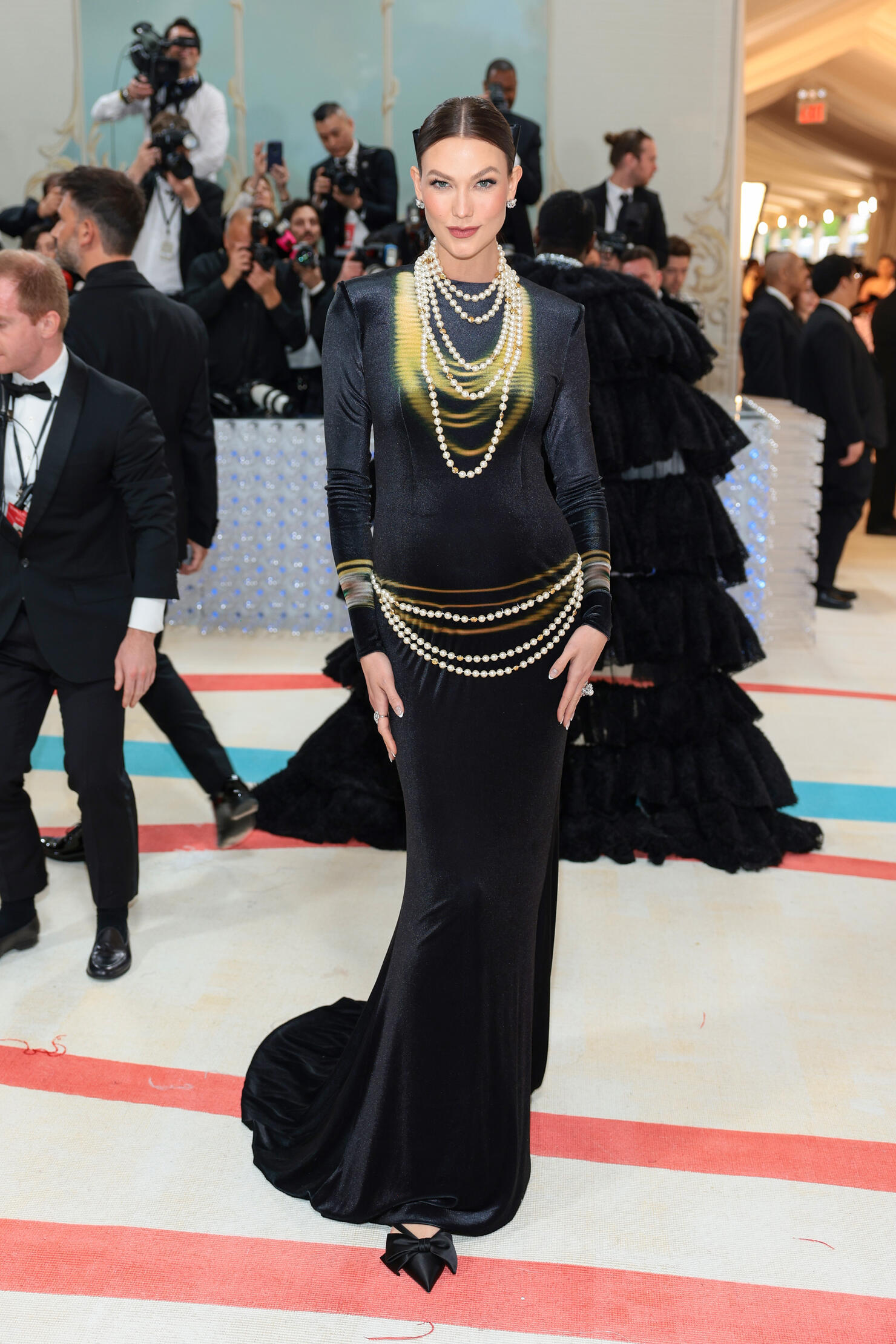 Karlie Kloss
Photo: Getty Images
63 of 151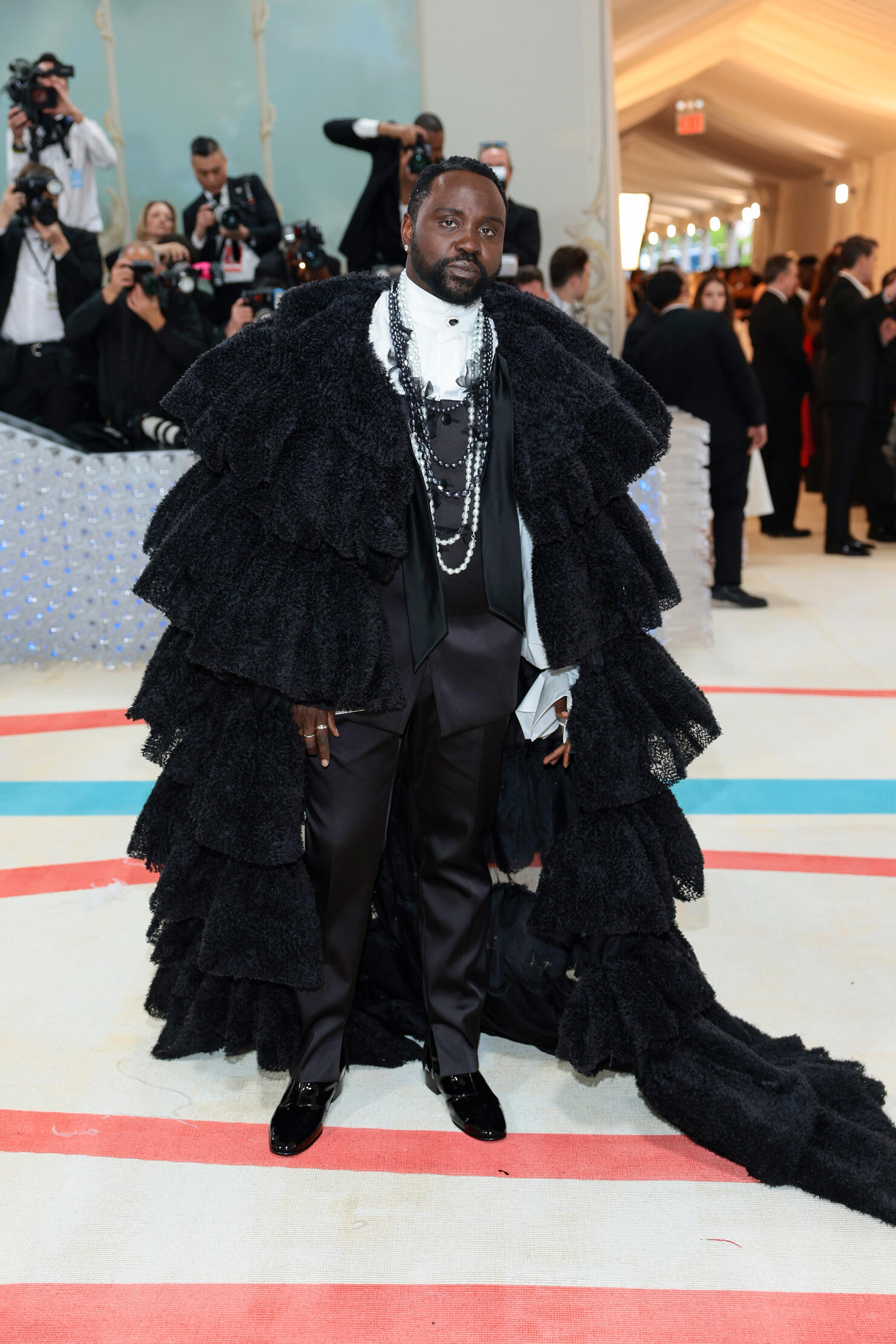 Brian Tyree Henry
Photo: Getty Images
64 of 151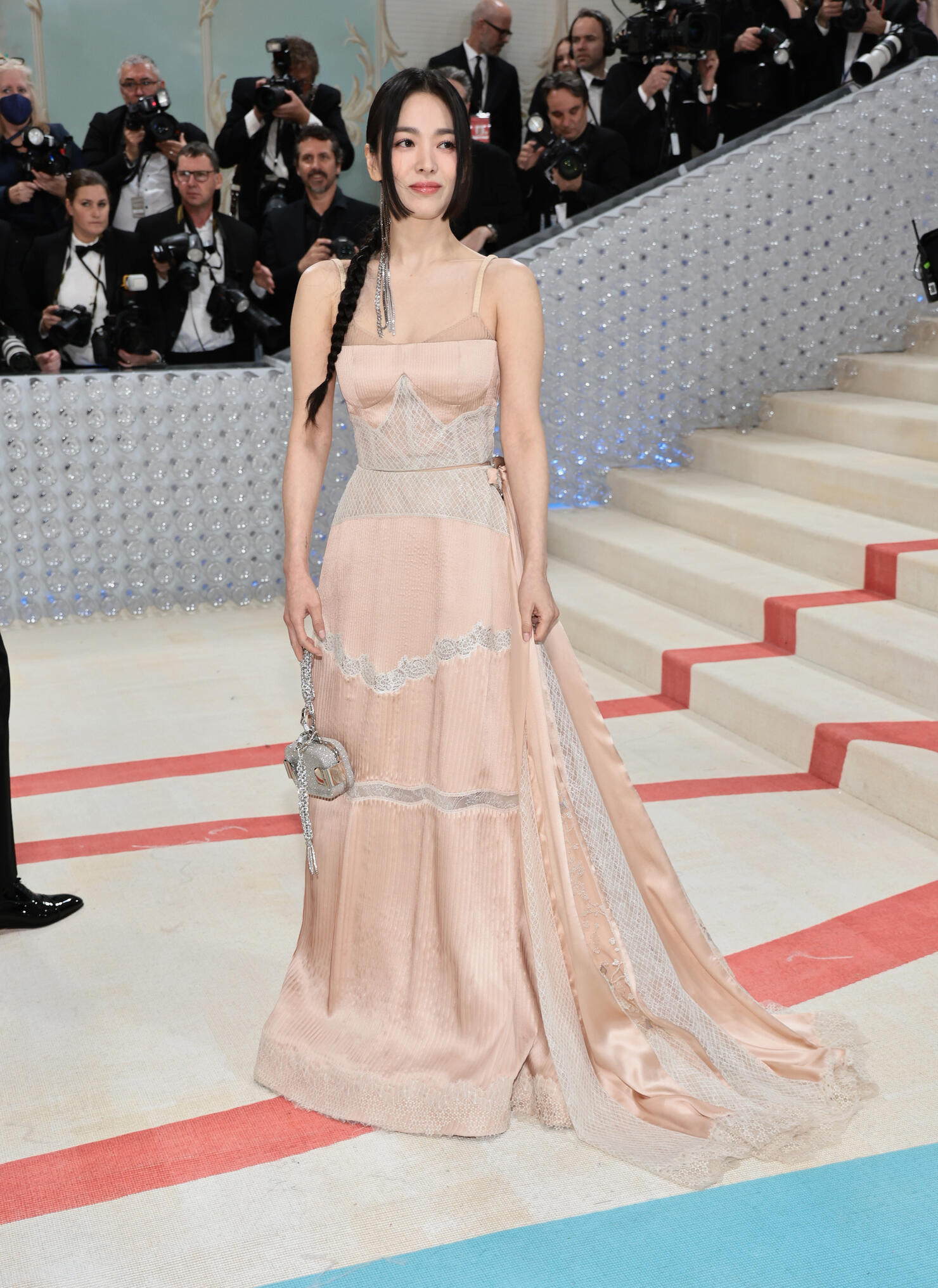 Song Hye-kyo
Photo: Getty Images
65 of 151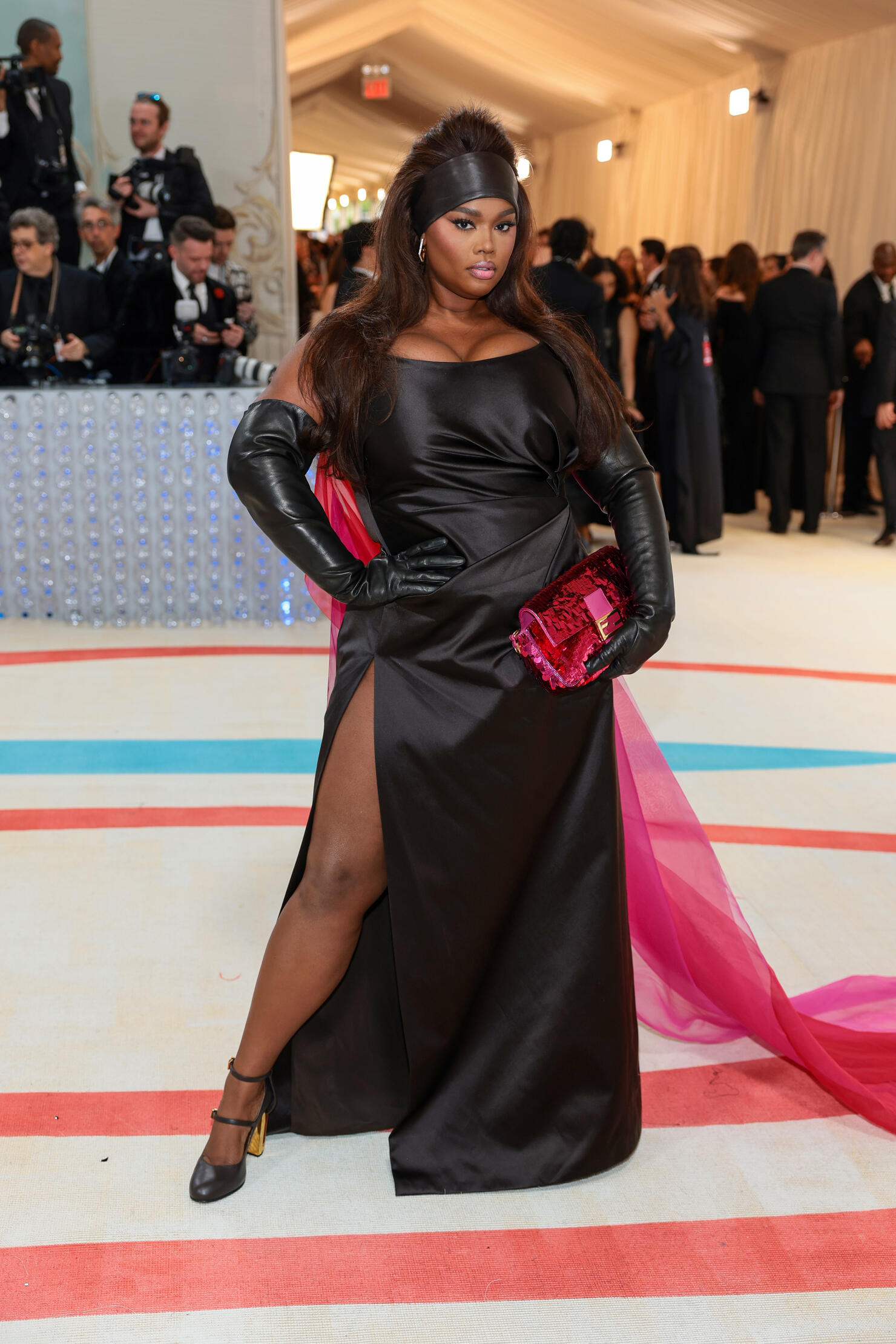 Precious Lee
Photo: Getty Images
66 of 151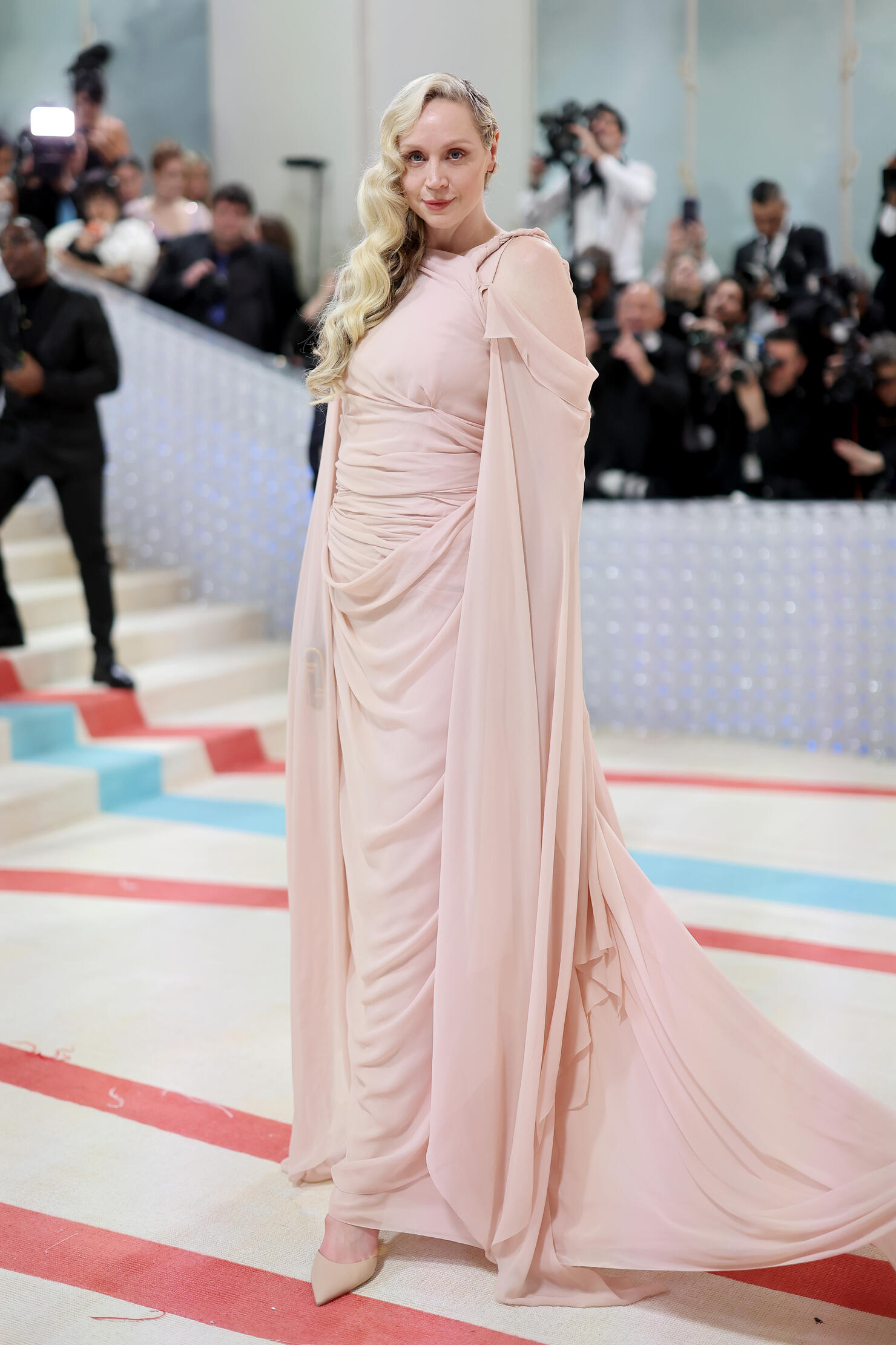 Gwendoline Christie
Photo: Getty Images
67 of 151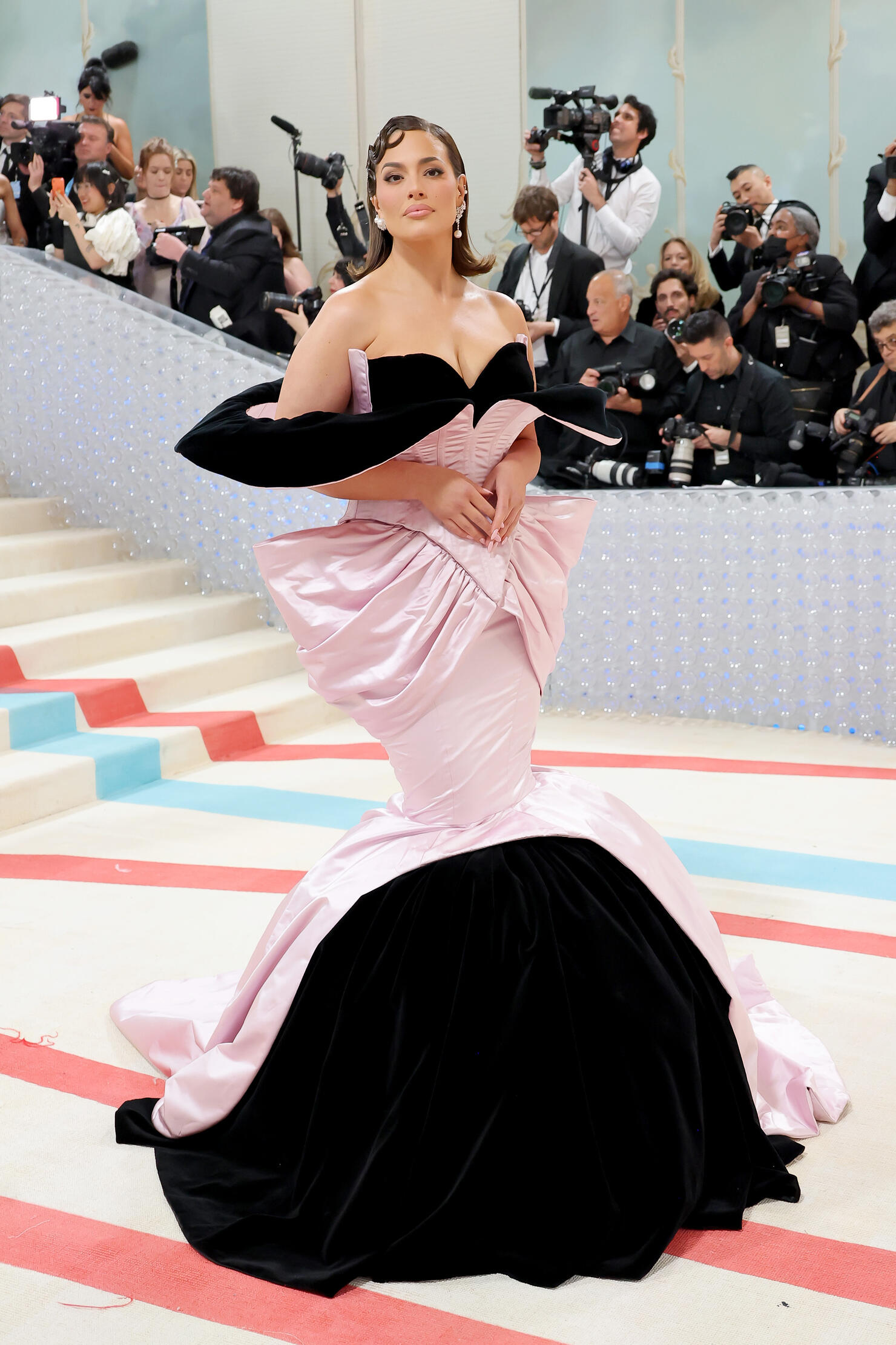 Ashley Graham
Photo: Getty Images
68 of 151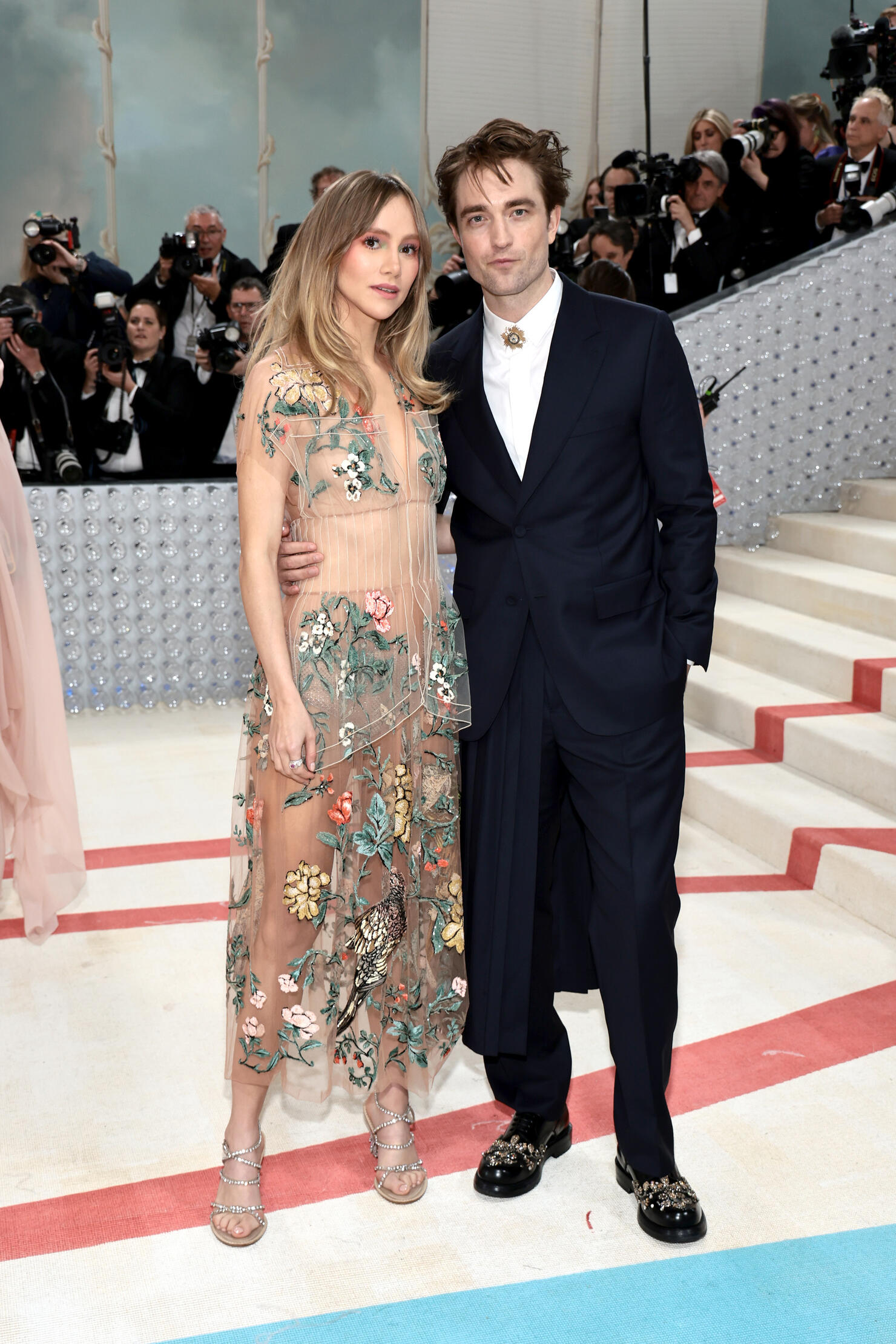 Suki Waterhouse and Robert Pattinson
Photo: Getty Images
69 of 151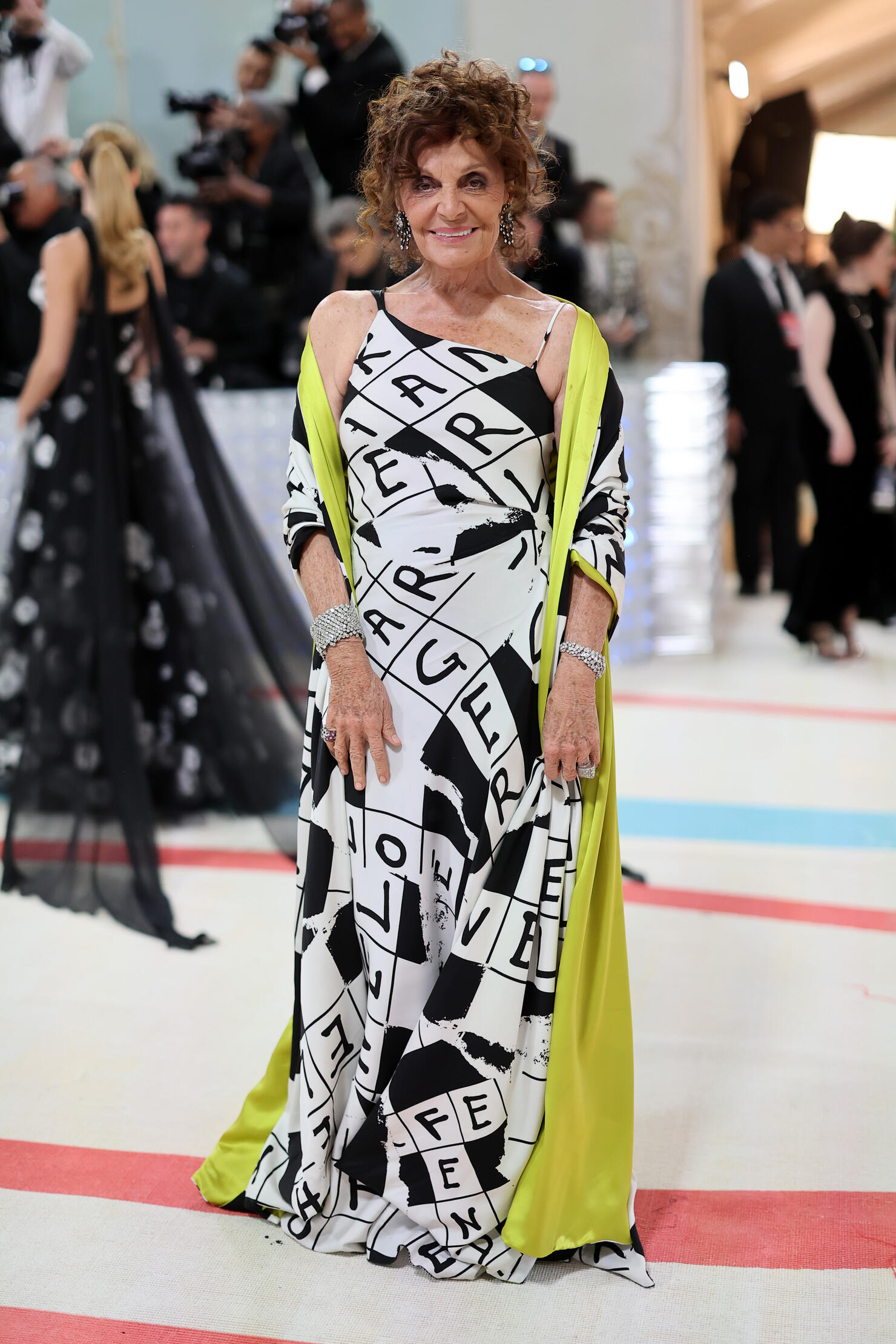 Diane von Fürstenberg
Photo: Getty Images
70 of 151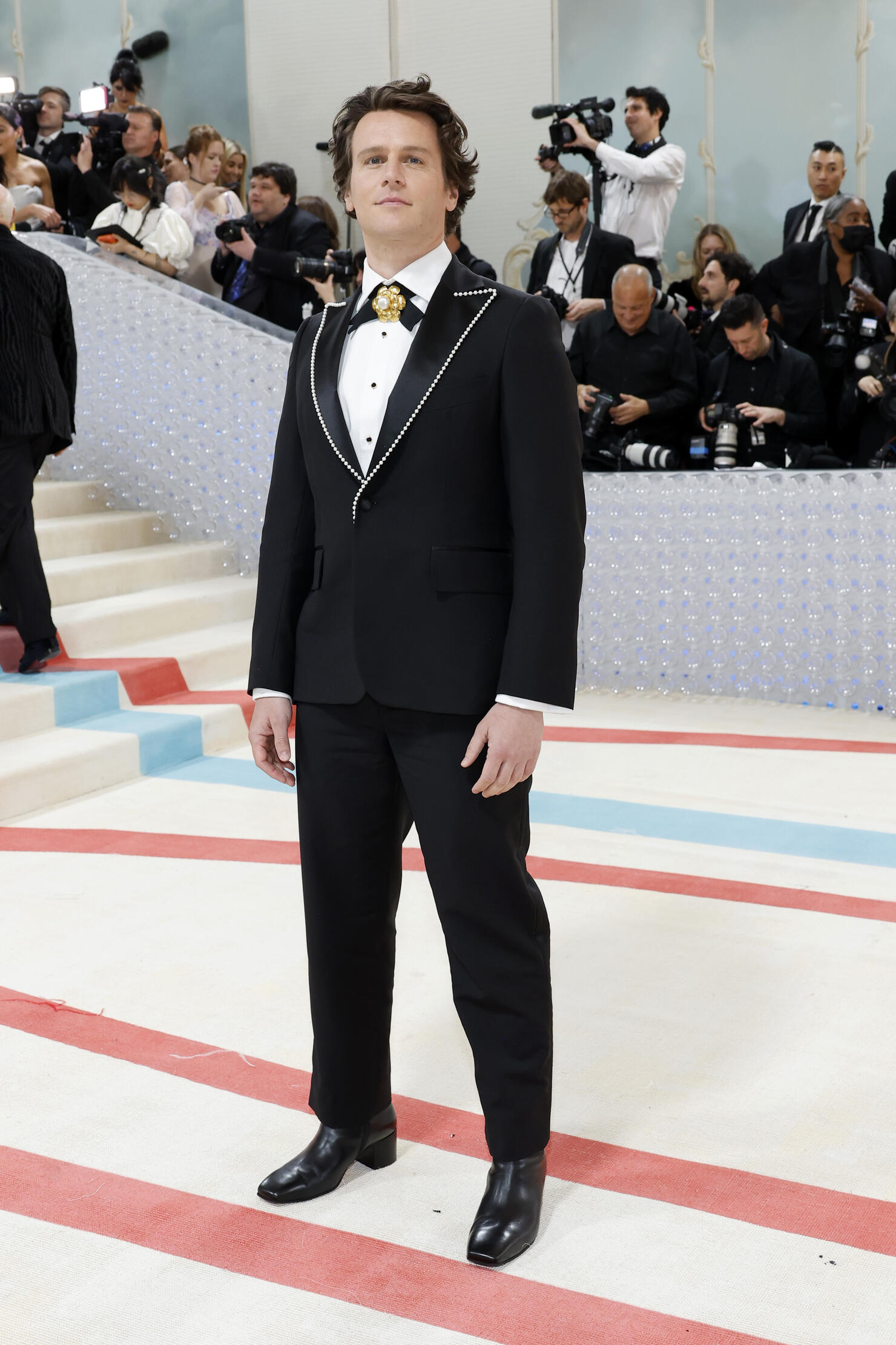 Jonathan Groff
Photo: Getty Images
71 of 151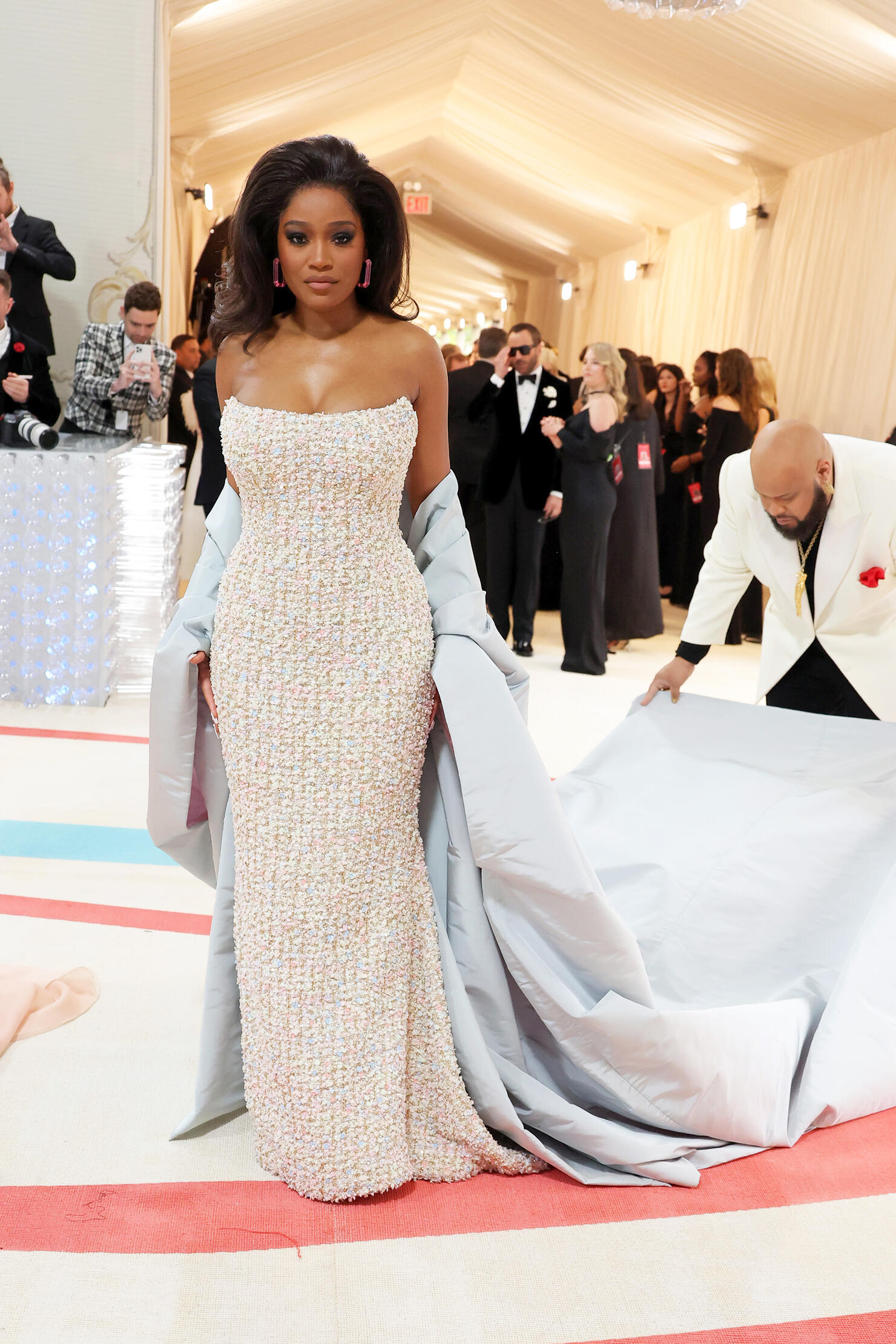 Keke Palmer
Photo: Getty Images
72 of 151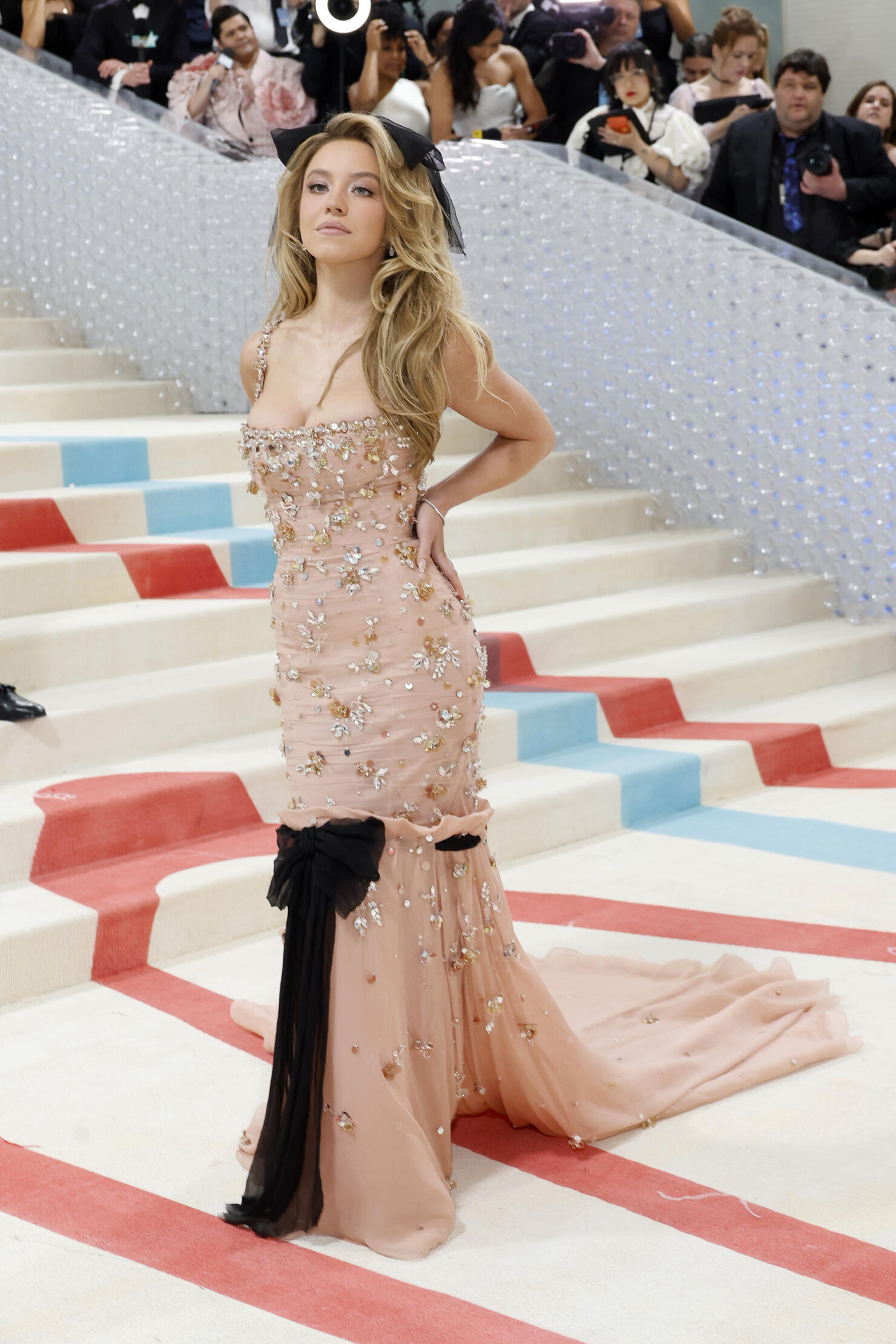 Sydney Sweeney
Photo: Getty Images
73 of 151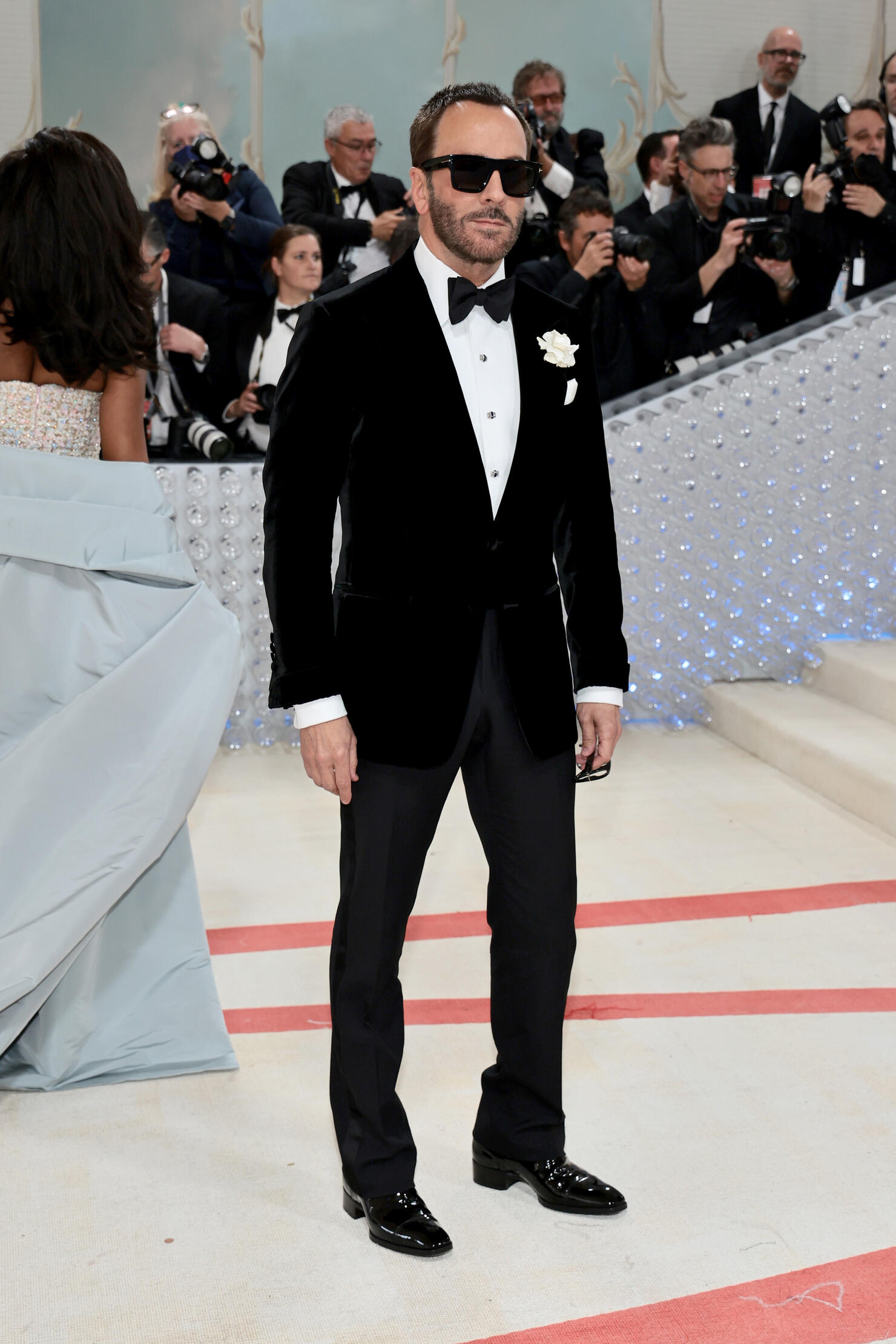 Tom Ford
Photo: Getty Images
74 of 151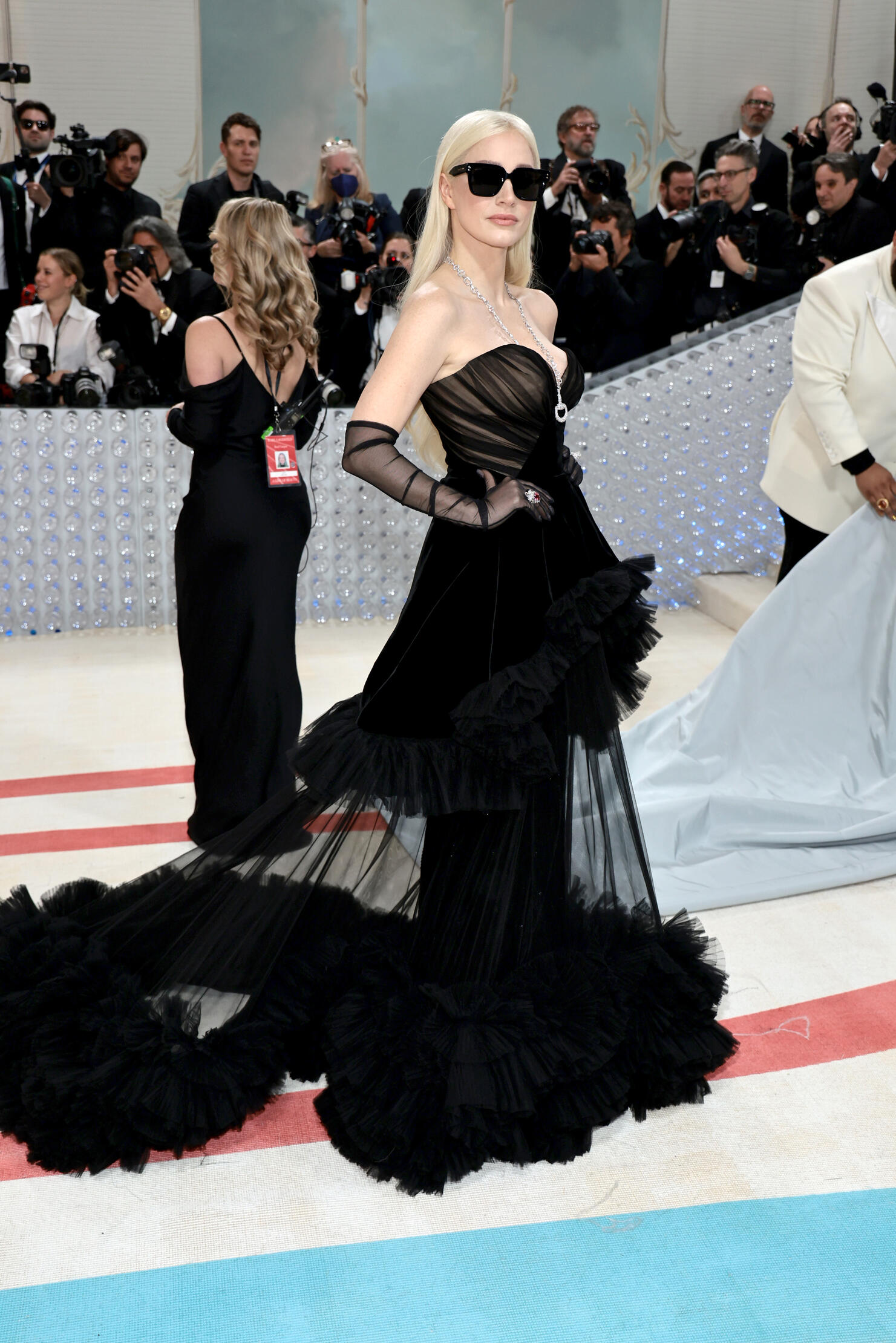 Jessica Chastain
Photo: Getty Images
75 of 151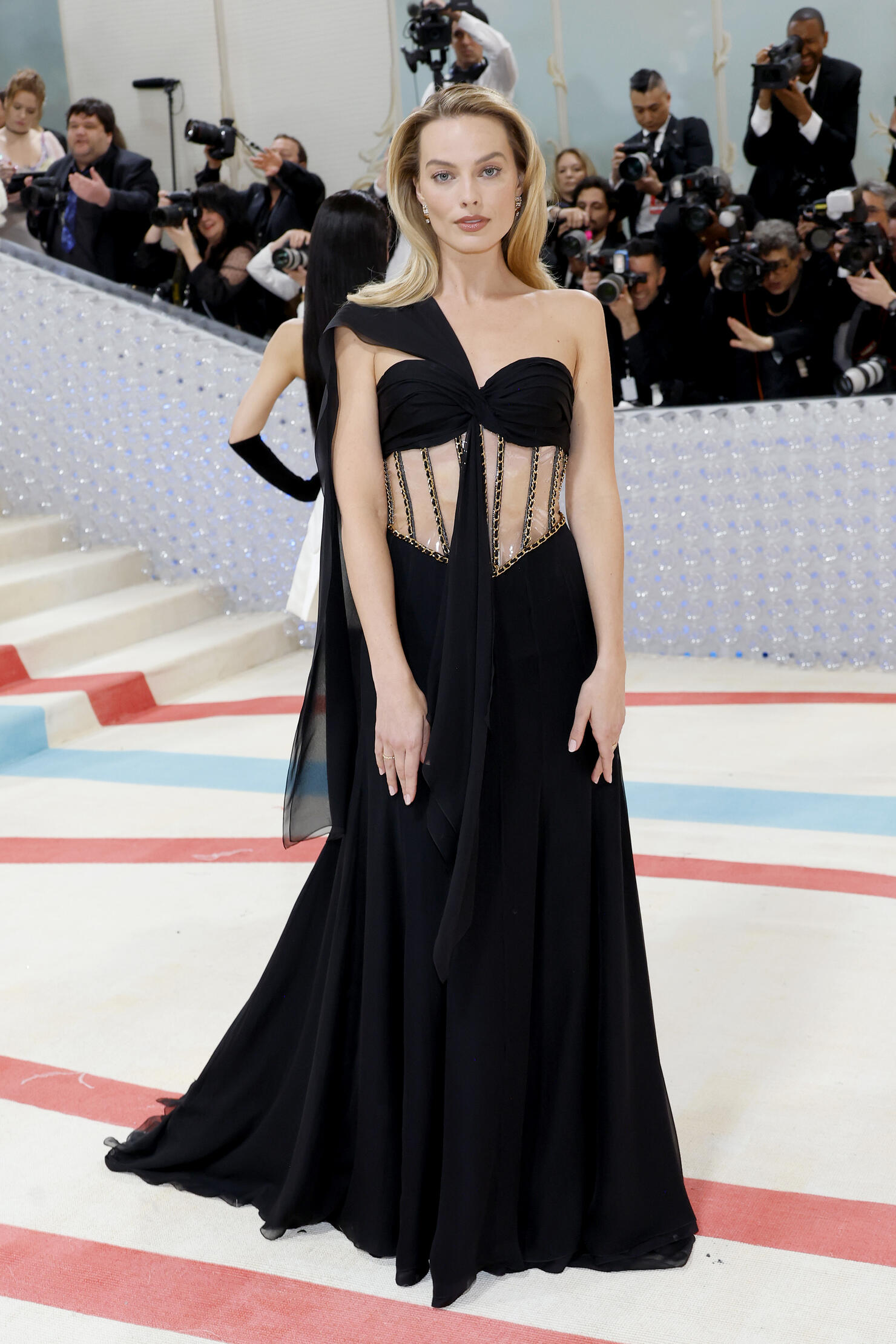 Margot Robbie
Photo: Getty Images
76 of 151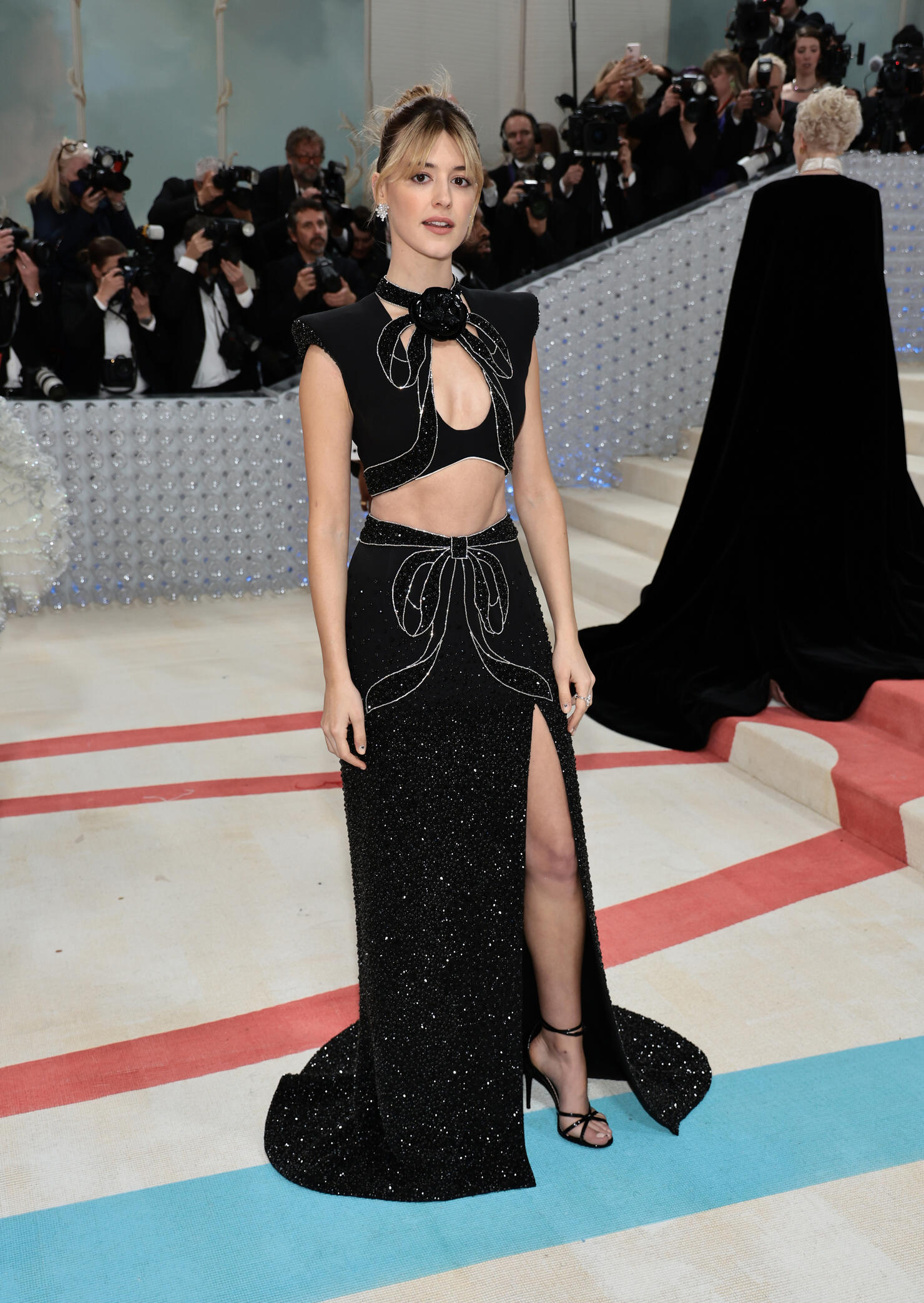 Daisy Edgar-Jones
Photo: Getty Images
77 of 151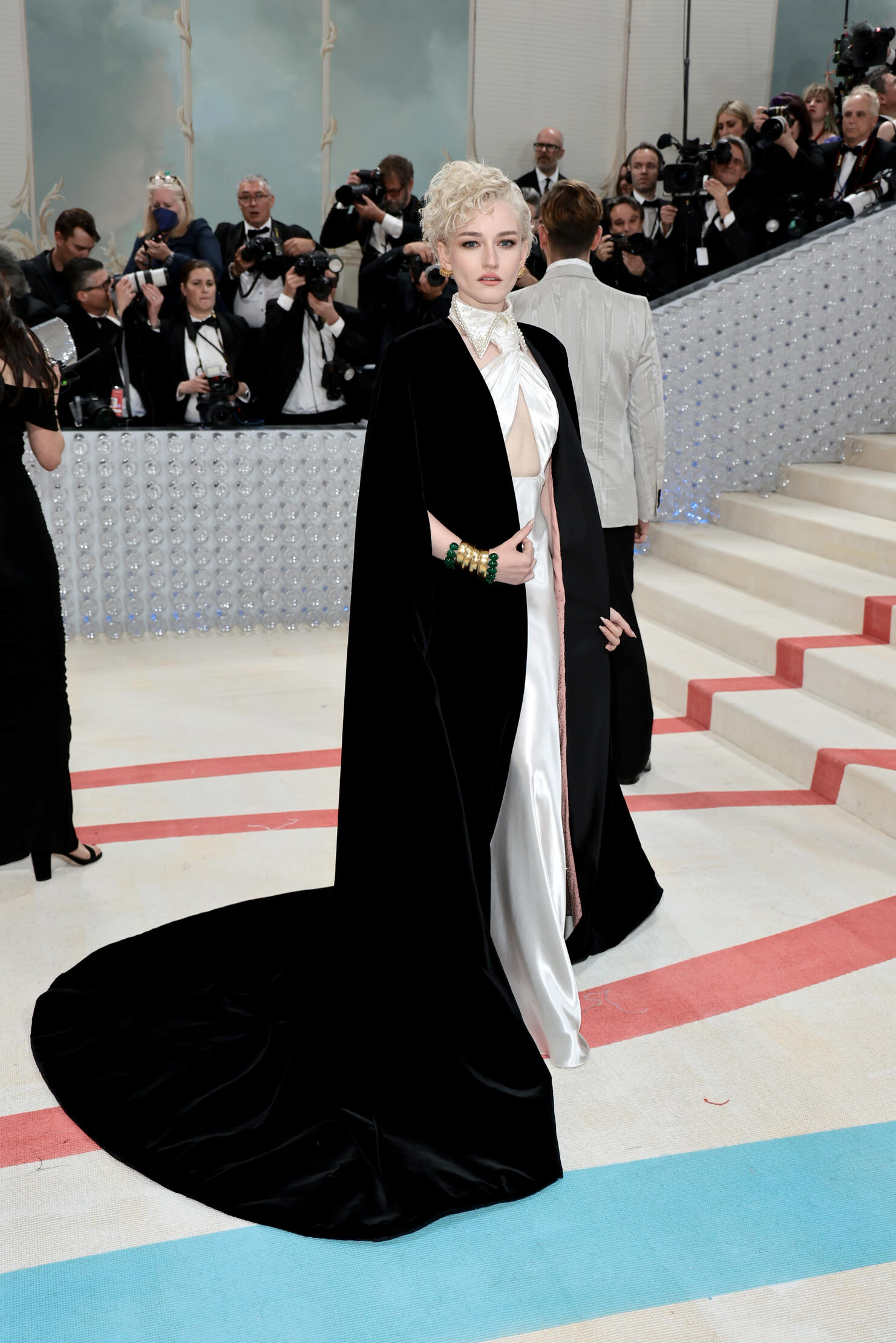 Julia Garner
Photo: Getty Images
78 of 151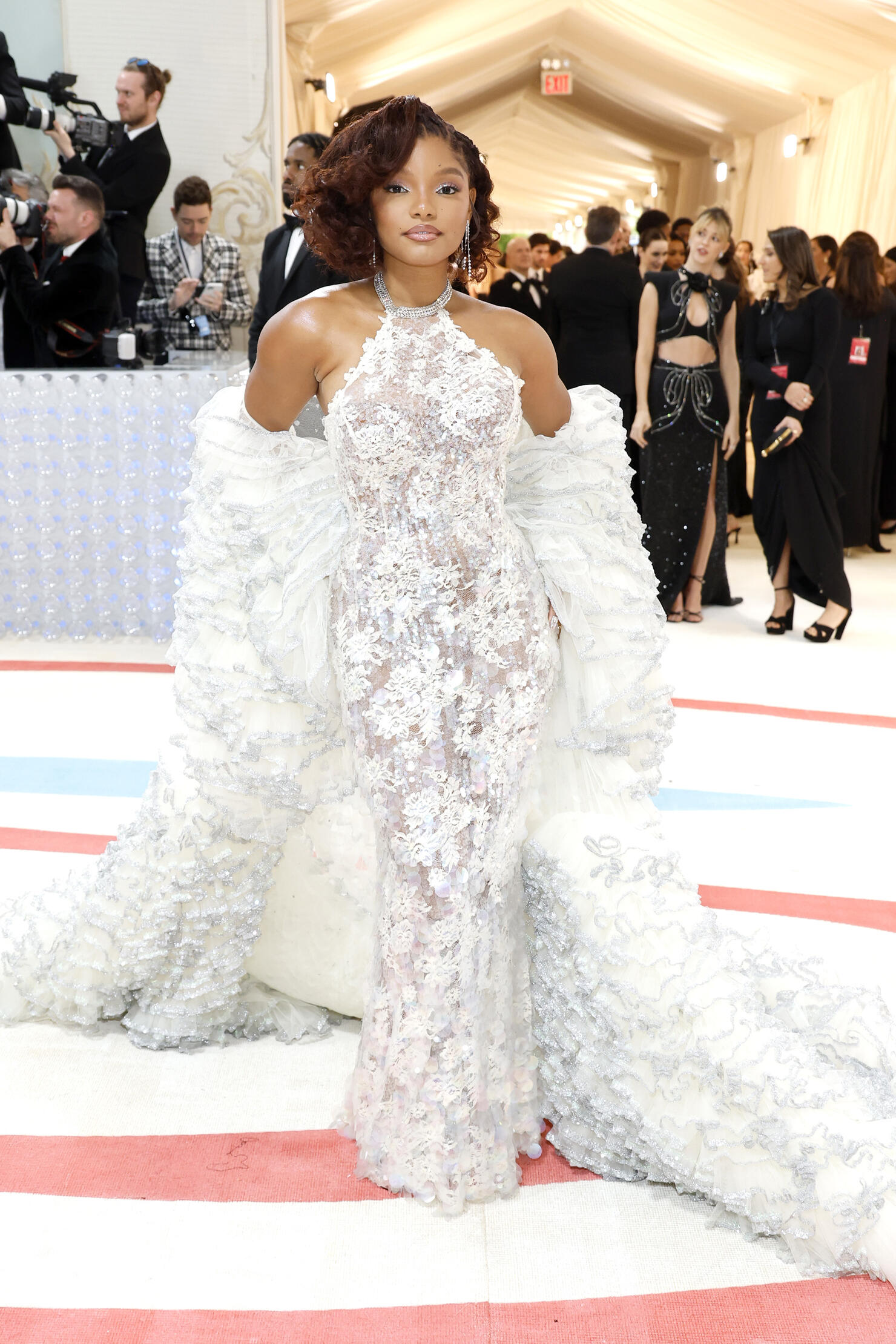 Halle Bailey
Photo: Getty Images
79 of 151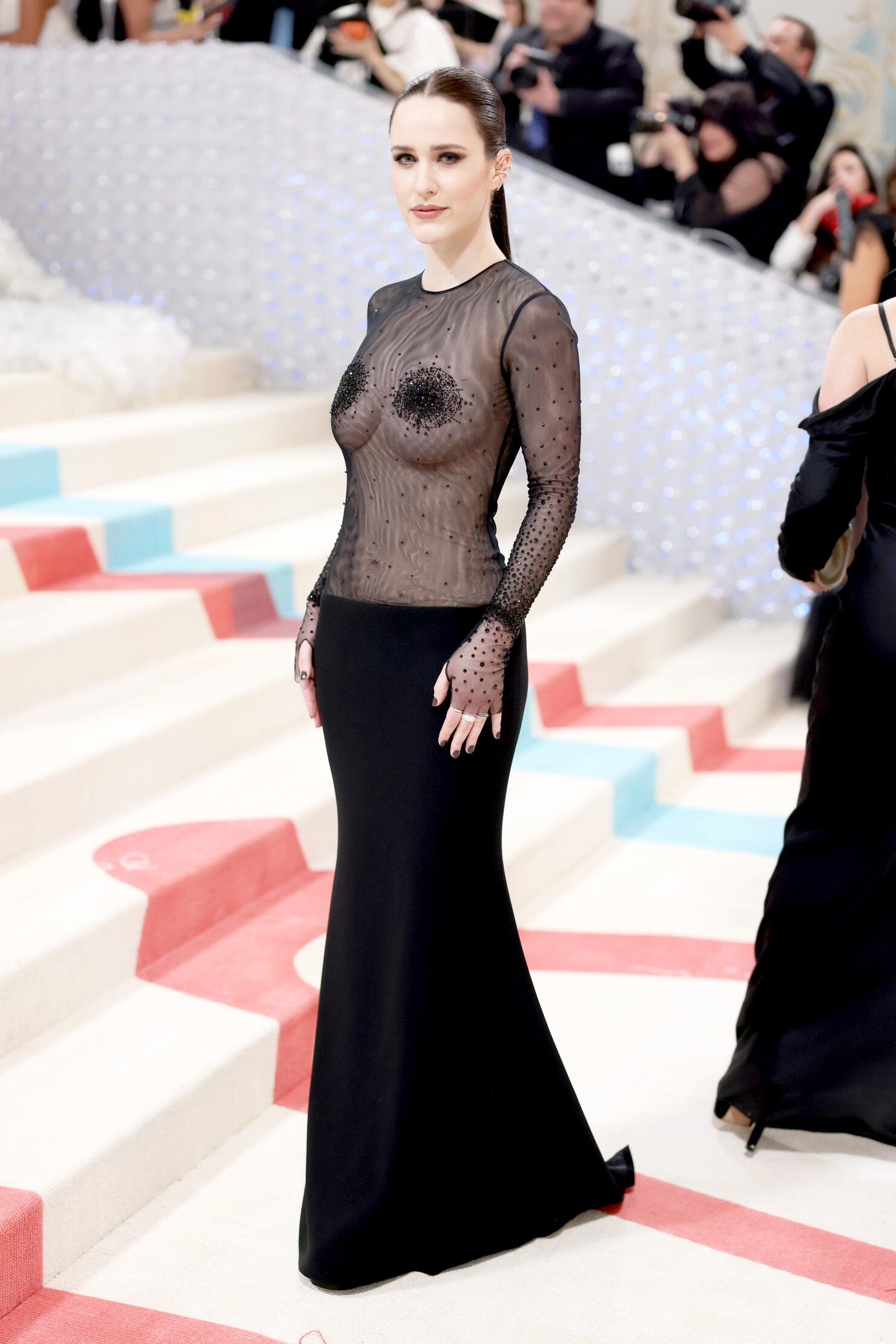 Rachel Brosnahan
Photo: Getty Images
80 of 151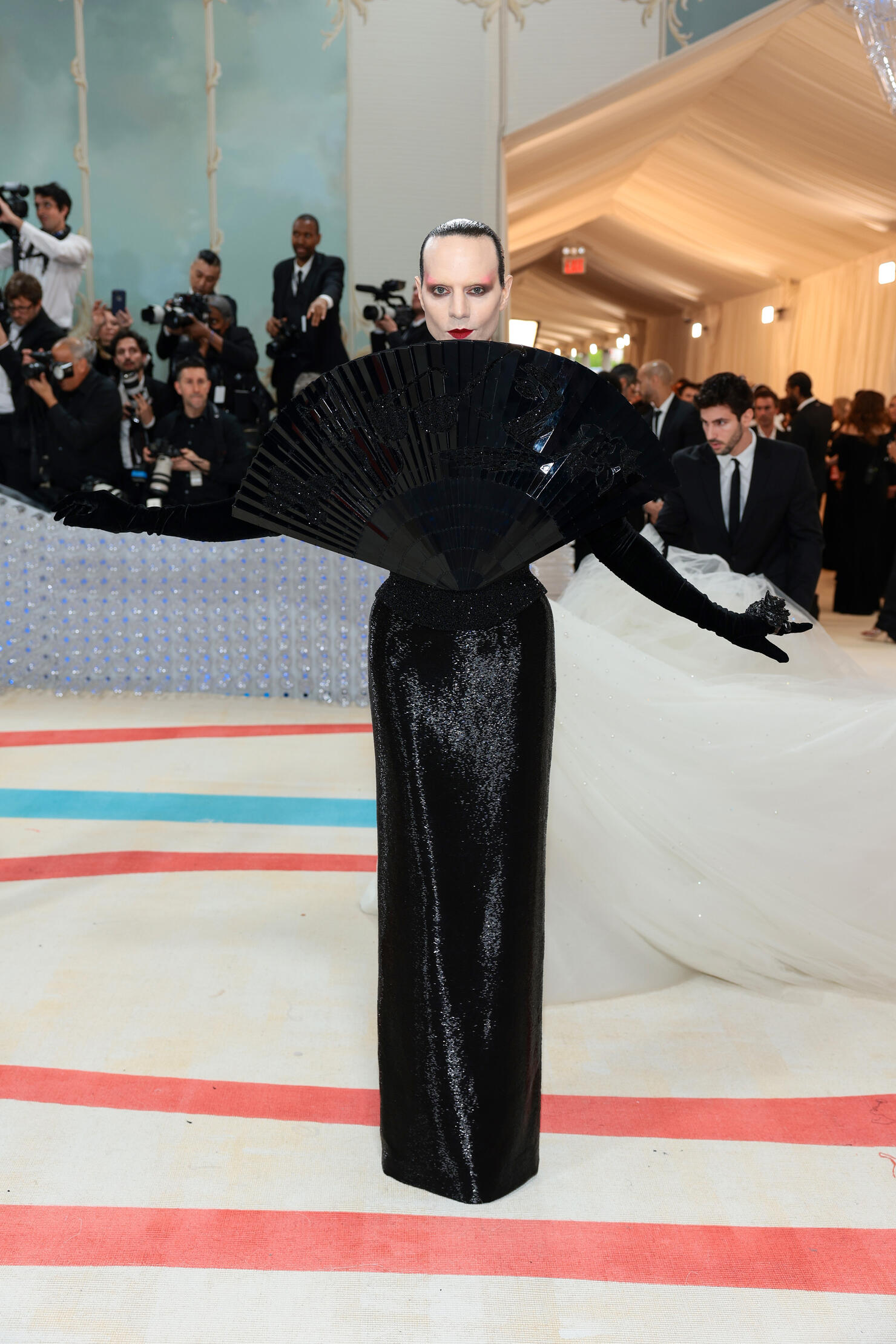 Jordan Roth
Photo: Getty Images
81 of 151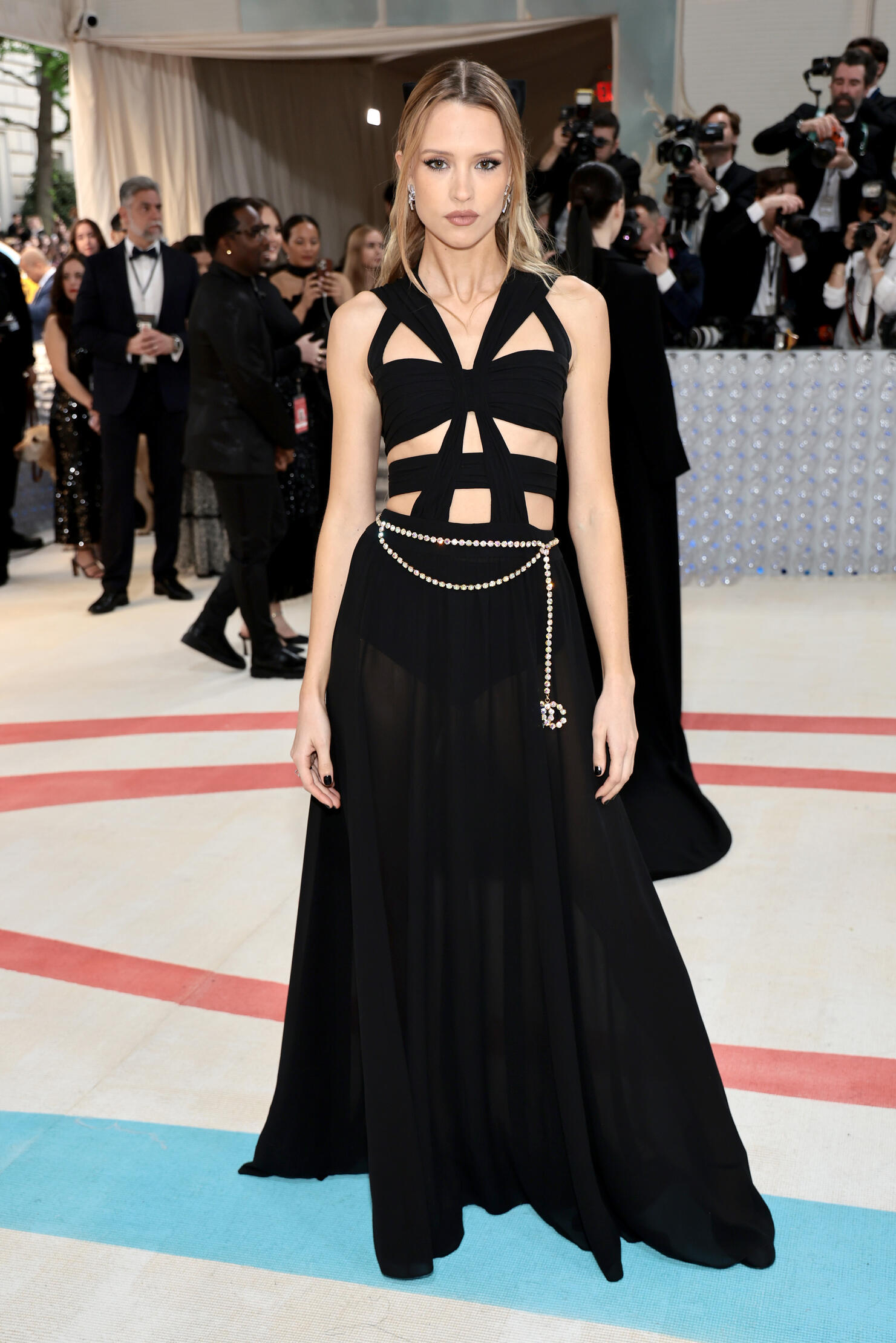 Angèle
Photo: Getty Images
82 of 151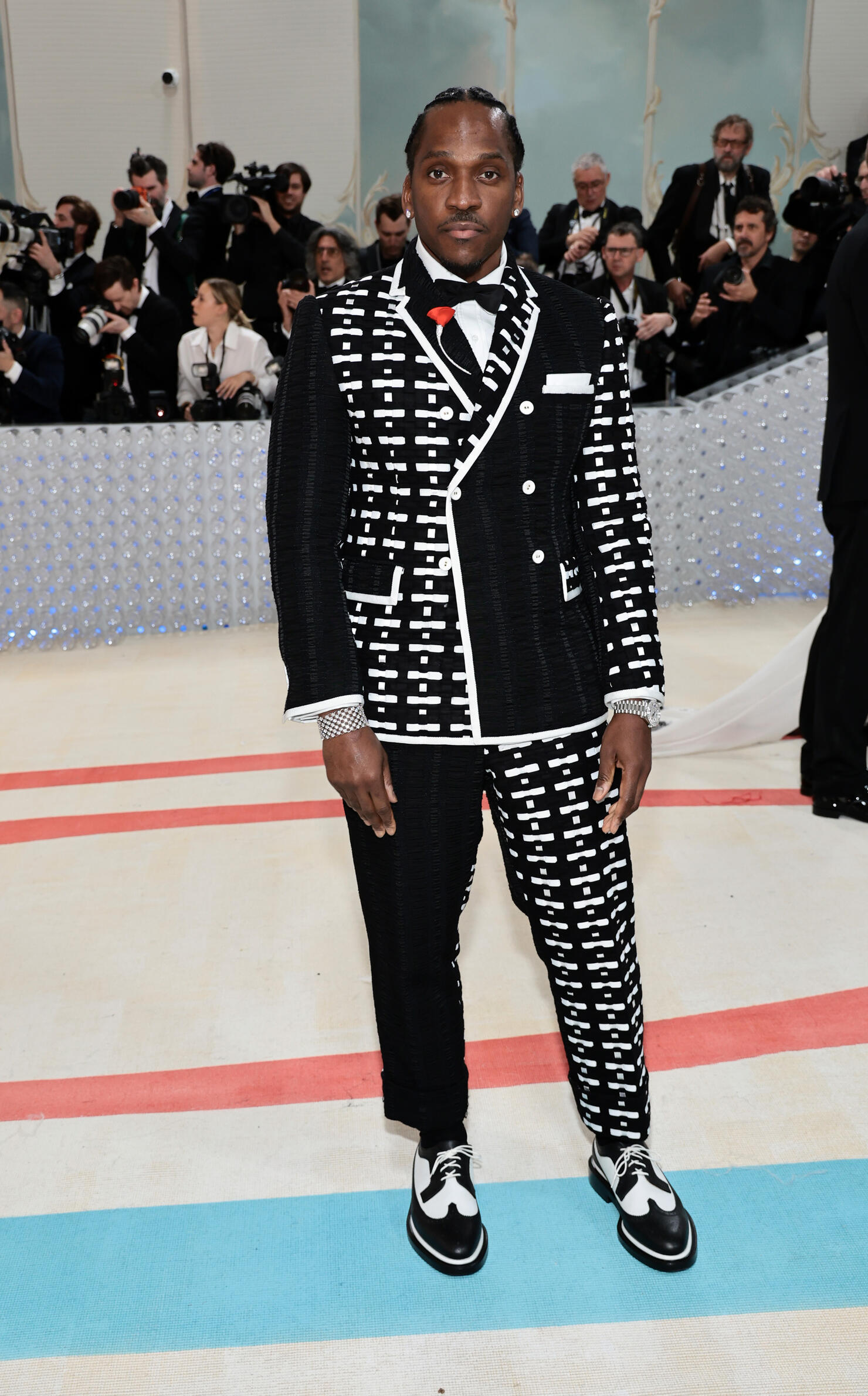 Pusha T
Photo: Getty Images
83 of 151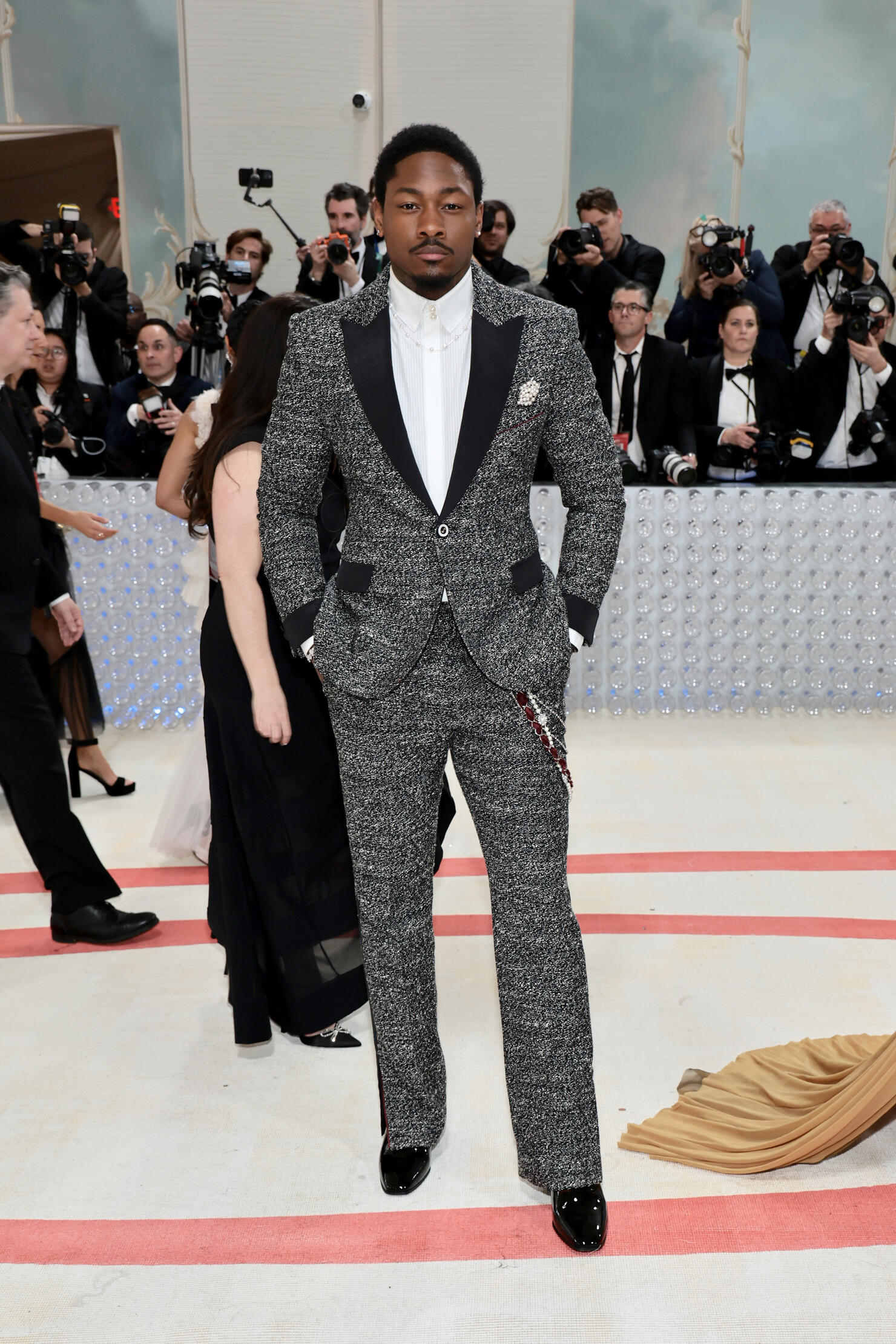 Stefon Diggs
Photo: Getty Images
84 of 151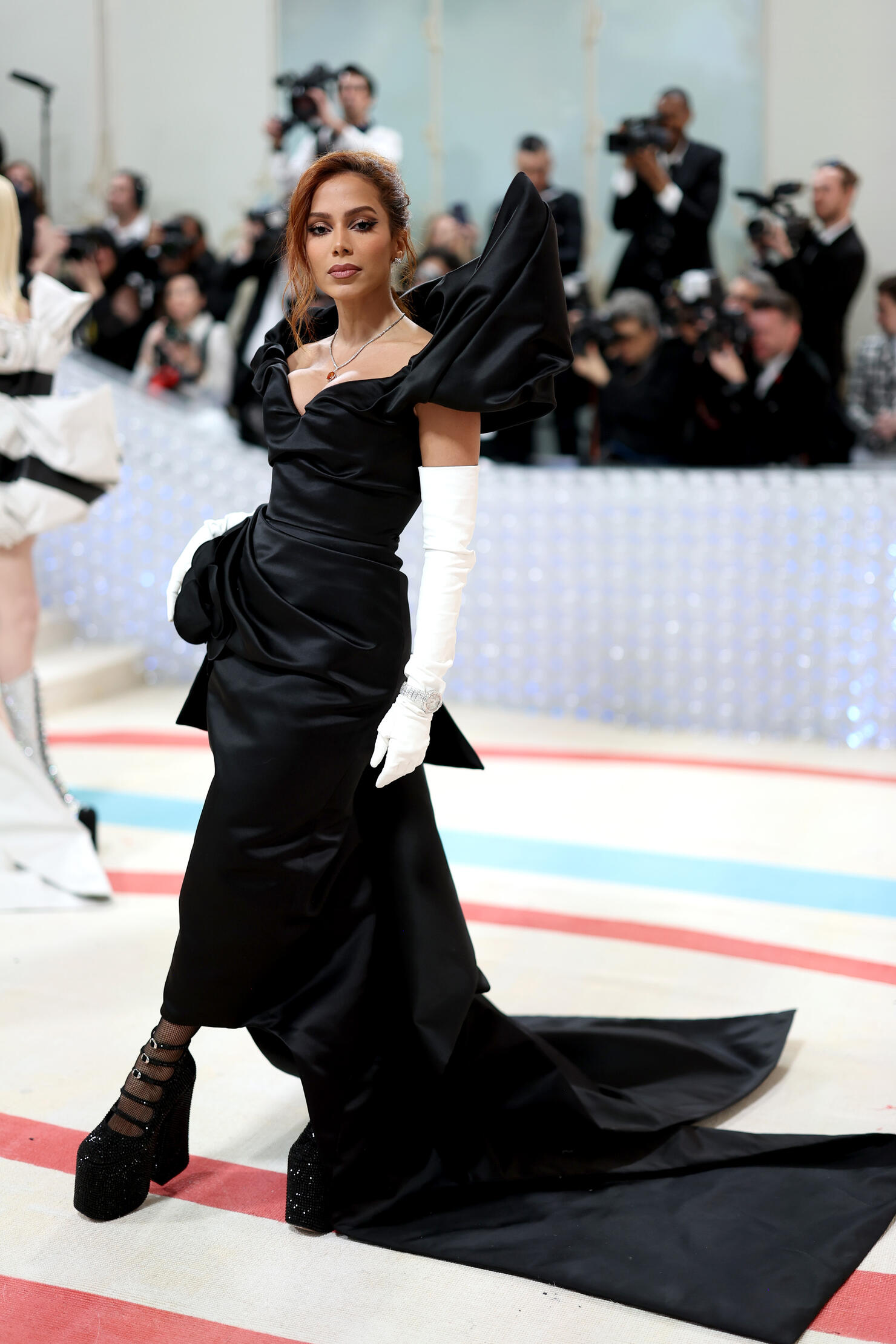 Anitta
Photo: Getty Images
85 of 151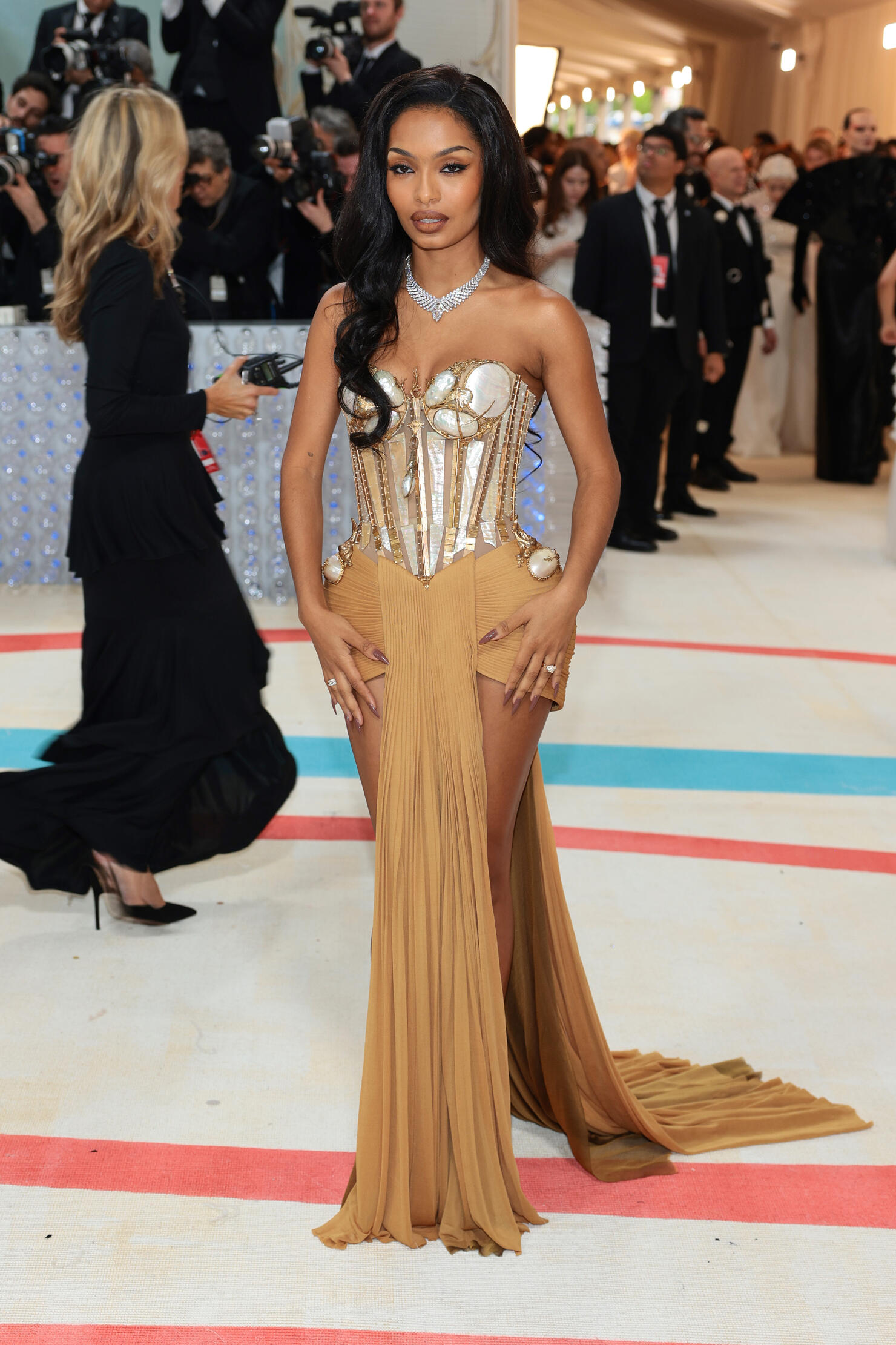 Yara Shahidi
Photo: Getty Images
86 of 151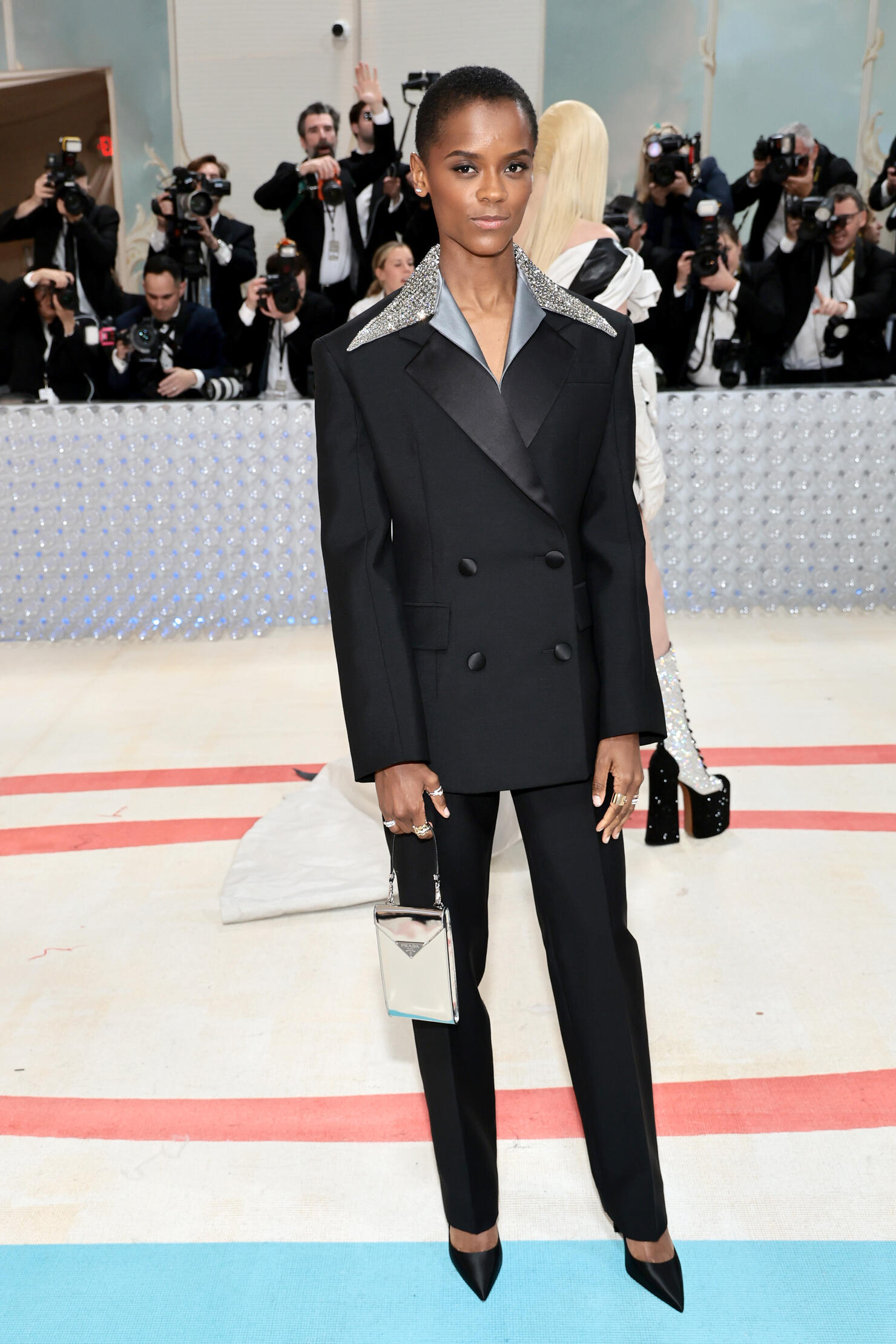 Letitia Wright
Photo: Getty Images
87 of 151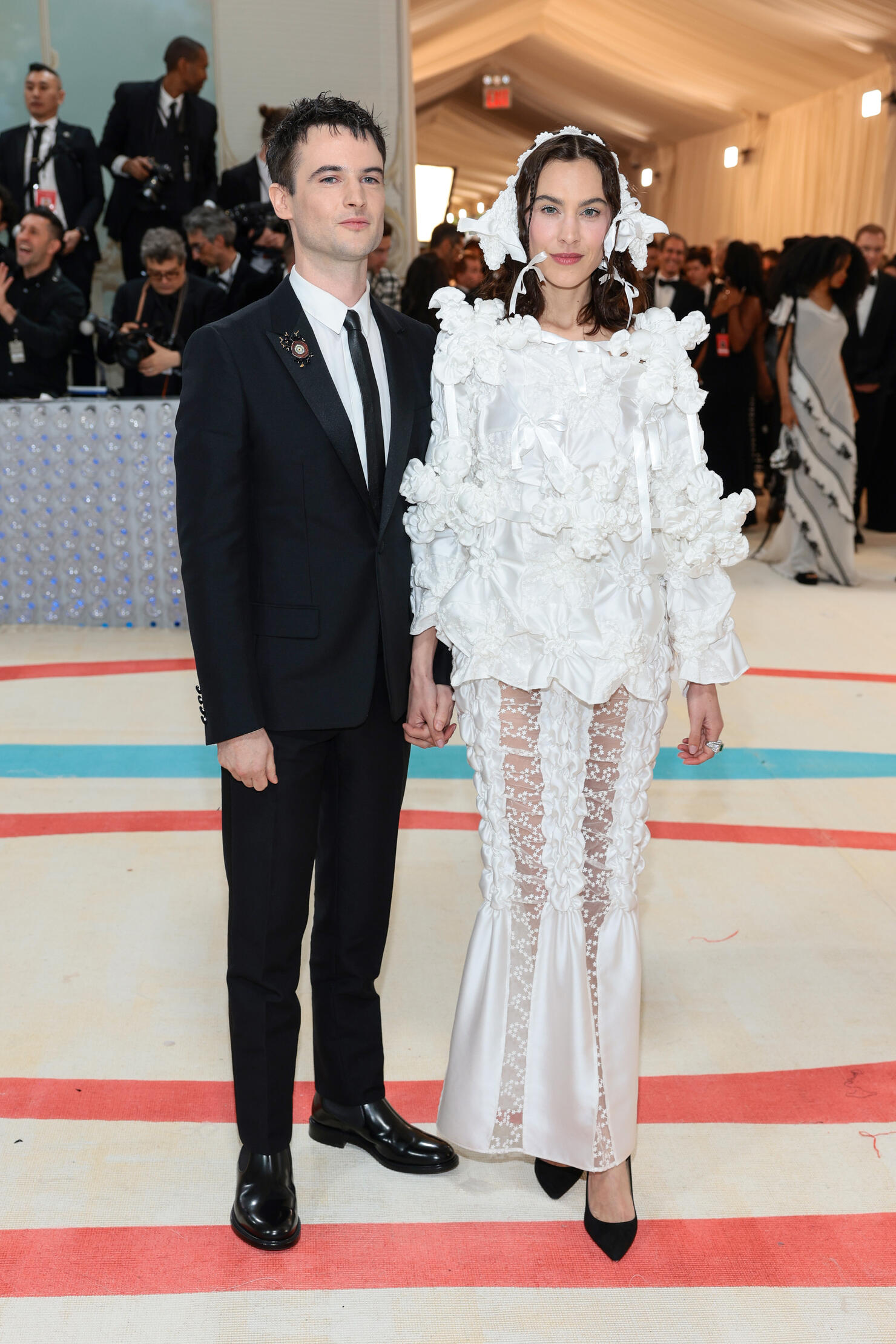 Tom Sturridge and Alexa Chung
Photo: Getty Images
88 of 151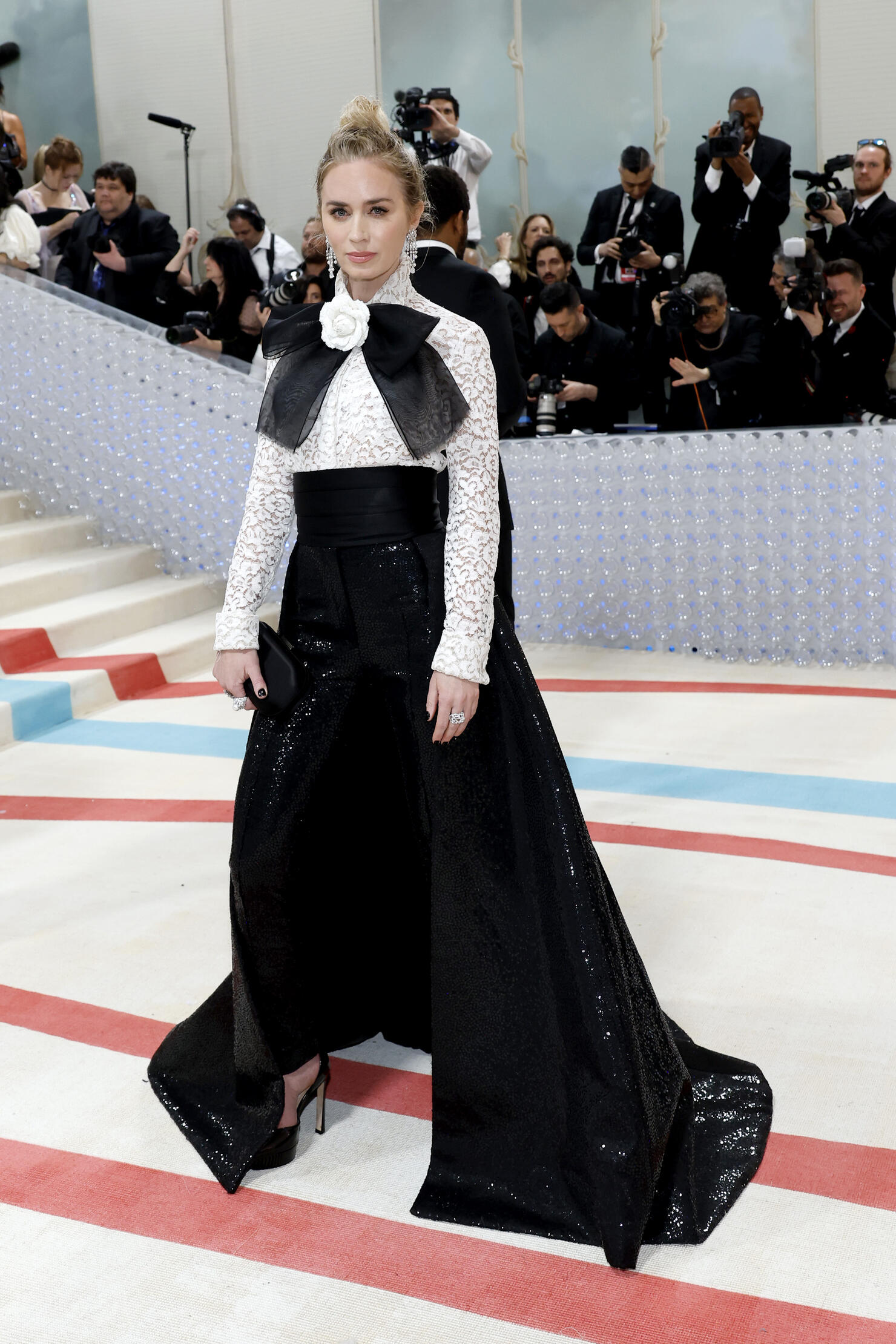 Emily Blunt
Photo: Getty Images
89 of 151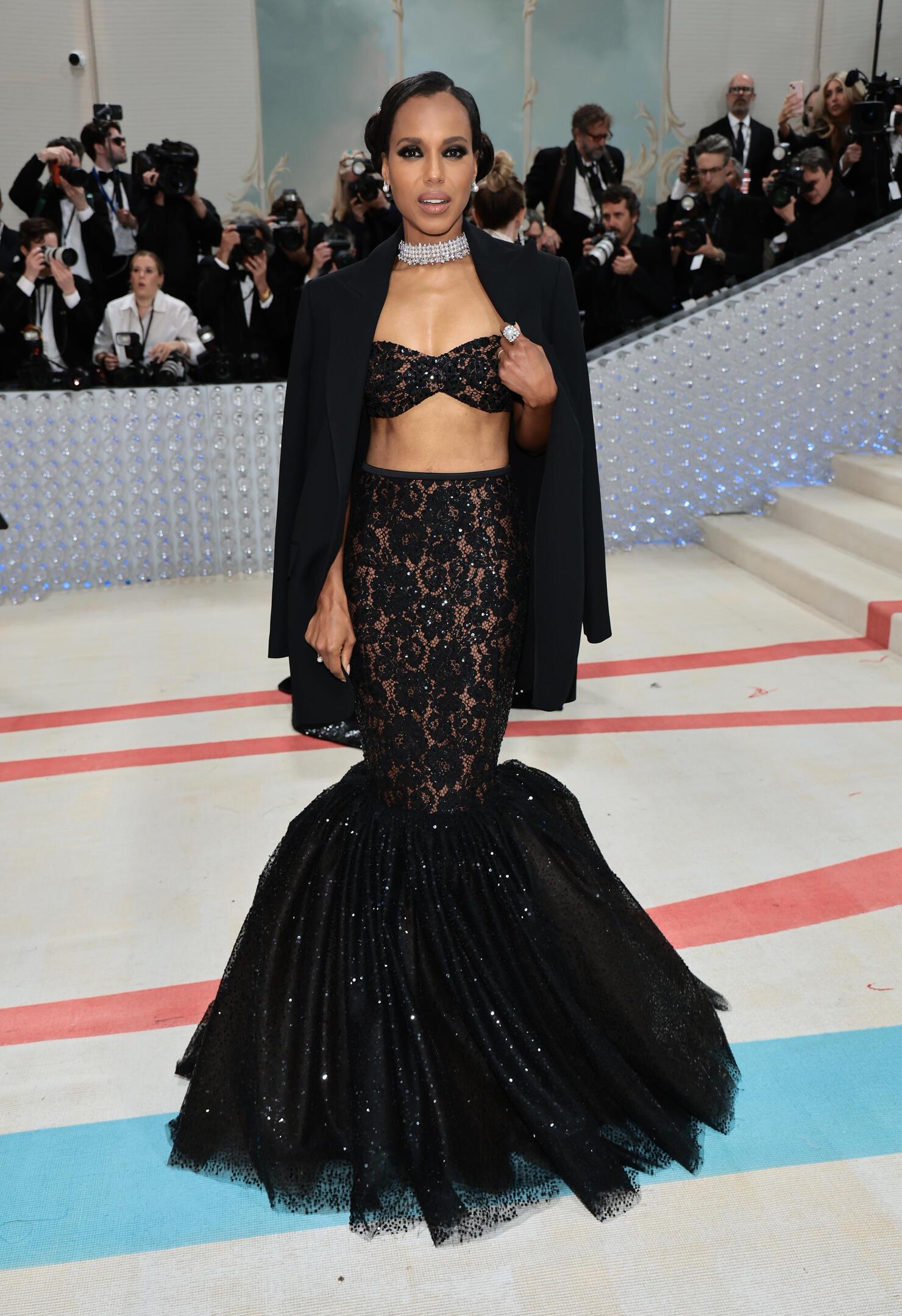 Kerry Washington
Photo: Getty Images
90 of 151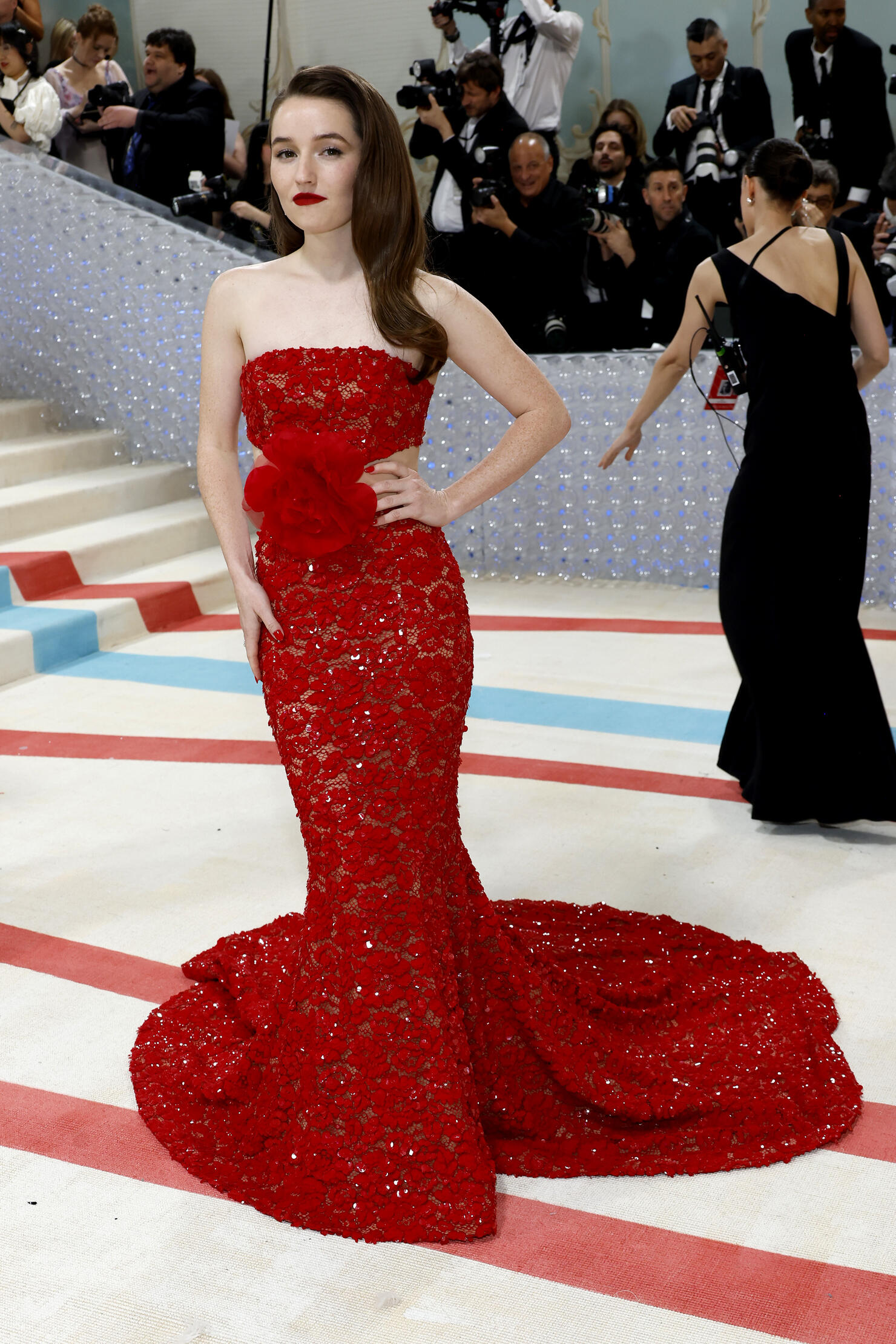 Kaitlyn Dever
Photo: Getty Images
91 of 151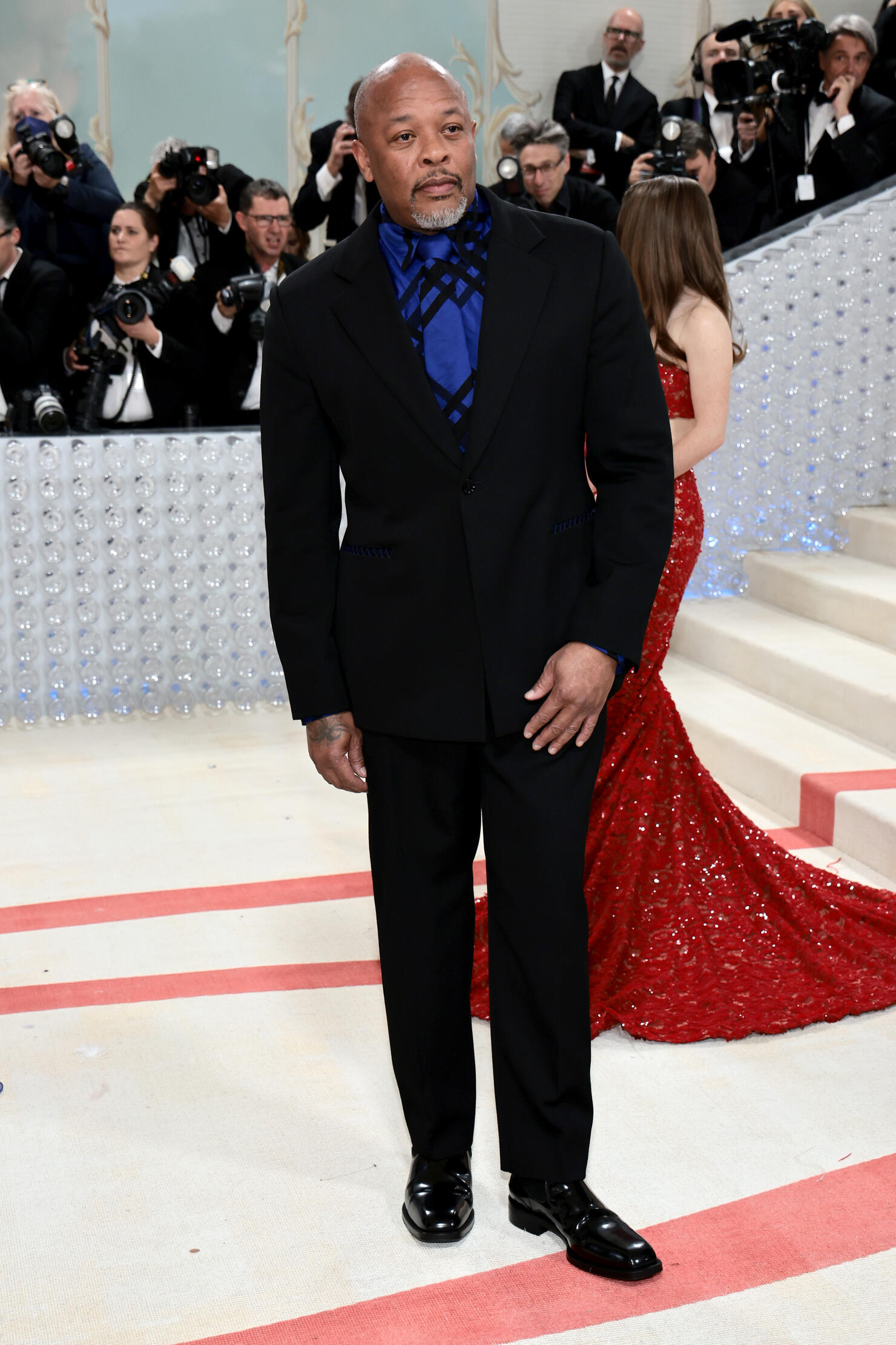 Dr. Dre
Photo: Getty Images
92 of 151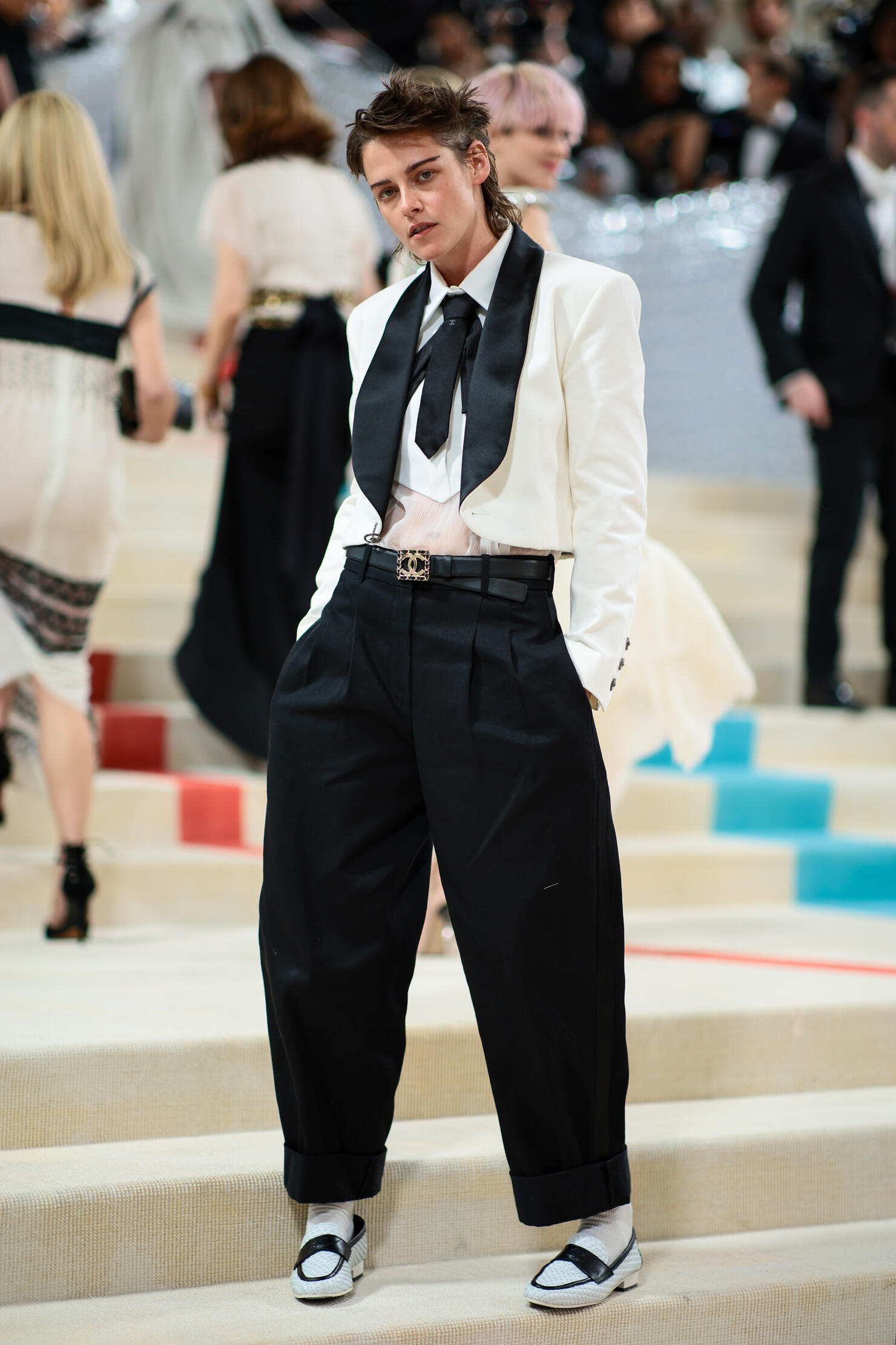 Kristen Stewart
Photo: Getty Images
93 of 151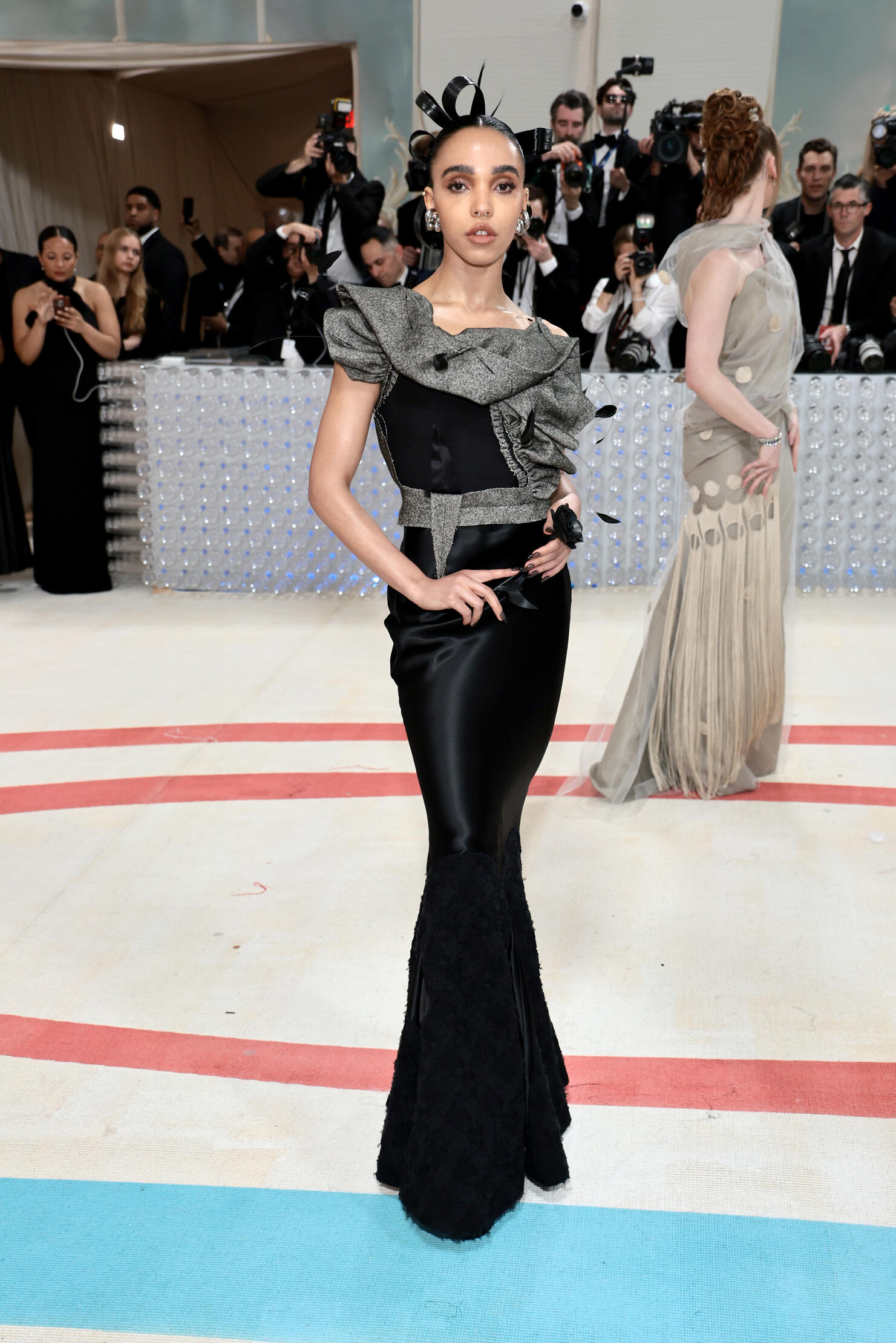 FKA twigs
Photo: Getty Images
94 of 151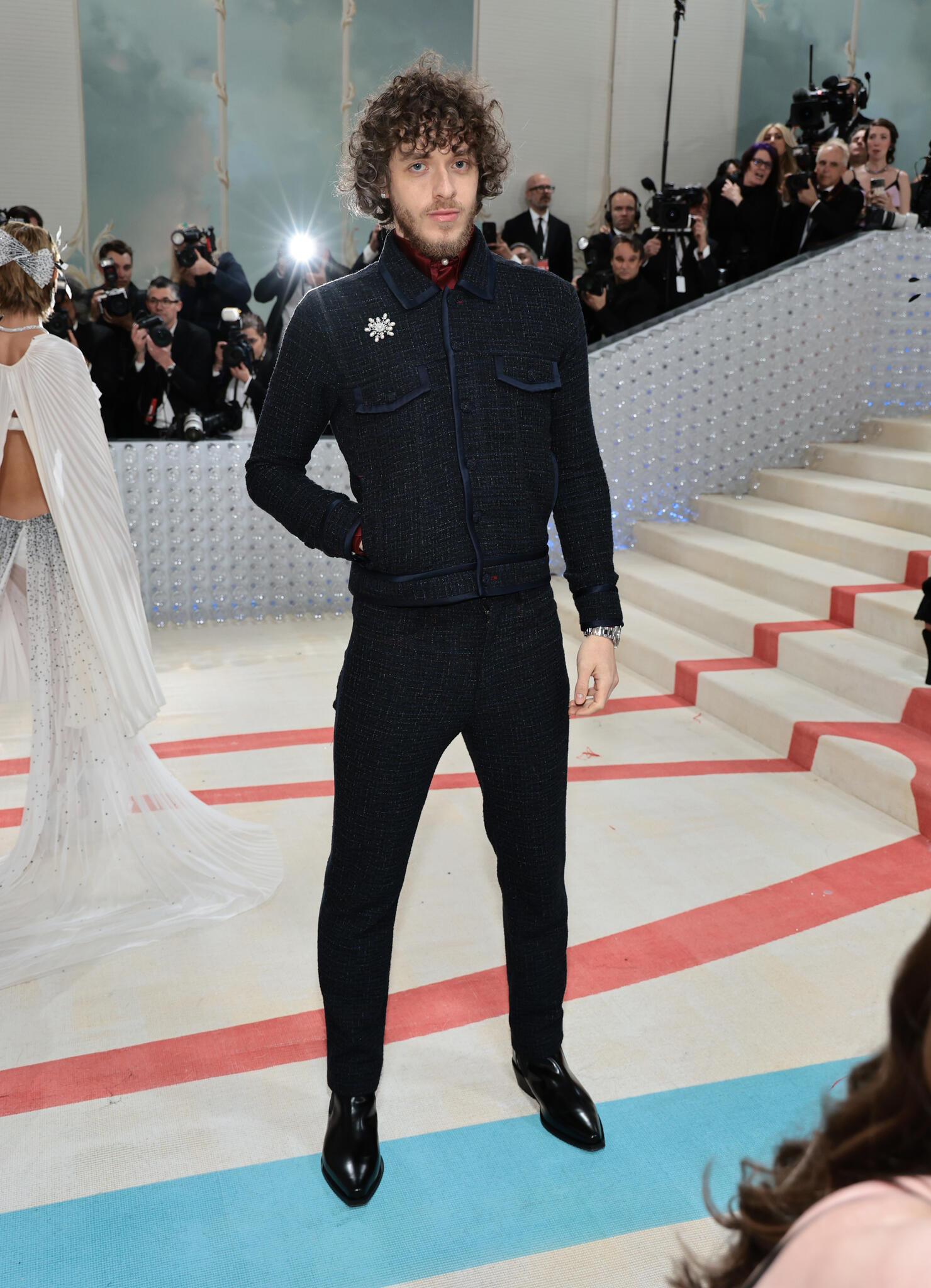 Jack Harlow
Photo: Getty Images
95 of 151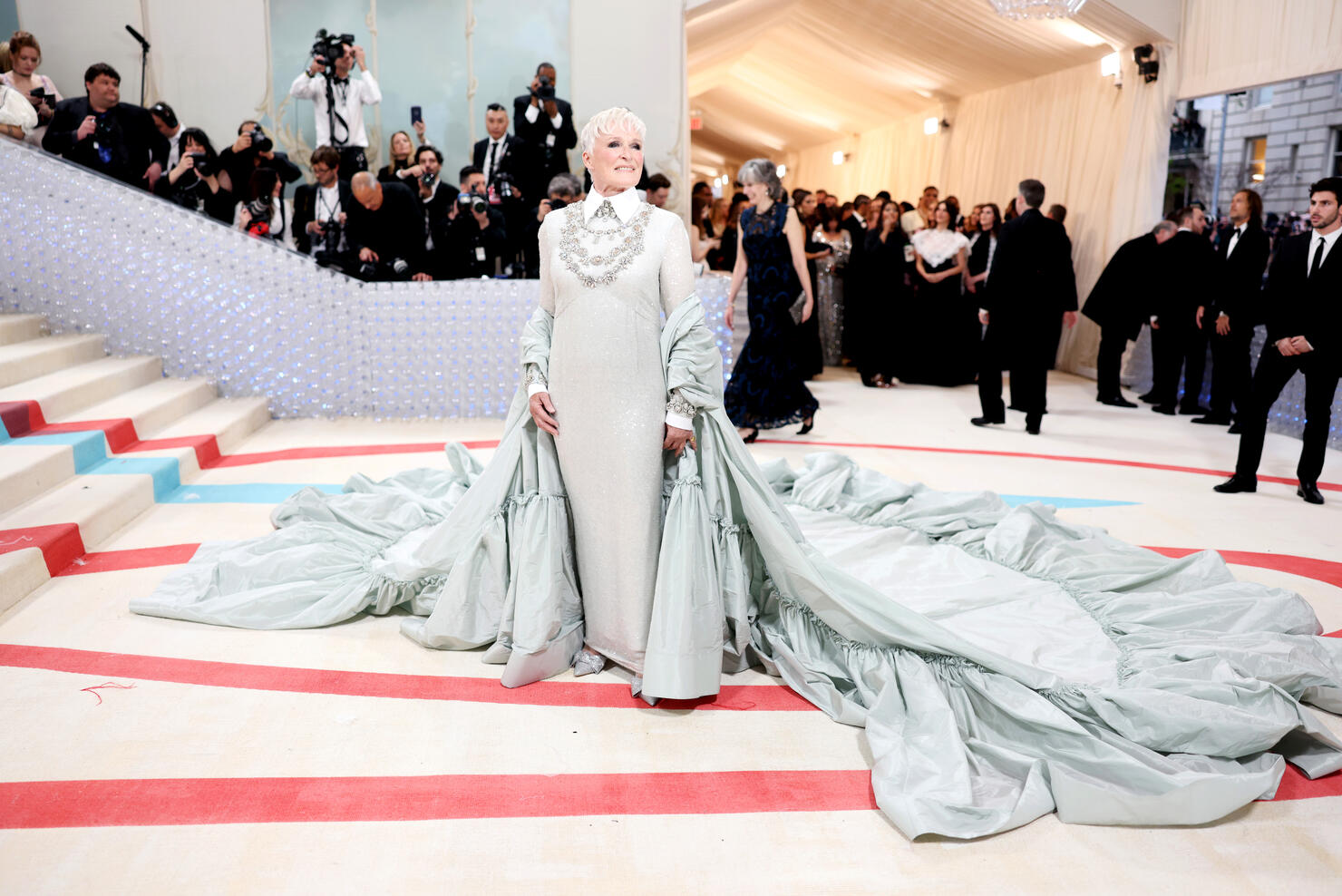 Glenn Close
Photo: Getty Images
96 of 151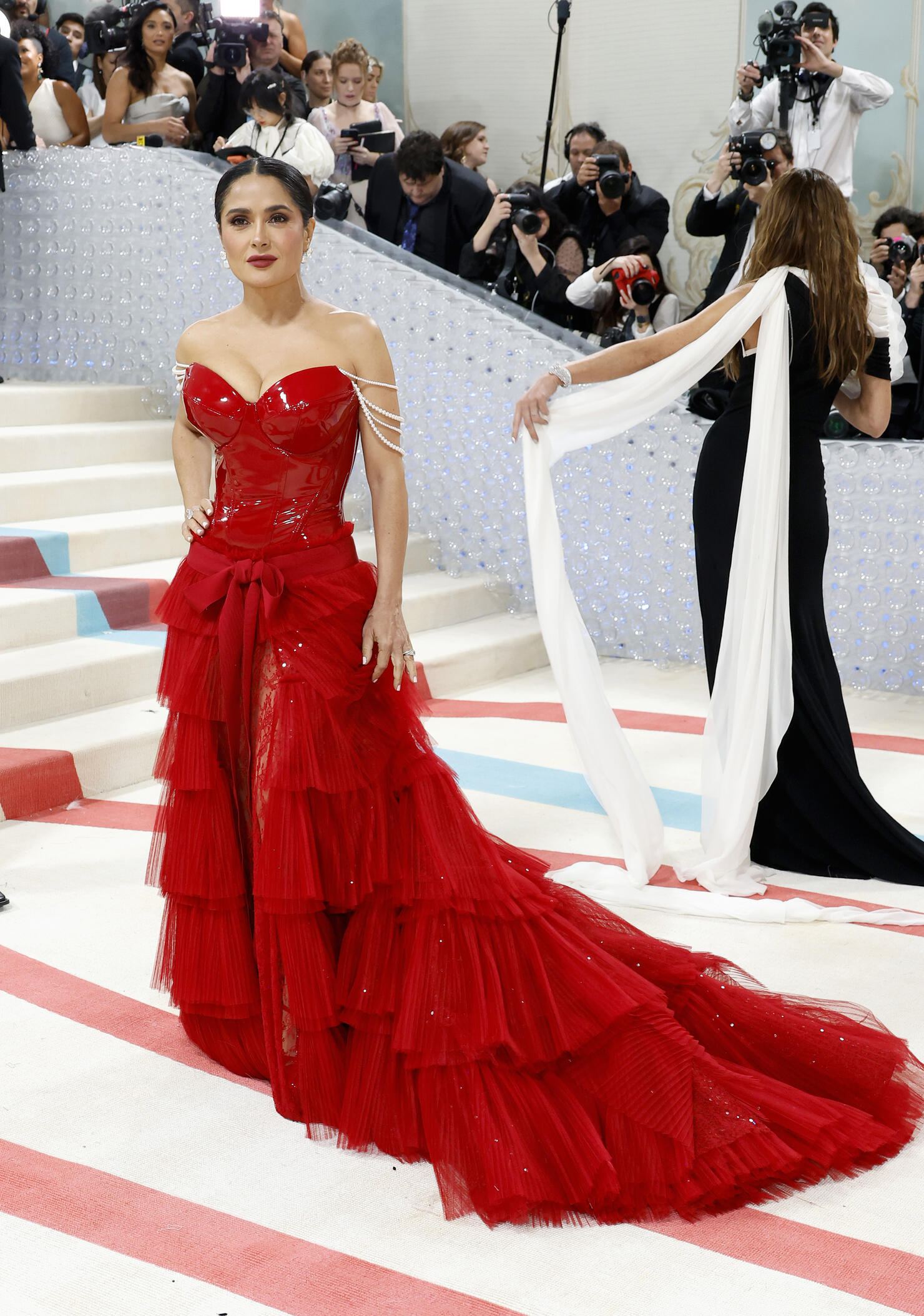 Salma Hayek
Photo: Getty Images
97 of 151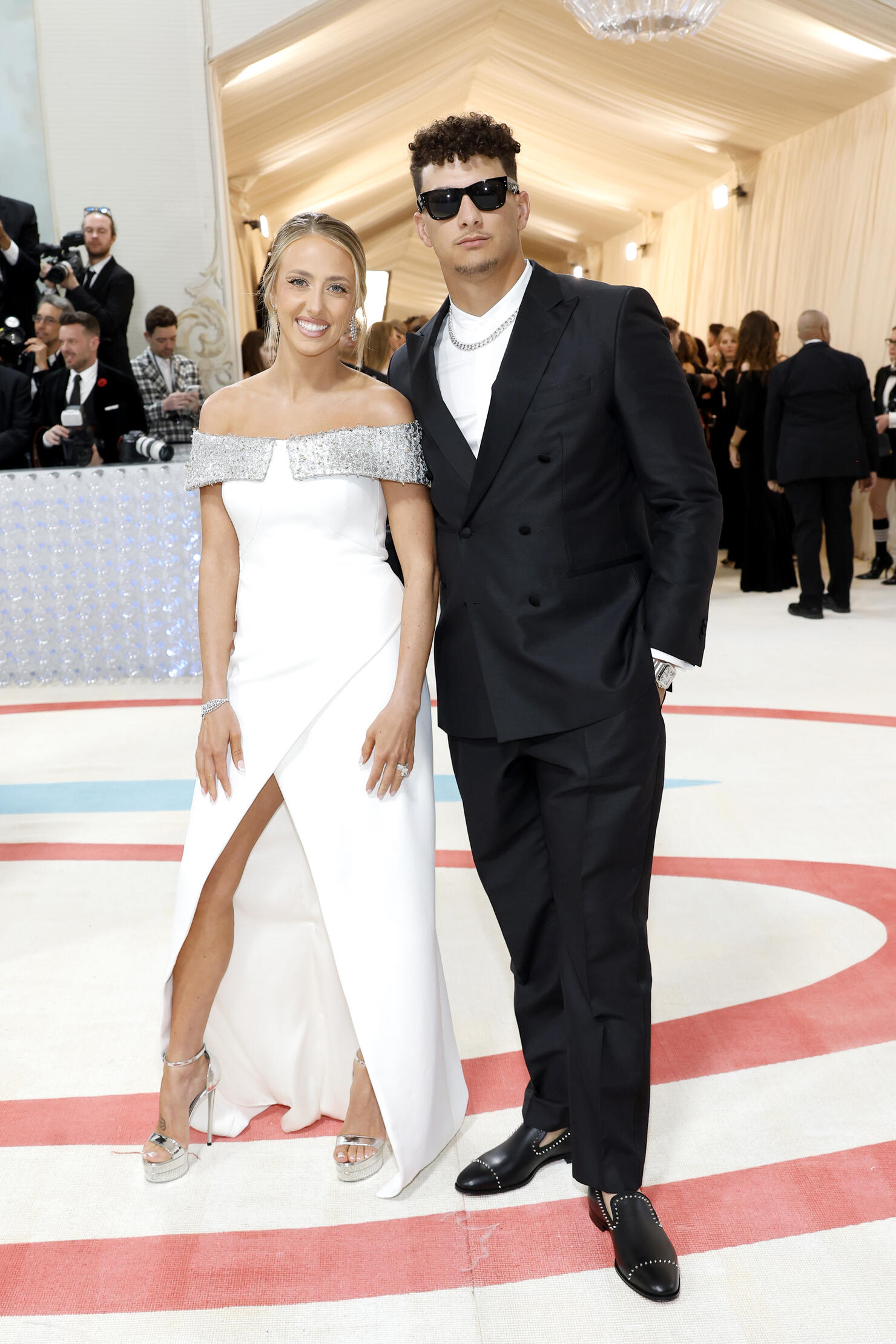 Brittany Mahomes and Patrick Mahomes
Photo: Getty Images
98 of 151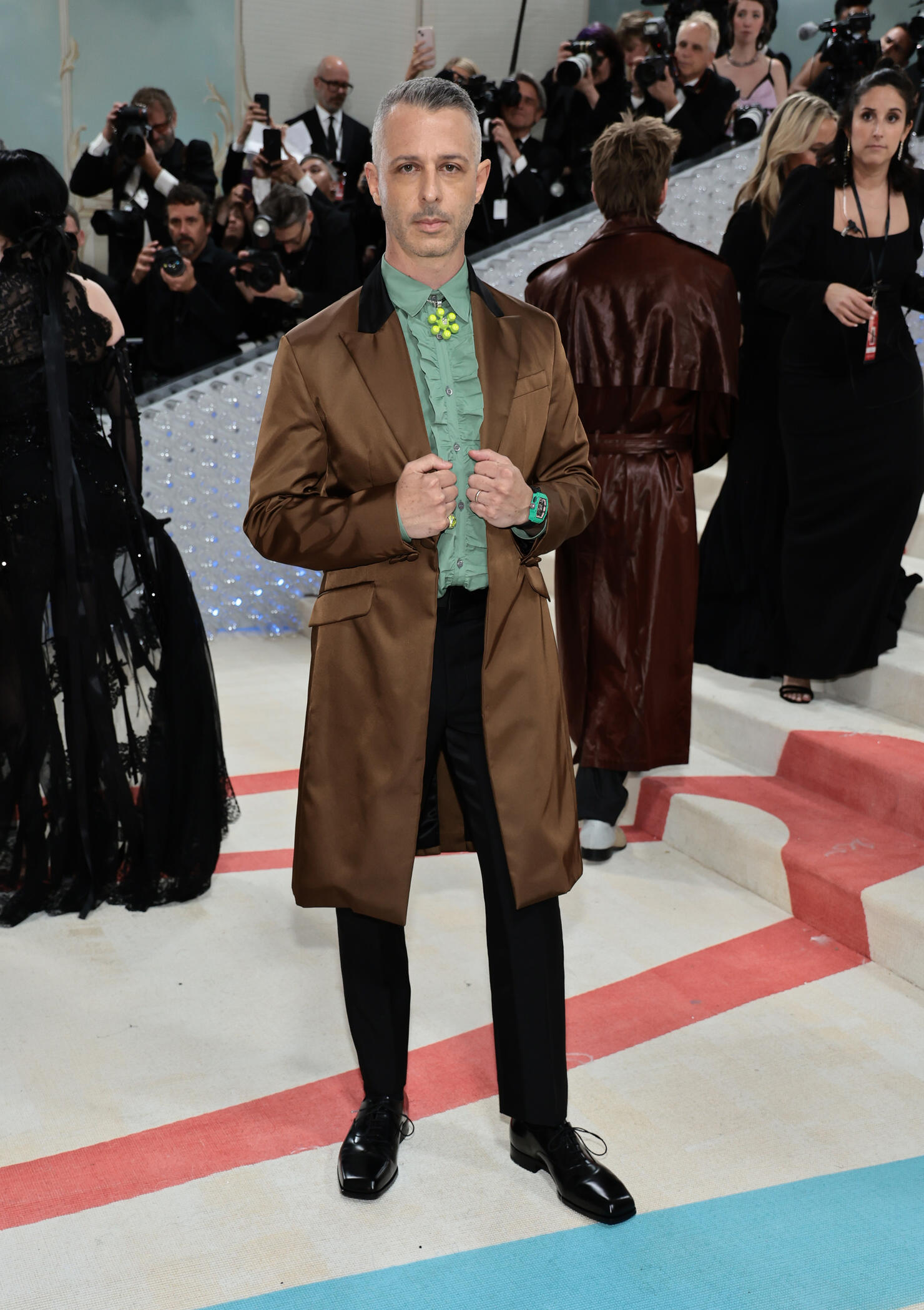 Jeremy Strong
Photo: Getty Images
99 of 151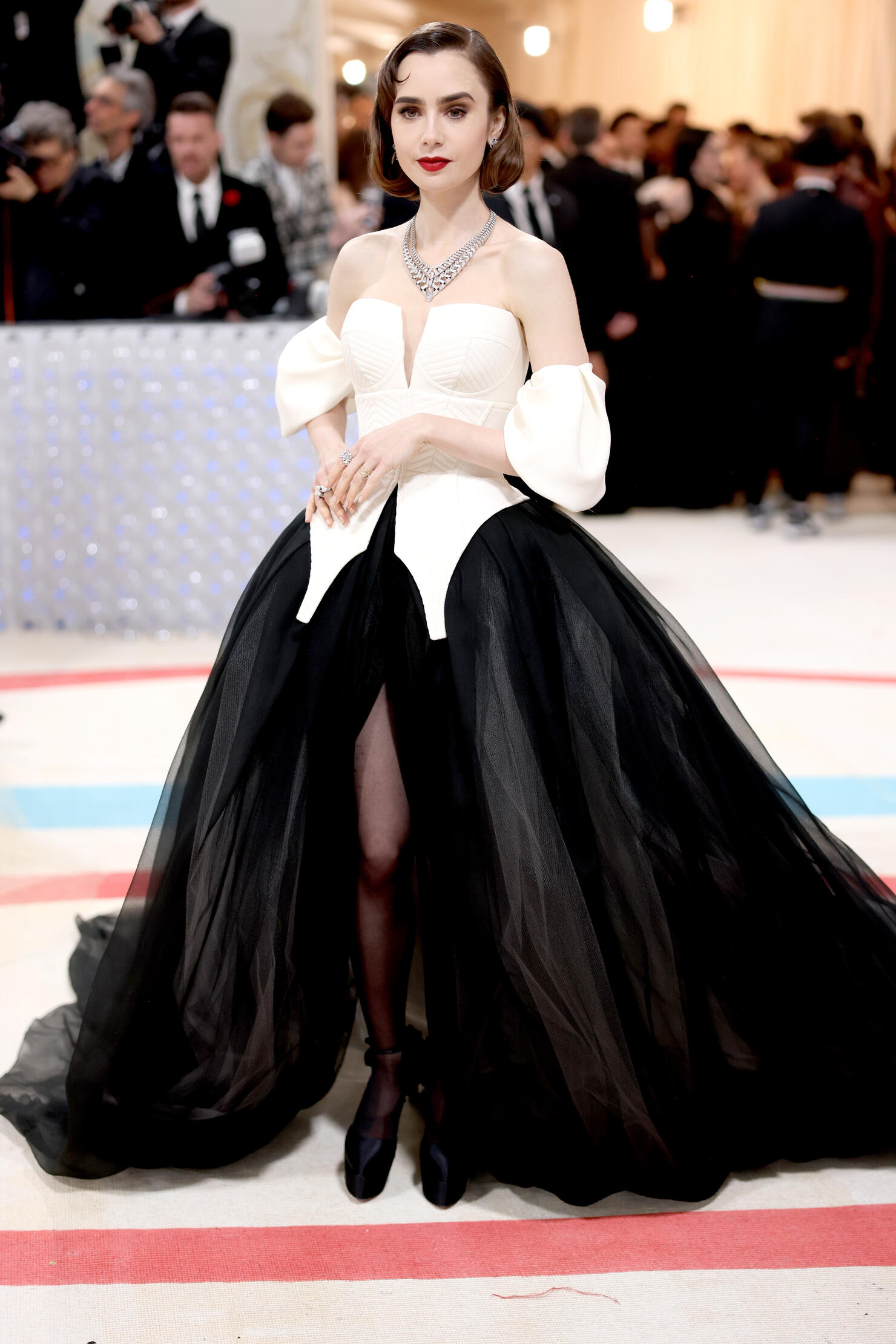 Lily Collins
Photo: Getty Images
100 of 151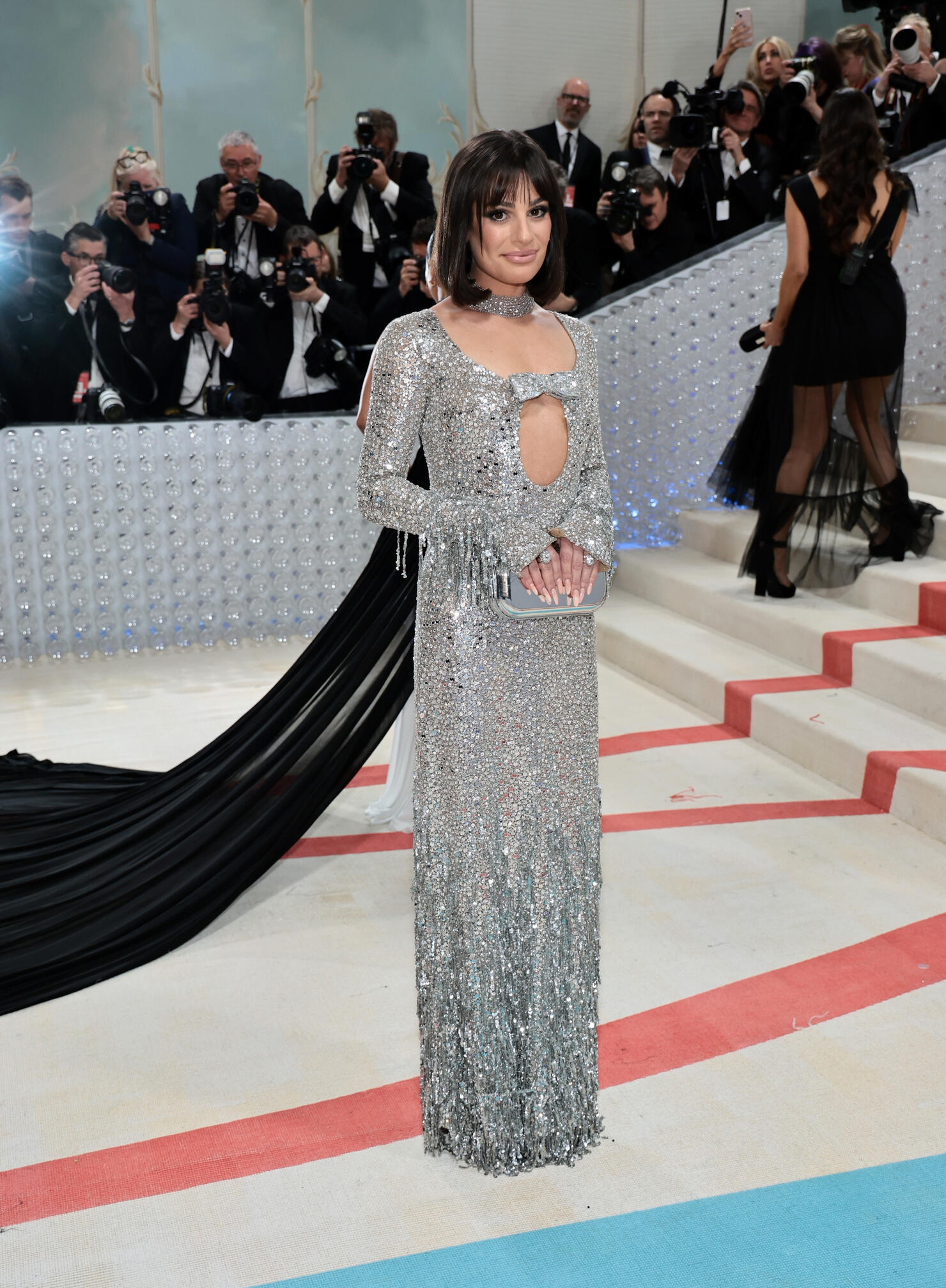 Lea Michele
Photo: Getty Images
101 of 151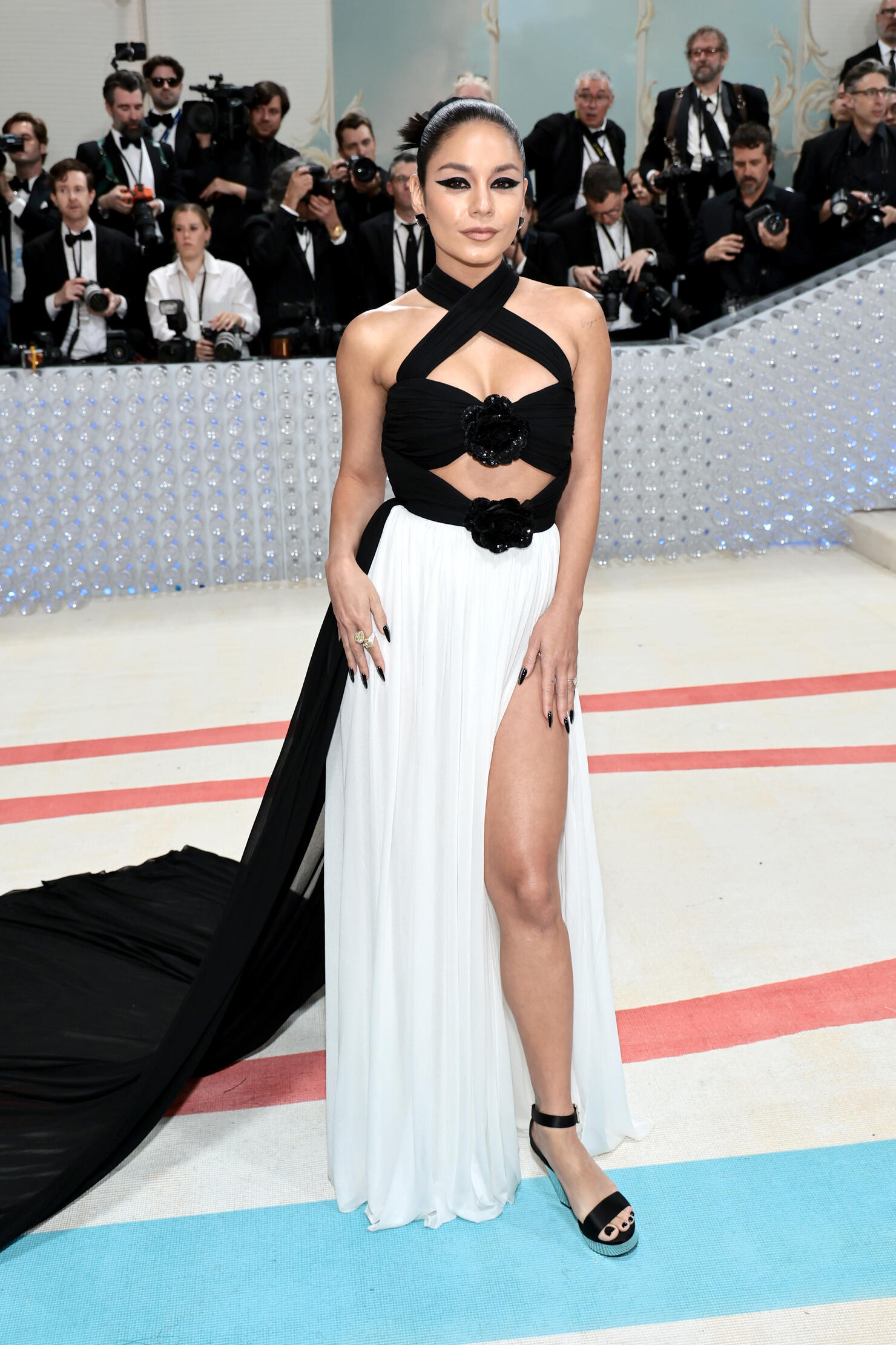 Vanessa Hudgens
Photo: Getty Images
102 of 151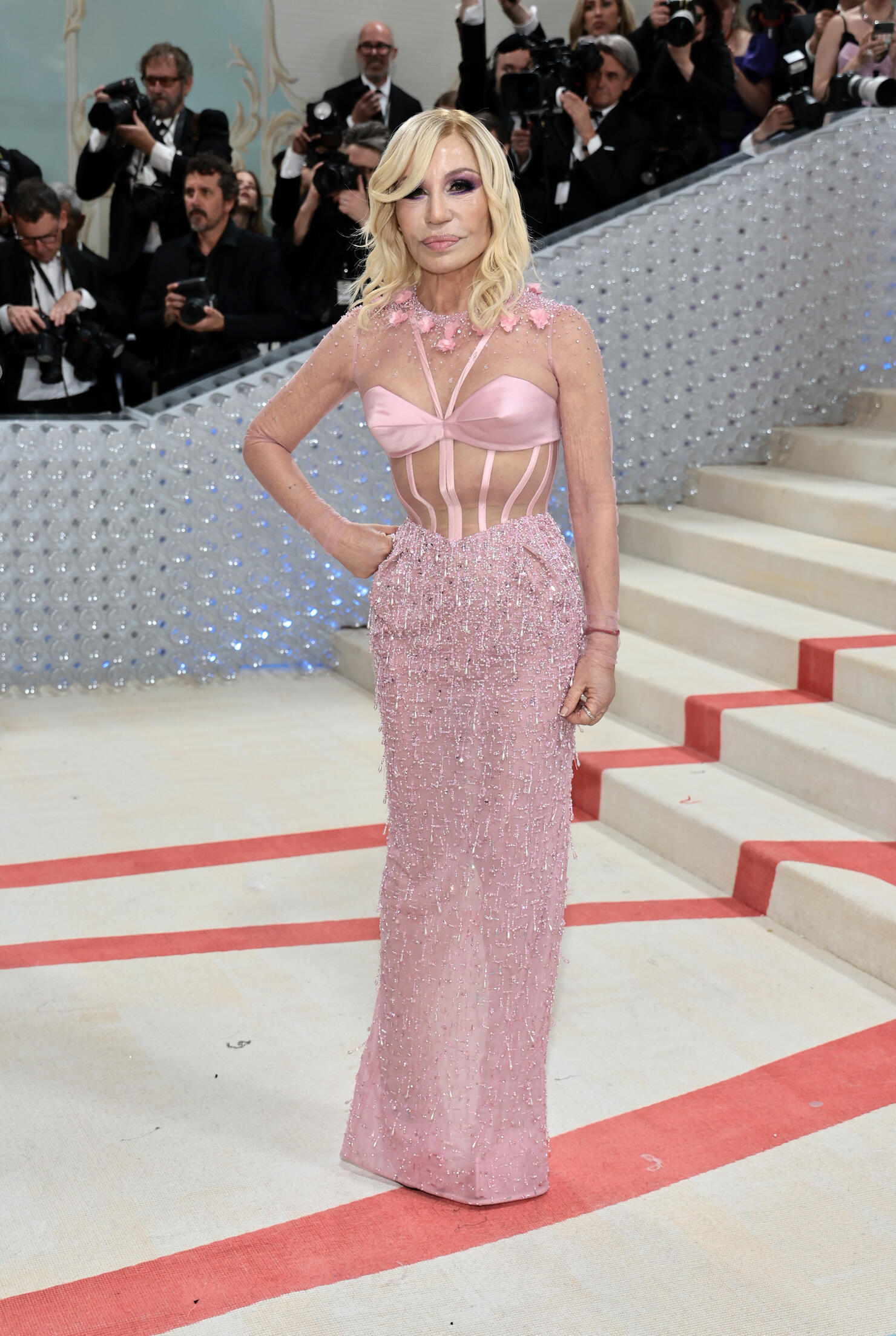 Donatella Versace
Photo: Getty Images
103 of 151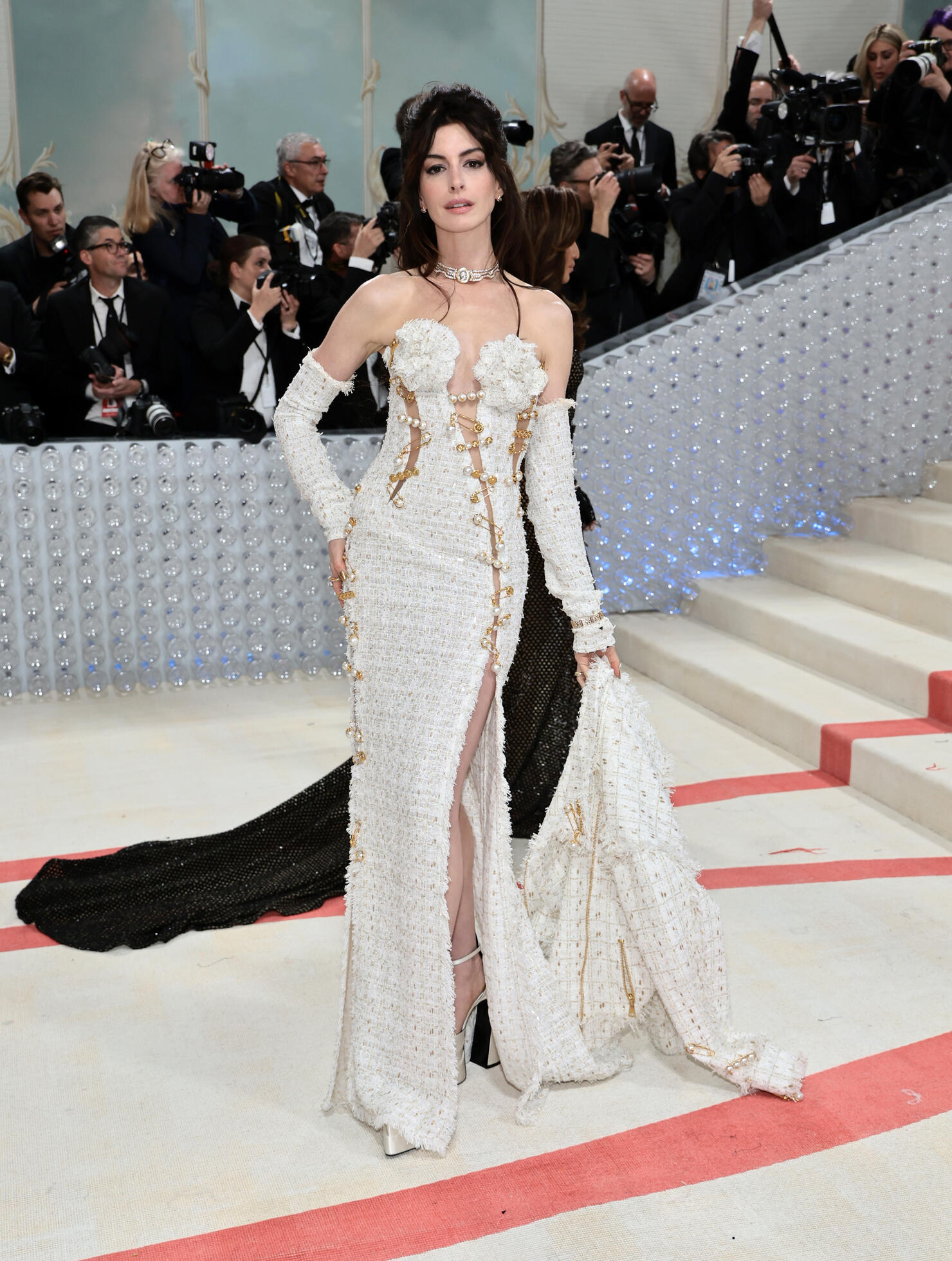 Anne Hathaway
Photo: Getty Images
104 of 151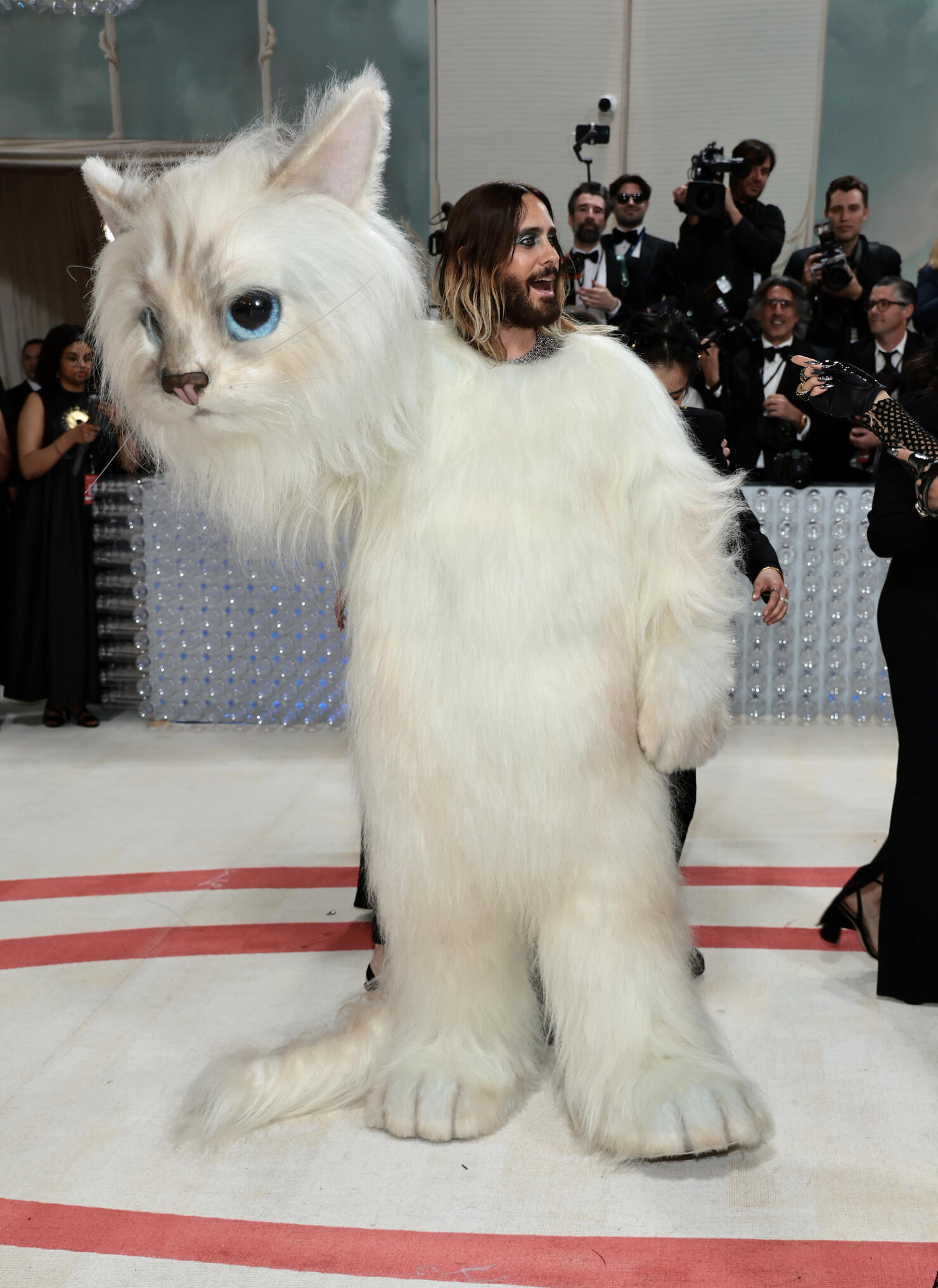 Jared Leto
Photo: Getty Images
105 of 151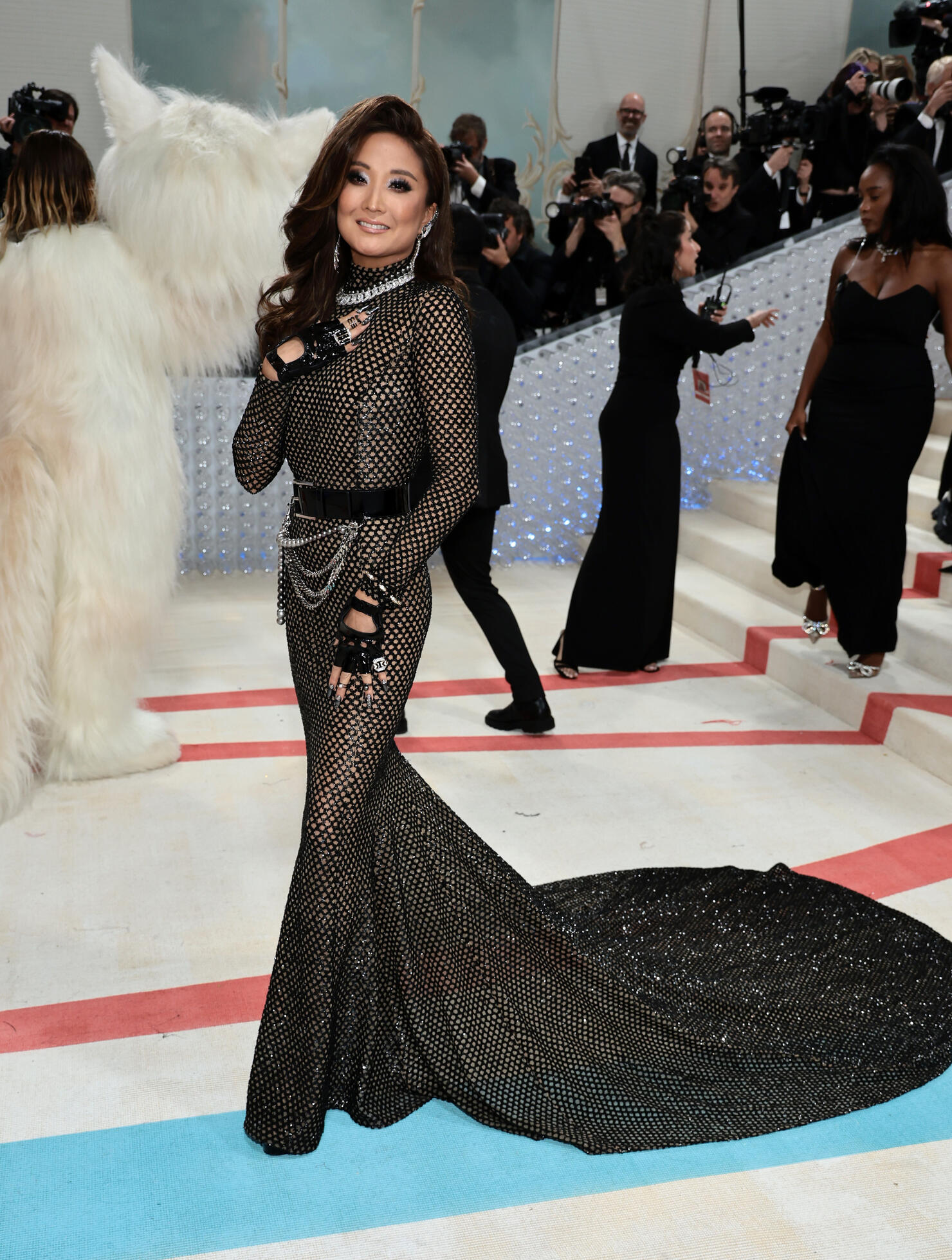 Ashley Park
Photo: Getty Images
106 of 151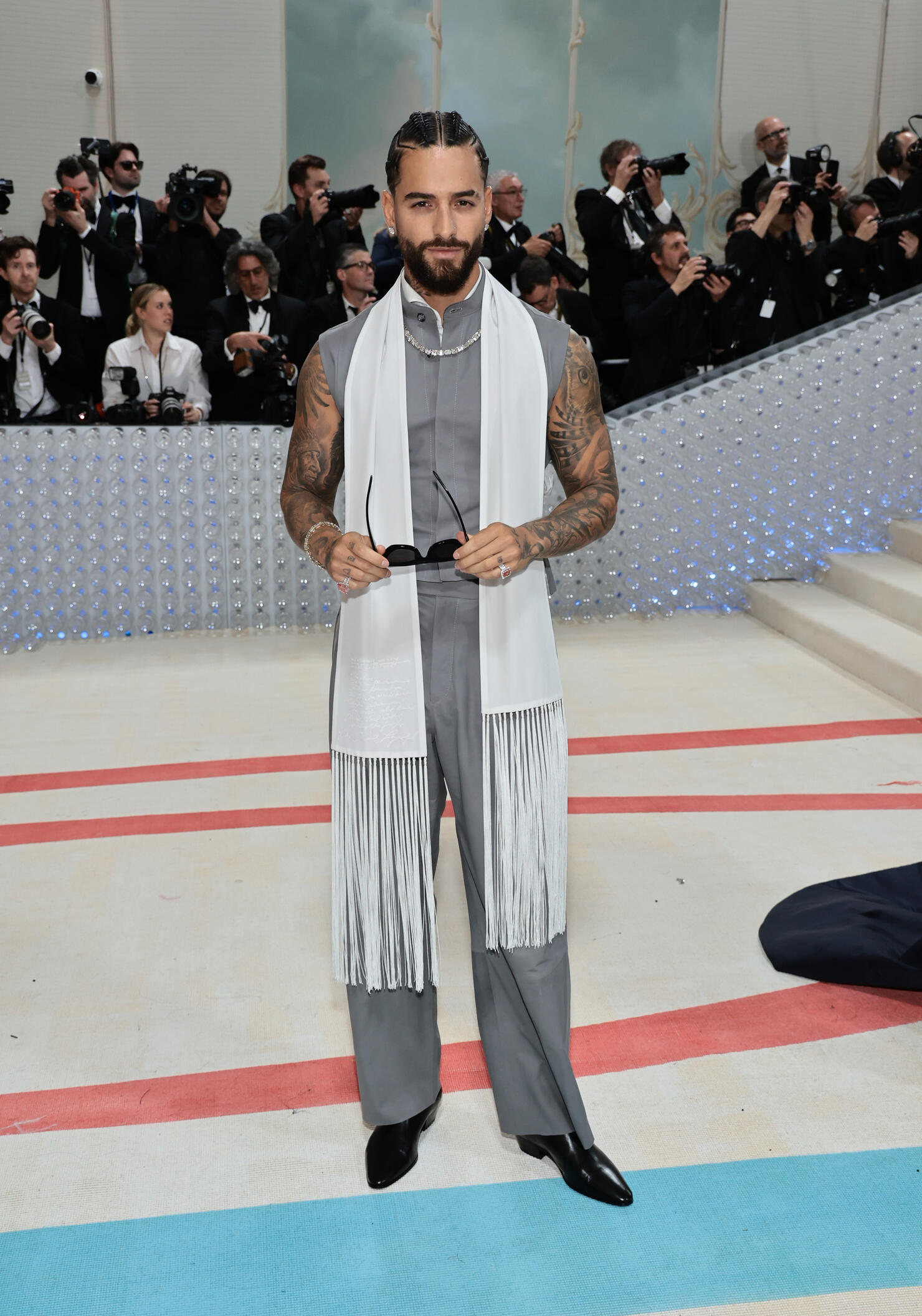 Maluma
Photo: Getty Images
107 of 151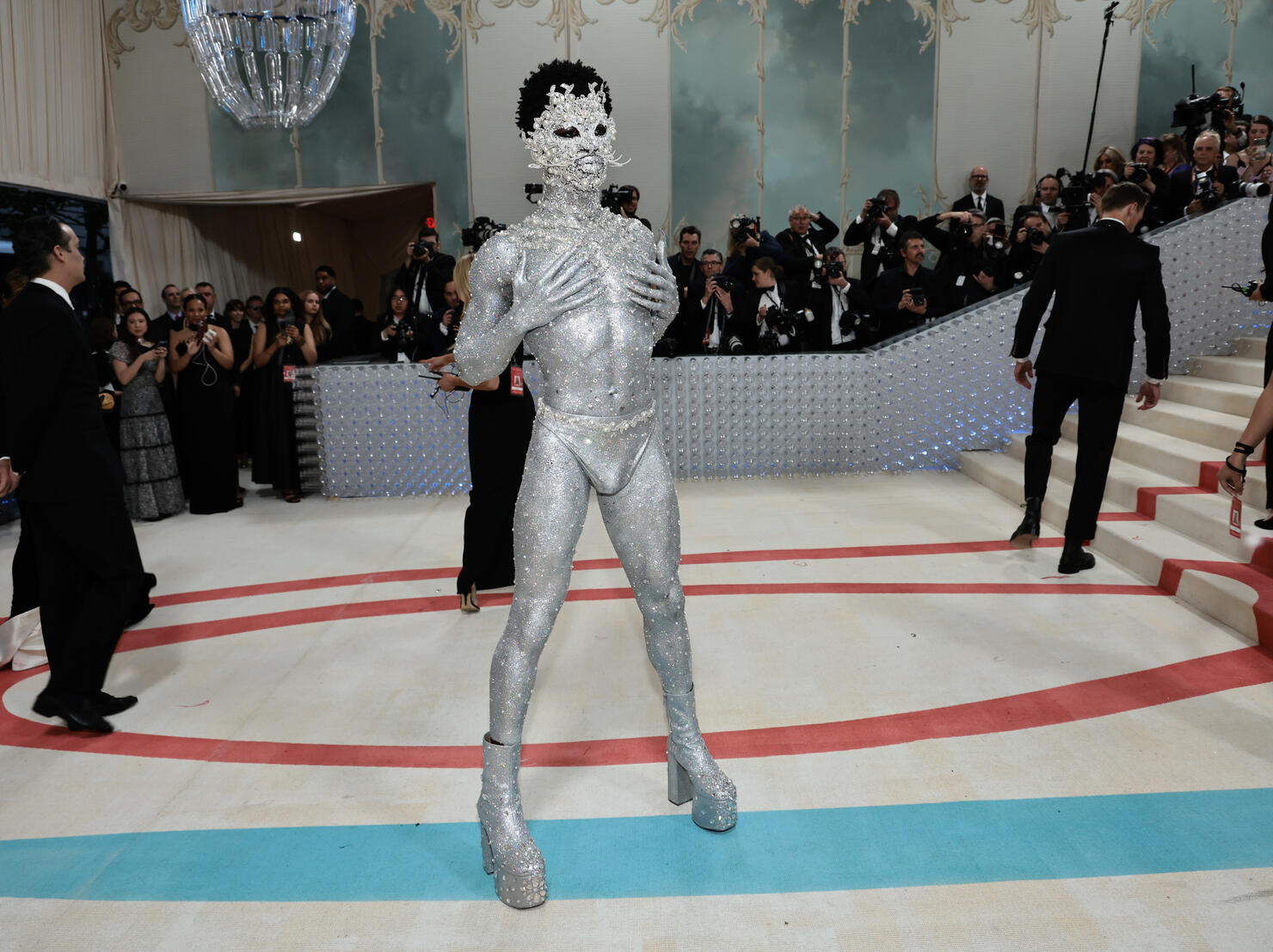 Lil Nas X
Photo: Getty Images
108 of 151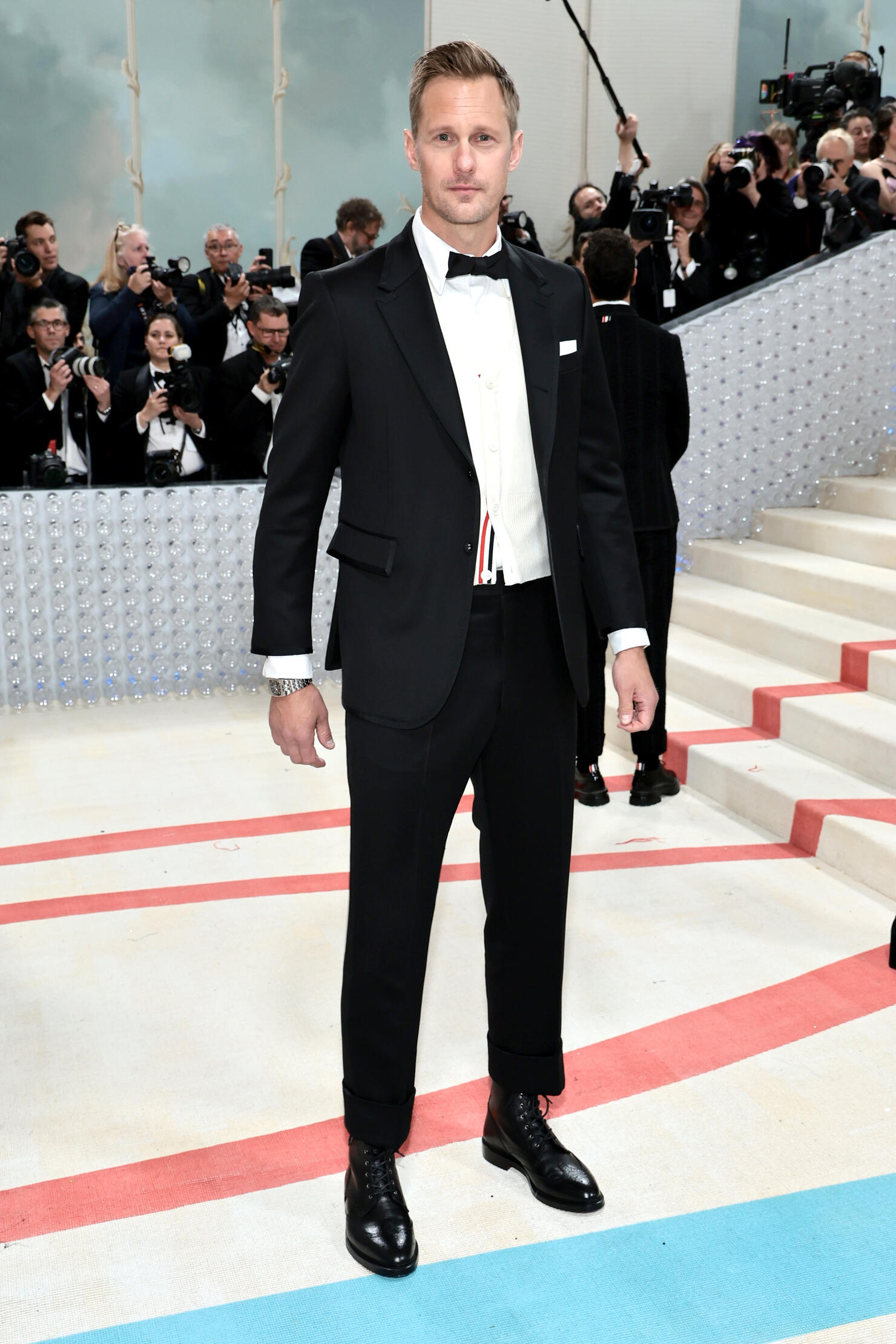 Alexander Skarsgård
Photo: Getty Images
109 of 151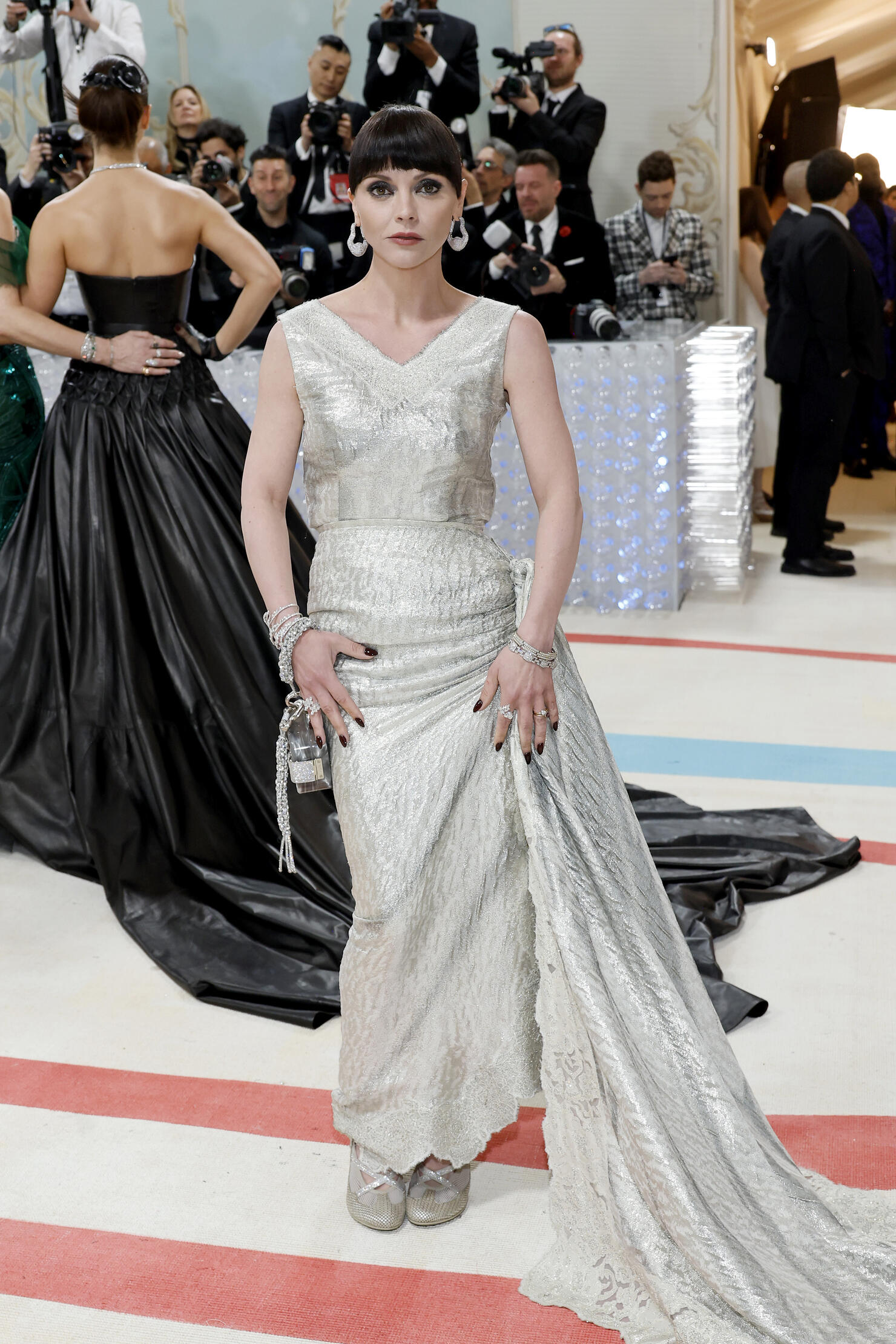 Christina Ricci
Photo: Getty Images
110 of 151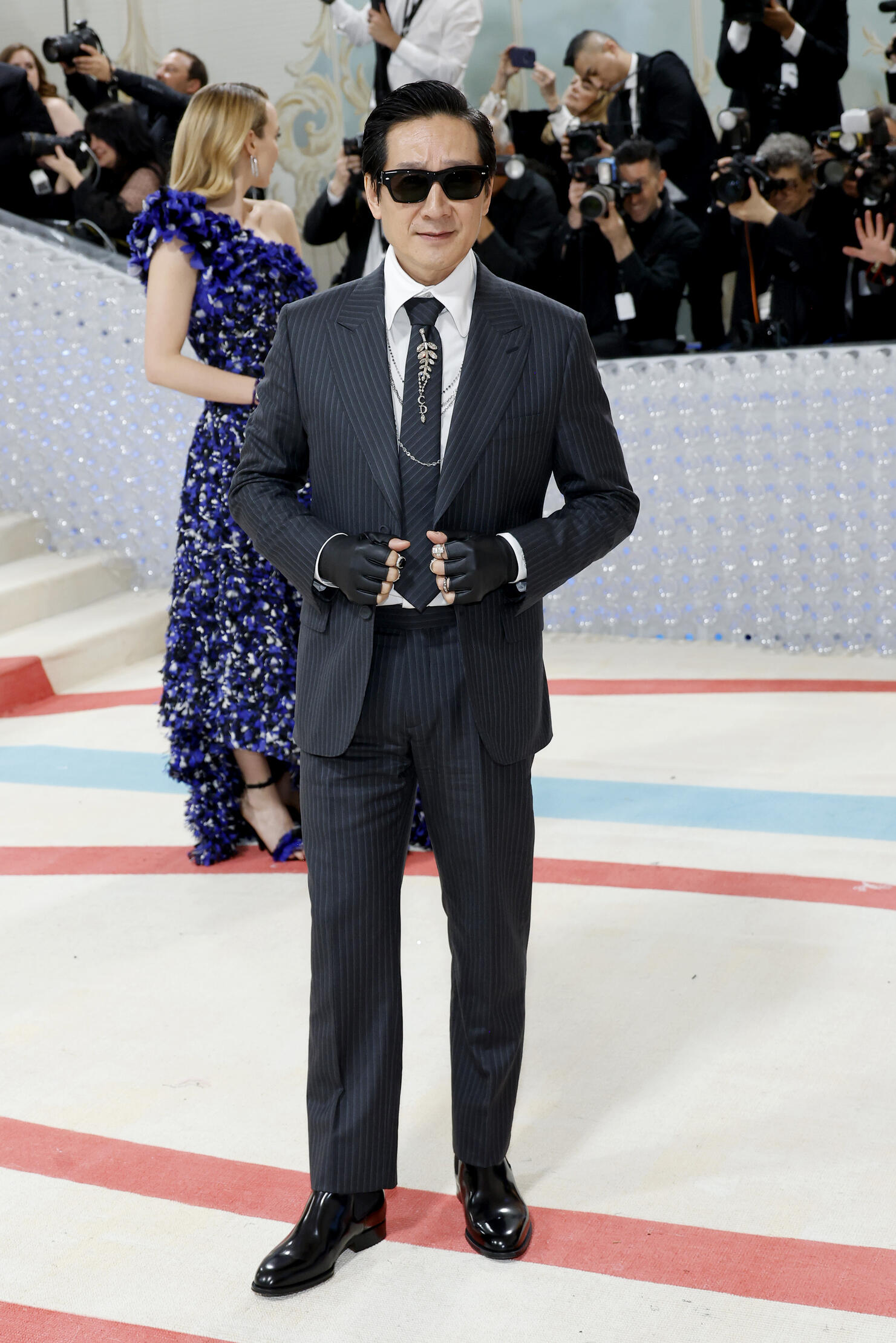 Ke Huy Quan
Photo: Getty Images
111 of 151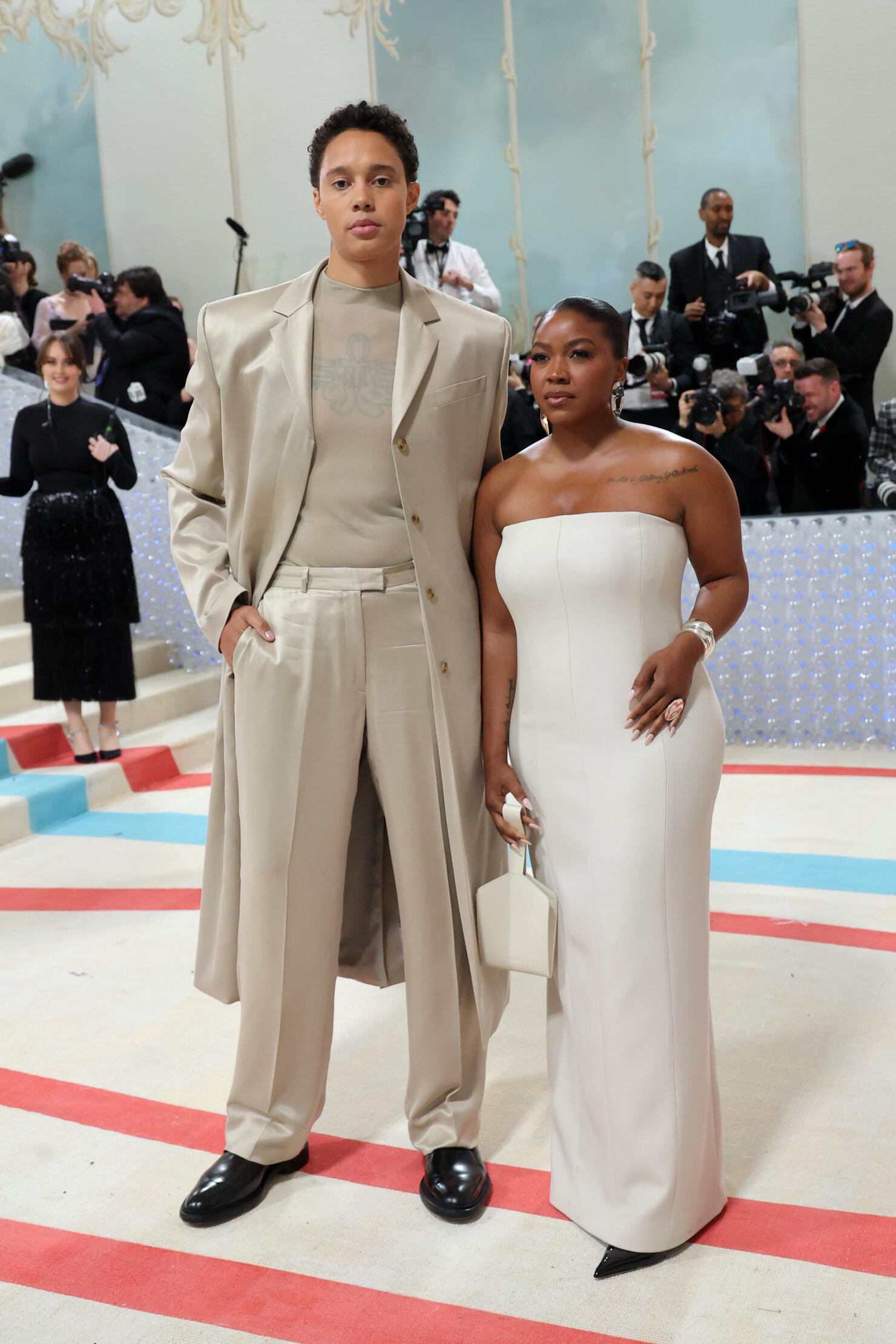 Brittney Griner and Cherelle Griner
Photo: Getty Images
112 of 151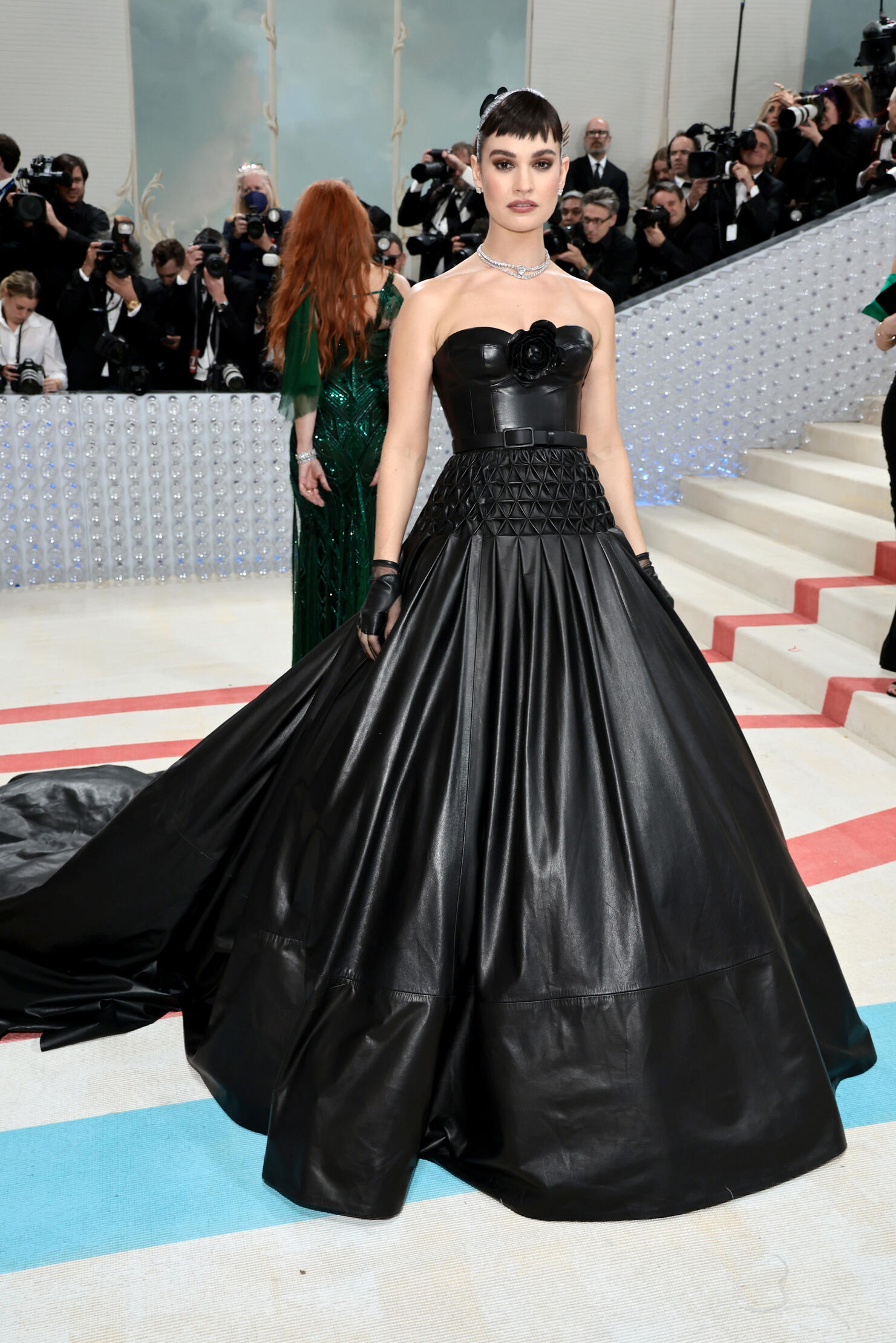 Lily James
Photo: Getty Images
113 of 151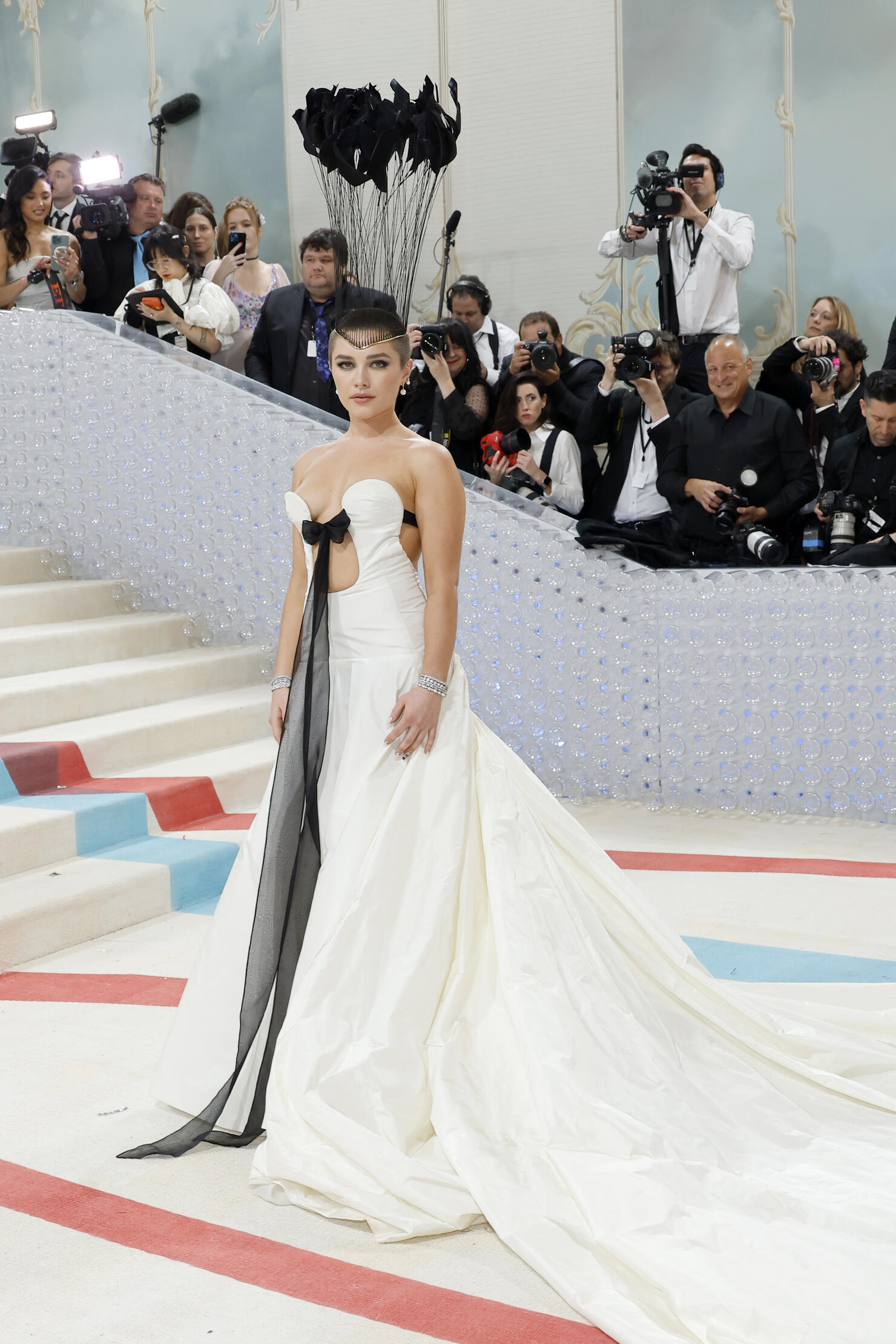 Florence Pugh
Photo: Getty Images
114 of 151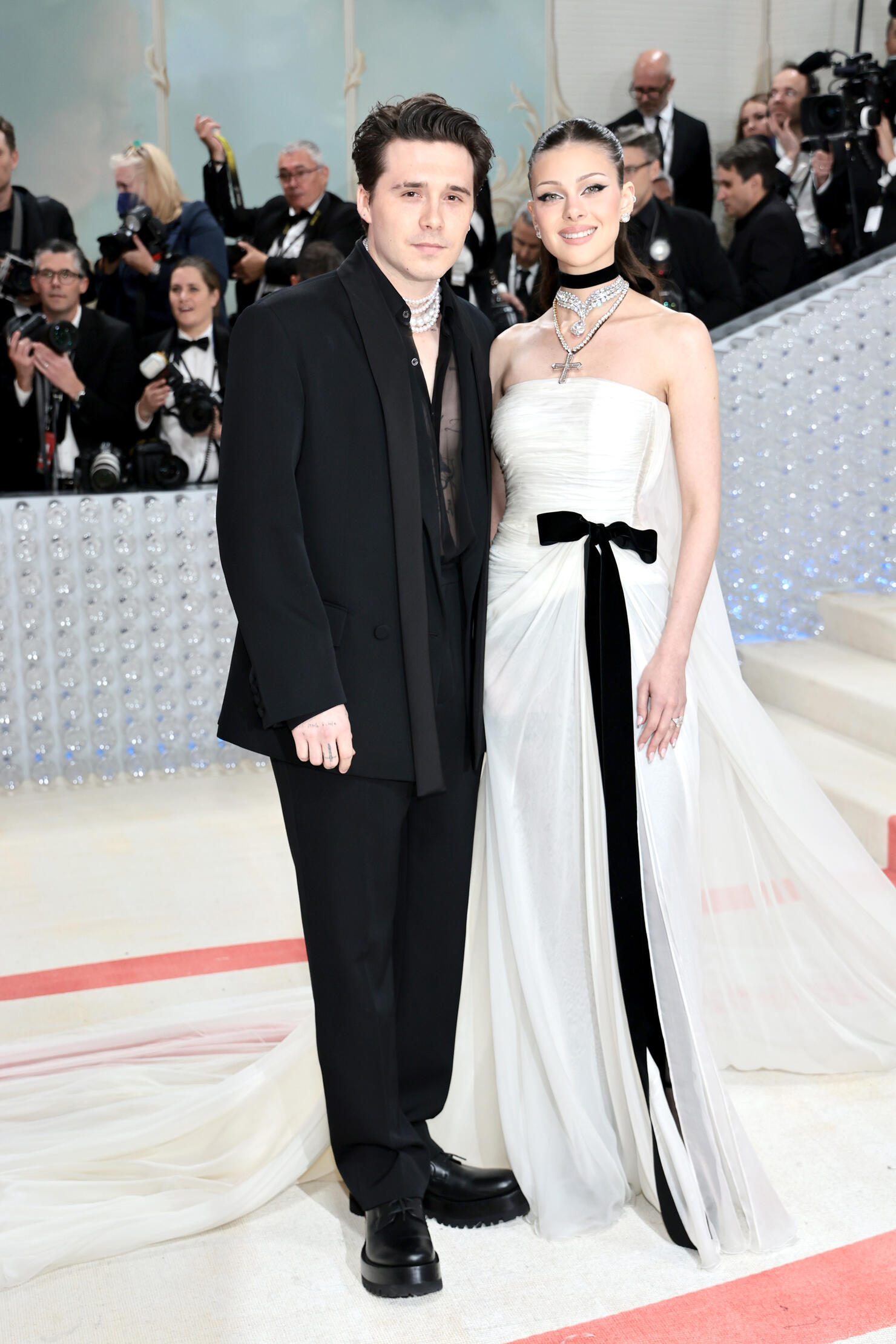 Brooklyn Beckham and Nicola Peltz Beckham
Photo: Getty Images
115 of 151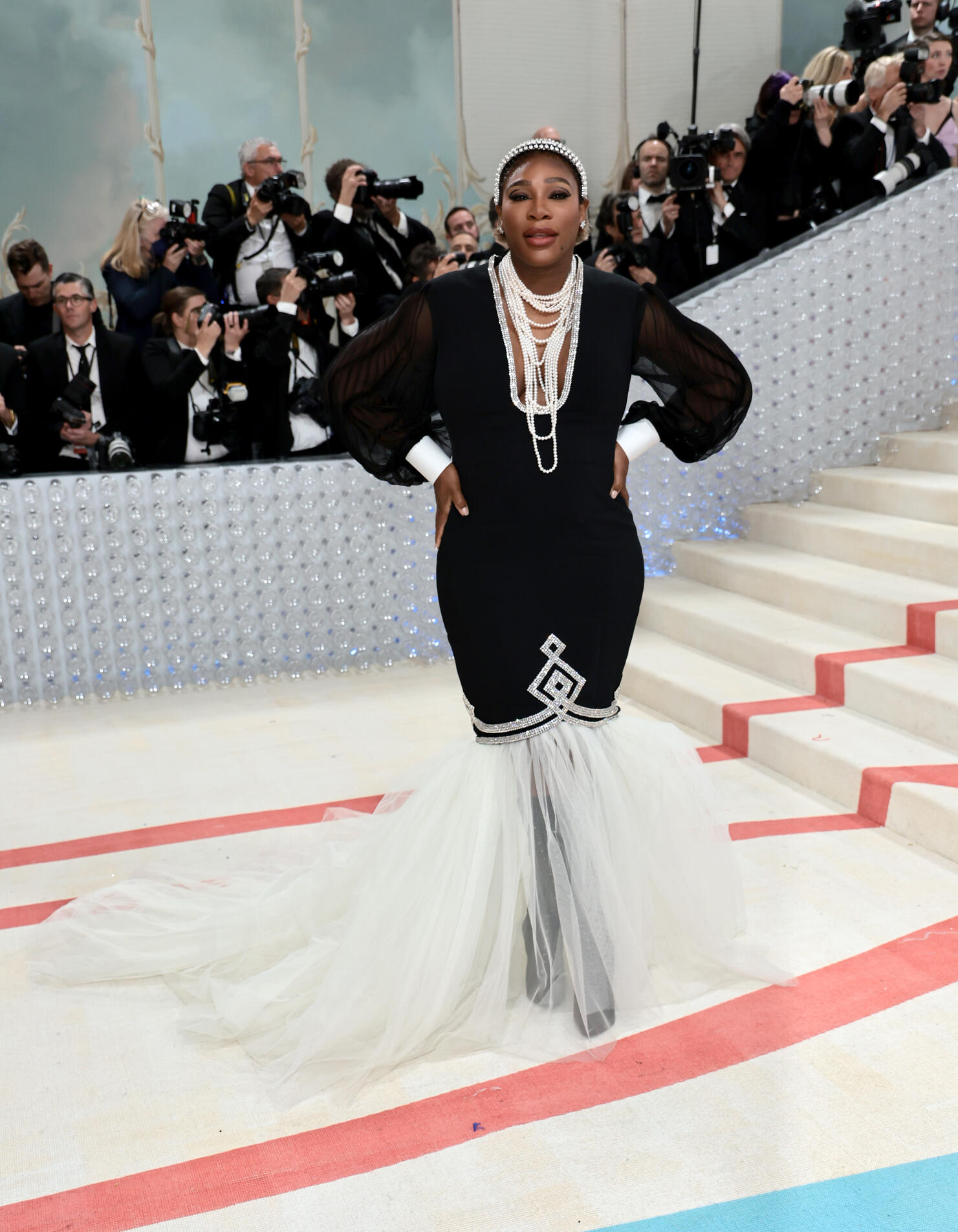 Serena Williams
Photo: Getty Images
116 of 151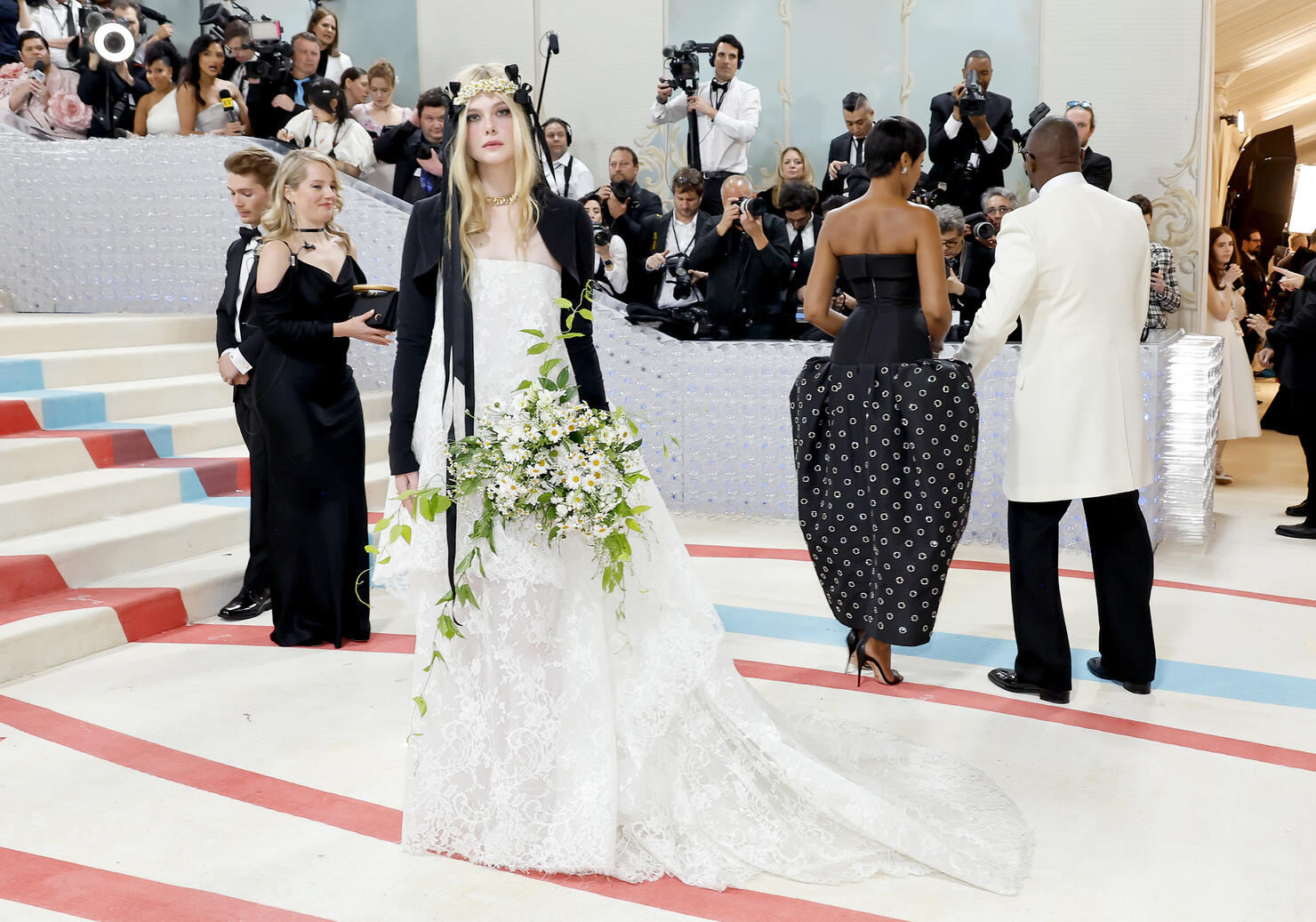 Elle Fanning
Photo: Getty Images
117 of 151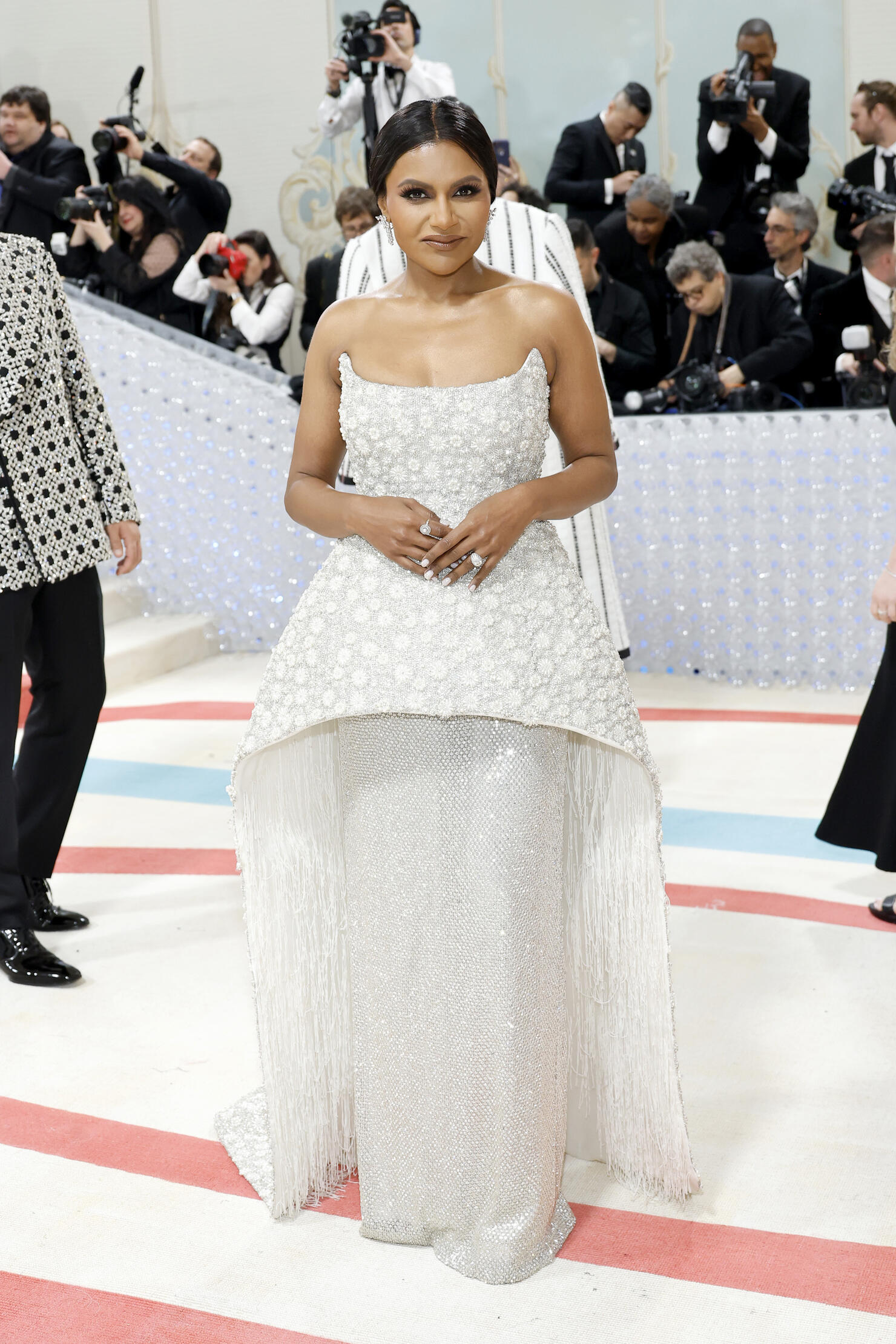 Mindy Kaling
Photo: Getty Images
118 of 151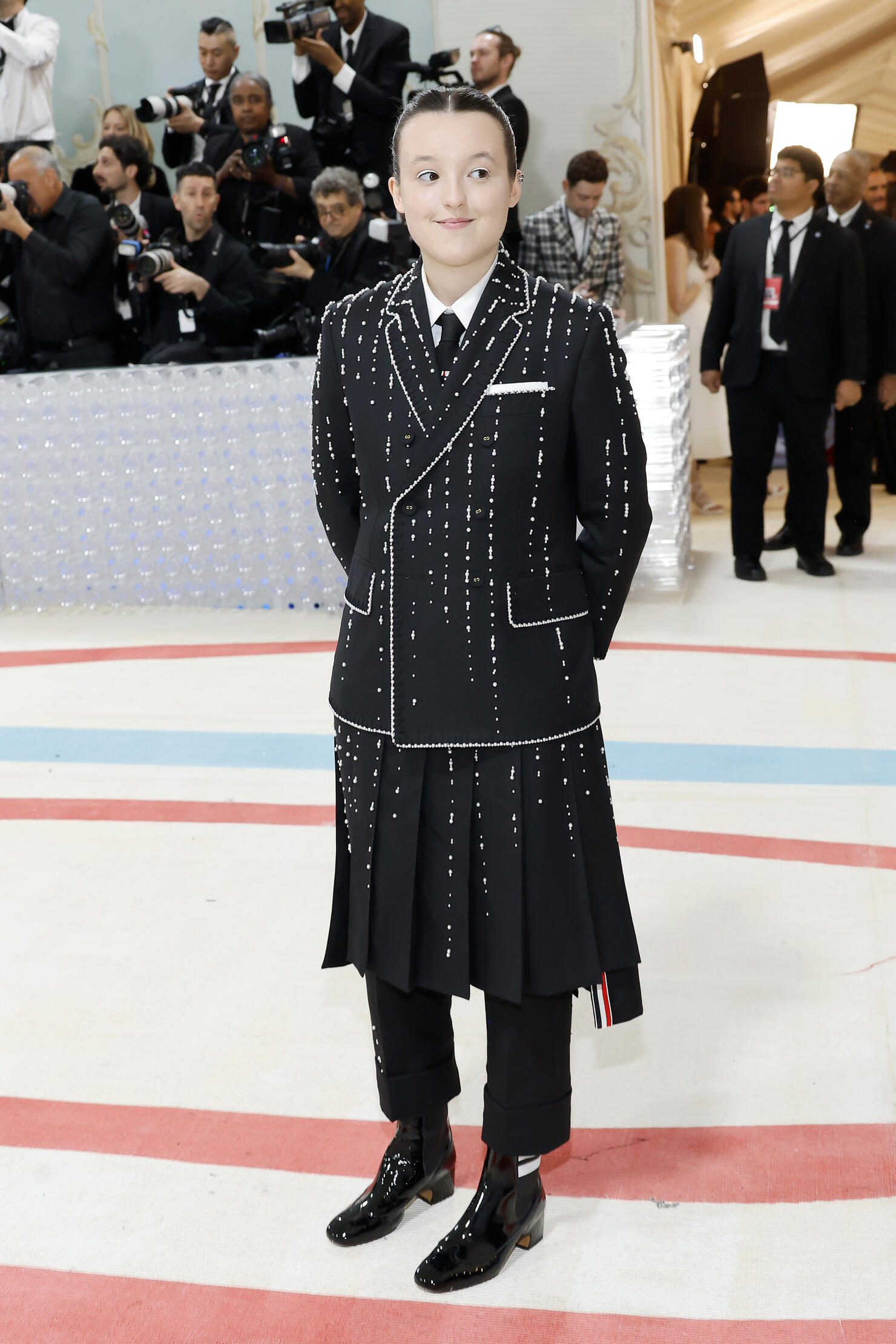 Bella Ramsey
Photo: Getty Images
119 of 151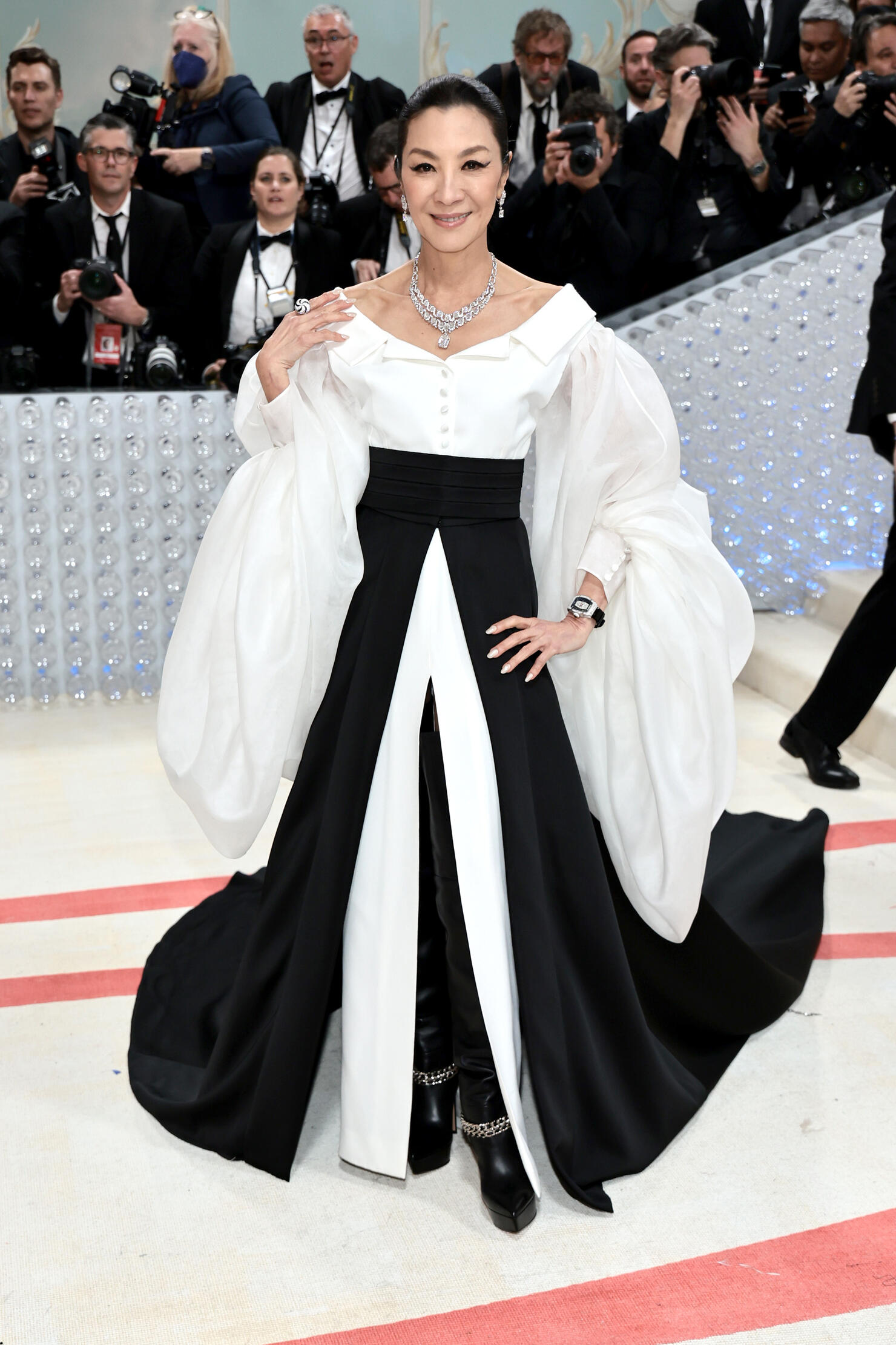 Michelle Yeoh
Photo: Getty Images
120 of 151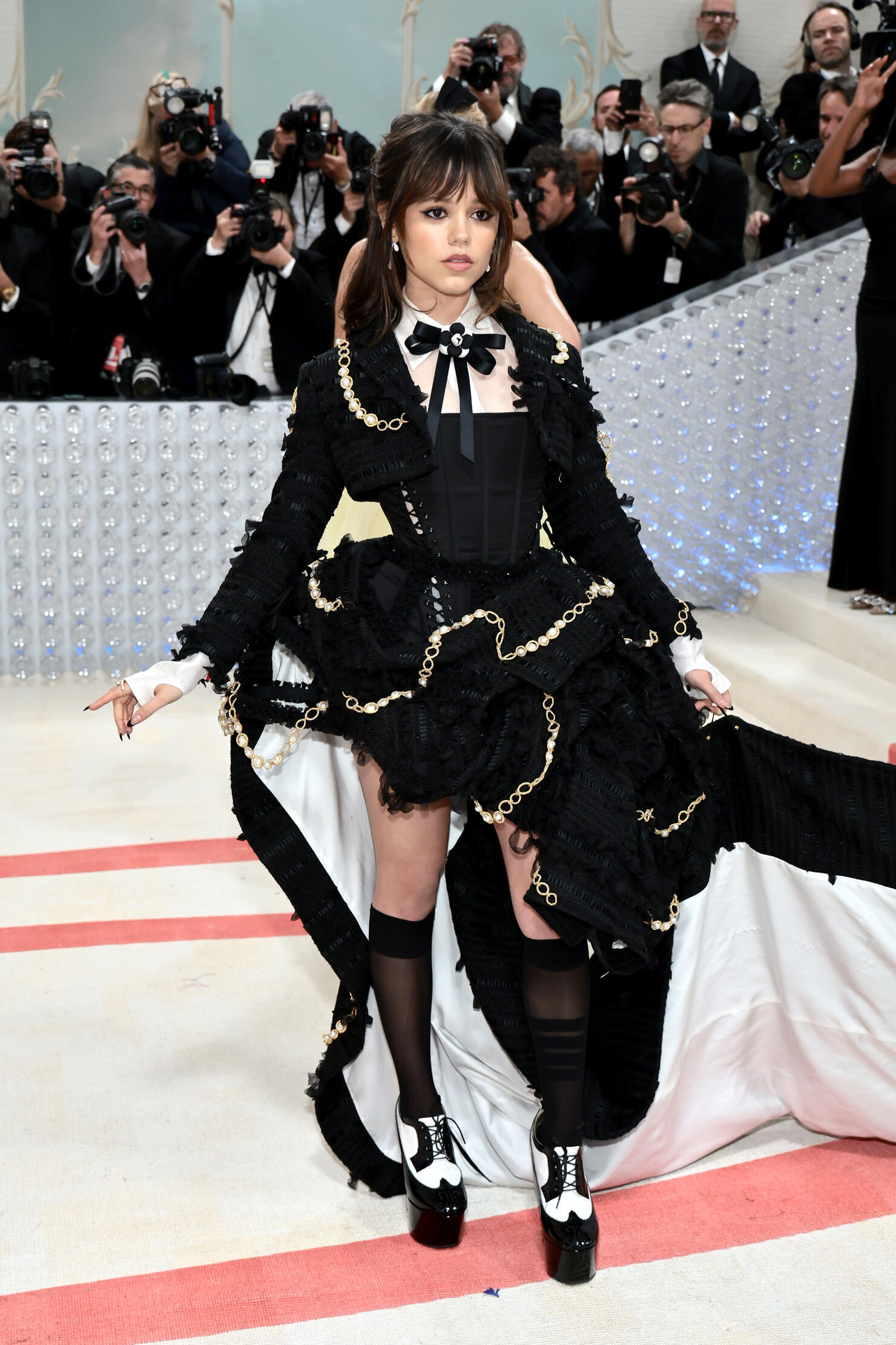 Jenna Ortega
Photo: Getty Images
121 of 151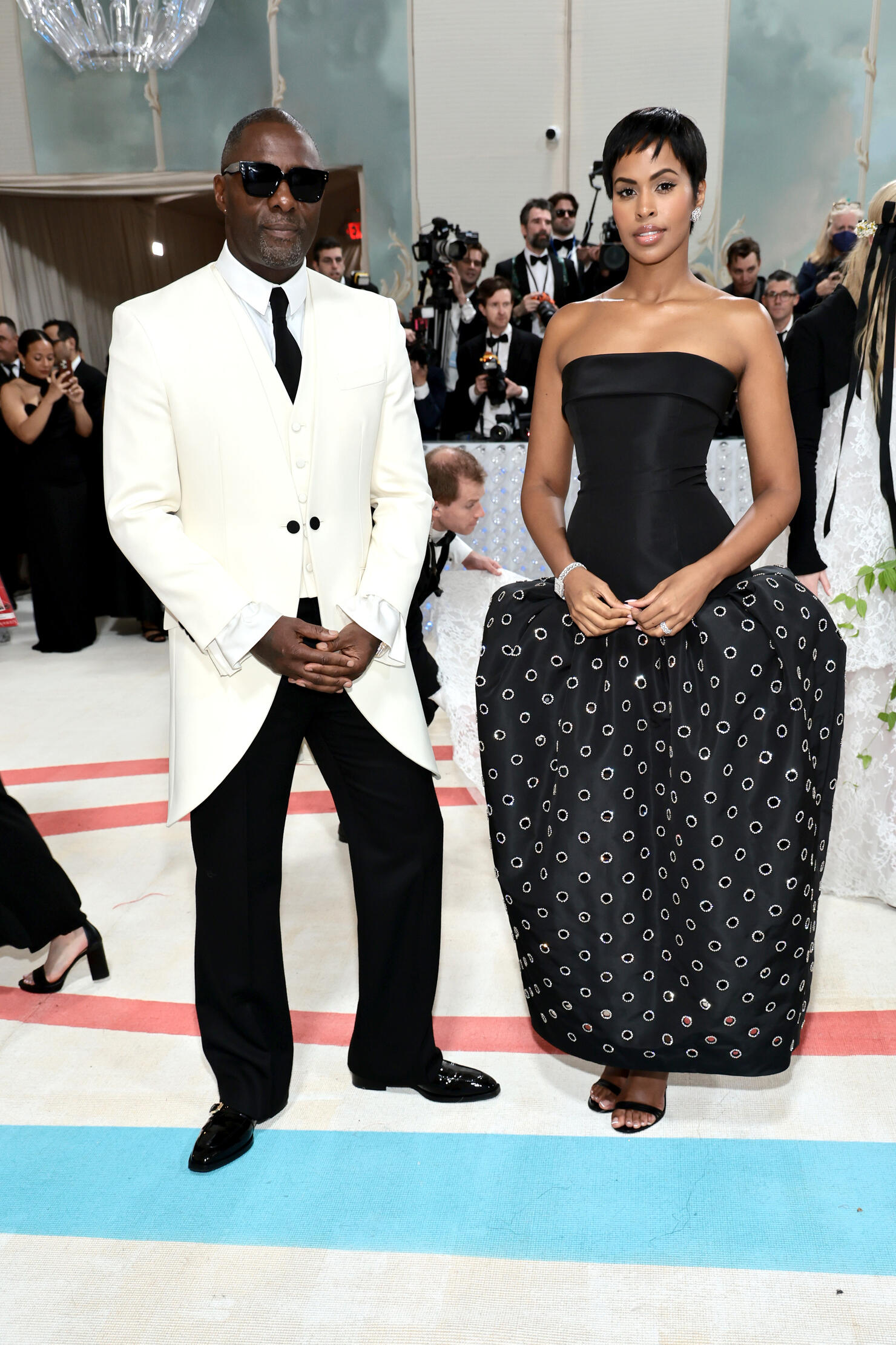 Idris Elba and Sabrina Dhowre Elba
Photo: Getty Images
122 of 151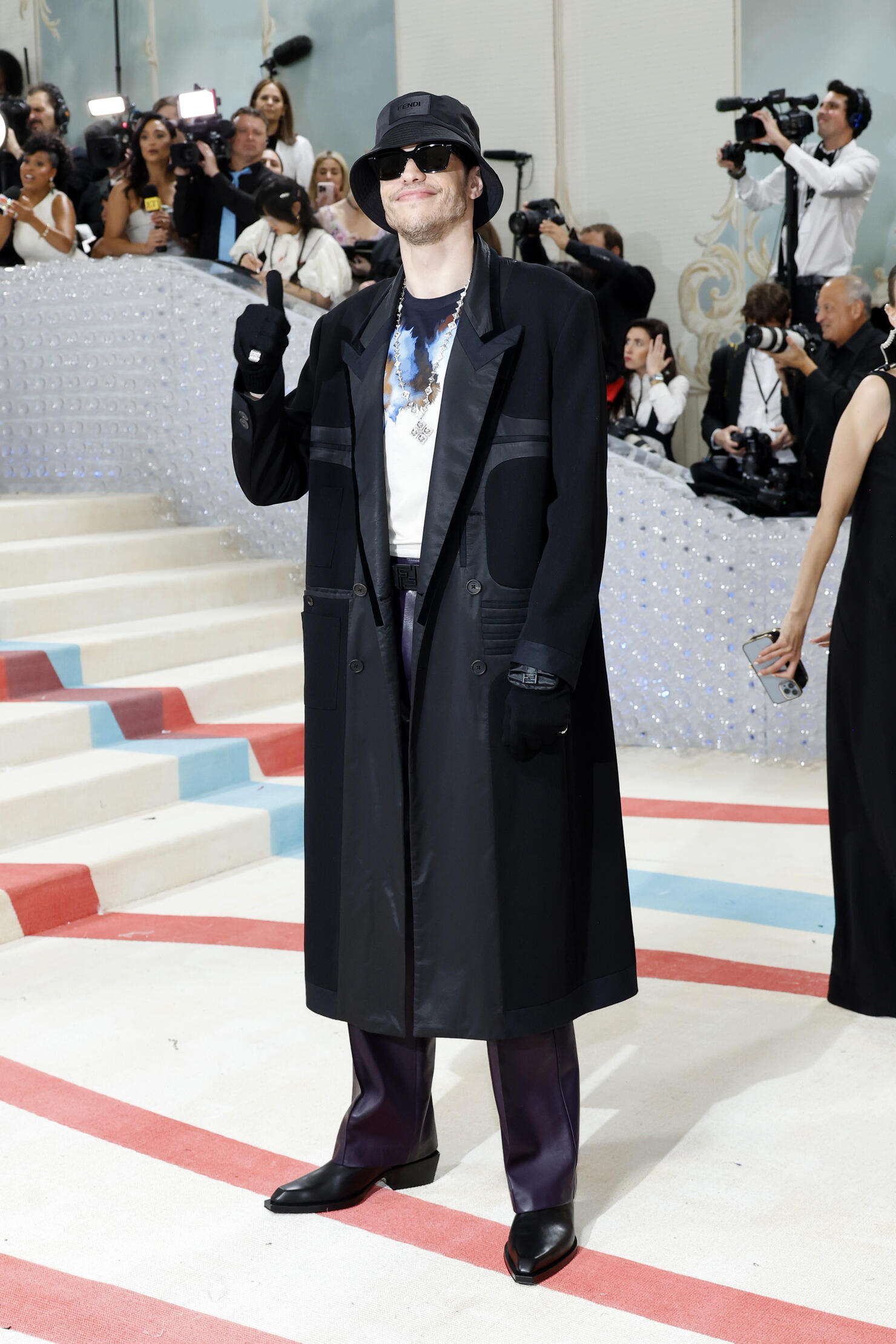 Pete Davidson
Photo: Getty Images
123 of 151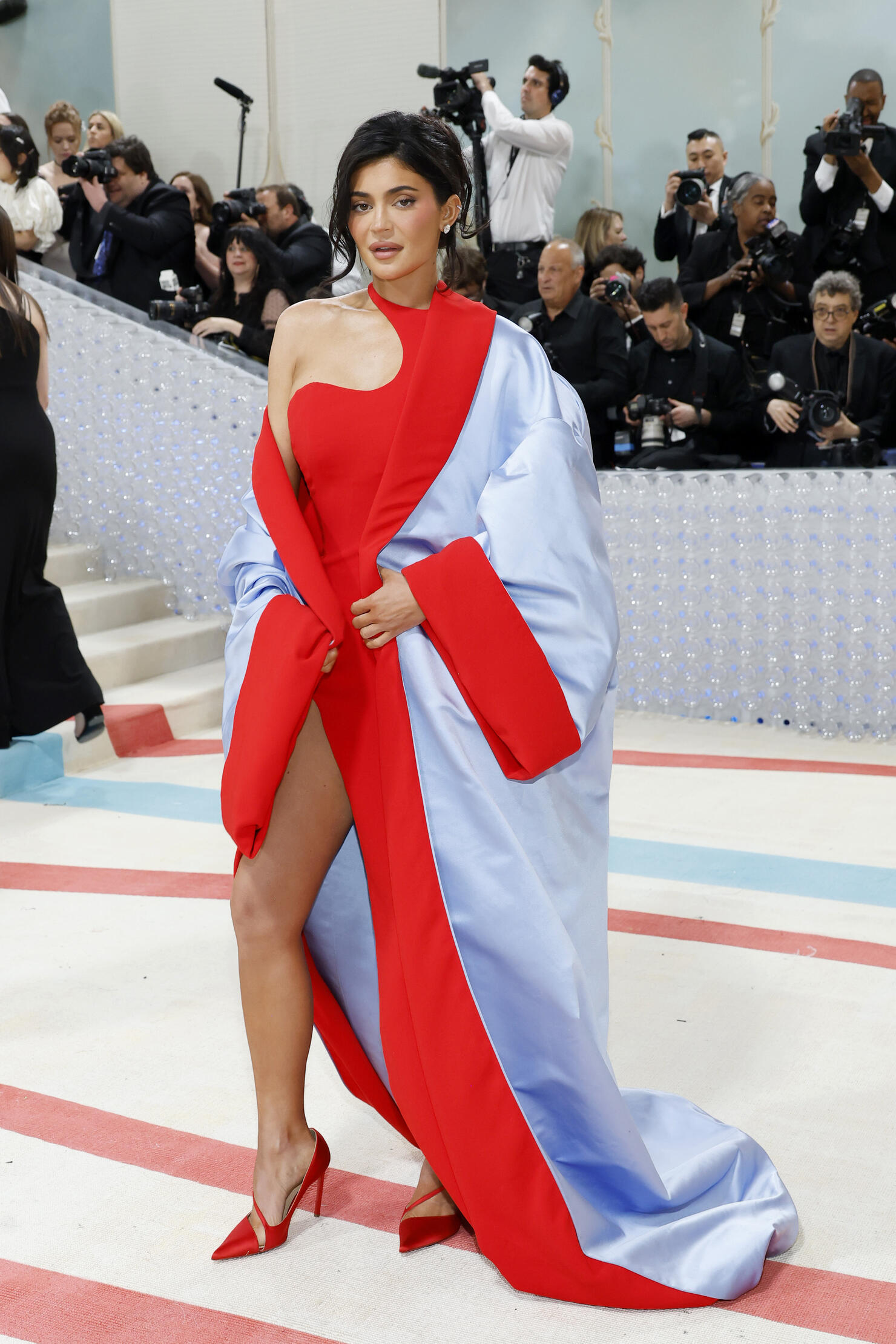 Kylie Jenner
Photo: Getty Images
124 of 151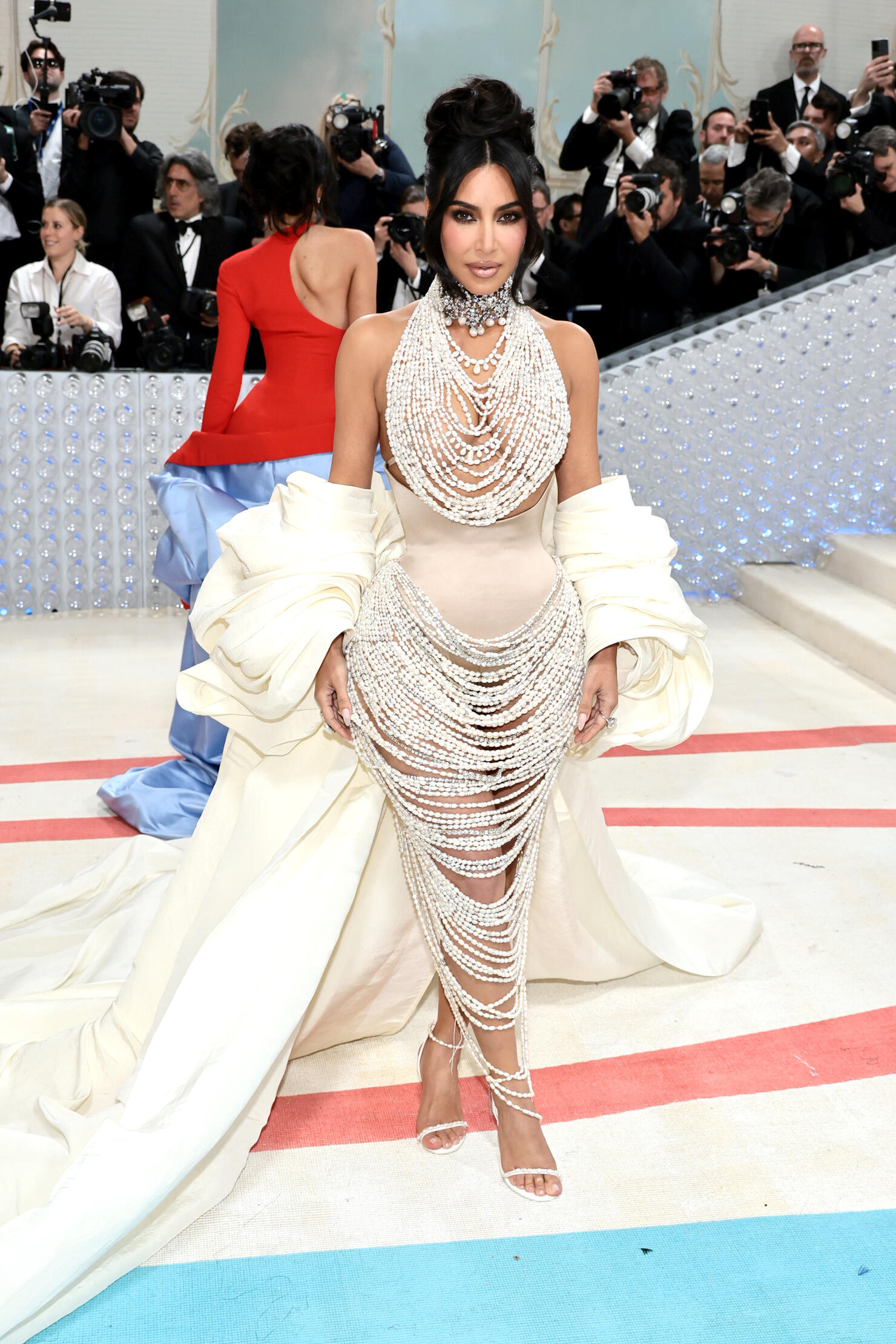 Kim Kardashian
Photo: Getty Images
125 of 151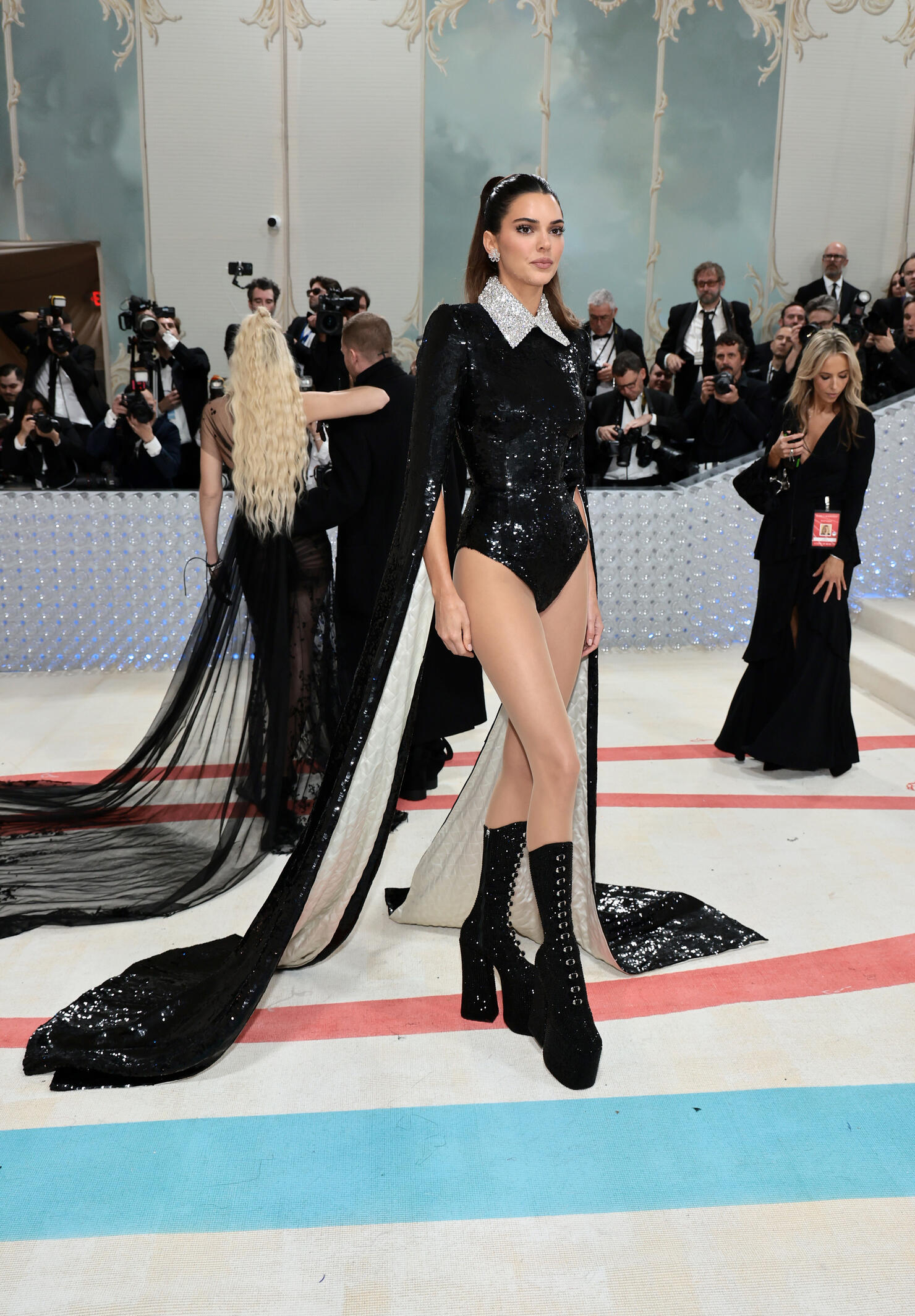 Kendall Jenner
Photo: Getty Images
126 of 151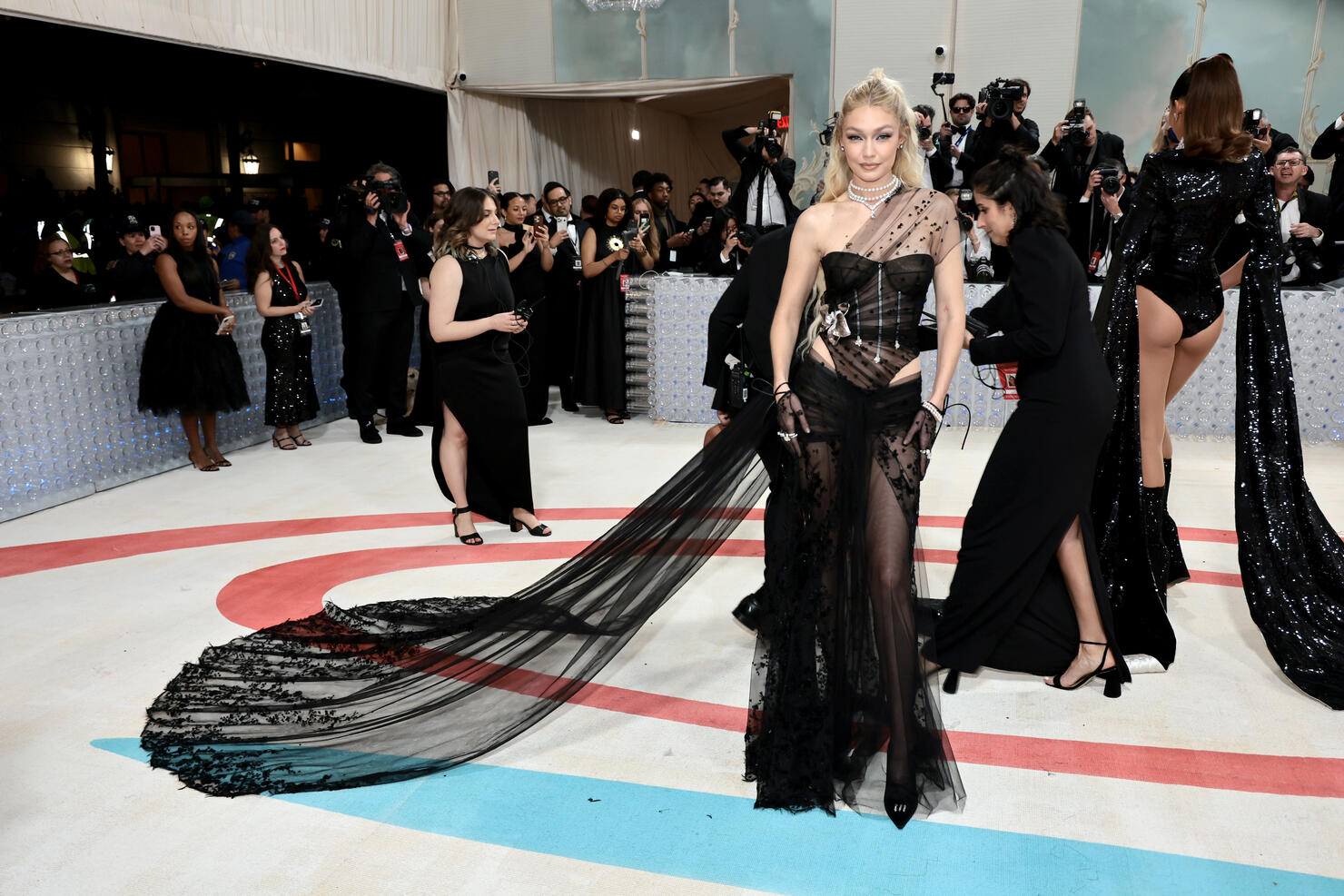 Gigi Hadid
Photo: Getty Images
127 of 151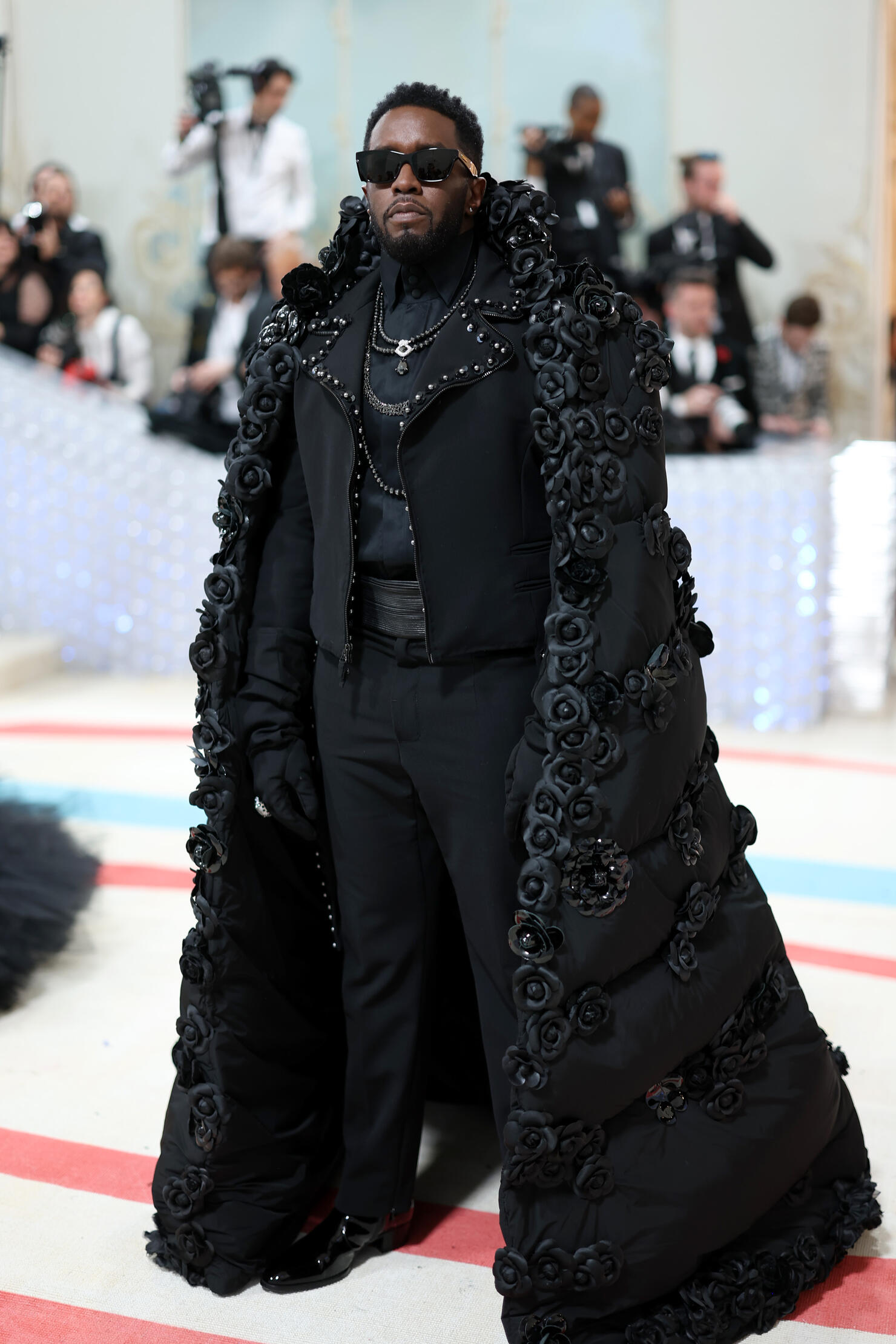 Sean 'Diddy' Combs
Photo: Getty Images
128 of 151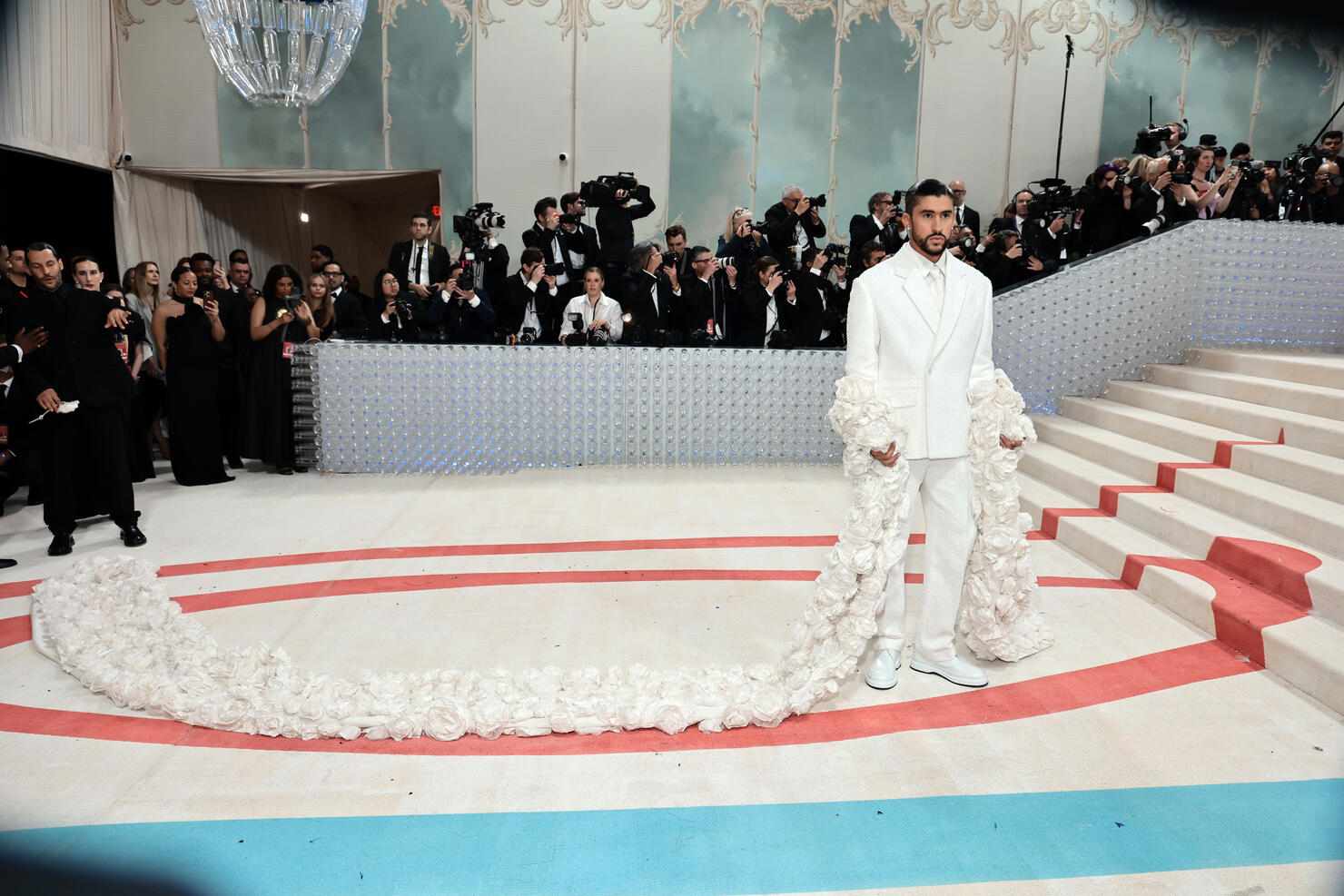 Bad Bunny
Photo: Getty Images
129 of 151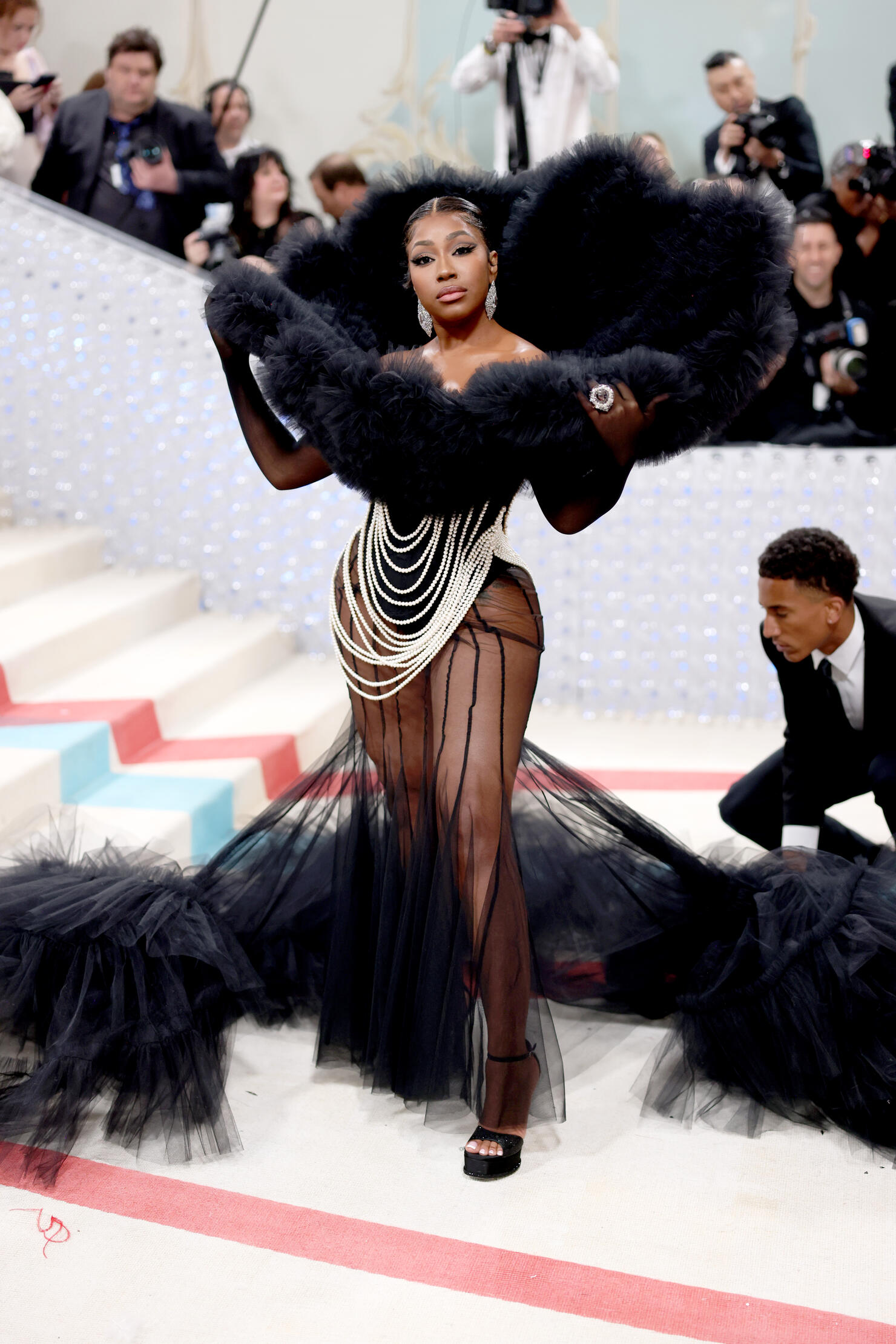 Yung Miami
Photo: Getty Images
130 of 151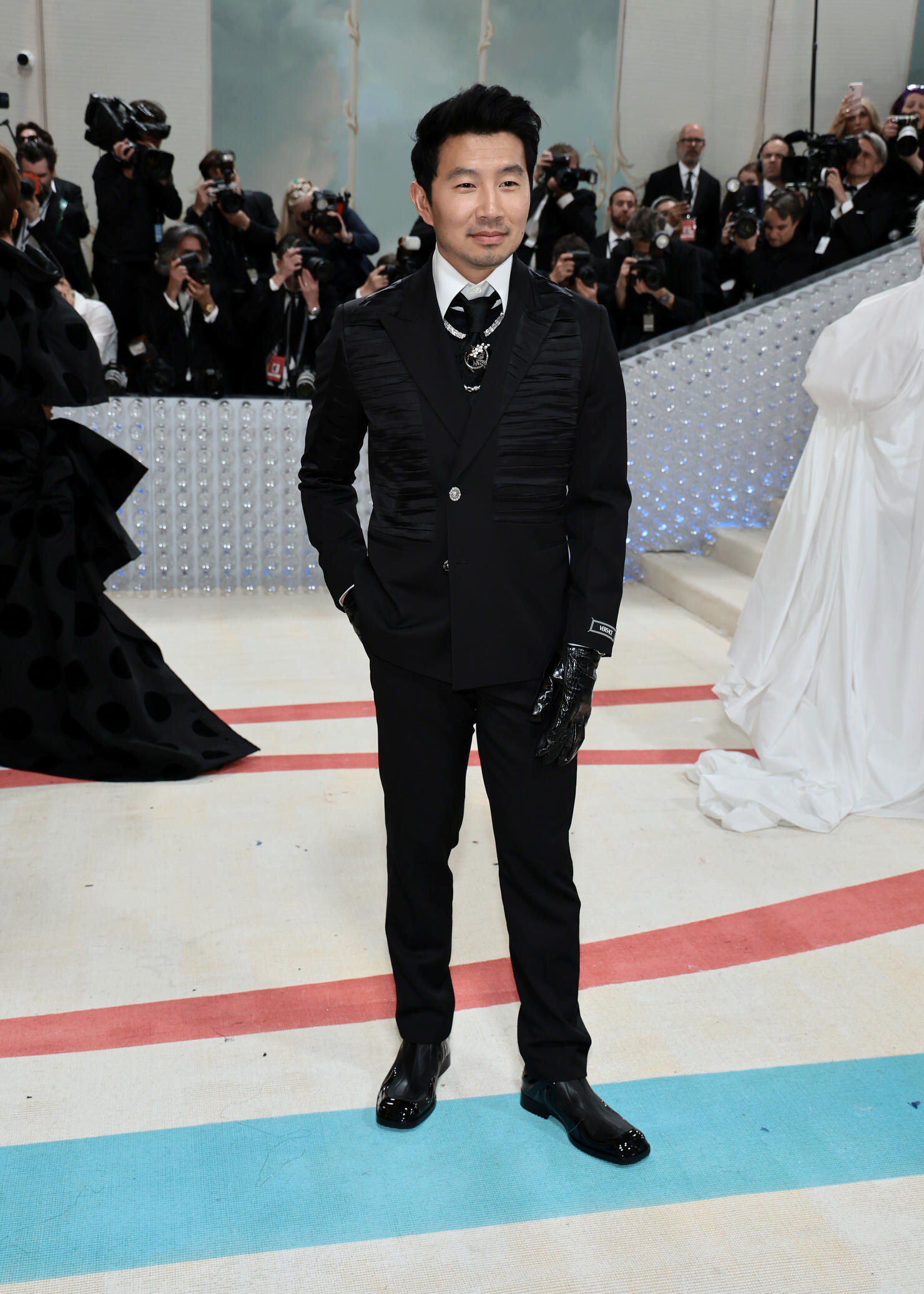 Simu Liu
Photo: Getty Images
131 of 151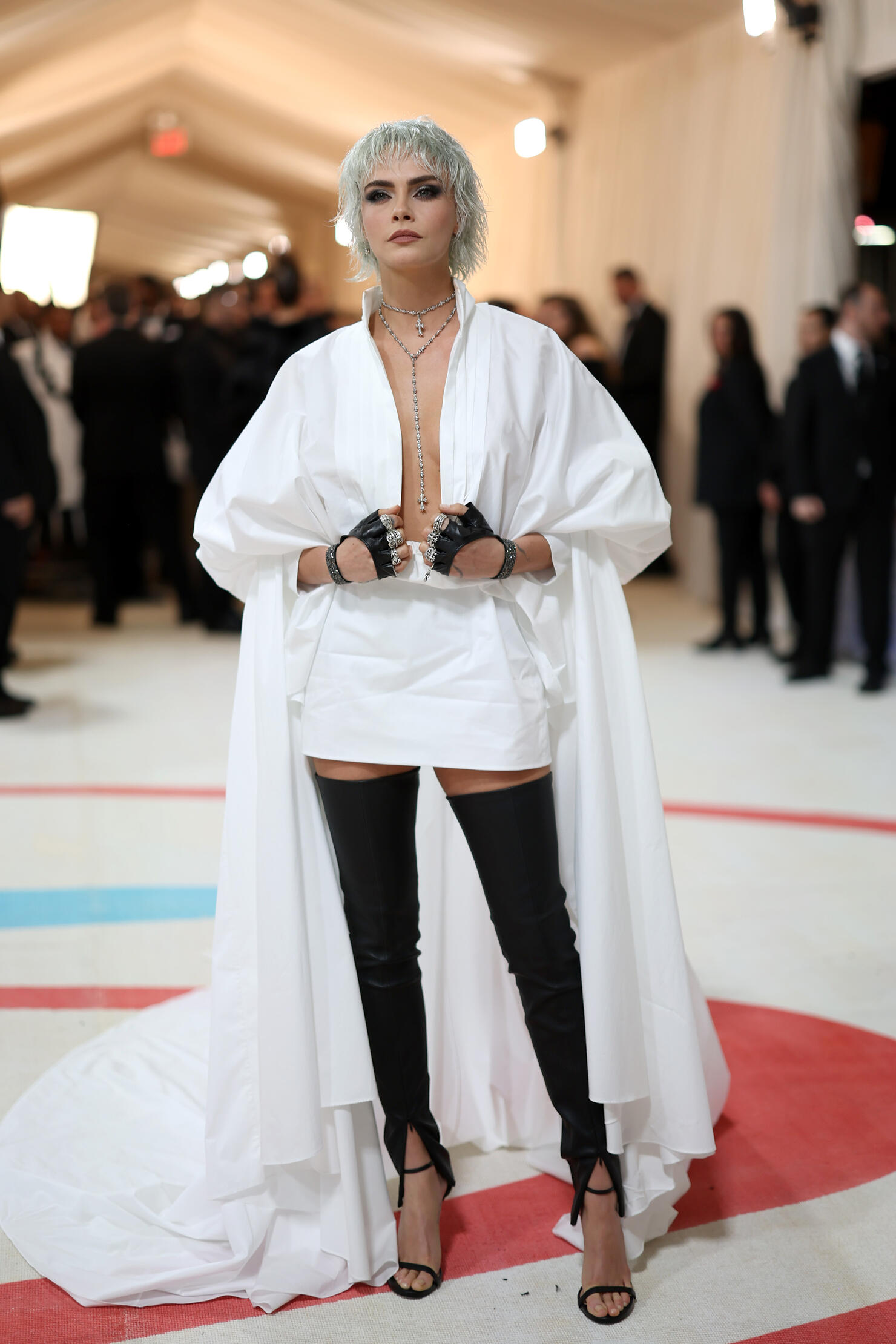 Cara Delevingne
Photo: Getty Images
132 of 151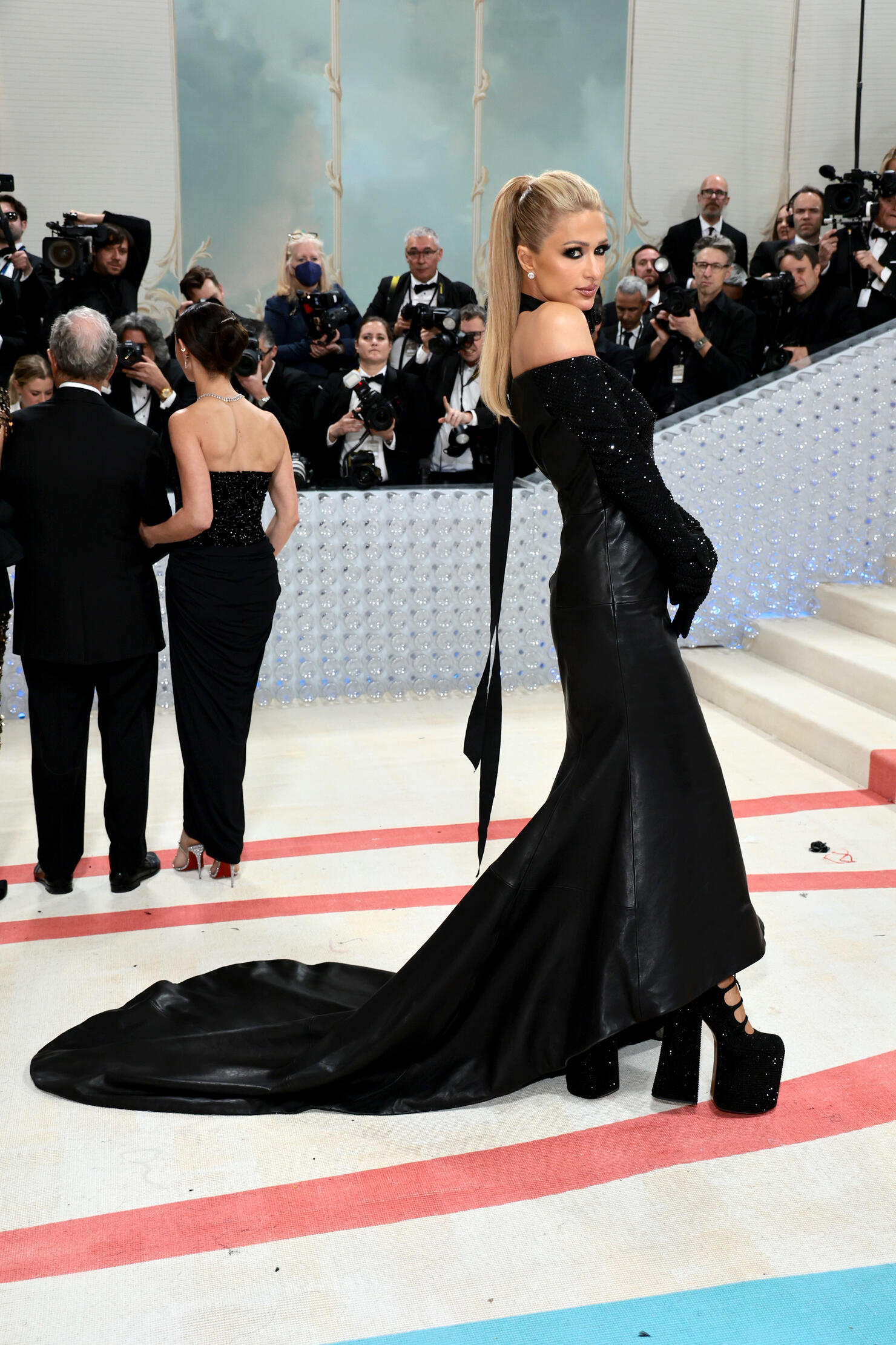 Paris Hilton
Photo: Getty Images
133 of 151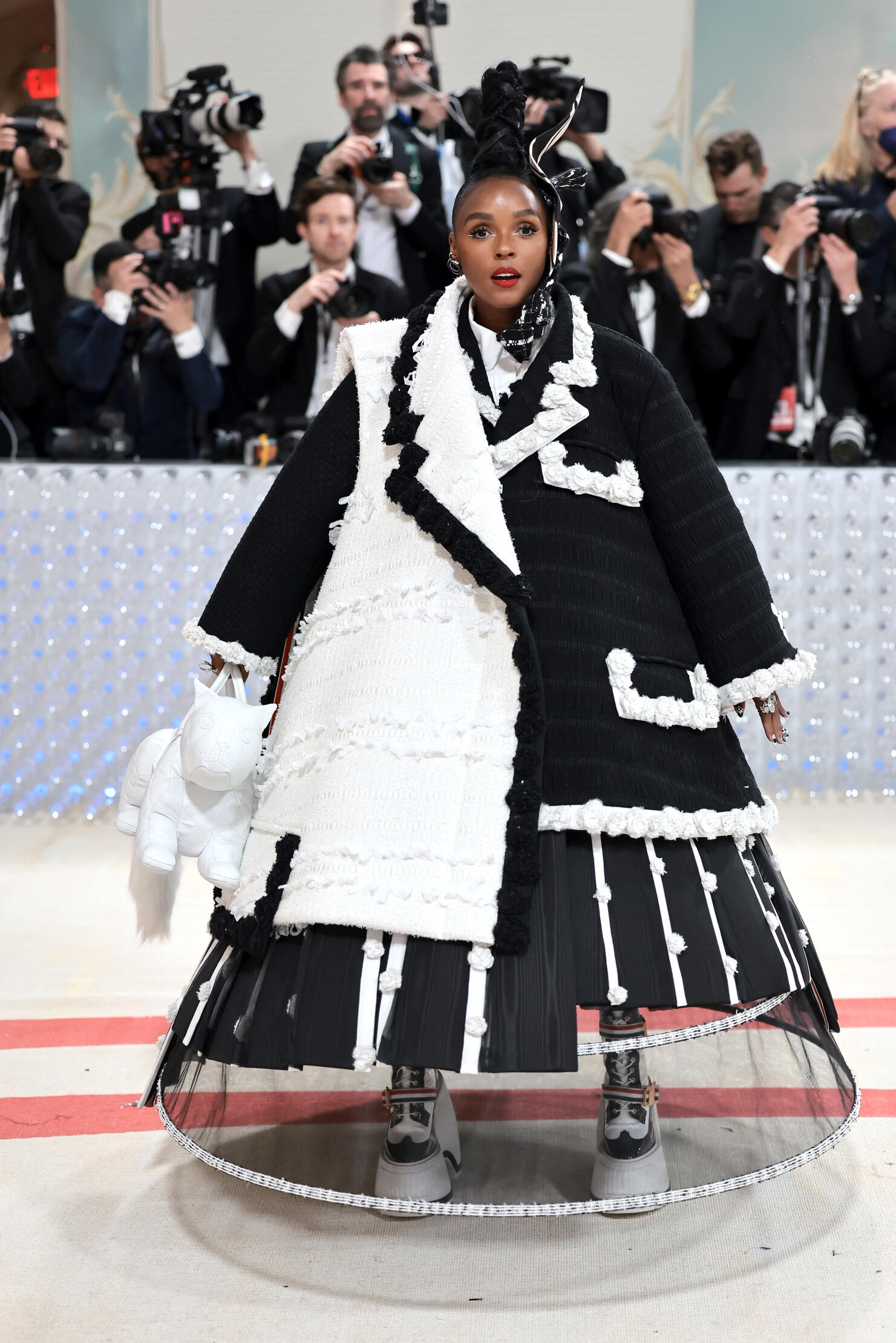 Janelle Monáe
Photo: Getty Images
134 of 151
Jennifer Lopez
Photo: Getty Images
135 of 151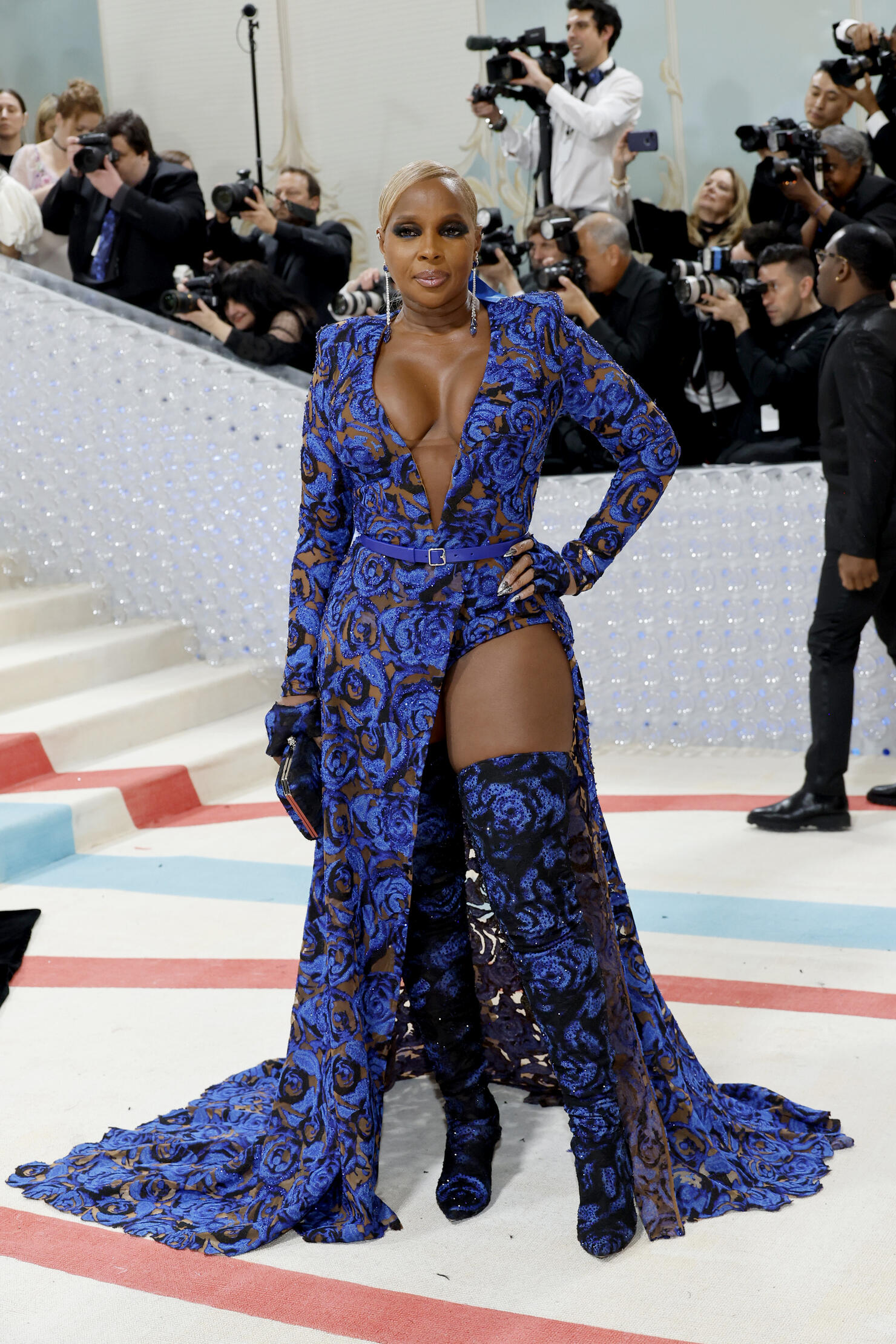 Mary J. Blige
Photo: Getty Images
136 of 151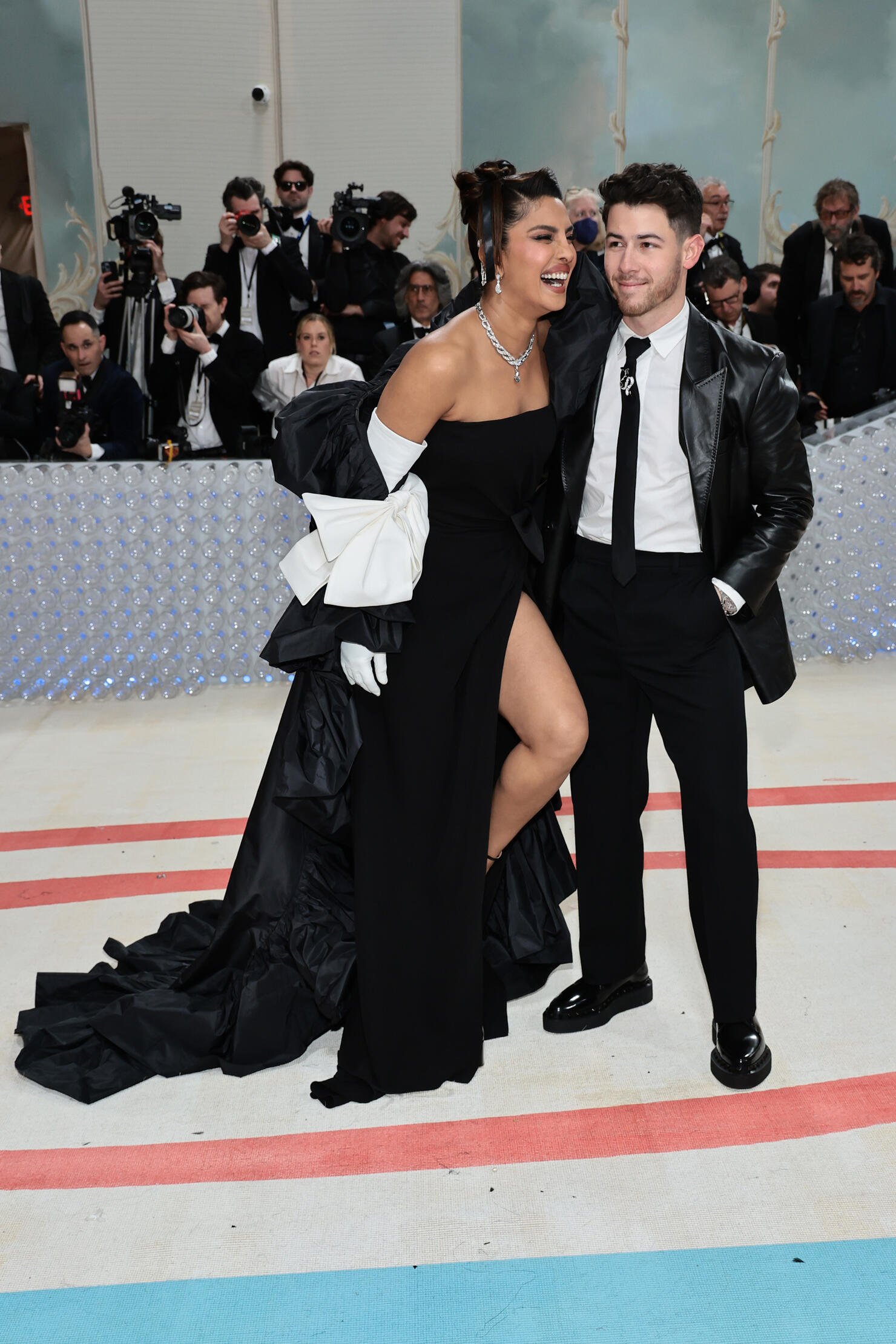 Priyanka Chopra and Nick Jonas
Photo: Getty Images
137 of 151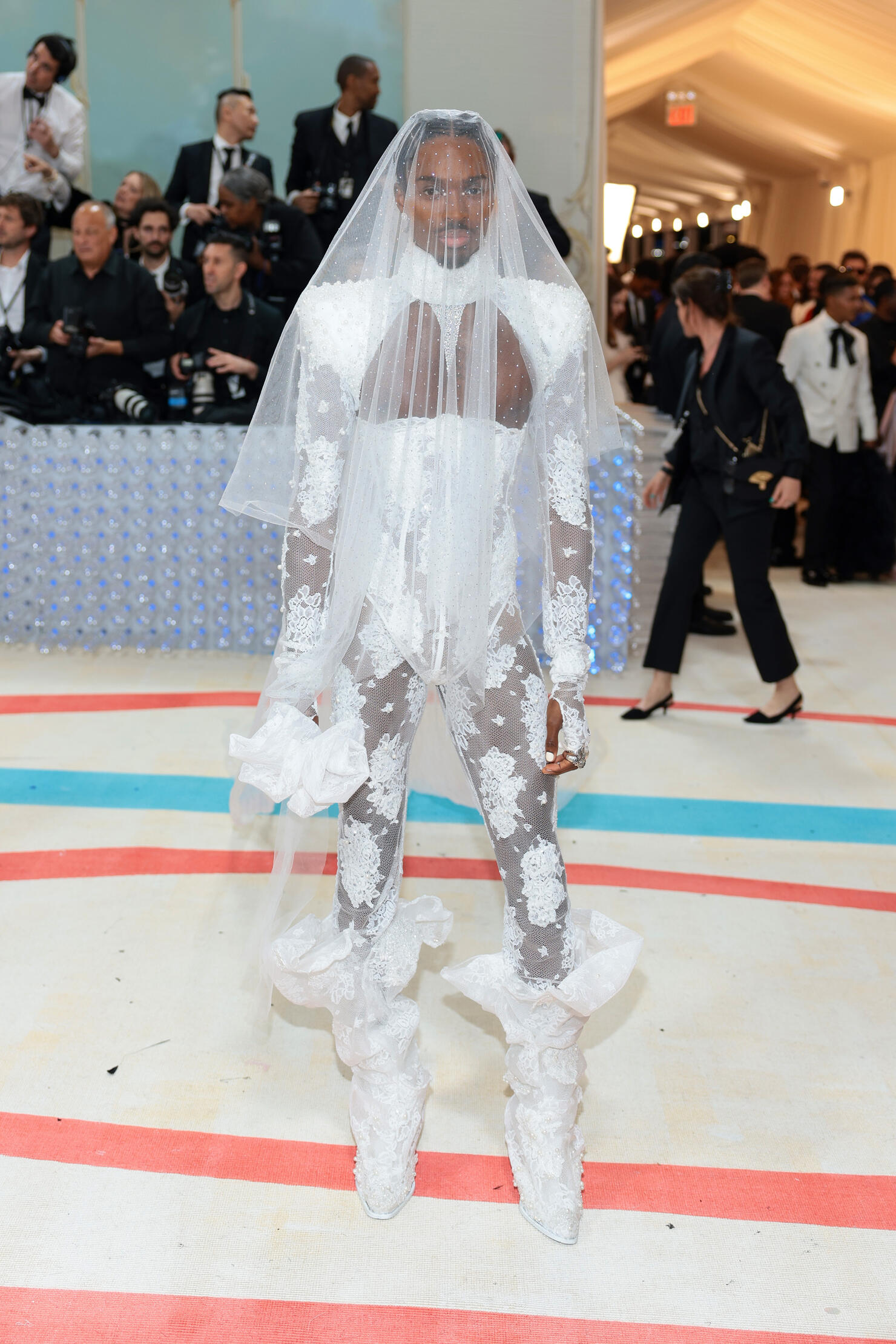 Alton Mason
Photo: Getty Images
138 of 151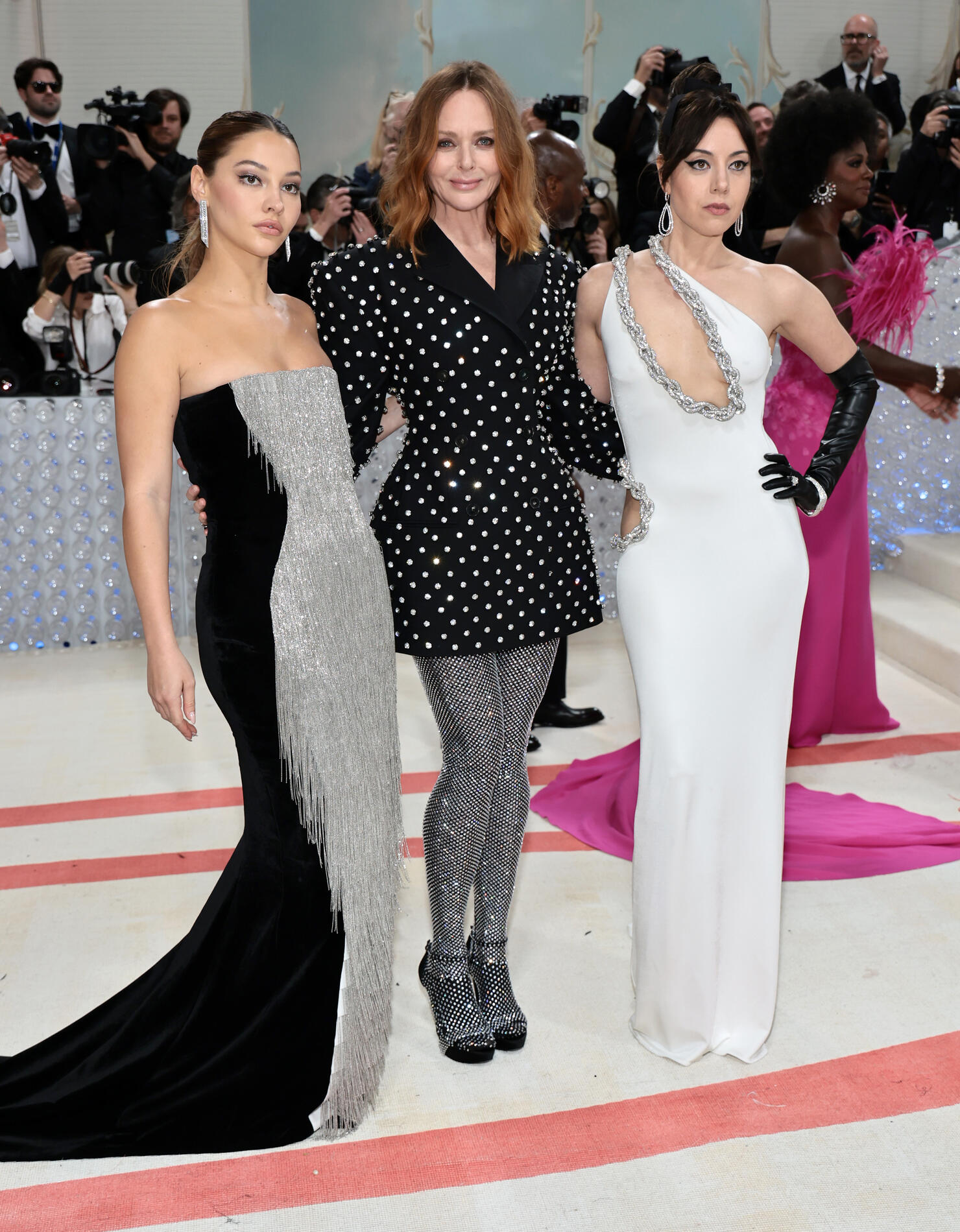 Madelyn Cline, Stella McCartney and Aubrey Plaza
Photo: Getty Images
139 of 151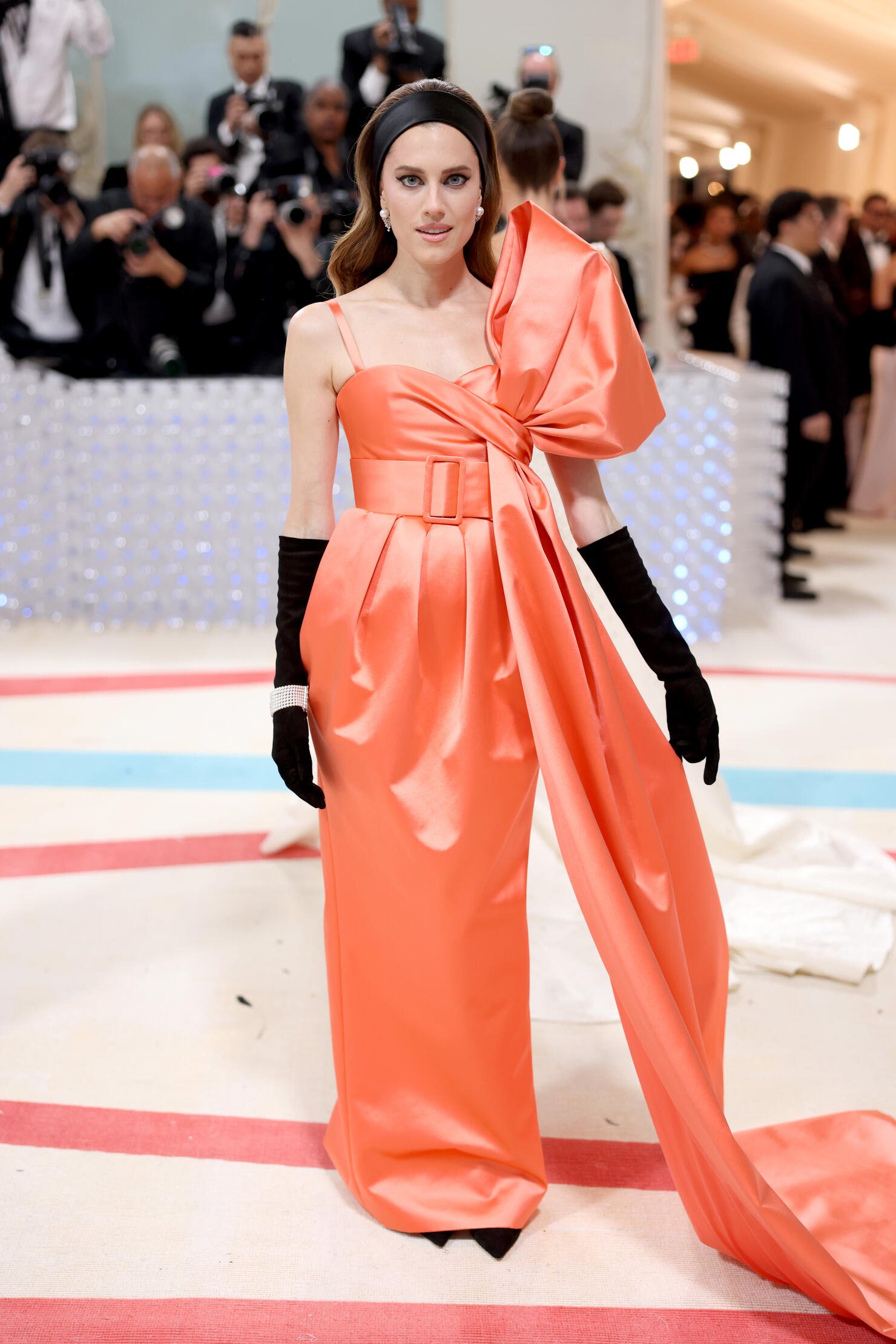 Allison Williams
Photo: Getty Images
140 of 151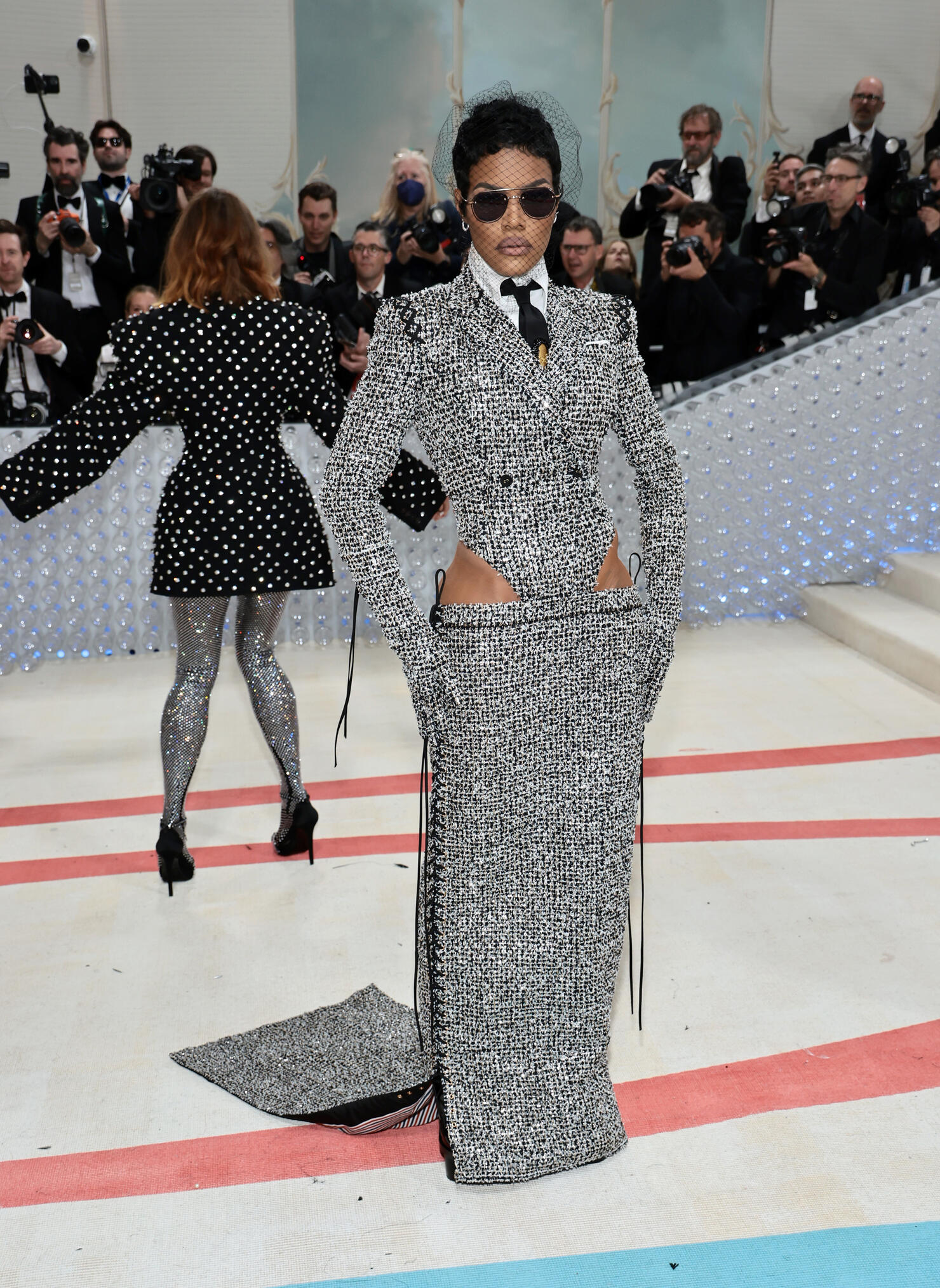 Teyana Taylor
Photo: Getty Images
141 of 151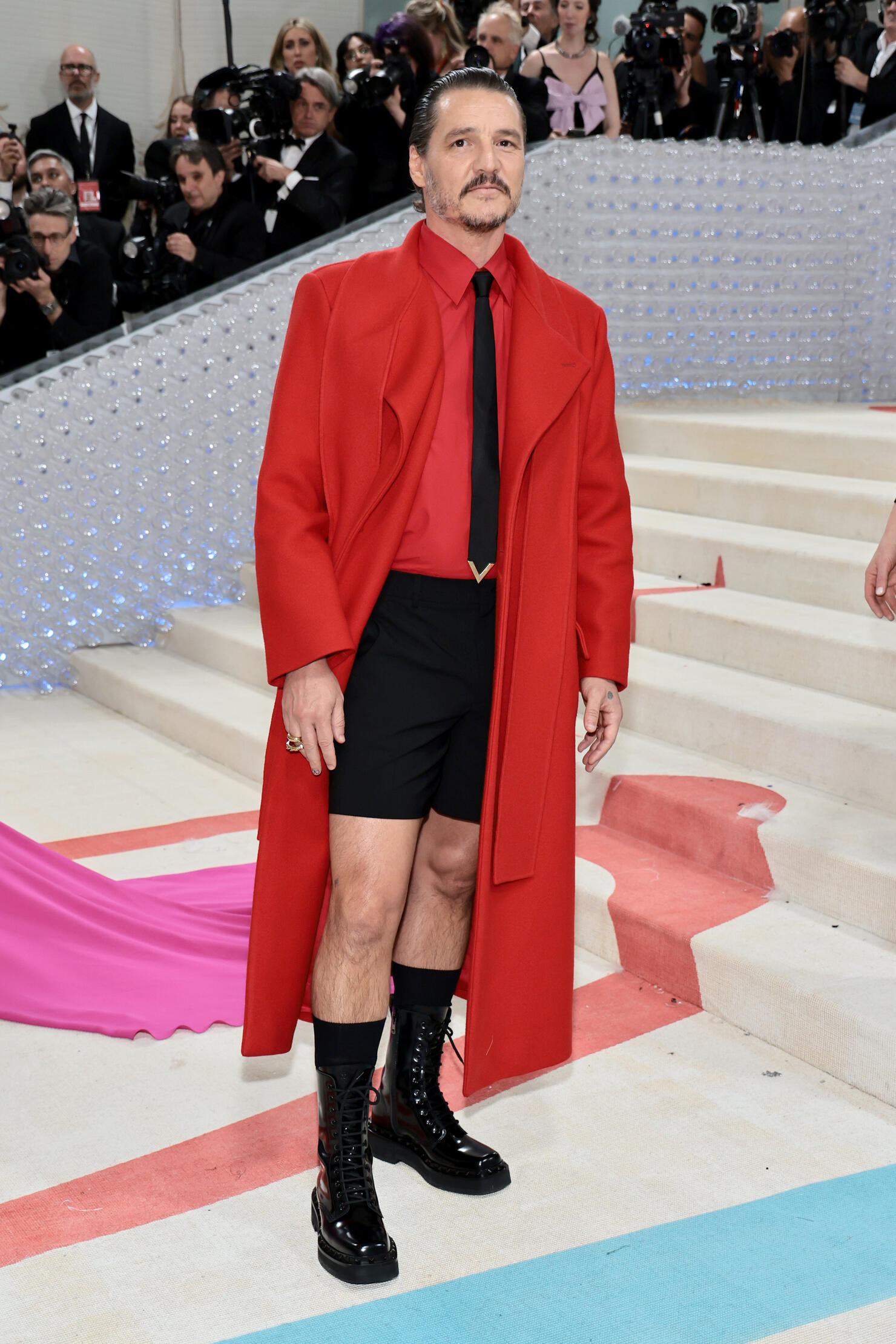 Pedro Pascal
Photo: Getty Images
142 of 151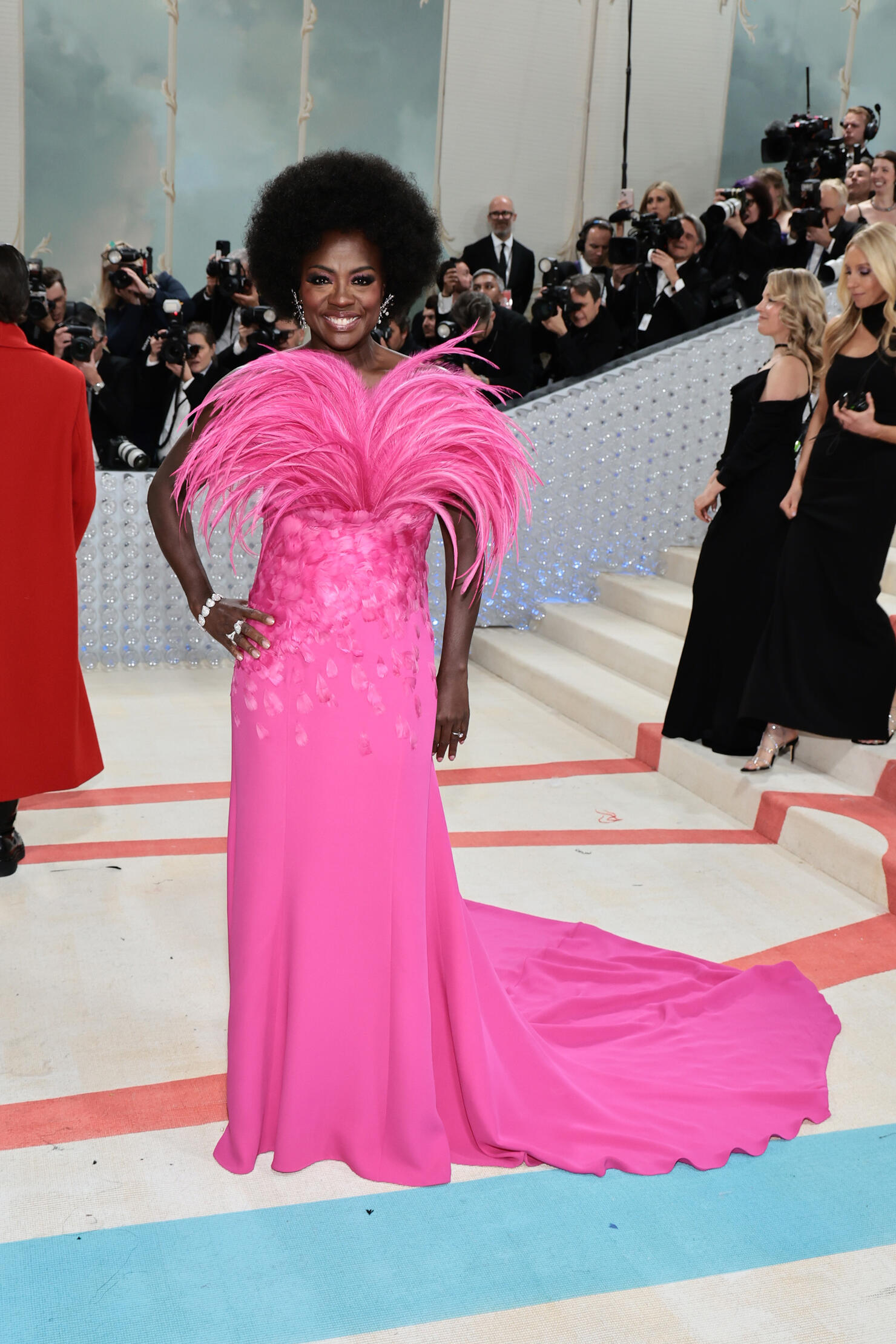 Viola Davis
Photo: Getty Images
143 of 151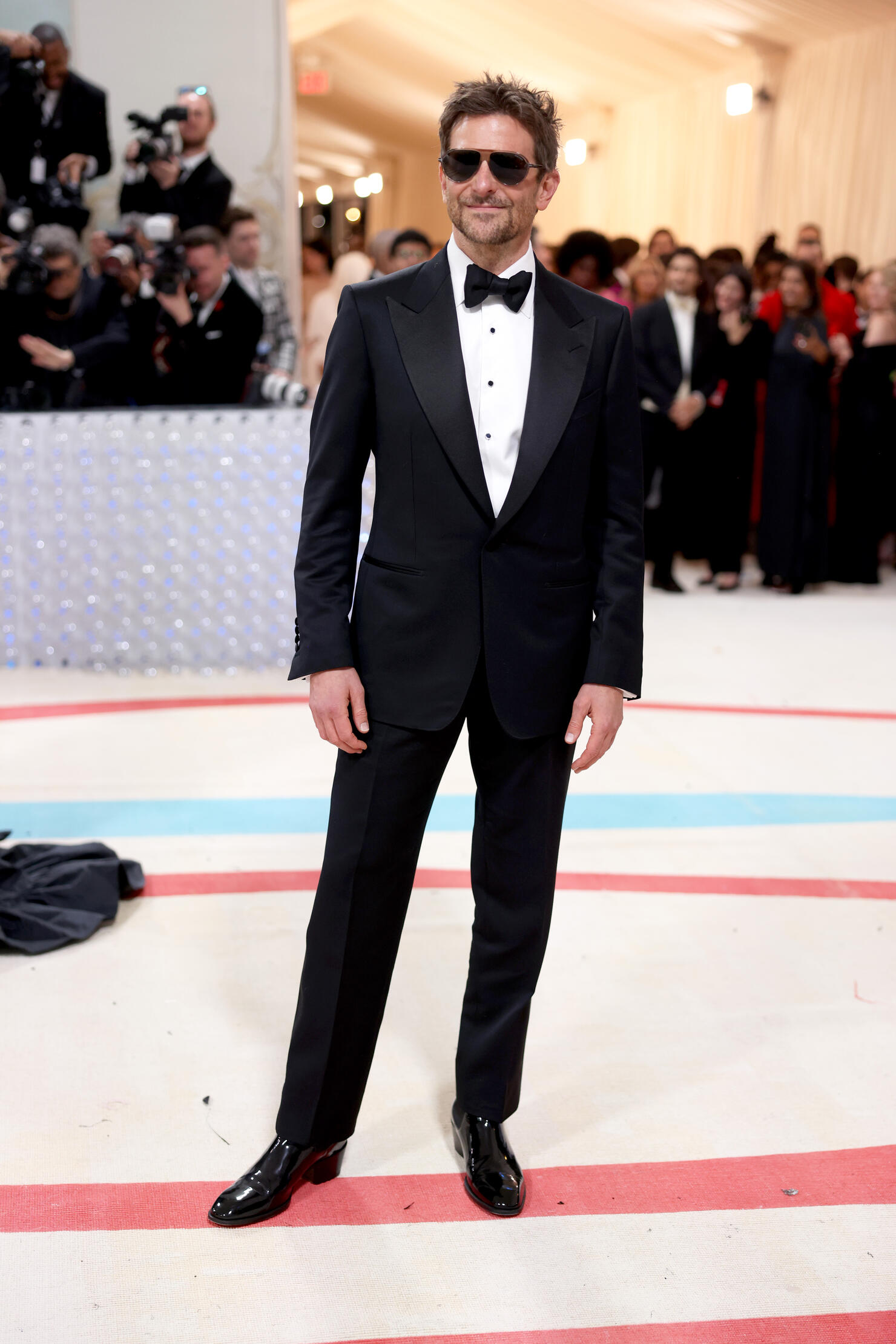 Bradley Cooper
Photo: Getty Images
144 of 151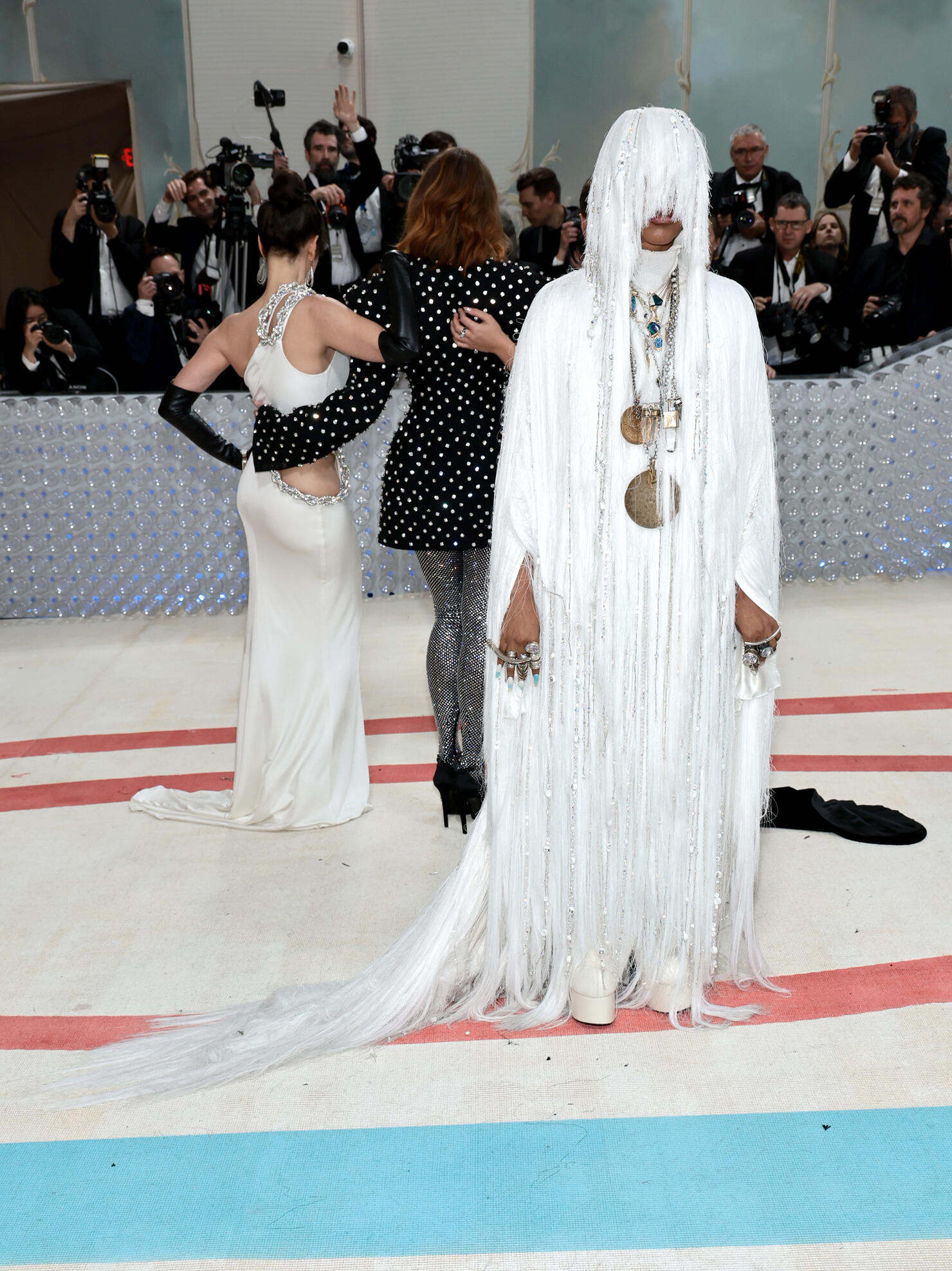 Erykah Badu
Photo: Getty Images
145 of 151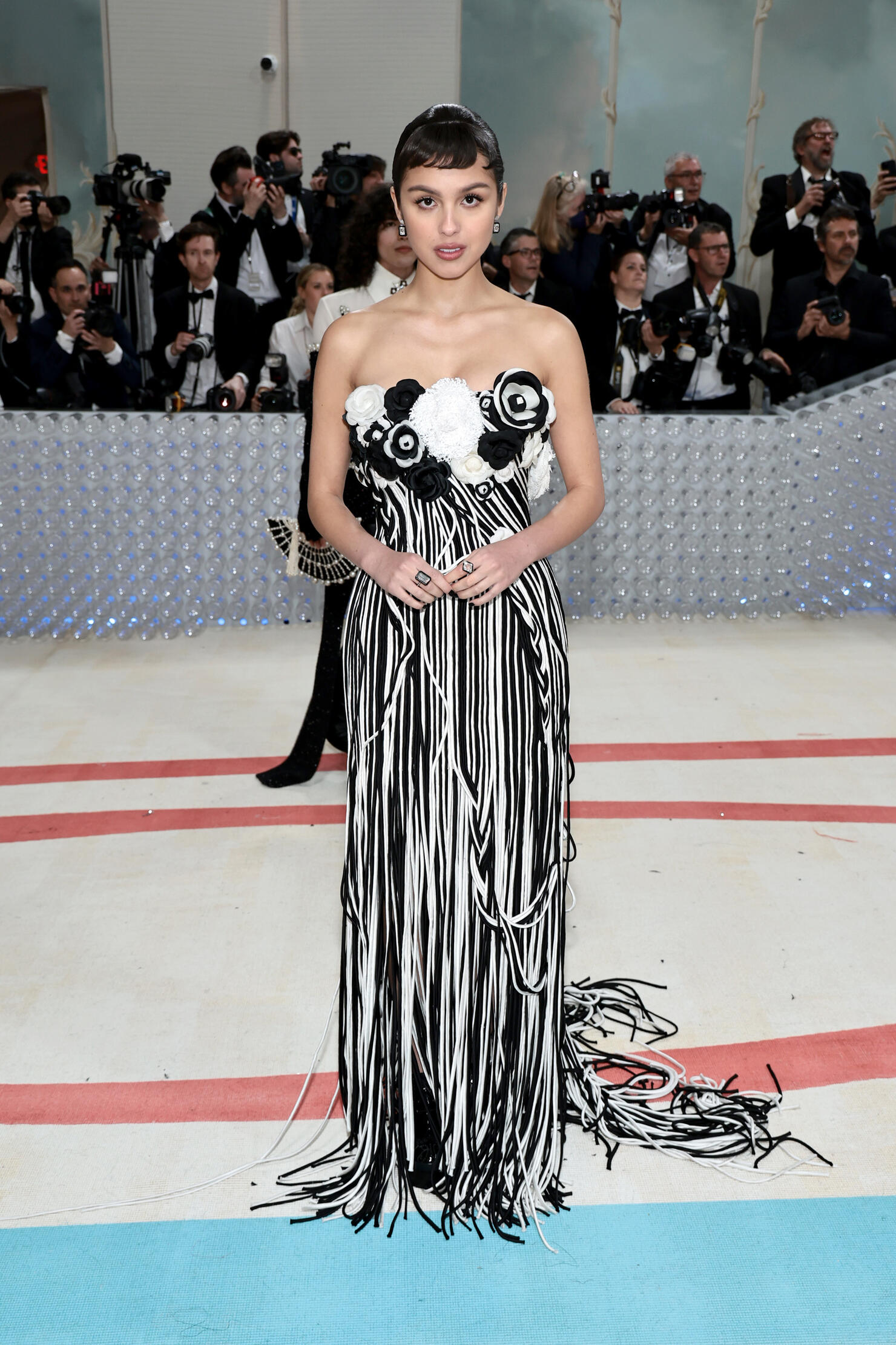 Olivia Rodrigo
Photo: Getty Images
146 of 151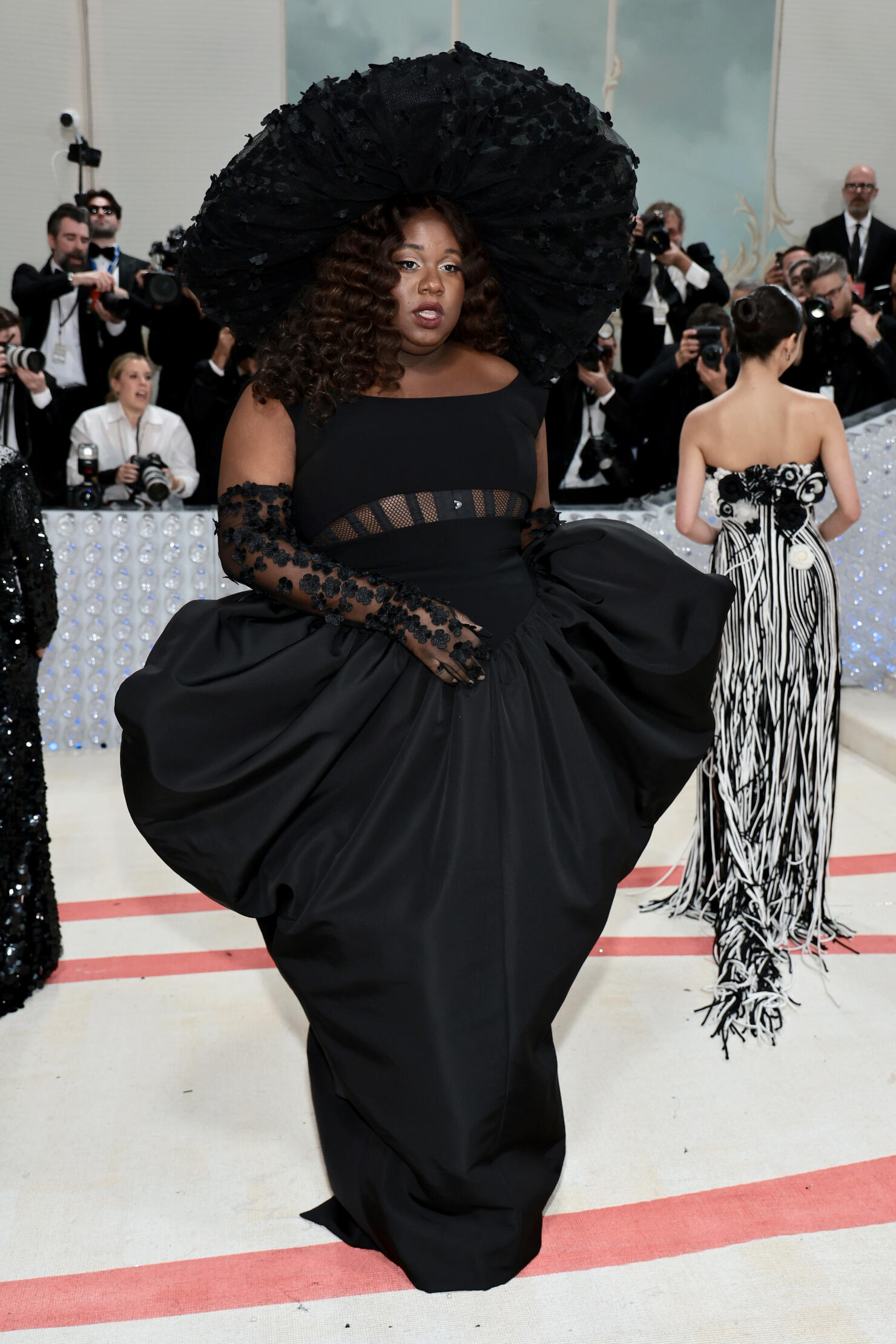 Alex Newell
Photo: Getty Images
147 of 151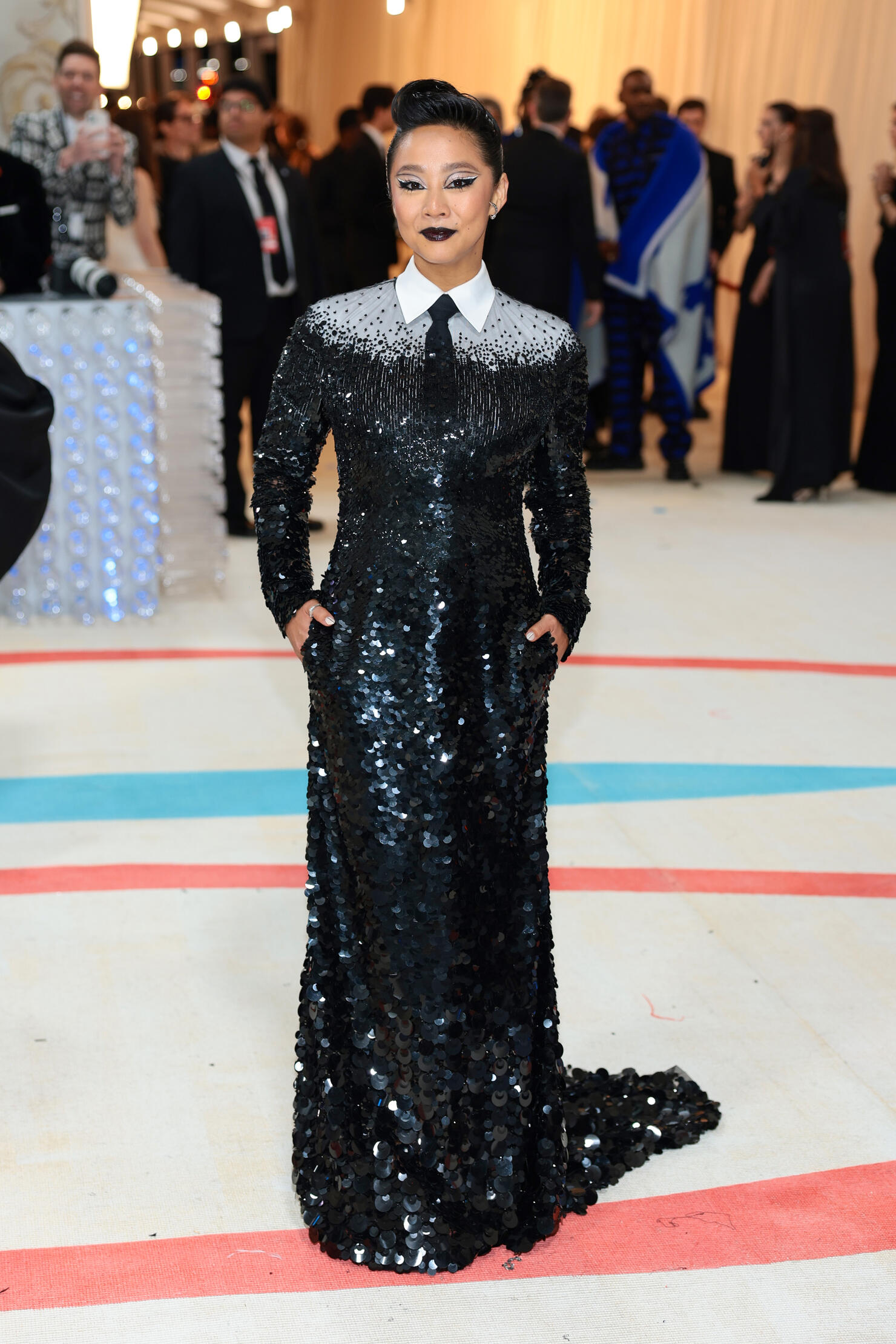 Stephanie Hsu
Photo: Getty Images
148 of 151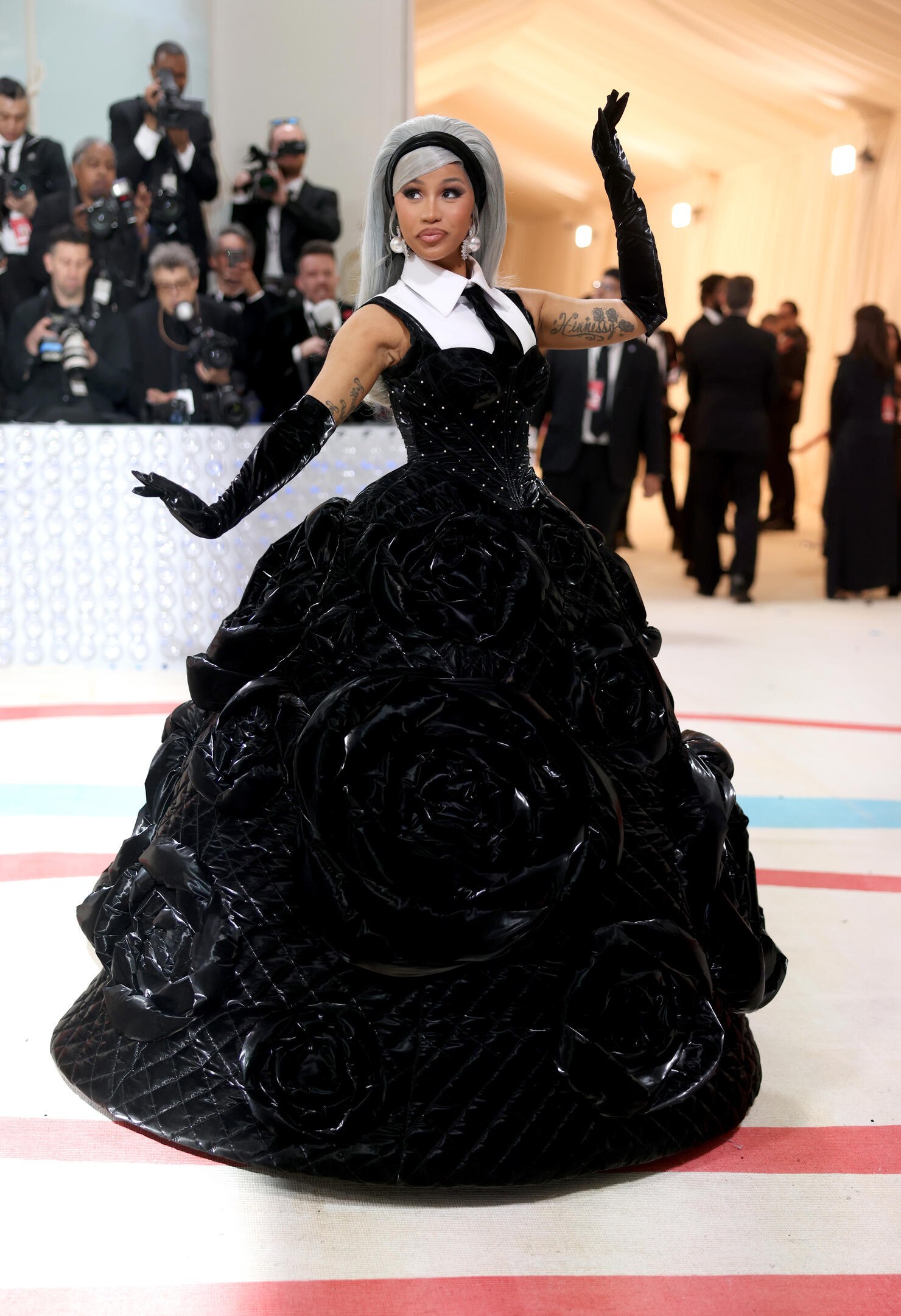 Cardi B
Photo: Getty Images
149 of 151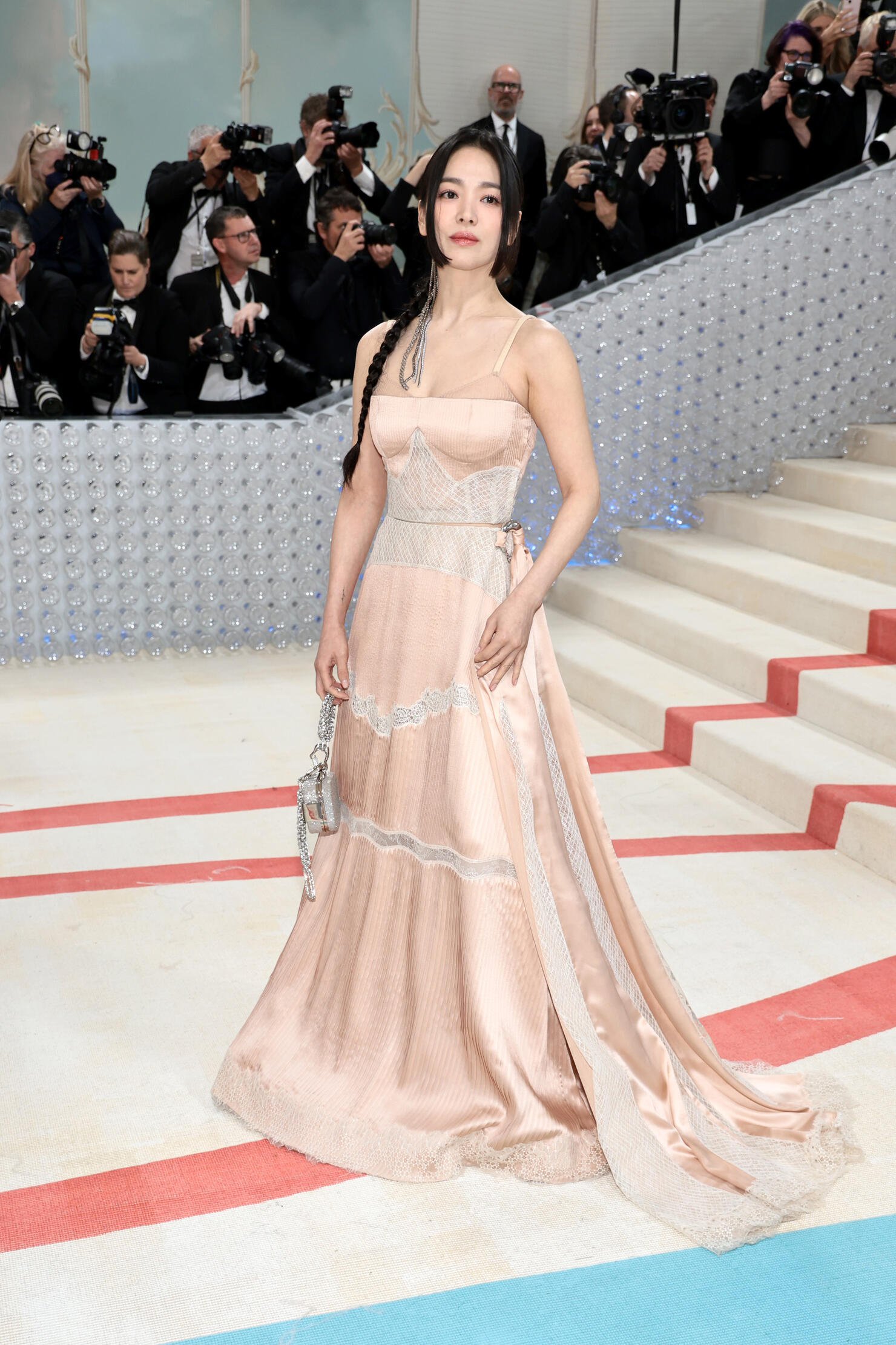 Song Hye-kyo
Photo: Getty Images
150 of 151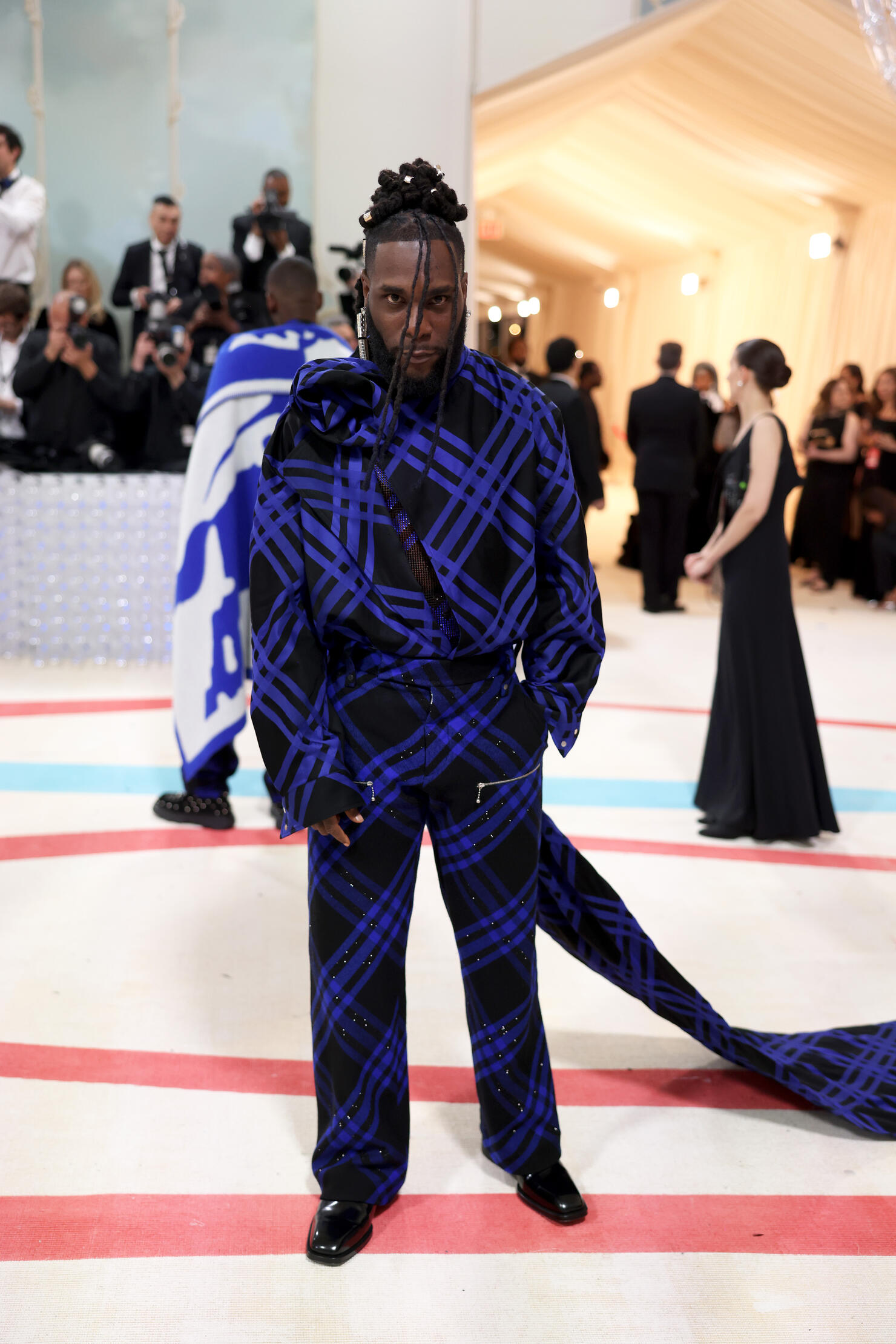 Burna Boy
Photo: Getty Images
151 of 151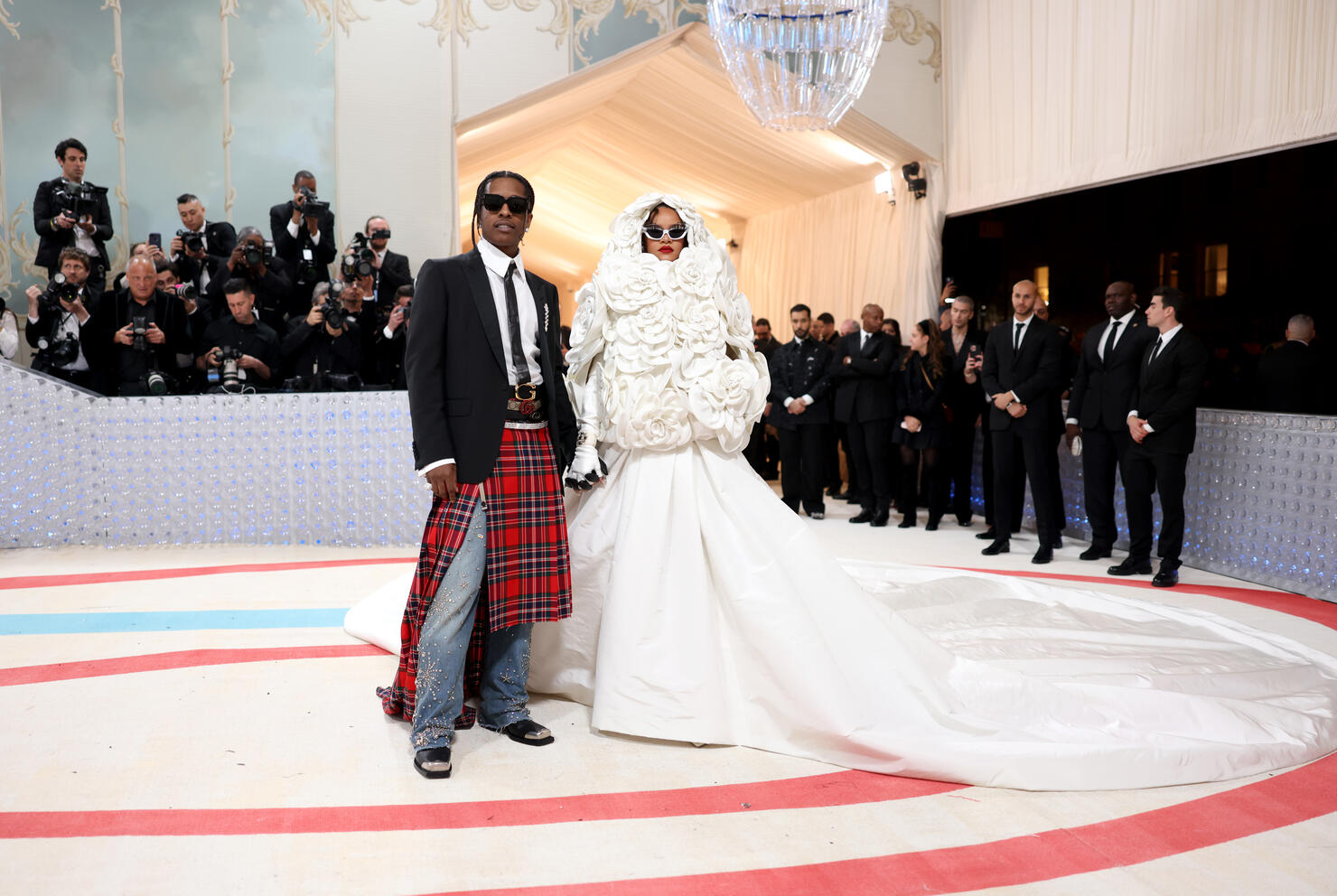 A$AP Rocky and Rihanna
Photo: Getty Images