50 Cent Announces 'The Final Lap Tour 2023' With Busta Rhymes & Jeremih
By Tony M. Centeno
May 4, 2023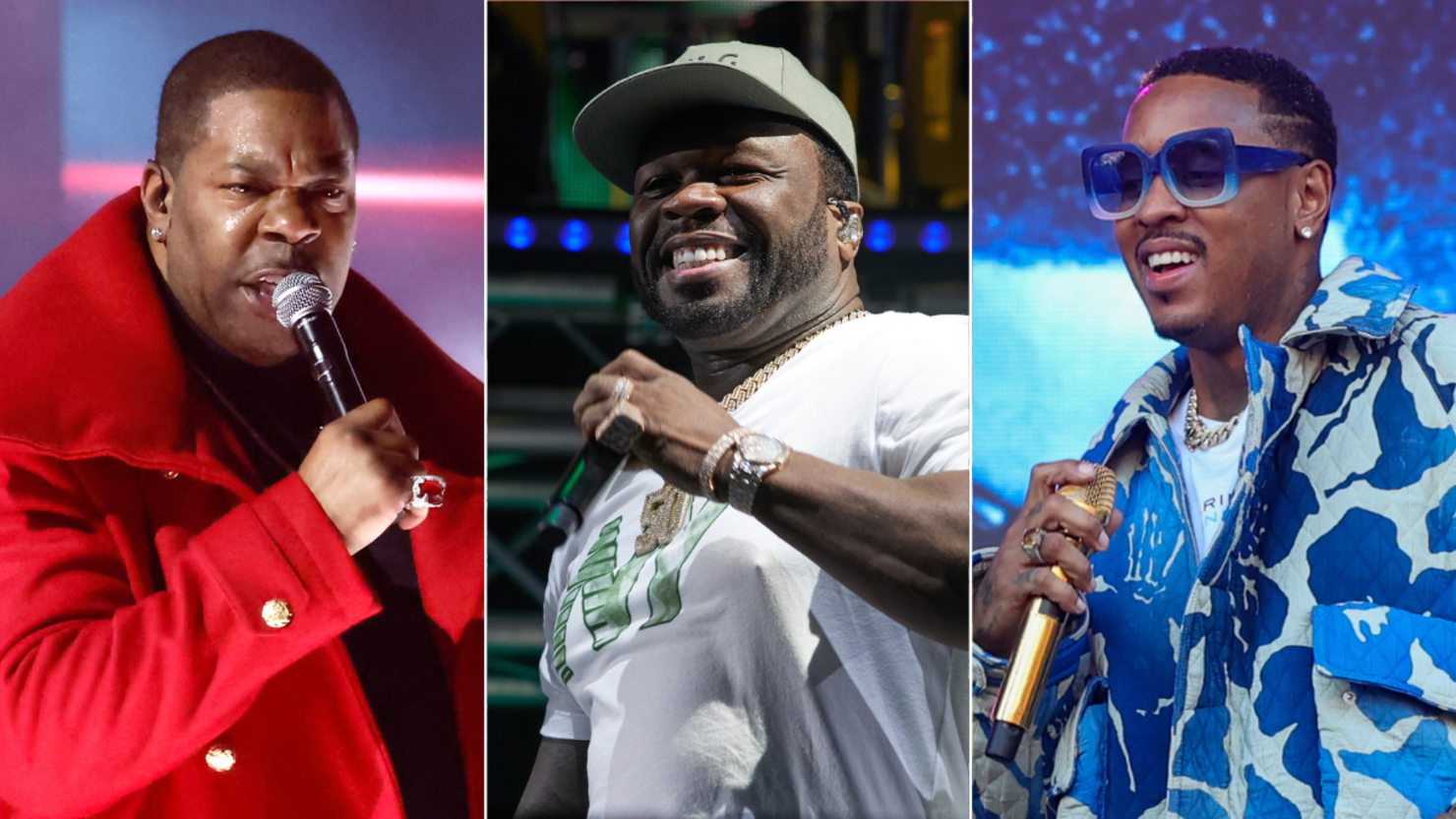 50 Cent is preparing to hit the road to celebrate the 20th anniversary of his debut album Get Rich or Die Tryin'.

On Thursday, May 4, the New York native announced the dates for "The Final Lap Tour 2023." Busta Rhymes and Jeremih will join Fif as he treks throughout North America from July to November. The tour will begin in Salt Lake City, Utah on July 21 and will move on to other major cities in the U.S. like St. Louis, Nashville, Brooklyn, Atlanta, and Dallas as well as Toronto and Montreal in Canada. Once the North American leg is done in September, 50 Cent will move on to Europe.
"You've waited long enough!" he wrote in his caption. "THE FINAL LAP TOUR celebrating GET RICH OR DIE TRYIN' – 20 YEARS LATER with special guest and longtime friend, Busta Rhymes, across all dates and Jeremih on all North American dates is coming your way in 2023!"

This will be 50 Cent's first official global tour in about 13 years. The last time he embarked on a full concert run was back in 2010 for "The Invitation Tour," which supported his 2009 album Before I Self Destruct. Since then, the rapper-turned-TV producer has performed all around the world from festivals like Rolling Loud to his own event Tycoon Weekend.

There's no telling what the seasoned MC has in store for the tour. While the list of dates is already lengthy as it is, 50 Cent plans to add more markets and special guests in the near future. Tickets will be sold to Verified Fans only after they've registered on his official website. Registered fans with a code will be able to access pre-sale tickets beginning May 10 with limited general sale tickets beginning at 10 a.m. on May 12.