Busta Rhymes Performs With Janet Jackson 25 Years After Their Epic Collab
By Tony M. Centeno
May 10, 2023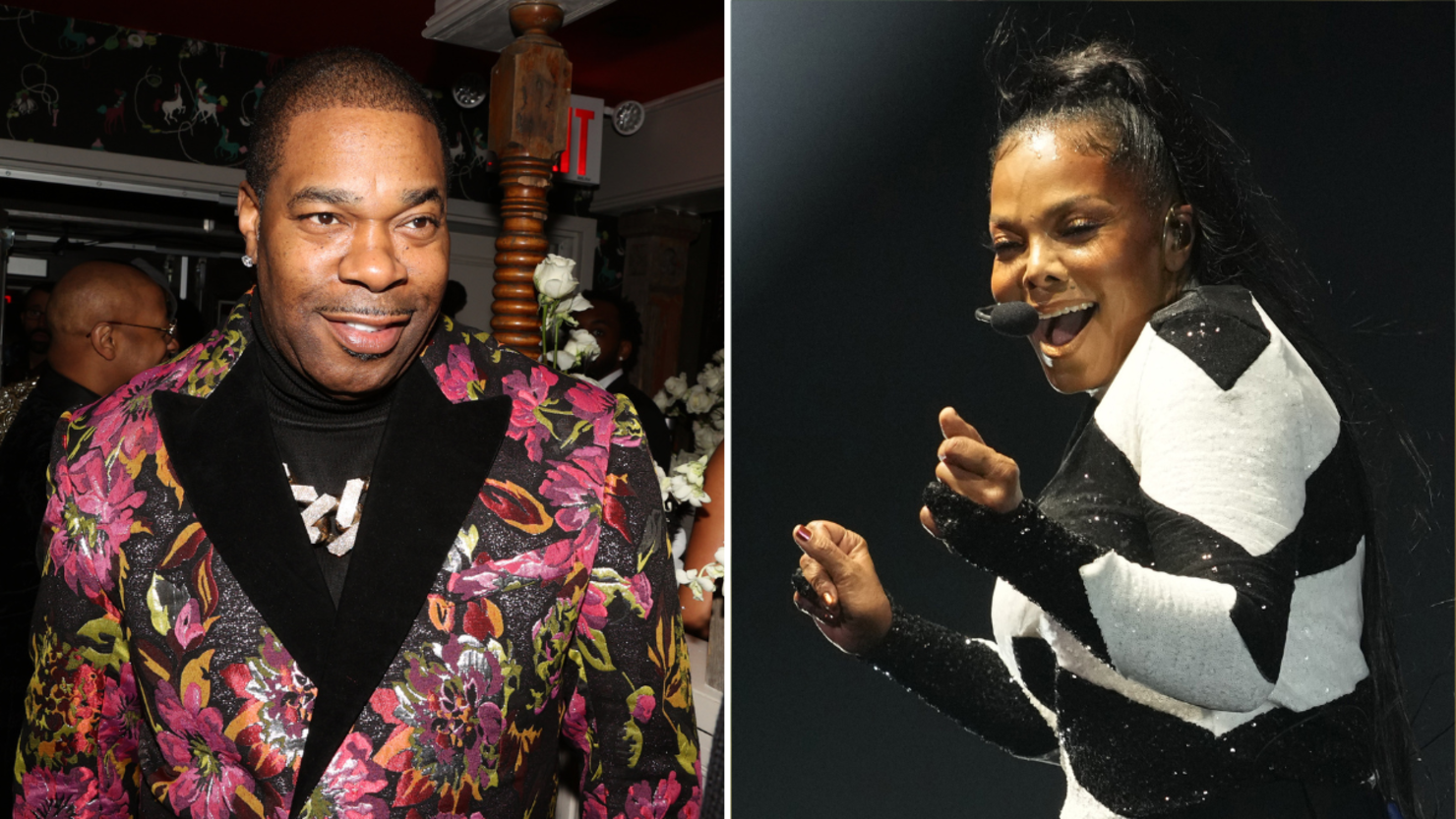 Busta Rhymes delivered a rare performance with the legendary Janet Jackson over two decades after they made their memorable collaboration.

On Tuesday night, May 9, the New York native joined the iconic singer to perform their song "What's It Gonna Be?!" off his 1998 album Extinction Level Event: The Final World Front for the first time ever. In video provided by TMZ, the duo danced together as if they were recreating their infamous music video before Busta gave Jackson her flowers while she can smell them. He had his team bring out a massive bouquet while he recalled the story of how they made the smash hit together.
"I'm on the Belt Parkway going from Long Island to Manhattan," Busta began. "Janet Jackson was doing an interview promoting the Velvet Rope album. Angie Martinez asked her what rapper have you never worked with before that you would like to work with and she said 'Busta Rhymes.' Excuse my language but I almost crashed my f**king car."

Busta continued to honor the queen by recognizing her birthday, which is next week, and led the crowd in a blaring 'Happy Birthday' shout-out. He also brought her a three-tier birthday cake with images from their music video, which is one of the most expensive videos in Hip-Hop history, plastered all over it. He closed out by wishing Jackson a happy Mother's Day and expressed just how happy he was about sharing the stage with her.

"You finally made a dream come true for me queen," Busta told Janet. "I waited 25 years to be able to share the stage with you and perform this song and I am so grateful that I'm fighting tears of joy right now. I just want you to know I love you so much."

Busta Rhymes said he's been trying to make this moment happen for about 10 years. After he got the call from her the day before the show, he said there was no better timing than "divine timing."