Russell Dickerson Unveils Stops On Fall Headlining Tour: 'LET'S GOOOOO!!!'
By Kelly Fisher
May 15, 2023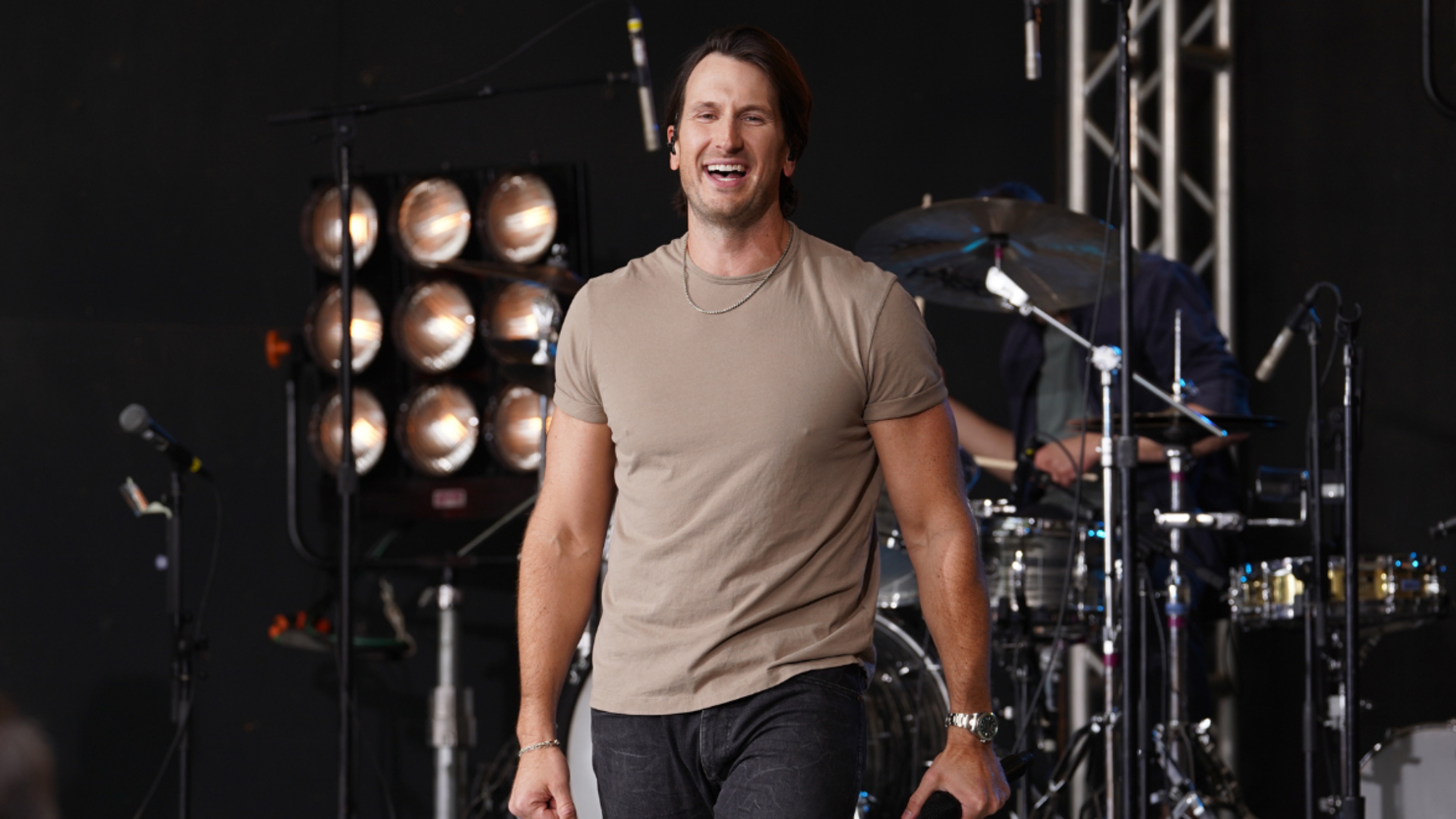 Russell Dickerson unveiled the list of stops on his fall headlining tour on Monday (May 15), bringing Restless Road at all shows, and Parmalee and Niko Moon on select dates. The "Big Wheels & Back Roads Tour" is set to kick off in September, with the first show slated for The Fillmore in Philadelphia, Pennsylvania.
"Here we go!! I couldn't stay away from you guys for too long," Dickerson wrote in an Instagram caption when he announced his tour stops on Monday. "The ['Big Wheels & Back Roads Tour'] kicks off this fall. …LET'S GOOOOO!!! 🚜🛣"
Dickerson's tour announcement comes shortly after the soon-to-be father of two made his acting debut on the TV show, Call Me Kat. His latest album, a 15-track self-titled project, released in September 2022. The collection includes "God Gave Me A Girl," "She Likes It" featuring Jake Scott, "I Wonder," "Big Wheels" and other fan-favorites. The album adds to Dickerson's previously-released hit songs, including "Love You Like I Used To," "Blue Tacoma," "Home Sweet," "Yours" and others. See Dickerson's tour dates below.
Sept. 21 - Philadelphia, PA - The Fillmore 
Sept. 22 - Silver Spring, MD - The Fillmore 
Sept. 23 - Boston, MA - MGM Music Hall at Fenway *
Sept. 28 - Madison, WI - The Sylvee 
Sept. 29 - Chesterfield, MO - The Factory
Sept. 30 - Kansas City, MO - KC Live!
Oct. 5 - Birmingham, AL - Avondale Brewing Co 
Oct. 26 - Cleveland, OH - Agora Ballroom
Oct. 27 - Chicago, IL - Riviera Theatre
Oct. 28 - Grand Rapids, MI - GLC Live at 20 Monroe 
Nov. 2 - New Orleans, LA - The Fillmore 
Nov. 3 - Houston, TX - Bayou Music Center *
Nov. 4 - Dallas, TX - South Side Ballroom *
Nov. 10 - St. Peterburg, FL - Jannus Live 
Nov. 11 - Estero, FL - Hertz Arena *+
Restless Road On All Dates
*Parmalee 
+Niko Moon