Chase Rice Emotionally Tributes Late Dad On 15th Anniversary Of His Passing
By Kelly Fisher
May 18, 2023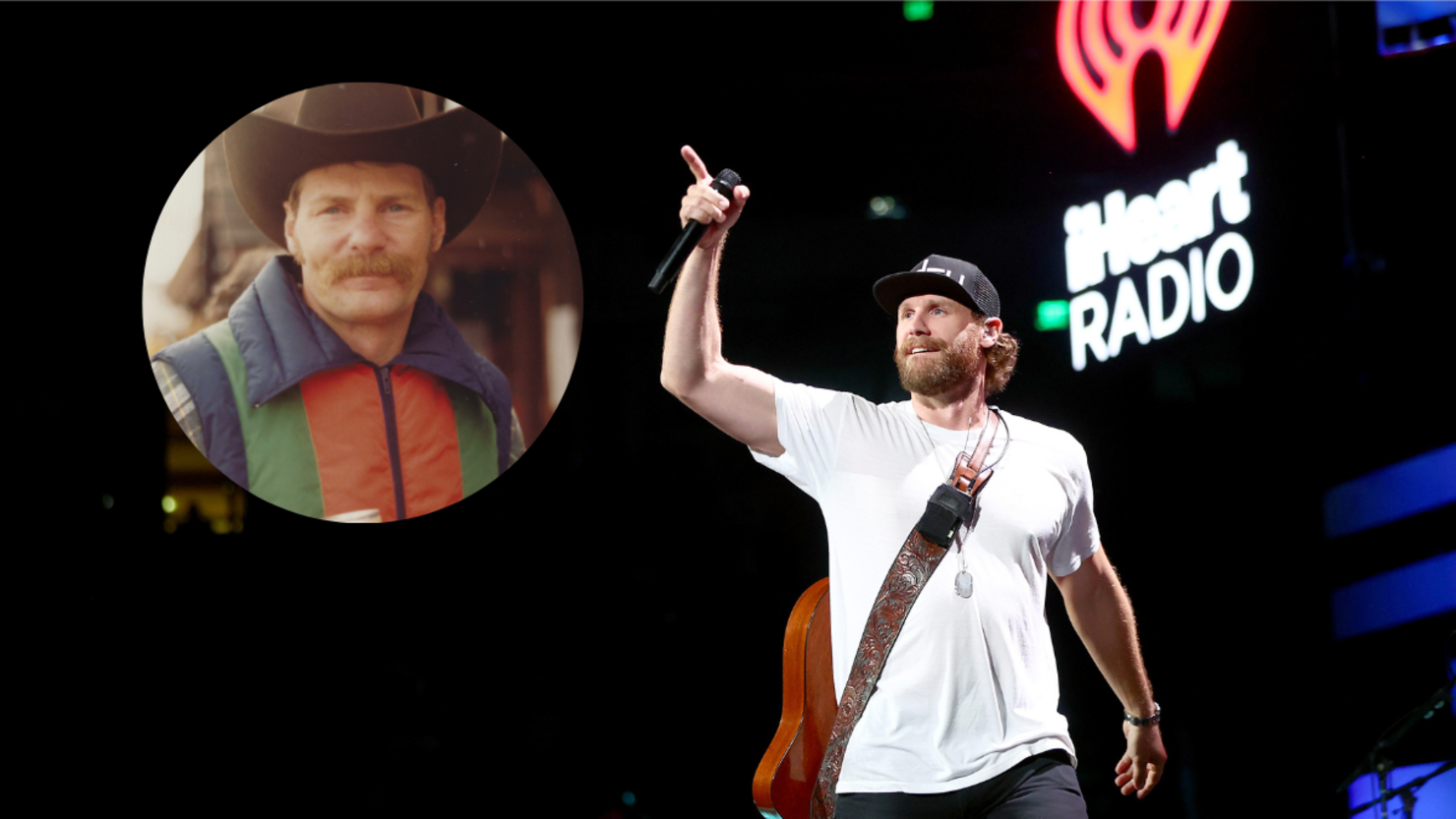 Photo: Getty Images, Album Artwork
Chase Rice shared a heartfelt tribute to his late father as he marks 15 years since losing him in 2008. The country singer-songwriter released "For A Day" on Thursday (May 18), a song that he previously debuted on the legendary Grand Ole Opry stage and included as a hidden track on the physical copy of his latest album.
"This is as raw as it gets," Rice said of his latest song. "I miss my dad every day, and if I could have one more with him here's just a couple things I'd do with him. My favorite part would be seeing him with my niece and two nephews. I did three takes on this, one for each one of them, and I couldn't hold it together for any of 'em."
"We'd hop in your F-250. I'd tell you to tell me about how you met mom when you was on your way to pick up your second to last first date. We'd pour out Black Velvet Whisky, the first one you ever drank with me. I'd trade my Chevrolet, every dollar made, every song I ever sang… for a day."
"15 years ago today I lost my dad," Rice wrote in his caption as he shared a heartfelt rendition of the ballad on Instagram. "I had no idea then what kind of impact that would have on me. It wrecked me for 10 years without me even fully knowing it. This album has been a healing process for me that I'm grateful for. He never got to see me play live. Dad this one's for you, and anybody out there who would give anything for just one more day."
Rice released I Hate Cowboys & All Dogs Go To Hell earlier this year. The album's artwork features a photo of Rice's father, Daniel Rice, wearing a cowboy hat and holding a beer in each hand while on a trip to Wyoming in the 80s. Rice previously told iHeartRadio: "If I'm gonna put my dad as the album cover, it's gonna be music that I'm proud of, and I think he would be proud of.
"I especially think he'd listen to this album and say 'OK, that's the son that I raised and the son that I know,'" Rice added. "It's very, very personal to me with these songs…and much more vulnerable than any other music I've made."
Rice's release of "For A Day" comes shortly after the premiere of his 10-part docuseries capturing the making of I Hate Cowboys & All Dogs Go To Hell. Listen to his heartfelt tribute here: