Beyoncé Recruits Kendrick Lamar For 'America Has A Problem' Remix
By Tony M. Centeno
May 22, 2023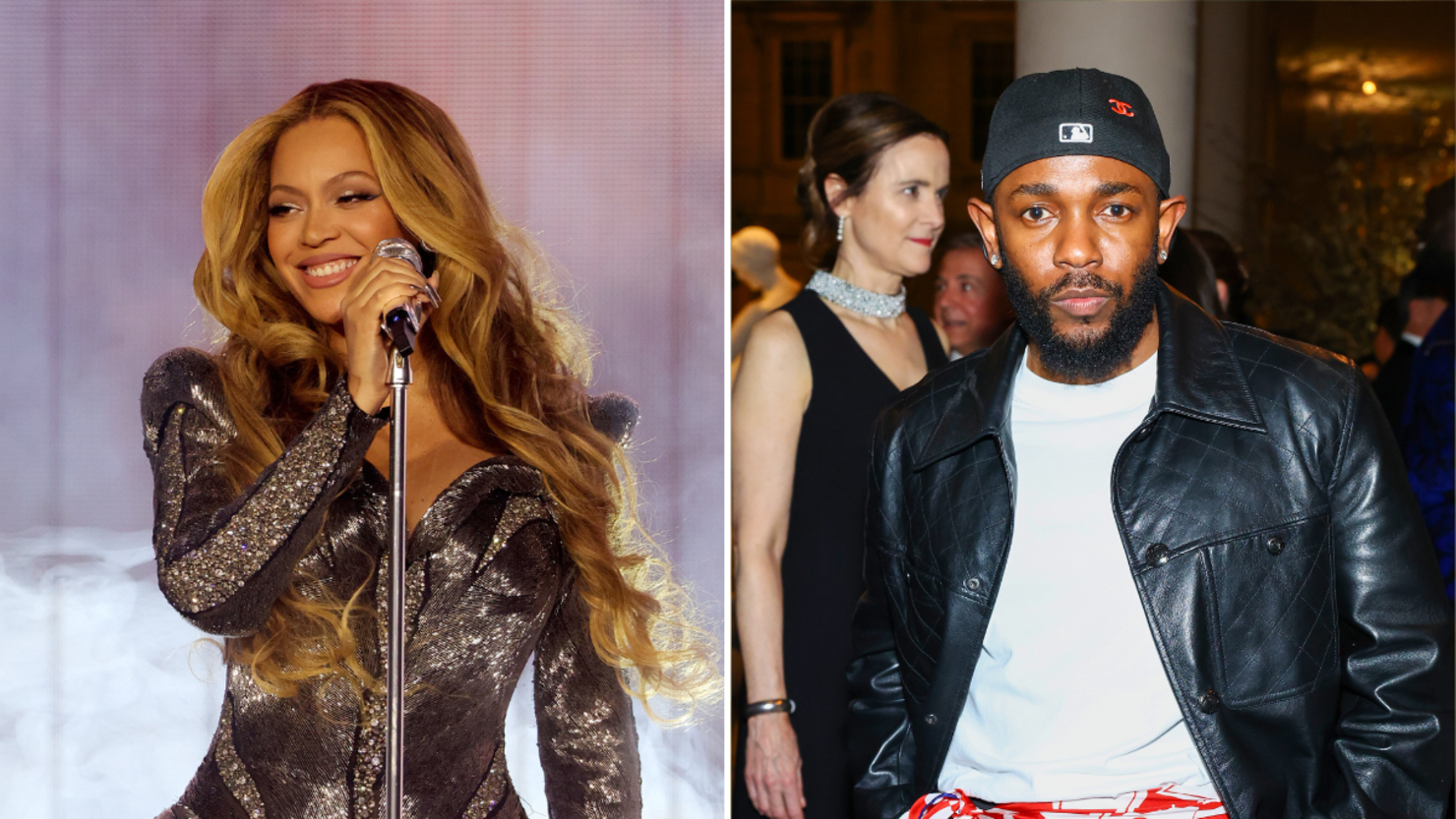 Kendrick Lamar has reemerged with a fresh verse on Beyoncé's popular song off her RENAISSANCE album.

On Friday, May 19, the Grammy award-winning artists released their latest collaboration, "America Has A Problem (Remix)." In his lengthy verse, K Dot comments on the state of the music industry including his thoughts on AI. At one point in the song, he appears to call out those who may be ignoring the effects of the AI trend.

"Hold up, wait a minute, Even AI gotta practice clonin' Kendrick," he raps. "The double entendre, the encore remnants/I pop like tin men, the opps need ten men."
This is the third song Beyoncé and Kendrick Lamar have collaborated on over the years. They first connected in 2016 on "Freedom" from her Lemonade album. Both artists reunited on "Nile" from the official soundtrack for Disney's Lion King film.

The remix to "America Has A Problem" is also the first song Kendrick Lamar has released since he dropped his latest solo album Mr. Morale & The Big Steppers and officially left his longtime label Top Dawg Entertainment. He actually mentions his new imprint pgLang in the introductory bars of his new verse. The entertainment company has already worked with artists like Baby Keem, who released his debut album The Melodic Blue via the label.

Beyoncé didn't waste any time in performing the song either. Shortly after the song hit the Internet, the revered singer performed the song for the first time while she was on tour overseas. Watch her perform it below.