Beyoncé Proudly Commends Blue Ivy's Dazzling Dance Moves At Show In Paris
By Tony M. Centeno
May 30, 2023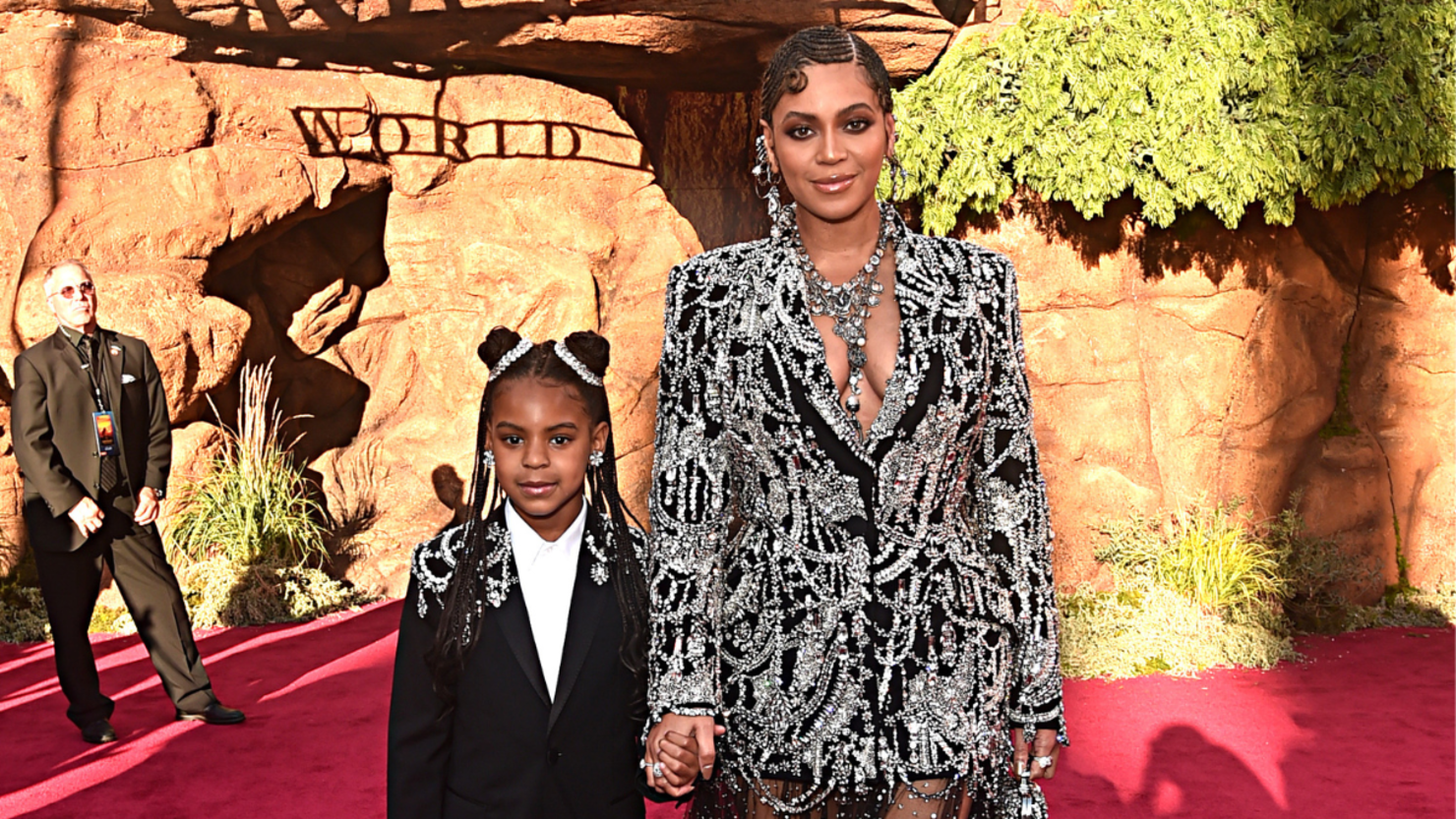 Beyoncé is giving her daughter Blue Ivy Carter all the flowers she deserves following her epic performance over the weekend.

On Monday, May 29, the Grammy award-winning artist took to Instagram to praise her daughter's recent performance during her tour stop in Paris over the weekend. In her post, she includes photos and short clips of the 11-year-old acting as her backup dancer up front and center while Bey performed behind her.

"My beautiful first born 🙏🏾" Bey wrote. "I'm so proud and thankful to be your mama. You bring us so much joy, my sweet angel."
Following the show on Friday, May 26, numerous videos of Blue Ivy's dance moves flooded social media. Bey brought out her daughter during her performance of "My Power." While rocking a matching shimmering silver jumpsuit like her mom, Blue stayed in formation for other songs like "Black Parade" and a special version of Kendrick Lamar's "Alright." According to TMZ, Blue's siblings Rumi and Sir were in the crowd watching their big sister perform with their mother. They even held a sign that said "We love you Blue" during her dance break.

Her grandmother Tina Knowles-Larson was also in attendance to see her grandbaby perform. She posted a video of Blue's performance to her Instagram timeline and said she was so "smooth with it." In addition to her grandmother and siblings, her father JAY-Z was also in the crowd watching his daughter bust out her moves along with Megan Thee Stallion, Future, Pharrell and more celebrities.

See more videos of Blue Ivy Carter dancing in Beyoncé's Renaissance World Tour stop in Paris.