12-Year-Old Boy Falls 20 Feet Down Well In Western Washington
By Zuri Anderson
May 31, 2023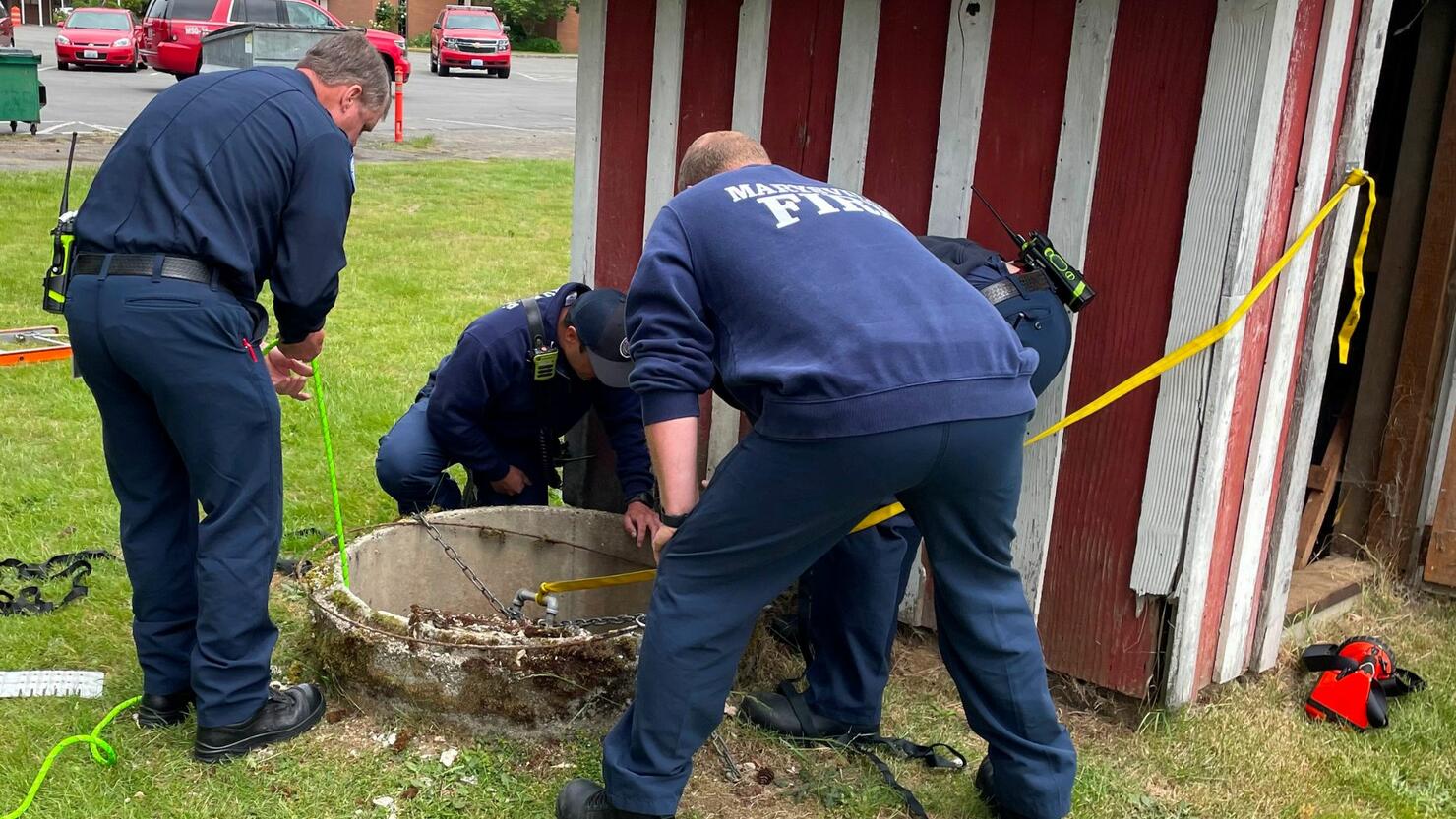 Photo: Marysville Fire District
A 12-year-old boy was rescued after he fell nearly two dozen feet down a well in Western Washington. The Marysville Fire District said they responded to a call for help around 12:20 p.m. Tuesday (May 30) in the 4200 block of 88th Street. The child told officials he was standing on top of the well's concrete lid during recess when it partially collapses, sending the 12-year-old plummeting into the well.
Firefighters arrived on the scene to find the boy conscious, partially submerged underwater, and clinging to a plastic pipe roughly 20 feet down into the well, according to the agency. Officials said the child wasn't able to touch the bottom but he was able to follow commands.
Crews safely removed the rest of the concrete well cover before lowering a ladder into the well so the boy could climb out on his own, Marysville Fire wrote.
The boy suffered minor cuts to his head and was taken to Providence Regional Medical Center for evaluation. Firefighters said he's expected to make a full recovery.
"It was inspiring to see the quiet, effective, methodical work of each individual working towards the objective," Fire Chief Ned Vander Pol said in the statement. "It was a clear visual display of competent professional firefighters doing the work for which they have trained."
Thankful that a 12-year-old boy is expected to be ok after firefighters rescued him from a well in Marysville today. Firefighters found him holding a plastic pipe about 20 feet down. He was partially submerged and unable to touch the bottom. More here: https://t.co/VxbOW2jxFY pic.twitter.com/lOJjIJWAkA

— Marysville Fire District (@Marysville_Fire) May 30, 2023