How You Can Experience Carrie Underwood's 'REFLECTION' Residency Like A VIP
By Taylor Fields
May 31, 2023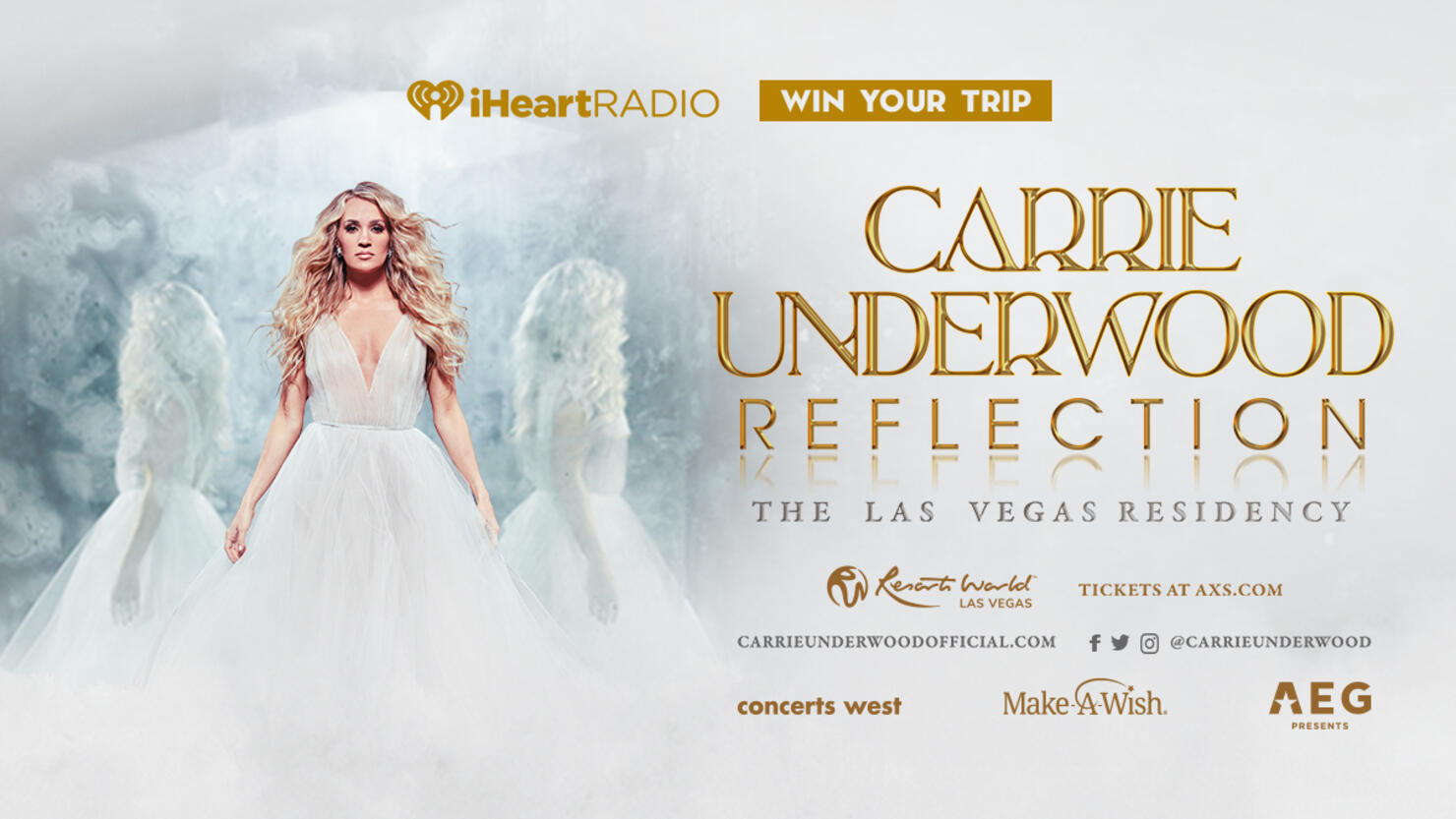 Carrie Underwood is heading to Las Vegas in just a few weeks for her "REFLECTION" residency, and her biggest fan will be joining her for an unforgettable time.
In a new contest from iHeartRadio, one lucky winner and a friend will fly round-trip to Vegas where they will stay for three nights at Resorts World from June 20th to June 22nd. Then, they'll have an epic night seeing Underwood during her incredible residency from two Front Orchestra tickets — after they enjoy a pre-show wine toast with Carrie herself, along with a VIP experience before the show. The pair will also get a chance to unwind with two day passes at Awana Spa.
To enter to win, listen to any iHeartCountry station on the iHeartRadio app.
Underwood's "REFLECTION" residency takes over the Resorts World Theater, a 5,000-capacity venue, in June and July, and then will return with dates in September, November and December. See the full list of tour dates below.
"I'm thrilled to be returning to Resorts World Las Vegas next summer," Underwood previously said in a statement. "REFLECTION is a show I'm so proud of and have so much fun performing. I love being out on the road with THE DENIM & RHINESTONES TOUR and look forward to returning to Vegas once that wraps, as it has become our home away from home where we get to play to audiences from all over the world."
REFLECTION: The Las Vegas Residency Dates:
June 21, 23, 24, 28, 30 
July 1
September 20, 22, 23, 27, 29, 30
November 29
December 1, 2, 6, 8, 9, 13, 15, 16