Offset & More Bring Kids To 'Spider-Man: Across The Spider-Verse' Premiere
By Tony M. Centeno
May 31, 2023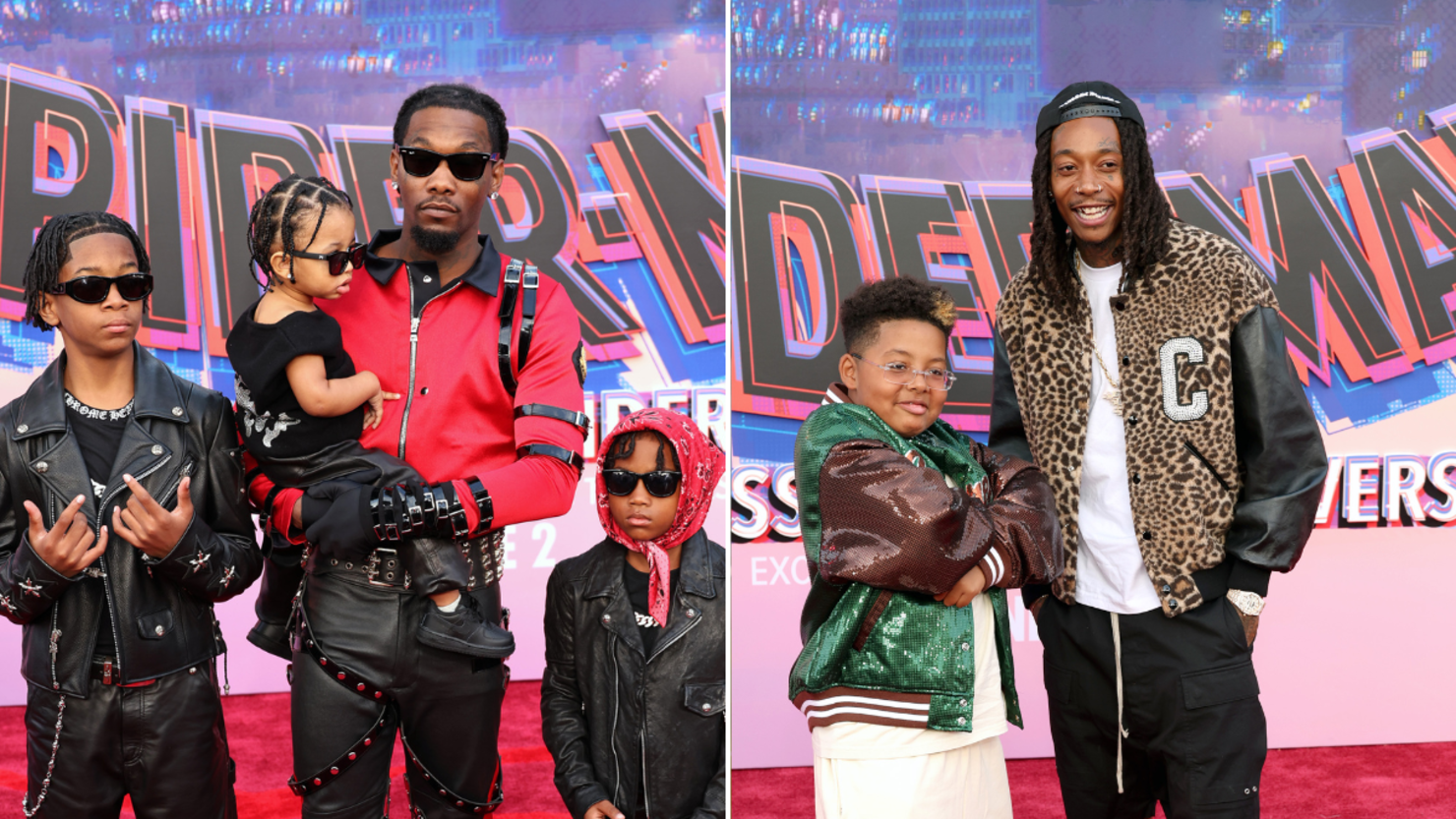 Offset, Wiz Khalifa and other celebrities brought their children to catch the all-new Spider-Man film at the official premiere.

On Tuesday night, May 30, numerous artists flocked to the Regency Village Theatre in Los Angeles for the world premiere of Marvel's Spider-Man: Across The Spider-Verse. The "Clout" rapper hit the red carpet with his sons Jordan, Kody and baby Wave. Offset rocked a black and red outfit that resembles a fit Michael Jackson used to wear in the '90s. Wiz Khalifa also pulled up to the premiere wearing a cheetah print letterman jacket with his son Sebastian.

There were plenty of other celebrities who arrived with their families, or just came through solo, to enjoy the film. Parents like Omarion, Tia Mowry, Jordin Sparks, Wizkid and more brought their kids with them. Meanwhile, Coi Leray was on the scene rocking red-and-blue webs on her black pants while posing like the web-slingers in the Spider-Verse. Metro Boomin, who executively produced the movie's official soundtrack, also hit the red carpet after revealing all the special guests on the project.

The soundtrack features fresh collaborations between Young Metro and slew of heavy hitters including Nas, Lil Wayne, A Boogie Wit da Hoodie, Lil Uzi Vert, Coi Leray, Offset, 2 Chainz, Future and plenty more. Metro's body of work inspired by the film is set to drop on Friday, June 2, which is the same day the movie makes its debut in theaters.

See more photos and videos from the red carpet of the Spider-Man: Across The Spider-Verse premiere below.