YG & Saweetie Appear To Confirm Dating Rumors After Being Spotted In Cabo
By Tony M. Centeno
May 31, 2023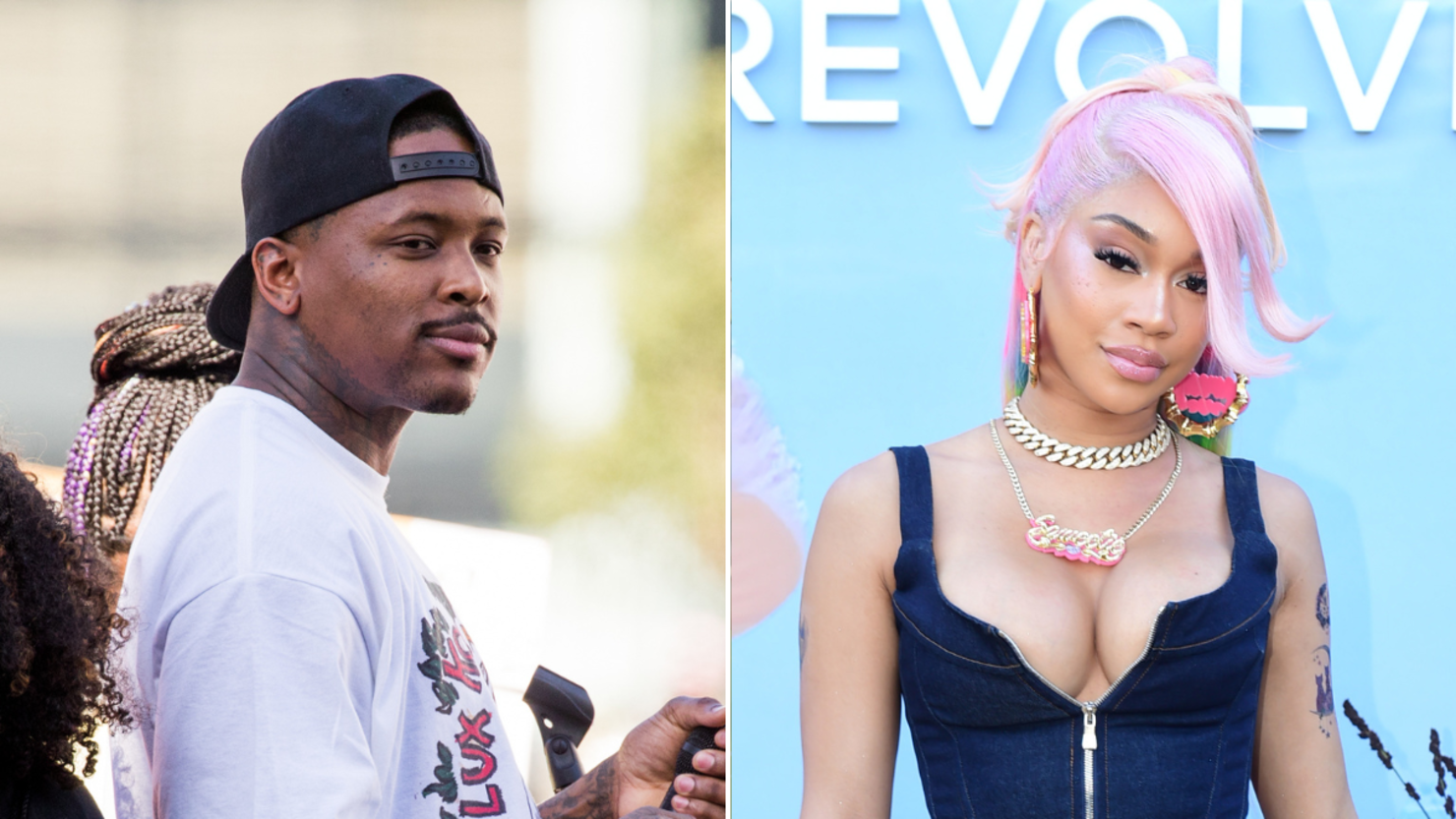 YG and Saweetie aren't trying to hide their relationship anymore.

According to photos TMZ posted on Tuesday, May 30, the California natives were seen cuddled up while on vacation in Cabo, Mexico. In the photos, you can see the My Krazy Life rapper hugging and kissing on Saweetie as they relaxed in the pool and basked in the sun. The couple have all but confirmed their relationship status themselves. Neither of them have commented on the photos since they were released. However, to loyal fans who've been following their moves over the last few months, this was the final piece of evidence they needed.
Apparently, YG and Saweetie have been rumored to be dating for several months after fans spotted the couple at several locations. After she reportedly attended his birthday celebration in March, they were seen together again at festivals like Rolling Loud in L.A. and at Coachella. The rumors increased after The Jasmine Brand reported that both artists were spotted at Lala's Wafflehouse in Indio. The restaurant posted videos and photos of Saweetie after she paid the tab for five people.

The couple have known each other for quite some time. They first collaborated with each other in 2020 for "Money Mouf" alongside Tyga and again on Mozzy's 2022 track "In My Face" with 2 Chainz. The latter collaboration dropped a year after Saweetie split from her ex Quavo. They started dating in 2019 and lasted two years before they ended their relationship.