Billy Joel Announces Plans To End Madison Square Garden Residency In 2024
By Andrew Magnotta @AndrewMagnotta
June 1, 2023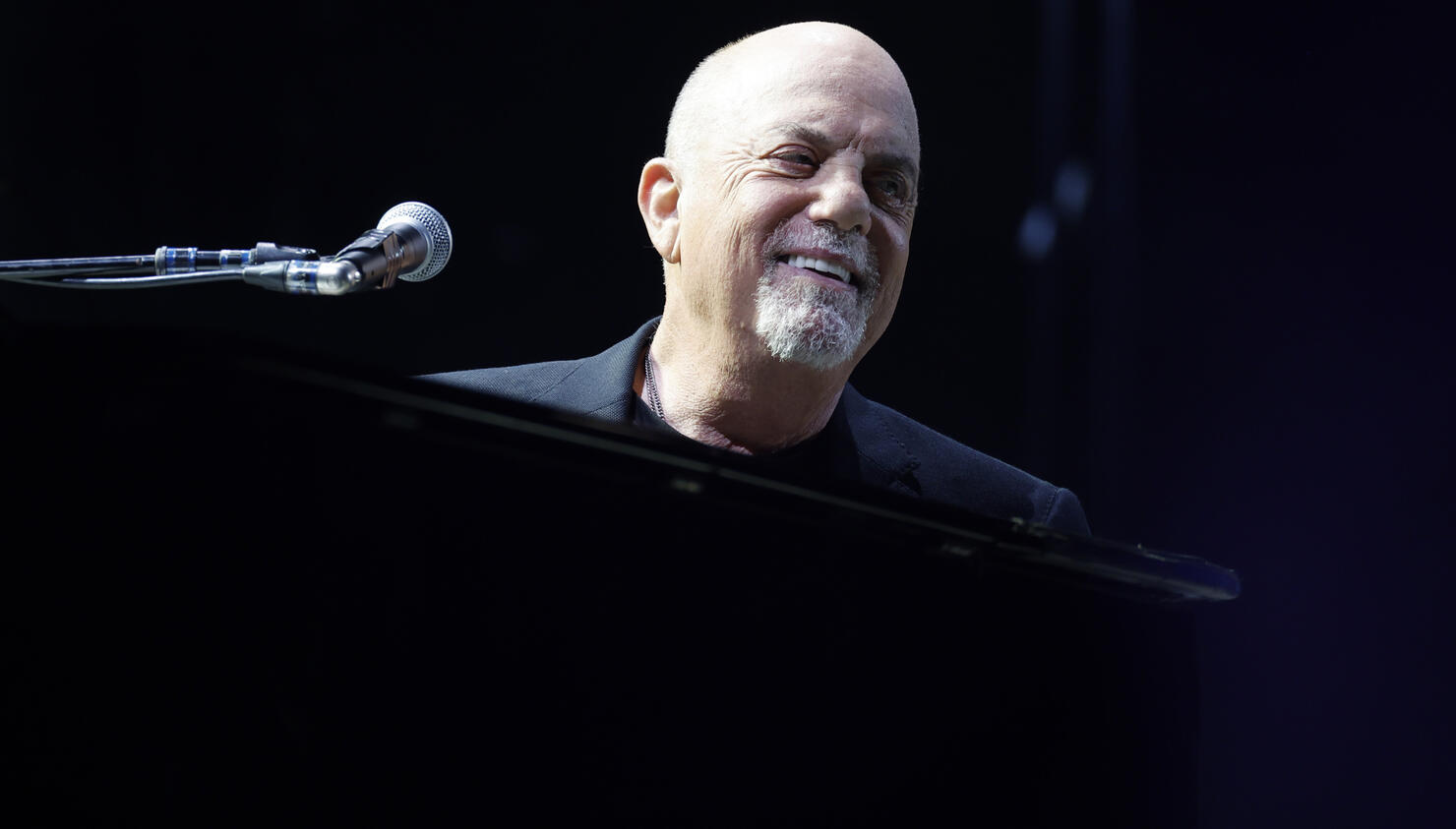 Photo: Getty Images North America
The regular crowd shuffles in, over and over and over again.
Neither Madison Square Garden nor Billy Joel himself ever expected his status as the Garden's first-ever musical franchise would last for 10 years and more than 100 shows, but here we are.
The Piano Man announced Wednesday in a news conference at the Garden's Chase Square that he's closing the lid on his residency — though not his career — in July of 2024, after he performs his 150th career concert at his hometown arena.
"150 shows, 10 years, alright already," Joel remarked from the podium, at a news conference hosted by Q104.3 New York's Jim Kerr. "Despite what you've read — I'm selling my house on Long Island, but I'm not leaving New York. I'm just spending a little bit more time down in Florida, like all Jewish guys do ... so it's really not that much news."
He continued: "It's hard to believe we've been able to do this for 10 years. I didn't know how long it was going to last; I thought there would be an arc to it — maybe it'll sell well in the beginning, and eventually it was going to dwindle out. But it keeps selling and people keep coming and want to keep buying tickets. Now I'm 74, I'll be 75 next year. It seems like a nice number."
This October will mark the wind down of Joel's residency, which launched in 2014. Since then, The Garden has hosted more than 1.6 million fans at Billy Joel shows — all of which have been sell-outs.
For tickets and more information about Billy Joel's upcoming New York City shows, visit BillyJoelMSG.com.
New York City Mayor Eric Adams congratulated Joel on music that has "defined" the city and "brought us together."
"On behalf of 8.5 million New Yorkers, congratulations, Billy, on a historic run of sold-out shows at MSG, and thank you for a lifetime of bringing joy to us all," said the Mayor.
And while Joel's residency might be approaching its grand finale, MSG Entertainment Executive Chairman and Chief Executive Officer James Dolan added that "Billy always has a home here."