Chuck Todd To Step Down From NBC's 'Meet The Press'; Replacement Announced
By Jason Hall
June 4, 2023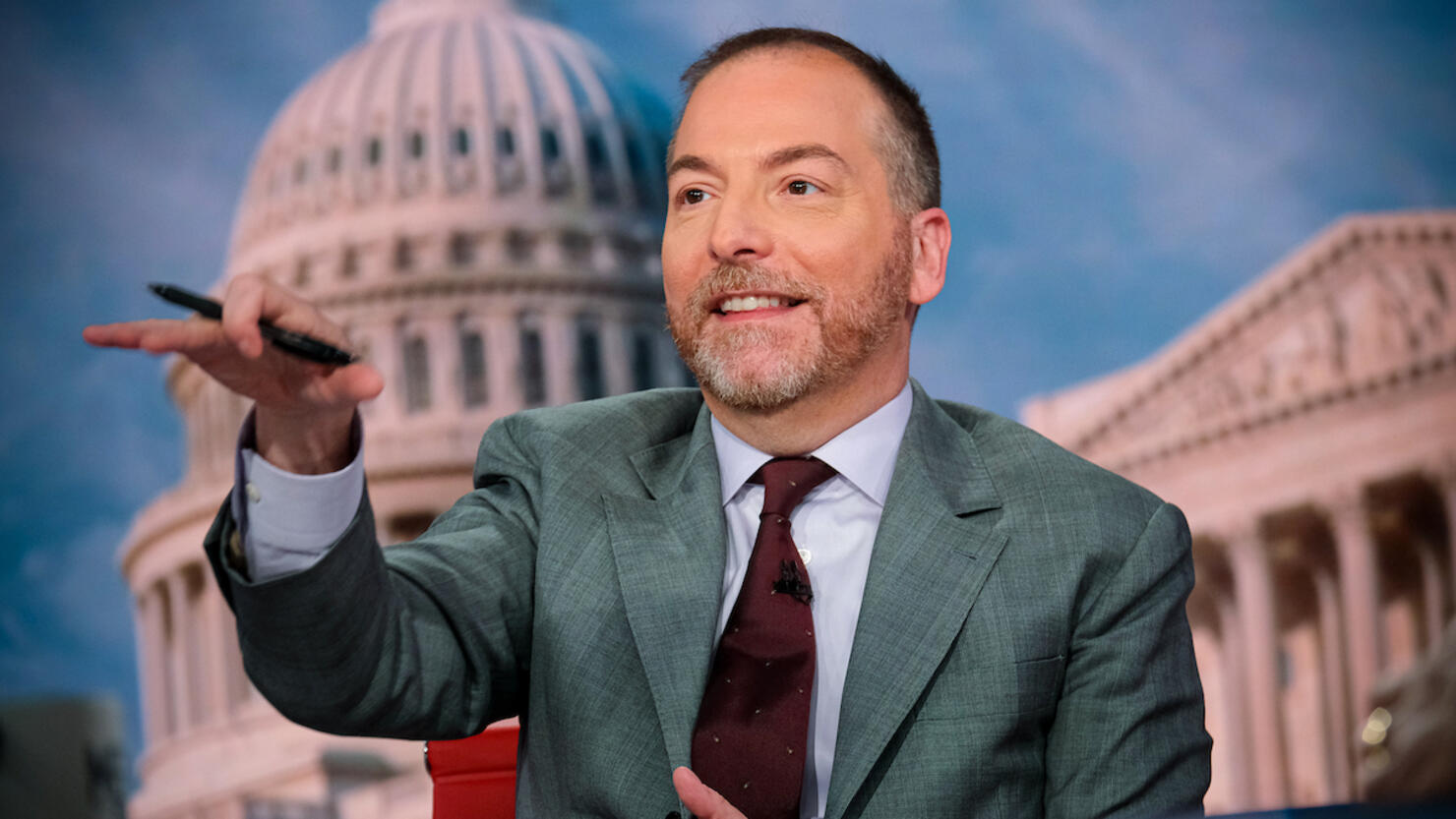 Chuck Todd announced his upcoming plans to step down as host and moderator of NBC's longrunning show Meet the Press during Sunday's (June 4) live broadcast. Todd, who succeeded David Gregory in 2014, announced that NBC co-chief White House correspondent Kristen Welker will take over as the show's host and moderator following his departure later this year.
"It's been an amazing nearly decadelong run. I am really proud of what this team and I have built over the last decade," Todd said via NBC News. "I've loved so much of this job, helping to explain America to Washington and explain Washington to America." 
Todd said he plans to remain with NBC in a new role as the network's chief political analyst, which will include providing a key voice in field reporting, as well as coverage of major events, while also planning to focus on long-form journalism.
"When I took over Meet the Press, it was a Sunday show that had a lot of people questioning whether it still could have a place in the modern media space," Todd added. "Well, I think we've answered that question and then some."
NBC News' president of editorial Rebecca Blumenstein and senior vice president of politics Carrie Budoff Brown credited Todd for his "thoughtful and passionate leadership" in a memo sent to staff members.
"'Meet the Press' has sustained its historic role as the indispensable news program on Sunday mornings," Blumenstein and Budoff Brown said via NBC News. "Through his penetrating interviews with many of the most important newsmakers, the show has played an essential role in politics and policy, routinely made front-page news, and framed the thinking in Washington and beyond."
Welker, who had previously worked for an NBC affiliate in Philadelphia before joining NBC News in 2010, will become the second woman -- following inaugural host Martha Rountree -- and first Black journalist to moderate Meet the Press, the longest running program on American television, having debuted on November 6, 1947.