How Carly Pearce Might Have Manifested Her Dream Duet With Chris Stapleton
By Kelly Fisher
June 5, 2023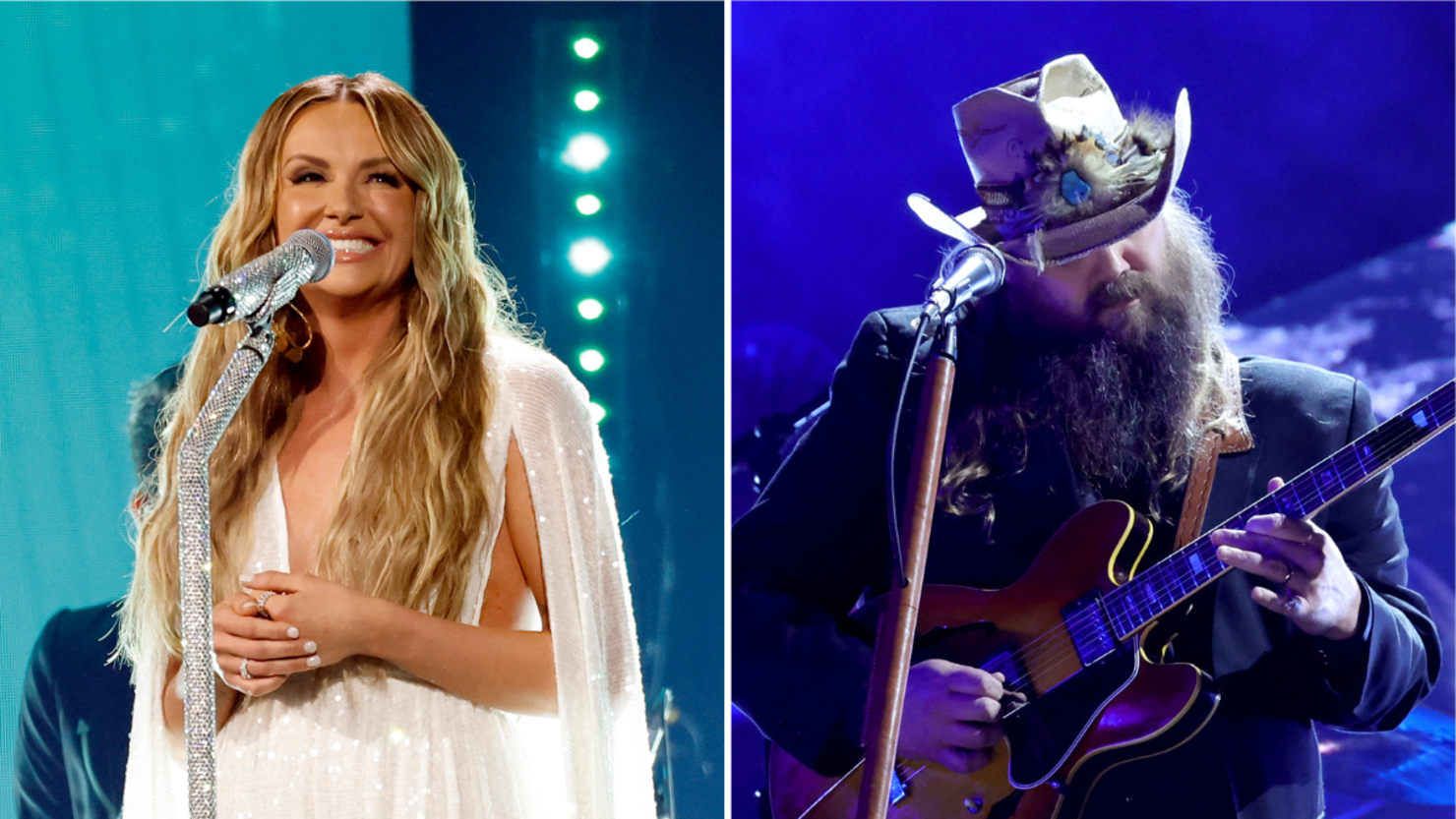 Carly Pearce revealed that she joined forces with Chris Stapleton — a dream collaboration she might have manifested in a tweet more than a year ago — to release a duet that captures a relatable feeling in a relationship. Pearce features Stapleton on "We Don't Fight Anymore," due out this month.
Pearce's announcement on Monday morning (June 5) comes after the award-winning singer-songwriter spent days teasing the duet with blurred images, revealing details little by little and stirring anticipation among social media commenters. She said in an Instagram caption last week that she feels "grateful and excited for what's next. It may be closer than you think…. 🤍"
The collaboration also comes after Pearce, blown away by Stapleton's soulful performance at the 64th GRAMMY Awards in April 2022, wrote in a tweet: "Just putting this out here… [Chris Stapleton], when you're looking for your next duet partner, can it please be me?!"
"This song embodies a place that I think, if we are honest with ourselves, we've all felt at some point in a relationship," Pearce said of the song. "The distance that feels heartbreaking, yet you're also indifferent. I've always been a writer who never wanted to shy away from the 'uncomfortable' moments in all of our lives, and this song feels too important not to share. [Chris Stapleton], you made my dreams come true by lending your incredible talents to this song."
Pearce has been teasing new music in 2023 as she moves forward from her 29: Written In Stone era. She's previously posted a few behind-the-scenes photos in the recording studio, and shared hints at "We Don't Fight Anymore," without confirming that Stapleton joined her on the track. It's set to release on June 16.
"I think what fans have shown me is they want to see how I see the world," Pearce previously said in a statement shared by her record label. "So, it's been an interesting process of coming out of a season of my life that was so hard and transitioning into one that, yes, is so much fuller and richer, but also still a hard way to come out of. You don't just blink your eyes one day and you're healed, or you don't just wake up one day and say, everything's great, and yay! So, I think this one is just a chapter of my life that's more navigating a new season, navigating to me, the best season of my life, honoring what I have been through, honoring that some of those things will live on with me as I carry through my life. And celebrating that I made it through in such a wonderful way."