Smoke From Canadian Wildfires Causing Unhealthy Air Quality In The U.S.
By Bill Galluccio
June 7, 2023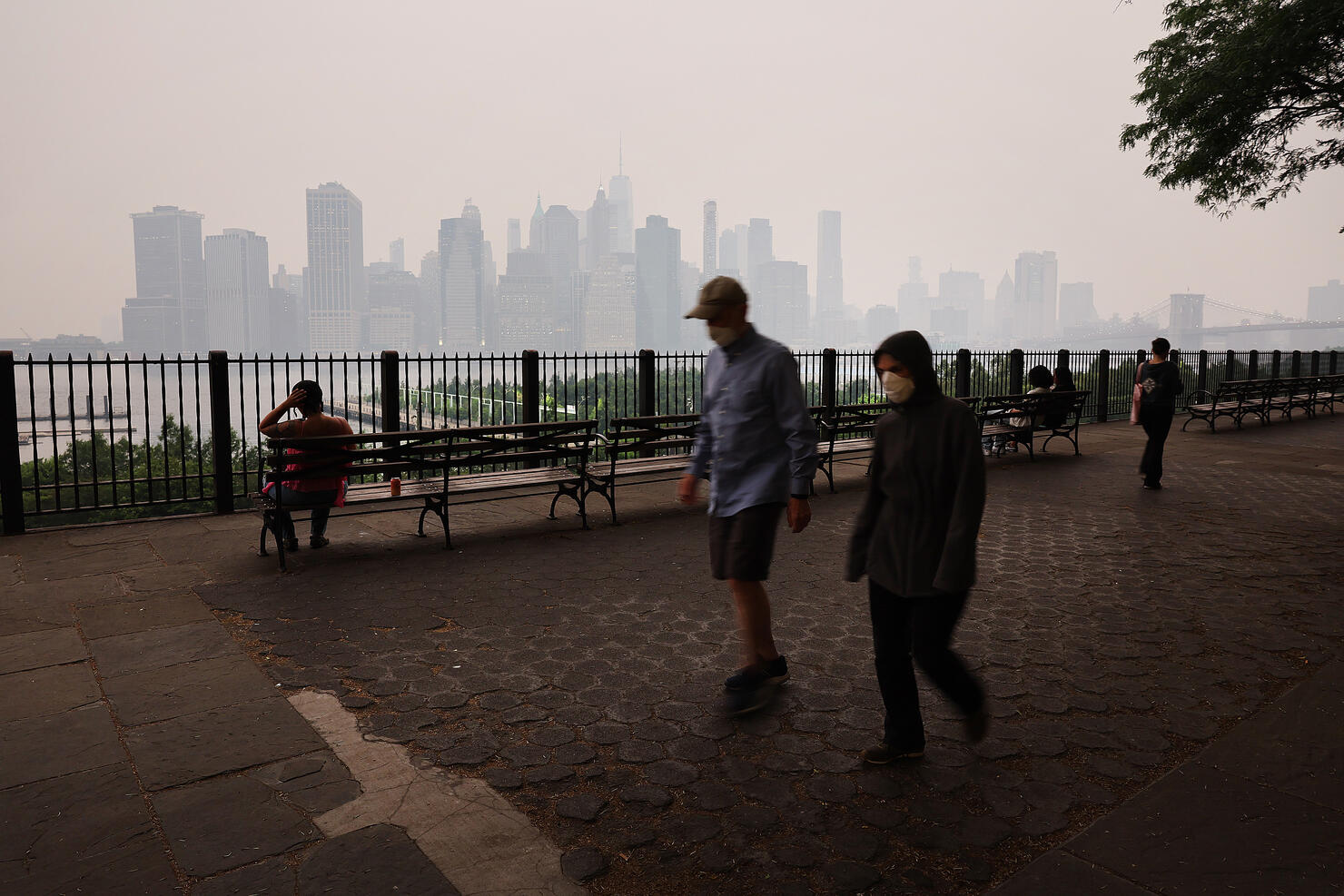 As more than 400 wildfires burn across Canada, the smoke continues to inundate cities across the United States, creating unhealthy air quality conditions for nearly 100 million people up and down the east coast.
Residents were urged to stay indoors, while those who have respiratory issues were advised to wear masks.
On Wednesday (June 7), air quality alerts were issued in 18 states, from South Carolina to New Hampshire. Philadelphia and Washington, D.C., issued Code Red air quality alerts as the hazy smoke filled the air. Due to the smokey conditions, authorities in New York City, Montgomery County, Maryland, and Washington, D.C. have ordered schools to cancel all outdoor activities.
The smokey skies are also impacting air travel, causing the FAA to issue a partial ground stop on certain flights at New York City's LaGuardia Airport. The low visibility is also causing numerous delays at Newark Liberty International Airport in New Jersey.
On Tuesday night, New York City had the worst air quality in the world, according to Swiss air quality monitoring service IQAir. By Wednesday morning, the air quality improved slightly as New York City dropped to 5th, while Detroit had the 3rd worst air quality.
However, as the day went on, the air quality in New York City worsened, and by 3:30 p.m. ET, it was the worst in the world.
In Syracuse, New York, the smoke created a golden haze, which made it seem like the sun was setting.
"It felt like it was constantly sunset," Dan Delfuoco told the New York Times. "I was like, was it really 10 a.m.?"
Firefighters in Canada continue to battle the wildfires but are struggling to get them under control. Of the 400 fires currently burning across the country, around 200 are considered out of control.