'Stumbling' Alaskan Moose Tests Positive For Rabies For The First Time Ever
By Bill Galluccio
June 9, 2023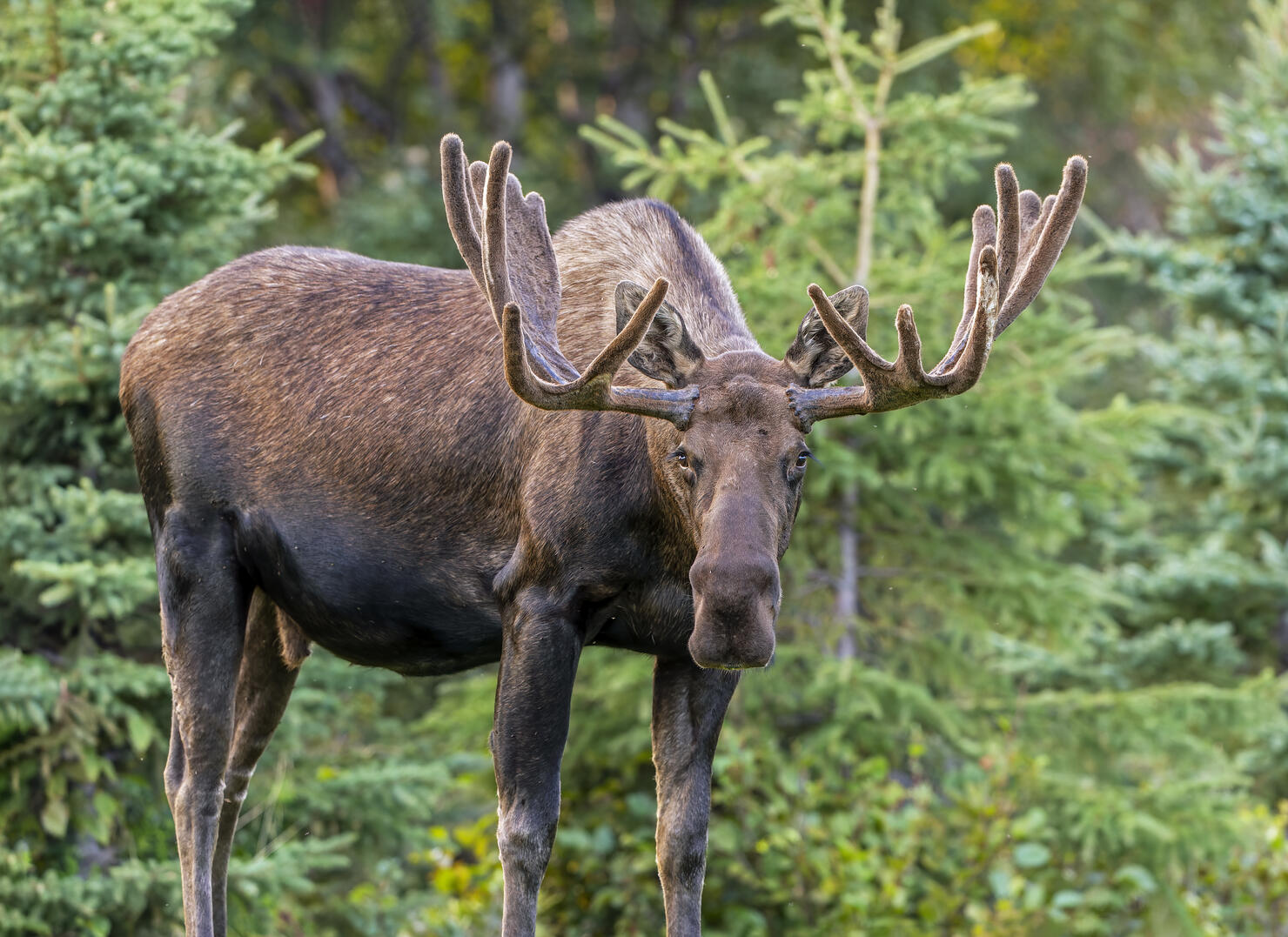 A moose that was acting aggressively and charging residents in the town of Teller in Western Alaska had rabies. Alaska's Department of Fish and Game said that it was the first time in the state's history that a moose has tested positive for rabies.
"That moose was being aggressive towards people and charging and getting a little bit too close to comfort for them," Alaska Wildlife Biologist Sara Germain told KTVF. "So because those are all signs of rabies, we decided to dispatch the animal and take the head and some other samples to try and see what was wrong with it."
Officials took samples from the moose and sent them to a lab for testing, which showed that the moose was infected with an Arctic Fox rabies variant.
"This is the same variant circulating in red foxes during the outbreak in the Nome/Seward Peninsula and North Slope arctic foxes this past winter, suggesting the moose contracted the virus from a fox," the department said in a press release.
The department noted that it is unlikely that the rabies virus will spread through the moose population in the state.
"Due to the largely solitary nature of moose, it is very unlikely that any rabies outbreak will occur in the moose population, but isolated cases such as this one occur rarely," the department explained.
Officials are asking anybody who sees animals behaving abnormally to contact local officials.
"If you do see something abnormal, report it and make sure that you can do as much as we can, or as you can to go ahead and reduce the risk that your pets or your family may be exposed to the virus," Alaska State Veterinarian Bob Gerlach told the news station.