U.S. Air Quality Alerts Remain As Canadian Wildfire Smoke Starts To Clear
By Bill Galluccio
June 9, 2023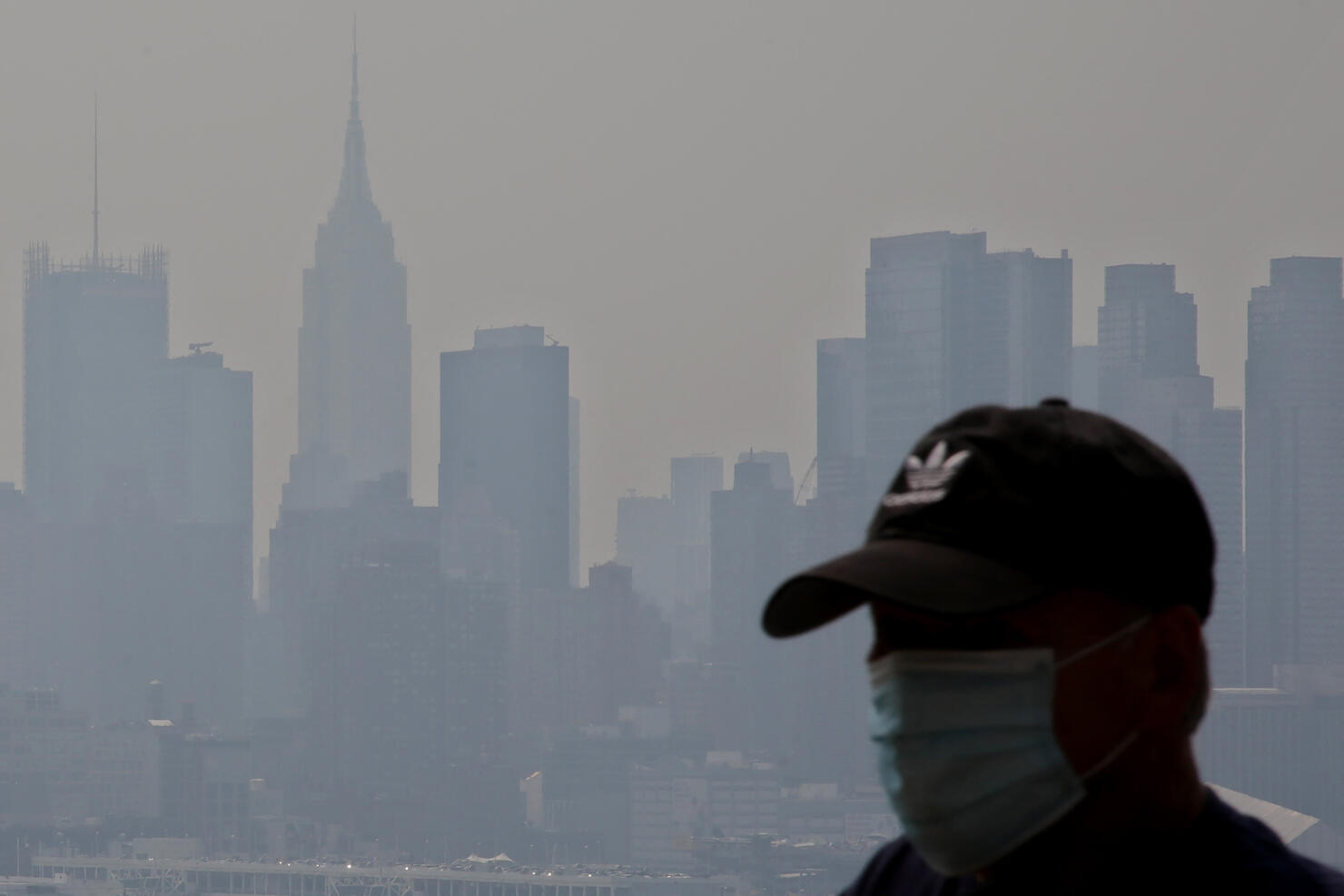 As more than 400 wildfires continue to burn across Canada, the smoke continues to spread across the globe, creating unhealthy conditions across parts of the United States.
While the conditions have improved in many cities, over one million people remain under air quality alerts.
"Leading up to the beginning of the weekend, near-surface wildfire smoke associated with Canadian fires is expected to continue plaguing regions from the Great Lakes to the Mid-Atlantic with reduced air quality. Northwesterly flow around a low-pressure system over the Northeast will continue the flow of smoke over the region, but should relax and eventually shift to more of a westerly direction on Saturday," the National Weather Service said.
Some regions could still see high levels of smoke in the coming days.
"Pockets of denser smoke could significantly reduce air quality and lead to lowering visibility, with a wider region of light to moderate smoke leading to an opaque sky and orange sunsets/sunrises. Air Quality Alerts remain in effect from Michigan and Indiana to the northern Mid-Atlantic," the NWS added.
A low-pressure system is expected to bring heavy rains to the Ohio and Tennessee valleys, which should help any lingering smoke subside.
"While the southerly flow increases atmospheric moisture content allowing for the heavy rainfall potential, it will also allow for much of the lingering wildfire smoke in the eastern U.S. to finally subside."