Boosie Badazz, Lil Durk Show Support For YNW Melly Amid Double Murder Trial
By Tony M. Centeno
June 14, 2023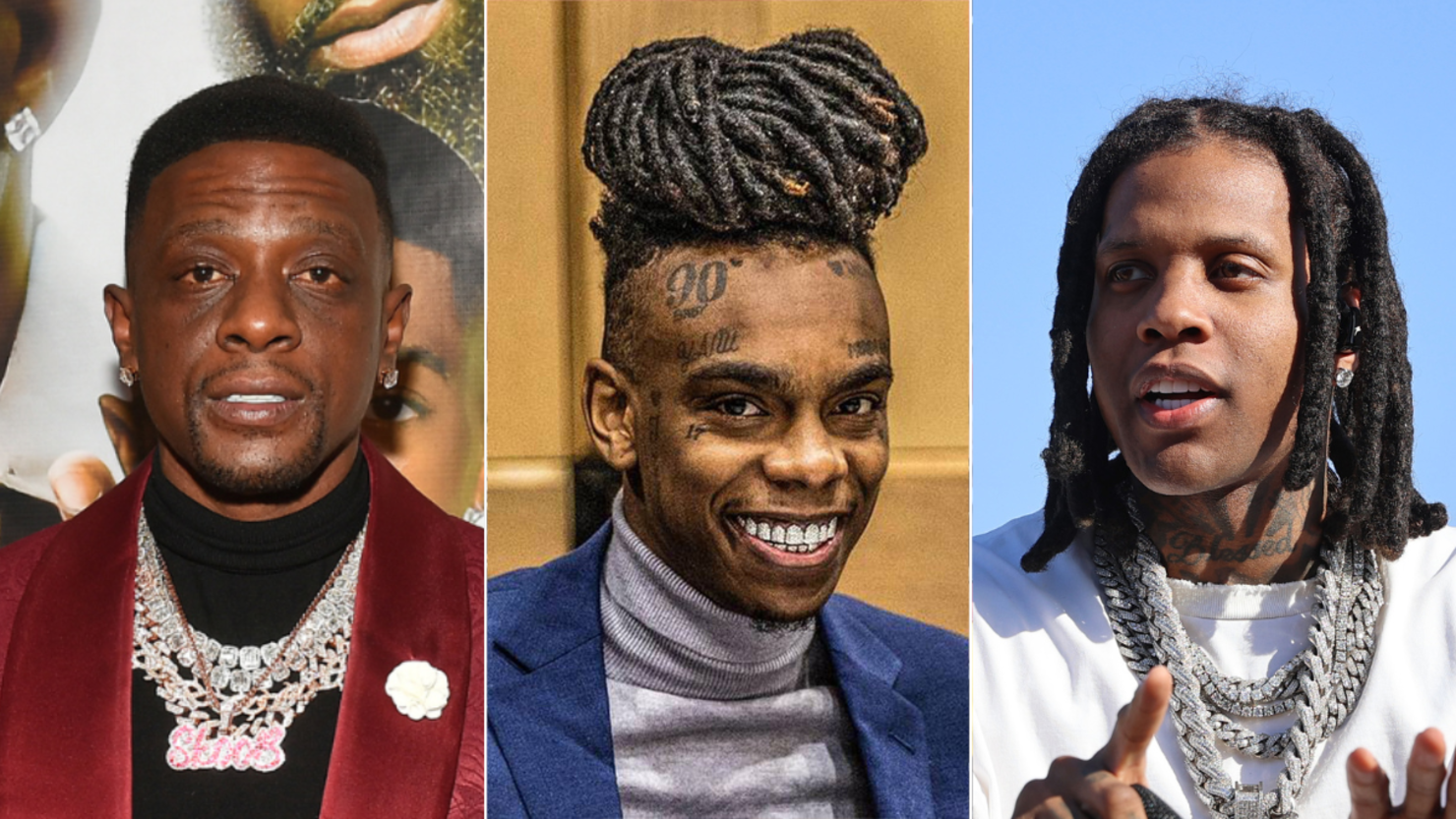 YNW Melly is getting support from some of Hip-Hop's key players ahead of the third day of his double murder trial.

Boosie Badazz has been in the courtroom for moral support since the trial began on Monday, June 12. He posted a video of himself walking into the the courthouse in Fort Lauderdale, Fla. while wearing a red-orange suit and a black button-up shirt. By day 3, Boosie decided to pull up in a Balmain sweatshirt. In another post he made on Tuesday, June 13, Boosie declared that he's no "missing no more rap murder trials" and claims he's interested in becoming a defense attorney.

"THIS S**T IS EDUCATION NO 🧢," Boosie wrote in his caption. "WATCHING THE DEFENSE N PROSECUTION DROP BARS THEN LOOKING AT THE JURORS TRYIN TO READ THEM IS CRAZY‼️I WANT TO STUDY LAW ,I WANNA TRY IT ,I THINK I CAN BE A DEFENSE ATTORNEY R AT LEAST HELP SOME ATTORNEYS OUT‼️IM MOTIVATED."

Although Boosie showed up in person, others like Lil Durk offered their support on social media. The Chicago rapper took to his Instagram Stories to express his thoughts about the "Mixed Personalities" rapper.

"Free @ynwmelly," Durk wrote above a post about the second day of trial.
YNW Melly is currently facing double murder charges after prosecutors accused him of orchestrating the shooting of two friends Anthony Williams aka YNW Sakchaser and Christopher Thomas, Jr. aka YNW Juvy back in October 2018. On day one of the trial, the prosecution and the defense made their opening statements and heard testimony from several people including law enforcement and first responders who were there on the night when Melly's associate YNW Bortlen brought the deceased bodies to the hospital in Miramar.

The noise of his celebrity supporters hasn't been able to drown out the frustration from the victim's families. The parents of YNW Juvy spoke out following the first couple of days of the trial and expressed how hard it's been over the past four years since their son's death. His mother Leondra Phillips spoke to NBC 6 South Florida and demanded justice for Juvy. Meanwhile, his dad spoke about what may have led to his son's murder and also went off on those who support Melly's freedom.

See what he had to say below.

WARNING: EXPLICIT LANGUAGE