Brett Young Unveils Plans For Tour Named After Romantic Tribute To His Wife
By Kelly Fisher
June 20, 2023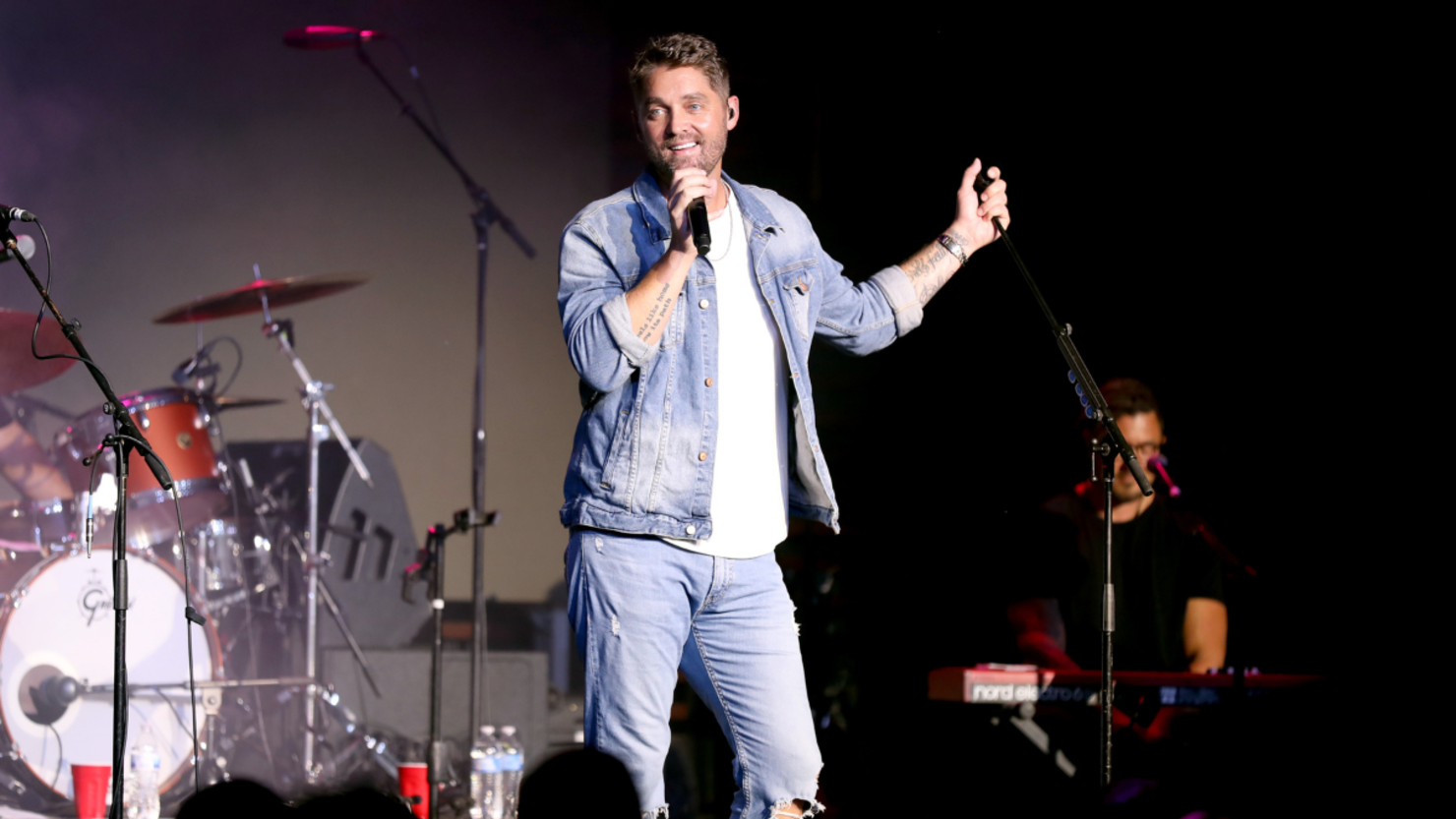 Brett Young unveiled a new list of tour dates, set to kick off this fall. The "Dance With You Tour" — named after the romantic ballad he released earlier this year — is set to kick off in September.
Young is bringing Jake Scott and Griffen Palmer on select dates. The latest list of tour dates comes about a month after Young wrapped his headlining "5, Tour, 3, 2, 1" trek with Ashley Cooke and Morgan Evans.
"I always imagined that my first dance at my wedding would be with the only person I would slow dance with for the rest of my life," Young said in an Instagram caption, which included a heartwarming nod to his wife, when he announced the release of the song that bears the same name as his fall tour. "It was true for me. Call me a hopeless romantic, but I love stories about dreams coming true. Love you [Taylor Mills Young]!"
Young released "Dance With You" in April, along with a heartwarming lyric video that reflected on the couple's wedding day. The Youngs tied the knot in 2018, and have since welcomed two adorable daughters. On previous tour dates, Young shared footage behind him that captured stunning images of his wife, and he issued "apologies in advance" if he got distracted at upcoming shows, singing to the screen.
The "Dance With You Tour" adds to additional tour dates Young has coming up, including as support for Sam Hunt and performances with Priscilla Block, among others. Tickets go on sale to the public on Friday (June 23).
See Young's upcoming tour dates below.
September 14 — Bethlehem, PA
September 28 — Normal, IL
September 29 — Sioux Falls, SD
September 30 — Omaha, NE
October 1 — Denver, CO
October 4 — Bakersfield, CA
October 5 — Las Vegas, NV
October 6 — Sandy, UT
October 7 — Rexburg, ID
October 12 — Boise, ID
October 13 — Moscow, ID
October 14 — Tacoma, WA