Kelsea Ballerini Shares Why It Was 'Necessary' To Write Her Post-Divorce EP
By Kelly Fisher
June 30, 2023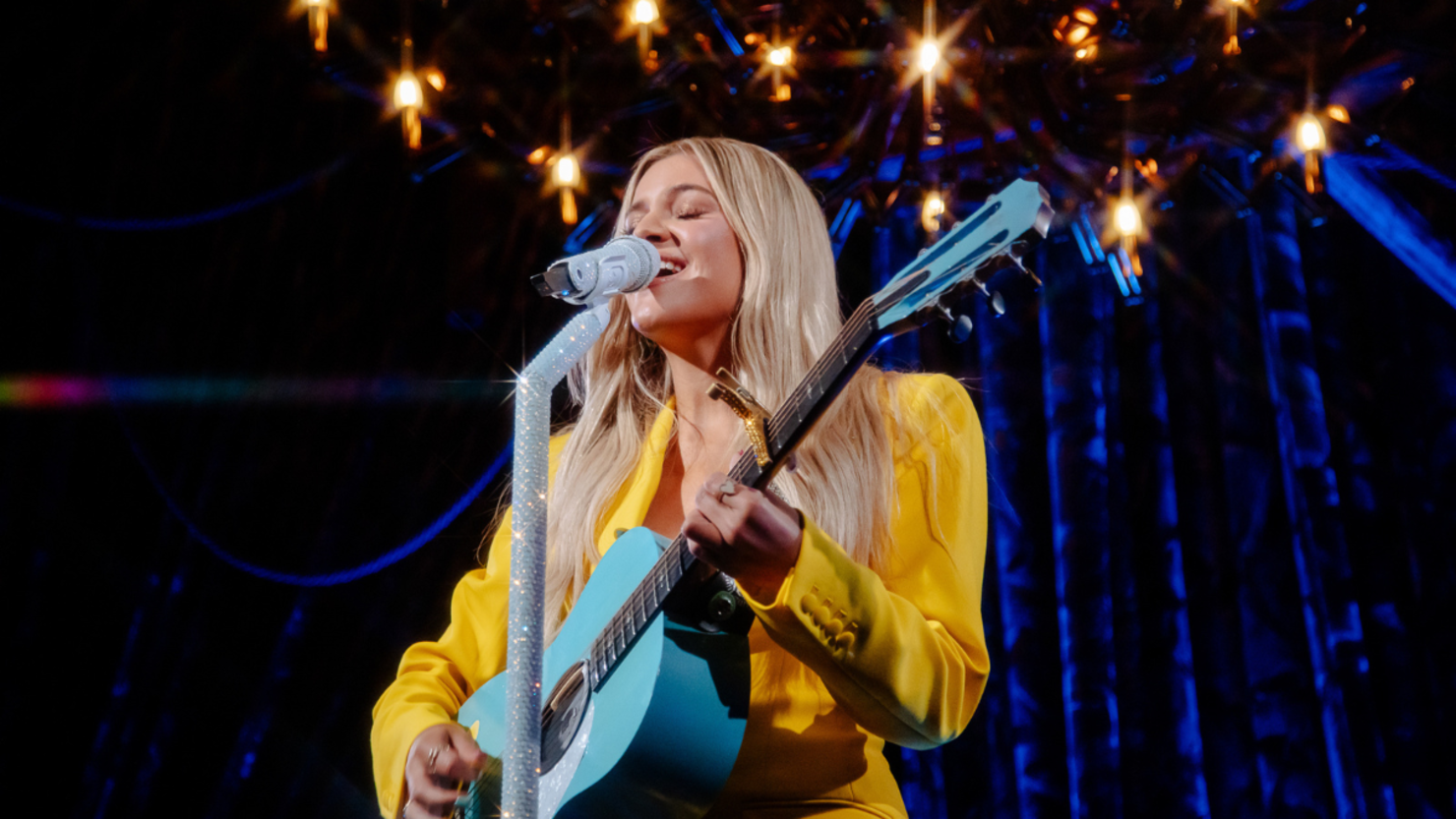 Kelsea Ballerini tried her hand at songwriting for the first time when she was 12 years old, and since then, she's honed her craft and covered a lot of ground in her music. Now an award-winning artist, Ballerini performed career-spanning hits for an intimate crowd during her exclusive iHeartRadio LIVE show in Nashville, Tennessee.
Ballerini performed everything from "Peter Pan" — a throwback ballad that longtime fans will remember from her debut album in 2015 — to high-energy, fan-favorite anthems like "If You Go Down (I'm Goin' Down Too)" and emotional heartache tracks like "Penthouse." Ballerini wrote "Penthouse" and a few other songs to tell her side of the story following her divorce, and it resonated with listeners in ways she didn't expect. iHeartRadio's Amy Brown hosted a Q&A with Ballerini between performances, and asked her how it felt to release the EP, Rolling Up The Welcome Mat, earlier this year.
"I mean, I kind of have a split answer for this because writing it, and just making the human personal decision to put it out was a moment for me of just kind of owning myself and my experience and my story," Ballerini shared. "And the the response is another side. It was like — I still feel like we're playing catch-up, you know? I put out Subject To Change like five seconds before that," — Ballerini's 15-track album that made its debut in September — "and I worked on that album for years. ...but I had no expectation for Welcome Mat. It was something that was obviously the narrative of my life at that time and those songs helped me understand that process and putting it out was therapeutic, and then I thought …I could go back to Subject, and it didn't happen that way, and it hasn't happened that way."
Ballerini said it was "definitely therapeutic" to write Rolling Up The Welcome Mat, but the word she would use to sum it up is "necessary." The East Tennessee native said it "was necessary for me personally and my journey for making sense of my life at that time. And now, in this season, I'm learning that it was necessary for me to open up more as an artist and as a songwriter and learn that the more zoomed in I can get, the better it is all around. It's been a huge learning experience and necessary."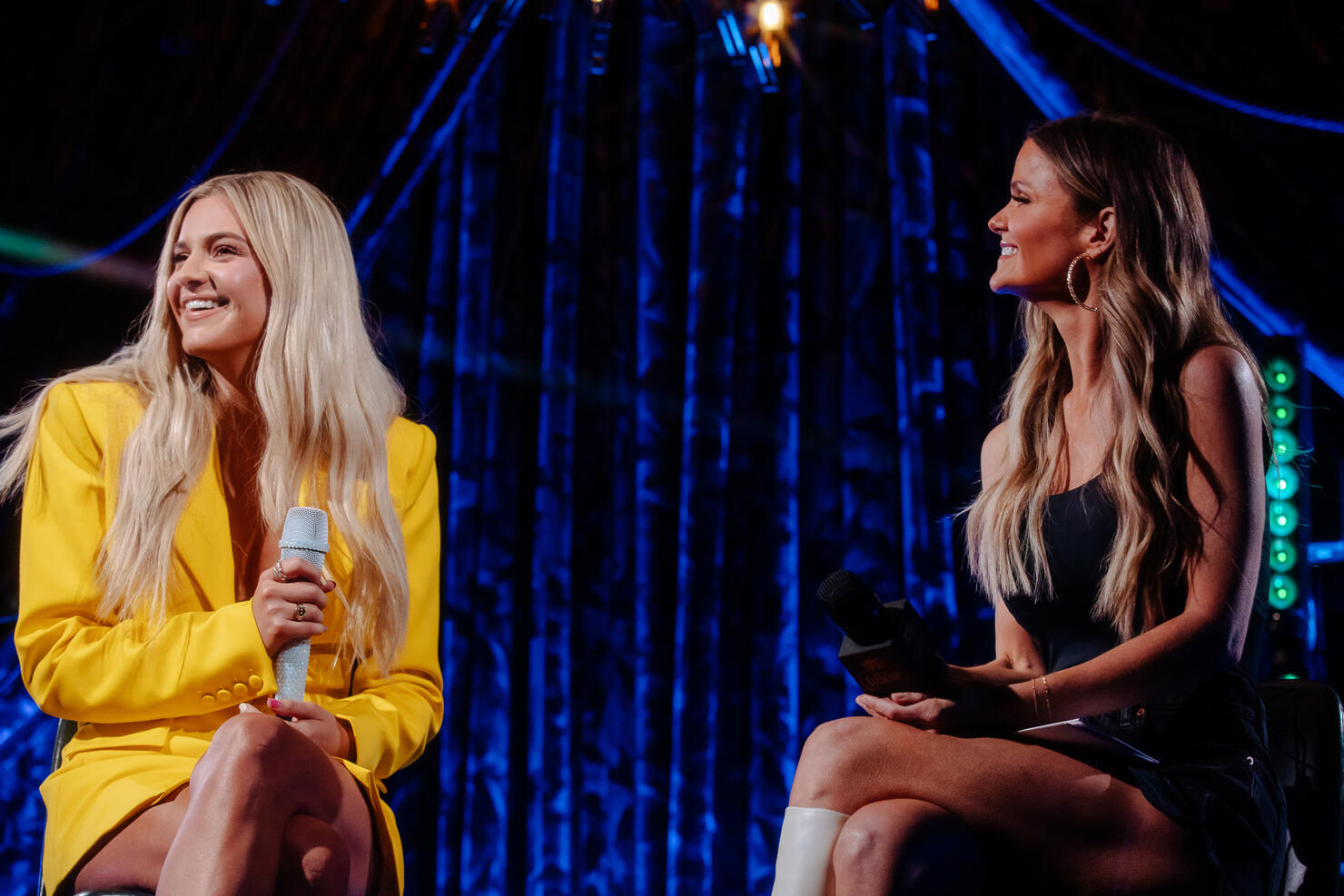 Songwriting has been a part of Ballerini's life since she was 12 years old, when her parents divorced. Now 29, Ballerini, an only child, told Brown that songwriting helped her to express "really big feelings" that she otherwise didn't know how to sort through. Though she acknowledged that at times, she might wonder whether he music will play on the radio or whether it could be made into a "cool show" during live performances, she considers "my actual job is to be honest and write honest stuff." That's what happened, for example, when she wrote "Blindsided," a popular track on Rolling Up The Welcome Mat. At that time, Ballerini "was at capacity. I was at capacity, and 'Blindsided' was the thing where the cup was gonna overflow, and I wrote that song and it didn't."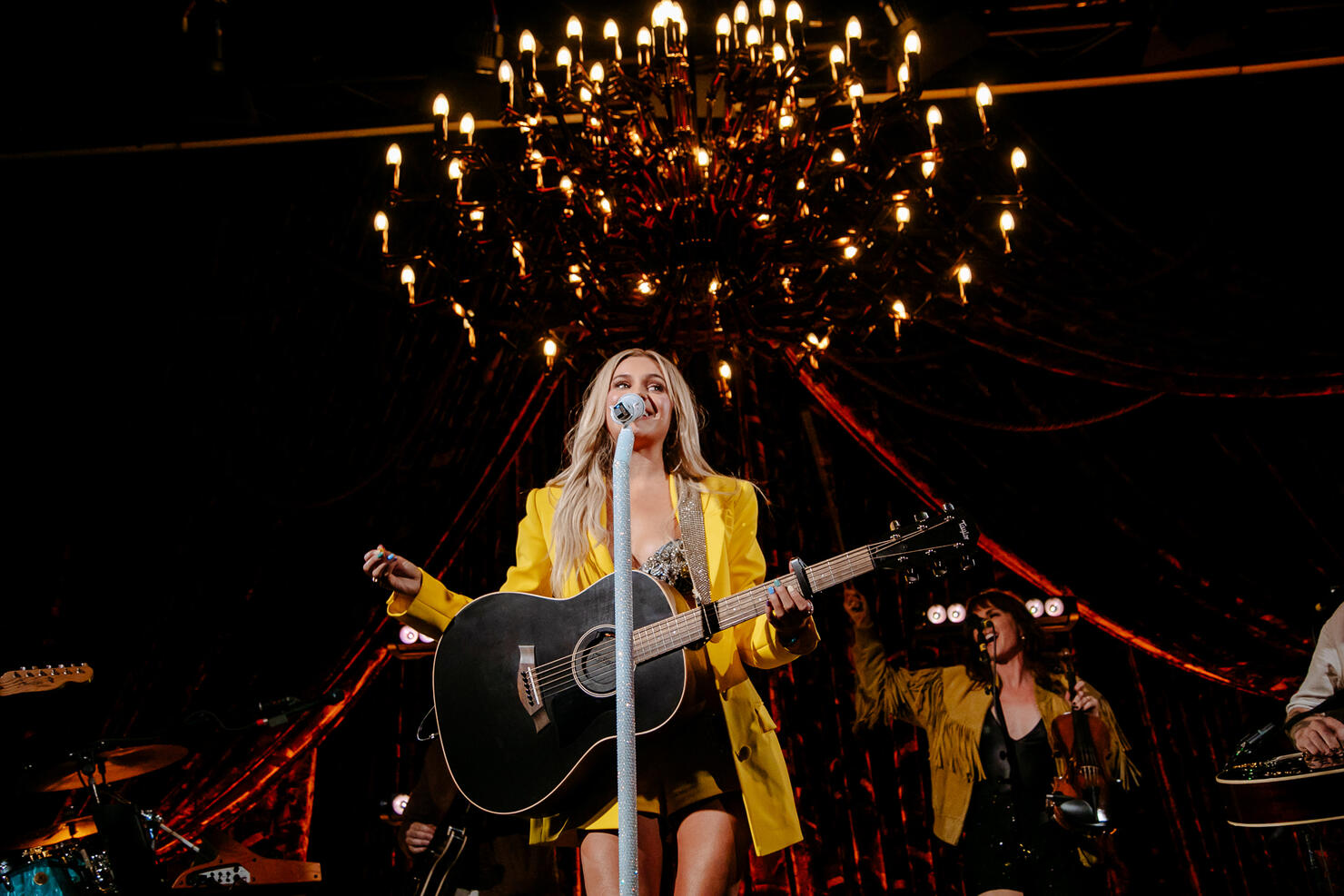 Ballerini went on to talk with Brown about her experience working with beloved country legend Dolly Parton as she lent her voice to one of the main characters in the audio book version of Run, Rose, Run, the novel Parton co-authored with James Patterson last year. Parton also recorded a companion album to go with the book, and performed with Ballerini on the Academy of Country Music Awards stage last year. Ballerini gushed over the experience of working with Parton, and how the "Jolene" legend and her work inspires her.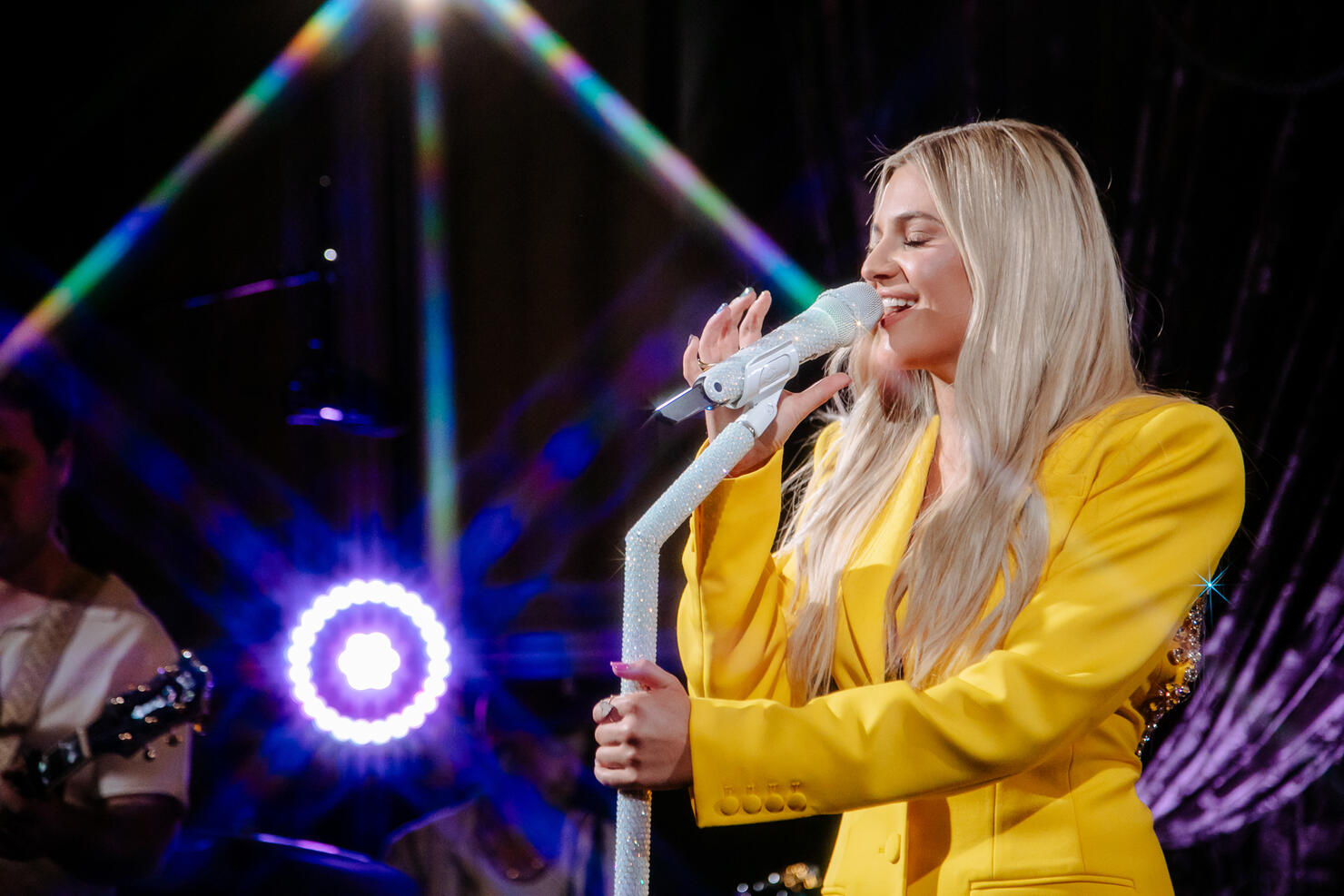 Ballerini considers herself a "girl's girl" through and through. Her music throughout her career has often found "a twist to put the woman back in power," even in heartbreak. Always craving sisterhood throughout her life, Ballerini expressed unconditional friendship an d female support on "If You Go Down (I'm Goin' Down Too)," which quickly became a Subject To Change fan-favorite.
"I have learned in therapy: there are seasons, there are reasons and there are lifers. ...Some people come into your life for a season, a reason or a lifetime," Ballerini said. "And I feel like through big life changes and through trauma and through chaos and all these things, you kind of shake out some of the seasons and the reasons and you see your lifers, and I've had that the last year. That's been a real gift to really feel those people who show up for me when it's not as pretty and not as convenient. I feel really blessed to have what I feel to be true sisters in my life."