Hunter Biden's Plea Deal In Criminal Tax Case Falls Apart
By Bill Galluccio
July 26, 2023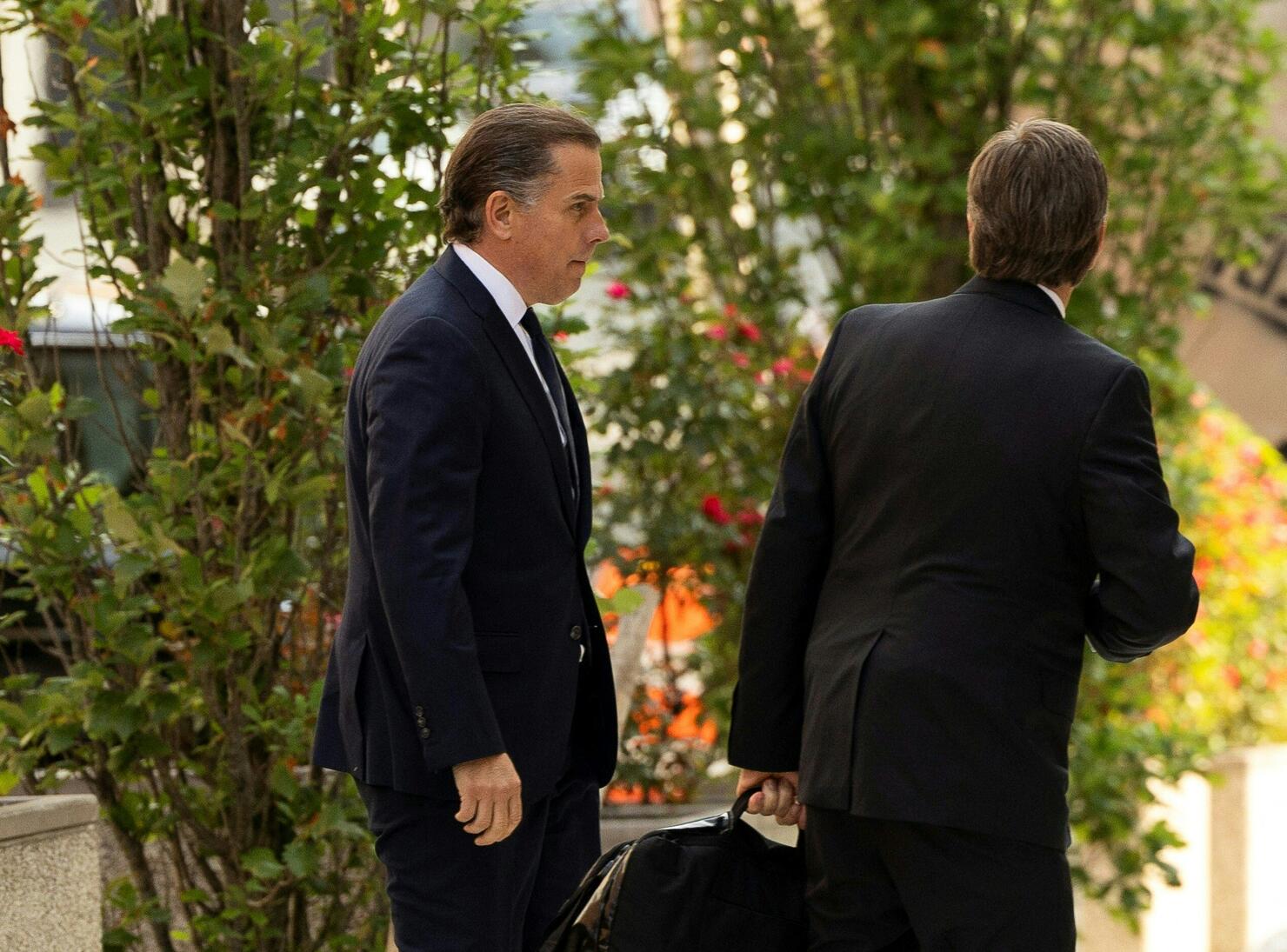 Photo: RYAN COLLERD / AFP / Getty Images
Hunter Biden was expected to plead guilty to two misdemeanor counts of failing to pay his taxes in 2017 and 2018 at the J. Caleb Boggs Federal Building in Wilmington, Delaware, on Wednesday (July 26) morning.
However, during the hearing, U.S. District Judge Maryellen Noreik called for a recess and asked for more information about the plea deal Biden reached with prosecutors.
As part of the original deal, Biden would plead guilty to the misdemeanor tax charges, and the prosecution would recommend probation. In addition, he would also enter into a pretrial diversion program to settle a felony gun charge.
The plea deal fell apart over a disagreement over the gun charge.
After a second recess, it appeared that both sides appeared to reach a new plea agreement. Under the new deal, Biden would plead guilty to two tax charges which would cover tax offenses, drug use, and gun possession from 2014 to 2019. The deal would not shield him from future charges.
Prosecutors told the judge that Biden was still under investigation but did not provide additional details about the investigations.
Noreika was not satisfied with the new agreement and ended the hearing after Biden pleaded not guilty to the charges. She asked both sides to file additional briefings detailing the new plea deal.
During the hearing, prosecutors said Biden failed to pay between $1.1 million and $1.5 million in federal taxes. They noted that he had the funds available to pay his taxes but chose not to. Instead, he continued to "spend wildly."
He has since repaid the money with interest. 
This is a breaking story. Check back for the latest updates...