Cody Johnson Dances With Wife In Romantic Video Teasing Heartfelt Ballad
By Kelly Fisher
August 2, 2023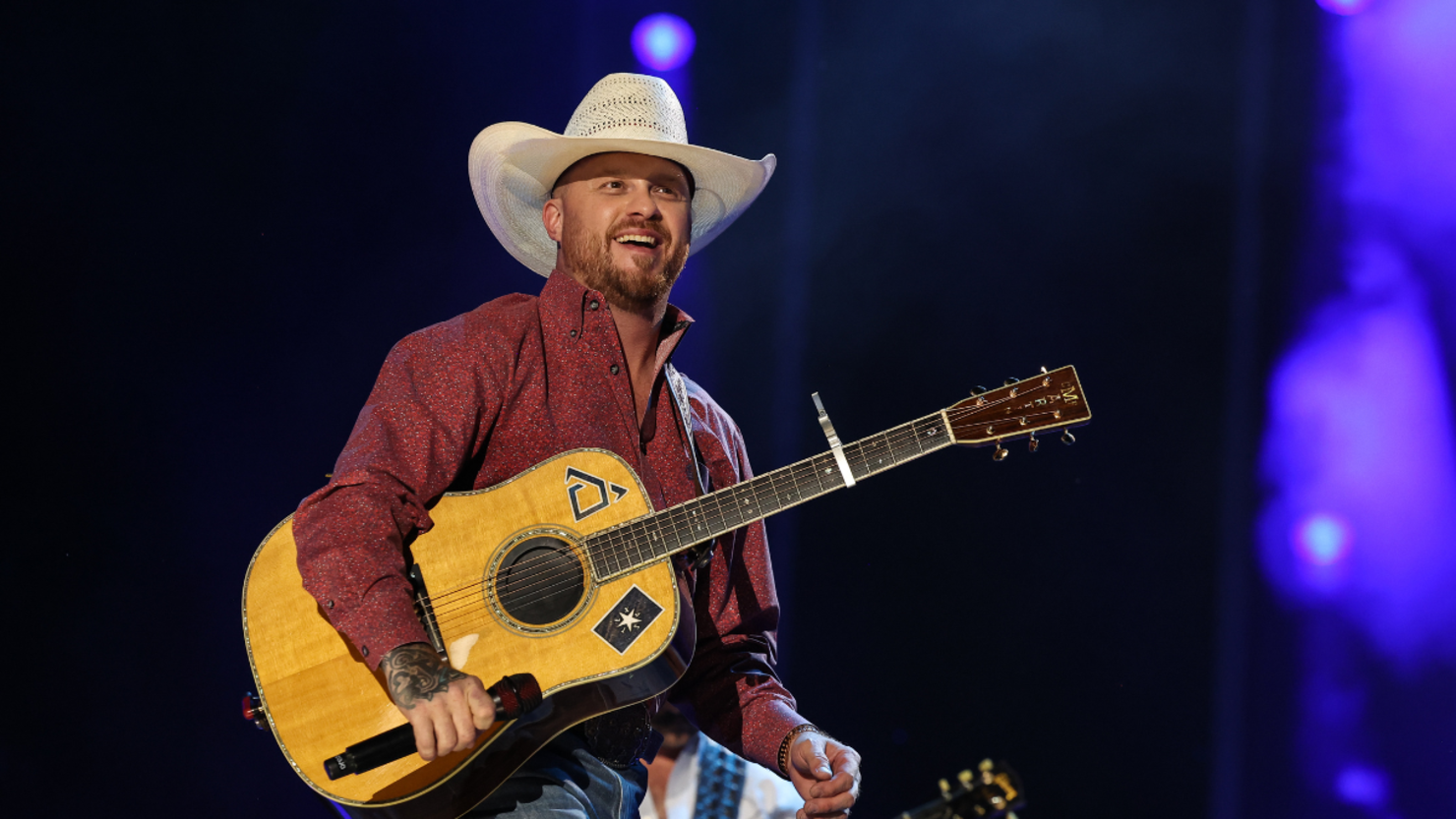 Cody Johnson shared a snippet of a romantic anthem as he teased new music on Instagram on Tuesday evening (August 1), and his social media followers are already eager for more.
The video shows the award-winning country artist dancing with his wife outside, beginning in black-and-white and bursting into vibrant color. Johnson sings in the brief teaser: "I don't remember/ Life before she came into the picture/ Brought the beauty I was missing with her/ Showed me colors I ain't ever seen/ She took chances/ With every wall I built she saw a canvas/ I thank God every day for how he made her/ My life was black and white but she's the painter."
Johnson use hashtags "The Painter" and "New Music" on his Instagram reel, though he didn't announce when new music would release. Some of his social media followers commented, "I can not wait!! ❤️❤️❤️🖤🖤," "Just waiting ❤️❤️," "I got chills already and this ain't even the whole song 🔥," and "This already has me tearing up," to name a few.
Johnson's next chapter of music will follow previously-released fan-favorites, including "Human," "On My Way to You," "Diamond In My Pocket," "Honky Tonk Hardwood Floors," and, of course, his smash-hit single "'Til You Can't," among others. Watch Johnson's latest Instagram reel here: