Brett Young Spotlights His Daughters, Wife In First Video As 'Family Of 4'
By Kelly Fisher
August 4, 2023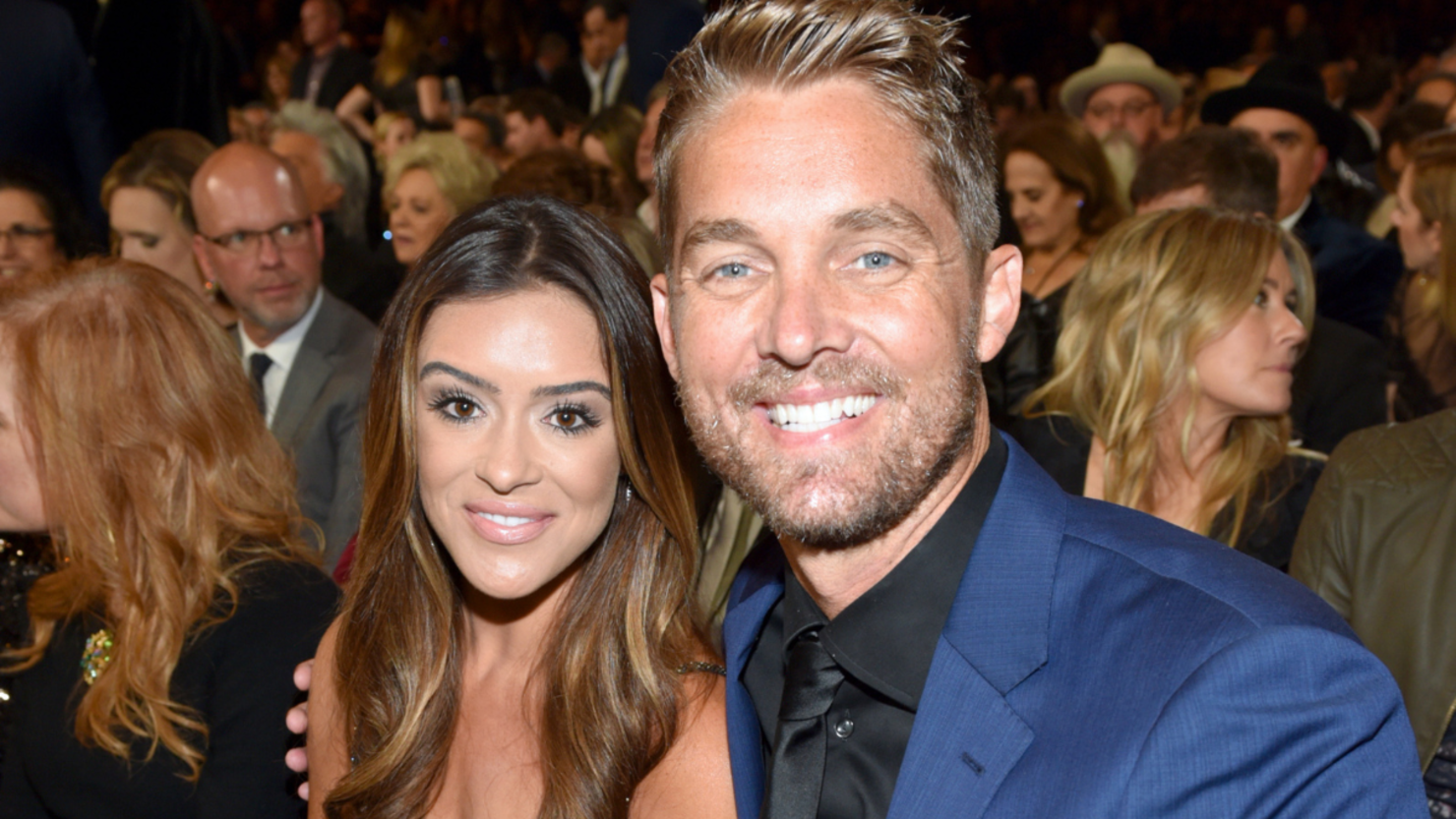 Brett Young spotlighted his wife and the couple's two young daughters in his heartwarming new music video that premiered on Friday (August 4), marking the country star's first video with his family of four.
The adorable "Dance With You" video features footage from Young's wedding day with his wife, Taylor Mills Young, and daughters Presley Elizabeth, 3, and Rowan Marie, 2, dancing in matching pink dresses. It's premiere comes hand-in-hand with Young's latest album, Across The Sheets.
"I really dug deep while writing this record. Across The Sheets is by far the most adventurous I've ever gotten thematically and lyrically," Young shared in an Instagram caption as he released his 8-track album. "I went into this with the goal of putting out 'a little bit of something for everyone' and to pull back the curtain and continue to be vulnerable so people could see and know more of my life through my music. I hope more than anything that is what comes across.
"We've been playing the new songs on out on the road and to see how fans have already connected with them is truly special," Young said. "I hope this album means as much to you as it does to me."
Young is gearing up for his headlining "Dance With You Tour," bringing Jake Scott and Griffen Palmer on select dates. It kicks off on September 14. See the list of dates below.
Young will celebrate Across The Sheets with an exclusive iHeartCountry Album Release Party next week. Fans can listen live on iHeartCountry stations and in the iHeartRadio app, and watch live on iHeartCountry's YouTube channel. It's set for Thursday, August 10, beginning at 10 p.m. ET/7 p.m. PT.
Find Young's full Across The Sheets album on iHeartRadio here, and watch his "Dance With You" music video featuring his wife and daughters here:
September 14 — Bethlehem, PA
September 28 — Normal, IL
September 29 — Sioux Falls, SD
September 30 — Omaha, NE
October 1 — Denver, CO
October 4 — Bakersfield, CA
October 5 — Las Vegas, NV
October 6 — Sandy, UT
October 7 — Rexburg, ID
October 12 — Boise, ID
October 13 — Moscow, ID
October 14 — Tacoma, WA