Jessie James Decker Pregnant With Baby No. 4, Reveals Growing Baby Bump
By Kelly Fisher
August 22, 2023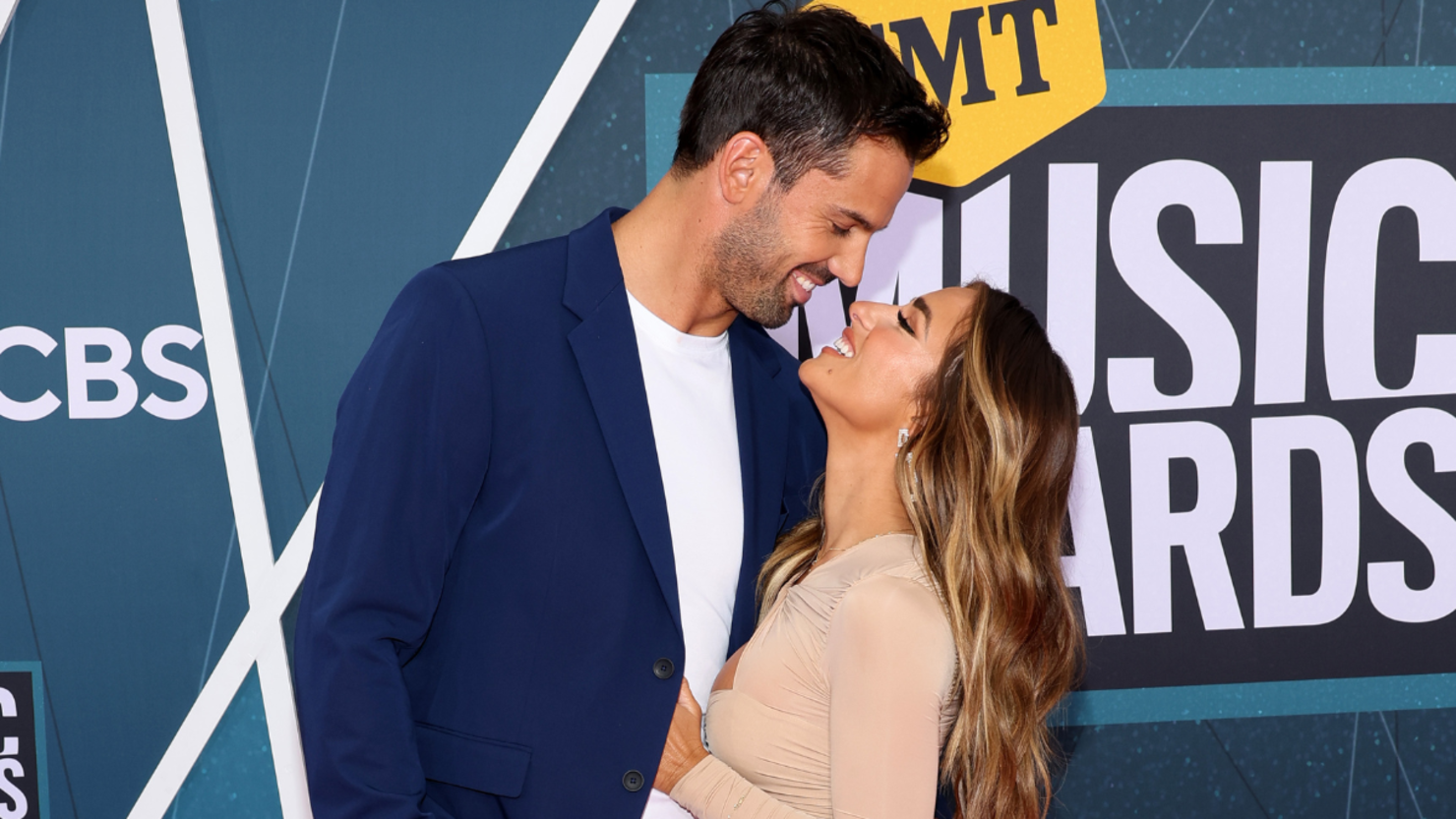 Jessie James Decker and husband Eric Decker are expecting Baby No. 4!
The country artist and author, 35, shared a stunning reel on Instagram on Tuesday morning (August 22), set to Mariah Carey's iconic hit Always Be My Baby" as she appeared to drop a joyous hint. The surprise video shows Decker step out on what appears to be a hotel balcony carrying a mug of coffee or tea on a sunny morning. She debuted her growing baby bump while wearing a bra and shorts, and simply wrote in her caption: "Good morning ☀️"
Decker's announcement quickly garnered congratulatory messages from thousands of Instagram users, including from fellow country artists RaeLynn and Hannah Ellis, plus sister Sydney Rae Bass and others. Some fans wrote: "What an announcement! Congrats! ❤️," "Love this announcement!!! Congrats on the growing family!!!," "Was waiting for this 😍😍😍😍😍😍😍," "STOP IT. Jaw dropped!! Girl YES. So so happy for you ❤️❤️❤️," and many more.
Decker made her pregnancy reveal shortly after sharing a NSFW pic of her husband posing naked with the cook book she's set to release this fall (Eric, 36, hilariously posted the photo from his own Instagram account, writing that he's "sharin the tasty love!"). She and the former NFL star, who tied the knot in 2013, are parents to Vivianne, Eric Jr. and Forrest. She recently posted adorable back-to-school snapshots of the kids, heading into fourth grade, second grade and Kindergarten, respectively. See Decker's announcement here: