Electric Zoo: Hyperspace Will Transport You To A New Dimension
By Kennedy Cymerman
August 29, 2023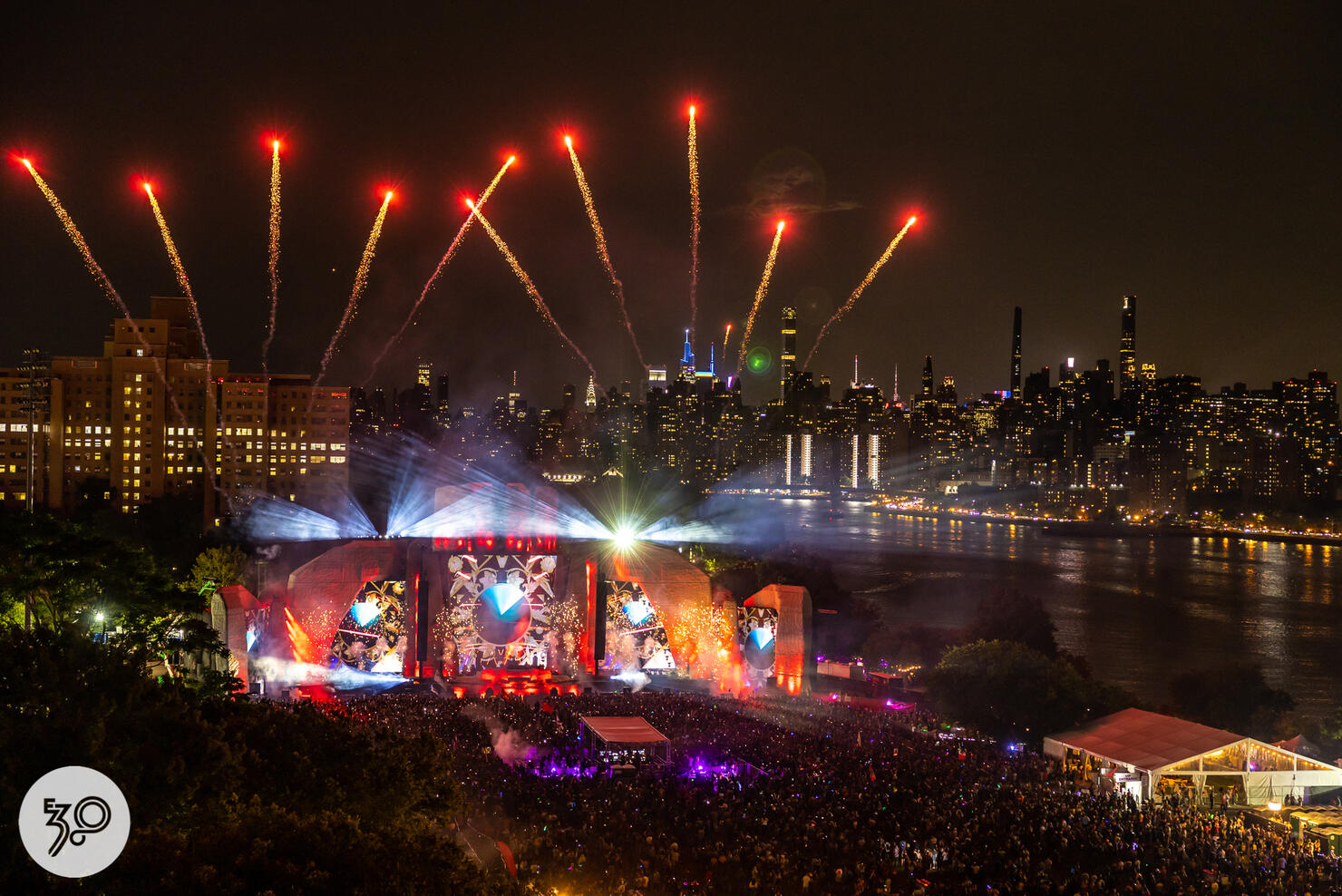 Looking for plans this Labor Day weekend? Want to escape reality and find yourself in a mesmerizing world full of transcendental experiences beyond your imagination? Then don't miss the 14th annual edition of New York City's first and largest electronic dance music festival, Electric Zoo! Taking place September 1-3 on Randall's Island Park, the three-day festival attracts ravers worldwide with its star-studded lineup, interactive installments, and electrifying vibes. Recently ranked #36 in DJ Mag's Top 100 Festivals of 2023, this year is set to make history as their most memorable year yet.
Known for catering to various musical tastes within electronic music, Electric Zoo features a wide array of artists fit for every dance music lover. What is being described as a "genre-defying lineup," this year's programming includes headliners like The Chainsmokers, Marshmello, Major Lazer, Tiesto, and Zedd. Bassheads can headbang to the sounds of NGHTMRE, Zeds Dead, and Excision, and house heads can shuffle to Chris Lake, Dom Dolla, and more. Attendees will also have the opportunity to witness the New York City debut of Kx5, Kaskade and deadmau5's collaboration project. On top of their mouth-watering lineup, several artists will be leading stage takeovers such as Chris Lake and Fisher who are premiering their popular brand called Under Construction. Other stage takeovers include Nora En Pure's Purified and Liquid Stranger's Wakaan Takeover. 
Presenting the theme 'Hyperspace' as a nod to futurism, Electric Zoo will introduce brand-new AI technology throughout its top-of-the-line production. They also revealed plenty of exciting upgrades that will elevate your festival experience to the next degree. For the first time in the festival's history, they are expanding the festival grounds (almost double in size) to make room for the debut of MegaMirage, an immersive fifth stage modeled after The Brooklyn Mirage's renowned LED wall. Another first is the inaugural LGBTQ+ stage called Dreamland, curated by renowned event producer Jake Resnicow in response to the increasing demand for inclusivity and representation. Just a few weeks ago, Electric Zoo also surprised attendees with a sixth stage called The Secret Garden, making it the most stages the festival has ever seen.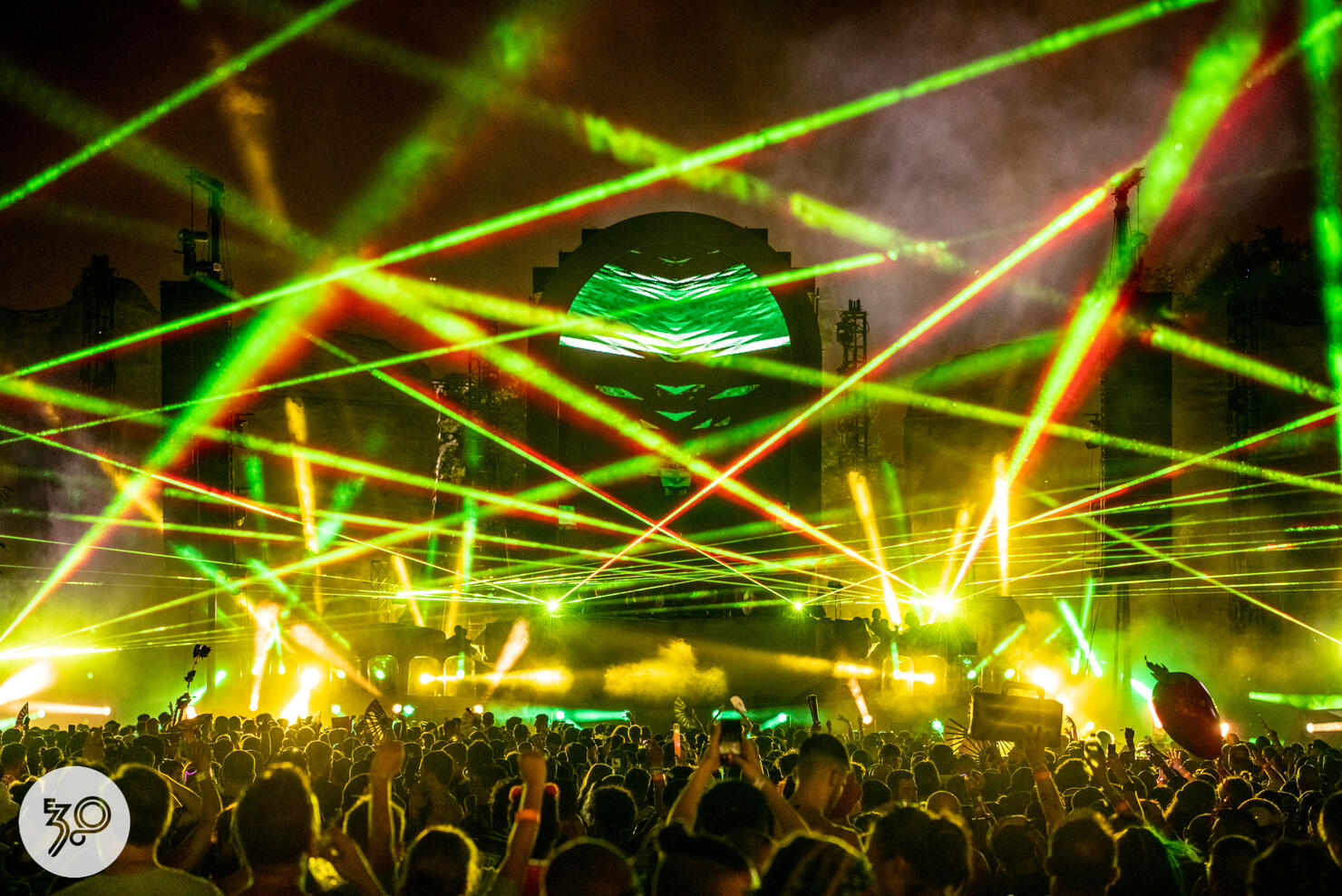 This year will be my 4th year attending Electric Zoo and even though I may be a veteran, my festival experience is never the same as the year before. With its all-new stage designs, map layout, and diverse lineup for 2023, the team behind the scenes never fails to keep their community returning year after year.
If you're still on the fence about attending, take it from a few of the artists themselves on why they love Electric Zoo and what they're most looking forward to for this year's edition.
What are you most excited about for Electric Zoo this year?
"I'm the most excited to share my music and my energy with everyone, but I also can't wait to see the new stage designs that are in line with the theme!" - Moore Kismet
"I'm most excited about returning to the city that I love so much. I love New York and it gets even better when I get to play there. I have never played Ezoo before, so I'm curious to see what the vibe is. Based on the videos I've seen it always looks crazy so I'm definitely excited." - Mau P
"Coming back to play New York, I love this festival and I've played it a bunch of times. I love the view of the crowd and the city when I'm playing, and New York crowds are especially crazy." - Alison Wonderland
"I'm always so stoked to be back in NYC where the Gryffin project all started! This year, I'm excited to be back and I may or may not be debuting some new music…" - Gryffin
If returning, what are you most looking forward to at Electric Zoo?
"I'm looking forward to capitalizing on the later set time that I have and creating a great experience for both people who have never seen me before and people who know me full well." - Moore Kismet 
"It's also my first show back after having a baby so it's a big deal for me." - Alison Wonderland
"I'm excited to be playing the Main Stage at sunset. I feel like it's going to be an unbelievable vibe in a city that I love to play music in. New York is always incredible energy, and last time I played Electric Zoo, I remember it being one of my favorite festivals of the year." - Gryffin
What does Electric Zoo mean to you?
"Electric Zoo is one of the first big events in New York that I ever got an opportunity to play. Even if my sets weren't perfect the previous two times that I played, getting to travel to New York and be around so many of my friends from the East Coast meant everything to me." - Moore Kismet
"I think the name sort of carries the whole festival. I mean, they turn one of the most vibrant cities in the world into a literal zoo where people lose their minds, go crazy and party all day. It's one of the biggest events happening in New York each year. There's so many stages and so many amazing artists. Artists that I personally love too. It's an honor to play there, so I guess that's what Ezoo is to me. But as I said before I haven't performed yet, so I guess we'll find out how that meaning changes." - Mau P
"A collection of people who are all in one place to let loose, have a good time, and be there for the music." - Alison Wonderland
"Electric Zoo is one of the quintessential dance music festivals that has been around since the beginning of the genre's explosion. It continues to be a crucial inflection point in the growth of dance music in the US so it means a lot to be apart of it." - Gryffin
Can't attend this year? Don't worry, we've got you covered (literally)! Make sure to follow us on Instagram or Twitter to keep up with all the exciting moments Electric Zoo has to offer.