WATCH: Hurricane Idalia Drowns Florida Town With Intense Storm Surges
By Zuri Anderson
August 30, 2023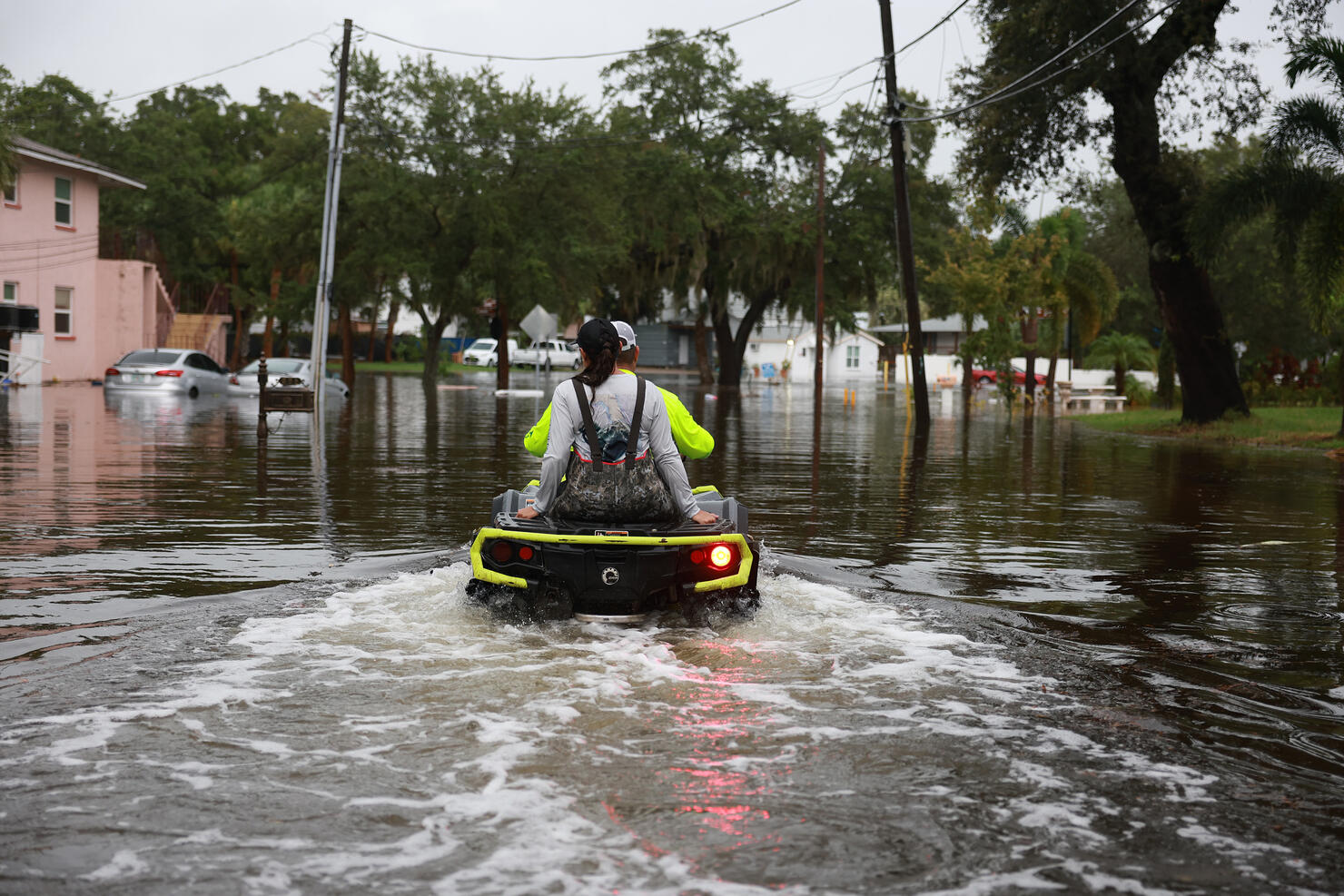 Photo: Joe Raedle / Getty Images News / Getty Images
Terrifying videos captured parts of a Florida town underwater from Hurricane Idalia's dangerous storm surges. One of the most chilling media is before and after images of Horseshoe Beach, a small coastal village 70 miles from Gainesville.
Footage shared by Nahel Belgherze on X (formerly Twitter) begins with Horseshoe Beach's sandbars and visible buildings. When it cuts to the aftershot, everything is completely submerged in water except for the tops of some trees.
The town rests on the Big Bend Coast, a region rendered more vulnerable to deadly storm surges due to its geography, according to FOX 35. Mandatory evacuation orders were in place for any coastal communities or cities resting along the Gulf Coast.
More social media videos captured how intense storm surges destroyed structures and swept away huge pieces of debris in Horseshoe Beach. One storm chaser's camera caught the super-high floodwaters reaching near the top of trees before it cut off.
Hurricane Idalia made landfall near Keaton Beach around 8 a.m. Wednesday (August 30), lashing northwest Florida with devastating rain, winds and storm surges. The Category 3 monster has been described as "extremely dangerous" by the National Hurricane Center ahead of its landing.
Storm surges could be made even worse by the rare supermoon on Wednesday, which could intensify tidal flooding in Florida, Georgia, and South Carolina.