FEMA FAIL: why Biden really wants more funds ...
By The Kelly Golden Show Podcast
September 1, 2023
The Biden camp is set to visit Hurricane Idalia ravaged parts of Florida just days after a press appearance at FEMA HQ, to ask Congress to approve another $4 Billion in funding, after another earlier plea for an additional $12-Billion for the Federal Emergency management Agency, 'in September'.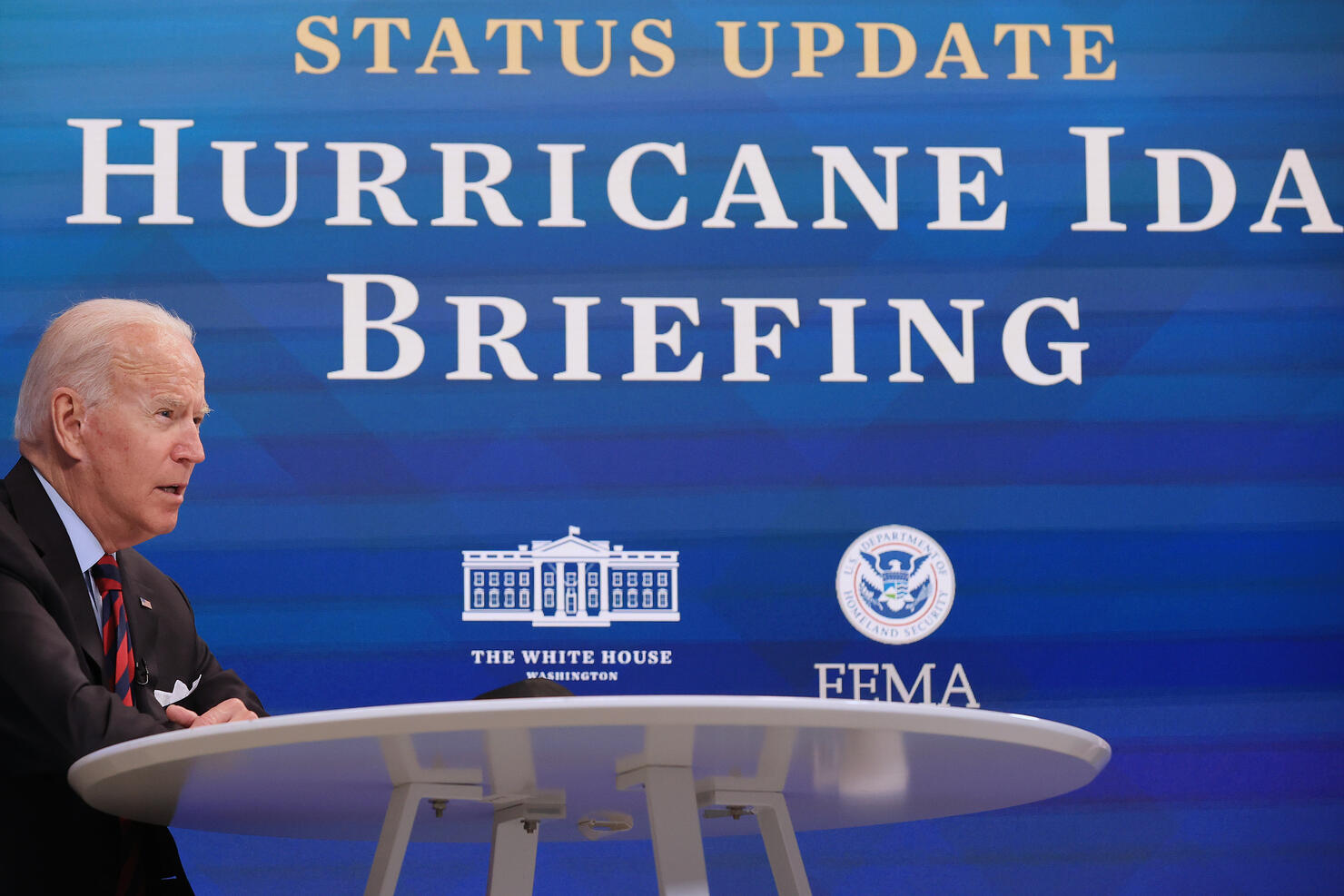 Photo: Chip Somodevilla / Getty Images News / Getty Images
Back in June, NY 1 News reported the Big Apple was poised to receive more than $100 million in new federal funding to 'help manage the surge of migrants, Spectrum News has learned.'
The article goes on to say, 'Biden administration will provide the city $104.6 million in grant funding through the Federal Emergency Management Agency's Shelter Services Program, according to Rep. Hakeem Jeffries and Sen. Chuck Schumer, both New York Democrats.
"When we negotiated these funds into the budget for the FEMA Emergency Food and Shelter Program and the new Shelter Services Program, it was with New York City's needs front and center – and the share of funding of this tranche reflects that intent," the two leaders said in a joint statement.
The city has been struggling to find space to house the tens of thousands of asylum seekers who have arrived in recent months. It has even sent busloads of migrants to other communities across New York State – a move that has at times been met with controversy and public outcry from local officials.
City officials say more than 74,000 asylum seekers have arrived in the city, with more than 46,000 currently in the city's care.
In early May, FEMA allocated roughly $30 million to NYC — significantly less than the more than $300 million the Adams administration requested. This newly announced tranche is on top of previous funding.'
READ MORE FROM 'NYC to receive $100M from FEMA to help with asylum seekers' By Kevin Frey NY 1 SPECTRUM NEWS New York City HERE
Meanwhile, protests have been staged outside the Mayor's 'Gracie' Mansion in NYC and in Staten Island, where some residents are standing against housing illegal boarder crossers led by civil protestors like Scott LoBaido
LoBaido continues to push back against the Mayor's latest move to house what he's said are 'unvetted illegals' in a complex across the street from a K-12 all girls Catholic school in the middle of a suburban neighborhood, that he says doesn't have adequate fencing, security: