Maddie & Tae Star Maddie Font Welcomes Baby No. 1 — See First Adorable Pics
By Kelly Fisher
September 11, 2023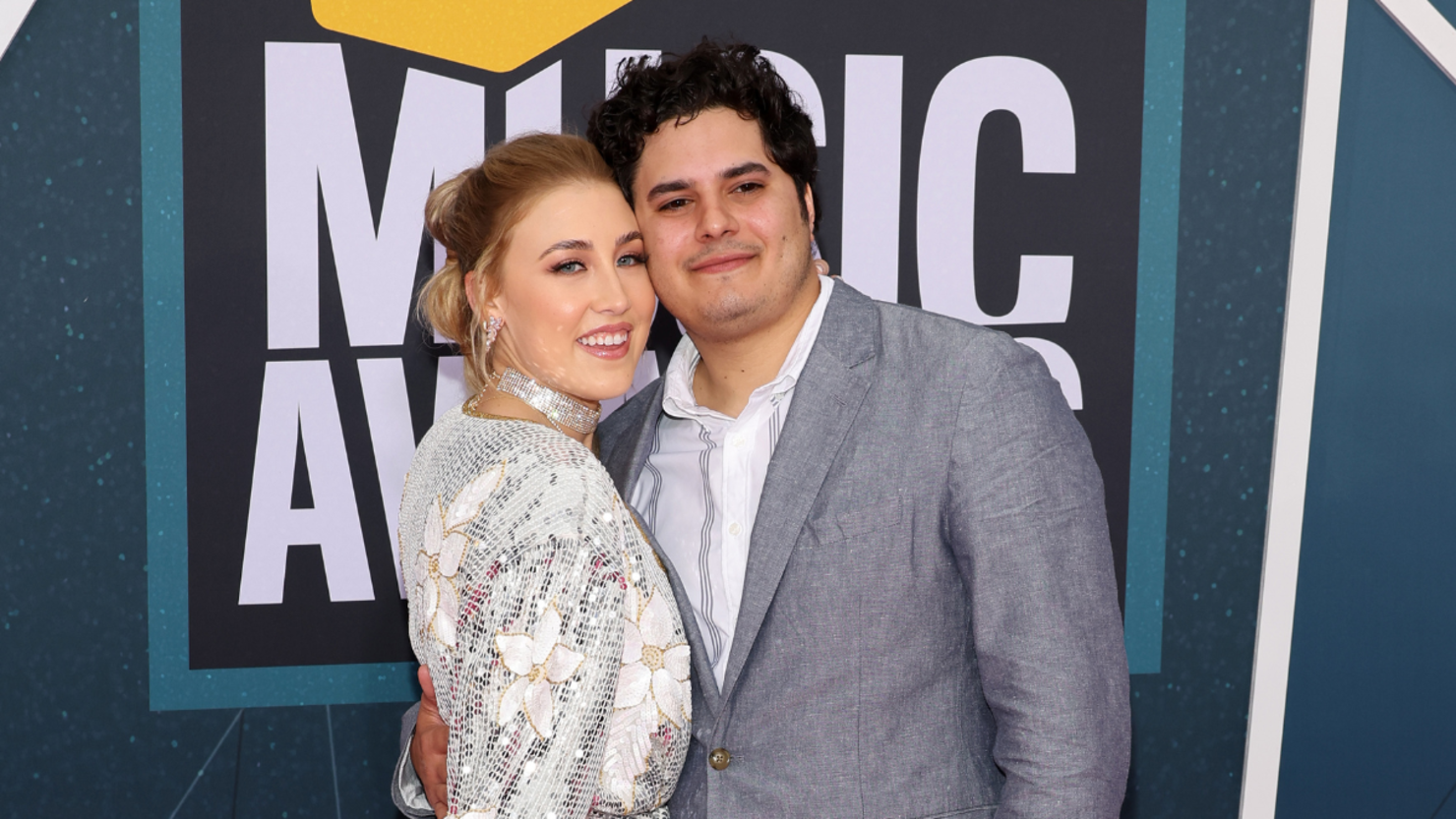 Maddie Font is a mom!
The Maddie & Tae star announced that her firstborn child, son Forrest Henry Font, has made his arrival. She shared the first adorable photos of her newborn son on Monday (September 11). He was born on Saturday (September 9) at 4:03 p.m., weighing 7 lbs, 10 oz.
"After 37 hard hours of labor, finally getting to push, and ending up having an emergency c section and being put under, Forrest Henry Font made his debut," Font announced. "Thank you to our incredible medical team at St Thomas Midtown for taking incredible care of us and making a really scary experience as calm and comfortable as possible for our little family. Forrest is everything Jonah and I could've ever dreamed of, and we'd go through it all over again for him 🥹 Thank you Lord for the gift of this perfect boy and this magical time. We are so in love 🤍"
Maddie and her husband, Jonah Font, revealed earlier this year that they were getting ready to welcome Baby No. 1. She told PEOPLE at that time that she and her husband found out in January that they were expecting a baby, and added when she revealed her pregnancy on Instagram that they're "over the moon and feel so blessed we get to be this little man's parents."
After announcing her pregnancy with Baby No. 1, Maddie shared that her best friend and duo partner, Taylor Kerr, was the first to know that a baby was on the way. Maddie was "dying to tell somebody," and couldn't wait for Jonah to return home from work. "So, I told her [Kerr] and she was the first one to know! In pure, best friend fashion." Kerr was quick to gush over her best friend and duo partner's baby on Monday, writing in the comments: "PERFECT ANGEL!!!! I love him so much! Way to go mom and dad!"
Maddie also shared a video of the heartwarming moment she told Jonah that she was pregnant, set to "Strangers," a romantic ballad from Maddie & Tae's Through The Madness Vol. 1. The Maddie & Tae artist continued to share updates throughout her pregnancy, including the snacks she opted to indulge in and stunning maternity photos spotlighting her growing baby bump. Last week, she shared how she'd been "surviving" the final weeks of her pregnancy.
Maddie and Jonah met in high school and got engaged in May 2018. They tied the knot in November 2019, in a gorgeous ceremony in Arrington, Tennessee, holding a ceremony pf about 150 guests. Maddie, who posted a sweet three-year anniversary tribute to Jonah last November, shared with PEOPLE around the time of her wedding that it's "funny to think [back] to being 15-year-old kids in love and to see how our love has grown over the years. Getting married was always a goal of ours, and this year just felt right."
Congrats to the Font family!