Electric Zoo Hyperspace: A True Test For Finding Silver Linings
By Kennedy Cymerman
September 14, 2023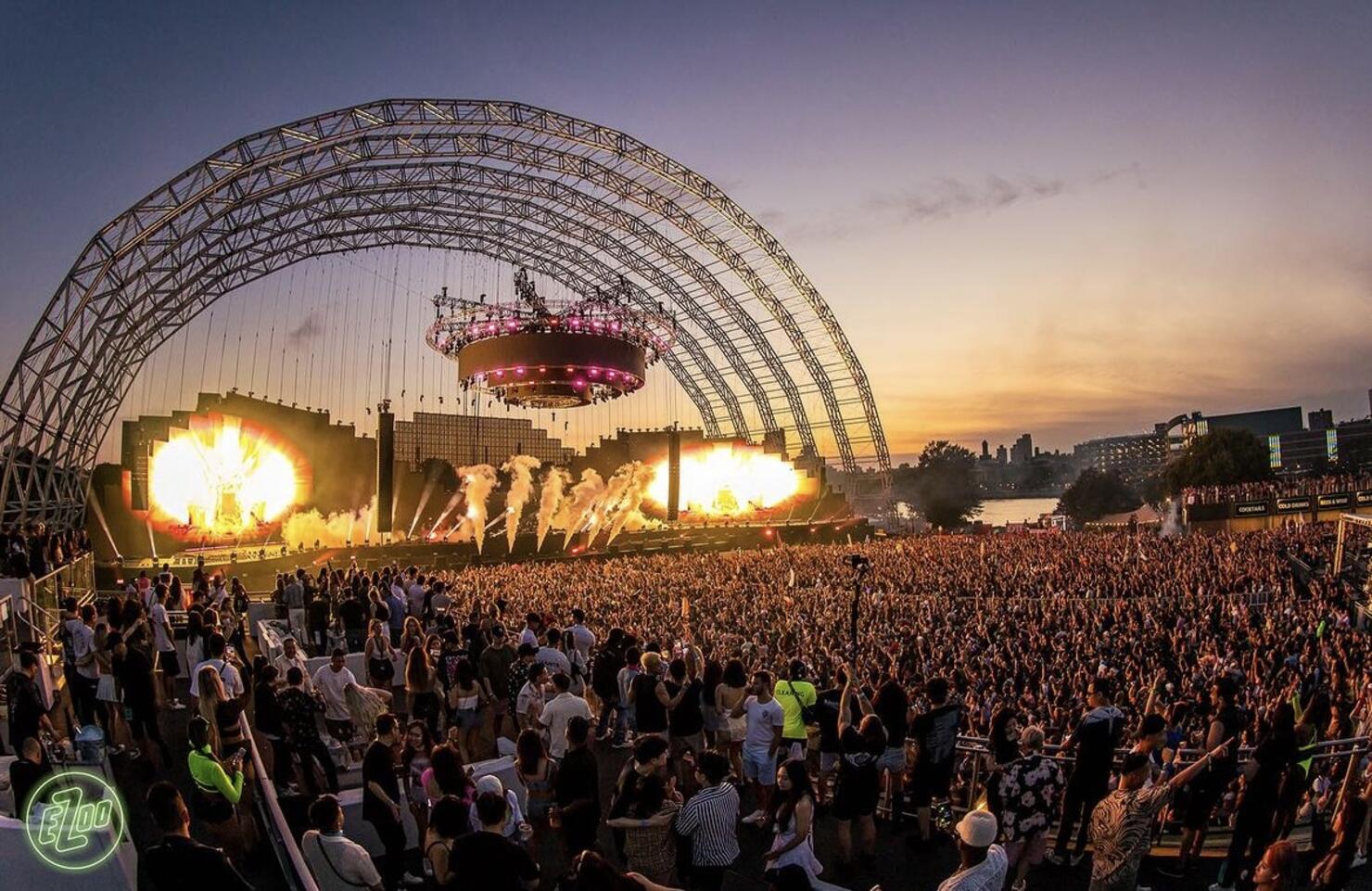 Festival-goers traveled far and wide for this year's highly anticipated edition of Electric Zoo, for it was advertised as the biggest festival of their 14-year existence. What was supposed to be an abundance of exciting upgrades and brand-new festival experiences turned out to be a literal zoo of chaos for most. Displaying a lack of preparation and communication, festival organizers failed to deliver their own promises. This year's Hyperspace theme may have made history, but unfortunately not the kind of history to be proud of. Despite all the troubling news, New York's EDM community joined positive forces and made the most of what was an "unforgettable" weekend.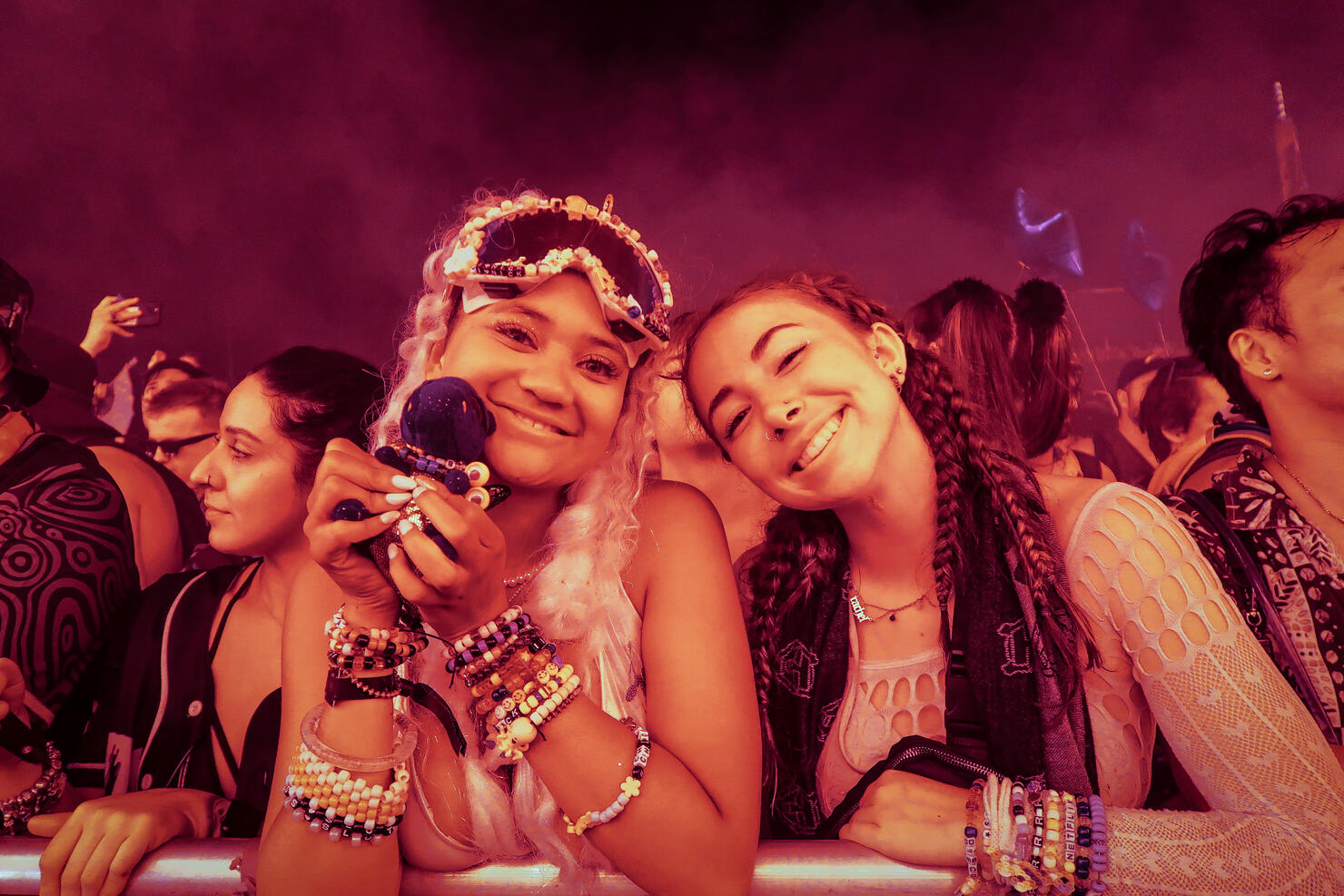 An hour and a half before gates opened on the first day of the festival, Electric Zoo released a shocking announcement on their socials that due to supply chain delays, "we have made the painful decision to cancel the first day of Electric Zoo." After experiencing a wave of confusion and disappointment, we faced the situation head-on and formulated a new plan for the day. I reached out to the artists we originally booked for on-site interviews in hopes of rescheduling the interviews off-site. I was relieved when Blanke's team confirmed to do the interview in his hotel lobby later that afternoon. In the meantime, we took to social media to see how the public was reacting to the news. The community was devastated, artists and fans alike, and many expressed anger and frustration in their comments. A City Hall Spokesperson responded with a conflicting statement that revealed, "When city agency teams were on site this morning, construction on the stages was not complete, and the grounds were not prepared to safely host thousands of attendees." Billboard later confirmed that festival organizers were not granted proper permits to host the event on Friday.
Attendees were now on the hunt for last-minute events thrown by artists who were on Friday's lineup. The New York EDM scene did not let its community down and announcements soon began to roll in for pop-up shows and additional afterparties. Some even created comment threads of various confirmed events to help others in need of finding new plans. People also resorted to humor and joked that Chris Lake and Fisher's Under Construction set was literally under construction. But "the show must go on" and thankfully, promoters arranged for Chris Lake to join Fisher's afterparty set at the Brooklyn Mirage to make up for their canceled festival performance. Other artists such as VAVO played sold-out pop-up shows like their show at PHD Rooftop. Mau P played a late-afternoon set at Superior Ingredients that sold out in seconds. We spoke with Forester who didn't want to let their fans down as well. They ended up playing a sunset rooftop DJ set at Selina Rooftop and a club set at Make Believe later on.
"We found out Electric Zoo was canceled about 4 hours before our set. At first we were pretty bummed out but then we made some calls and set up a few pop-up DJ sets around the city. Our friends and fans rallied and that night ended up being one of the best nights of the year for us. One fan came up to us with a huge smile and thanked us for saving her weekend." - Forester
The following morning was filled with uncertainty about whether or not Electric Zoo was going to pull off the remaining two days. After a two-hour delay, they officially opened their gates at 3 PM. The rest of the weekend however was riddled with complications. Festival-goers who needed to pick up their wristbands at will call experienced agonizing wait times, some even waited close to three hours. Once inside, the lack of stage design and production was quite evident. The construction of a few stages was left unfinished and visual screens were not in full operation. To add more fuel to the fire, Electric Zoo made a public announcement around 6 PM on Sunday that they reached capacity and asked attendees to refrain from coming to the festival site. The news did not go over well for valid ticket holders who had been stuck in lines for hours. Shortly after the news hit, a mass of outraged fans stormed the gates as they forced their way inside. Fortunately, those inside who weren't plagued by the festival's capacity limit were doing their best to remain positive and exchange PLUR vibes. I managed to see plenty of smiling faces throughout the festival grounds, people trading kandi bracelets and embracing each other's hugs. Aside from Electric Zoo's sub-par production, the artists' performances like Gryffin and Alison Wonderland were breathtaking and even redeemed the overall festival experience for many. Check out our interview with Gryffin below!
Electric Zoo: Hyperspace was certainly a weekend full of important life lessons to be learned. Although expectations were at an all-time high this year, it's imperative not to let things out of your control stifle what could still be a fulfilling and rewarding event. Sometimes you just have to roll with the punches and look for the best in every situation. Improvise, adapt, and overcome as they say. Seeing our community come together last minute and arrange epic city-wide events that lifted festival-goers from their disappointment was truly inspirational. It just goes to show how powerful music can be in bringing people together.