Tim Montana Recalls The Hilarious Thing Dave Grohl Said When They First Met
By Katrina Nattress
September 14, 2023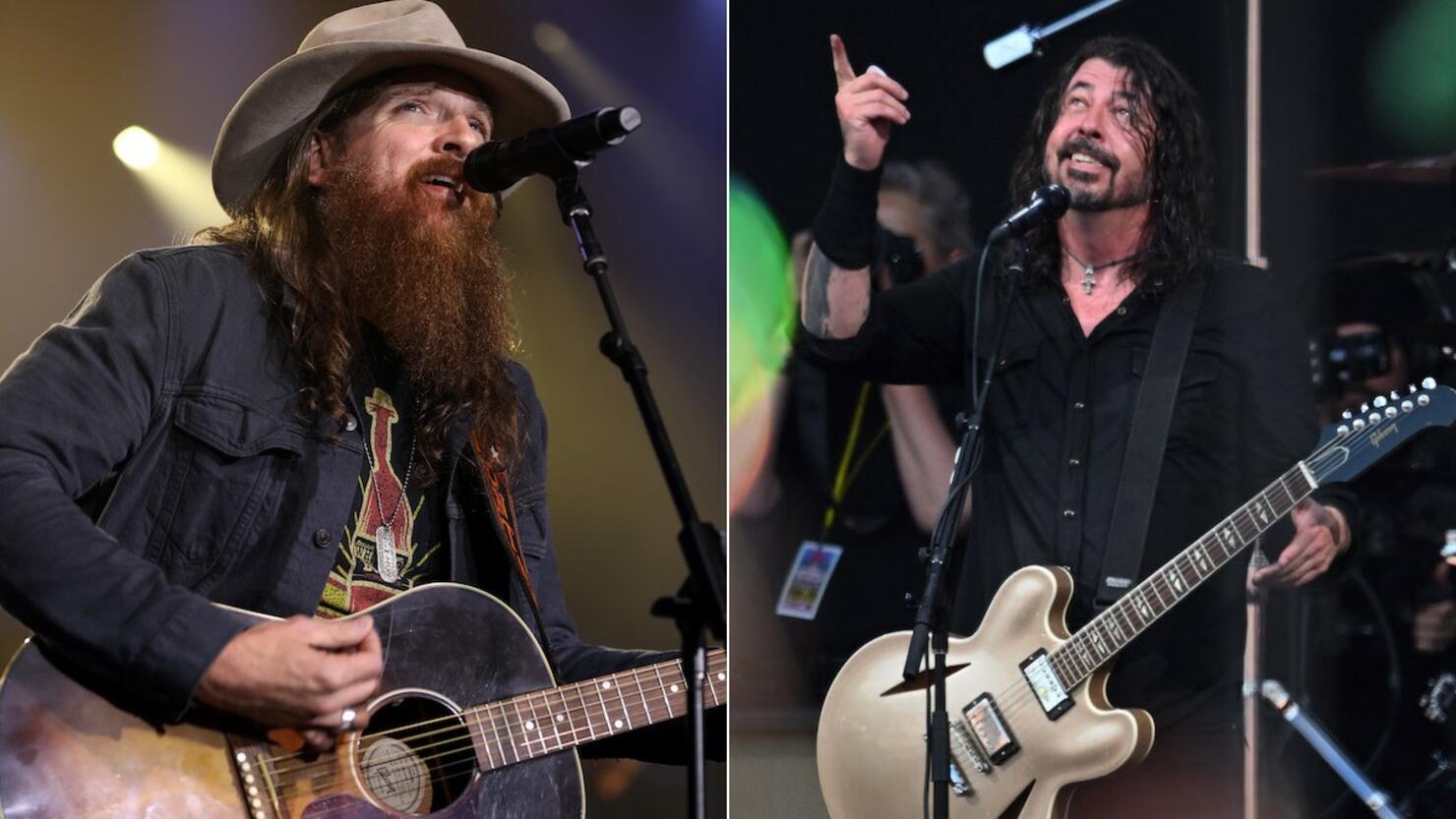 Tim Montana is iHeartRadio's latest On The Verge rock artist, and he has some pretty unbelievable stories. He recently had an in-depth conversation with iHeartRadio personality Klinger about everything from his tough upbringing, which inspired the emotional video for his latest single "Devil You Know," to Dave Grohl cussing at him the first time they met.
The Montana-based rocker first met the Foo Fighters frontman at a BBQ competition in Memphis last year, where he was performing. Grohl walked up and saw a cajon drum next to Montana. He asked if he could play one with the singer-songwriter, and he said yes without hesitation. When he asked what Montana wanted to play, he smiled and said "Smells Like Teen Spirit," then Dave Grohl responded in the most Dave Grohl thing possible, by saying "Go f**k yourself."
He gave Montana a chance to pick something else, and he went for his mom's favorite song, The Animals' "House of the Rising Sun." The jam sesh must've went well because Grohl then said "let's walk the river in Memphis. I want to hear your life story."
"Next thing I know I'm on a private jet flying from Memphis to Sonic Temple," Montana explained in awe. "He said 'I want you to see my world.'"
When Klinger asked why he thought Grohl was so drawn to him, Montana felt like they were kindred spirits. "I think he saw some of himself in me," he said. "He texted me at 4 in the morning and said, 'There's not a lot of renegades and rebels left in this business, I'm going to keep you around. You're the real deal.'"
Montana's proving he's the real deal with "Devil You Know," and opened up to Klinger about the song's heartbreaking inspiration.
"This is similar to how it happened to me as a kid," he said of the intense music video. "I remember lamps getting broken, guitars getting ripped out of my hand…my room destroyed, just decimated. It was unfortunate and terrible and I hope no one goes through that, but it kind of shaped the man I am today, and I get to be the dad I never had. My birth father died when I was a young age. He went to jail, a new stepdad came in—it was rough, man—and a lot of kids go through that. I hope to inspire, not scare, but inspire."
Watch the full interview and the "Devil You Know" music video below.