'Person Of Interest' In Fatal Shooting Of L.A. Sheriff's Deputy In Custody
By Bill Galluccio
September 18, 2023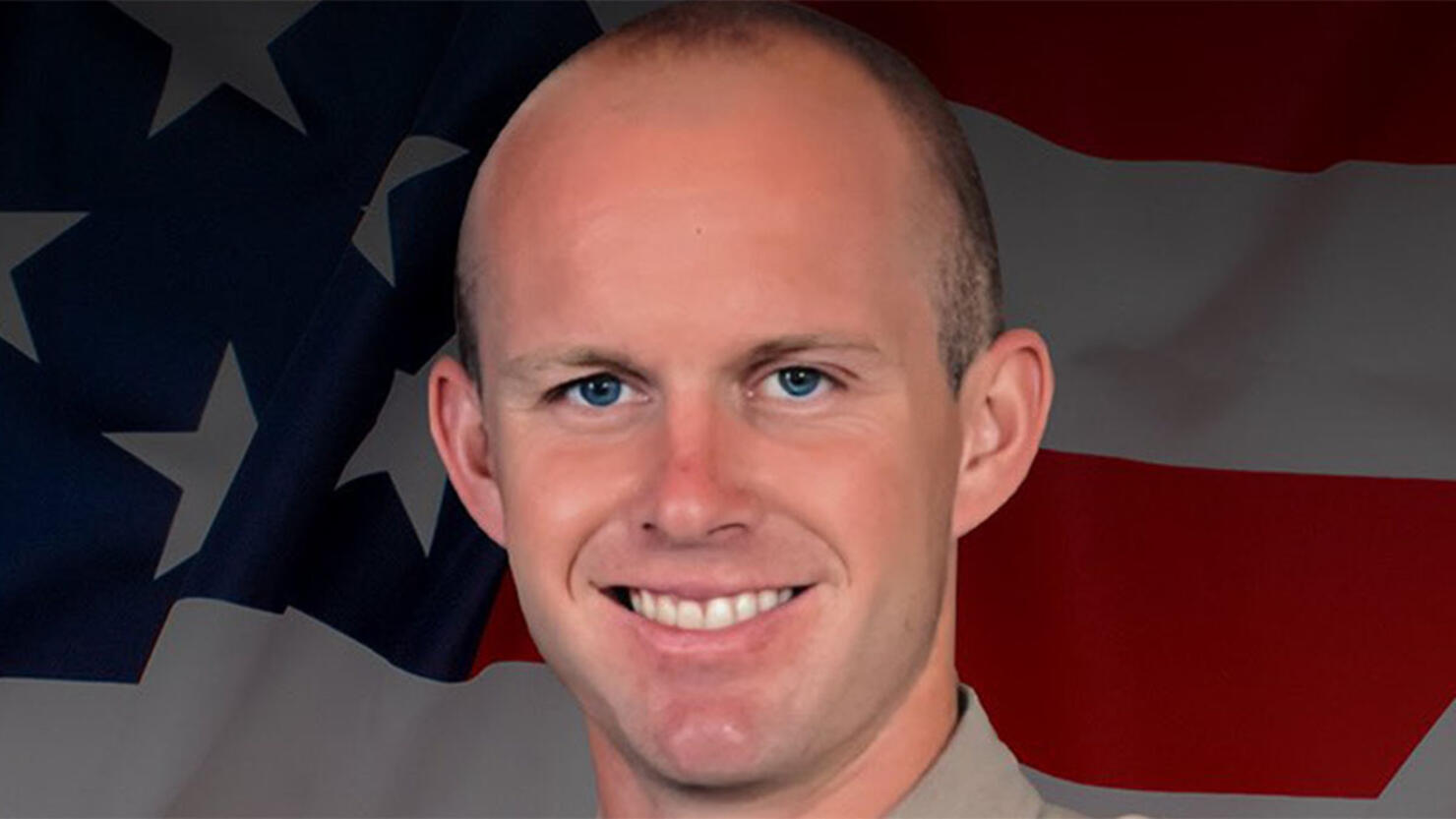 Photo: Los Angeles Sheriff's Office
Authorities in California have arrested a "person of interest" in connection with the fatal shooting of Los Angeles Sheriff's Deputy Ryan Clinkunbroomer. 
Clinkunbroomer was sitting at an intersection in Palmdale on Saturday (September 16) when a dark-colored 2006 to 2012 Toyota Corolla pulled up alongside his patrol car. A person inside the vehicle opened fire on Clinkunbroomer as the driver sped away.
A bystander saw the injured deputy slumped over in his patrol car outside of the Palmdale Sheriff's Station and ran inside to get help. Clinkunbroomer was rushed to the hospital, where he was pronounced dead.
Los Angeles County Sheriff Robert Luna identified the suspect as 29-year-old Kevin Salazar. He thanked members of the community who provided tips that helped lead to Salazar's arrest.
"Community members came forward with information which led homicide detectives to identify the suspect and the vehicle used in the murder of Deputy Clinkunbroomer early this morning," Luna said.
Luna said that Salazar barricaded himself inside his home for several hours while officers tried to de-escalate the situation. Eventually, officers used a chemical device and took him into custody without further incident.
Officials believe Clinkunbroomer was targeted but have not provided any details about why.
"I want to let to our community know Deputy Clinkunbroomer left his family tonight to serve our community. He laid everything on the line to serve us. He wore a uniform just like other @LASDHQ deputies wear, driving in a police car, and he was senselessly murdered tonight," Luna wrote on X, previously known as Twitter.