6ix9ine Denies Rumor That He Paid Kodak Black $1 Million For Collaboration
By Tony M. Centeno
September 19, 2023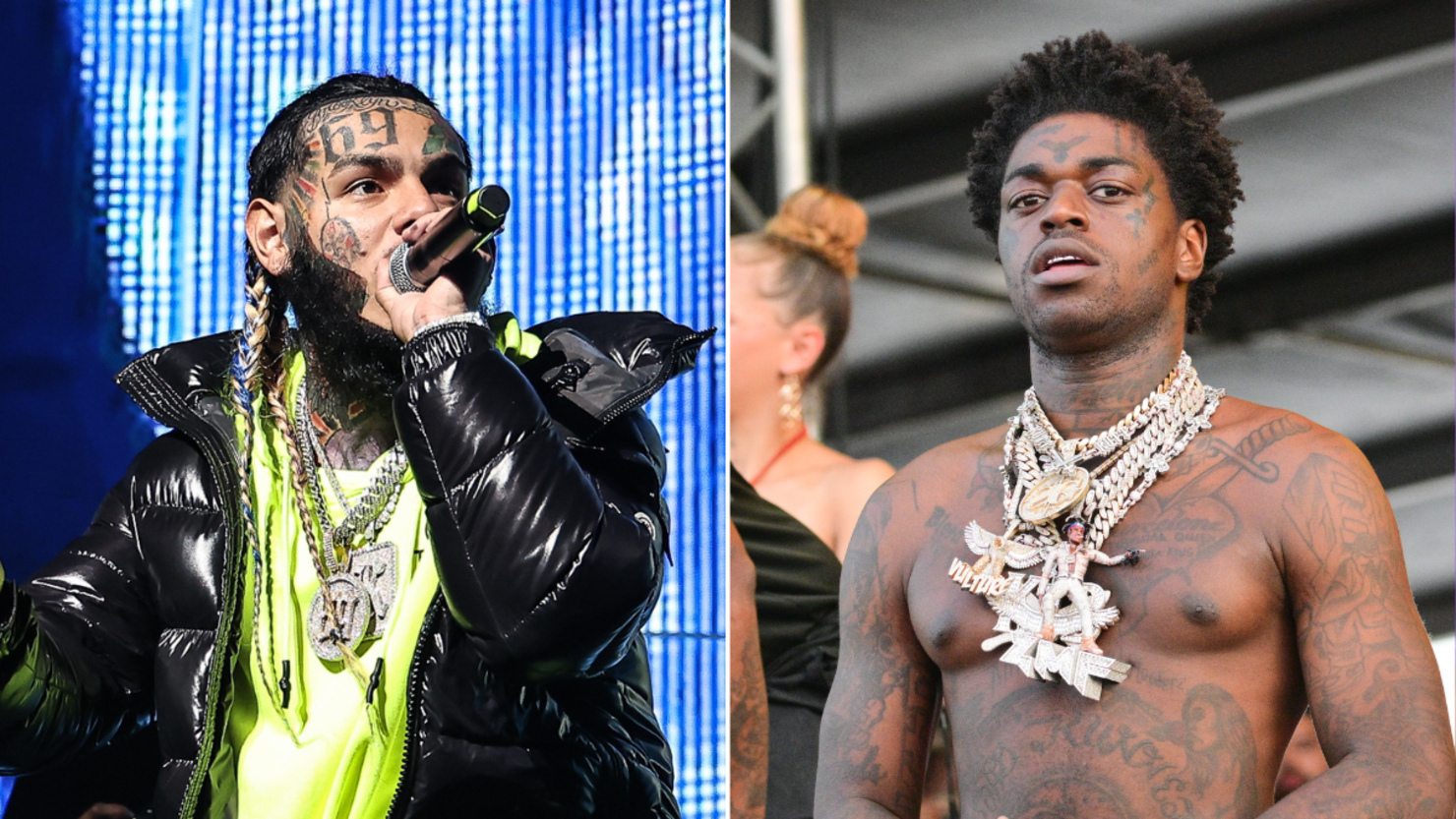 Fans were hocked when they heard that Kodak Black was paid $1 million to hop on 6ix9ine's latest song, but the controversial rapper said he's not the one who coughed up the bread.

On Saturday, September 16, 6ix9ine appeared on the True Life Network Podcast to speak about how their collaboration "Shaka Laka" with Yailin La Mas Viral came together. Apparently, the song was made through a partnership with a vape company called Fume who funded everything from Kodak's check to the flashy video they shot for it. 6ix9ine even said that there are videos and bank statements that back up his claim.
"There's a whole company called Fume, right?" he explained. "There's whole videos, pictures, bank statements... like literally, there's videos online of this company saying, 'Listen, this is a collab song for our vapes,' right"

"They're holding a check, taking a picture with him," he continued. "It's everywhere, right, and they're like, 'Yo, 6ix9ine paid a million dollars for Kodak. No, it was their song, right? It was their song, they paid the million dollars."

The song was released back in July and was swiftly met with harsh criticism from fans and other artists alike. Boosie Badazz, who was a fan of 'Yak, went all the way in on the Florida native for working with 6ix9ine. However, 6ix9ine's manager Wack 100 defended the collaboration and said Kodak received $1 million for his time.

"That n***a Yak f**ked me up," he said during his recent Instagram Live session. "I wonder how all them Zoes feel, dawg? I know them Zoes f**ked up right now. I know the state of Florida f**ked up right now. This n***a ain't got no morals, don't got no principles. Damn. Thought that little n***a wasn't like that, bro. n***a ain't no street n***a, at all. Damn. F**ked me up."

For what it's worth, Kodak Black has since removed all traces of the collaboration from his Instagram page.