Bears Ransack Krispy Kreme Truck After Driver Left The Door Open
By Bill Galluccio
September 19, 2023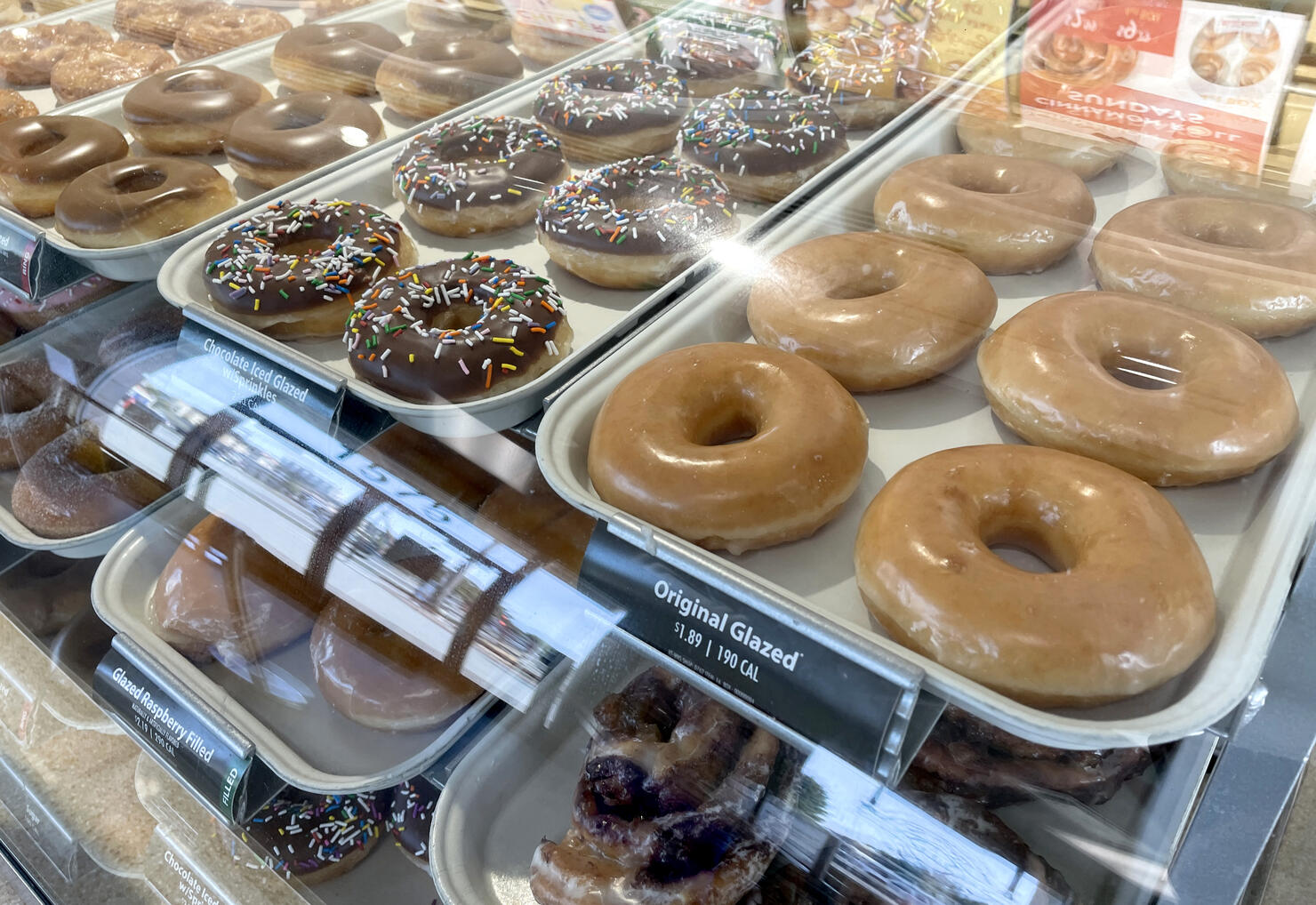 Photo: Justin Sullivan / Getty Images News / Getty Images
A mama bear and her cub had a donut feast in Alaska last week. In a Facebook post, Krispy Kreme Alaska said that a delivery driver was doing his rounds at Joint Base Elmendorf-Richardson in north Anchorage when he left the back door of the van open as he delivered the donuts.
That allowed the mama bear and her cub to sneak inside the truck and feast on the donuts inside.
The bears spent about 20 minutes inside the delivery van, chowing down on the freshly baked donuts. According to the Washington Post, the bears ate about three dozen donuts and 100 donut holes.
Base security was called to the scene and used sirens to get the bears to come out of the truck. After lingering around the area for a few minutes, the bears finally ran back into the woods.
"One of our brave delivery drivers managed to capture this incredible moment on camera. It's a reminder that our donuts are loved by everyone, even the wildlife!"