Injured Hiker, 63, Rescued After Friends Abandoned Him To Keep Backpacking
By Bill Galluccio
September 19, 2023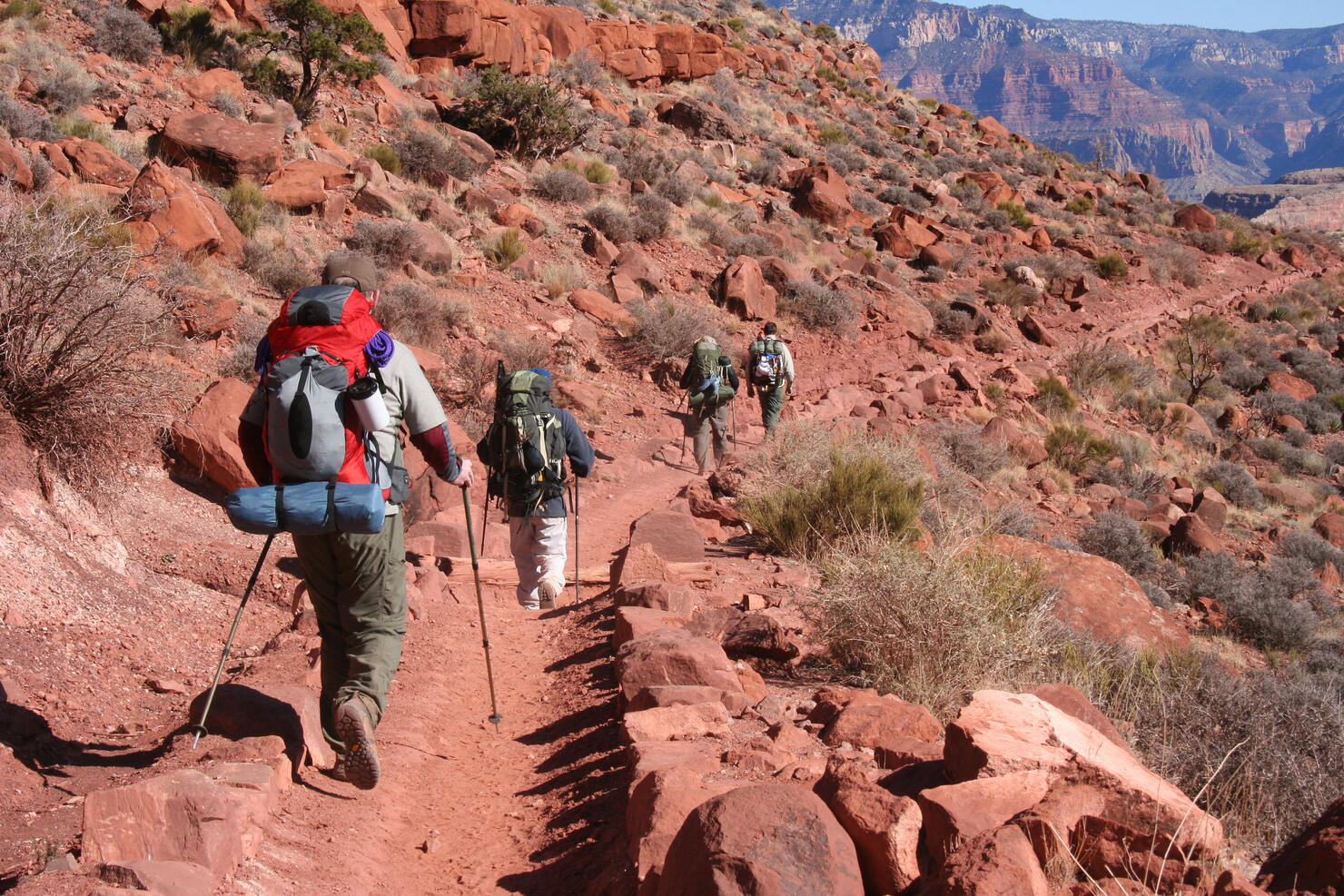 Photo: Paigefalk / E+ / Getty Images
A 63-year-old hiker was rescued after his backpacking group left him alone in the Grand Canyon when he was injured. The man was backpacking with four friends in the North Rim of Grand Canyon National Park along Kanab Creek when he fell and suffered a shoulder injury.
The Mohave County Sheriff's Office of Search and Rescue said that his friends used an Apple device to send out an emergency alert, which used a satellite to send his GPS coordinates to rescuers. After they ensured the device had contacted rescuers, the man's friends collected it and continued their backpacking trip.
The group had been backpacking through the Grand Canyon for three to four days and had another three to four days ahead of them.
Later that night, a rescue helicopter located the injured man but could not land due to the narrow walls surrounding Kanab Creek. The helicopter had to land about a quarter-mile away, and rescuers had to hike through the difficult terrain to find him.
The rescue team was able to stabilize the man and carried him back to the helicopter, which airlifted him to the hospital.
"It was fortunate that the helicopter was able to rescue this injured hiker, as it would have taken an extended period of time for ground crews to reach his location. Search and Rescue encourages everyone to never leave someone behind alone and, whenever possible, to stay with them and ensure they are rescued before continuing on their journey," the Mohave County Sheriff's Office of Search and Rescue wrote on Facebook.