Allan Russell Hails Jana Kramer 'An Absolute Warrior' After Welcoming Baby
By Kelly Fisher
November 15, 2023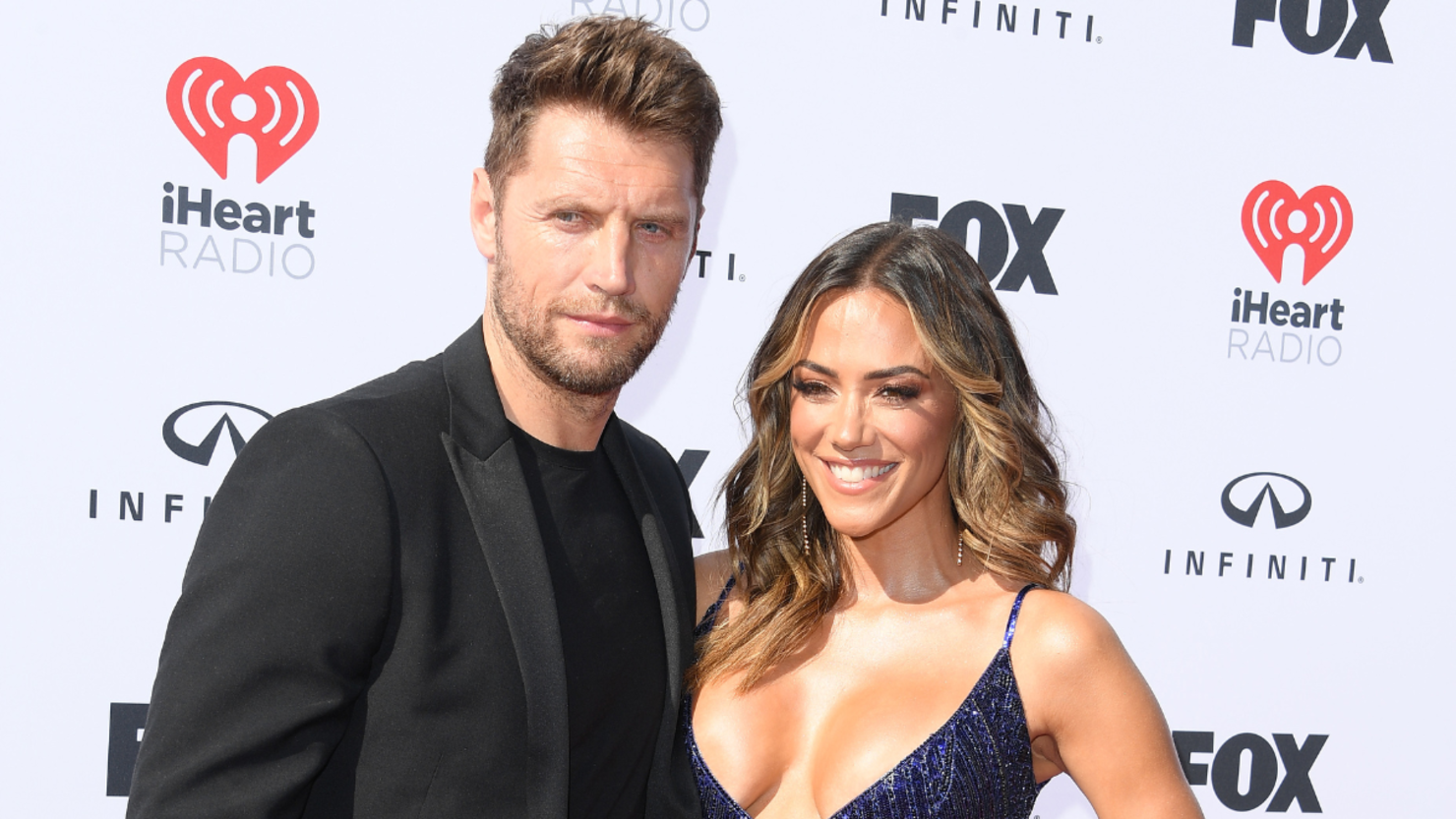 Allan Russell hailed fiancée Jana Kramer "an absolute warrior of a woman," as he shared the first photos of the couple's newborn son. He and Kramer announced on Tuesday (November 14) that they'd welcomed their baby boy one day earlier.
Russell penned a heartfelt tribute to his family as he welcomed son Roman James Russell to the world. He also shared a sweet message to Kramer, and a nod to Troy, his teenaged son from a previous relationship, now a big brother:
"Welcome to the world Roman James Russell you are beautiful baby [Jana Kramer] what an absolute warrior of a woman and incredible mum who I simply adore ❤️ [Troy] congrats on being a big brother and we know you'll be an amazing mentor and inspiration for him xxxx"
Roman James is Baby No. 3 for Kramer, joining big sister Jolie, 7, and big brother Jace, 4, her children from her previous marriage. The country artist, actress, author and Whine Down with Jana Kramer podcast host also shared adorable photos of her newborn baby on Instagram on Tuesday evening, writing that she's "blessed beyond measure for this little miracle." Roman James was born on Monday (November 13), weighing 6 pounds, one ounce.
"Allan and I are both overjoyed and truly grateful to announce the birth of our son, Roman James Russell. We feel blessed to have been given the chance to create something so special together," Kramer said in a statement to PEOPLE. "The name Roman really isn't inspired by anyone, it's just a strong name that we both love, but James (his middle name) was both of our Grandpa's names, so that was a nod to them."
Kramer, who is turning 40 in December, and Russell, 42, announced earlier this year that they were engaged after about six months of dating. Soon after that, they announced they were expecting their first child together.