About Ethnically Ambiguous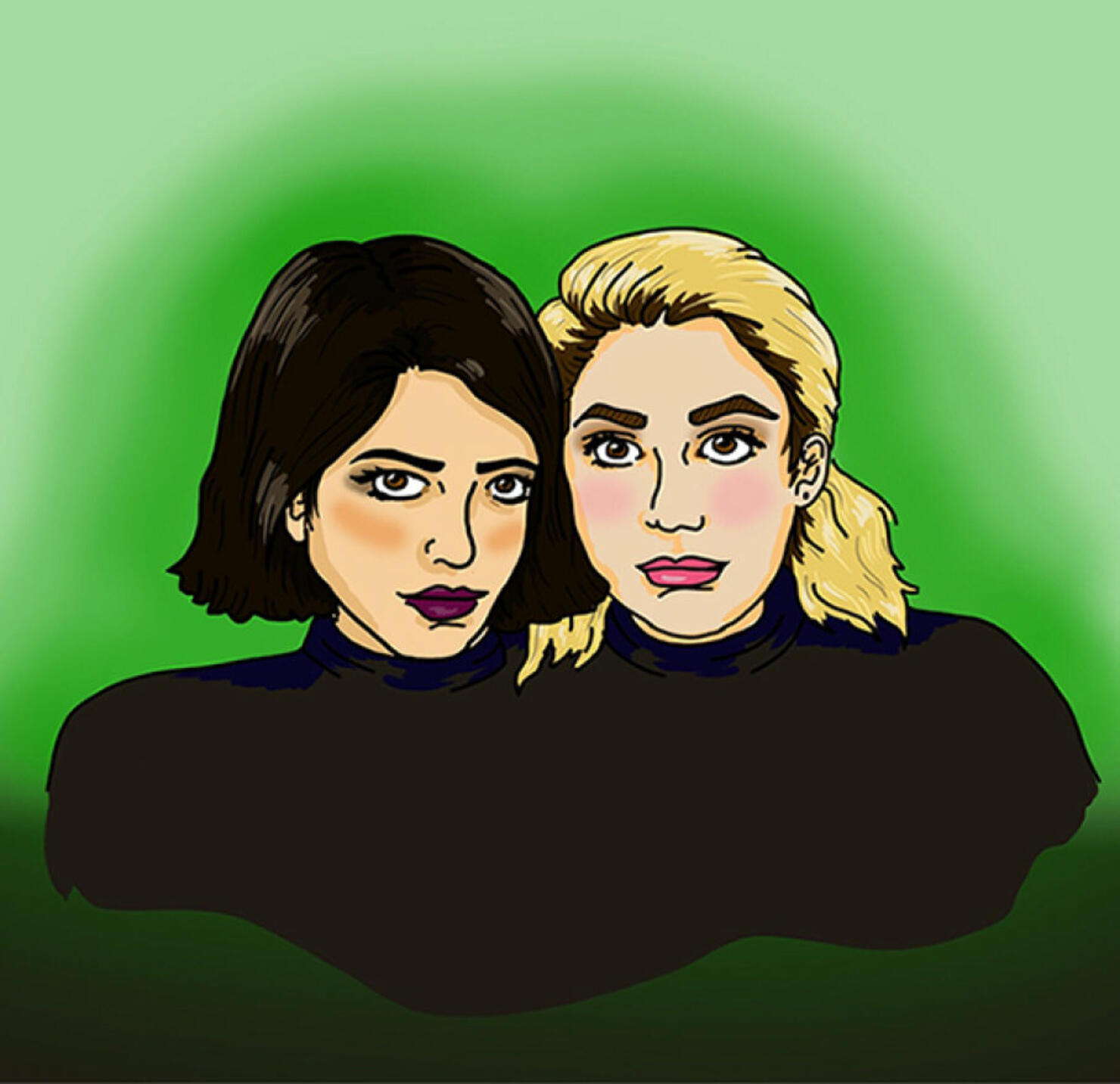 Anna and Shereen want you to know what it's like to be a modern Middle Easterner living in America. They take their ridiculous perspective on life and dive deep-ish into current US politics that relate to being brown in this country, tackle politics of the Middle East, break down Middle Eastern stereotypes, and take on other brown folk's personal experiences in relation to their own.
Meet the Hosts
Anna Hossnieh
Anna is an Iranian-American live comedy/video/podcast producer and writer who has worked on a wide variety of projects incorporating comedians, artists, writers, and musicians along with working with online platforms such as Nerdist, Cracked, Seeso, Earwolf, & more. She currently works for the HowStuffWorks network and co-hosts Ethnically Ambiguous along with producing The Daily Zeitgeist, Nerdificent, Couples Therapy plus the independent podcast Will You Accept This Rose? about The Bachelor/Bachelorette franchise.
Shereen Lani Younes
Shereen is a Syrian-American director, filmmaker, artist, and writer. She self-published her first poetry collection "dime piece" in October 2017, which is available on Amazon. As a filmmaker she writes, directs, produces, and shoots short films and music videos, collaborating with musicians, filmmakers, and comedians to creatively push the boundaries of cinema and herself, committed to honest and courageous work. Her work has been featured at Sundance NextFest, the MoMA, Popular TV, and Nitehawk Cinema. Her short film FALL premiered on NoBudge and screened at the Museum of Modern Art in New York in July 2018 in collaboration with The Future of Film is Female. Her website: shereenlani.com
Contact us at Ethnicallyambig@gmail.com