'Breaking Bad'-Inspired Students Made Over $1 Million Selling Drugs Online
By Bill Galluccio
March 22, 2018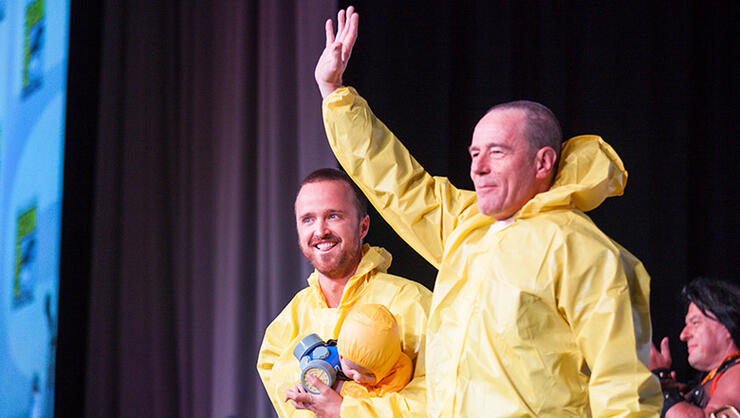 A group of British drug dealers who were inspired by the hit AMC TV show Breaking Bad just received a combined 56 years in prison for their crimes. The five men made over one million dollars selling illegal drugs like Valium, Ecstasy, LSD, and other drugs on the dark web while they were students at Manchester Universit.
Basil Assaf, who was described as the ringleader of the group, will spend 15 years and three months behind bars and James Roden received a sentence of 12 years. Elliott Hyams is facing 11 years and three months in prison while Kaijishen Patel could be out one month sooner, earning 11 years and two months in jail. Joshua Morgan was the youngest member of the gang and received a sentence of seven years and two months behind bars.
The group sold drugs on the Silk Web from 2011-2013. They made most of their money on the popular club drug Ecstasy, selling 240,000 tablets worth nearly $925,000. Police said they accepted cash and cryptocurrencies as payment. They were arrested shortly after the online drug site was shut down by U.S. authorities.
The UK's National Crime Agency said their entire operation almost fell apart due to in-fighting between group members. Assaf threatened to tell Hyams' mother about their illegal side job before firing him from the group.
"I won't hesitate to ruin your life. Your mother will find out the truth."
NCA senior operations manager Ian Glover said the members of the group "were interested only in making money."
These five men were interested only in making money. They had no regard whatsoever for the harm these drugs could do to their users.
Photo: Getty Images