DSC 6.17 - OJ Joins Twitter, Favorite Movie Dads, Airbnb Etiquette
By Ruth66, Anna Blake
June 17, 2019 The DSC Show for Monday 6/17/19: OJ Joins Twitter, Favorite Movie Dads, Airbnb Etiquette and more!
Listen to the podcast below.
Here are some of the things we learned today on The DSC Show on KGB.
OJ Simpson is on Twitter. His first tweet was a video explaining that he "has a little getting even to do." Watch the video here.
The Uni-Brow, Anthony Davis has been traded to the Lakers! Chainsaw says "they are now the favorites to win next season!"
Suggestions to punish Ruth for cheating scandal: Put a camera in her studio, make her wear handcuffs, give Boyer a pedicure, wear oven mitts during all games. Boyer has been tasked with setting up something. At the end of the show she agreed, if she is ever caught cheating again, she must give Chris Boyer a pedicure.
The DSC Sponsored, Chula Vista Yankees Little League - First they beat the Cubs to win first place in their division. Then they played the other divisions to win it all! They won the Tournament of Champions!! Congrats to all the kids and Coach Eric. They will be our in-studio guests on Friday.
DSC Celebrity Death Czar ruling: 95-year-old Gloria Vanderbilt died. The Death Czar says SHE'S IN! Married 4 times. Mom of Anderson Cooper. Designer of jeans. Learn more about her life here.
What's the most you ever spent on a shirt?
Emily $200
Chainsaw and Ruth said $80
Boyer said $40.
One of Babe Ruth's last remaining jersey's went to auction on Sunday and took in $5.64 million! That's a record for the most expensive piece of sports memorabilia. Take a look at it here.
Who's Your Favorite Movie Dad?
Boyer - Chevy Chase in 'Vacation.'
Chainsaw - Steve Martin in 'Father of the Bride'
Ruth - Jimmy Stewart in 'It's a Wonderful Life'
Sarah - Liam Neeson in all of the 'Taken" movies.
Photo by Getty Images $5 Quiz: Boyer vs. The Team (2 rounds) - Listener went with Neither
Topic: Nicknames
Question: Chicago is called the Windy City. Why is it called that?
Team Answer: It's windy.
Boyer Answer: Windbag politicians
Real Answer: Boyer is right
Score:  Boyer: 19.5    Team: 1 Neither: 12 ROUND 2: 
Listener Matthew: set to win tickets to Padres and Cardinals game at Petco Park. Matthew chose Boyer.
Topic: Animals
Question: Do cows moo in different accents depending where they're from?
Team Answer: Yes
Boyer Answer: No
Real Answer: YES, THE TEAM WINS!
Score:  Boyer: 19.5    Team: 2 Neither: 12
Photos by KGB/iHeartmedia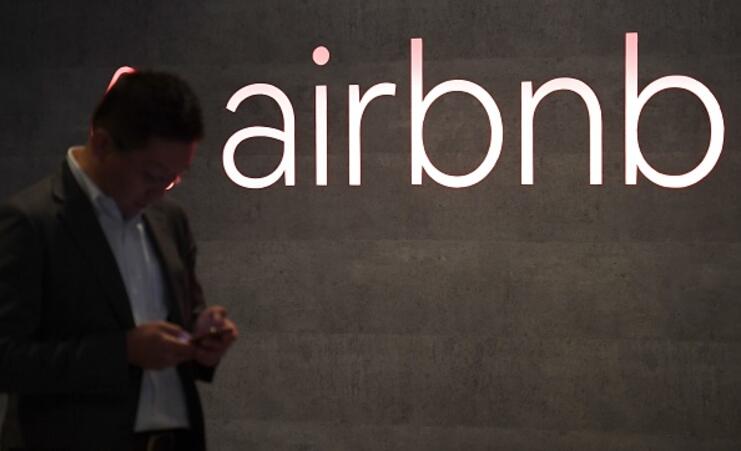 Is it okay to wear the hosts clothes at an Airbnb?
You can sleep in their bed, poop in their toilet, eat at their dining room table. By that logic it should be okay to wear their clothes.
Chainsaw says no, Boyer - no, in fact the whole crew said no. You can't wear their clothes.
Can you or would you pee in their swimming pool? Everyone said NO.
How about taking a book or DVD? Chainsaw says he's never done it, but he would. it.
Ruth said yes she'd eat food from their fridge and pantry. No one else admitted to anything.
Photo by Getty Images
The Valedictorian at San Ysidro High School made a speech where she switched scripts from what was approved. A 'thanks for nothing' speech. She thanked the drunk teacher for teaching her about the troubles with alcoholism. You can listen to her speech in the video belo
How did the crew weigh in?
Emily says it's not the time or place.
Dave and Ruth said she should've been way more grateful.
Chainsaw thought is was awesome.
Chat About DSC 6.17 - OJ Joins Twitter, Favorite Movie Dads, Airbnb Etiquette