How To Create The Most Awesome Radio Station Ever With My Favorites Radio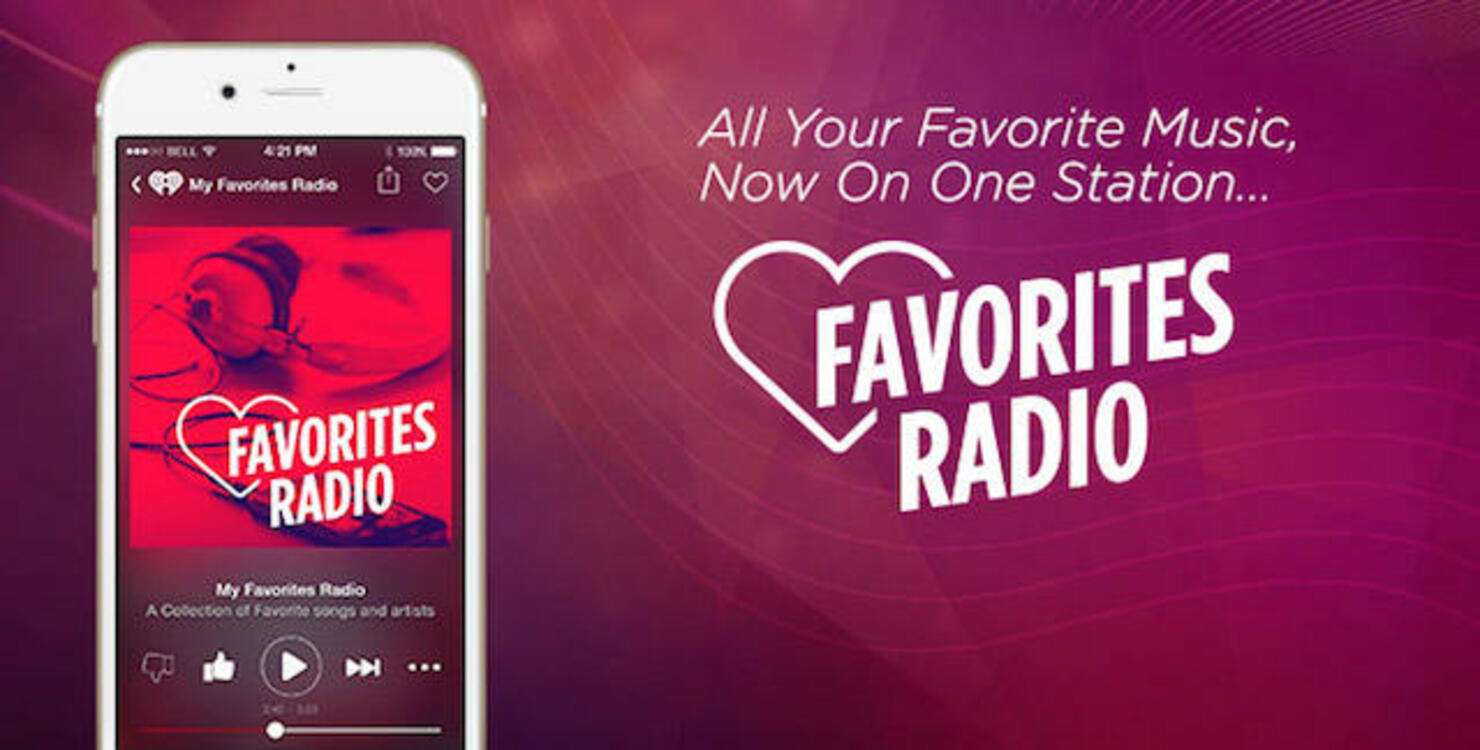 Guess what?! We are putting YOU in charge of your very own radio station. iHeartRadio launched My Favorites Radio this week, which crafts a radio station tailored to each listener ... AKA YOU.
From what songs you like, to the artists you listen to, and even your favorite radio stations, My Favorites Radio basically combines ALL of your favorite music into the most AWESOME radio station ever -- because, in the words of Hilary Duff, it's all about YOU.
How do you create your My Favorites Radio station, you ask? Good question! We will show you all of the ways you can create your own My Favorites station that is unique to you, and you alone. Check it out:
1. First, you MUST be a registered iHeartRadio listener to listen to your My Favorites Radio station. So if you're already registered, then you're on your way (gold star for you🌟)! If not, simply create an iHeartRadio account at iHeartRadio.com, and start thumbing up songs you like or listening to your favorite stations.

2. Your My Favorites Radio station will be populated with songs that you've thumbed up, and stations you like to listen to. So to really create your most awesome radio station ever, get to listening! Keep thumbing up the songs you like, rock out to your favorite radio stations, whether it's a live station or a custom artist station ... like Taylor Swift Radio. Any artist or station that YOU love.

3. Make sure you heart your favorite stations! Click the little heart next to the artists name to let them know how much you heart them. Your My Favorites Radio station will add songs from this artist to your station.
💜💜💜💜💜💜💜💜💜💜💜💜💜💜💜💜💜💜💜💜💜💜💜💜💜💜💜💜💜💜💜💜💜

4. Make sure you keep thumbing up your favorite songs, so they can be added to your My Favorites Radio Station. You can also do this within your Favorites station, once you start listening to it. Your My Favorites Radio station will update every day based on new listening activity. 👍

👍👍👍👍👍👍👍👍👍👍👍👍👍👍👍👍👍👍👍👍👍👍👍👍👍👍👍👍👍👍👍👍👍
5. The great thing about thumbing all of your favorite songs and heart-ing your favorite stations is that you can hear EVERYTHING that you listen to from Taylor Swift, to 2 Chainz, and beyond on your My Favorites station -- it really is all of YOUR favorites!

6. If you're listening to your My Favorites Radio station, and you hear a song youdon't like, you can hit thumbs down to remove it.

7. MY FAVORITES RADIO HACK: If you want to thumb up a song so it will appear on your Favorites Radio station, go to the artist custom station, scroll down and click on "Songs." Then, you can go down the list of tracks to thumb them up!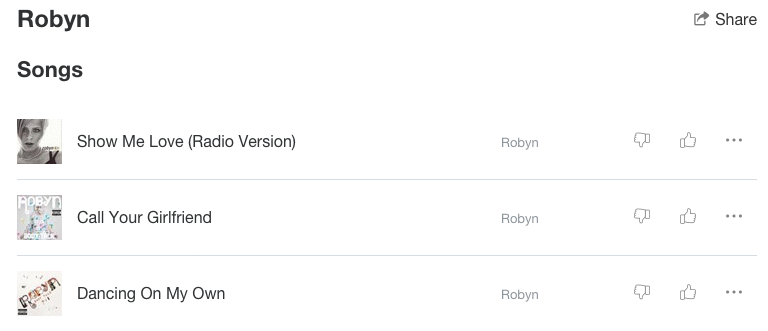 8. Last step: SHARE, SHARE, SHARE! Share your Favorites Radio station with your friends, your mom, your dog walker -- you can share with everyone and bless them with all of your favorite music. You'll be like the unofficial DJ of your squad. And did we mention you can name it anything you want?