Meghan Markle Finally Revealed Her Due Date
By Emily Lee
January 14, 2019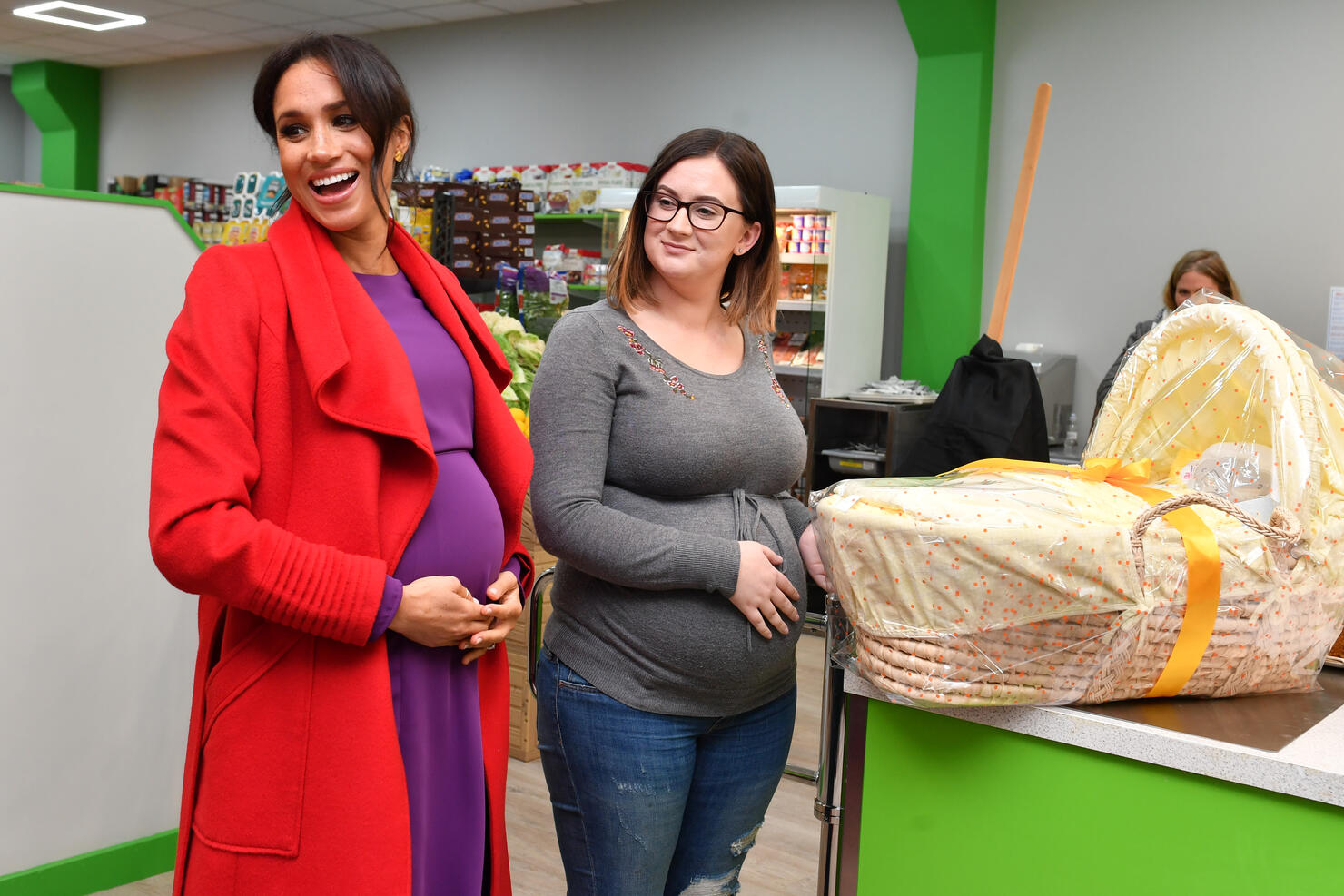 Meghan Markle was a vision in red on Monday morning (Jan. 14). The Duchess of Sussex donned the bright Sentaler coat, paired with a purple dress from Aritzia, while visiting Birkenhead with Prince Harry. During their walkabout to greet well-wishers in Hamilton Square, Meghan finally revealed her due date.
"We asked her how her pregnancy was going and she said she was six months and she tapped her tummy," well-wisher Carla Gandy told People. Meghan reportedly confirmed to others waiting to meet her that her royal baby is expected to arrive in late April or early May.
The exciting news comes after months of speculation about when, exactly, baby Sussex would arrive. When Kensington Palace first announced Meghan's pregnancy, they only revealed that the Duke and Duchess would welcome their first child together sometime in the spring of 2019.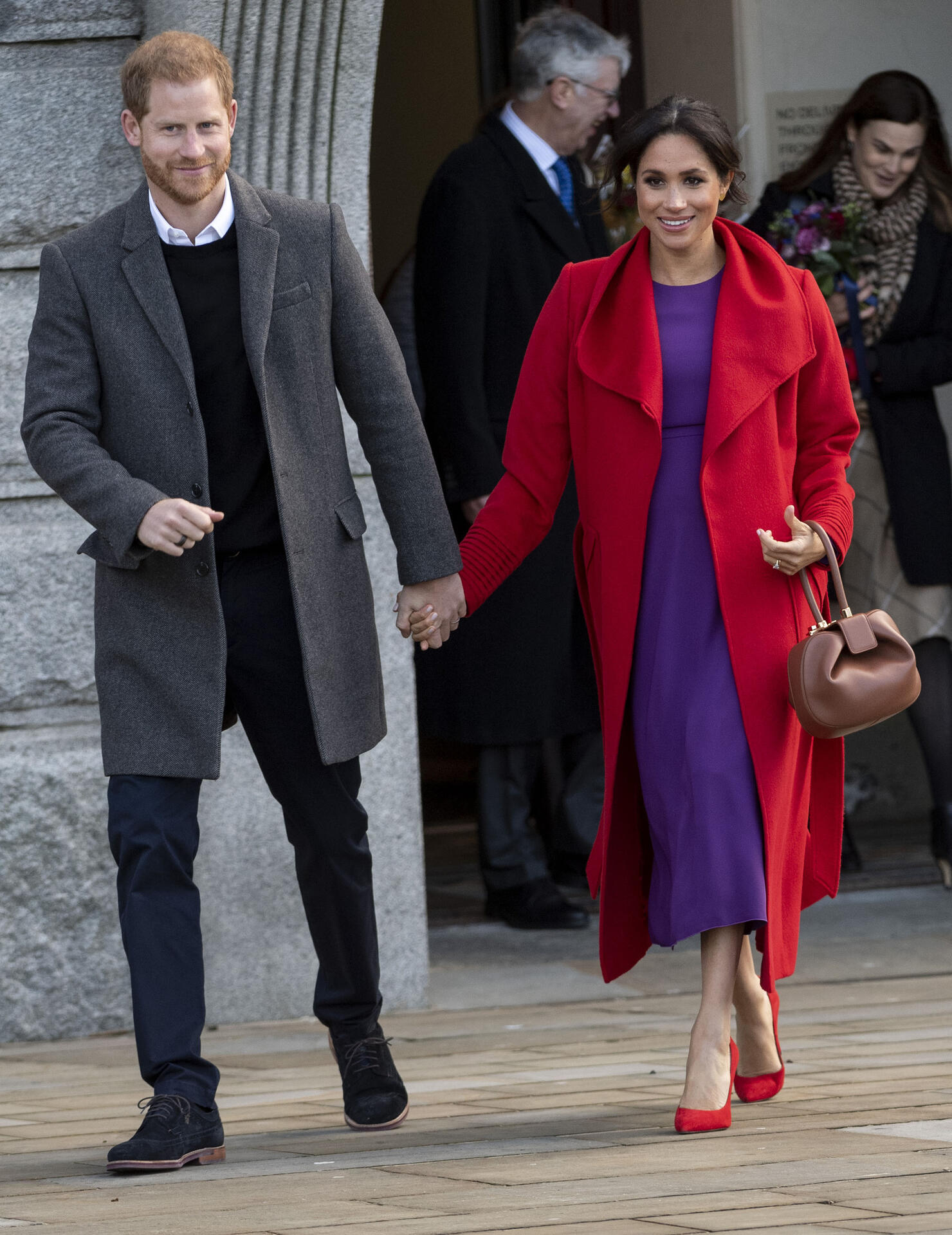 "She said her pregnancy had gone so quickly," another royal watcher revealed. "I asked her how she was coping on those high heels. She said, 'One day at a time!'" Another well-wisher was able to tell the Duchess she believes the royal baby is a girl. "Meghan said there are 'strong opinions about that, but it's a 50/50 split!'" according to People.
Meghan and Harry's baby will be born right around Prince Louis' first birthday, as well Princess Charlotte's fourth birthday. Prince William and Kate Middleton welcomed Louis on April 23, while Charlotte's birthday is May 2. We foresee a ton of joint, royal birthday parties in the future!
Photo: Getty