The Gosselin Sextuplets Started Eighth Grade And Look So Grown Up
By Emily Lee
August 24, 2018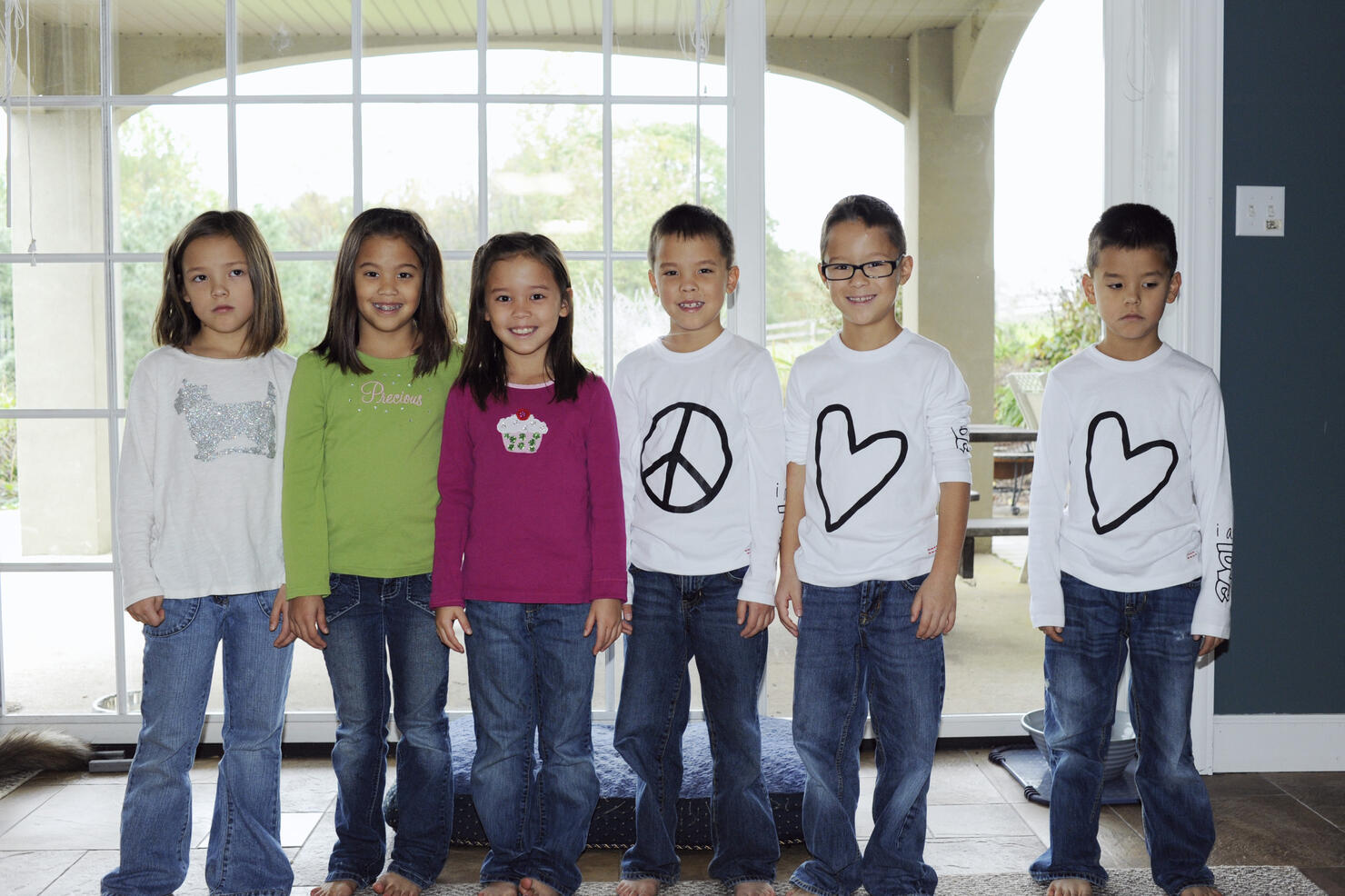 Where does the time go? Kate Gosselin shared a photo of six of her kids on their first day of school on Instagram yesterday and they're all looking so grown up. "This was yesterday! Feels like school never ended…and they're already back! #SeniorYear 😳😳 #EighthGrade #ProudMom ❤️" the mom of eight captioned the adorable snap of 17-year-old twins Mady and Cara, as well as 14-year-old Aaden, Alexis, Leah and Joel.
It seems like just yesterday we were watching Jon and Kate Plus 8 on TLC, seeing the kids grow from tiny babies into fun and energetic kids. Now they've blossomed into young adults ready to take on a new school year. The only two Gosselin kids missing from the cute back to school shot are the remaining sextuplets, Hannah and Collin.
Collin doesn't attend school with his siblings. In order to get the help he requires for his special needs, Collin has been enrolled "in a program that is helping him learn the skills he needs to be the best him he can be," Kate told People. The program is away from home, which Kate admitted "it's been hard because there is a huge hole in our family without him here. But it comforts us to know he's where he needs to be right now, and I can feel good about that."
Jon Gosselin claimed during an Instagram live video last week that Hannah has been living with him full time, though Kate disputes that claim. She retains legal custody of all eight of her children. Jon's relationship with most of his children has become strained over the past few years, especially with Mady and Cara.
In August 2016, Mary and Cara did a joint interview with People where they discussed their relationship with their father. "He makes it seem like we're being kept from him, which is insane," Mady said. "He should maybe spend some time thinking about why we don't want to see him, and maybe realize that if he ever does want a relationship with us, talking about us on TV is not the way to make that happen. He doesn't even know us," she added. "How can he dare to talk about us?"
Fans of the Gosselin clan will be able to catch up with them on their televisions again this fall when Kate's new show Kate Plus Date premieres on TLC. Will you be tuning in?