iHeartSummer '17: Backstreet Boys Heat Up Miami, Miley Cyrus Hosts A BBQ & More Highlights
By Nicole Mastrogiannis, James Dinh, Dee Trillo
June 11, 2017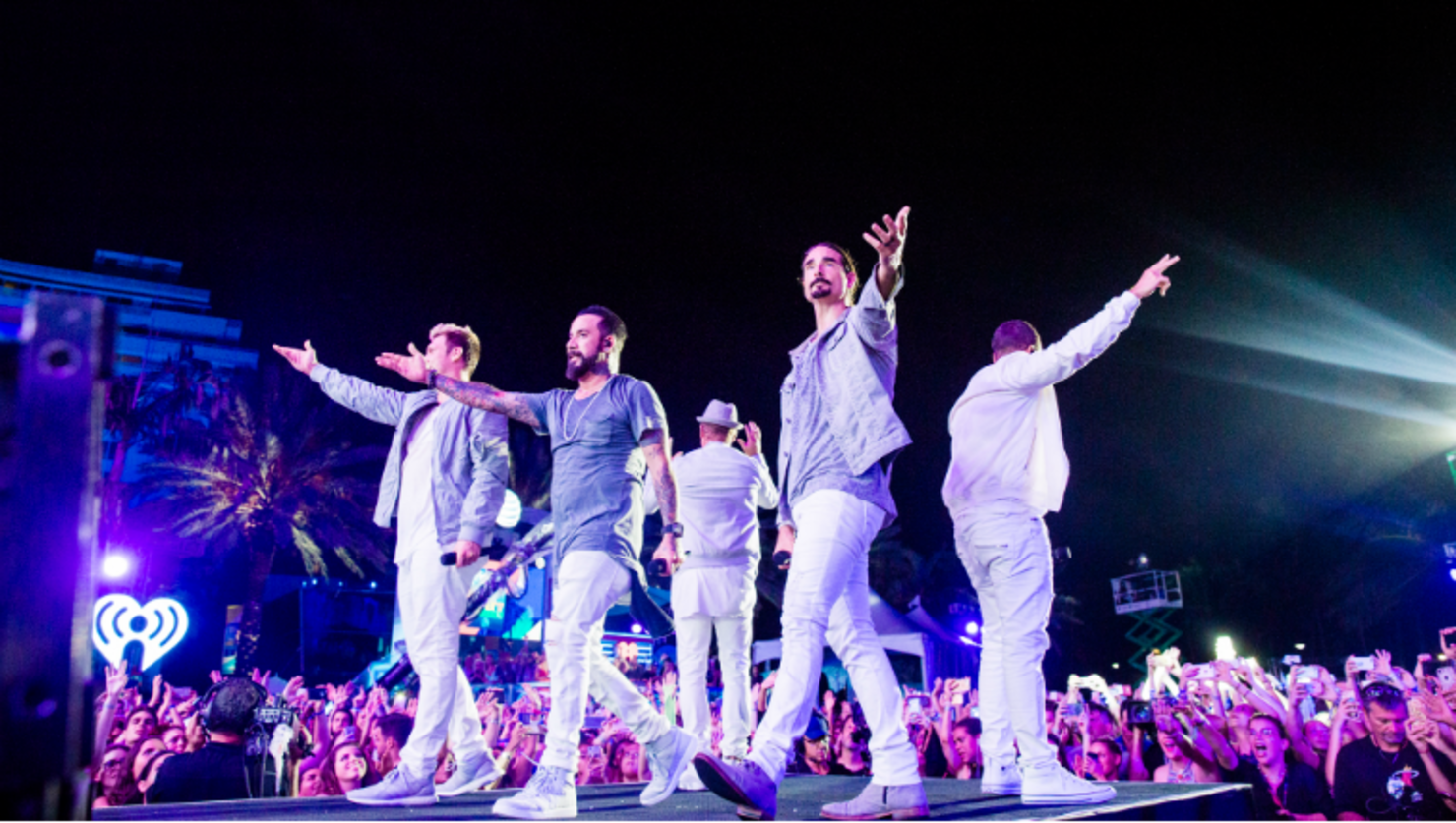 Despite a few rain storms, Miami was still very much hot, hot, hot during the iHeartSummer '17 Weekend by AT&T. With pool parties during the day, and amazing performances at night -- and not to mention a celebrity volleyball game in between and amazing backstage moments -- there was no better way to kick off this summer.
Taking the stage at the Fontainebleau was DJ Khaled, Halsey, Miley Cyrus, Backstreet Boys, Fifth Harmony, Noah Cyrus, Tinashe, and Luis Fonsi. There were also swan gloats galore, in addition to the biggest swan float ever (Sally), A LOT of dancing, unforgettable fan experiences, and more.
Catch the 305 action for yourself, and make sure you check out the two-day broadcast on Friday, June 23rd and Saturday, June 24th at 8pm ET/PT as a one-hour show each night. The TV special will air on Direct TV Channel 239 and Uverse Channel 1114. But check out the best moments from the weekend below:
Backstreet Boys Closed Out The Entire Weekend With A "Larger Than Life" Performance
Just a day after Backstreet Boys announced new fall and winter dates for their "Larger Than Life" Las Vegas residency, the iconic boyband took the stage to perform some of their biggest hits from over the years to a crowd of very happy fans. The guys came out on stage, kicking off their set with "Larger Than Life" from their 1999 Millenium album, and the crowd went crazy. There was absolutely NO holding back from singing and dancing along. It's impossible. The guys also performed "As Long As You Love Me," "I Want It That Way," and closed out the show -- and the entire weekend -- with "Everybody."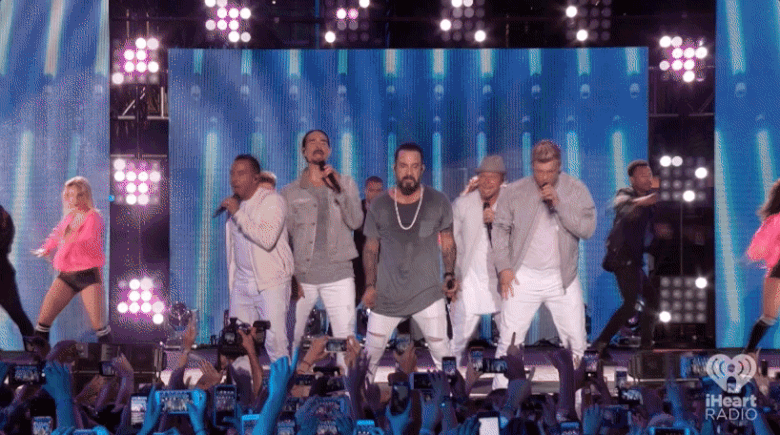 Miley Cyrus Ate A Vegan Sausage Out Of A Fan's Mouth
You can always count on Miley Cyrus to bring the goods, particularly the vegan ones, as seen during the pop titan's vegan BBQ. Not only did she team up with Los 5 to serve up several items like vegan sliders and corn, but Cryus also made one fan's dream come true when she shared a sausage with the attendee straight from her mouth. Between that and her variation of the chicken skewer dance, it was the most Miley Cyrus BBQ you could ever imagine and we loved every second of it.
Even though she went on to offer the audience with the breezy sounds of "Malibu" and "Inspired," Cyrus show isn't a Cyrus show without some spontaneity and the pop star did just that with her finale track, "We Can't Stop." In between spraying the crowd with water guns, she went the extra mile to make the crowd feel appreciated when she started to throw bouquets of flowers into the iHeartSummer '17 crowd.
Halsey Brings Out Fifth Harmony's Lauren Jauregui For "Strangers"
Halsey made it a point to offer up several highlights from her sophomore effort, hopeless fountain kingdom, including "Bad At Love" and "Strangers," with the latter featuring a sexy appearance from the 5H bandmate. If you weren't sweating by this time in the show, this was your moment!
Fifth Harmony's Lauren Jauregui & Her Adorable Dog Leo Backstage
Lauren Jauregui was in Miami with Fifth Harmony to take the stage and perform some of the group's biggest hits, but backstage the real star of the show was her adorable puppy Leo. Leo and Lauren shared a ton of adorable moments together playing with pool toys, sharing hugs and kisses, and even some high fives. Goals.
Noah Cyrus' Dab/Twerk Sesh with Miami Seniors
Noah Cyrus made some new friends in Miami when she chatted with several seniors about pop culture today. They talked about everything from dating, to social media, to fashion, and more. But they also touched upon today's dance moves like The Dab and twerking. And it turns out, these seniors were pretty young at heart, because they had no problem executing each move.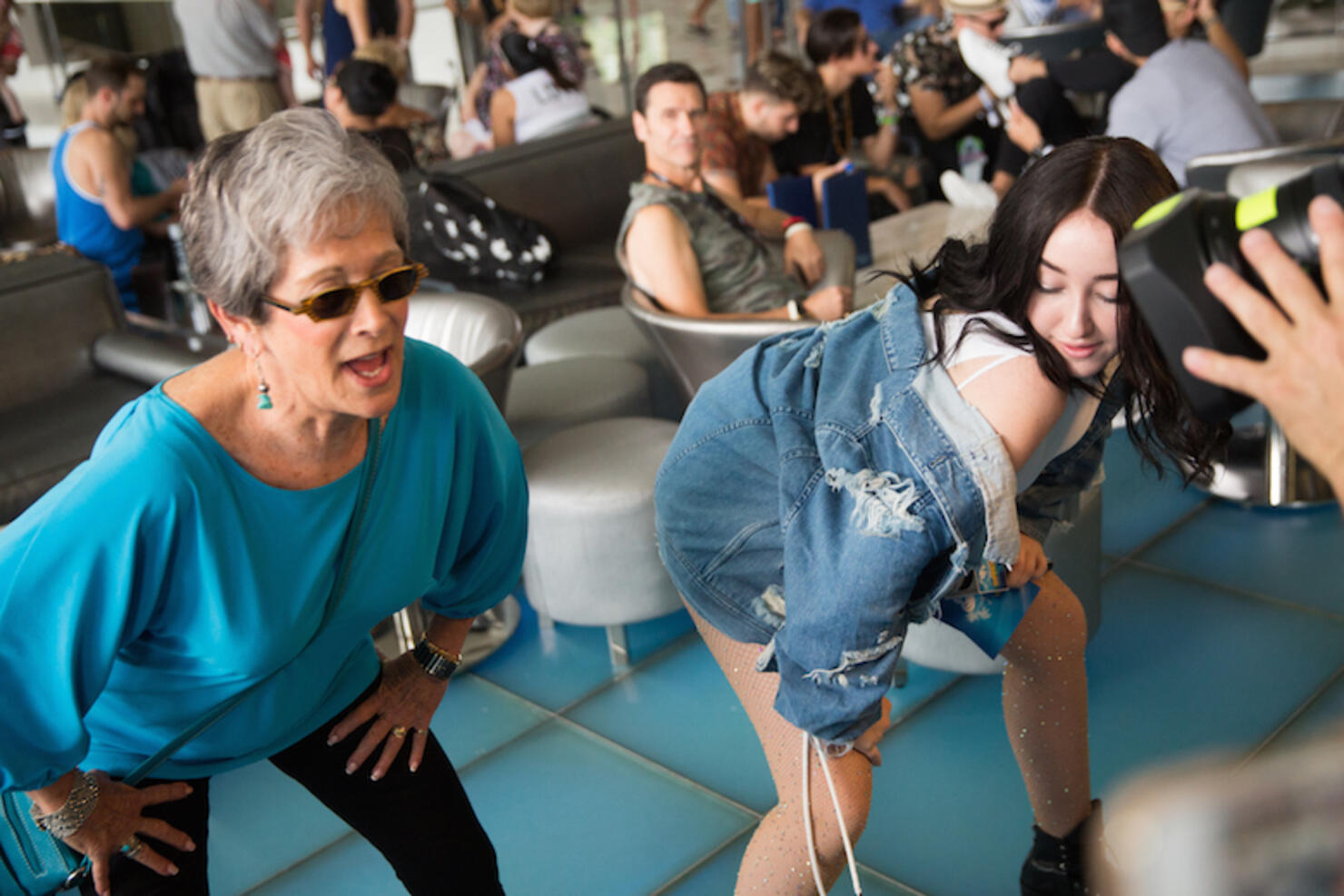 DJ Khaled Crushed His Own #ToTheMaxChallenge With His Best Dance Move
DJ Khaled brought the energy all the way up at the iHeartSummer '17 Weekend by AT&T. The producer/mogul took the stage to hype of the crowd while bestowing some wisdom major keys on the fun luv who were there singing and dancing along to the music. During the set, the fans heard Khaled's hits like "All I Do Is Win," "All The Way Up," "I Got The Keys," "Shining," "For Free," and his new single "To The Max," which he told the crowd "represented Miami for the fullest," as well as his epic collaboration/summer anthem "I'm The One," and the crowd sang along to every word.
But during "To The Max," DJ Khaled explained that he has a #ToTheMaxChallenge that he's encouraging fans to participate in, and decided to take the challenge himself by showing everyone his best dance move: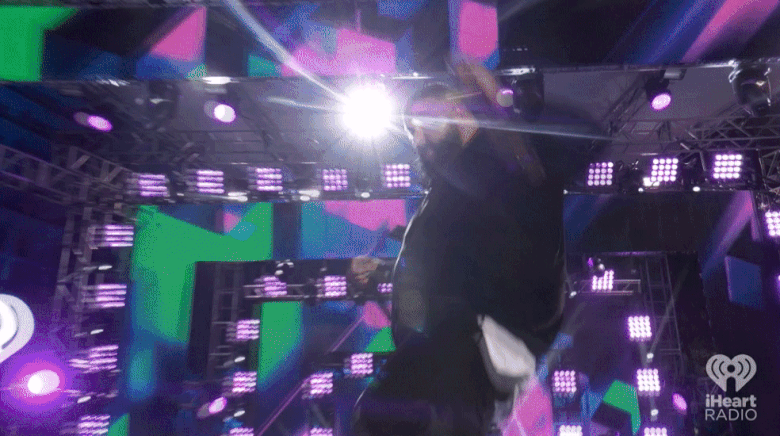 Noah and Miley Had An Adorable Sisters Weekend
Both Miley and Noah Cyrus were in Miami to perform during the iHeartSummer '17 Weekend by AT&T, and basically had a really adorable sisters weekend while they were at it. They hung out backstage together, and both made cameo appearances during each other's sets on stage. Miley pulled Noah out to help her cool down the crowd with a water gun, and then Noah pulled Miley out on stage where they danced together during Noah's new single "I'm Stuck."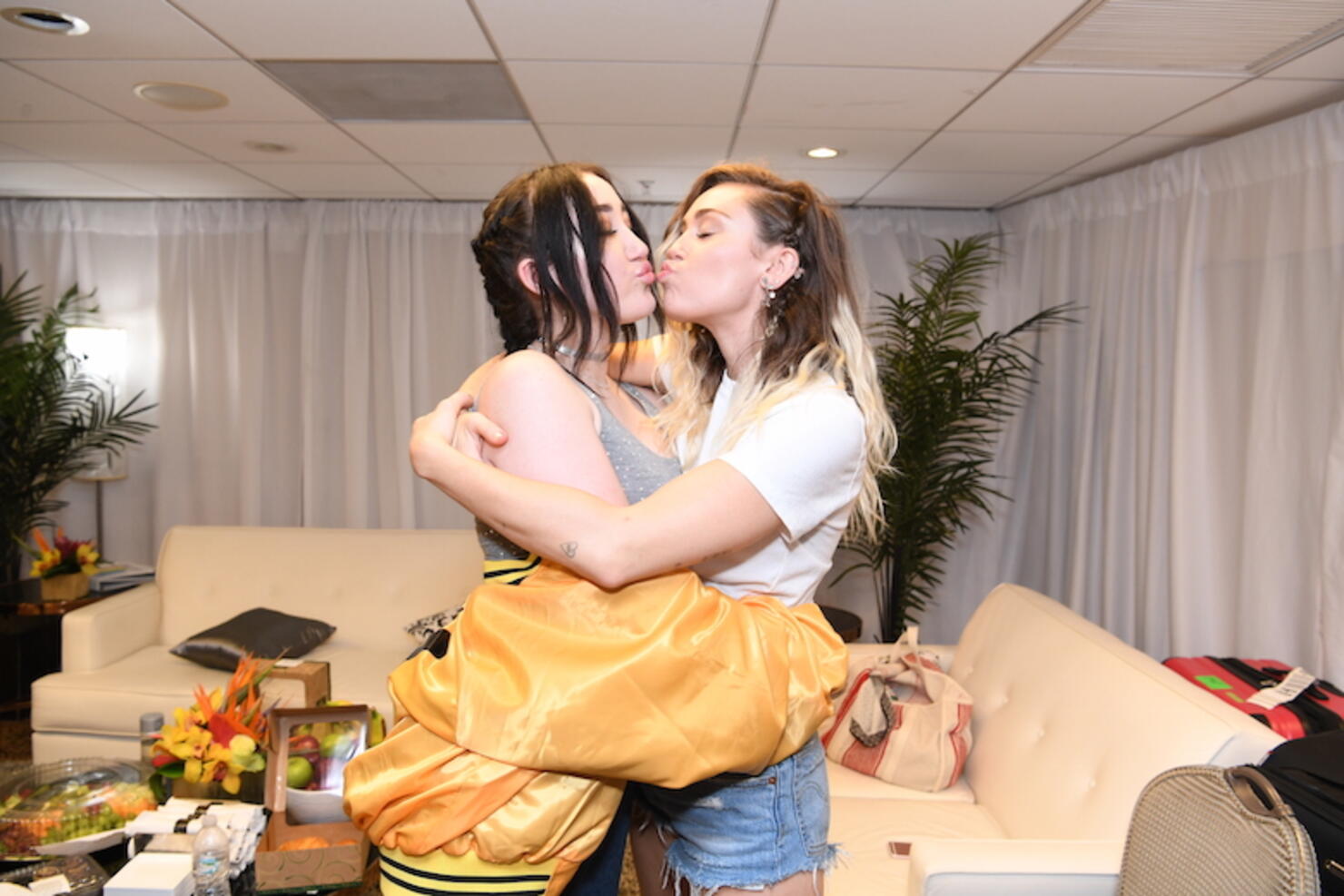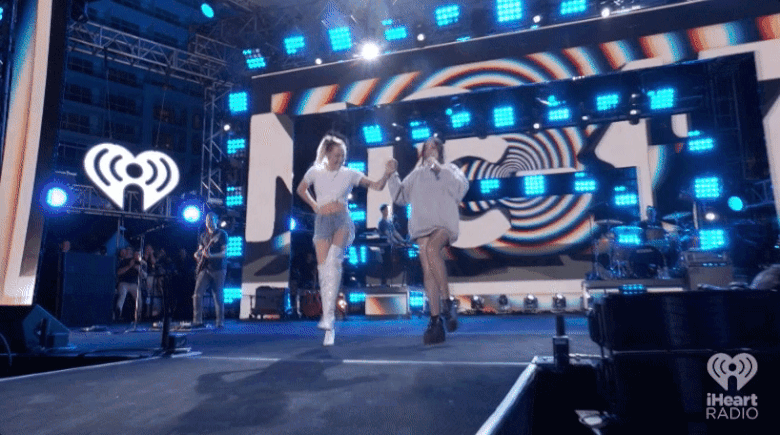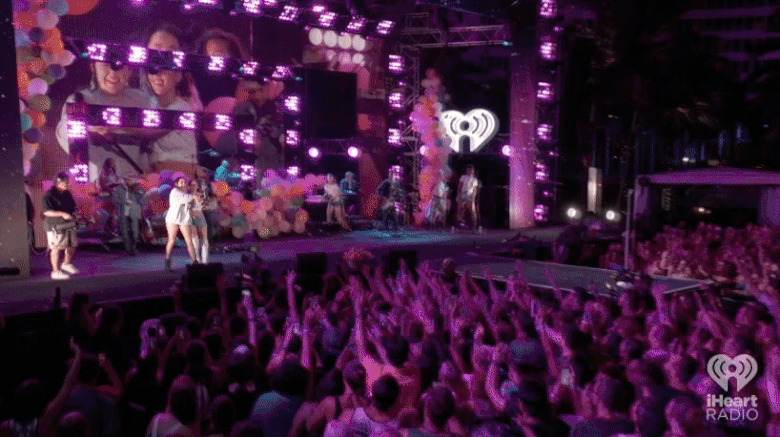 Luis Fonsi's Steamy "Despacito" Performance by the Pool
Luis Fonsi lit up the iHeartSummer 17' Weekend By AT&T with his smash hit "Despacito" performing right next to the Oasis Pool at the Fontainebleau Hotel in Miami Beach. Surrounded by fans on floaties singing in unison, the Puerto Rican born performed live for the audience that was charmed by his sexy moves and flirty smile. And Luis' dancers brought all their energy to the performance feeling the music and dancing pretty close to each other, making us want to learn every move, and have them ready for our next fiesta!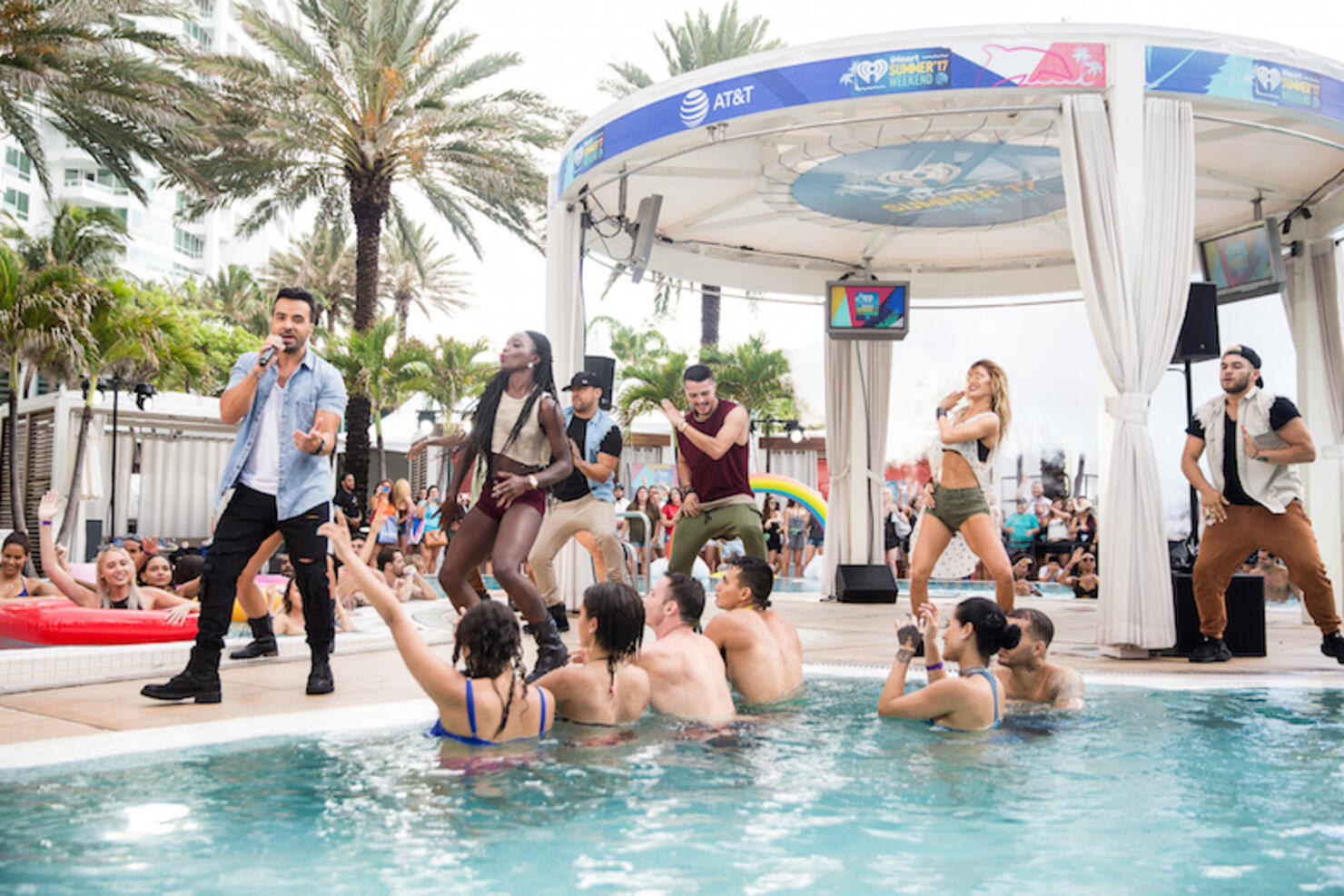 Fifth Harmony Styled One of their Biggest Harmonizers After He Recreated Their Music Videos
One of Fifth Harmony's biggest Harmonizers, Zube, got to meet the girls AND have them style him after he won AT&T's Summer Your Way contest recreating several of their music videos and learning all of their choreography. Zube and three friends flew first class to Miami, where they were surprised with the Presidential Suite at the Fontainebleau. Once there, Zube's friends also got a style makeover, makeup included for the girls -- and then, it was Zube's turn. Zube and his friends got to meet Fifth Harmony in their suite with a rack of clothing and shoe options for him. But first, he got to show the girls his amazing dance moves LIVE while the girls sang a little bit of "Work" a capella.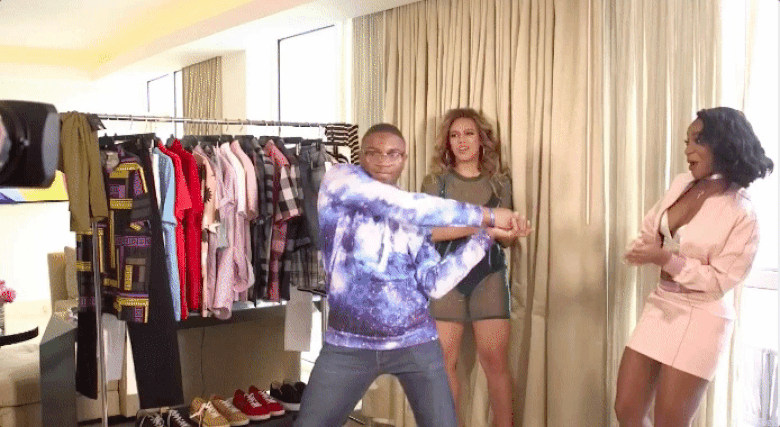 Team Backstreet Boys -- AKA Team Big Blue -- Won The Celebrity Volleyball Game
What would our iHeartSummer '17 Weekend By AT&T be without a star-studded volleyball face-off with the likes of the Backstreet Boys, Kat Graham, Kel Mitchell, Katrina Bowden, and professional volleyball players? On Saturday (June 10), all the stars lined up for the sun-drenched affair, which went down on the sand outside of the Fontainebleau Miami Beach.
There were four teams during the celebrity volleyball game. Team Big Blue/Team Backstreet Boys which were BSB's Brian Littrell and pro volleyballers Raquel Ferreira & Skylar DelSol, Team Katrina AKA Katrina Bowden, Katie Hogan & John Plummer, Team Kat aka Kat Graham, Kim Hildreth & Drew Mallin, and finally, Team Kel -- Kel Mitchell Brand Joyner & Mel Melville (also known as Team Orange Soda by the crowd for a hot second).
The winners? TEAM BACKSTREET BOYS!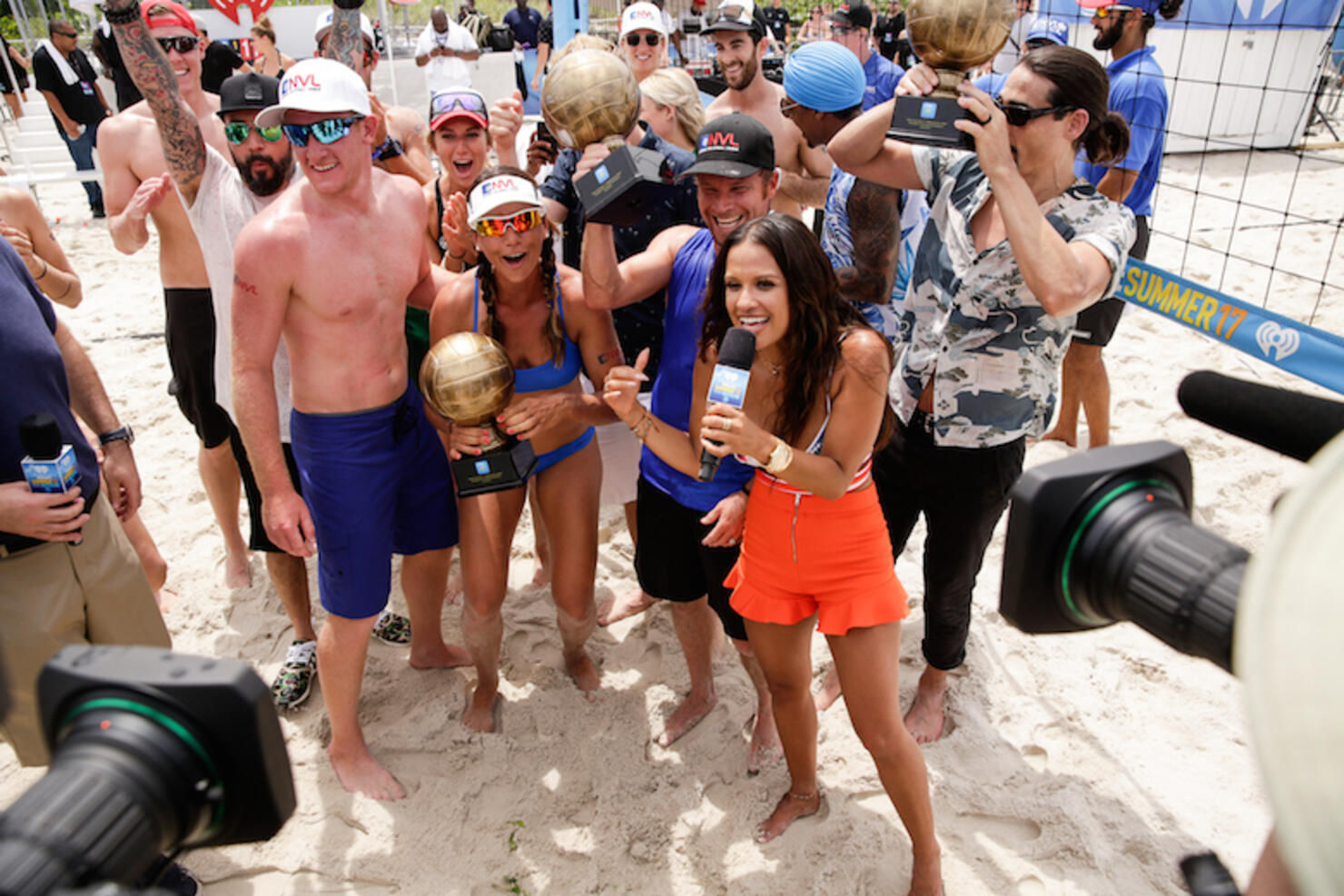 Backstreet Boys Serenaded Two Fans In Miami
NEW LIFE GOAL: Get Serenaded by the Backstreet Boys. Can you think of anything better? We think not.
Well, that actually happened for two lucky fans backstage during the iHeartSummer '17 Weekend by AT&T in Miami at the Fontainebleau. The iHeartSummer '17 Grand Prize winner Brian and his girlfriend were backstage before BSB hit the stage, and got sweetly serenaded by the group.
Life goal: get serenaded by the Backstreet Boys. #iHeartSummer17 weekend by AT&T.

Posted by iHeartRadio on Saturday, June 10, 2017
iHeartSummer '17 Weekend Broke A Guinness World Record For Largest Inflatable Float
Miami's two-day affair also saw a brand-new addition to the Guinness Book of World Record when the largest inflatable float invaded the 305 scene. Aside from getting into some fun with our interactive swan set-up, Miami's beach-side affair saw the set-up of the world's largest inflatable pool float. In case you wanted to know some of Sally the Swan's brag-worthy measurements, the blue float took 500 hours to make with her 40' long wings.
Backstreet Boys Serenaded Us The Spanish Version of 'I'll Never Break Your Heart'
In a highlight moment of our fantastic iHeartSummer '17 Weekend by AT&T, Backstreet Boys serenaded us in Spanish while on their interview with Mack On The Radio.
The group has been melting our hearts for over 20 years and continue to do so with their residency in Las Vegas, and new music. They sang "Nunca Te Haré Llorar," the Spanish version of their hit single "I'll Never Break Your Heart."
Our Insta-Boy, Jorge Blanco, Wrote A Song For Our Listeners & Sang To The Them On Top Of A Swan
Jorge blanco kept our IG Stories lit all day with his fun posts around our pool party. Things got interesting at our social stop when Jorge Blanco sat on a swan with guitar on hand to serenaded a few of our lucky listeners. It was such a special moment for the fans because it was an original song written for them.
Photos: Greg Noire, Andrew Swartz for iHeartRadio, Getty Images