INTERVIEW: How Julia Michaels' Knack For Connection Paved Way For Debut EP
By James Dinh
August 11, 2017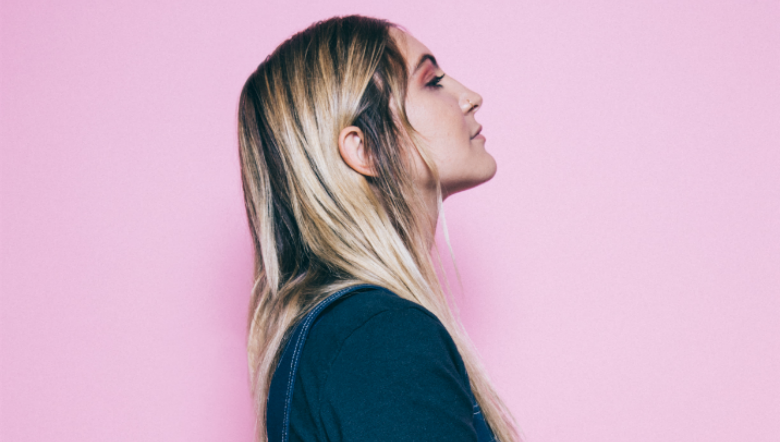 You'd think that helping Justin Bieber, Selena Gomez and Britney Spears navigate their emotions in the recording studio would be a taxing responsibility for Julia Michaels. Think again. Even at just 23-years-old, the wide-eyed talent, who has steadily grown her chart-topping writing chops into her a full-fledged solo career, is fully aware of the importance of regulating feelings, particularly those of her own on her appropriately titled debut solo compilation, Nervous System.
While Michaels' past seems familiar to the behind-the-scenes crafter-turned-Top 40 mainstay stories of yesteryears like Bruno Mars and Sia, there's a reason this crossover plan worked. If her knack for songwriting doesn't necessarily bargain much for the pop star formula in 2017, it's her no-holds-back approach to candid self-reflection, vulnerable complexities and, yes, her backing from her industry peers that have helped elevate her starting grounds in the pop landscape. After all, the all boys club returned to Billboard's Hot 100 in April when it was announced that almost no solo females were in sight in the Top 10 tier for the first time in 33 years. Michaels' all-too-personal debut single, "Issues," almost burst the bubble when it peaked at No. 11 in early June.
Ahead of the release of her EP, or what she likes to call a "mini-album," Michaels stopped by iHeartRadio HQ for a chat about the seven-track set, the importance of mental health and why she's not negatively impacted by carrying the weight of her collaborators' emotions. Take a look below!
iHeartRadio: It's been a big week. How did you celebrate the mini-album's release?
Julia Michaels: How did I celebrate Friday's release? [I] actually went to Seattle. I was flying that day, so I guess I celebrated by flying, but I did celebrate last night with my whole Republic team and everything. We went to Carbone last night, which was delicious.
Because you are such a talented songwriter, I would assume that there was more pressure with the release of the mini-album. How do you navigate around that?
Yeah. There was definitely a lot of pressure going into this just because of the things I've written. You know, people start to look at you a certain way and expect certain things and I think I just combated that with just trying to be purely authentically myself on this record and trying not to think about it too much and just doing what I really wanted to do on this.
It's definitely a vulnerable album, particularly with songs like "Worse Than Me." I also know how much "Issues" means to you. Is there such a thing as too deep or too personal?
No, there's never such a thing as too deep or too personal. I'm a very transparent person and I want my fans and for people that just love music to know who I am and know that this is not [a thing]. These aren't fake stories. These aren't songs that I've plucked from a year ago and put it on this mini- album, This is the last couple months of my life.
You'll be hitting the road later on with Shawn Mendes.
I will. Yes, I'm very excited about that.
I read that you have performance anxiety and, particularly in 2017, it's very important to pay attention to strong mental health. Do you have strategies or ways that you go about making sure that your head space is good without everything else becoming too overwhelming?
I think the biggest thing that I have found about mental illness, just from my perspective, is talking to somebody. I feel like a lot of the times depression and anxiety get so much worse because, especially where I live in LA, people are very out for themselves and I think people are afraid to talk to people because they are afraid of burdening other people. If it doesn't have to do with them and what they're doing, they feel like people don't care and won't listen. I think the biggest thing is realizing that you're not a burden to your friends or family. They want to talk to you and vice versa, so I think the biggest thing for me with anxiety and all the stuff is just to talk to somebody and know that they're going to listen to you one hundred percent.
Of course. Obviously, you also have your writing, where you can kind of lay it all out. Now, part of your songwriting craft is with your song husband, Justin [Tranter]. What's your dynamic with him in the studio?
He lets me lead the way and ever since we started he's always let me kind of write as if I was the artist and we just kind of tweaked together as we go along. The process really hasn't changed now. A lot of the time, we'll just write chords and I'll just throw up on the microphone all of my thoughts and feelings and we'll just put them together perfectly.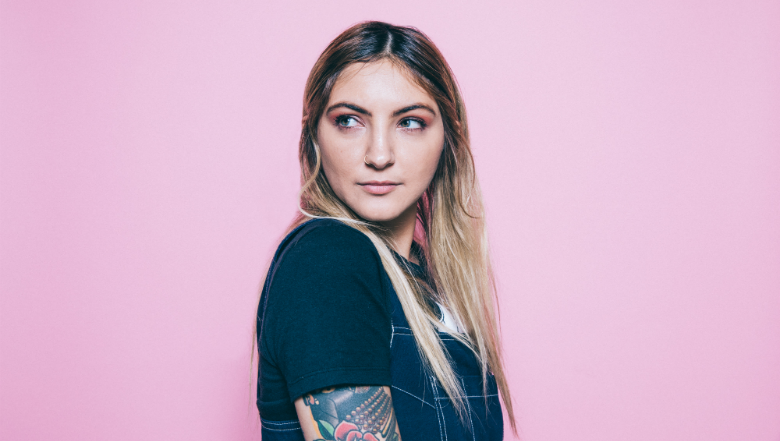 I was wondering if I could get a little bit of insight on a few of my personal favorites in your catalog, starting with Britney Spears' "Change Your Mind."
Britney just really wanted to experiment and try different things and I love that. I'm always up for doing things that are kind of weird and not of the norm. She said she really wanted to do a Spanish song and we did a Spanish song. None of us can really speak very good Spanish, so we actually had one of our friends, Sandra, who is doing the dialogue in the song help us out with some of it, which was really fun.
Linkin Park's "Heavy" is a topical one and after listening back to that song, it means so much more.
It does. We wrote that a few months ago and it was Chester's concept. He was talking about how sometimes things are just really heavy and sometimes you can feel really weighed down by your problems. Being a songwriter sometimes you take things as just a general concept and you're like "Oh, that's relatable. Everyone feels weighed down by your problems." Then you listen to it and you realize what someone was trying to tell you and you didn't really pick up on it, which I guess happens when you write 100 songs a year. Yeah, it's really weird.
You sit down with all of these people and you serve as this curator for helping them express their emotions but does that ever drag you down a little bit?
No, not at all. I love being that person that somebody can talk to. Like I said, I'm the kind of person that will listen. No one burdens me because it's important. Mental illness is important and it's a big topic that not a lot of people talk about and so many people have, so no I don't ever feel burdened by people's problems. If I can help them get these things out of their bodies and help them have some sort of a realization or some sort of moment, then I'm there.
Plus, then we connect with it! How about Selena Gomez's "Bad Liar"?
We're all big Talking Heads fans. I've love Talking Heads since I was a kid, and we were just trying to find inspiration for the day and we played "Psycho Killer." We just were like "Damn, this song is so good. It's so ahead of its time." We basically wrote "Bad Liar" over the intro baseline of "Psycho Killer" and we did like a cite interpellation of it and sent it to David Byrne to see what his thoughts would be. He was like "Wow. I love this song." He was like, "I'd love to be a part of it," so now I can actually say that I've done a song with David Byrne. [I'm] very excited about that.
Lastly, you are scheduled to play at the Daytime Village at the 2017 iHeartRadio Music Festival.
I sure am.
How does the festival scene compare to playing an intimate crowd that's specifically catered to you?
I mean, honestly, all crowds feel the exact same to me. I have terrible stage fright. . . .It's funny someone told me that they look at objects instead of looking at faces. I don't know how to do that cause the minute I go on stage I'm like, "Yeah, oh and there's eye contact, cool, freaking out, awesome, sounds good." I pretty much do that the entire time but then I can watch them sing the lyrics and they're so happy and that makes me feel really happy.
This conversation has been edited for clarity and length.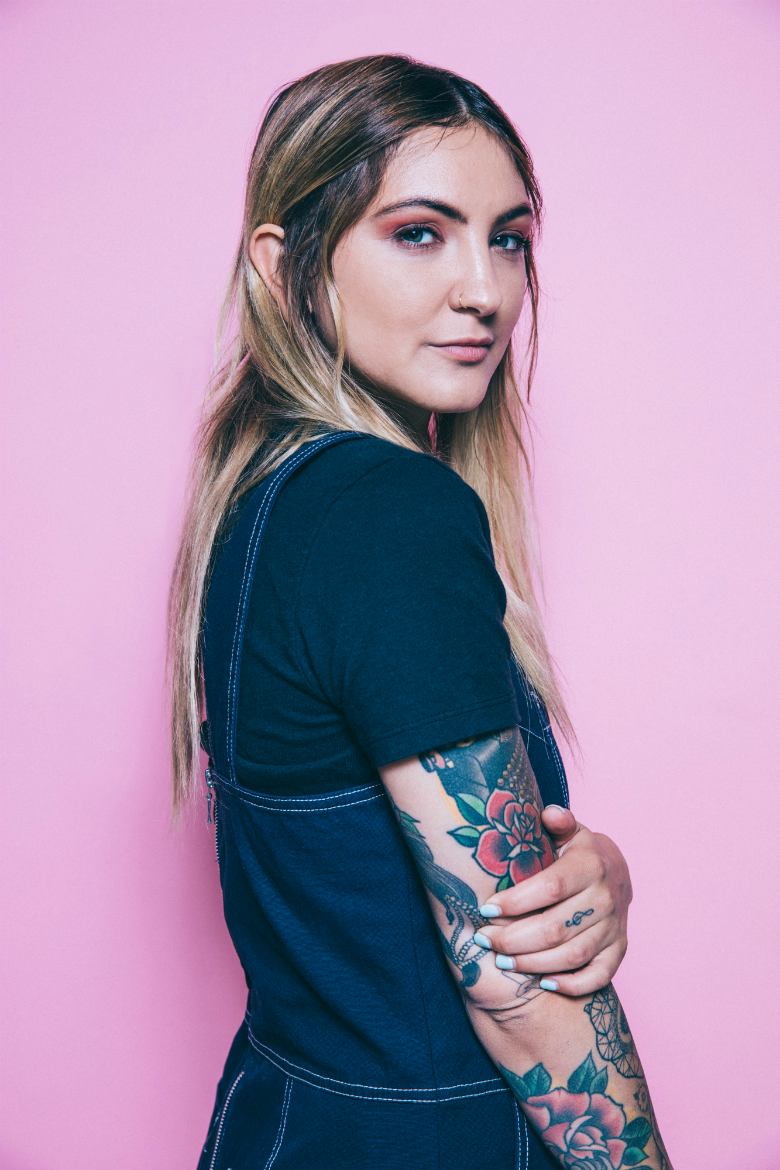 Photo: Rachel Kaplan for iHeartRadio
Chat About INTERVIEW: How Julia Michaels' Knack For Connection Paved Way For Debut EP