Todrick Hall Suggests Taylor Swift Is A Better Dancer Than Fellow Stars
By James Dinh
August 30, 2017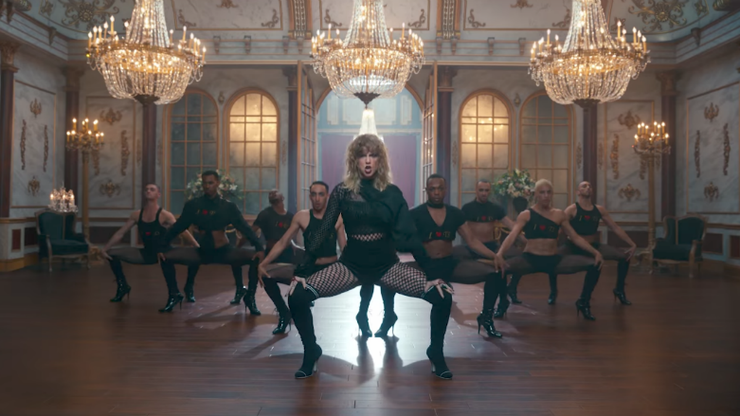 Taylor Swift's "Look What You Made Me Do" video choreographer Todrick Hall spilled on what it was like to work with the pop titan on her most recent clip, admitting that the 27-year-old is a much better dancer than some of her industry peers.
Speaking with Entertainment Tonight, Todrick said that there's something very natural about Swift and the way she moves. "I was so impressed because, no shade to other people in the industry, but there are a lot of people who try to dance, but with her, it seems very natural," he admitted. "We've had a lot of experience, Taylor and I, dancing at the clubs, so I knew she had what it took. But sometimes it's difficult to translate your club dancing to your on-camera dancing, and I thought she did such an amazing job."
"Look What You Made Me Do" was shot back in May and shows the starlet in her most ferocious light yet. However, Todrick said that the pop titan put plenty of preparation into the video to make sure that everything was done exactly how she envisioned.
"She was so kickass," he continued. "And we didn't film it that many times, she just killed it every single performance. I mean, I've worked with Beyoncé and I've gotten to work with Taylor and it was a very similar thing. She's a perfectionist — she was never going to go out on camera and not show herself in the best light. I thought she was amazing. For your first time ever dancing? That looks like she's been dancing her entire life."
Beyond breaking VEVO and YouTube records, Swift's reign will likely extend once next week's Billboard Hot 100 drops as she's expected to unseat Luis Fonsi and Daddy Yankee's "Despacito" from the top of the chart.
Photo: YouTube/TaylorSwiftVEVO
Chat About Todrick Hall Suggests Taylor Swift Is A Better Dancer Than Fellow Stars