INTERVIEW: Louis Tomlinson Gets Candid About Debut Solo Album
By Nicole Mastrogiannis
September 6, 2017
A lot is coming our way from Louis Tomlinson. Most recently, the 25-year-old teamed up with Digital Farm Animals and Bebe Rexha on his single "Back to You," following up his top-of-the-year collab with Steve Aoki, "Just Hold On." But Louis has been hard at work on his debut solo album, which he promises to be an "honest" body of work for fans to "get to know [his] story for the last few years."
"Back to You" was written by Tomlinson, songwriting collective The Six, and Digital Farm Animals (real name Nick Gale), and produced by the latter. Louis explains that after listening to the track following the recording session, it called for a female vocalist to "really drive the concept home." He tells iHeartRadio, "We were brainstorming a few different ideas, and nothing was really that exciting for me, to be honest, in terms of collaborations. Then somebody sent it to Bebe, and we got the vocal back, and she absolutely smashed it." He adds, "She's a really great girl."
It sounds like the minimalistic production style on "Back to You" could be a theme on Louis's forthcoming debut solo album. He's been in the studio recording the record, which he says is "going really good." Louis explains that it's all about "being minimal and honest" and he has drawn inspiration from bands like the Arctic Monkeys and Oasis. "On a lyrical level, it's about just really being minimal, and honest, instead of trying to be too clever with stuff. So, I've been taking, definitely, specific lyrical reference from the Arctic Monkeys and Oasis. They are bands that I listened to growing up. And what I like about their style of writing is it's very to the point. It's very matter of fact, and that's kind of the way I live my life, with my heart on my sleeve. So I'm trying to make an album that says that. It's a little ambitious, but I'd also like the album to be able to play top to bottom, chronologically, so you get to know my story for the last two or three years."
Over the last few years, Louis has experienced a lot of change. He's moved on from his former band One Direction, he's become a father, and is now working on his own solo music. So, it sounds like there is a lot to learn about Tomlinson. He says, "I think that there are little things that I think different people will take different things [from], I suppose. But the album in general is me just being really honest. And there are certain songs that are me really trying to humanize myself and say, 'I'm just like you guys.' And I think coming from that kind of perspective, it's going to be interesting for them. I think there will definitely be certain events that maybe they didn't know that happened."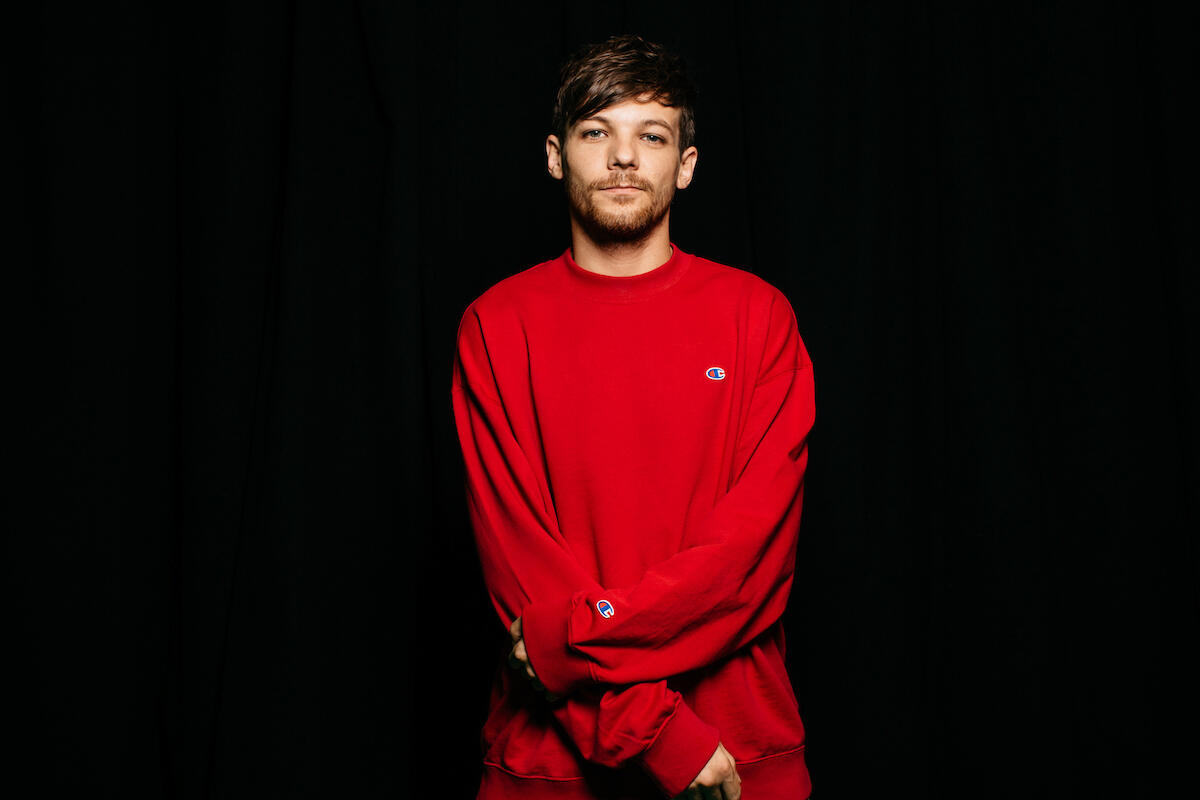 Louis says he is both nervous and excited to release his debut solo album. There is no release date for the yet-to-be-titled record, but that's because he describes himself as a perfectionist, and making sure every song aligns with his vision and message of the upcoming body of work is extremely important to him. "I'm very much a perfectionist," Louis explains. "But I am nervous about it, because I want it to be as good as it can be, obviously. I've got an idea, and a vision, and a message; what to get across. It's a difficult thing actually doing that across a body of work [on] an album. I'm nervous, but also really excited for the fans to hear it."
He adds, "I think I wrote a lot for One Direction, but what's exciting now is people get to hear exactly what my writing style is like and exactly what I want to say, and I think that's an interesting perspective for fans. And like I say, it's about keeping it real. I hear a lot of songs on the radio that are about this fairytale scenario that, unfortunately, I'm not sure is that realistic. And for me, it's just more about keeping it real and being honest."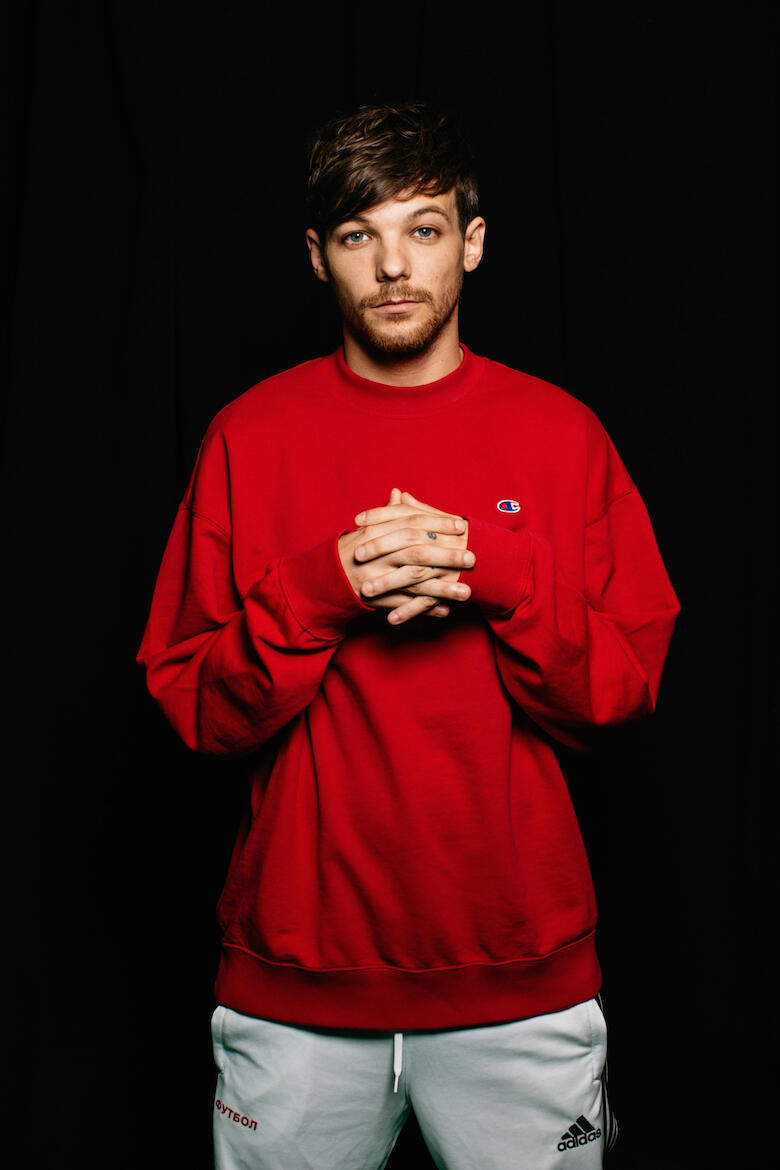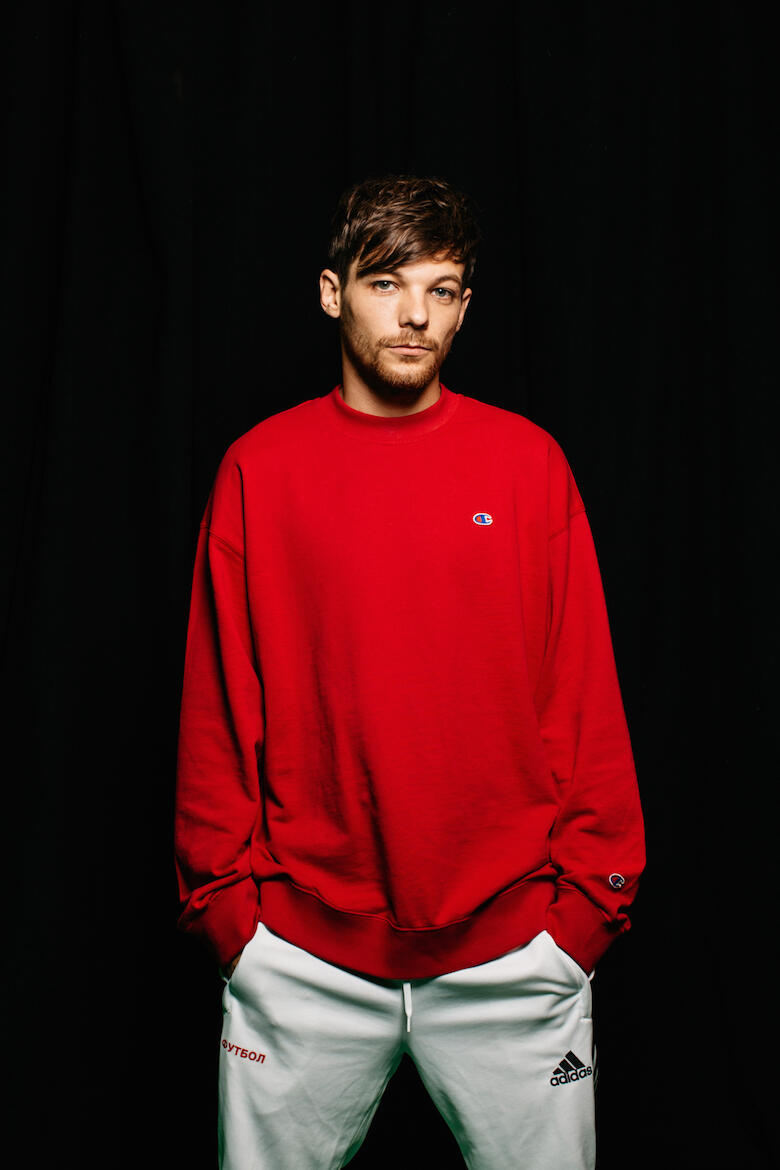 Chat About INTERVIEW: Louis Tomlinson Gets Candid About Debut Solo Album