Demi Lovato On How Christina Aguilera's 'Stripped' Inspired Her New Album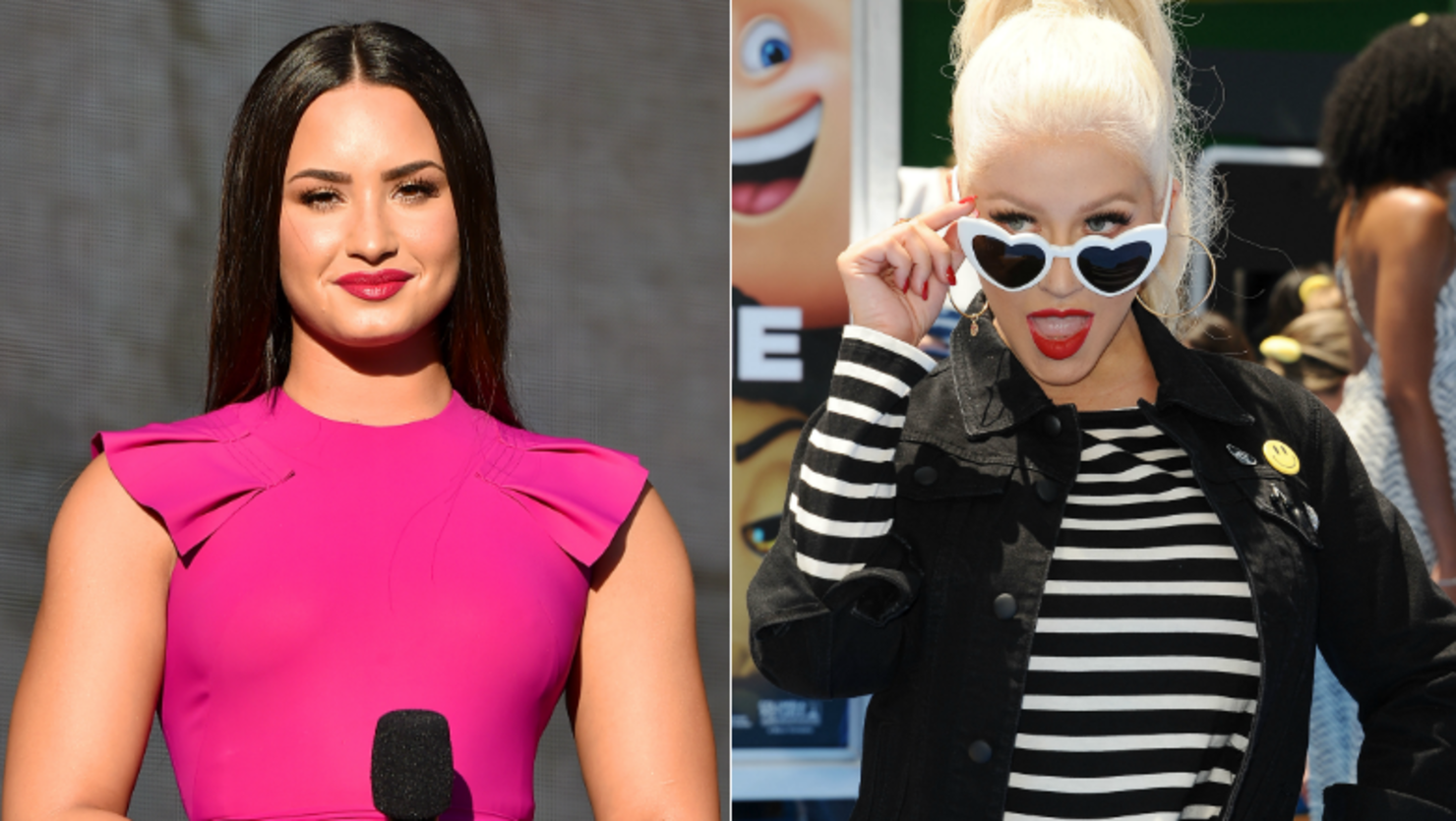 Demi Lovato previously revealed just how influential Christina Aguilera's blockbuster LP, Stripped, was to her during the making of her new album, Tell Me You Love Me. However, prior to hitting the stage for her iHeartRadio Album Release Party on Saturday (October 7), the former Disney darling went into depth and explained just how much the pop vet's collection inspired her to push herself into new vocal territory.
"She did a lot of growing up on that album" the 25-year-old chart-topper told iHeartRadio's Ellie Lee. "And I feel like she really made herself, like, an icon with that album. That's what I hope to do someday and that I wanted to accomplish my vocal capabilities the way that she did with that album."
In our previous interview with Lovato, the star also explained just how JAY-Z helped out with the rollout of the LP. "With the [first] single, everybody was telling me to go with [the title track] 'Tell Me You Love Me,' but I felt something was really pulling me towards 'Sorry Not Sorry,'" she explained. "When I played both of the songs for JAY-Z, he was like, "Go with 'Sorry Not Sorry'" because it's more lighthearted and that's all I needed was one [moment of] reassurance."
Click here for more on Demi Lovato's iHeartRadio Album Release Party.